Hot Contender For Music Republic Magazine 'Album Of The Year 2023'…
---

(5 / 5)
When we think of great frontmen, many will cite such legends such as Freddie Mercury, Mick Jagger, Prince, Iggy Pop and maybe Jim Morrison.
But there are far lesser known bands out there with amazing lead singers who are a kind of best kept secret…
One of them is the fabulous Vintage Trouble and their awesome frontman Ty Taylor. Vintage Trouble are Ty Taylor, guitarist Nalle Colt, bassist Rick Barrio Dill, and drummer Richard Danielson.
On record, he sounds like he should be a superstar. On stage he is one of the most visually compelling singers you'll ever see. Part soul star, part acrobat.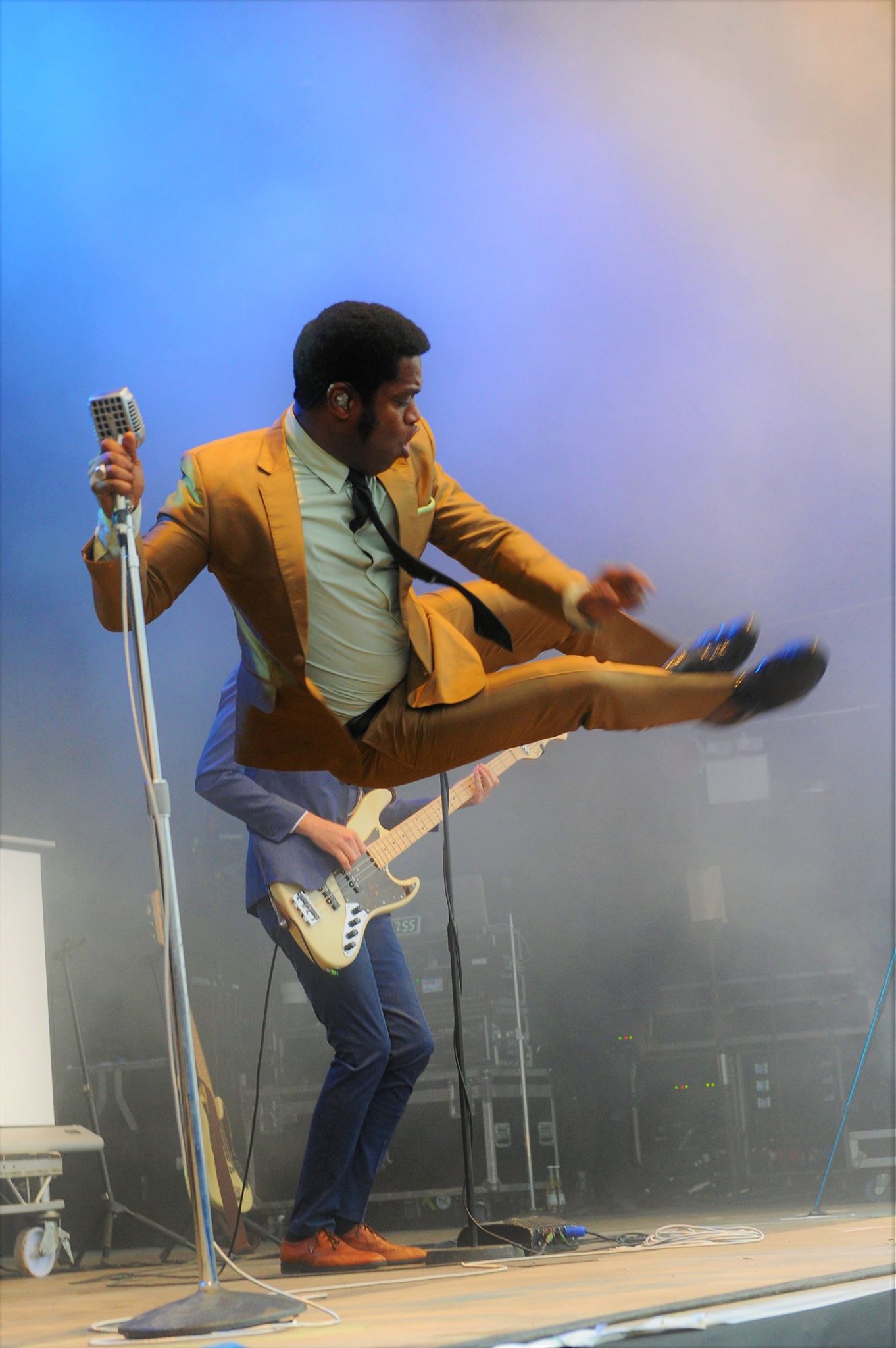 His moves and footwork are legendary, and a throw back to the slick dance steps the likes of James Brown, The Four Tops and The Jackson 5 were famous for, with added 'circus' skills. Ty is an old soul in a much younger man's body, with a voice to match any soul singer that ever was. Really.
The band are an 'A Team' behind him and together they make sweet, sweet soul, blues and r&b music that is world class.
Their new album "Heavy Hymnal" is an utter triumph, and to be honest, I doubt any of their releases have ever disappointed one single person. But this one is on another level entirely. Every track puts the adrenaline and endorphins in overdrive!
The Hollywood-based band deliver 10 original tracks – not one duffer either – on what is their fifth album, follow-up to 2021's "Juke Joint Gems".
"Heavy Hymnal" focuses on the current state of the world in the band's trademark blues/funk rock style with that soul meets r&b vocal to die for.
Track six, "The Love That Once Lingered" features vocals from fellow L.A. artist, jazz and soul singer Lady Blackbird. It is outrageously good. Duet of the year? Album of the year? A showstopper.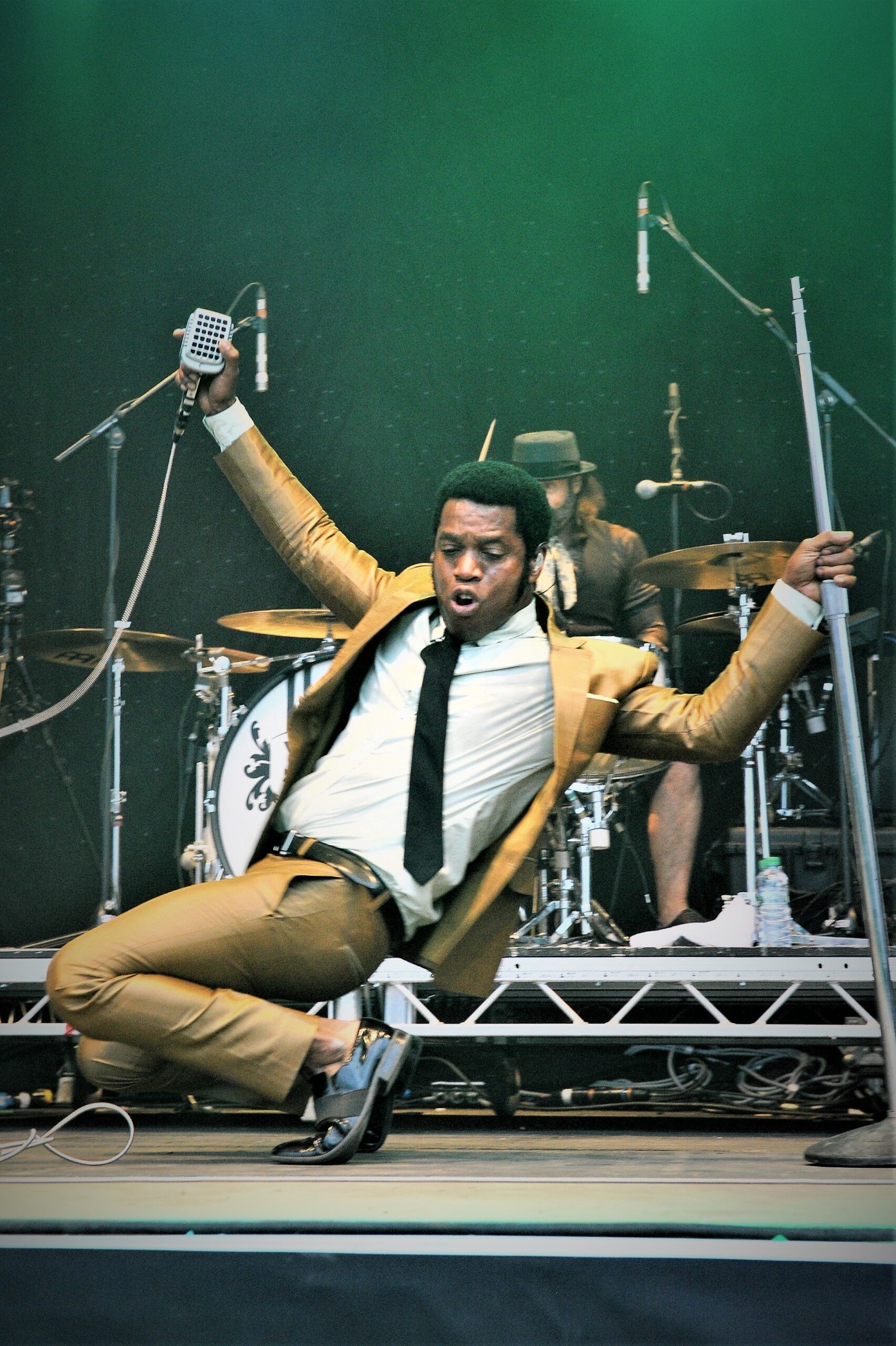 Track three, "Not The One" was the first single taken from the album, and  Ty talks about the meaning behind the track: "This tune is about someone being in a relationship that has them feeling taken advantage of, manipulated, and belittled.
"When one loves hard, one gives in and compromises deeply to a fault. But there is a power that comes along with self-awareness and the realization that you have taken all that you can take.
"Enough is enough. No one will respect you more than you respect yourself.  The change starts with you. With me in this case. The hardest part about singing and playing this song is the harsh understanding of how far away from my fire I was allowing myself to be, in order to satisfy someone else's happiness.
"I remember when I was a kid, hearing grown folks around me that had no intention of dealing with the bullshit that was being thrown at them anymore saying, 'I'm Not The One'. It always sounded so strong and liberating to me.  We thought to allow the chorus and chords of the song to reside in the late 1950s, but have the groove and verse melody swing like modern-day hips."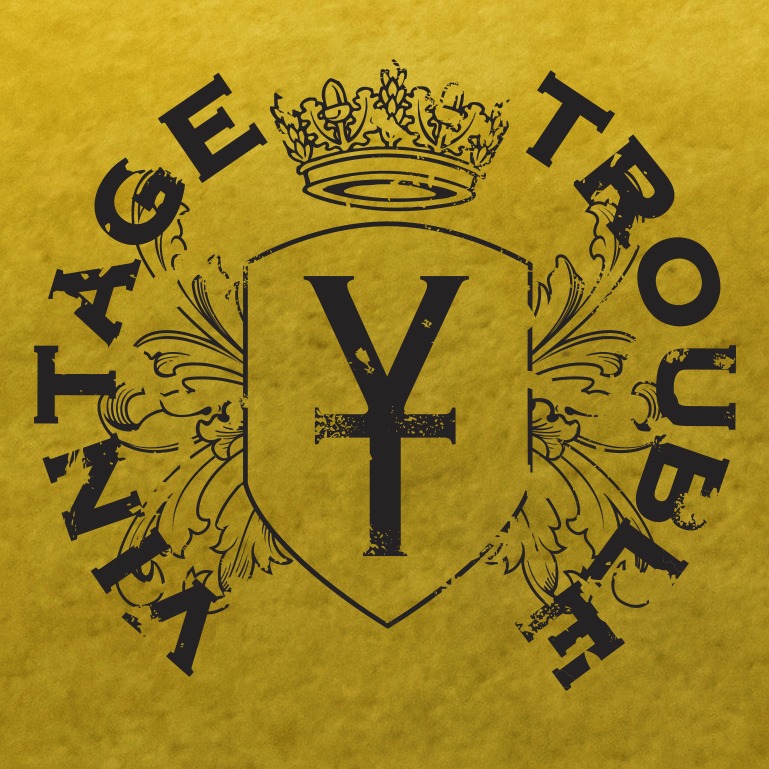 Vintage Trouble formed in Hollywood in 2010 and were taken under the wing of legendary music manager Doc McGhee. Their acclaimed performance on BBC TV's "Later…with Jools Holland" made them the sixth most trending topic in the world, and catapulted their debut album "The Bomb Shelter Sessions" to number one on Amazon's UK charts.
From there, the band was launched into non-stop touring, many times the world over, with acts such as the Rolling Stones, AC/DC, The Who, Bon Jovi, Dave Matthews, Brian May, Gov't Mule, Paloma Faith, and Lenny Kravitz to name a few.
Vintage Trouble has main-staged Coachella, Glastonbury, Lollapalooza, Rock in Rio, Byron Bay Blues Festival, Bonnaroo, Life is Beautiful and most other major festivals around the world.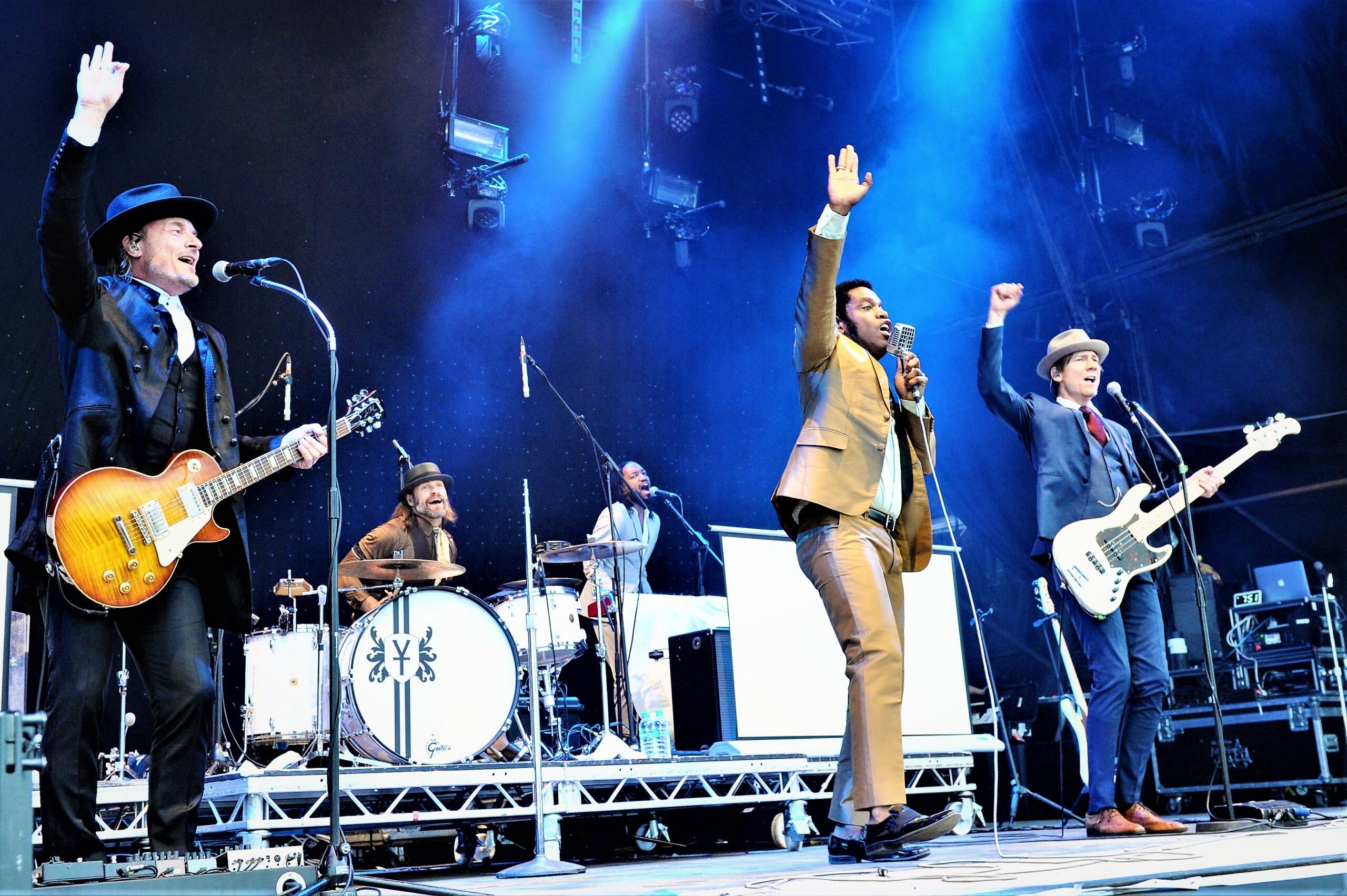 They've appeared on the biggest TV shows around the world including David Letterman, Conan O'Brien, Craig Ferguson, Jimmy Kimmel, and a record four times in one year on the "Tonight Show with Jay Leno".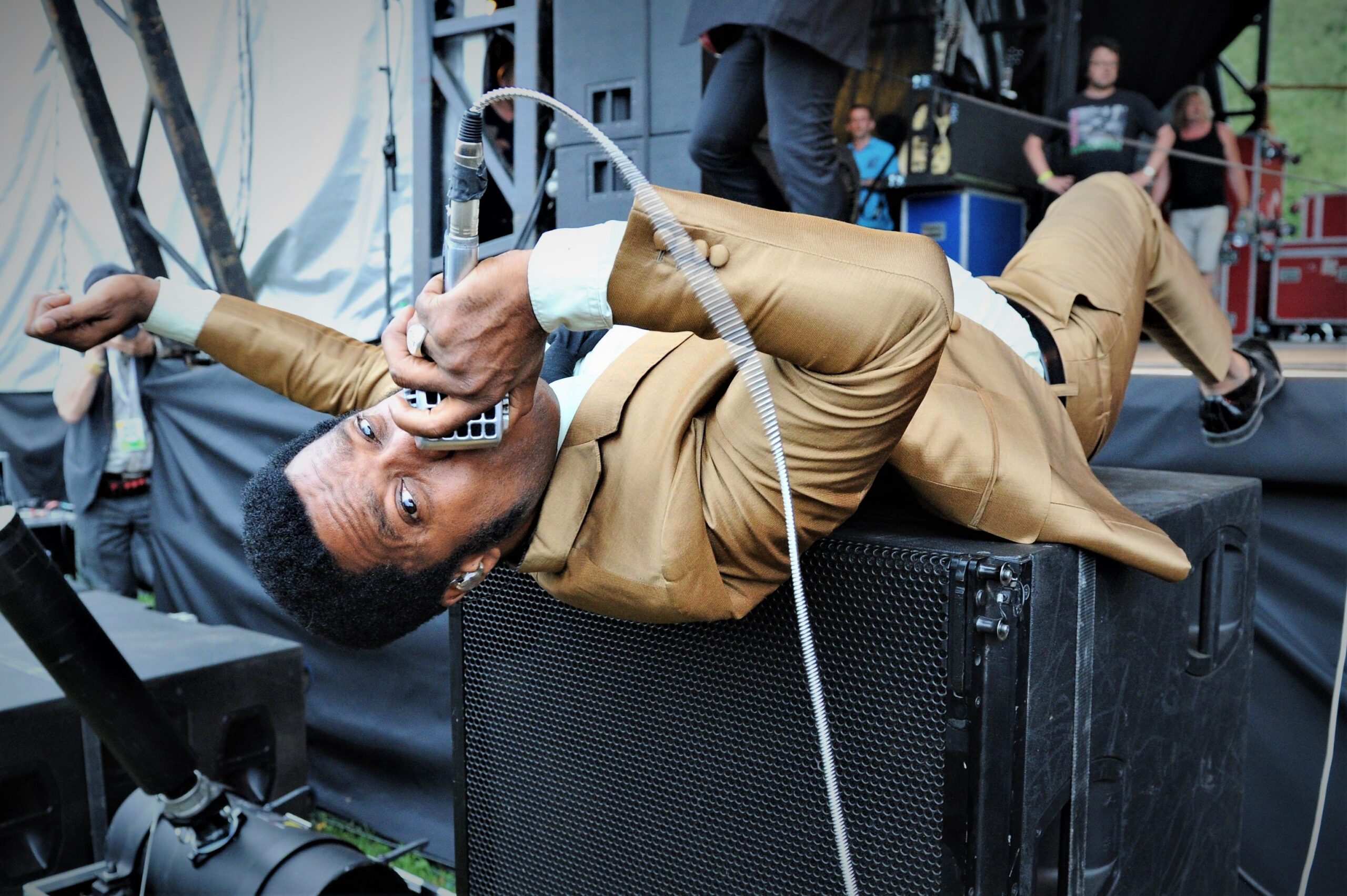 Don Was signed Vintage Trouble to Blue Note records for the band's second record, "1 Hopeful Rd", and that album was followed by their "Chapter II" prolific quad set of EPs.
The band has been heavily featured on movies and commercials including Honda, IBM, Supercuts and John Varvatos and many more.
Now Vintage Trouble have signed to London-based Cooking Vinyl to release "Heavy Hymnal," and it is one of those rare times – only twice in my career now – when I have written that corny marketing phrase: "If you only buy one album this year, make sure it's this one…" And I really mean that.
They were over here in the summer for a handful of shows, including an incendiary performance at Glastonbury, and I for one will be eagerly hoping they come back in 2024 and Ty has his dancing shoes with him. He must be fitter than a butcher's dog – or have a good physio on speed dial!
Words: Steve Best
All Ty Taylor & Vintage Trouble photos: Simon Redley
---

(1 / 5) 'Dull Zone'


(2 / 5) 'OK Zone'


(3 / 5) 'Decent Zone'


(4 / 5) 'Super Zone'


(5 / 5) 'Awesome Zone'