---

(5 / 5)
A stonking 14-track compilation of various artists from the Golden Rules label, delivering a cracking mix of established contemporary funk and soul acts along with newbies you may well be very happy to make the acquaintance of for the first time. I am.
The best of the underground funk and soul scene from across the globe here; from Frafra afro-grooves courtesy of Alogte Oho & His Sounds Of Joy, to psych funk from Estonian maestro Misha Panfilov.
Cinematic soul by L.A. native Gentle Nature, uptempo funk from Russian outfit The Great Revivers, the funky breaks of UK drummer and producer Mike Bandoni to the classic soul of New Yorker Carlton Jumel Smith.
The brilliant Hammond organ funk of Aussie trio Cookin' on 3 Burners, to the instrumental deep funk of Seattle band The Oscillators….and eight more smashing cuts from Kerbside Collection, Cole Williams, Fernanda Divia, Ray James, Glenn Fallows feat. Michele David and Brother Lee.
This third volume of these funky compilations is ultra-enjoyable for the entire 50+ minutes – no fillers here for my ears.  Released on LP, tape and digital.
Golden Rules wanted to be a spotlight on the current scene of contemporary funk, soul and positive vibes. That was when the idea came to curate a bi-weekly series of singles presenting some exclusive recordings of some of the best international acts out there. The singles are bundled to a yearly released LP and tape sampler.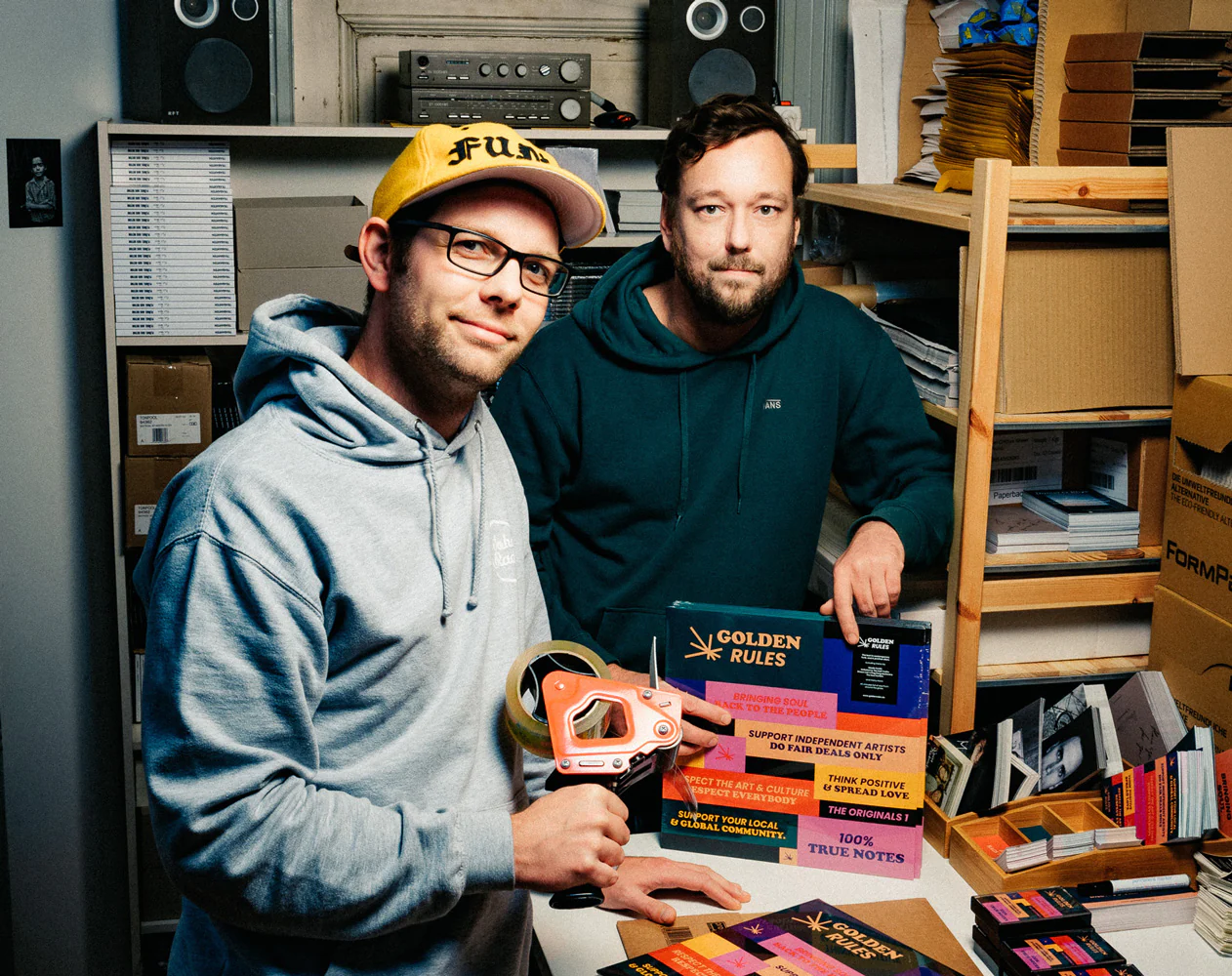 Golden Rules is based in Leipzig, Germany and founded by Johannes Riedel and Fabian Schuetzes. Johannes is "a soul nerd from a young age." He runs his own labels and a studio with vintage equipment and is a multi-instrumentalists in a long list of projects.
He works as a booker and promoter for contemporary funk and soul acts, and has his own radio show on Soho Radio London. Schuetzes aim is to "create projects with value, to tell important stories, based on a DIY heart and an independent music mindset."
"We don't just want to be the best online shop for funk and soul. We care about culture. And so we are building an online archive for soul stories, illuminating backgrounds and saving analogue treasures for the digital age called 'Soul Library.' We curate playlists and try to link the analogue with the digital world", the duo reveal.
Keep doing what you do guys, your mission is not yet complete…
By Amelia Hill
---

(1 / 5) 'Dull Zone'

(2 / 5) 'OK Zone'

(3 / 5) 'Decent Zone'

(4 / 5) 'Super Zone'

(5 / 5) 'Awesome Zone'