---

(4 / 5)
Robben Ford is probably responsible for more criminal damage than anyone I know! I'll explain…
I'd bet so many guitar players around the world who have seen and heard Robben play have been prompted to chuck their instrument on the bonfire, when realising they will never ever come close to being as proficient on the fretboard as Mr Ford!
He really is on another level and a new album from him is a special moment for his fans, me included. I am not a guitarist, but the shivers go up and down my spine when I listen to Robben on record and live; seen him a good few times across many decades and met him twice.
My favourite period was when he fronted The Blue Line band, with Roscoe Beck on bass and Tom Brechtlein on drums. Still love those albums.
Many writers describe him as a blues guitarist, which is a disservice. If you know he played with Miles Davis, Bob Dylan, Joni Mitchell, Larry Carlton, George Harrison, Mavis Staples, Yellowjackets and Brad Paisley among a veritable who's who of musical stars, it's a cert he is most definitely far more than a blues player.
His inspiration is the jazz greats such as Coltrane and Davis; in fact, when I spoke to Robben he said he didn't listen to blues artists, and pretty much only listened to those jazz greats and their contemporaries.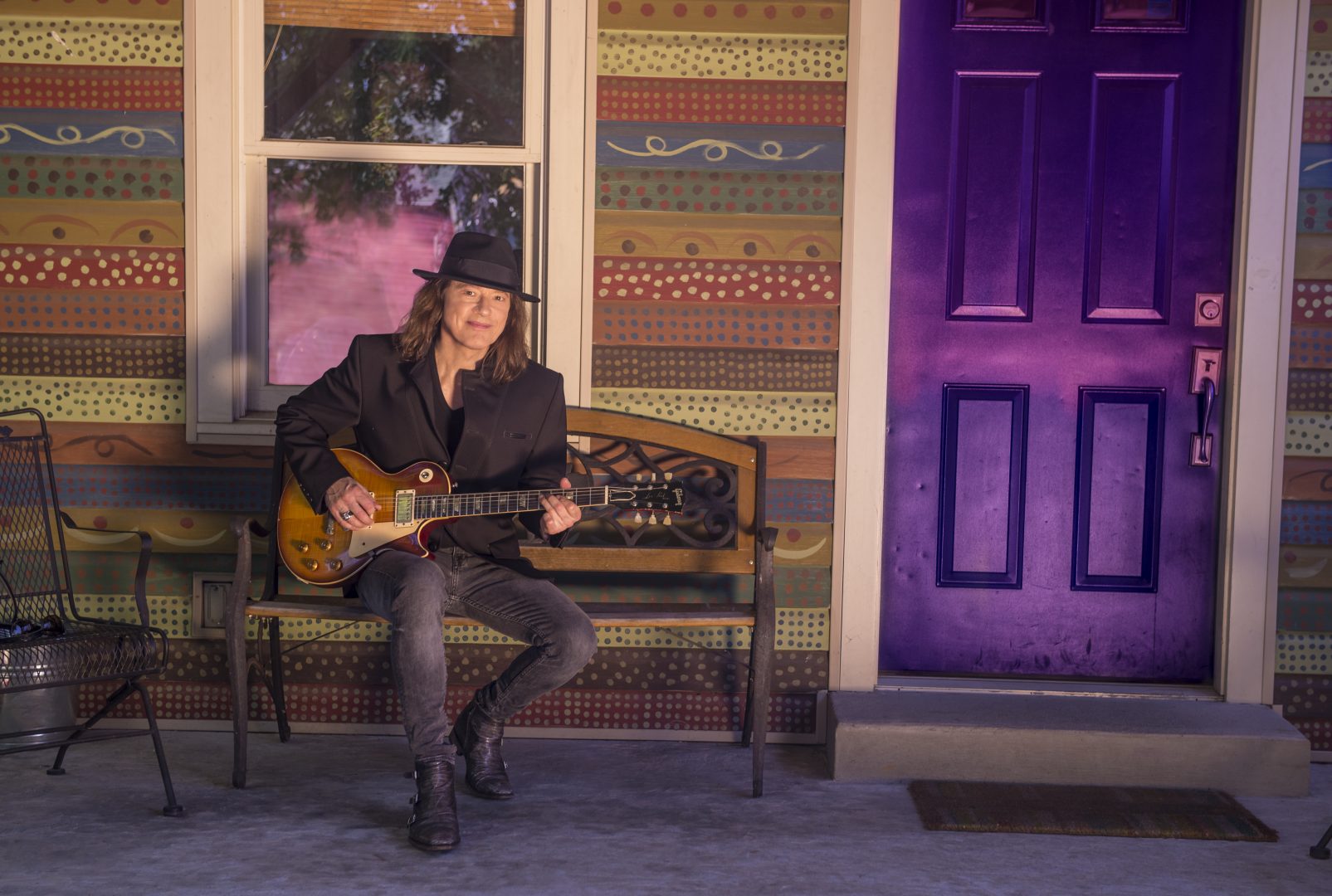 Robben is respected and adored by fans and by other guitar players globally, after a career of almost five decades, and his releases really are an experience and never samey. Such as his latest, "Night In The City", recorded live in Nashville at the City Winery in 2021 after lockdown.
After 20+ solo albums, dozens of appearances guesting on recordings with star collaborators, five Grammy nominations and a bunch of awards he has picked up over the years, a new live album is a real treat.
On this one he is joined by the horns of Jeff Coffin on sax'and bass clarinet, Jovan Quallo on sax', Anton Nesbit on bass and Nate Smith on drums. Robben of course, on guitar and vocals. Got to say, the horns sound a heck of a lot more than just the two players and add big value to the project.
Eight tracks on the CD and seven on the vinyl LP ("At The Apollo" is the extra track), and it's a strong account of what the man can do live, wherever, whenever and whoever he is playing with, year in, year out.
Ahead of this release, Robben says: "If a live recording really represents the best of you – that's a real, and even rare, success." Well, "Night In The City" sure does. It's sure is real and it's a big success.
Read more below the video…
There are some who dislike his singing voice, but I've never had issue with it. It's a fit with the stuff he writes and plays/sings, to my ears.
A mix of new and old stuff in this set, some of the songs originated on his album "Pure" from 2021. There are six instrumentals and only two cuts with vocals: "Cotton Candy" from the album "Purple House" (2018), and "Just Another Country Road" (excellent track) from "A Day In Nashville (2014).
I could have done with a few more tracks above just eight, including a few more where he sings. And maybe some Hammond organ. Next time…
"Night In The City" is released on December 1st, 2023 as CD-digipak, 180g black vinyl in a gatefold sleeve and via digital sites.
Tracklisting (CD)
Go
Blues For Lonnie Johnson
Cotton Candy
Balafon
Anto'Nate'n'Tate
Just Another Country Road
Pure / White Rock Beer…8 Cents
At The Apollo 
---
Words: Christopher Weston
Colour photo: Mascha Thompson
---

(1 / 5) 'Dull Zone'

(2 / 5) 'OK Zone'

(3 / 5) 'Decent Zone'

(4 / 5) 'Super Zone'

(5 / 5) 'Awesome Zone'