Marcella Detroit, one half of Shakespears Sister, joins Leo Sayer, John Illsey of Dire Straits, Tony Butler of Big Country, Stuart Elliot of Cockney Rebel and Procol Harum's Josh Philips who all collaborate as "Kindred Spirit" – for the new rousing track "Think Loud!" to raise funds and awareness of Parkinson's disease.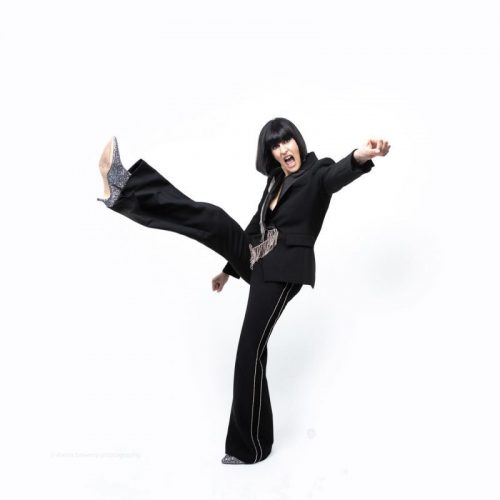 The song was written by former Big Country Manager and veteran of the music industry, Ian Grant, himself a Parkinson's sufferer, with music by Paul Mitchell and Josh Phillips, the Procol Harum organist who also co-wrote the theme for TV show Strictly Come Dancing.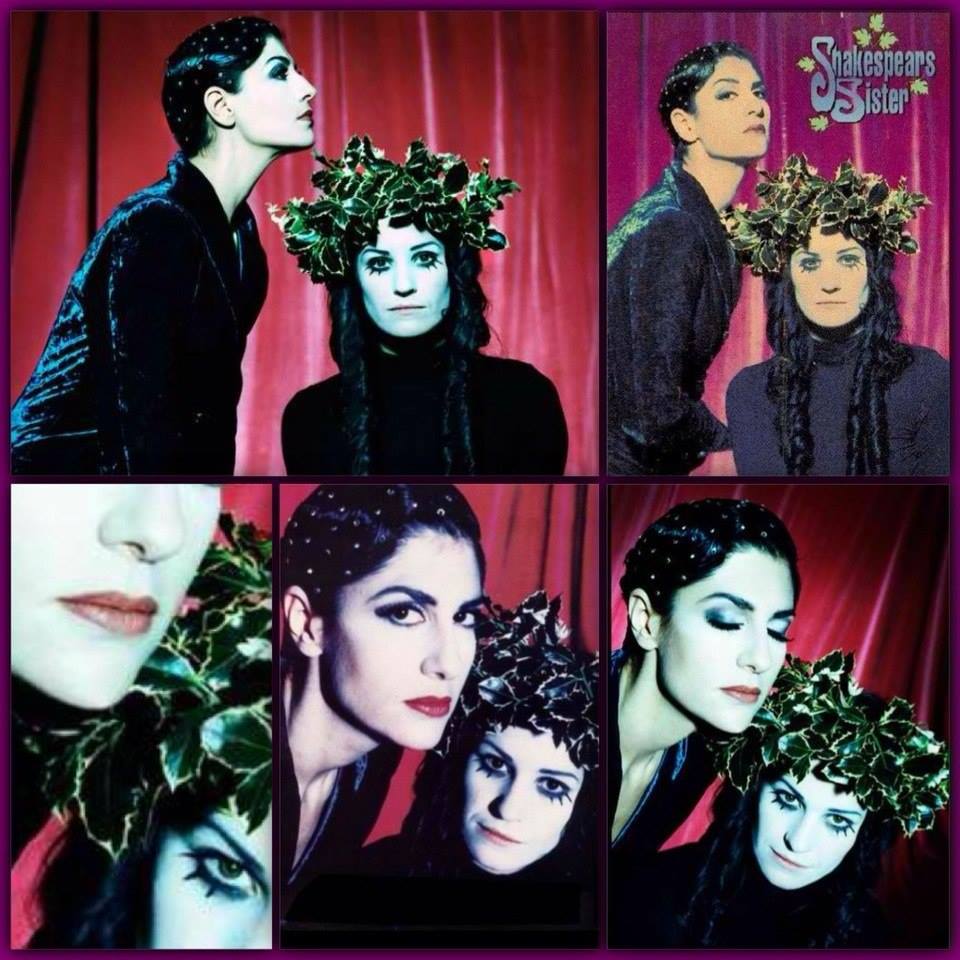 It aims to raise awareness of the "Think Loud" speech therapy programme that helps many Parkinson's sufferers each year, including Ian and his friend Clint Jordan, the senior member of the Jordan Family Choir, who also sing as part of "Kindred Spirit" on the "Think Loud" single. Aimed at encouraging people living with the condition to keep using their voices.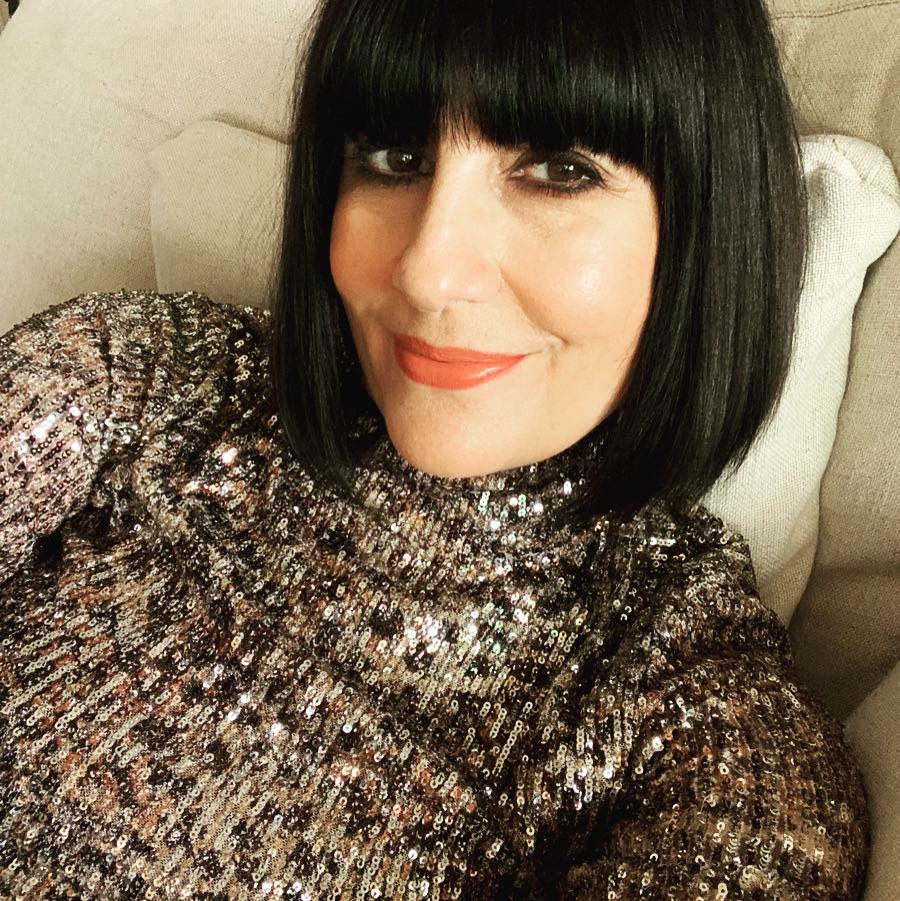 Marcella Detroit, one half of Shakespears Sister, who has worked with many stars such has Eric Clapton and Elton John as a backing singer, and penned and co-penned many big songs for others, has previously contributed to other "Kindred Spirit" releases, created by Ian Grant.
She says: "I got to know Ian back in the middle of the pandemic lockdown in 2021. We were Facebook friends, familiar with each other's endeavours and then he approached me to ask if I would lend a hand to a cover of Robbie Williams' Angels for a charity called 'Angels of the NHS', benefiting and recognising members of the NHS who had sacrificed so much over the duration of the pandemic.
"It was then I learned about Ian's struggles with Parkinson's Disease. He was kind enough to help and guide me for an independent release of my own a few months later. When the opportunity was presented to become involved with this current venture and the song, I felt very honoured to be involved.
The "Think Loud" therapy sessions helped Ian Grant to support and repair his speech following his Parkinson's diagnosis. The new single is a foot-stomping, rousing, soulful, pop-rock track complete with backing from a full gospel choir (The Jordan family gospel group).
Parkinson's affects an estimated 10,000,000 people worldwide and there is an urgent need for a cure. It is hoped the track will inspire people to lift up their voices to call for progress and make a donation to the cause.
Many supporters of the cause have contributed to the music video for the song, to encourage listeners to sing along, donate and share the video. The video stars include: US actress Elizabeth McGovern, tennis star Pat Cash, footballer Stuart Pearce, cricketer and commentator Mark Butcher.
Plus, Sex Pistol Glen Matlock, Blondie drummer Clem Burke, The Stranglers' JJ Burnel, The Anglican priest/author/environmentalist and television presenter Reverend Peter Owen-Jones, Miles Hunt of The Wonder Stuff and Jake Burns of Stiff Little Fingers.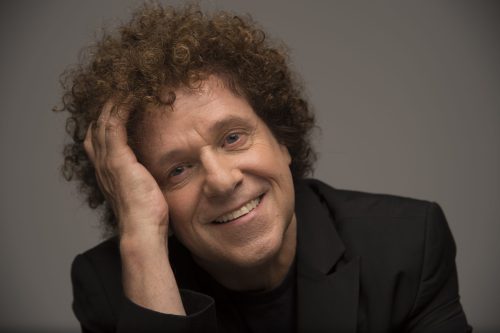 Marcy Levy was born in Detroit 71 years ago (as of July 2023) and adopted the name Marcella Detroit in 1988 for her project with Bananarama member Siobhan Fahey, as hit-making duo Shakespears Sister. Before that, Marcy sang with the likes of Leon Russell and Bob Seger.
She toured extensively and co-wrote hits (such as "Lay Down Sally" and "The Core") with Eric Clapton – including backing vocals for his Live Aid performance in Philadelphia in 1985, and reuniting for his Hyde Park gig in London circa five years ago.
She has worked with Aretha Franklin, Bette Midler, David Bowie, Stanley Clarke, Elton John, Alice Cooper and many more…and even chalked up third place in the UK television series "Pop Star to Opera Star" in 2010.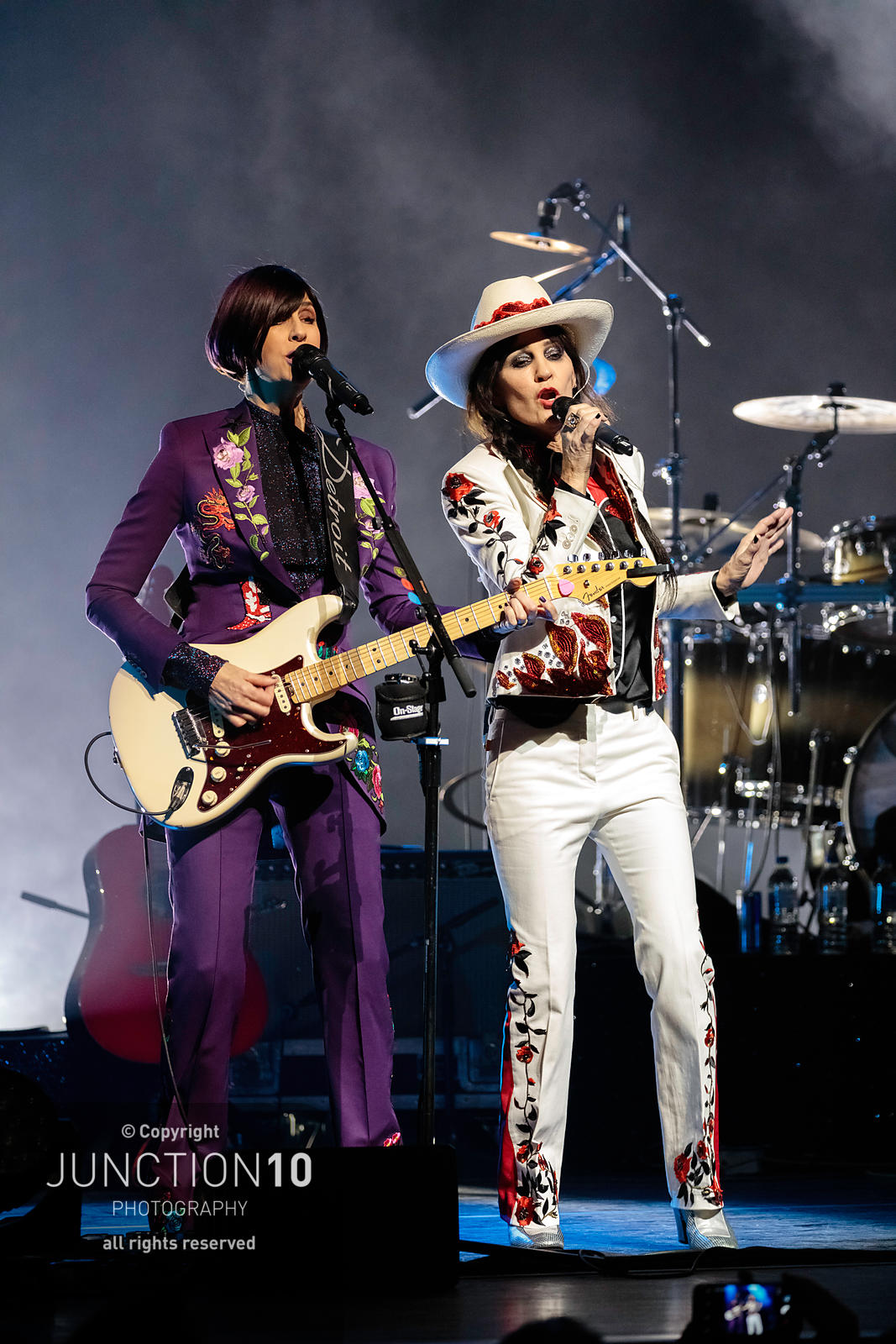 Shakespears Sister's hit single "Stay", on which Marcella sings lead vocals, held the UK number one spot for eight weeks, longer than any other female band in the chart's history – a record which has yet to be matched.
After splitting, the pair decided to make some new music together in 2019, as well as releasing a greatest hits compilation and undertaking a 14-date UK tour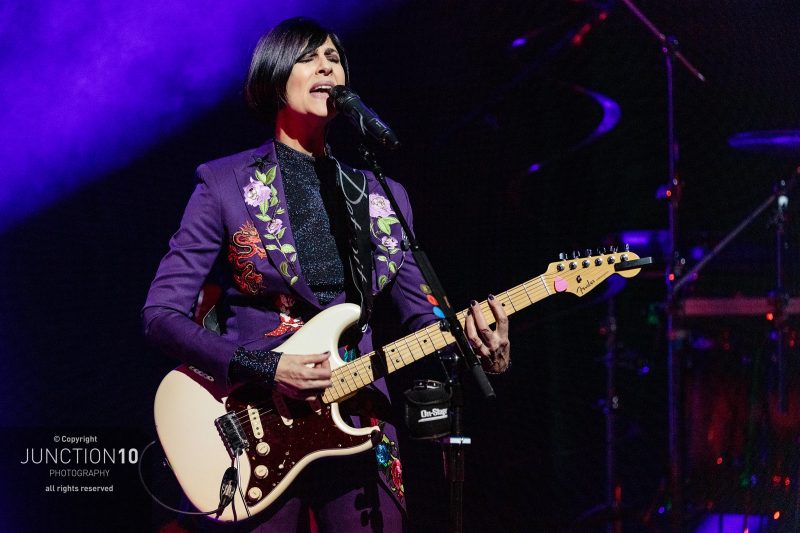 The "Think Loud" single is available to purchase on iTunes & Amazon, with all download proceeds being split between UK charity Cure Parkinson's and the Parkinson's Foundation in the US. The link to donate and purchase the download can be found at found.ee/ThinkLoud
---
---
---
Marcella's "Track Record:"
1. First song you recall hearing as a child?
The Dance of the Sugar Plum Fairy: Tchaikovsky.
2. First single you owned?
The Beatles: I Wanna Hold Your Hand.
3. First LP/album you owned?
The Beatles:Meet the Beatles
4. First CD you owned?
The Police: Synchronicity
5. Last music you bought and in what format (CD/vinyl/digital download)?
I rarely buy other people's music – I'm too busy making my own! But I loved "Feel it Still" by Portugal the Man (digital download.)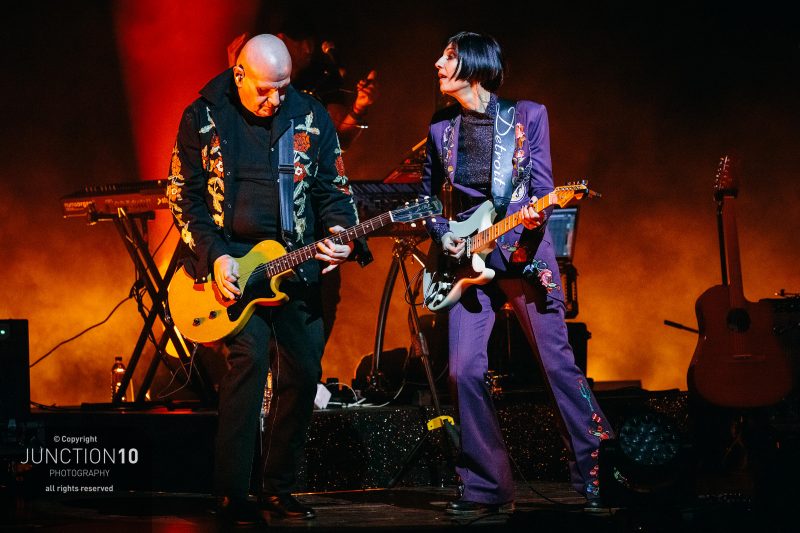 6. Which album would you be happy to receive as a gift?
I love vintage vinyl and would love the Beatles' White Album.
7. Favourite album? (Choose more than one if need be…)
The Beatles: "Sgt. Pepper's Lonely Hearts Club Band", Joni Mitchell: "Court and Spark", Aretha Franklin: "Young Gifted and Black", Sly and the Family Stone: "Anthology", Bob Dylan: "Highway 61 Revisited".
8. Best record ever made (can be single/album/EP – and choose more than one if need be)?
The Beatles: Sgt. Pepper's – The whole album.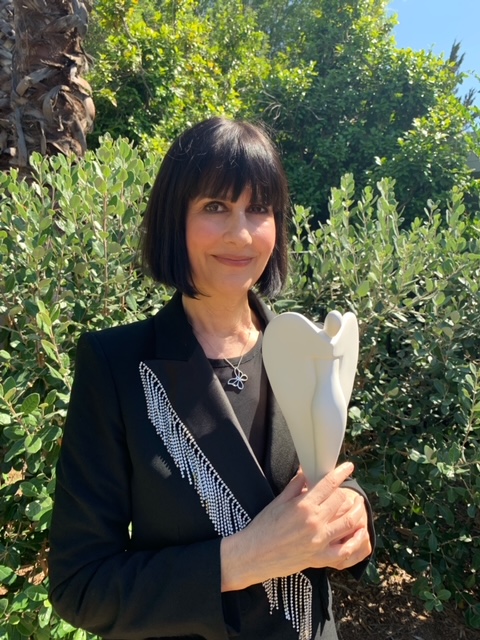 9. Guilty secret (or anything unusual or perhaps unexpected) in your music collection?
More unusual: Nancy Wilson and Cannonball Adderley, especially a song called: "Save Your Love For Me".
10. What does music mean to you and how does it make you feel?
Music has intrigued and inspired me since I was four or five. It's been my best friend, my way to deal with emotions and life. It brings me solace and joy, and makes me understand and feel understood.
11. Which song or album is a guaranteed mood booster?
Aretha Franklin 30 Greatest Hits.
12. Which song or album would be the soundtrack to a film about your life?
The Soundtrack to South Pacific.
13. Your favourite driving track – or music to exercise to?
I love to exercise to 70's funk and soul, like Sly Stone and Earth Wind & Fire.
14. Best song or album for a romantic moment?
Bob Marley and the Wailers: Natty Dread.
15, Which song was played for the "First Dance" at your wedding?
I Can't Help Falling in Love With You.
16. Your choice of song to sing at karaoke?
Kiss by Prince.
17. Which song takes you back to your childhood?
Anything Motown…The Four Tops: Bernadette" or The Supremes: "Stop In The Name Of Love".
18. Favourite band (or bands)?
The Beatles [surprise!!],The Band.
19. Favourite singer (or singers)?
Aretha Franklin for female, Andrea Bocelli for male (plus Bowie and Dylan).
20. Which song would you like played at your funeral?
There's A Place For Us, from West Side Story original soundtrack.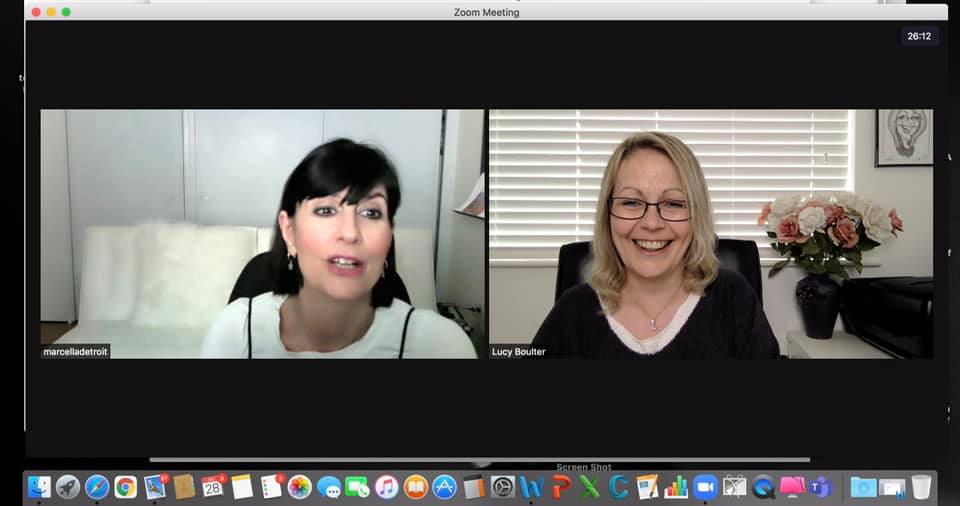 Marcella and Music Republic Magazine writer Lucy Boulter on "Zoom" for our previous interview feature, which you can read here:
---
---
---
Live photos: Jason Sheldon