Shakespears Sister star Marcella Detroit talks to Lucy Boulter about sexism, ageism, long-term love, a star-studded NHS charity single project – and the lockdown inspiration which spawned 70 new songs… 
There's an old saying in business that people buy people. And although sometimes in the music industry specifically it might seem like fortune favours the aggressively bold, just sometimes you'll find someone whose success clearly owes as much to their personality as to their performance.
To explain what I mean, please allow me to introduce to you the fabulous Marcella Detroit.
Now, I don't know what genre of music most floats your boat; it's a broad church here at Music Republic Magazine, and content is driven by musical standards over snobbery. But whether your roots are in blues or soul, pop or dance or rock, there's every chance Marcella's five-octave vocal range is somewhere in your record collection.
Because this is an artist whose bio reads like a musical Who's Who. Take a look at the biggest stars in the musical firmament…and you'll see Marcella's the satellite linking many of them.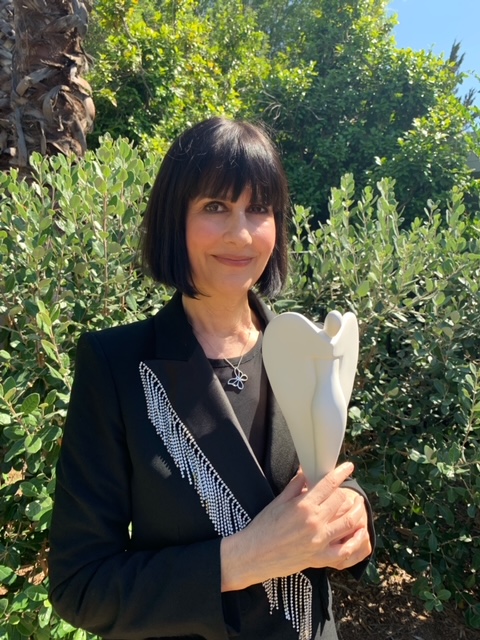 And pretty well every story Marcella tells, when describing her 50-year career in this usually fickle industry, starts with getting a call from someone…who knows someone…who knows first-hand she's a great vocalist, a great instrumentalist, and great to have around in the studio, on the stage and on the road.
And much as I feel spoiled for choice with the many stories Marcella tells me in our Covid-friendly chat over Zoom from her home in Los Angeles, I think it's impossible to talk about her reputation for collaboration and relationships without pointing straightaway to one of her most commercially productive but emotionally explosive periods – as one half of Shakespears Sister.
Public Execution…
Because, to be honest, it's hard to imagine many people remaining as dignified as Marcella has about one of the most brutal break-ups in pop history: the very public execution of Shakespears Sister as a duo. Marcella was onstage at the 1993 Ivor Novello Awards ceremony, accepting an award for the double-platinum album "Hormonally Yours", when bandmate (and Bananarama co-founder) Siobhan Fahey announced the end of the partnership in her half of their acceptance speech.
This was the first Marcella knew of it, and it must have felt like an odd turn of events while the pair were riding so high. Their hit single "Stay", on which Marcella sings lead vocals, had held the UK number one spot for eight weeks, longer than any other female band in the chart's history – a record which has yet to be matched.
Of course, this is water under the bridge now – although it took a silent quarter of a century for the pair to make up. And having reconciled, the pair decided to make some new music together in 2019, as well as releasing a greatest hits compilation and a 14-date UK tour.
Some might have thought this reunion risky; to us fans back in the day, it looked like there was a rich seam of insanity running through Shakespears Sister, with dramatic visuals, theatrical videos, and lyrics that pulled no punches. Could the pair replicate their feistiness, or would the imagery seem somehow diminished a few decades later?
Well, all I can say is this: watch the video for "All The Queen's Horses". On one level a simple love song, but very much the story of an artistic break-up, it's visually compelling, full of pathos and clever nostalgia, and a masterclass in showing how you can be really serious about your work while still gently poking fun at yourself.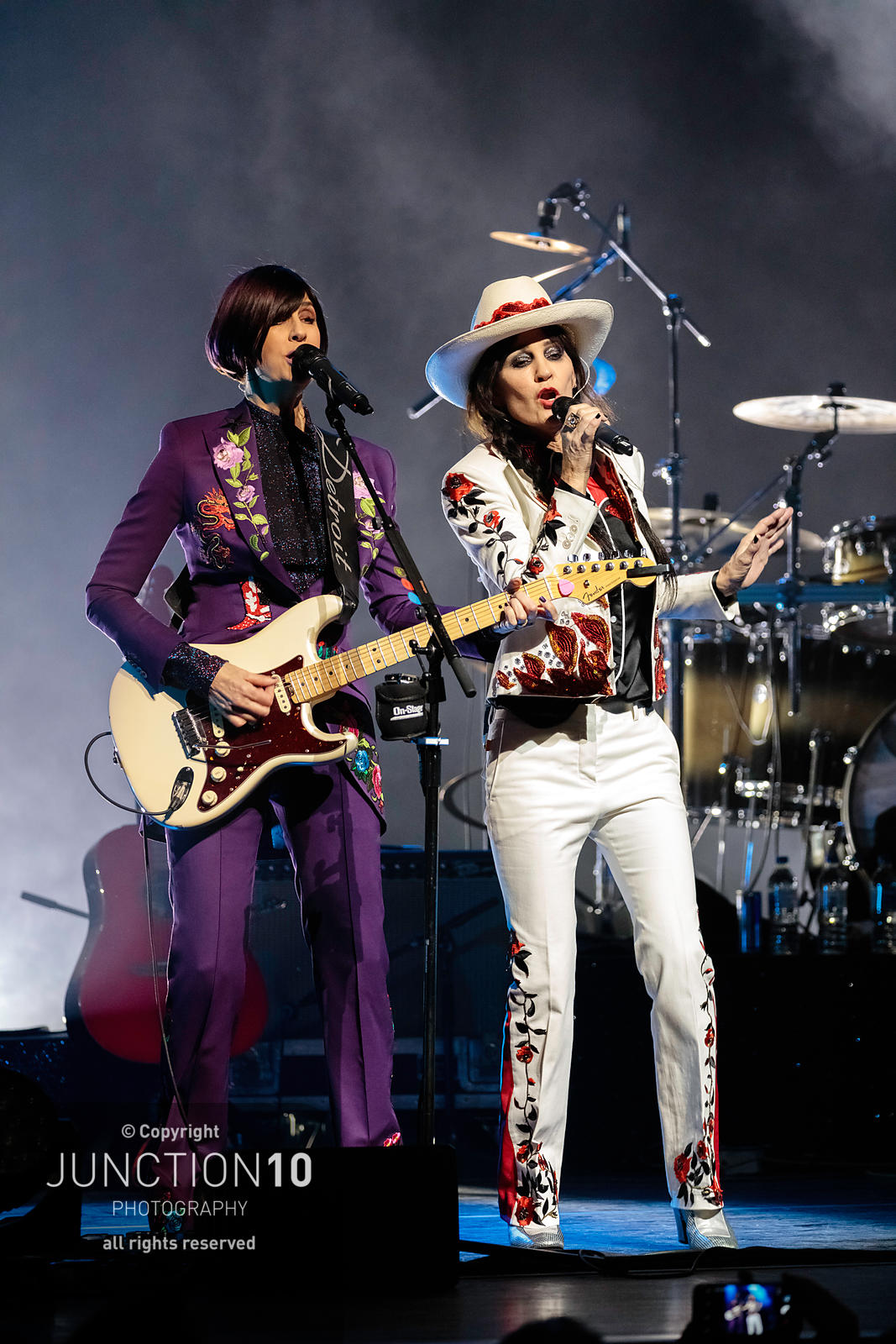 Despite the dark experiences, Marcella credits Shakespears Sister with a newfound creativity, and a desire to experiment musically that stays with her today. Indeed, she went through what you might describe as a reinvention even to join the duo, as she explained to me:
"The band was Siobhan's idea, and she wanted to do something completely different; something thoughtful and provocative image-wise and content-wise, something that showed powerful women. And I kind of had to find my place in that.
Marcy v Marcella…
"I'd always been known by my real name – Marcy Levy – and I adopted a new name and persona to join the band. Marcella is my own name, and I'm from Detroit, so I adopted that name when I joined Shakespears Sister – and that artist is someone who experiments more.
"Before Shakespears Sister I was a purist; all I would do is blues, soul, R&B, and some rock'n'roll. As a duo we really experimented around, and crossed over to different genres, and I had to use different parts of my voice to make the difference more obvious and complement what we were doing.
"I mean, nobody told me – do this, wear this, wear that, act like this. I had to create that little spot for myself. It happened really naturally, but it opened me up to more experimentation."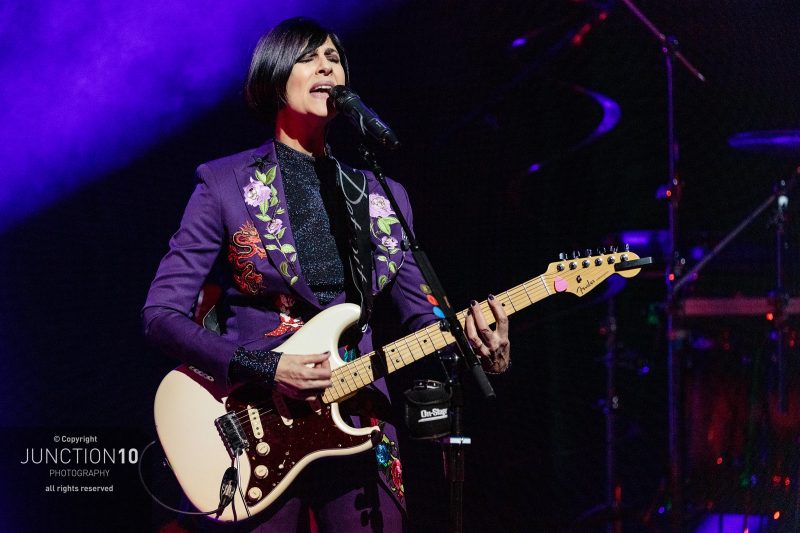 But to mistake this generous reflection for a thick skin would be to miss the essence of Marcella Detroit. Time-served and well experienced she may be, but this is no thick-skinned manipulator of the scene. If anything, Marcella's overly sensitive, and possibly never more so than in this tail-end of a world in shock.
"I'm a very sensitive person, sometimes too sensitive, but it's why I do what I do. I need to express myself. And honestly, [writing songs in lockdown] was all I could do to cope with what was going on in the world out there. I'm creative and I need that creative outlet – and I've written more than 70 songs since March 2020. It was real escapism, and I couldn't stop the avalanche.
"Music comforts me. In fact, I had a realisation when I was about 18 that music brought me comfort. I was majoring in art at college, and my minor was music. But I was sitting in a park in Detroit one day, playing my guitar, and realised music was much more fulfilling to me, and immediately gratifying. So I made a conscious decision.
Talking to the sky…
"People around me must have thought I was crazy, but I remember looking at the sky and saying out loud: this is what I'm gonna do with the rest of my life.
"I just made a really focused decision, because I felt like it was what I was meant to do and I had a passion for it. I started working professionally, and things started happening. Little did I know how difficult it would be at times, but I've been fortunate."
When Marcella says "things started happening", she is talking with her trademark modesty. Her early band, called Julia, was chosen to open a gig for David Bowie in 1972. That got her noticed by a music manager and brought into Bob Seger's band. Her fellow band members there persuaded her to join them in their hometown of Tulsa, then emerging as a thriving music scene. Seeing Marcella performing live in Tulsa brought Marcella to the attention of Leon Russell.
Do you see a pattern emerging here? Marcella's reputation as a performer and as a valued band member has kept her telephone ringing for 50 years.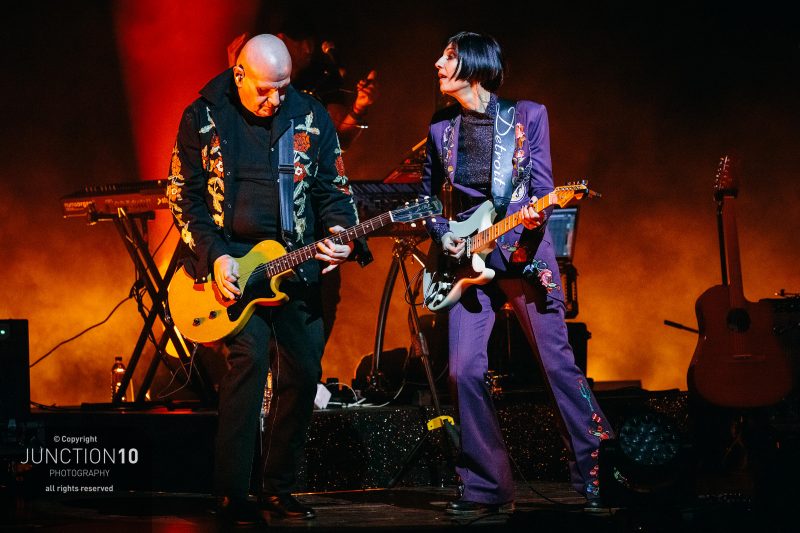 And as a result of all these connections, she went on to tour extensively and co-write hits (such as "Lay Down Sally" and "The Core") with Eric Clapton – including backing vocals for his Live Aid performance in Philadelphia in 1985, and reuniting for his Hyde Park gig in London just three years ago. She has worked with the great and the good from Aretha Franklin to Bette Midler, from Leo Sayer to Stanley Clarke, from Elton John to Alice Cooper…and even chalked up third place in the UK television series "Pop Star to Opera Star" in 2010.
Sexist and Ageist…
But although Marcella claims she has "just been really fortunate", I can't help but wonder what it was like to have to prove your worth as the girl at the back – even when you have a powerhouse of a voice, evident writing skills, and mastery of several instruments.
"Well, it is a very sexist and ageist business, there's no doubt about it. It's been very difficult at times, because I take everything way too seriously…and it's hard not to be disappointed, when things get rough. Years ago I went to this really well-known vocal teacher, who had schooled artists like Madonna and Barbra Streisand, and he loved my voice – and then he said: "Now we just got to get you some tits". Do you know, I actually went to check it out. I watched videos of how it was done, but I was horrified, and knew I couldn't do that to my body.
"I remember hearing an interview with Lady Gaga, and she was talking about working in a piano bar when she was just starting out. Every night she played, and people were just talking over her, so one night she came in wearing a bikini – and they all paid attention.
"But hey, you know, to each her own. I always tried to stick to my guns. But maybe because my tits aren't big enough! Ha! I might get them out one day!"
Perhaps it's easy for Marcella to joke about the role of her physical assets in her career – because she has had such a solid home foundation and what must be one of the longest marriages in the business.
Three-plus decades married to a Brit'…
"I've been with my husband for 32 years in September. He's a Brit, by the way. I couldn't find an American; I had to import one! Honestly, I never thought I'd be in a relationship this long because I've always been so driven by my career. I'm just really lucky that I found him, and that we have our son, Maxwell. My husband and I are definitely soulmates – though we are from different cultures and sometimes that feels like different planets!"
(Said British husband is actor and musician Lance Aston who, as a member of Prima Donna, came third in the Eurovision Song Contest in 1980. The days of such success in this international song league feel like a distant memory, but was immediately bettered the following year by Lance's sister Jay, who scooped the top spot with her bandmates in Bucks Fizz.)
I wonder how even soulmates fared during the 24/7 intensity of lockdowns, and Marcella laughs in recognition.
"Ohhh yeah, there have been some interesting times! But, you know, we work through it. He's my best friend, and he's helped me write some of the songs I've been working on."
Ah yes, that impressive catalogue of 70 songs produced since the pandemic first hit. The creative process might have been rooted in giving personal comfort during such uncertain times, but that sort of output would be the envy of any writer…
Vicious bitch!
"A lot of the songs were for my publisher (Peer Music), who gave me some briefs to write for, but then I started writing things for myself as an artist, pouring my heart and soul into my music. And I realised I have more than an album's worth. So there will be a new album, out in September.
"There's a song about my marriage, called "Our Love Can Handle It". There's a song about the pandemic itself, called "Vicious Bitch". And I've just released a single from the album, called "Alien 2 Me". It's about the lack of love in the world. Things are just completely insane, and we need an attitude of cooperation instead of competition. I'm tired of living in a world without love, because that's not the way it should be. It feels so alien to me. That's what the song is about…and also a song to say: hey aliens, if you're up there, come and take me away please!" * Hear the single, "Alien 2 Me" via the lyric video, at the bottom of this page. 
All-star NHS charity track…
Fortunately, in the absence of an alien abduction, Marcella has found a way to pour some love and comfort into the world, by honouring the NHS workers who have lost their lives to Covid. She sings lead vocals on a new charity single, a cover of the Robbie Williams' hit "Angels" by an all-star band brought together for this very performance, called Kindred Spirit.
The single is raising funds for the charity "Angels of the Nation", which gives the gift of an angel statue to the bereaved families of the fallen NHS heroes…and the number of statues needed is, tragically, still growing.
The record was one of the last projects created with producer Steve Brown, whose talent contributed to the sound created by bands such as Wham!, The Cult, and Manic Street Preachers. Steve died in January, aged just 65, before the project was completed. But his friends in the music business picked up his mantle…with big names including Tony Hadley (Spandau Ballet), Jools Holland, Glen Matlock (Sex Pistols), Steve Norman (Spandau Ballet), Earl Slick (David Bowie, John Lennon), and Clem Burke (Blondie) creating a beautiful track.
"I thought I would just sing a few spots in the song, but then I realised I had the lead vocal…but there are so many great people involved. I was honoured to be a part of it, because I think it is a great cause."
And I think that sums up Marcella Detroit perfectly. This age-defying 69-year-old, genre-defying vocal powerhouse, and still-prolific writer has nothing to prove to anyone. She's won the awards, earned the plaudits, and been the go-to person for some of the biggest names in the business.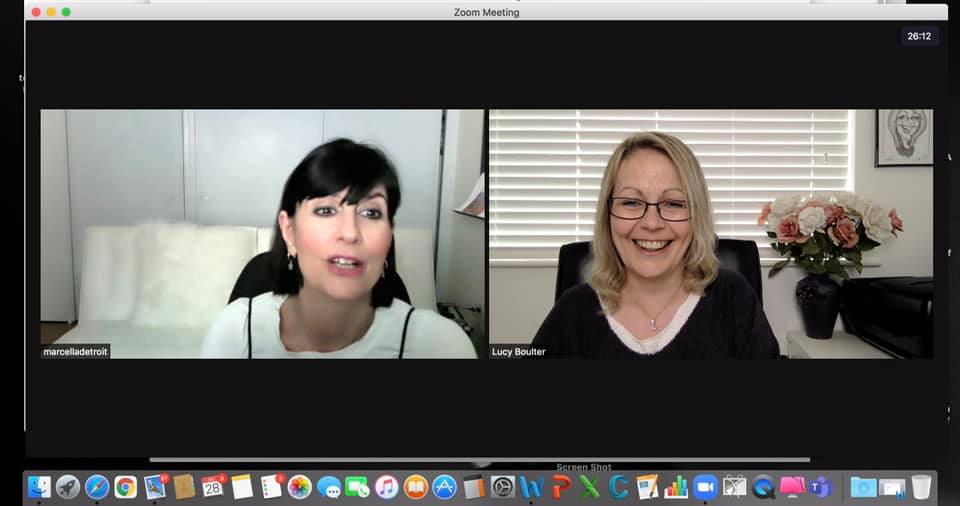 But she remains grounded and grateful. And I think that's because, above all else, she's simply keeping the promise she made to her 18-year-old self while strumming her guitar in a park in Detroit. She's made a lifetime of music – and while finding comfort in it for herself, she's given us countless moments of joy. And it ain't over yet.
By Lucy Boulter
Photos:
Kicking shot: Dawn Bowery
Live shots: Jason Sheldon
Marcella with angel: Supplied by Ms. Detroit – with no photographer's credit
---