Joint Album Of The Month – June *****
---

(5 / 5)
Never judge a book by its cover. Case in point, Aussie singer Josh Teskey. A soul-drenched voice you do will not expect to come out of this frame with long blonde hair and a beard. Looking more likely to be belting out country or Southern rock than this sweet blue-eyed soul that immediately channels Otis Redding.
Those pipes of his really are a secret weapon of mass distraction. If one word ever summed up this man's vocals , then"Wow!" does the job.
Joined by his brother, guitarist and engineer Sam Teskey on the band's latest and third album, "The Winding Way" – Josh is absolutely on fire – sounding more like a native of Memphis, Harlem or Motor City, than a bloke from Down Under.
From the very first note of the sizzling opener "I'm Leaving" through the 10 tracks on this stunning album to the closer "What Will Be", this is a brilliant showcase of world class soulfulness. A lot of talk of mindfulness these days. Well, this ice-melting voice and these 210 gorgeous tracks make me forget all about day to day aggravation every time I hear it.
Music Republic Magazine has been championing this band since their second album, "Run Home Run Slow" in 2019, follow up to their debut LP "Half Mile Harvest" from 2017, and with this latest long player, they really have delivered a shoo-in for a Grammy if ever there was justice. [2019's "Run Home Slow" saw Sam Teskey earn a Grammy nomination for Best Engineered Album.]
The Teskey Brothers navigated the Covid shutdown releasing two live albums. Both Josh and Sam stretched their legs with a couple of solo records before returning to write and record The Winding Way.
With the closure of their beloved Half Mile Harvest Studios in Warrandyte Australia, where they recorded their first two studio albums, on "The Winding Way", Sam and Josh made a conscious decision to try something different and headed to Sydney to record with acclaimed producer (and huge Teskey fan) Eric J Dubowsky (Flume, Chet Faker, Chemical Brothers).
It doesn't just set the bar, it leaps the bugger by miles. That's the thing; this is not just unashamed retro soul, but it is in on way dated and a nostalgia trip. This material is bang on-trend.
You will be drawn to this man's voice if you love Otis, Pickett and Al Green et al. He's got that innate soul phrasing and that back of the throat growl – with vocal licks that could be  straight out of the 60s and 70s at the height of US soul, but this is far from a copycat affair. The song writing is as hot and classy as the performance.
Second cut in, "Oceans Of Emotions" was a previous single and is a slice of heaven. The vocal, the horns and the whole thing send shivers up and down the spine.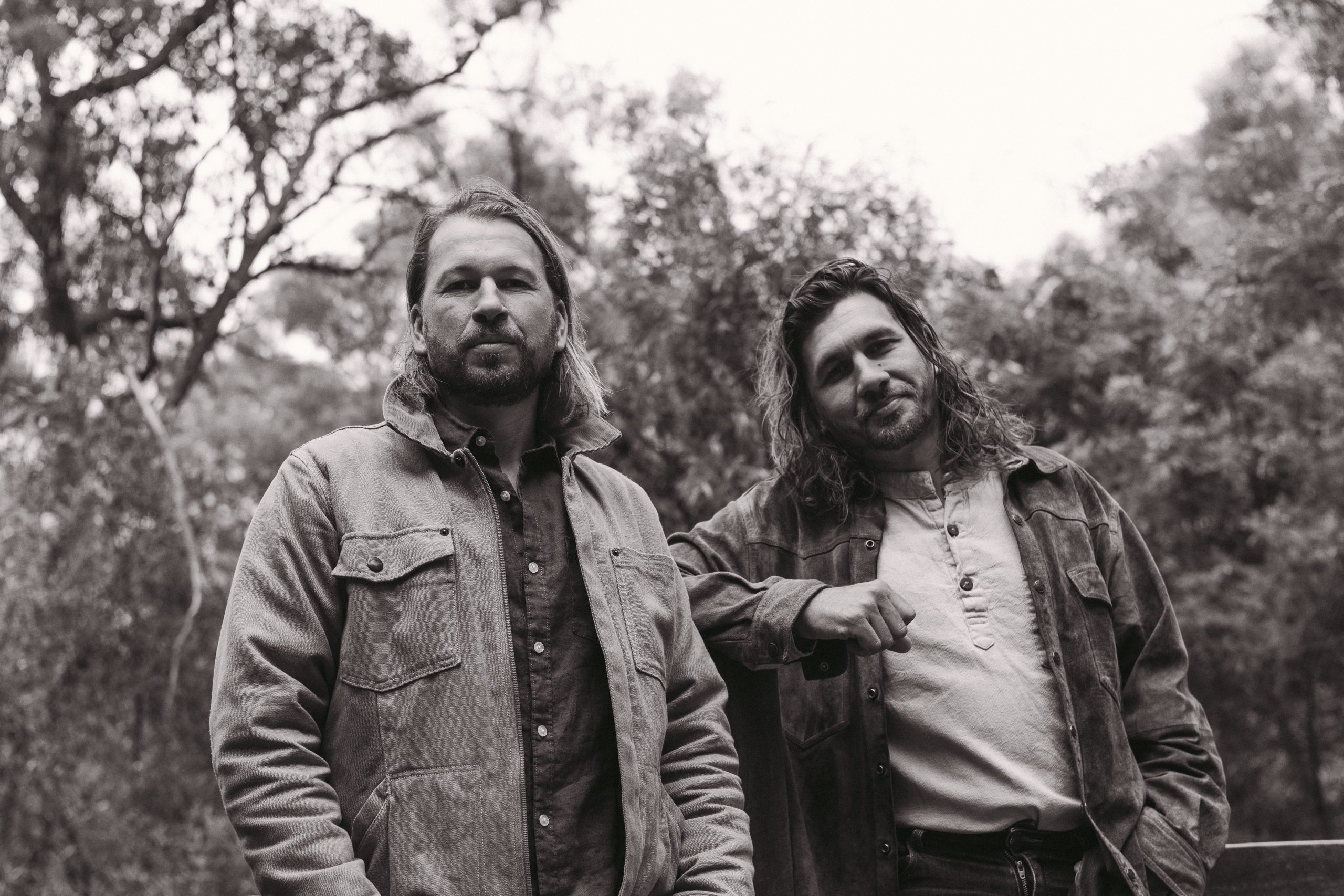 An Otis-style ballad next, "Take My heart", which again features sublime vocals that Josh makes sound so easy and natural. "Carry Me Home" has a country-soul-blues vibe to it; acoustic slide guitar and reverb-drenched harmonica add the country back-porch flavour.
"This Will Be Our Year" is one of those clever pieces of song writing where on first hearing, the song sounds so familiar like an old friend of a track. An unusual track here is # seven, "Blind Without You", which weaves a complex tapestry of styles, from prog' rock to Free/Bad Company/Cream vibes and one of my faves of the bunch. Following on from that heavier, more rocky style than the out and out soul stuff is  "Rich Man".
"Remember The Time" dives back into soul territory, with some fine guitar licks from Josh and gorgeously under-stated horns. The final track, "What Will Be" keeps the standards of song writing and performance sky high. It has been four years since their last long player, but it was definitely worth it.
That old showbiz saying: "Leave 'em wanting more!" The Teskey Brothers do just that with this early contender for album of the year. As I said; wow!
2023 sees The Teskey Brothers return to the UK for their upcoming UK & European tour, the first time since their sold-out show at the O2 Shepherd's Bush Empire in January 2020. The last trip over here saw the band sell out London's Hammersmith Eventim Apollo. They support Hozier on some major outdoor shows in the UK this summer and their own headline shows here, before they join Bruce Springsteen and The E Street Band, supporting the legendary singer in Italy. The band will tour North America throughout August, September & October, with shows selling fast. Tour dates are below… STOP PRESS: Teskey Brothers added to Glastonbury roster on Sunday 25th June 2023.  
Words: Les Howard
---

(1 / 5) 'Dull Zone'

(2 / 5) 'OK Zone'

(3 / 5) 'Decent Zone'

(4 / 5) 'Super Zone'

(5 / 5) 'Awesome Zone'
---
---
---
16-Jun                    Banquet @ Pryzm, London (in-store) (SOLD OUT)
17-Jun                    Black Deer Festival, Kent
19-Jun                    Resident, Brighton (in-store) (SOLD OUT)
20-Jun                    Rough Trade, Nottingham (in-store) (SOLD OUT)
21-Jun                    Rough Trade, Bristol (Matinee in-store)
21-Jun                    Rough Trade, Bristol (Evening in-store) (SOLD OUT)
24-Jun                    God Save The Kouign Festival, Penmarch
30-Jun                    Malahide Castle, Dublin (SOLD OUT) *supporting Hozier
2-Jul                        Rock Werchter Festival, Werchter
5-Jul                        Castlefield Bowl, Manchester (SOLD OUT) *supporting Hozier
6-Jul                        Cardiff Castle, Cardiff (SOLD OUT) *supporting Hozier
7-Jul                        North Sea Jazz Festival, Rotterdam
11-Jul                    Montreux Jazz Festival, Montreux
12-Jul                     Centralstation, Darmstadt
21-Jul                     Alexandra Palace Park, London (SOLD OUT) *supporting Hozier
22-Jul                    Colours of Ostrava, Ostrava
25-Jul                     Autodromo di Monza, Italy (SOLD OUT) *supporting Bruce Springsteen