Last night, about 100 people "in the know" flocked to a trendy venue in Brixton, London to catch UK singer and songwriter Si Connelly live at the launch of his brand new album "Nevertheless" which drops tomorrow (30th June 2023).
This guy is the real deal. A triple threat: The voice, the songs and a skilful multi-instrumentalist to boot. Born in Cheltenham and now living in Sussex, the 41-year-old has had major record label deals across his career and toured with some big names. He's also written songs for other name artists.
He was signed to EMI in 2007, but the record he made for the label was never released. Three years later, another major label came calling; Sony/RCA and Si inked a deal with them in 2010.
He made a record for them which he says he "wasn't keen on", and then left the label. Si then did a production deal with The Verve Producer Chris Potter and Dom Morley (Adele), to create his debut album release.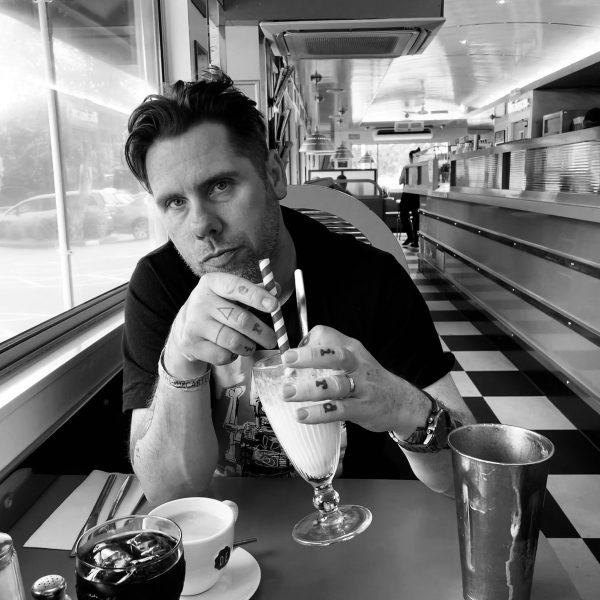 He tours relentlessly, solo and with the likes of Bob Mold, Ocean Colour Scene, KT Tunstall, Love, Davis Ford, Skippenish and Dexy's Midnight Runners. Si's main influences include Ryan Adams, John Mayer, David Gray, Michael Jackson and Jeff Buckley.
He records and releases new music prolifically and by the end of 2023, will have dropped five albums in this one year, and there's another one slated for a 2024 release. Does he ever sleep? Not if his plans to tour throughout 2024 come to fruition after all this recording, he doesn't!
Best Male Voice…
Gonna stick my neck out now and state: Si Connelly has one of the very best male voices in the UK right now. Think James Morrison's throaty growl, Chris Martin's smoothness and a more soulful David Gray. Then forget all that and just listen to Si's new long player. It is very special.
As a self-contained song writer with a regular output of new material and recordings – audio that is all major label quality and much of it radio-ready – he is very gifted. Penning the lyrics and the music on his own, a skilled multi-instrumentalist too.
Me being a man who manages to play the triangle out of tune, and when singing in the shower I sound like a burning pet shop, someone as talented as Si Connelly should annoy the heck out of me. Not so…
But what does annoy me is the fact this guy is so good, and has so much potential for huge success as an artist in his own right, and as a songwriter for big stars and the potential to pen big hits, but he is way under the radar and has not yet had the big break his talents deserve. That album launch last night to 100, should have been in a big arena to 30,000+ by rights.
That could and should (if there is justice) all change with the release of his utterly gobsmacking new album, "Nevertheless", after tomorrow. It is his fourth album.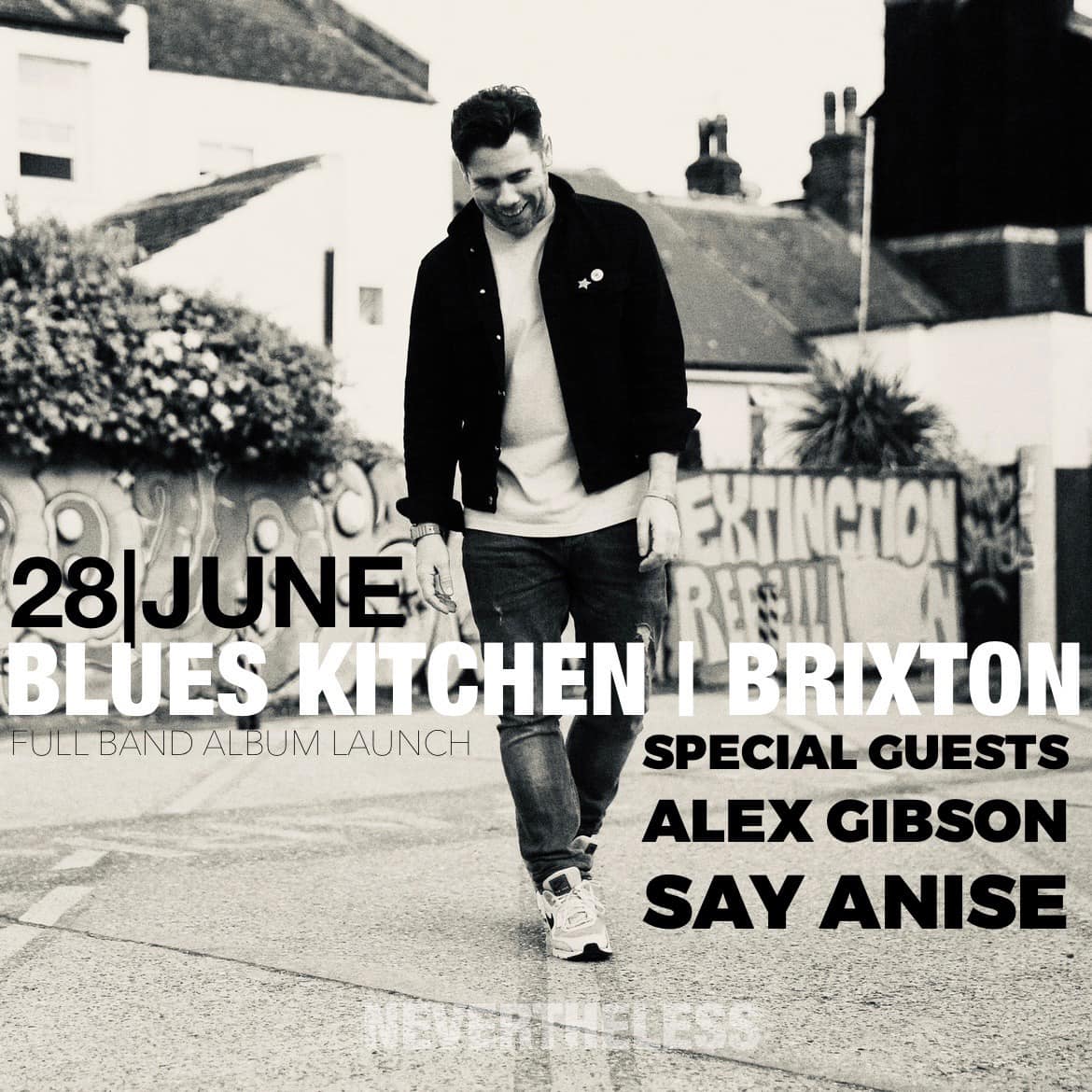 Last year he made and released a new EP each month for all 12 months of 2022. He really is a grafter and totally committed to his music career. His debut album, "Youth War & Joy" dropped in 2016, written and recorded while living out of his car.
Si impressed producer Chris Potter (The Verve, Blur, The Rolling Stones) and Grammy-winning producer Dom Morley (Adele, Amy Winehouse) enough to see them step up for free to help create his debut album.
His track "Hurt You" featured on the ITV drama "Monroe" and was picked up by Coldplay, who backed Si's vocal performance. Si landed a major label deal with Sony/Chrysalis for his second long player, "Eject" (24-track double album), featuring an array of major league producers, before his third album "13 Ghosts".
He has co-written songs for The Voice UK winner Stevie McCrorie, and worked with Boyzone, Guvna B and Annie Lennox.
Dead Rabbit
Si Connelly steers his own ship these days and puts out his releases on his own label Dead Rabbit – in digital and CD formats. All the songs on the new record were penned by Si, recorded and mixed at Clever Pup studios in London by Adrian Hall, who produced the album. Adrian has worked with Tori Amos, Depeche Mode, Goldfrapp, The Black Eyed Peas, Alicia Keys, Robbie Williams, Shakira, Robyn and many others.
He and Si previously collaborated on the dozen EPs released during 2022, and Si Connolly's previous album, "Jackals & Dogs", released in March 2023. Across these 11 tracks, Si Connelly sings lead vocals and plays guitars, bass, piano and organ. Joined by Dan Roth on drums, Matt Aston on bass, Hils Connelly on keyboards and backing vocals, and Jack Rowe plays additional guitars.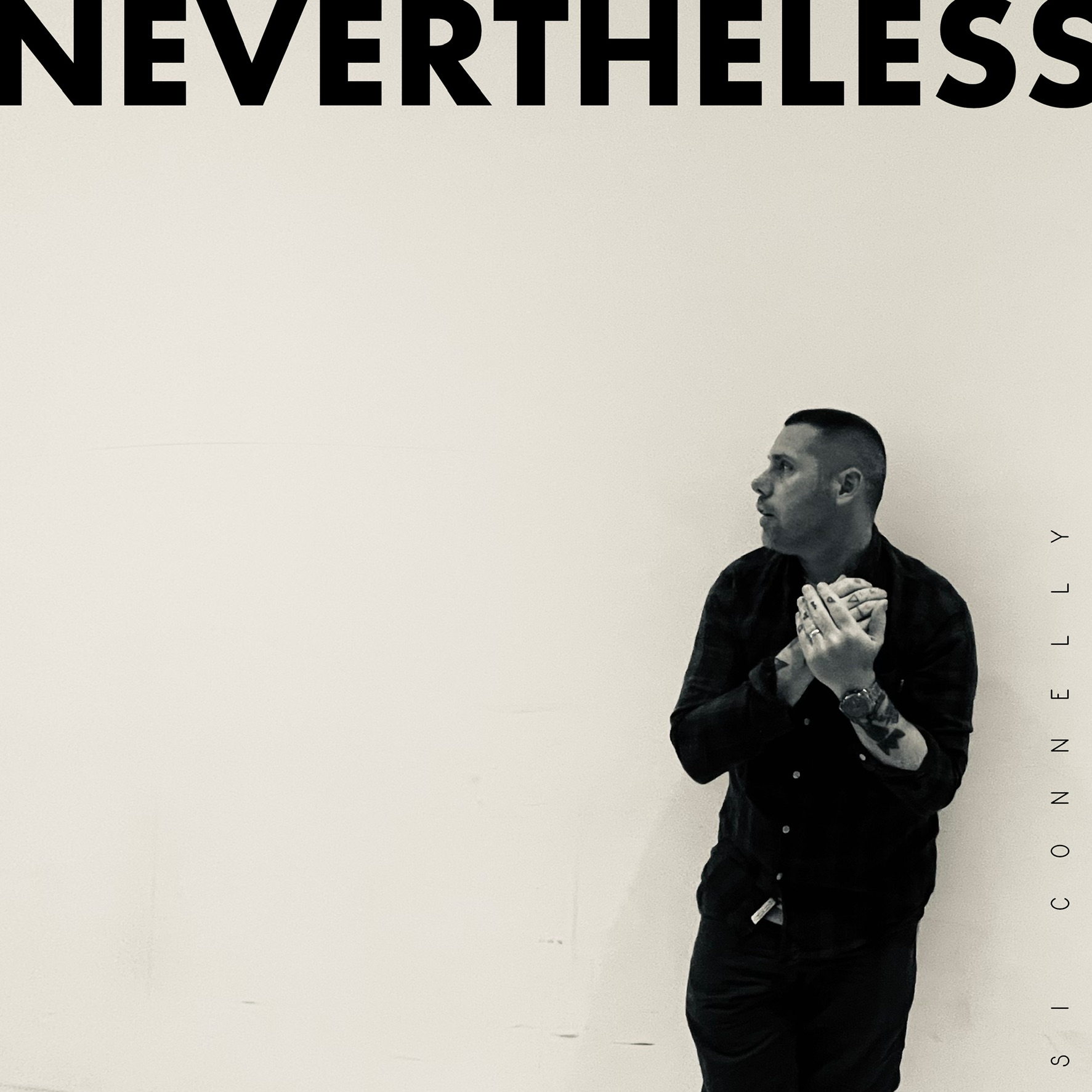 The record opens with "Gimme More", a twangy, guitar-centric rocker with a hooky chorus and powerful vocal. Dan Roth earns his keep on the drums which the track sits on. Perfect radio track. A wee bit Coldplay-ish.
Next is "Fire", a more relaxed style, another commercial and hooky track. The Maroon 5 vibes marinate on the bouncy "Good Times". "Hold Me" slows down the pace with the first few lines sounding a tad like Prince's phrasing on "Purple Rain", before the track develops into a potential live anthem; just picture the mobiles lit up and  swaying around the arena.
Staying with the more laid back feel, "All Out Of Love" sits on gentle acoustic guitar and piano, maintaining the strength of the song writing and the performance. Pretty stuff which builds as the track progresses.
Kerchiiiing!!!
Sticking with acoustic guitar for the lovely "One Side Of A Silence", with a folk feel, just vocal and guitar and a spot of Dylan-esque harmonica later in the track. Back to the leccie instruments for "Give Me Something", which sounds like a hit to my ears.  If a big name artist or band hear this one and pick it up for a cover, KERCHIIIING! Smashing hook.
Track eight is my personal fave of the 11 here: "Winter's Song". Sparkling song writing craftsmanship, stunning vocals that rise in power and excitement – spine tingling falsetto parts – and snug fit instrumental parts, with perfect production values. (Re: production values…could not be improved for a million quid across the entire record – a less is more approach methinks, which is spot on).
"Birdsong" has a hard act to follow after "Winter's Song". "Birdsong" is a calm, slower acoustic track with some sweet "ohh ohh ohhs".  "How Do You Love Me" is one of those songs that sounds as familiar as an old friend, with a vintage sound and more superb vocals. "Sea Of Change" brings proceedings to a close, a gentle and melancholic affair – I could hear Rod Stewart taking this as a hit.
Not a duff moment here and with Si and producer Adrian Hall – bit of a dream team. With such gorgeous material, and this world class vocal, a heavy handed approach to production and throwing the kitchen sink at it in terms of instruments, programming and effects would have killed the essence of this record. The songs are king here and are given life in full colour – and very sensitively. The singer serves the songs x 11. I could say Si makes them his own, but they are his own!
"Overall the album is about longing, loss and denial. But also a denial to accept things as they are. Choosing to build a view that is yours. Nevertheless was just the perfect title. It kinda (sic) says that even now, knowing everything I know, I'd still do everything again," Si tells us.
He adds: "This is an album of defiance in the face of struggle. Be that within relationships, career or personal issues. It's about carrying on, ultimately."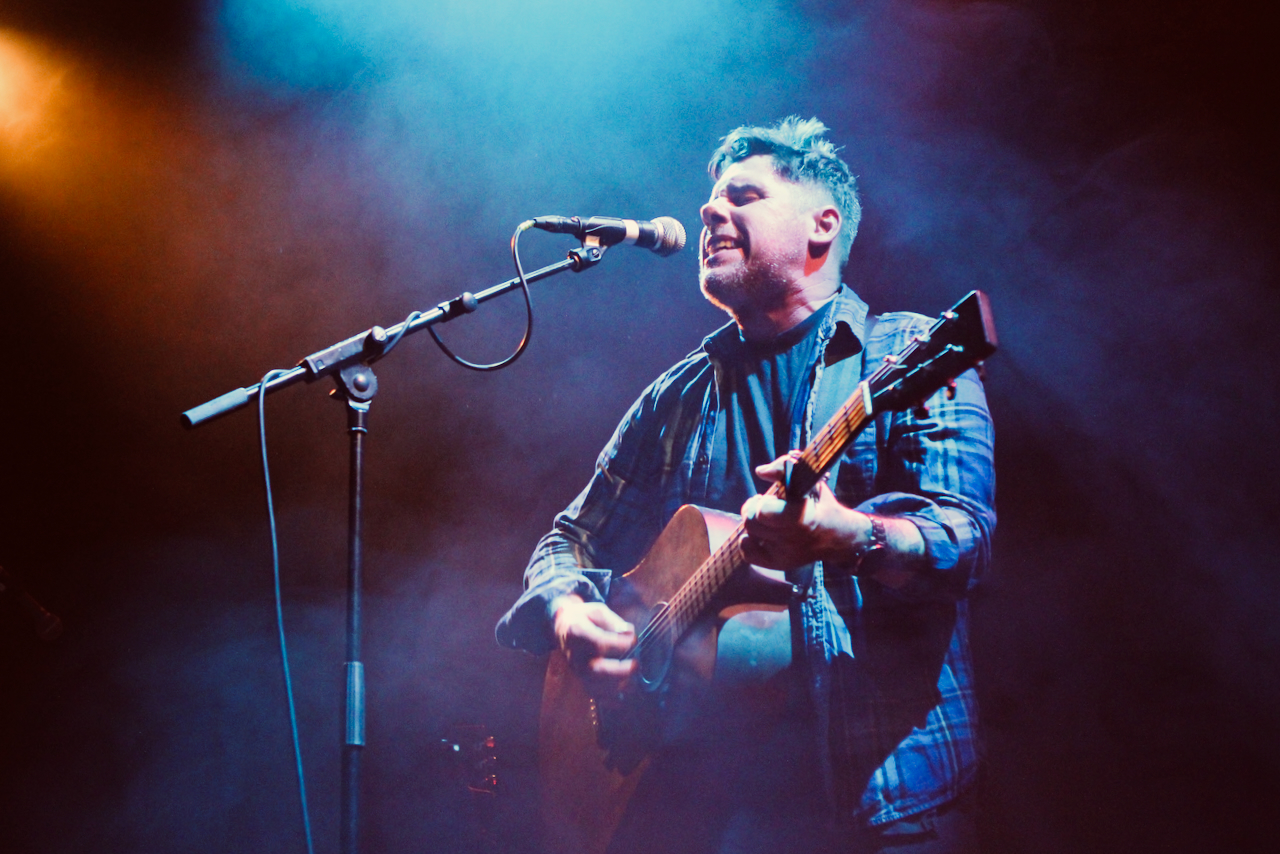 "Hold Me" is Si's favourite track, "as it captures that perfect mix of emotions within a soulful gold feel of production." Most personal track? "Birdsong. It references issues during my childhood, but written from myself as a five-year-old. It is very delicate."
Album Of The Month
Music Republic Magazine's June album of the month pick has gone – jointly awarded to a brace of albums – and as this stunner came in too late to be considered for June but is too good to ignore, we'll cheat and name it as album of the month for July, as it was released on the very last day of June. This record is a shoo-in contender for my personal Album of the year so far, six months in to 2023.
So what is this talented and motivated 41-year-old's dream? "To be able to continue to make records, and to be able to grow a loyal fanbase." Methinks he'll easily get his wish when these tracks get heard far and wide. Fingers crossed.
There is a dusty old cliche that some music critics often churn out, and that is: "If you only buy one record this year, make it this one". Never used that line myself – until now…
Words: Steve Best
Photos marked AA by Alex Asprey (others – non-credited – supplied by Si Connelly)
See below for Si's track by track summary of the 11 songs on "Nevertheless"… See bottom of page for Si's complete discography.
---
---
Si's track by track summary of the songs penned for this LP:
Track 1: "Gimme More"
Setting the theme for the whole album – it is about getting a glimpse of something, but not quite being able to get back to that feeling, however hard you try.
Track 2: "Fire"
This one is about asking someone to be your safety net, asking if you can anchor from them if life gets hard.
Track 3: "Good Times"
This one is about choosing to live in optimistic denial, rather than a stark reality. A kinda glass is half full attitude, even if the glass has long been empty.
Track 4: "Hold Me"
"Hold Me is about asking someone if they could pretend to love you just a little longer.
Track 5: "All Out Of Love"
A track about the idea of staying in one specific special moment with someone, and not letting time or circumstance potentially erode that feeling in that moment.
Track 6: "One Side Of A Silence"
It's about acknowledging someone's choice to not communicate with you, even if you don't agree with that choice.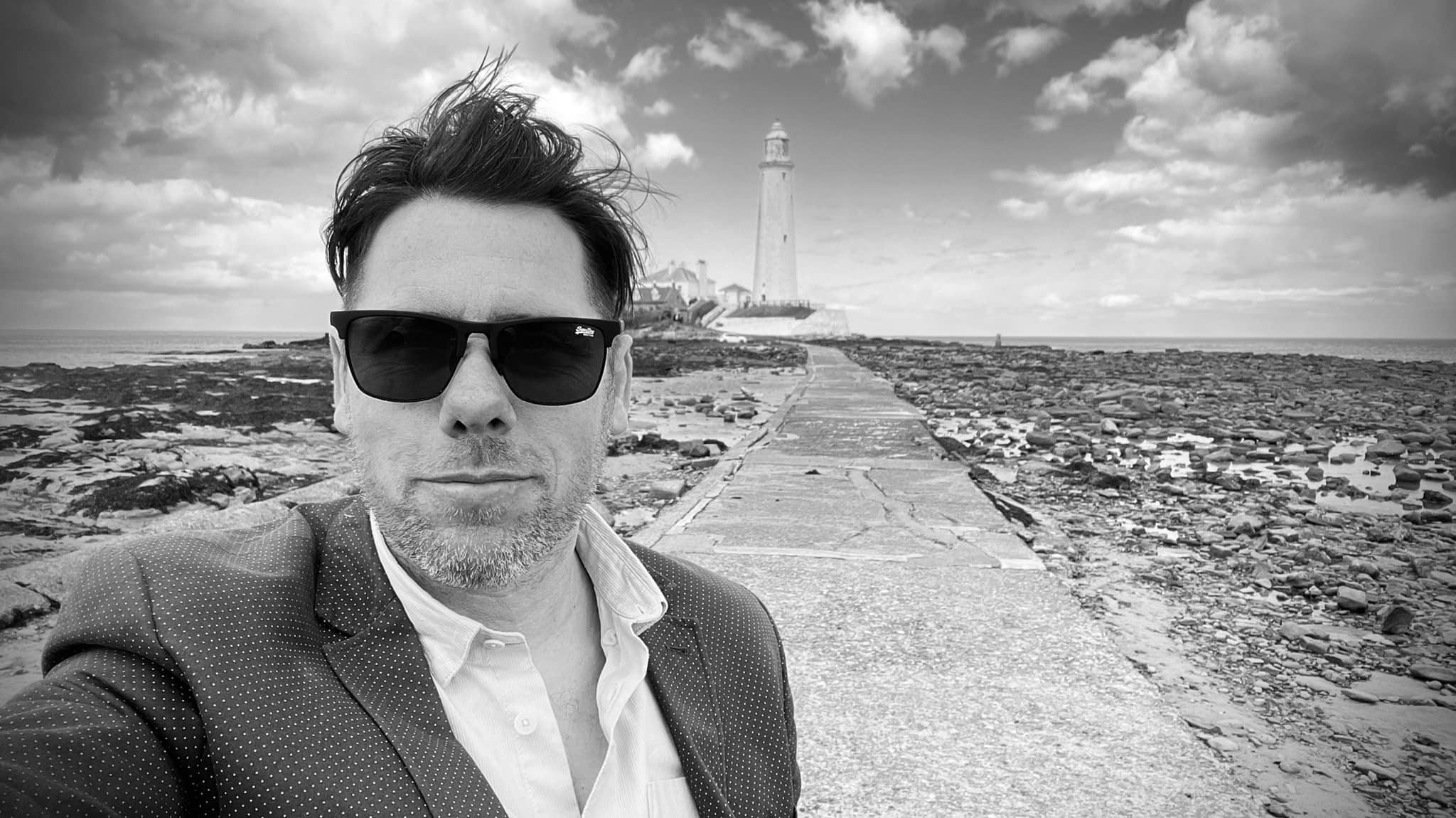 Track 7: "Give Me Something"
It's about wanting even the tiniest of signs that all this is worth it. It's saying: give me just one reason to keep hanging onto the balloon.
Track 8: "Winter's Song"
This one is about the links between the isolation you can feel as a child, versus the heartbreak and loneliness you can feel as an adult. The song mirrors between these themes.
Track 9: "Birdsong"
I wanted to write a song from my 5 year old self. The song talks about a house fire I had when I was a child, but it sees it through a child's eyes. So it's kind of about certain aspects of my childhood.
Track 10: "How Do You Love Me"
This is simply a song asking, how do you love me the same way I love you? How do you need me the same way I need you? It's about finding someone who is strangely just right.
Track 11: "Sea of Change"
This song is about aging, but it uses aging as a metaphor for love and pain.
---
---
Discography
Album # 1: "Youth, War & Joy" (2016)
Album # 2: "Eject" (2017)
12 EPs: January EP , February EP, March EP, April EP, May EP, June EP, July EP, August EP, September EP, October EP, November EP, December EP [All released in 2022, one per month].
Album # 3: "Jackals & Dogs" (2023)
"13 Ghosts EP 1" (2023)
"13 Ghosts EP 2" (2023)
"13 Ghosts EP 3" (2023)
Single: "Better Off Dead" (2023)
Single: "Statues" (2023)
Album # 4: "Nevertheless" (June 2023)
Album # 5: "The Big Blue" (Due September 2023)
Album # 6: "Change" (Due December 2023)
Album # 7: "Wedding Singer" (Due December 2023)