Album Of The Month – March 2023
---

(5 / 5)
Today (Saturday 18th March) Northern Ireland's The Answer packed out Nottingham's Rough Trade Records for a lunchtime acoustic session and a meet-and-greet with fans, signing copies of "Sundowners", their first album for seven years which dropped yesterday on St Patricks Day.
Tonight they do it all again at Bristol's Rough Trade and on Tuesday next week at Leeds' Crash Records. Also out across the UK for a tour of six dates, some sold out, before a European trek for a slew of shows.
The 11 track album "Sundowners" is the band's seventh and is well worth the wait. Produced and mixed by rising British rock producer Dan Weller (Enter Shikari, Bury Tomorrow) who has delivered a top quality end result, with an emphasis on superb songwriting and palpable chemistry between the four band members.
This is NOT dated retro rock – this is gonna give their loyal fans (who have stuck with them since 2005) what they expect, and it will surely bring them new friends, with a powerful sound that will fit well on many radio stations' playlists, and not just rock radio.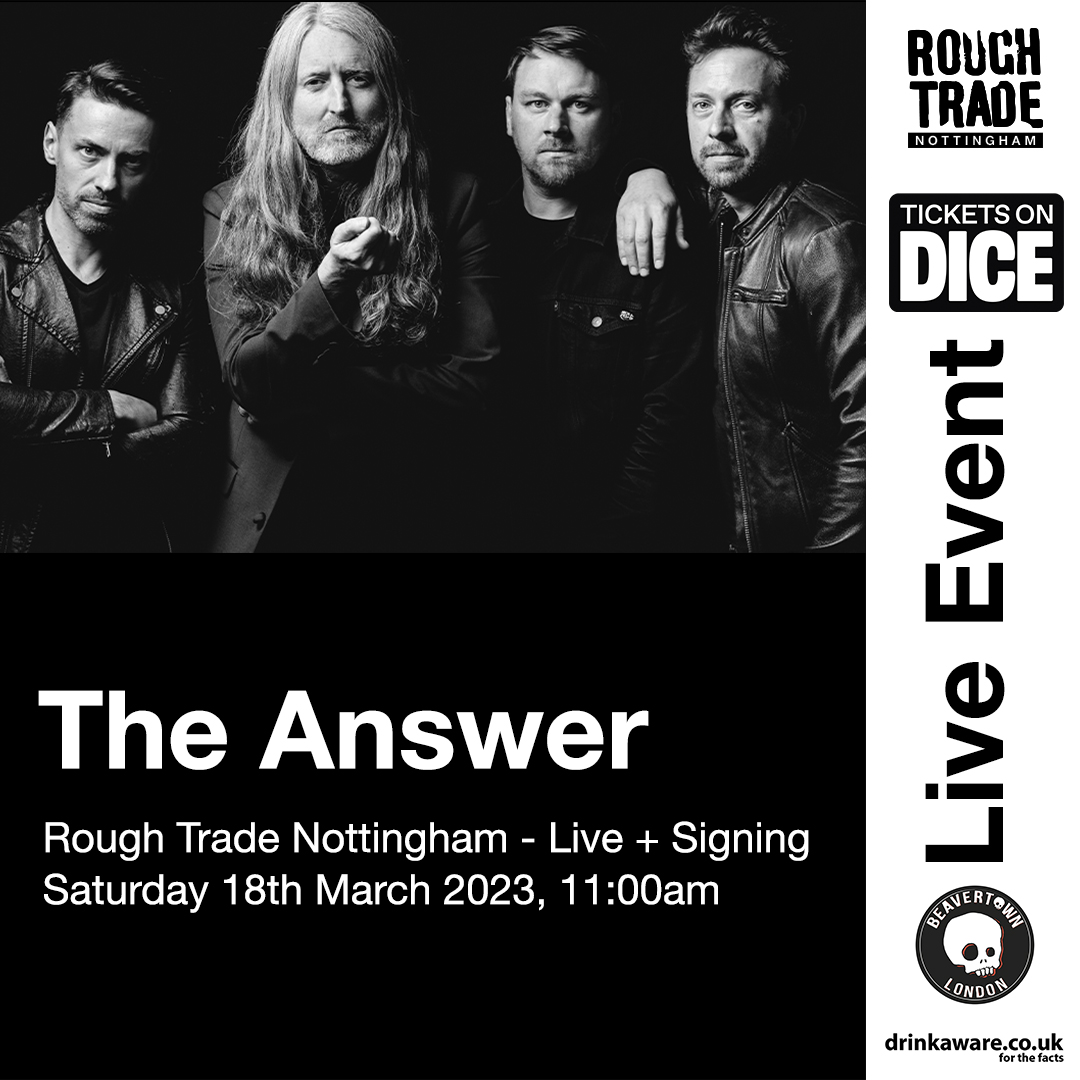 Emerging into the rock world spotlight in 2005, their debut single "Keep Believin' " became the subject of critical acclaim and led The Answer to the 'Best New Band' award at that year's Classic Rock Awards.
The following year, the young band consolidated that early promise with "Rise", a debut album that received universally great reviews and sold far more units than anticipated for a debut.
The band bagged support slots with The Rolling Stones, Aerosmith, and a two-year stint on AC/DC's 2008 "Black Ice" tour, which took them around the world and into some of the biggest venues on the planet.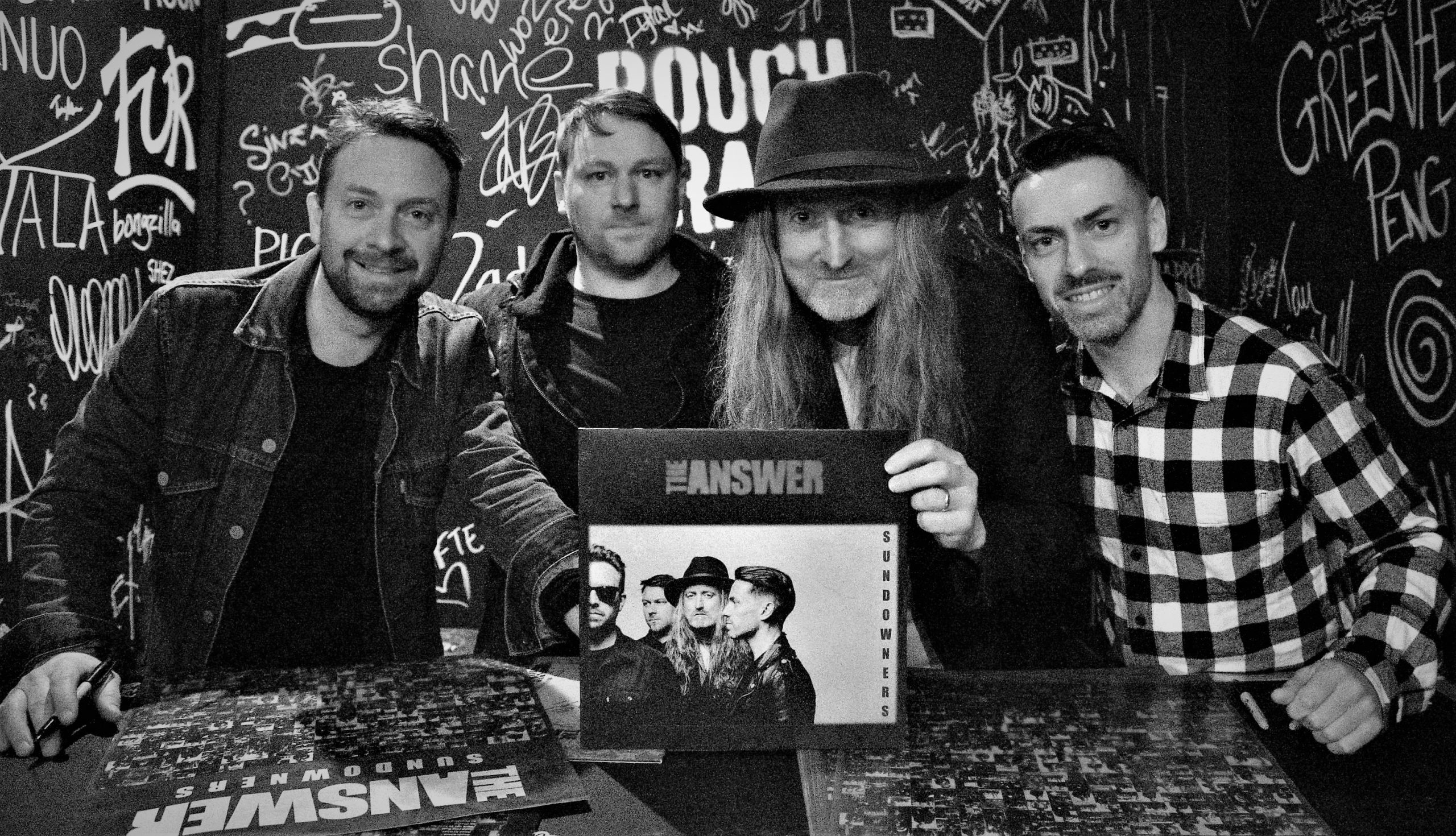 "Sundowners" out in the UK and Europe via 7Hz Productions, under license from Golden Robot Records, is supported by new single "Oh Cherry" and the Tarantino-esque 60's 'mash-dancing-moves' lyric video, also released on March 17th.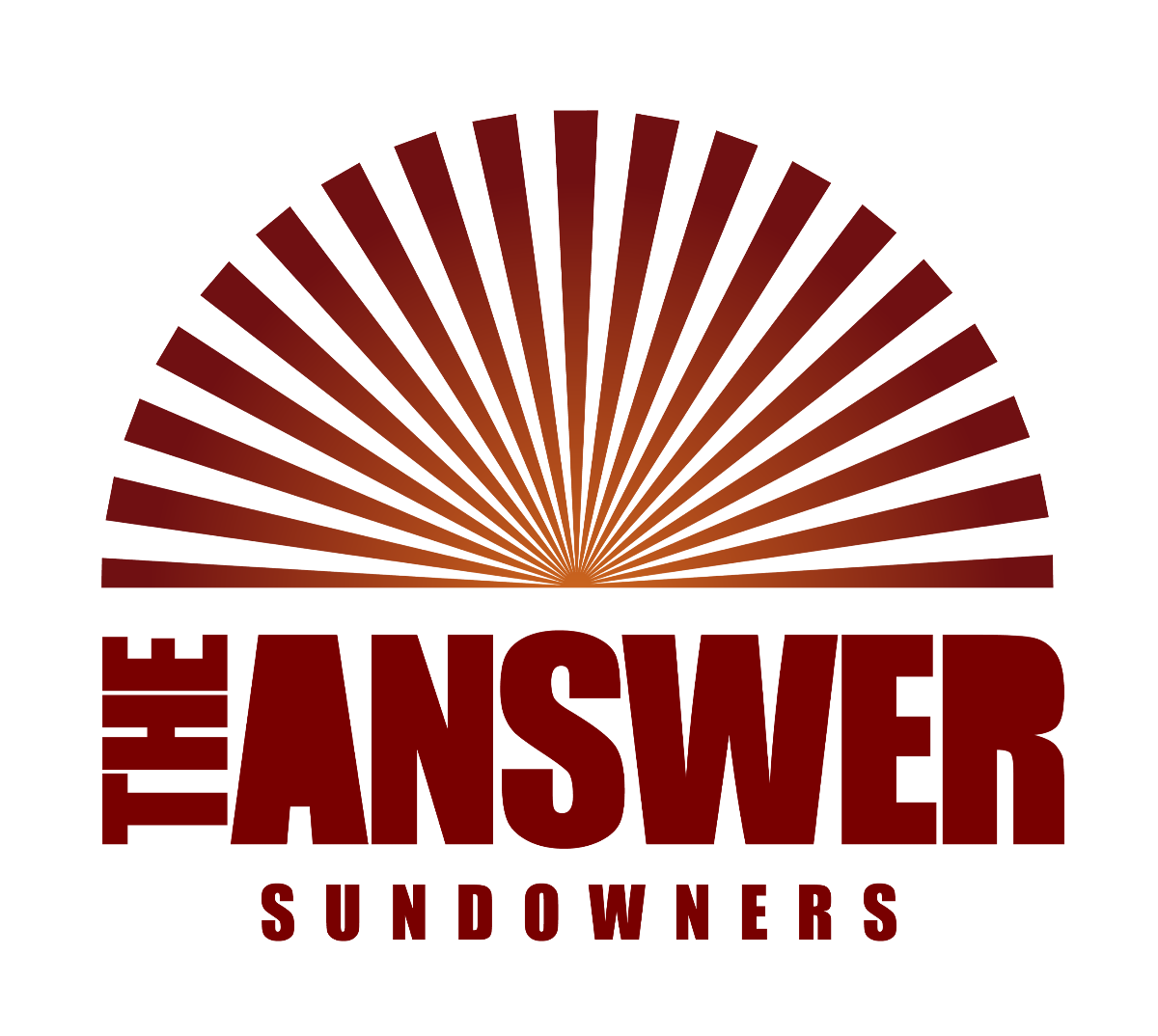 Track Listing
"Sundowners"
"Blood Brother"
"California Rust"
"Want You To Love Me"
"Oh Cherry"
"No Salvation"
"Cold Heart"
"All Together"
"Get On Back"
"Loving On The Line"
"Always Right"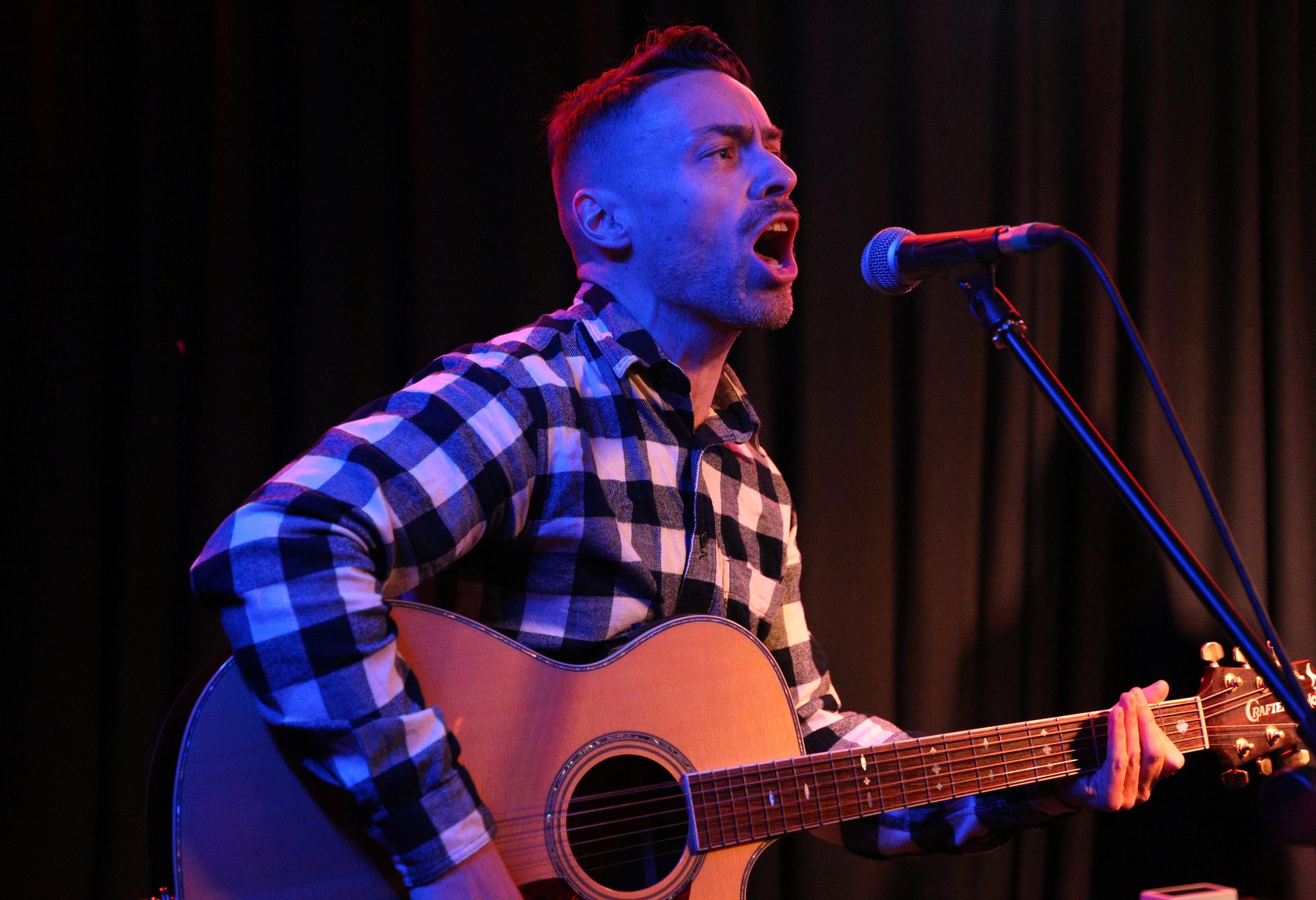 The band's lineup is: Cormac Neeson, Paul Mahon, Micky Waters and James Heatley. Says lead singer Cormac Neeson: "We've been through a lot as a band, toured the world, made six great records we're all proud of, and always done our best to make honest and timeless music that connects with rock and music fans in general.
"After six albums and a lot of road miles we felt we needed to step back from it all and reset. Whilst that wasn't an easy decision, with retrospect it's possibly the best decision we've ever made, because after seven years away we all came back fired up and end result is an album we've been waiting to make our whole lives.
"Full of good time rock 'n' roll and positive energy created by four brothers who quite frankly, just really missed each other. We're back and we're ready to bring our best album ever to you!"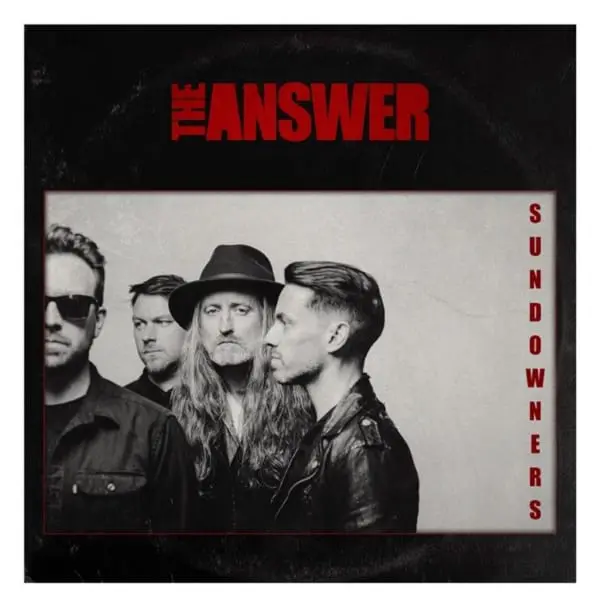 The record is presented in several formats, including a CD Gatefold Digi sleeve, Gatefold 12″ 180g black vinyl, 2 x 12″ colour vinyl exclusives, a 12″ fan collectible Picture Disk, Digital and various limited retail exclusive versions with HMV, Rough Trade, Crash and Assai Records.
The band's first singles from the album received great radio airplay, achieving playlists on Planet Rock Radio UK and several German radio stations, including Rock Antenne, Radio BOB!, Star FM Hamburg and Berlin, amassing more than 6,500 plays since release in October 2022.
The single "Blood Brother" has remained in the top 10 German rock airplay charts for more than 12 weeks.
The album was recorded at Middlefarm studios, Devon and was the first time the band had been together in a studio since 2015.
In 2019, long time super-fan and international independent hard rock label Golden Robot Records founder, Mark Alexander-Erber, fulfilled a life-long ambition by signing The Answer to his label to secure a brand new seventh studio album.
Alexander-Erber says: " 'Sundowners' is The Answer' s greatest balls-out, straight ahead rock album ever, eclipsing the debut of 'Rise' for power, songs and sheer attitude. To say I am excited is an understatement, for me it's a life-long ambition and privilege to work with these guys".
The Answer's first comeback live show since 2017 was at Planet Rockstock festival in Wales in December 2022, when the band headlined the Saturday to huge acclaim.
---

(1 / 5) 'Dull Zone'

(2 / 5) 'OK Zone'

(3 / 5) 'Decent Zone'

(4 / 5) 'Super Zone'

(5 / 5) 'Awesome Zone'
---
---
UK March 2023
Mar 16th  Blackpool, Waterloo Bar
Mar 17th  Birmingham O2 Institute.
Mar 19th  Bristol Thekla
Mar 20th  London 100 Club SOLD OUT
Mar 21st  Leeds Key Club
Mar 23rd  Belfast Limelight 2 SOLD OUT
www.myticket.co.uk
www.ticketmaster.ie
EUROPE March & April 2023
Mar 25th  Haarlem, Patronaat – Holland
Mar 26th  Den Bosch, Willem Twee –  Holland
Mar 28th  Essen,  Turock – Germany
Mar 29th  Hamburg, Logo – Germany
Mar 30th  Berlin, Franz Club – Germany
Mar 31st  Munich, Strom – Germany
Apr 1st    Dornbirn, Conrad-Sohm, Austria
Apr 2nd    Zurich, Plaza – Switzerland
Apr 4th    Strasbourg, La Laiterie – France
Apr 5th    Savigny, L'Empreinte – France
Apr 6th.    Vorselaar, De Dreef – Belgium
---
---
2 x photos from Rough Trade Nottingham by Rothschild