---

(4 / 5)
Canada's Durham County Poets deliver a very nice fifth album which should delight the hardest-to-please lovers of fine, often horn-soaked blues, r&b, soul et al. Puts me in mind of the great Roomful Of Blues.
The lead single, "Back At The Groove Shack" is a good toe in the water and barometer of what's to come from this acclaimed and experienced five-piece North American outfit across this latest long player.
Lead singer and songwriter Kevin Harvey is a versatile singer with a chilled and soulful Texas/New Orleans-style "with attitude" drawl – and he fronts the material well. His compatriots add lots of value to the songs and to Kev's vocals.
Bill Garrett's solid and clean production avoids slinging "stuff" at the tracks and they come out much the better for that.
The band has kept busy over the past two years, writing and drawing inspiration from life as we now know it post-Pandemic, and allowing experiences, both good and bad to shape each heartfelt song. The band is back in the groove, "seeing the light at the end of the tunnel."
They sling many genres and styles into the pot across these tracks, but they do have a core sound and a classy USP. "Mean Old Dog" is a standout track, especially the gorgeous horn arrangement. The ballad "Love's Got A Hold On Me" offers up some welcome light and shade to the mostly up-tempo feel-good cuts here, and Kevin shows he can handle both styles admirably.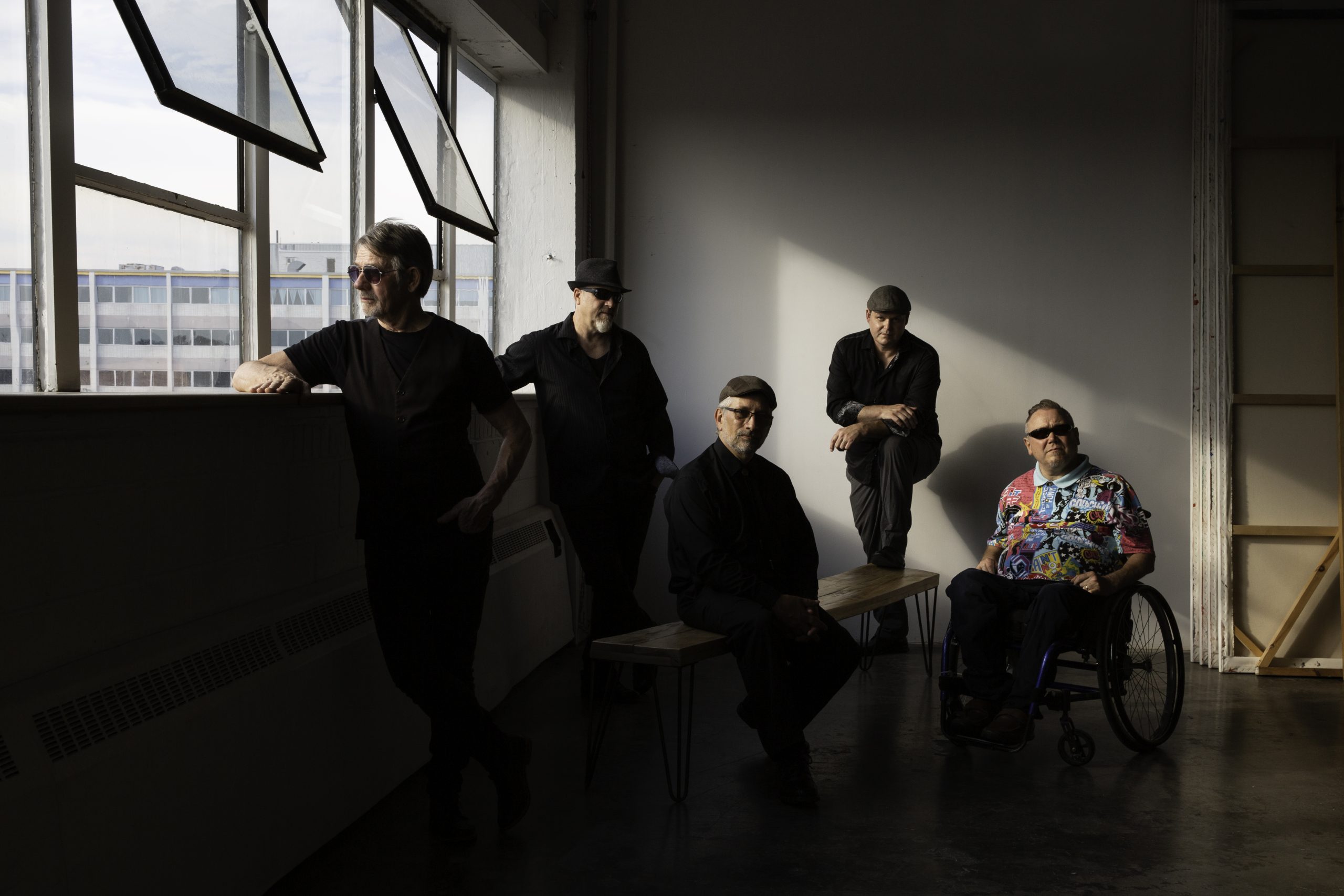 For Durham County Poets, it all started in a small café in Ormstown, Quebec, after which the band continued to percolate and spread onto the Canadian music scene allowing them to tour across Canada and on into the United States.
Their debut album, "Where the River Flows", was a local hit, receiving some radio airplay and attention and allowed them to showcase their musicianship and abilities as songwriters. Two more albums followed with "Chickaboodah Stew" in 2014 and "Grimshaw Road" in 2017.
Their fourth album, "Hand Me Down Blues", would build on that success, remaining on charts in Canada for more than 12 months and was nominated for a Juno Award for 'Best Blues Album' of 2020.
In support of the new album, the Durham County Poets hope to tour the UK soon. They'd make a fine addition to any UK/European festival bill, on the strength of this quality album…
By Christopher Weston
---
---

(1 / 5) 'Dull Zone'

(2 / 5) 'OK Zone'

(3 / 5) 'Decent Zone'

(4 / 5) 'Super Zone'

(5 / 5) 'Awesome Zone'