Don McLean. Legend. Undisputed fact. Writer and performer of such iconic global and evergreen hits as "American Pie" and "Vincent (Starry Starry Night)" – still touring the world and in fine voice at the age of 76-years-old.
Due back to the UK this autumn (2022) as part of an extensive European tour to celebrate 50 years of "American Pie".
Don also penned and recorded hits such as "Castles in the Air," and "And I Love You So," and his cover of the Roy Orbison classic, "Cryin'," went to number one in the UK chart in 1980 – all of which will be featured on his tour, along with some of his newer songs.
As tragic as the backstory behind the song "American Pie" is with the much too early death of the new rock'n'roll-hope Buddy Holly, the eight-and-a-half-minute ballad has been making history since its release in 1971.
Alongside songs by other icons such as Bing Crosby, Judy Garland, Woody Guthrie, and Aretha Franklin, McLean's composition was also voted "Song of the 20th Century".
Handwritten lyrics to the song were auctioned off for more than $1.2 million in 2015, and the composition was added to the Library Of Congress National Recording Registry two years later. Shrewd New Yorker Don had the expression "American Pie" registered as a trademark many years ago.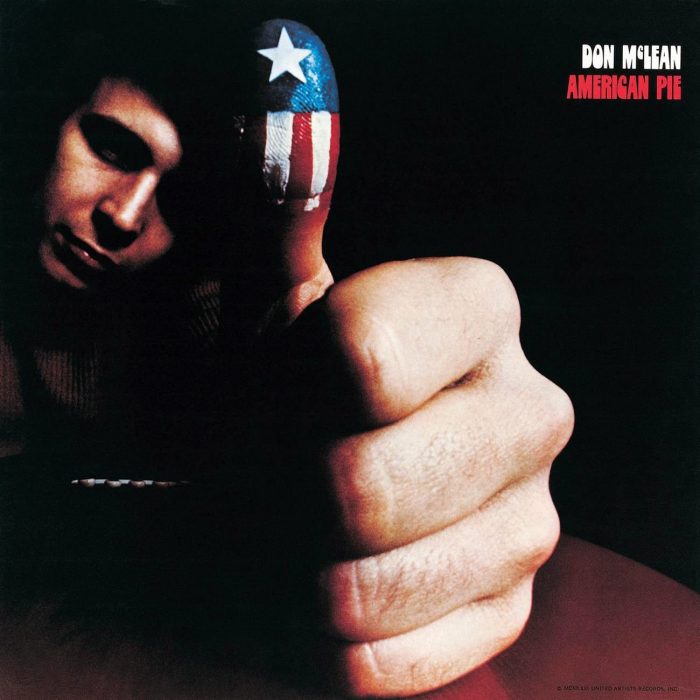 The song has been covered again and again by music icons such as Madonna and Garth Brooks. Rapper Drake repeatedly sampled McLean tunes and hip-hop icon Tupac Shakur also cited him as an important influence.
Don McLean has a star on the Hollywood Walk Of Fame and was inducted into the National Academy of Popular Music Songwriters' Hall Of Fame in 2004. In 2018, Don released his 19th studio album, "Botanical Gardens".
Music Republic Magazine contributor, writer Lucy Boulter was granted an exclusive face-to-face interview with the star in his London hotel suite a few months ago, when he was over here from his US home to promote the UK tour.
Lucy and Don's sit down chat went way over the allotted time as he was really enjoying the topics covered – and there were a lot – and Lucy's interview, so he extended the time slot, a lot! That fascinating and no-holds-barred interview can be read in our features Zone – with the exclusive photographs we took on the day too.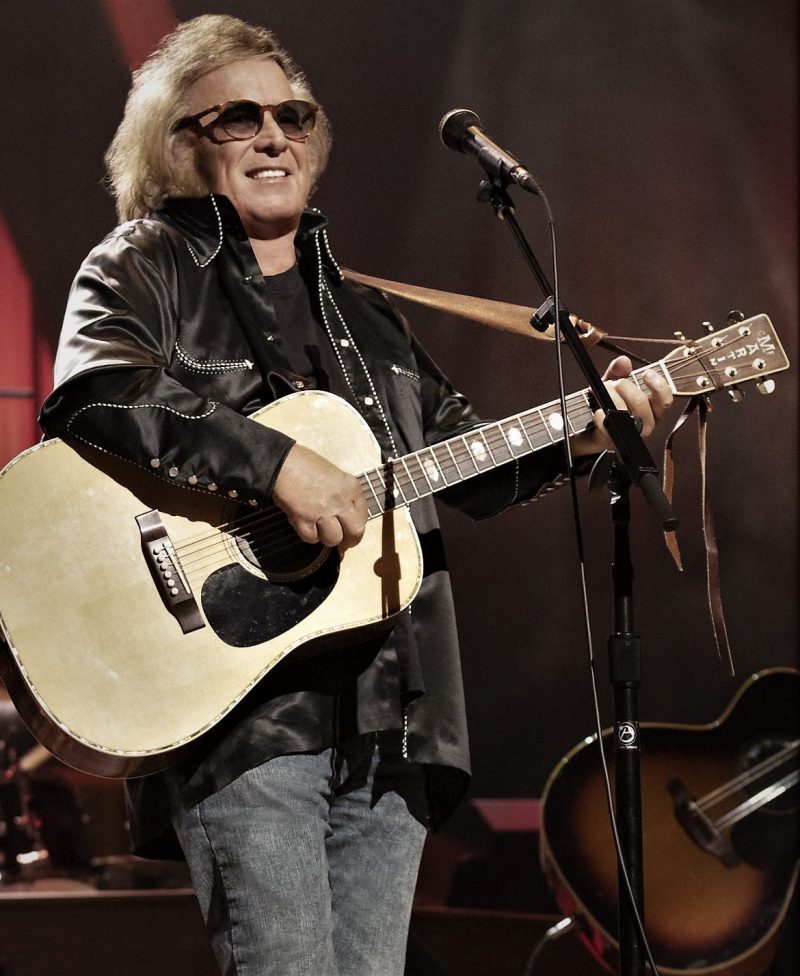 So, we wind forward a few months to July 2022, and we are delighted that Mr McLean takes up the invite to take part in our popular "Track Record" Q&A feature – where he speaks candidly about the music that shaped his life, his favourites, the memories triggered by certain tracks, and quirky facts that give a great insight into the man.
Have a guess which track he would like played at his funeral? Which song would he choose to sing at karaoke – or would he? His 'guilty secret'?….and much more, in Don's 'Track Record'.
---
Don McLean's 'Track Record'…
1. First song you recall hearing as a child?
'Beautiful Dreamer', sung by my mother.
2. First single you owned?
I think the first single I owned was 'At The Hop; by Danny and The Juniors.
3. First LP/album you owned?
I think the first LP was the album called 'Buddy Holly.' It was his first record.
4. First CD you owned?
When CDs came in, I bought so many at the same time. I didn't have just one. I would say, The Beach Boys' 'Today', which is one of my favourite records of theirs.
5. Last music you bought and in what format (CD/vinyl/digital download)?
The last album I bought was a 'Lead Belly: Huddie Leadbetter's Best: His Voice, His Guitar, His Piano.'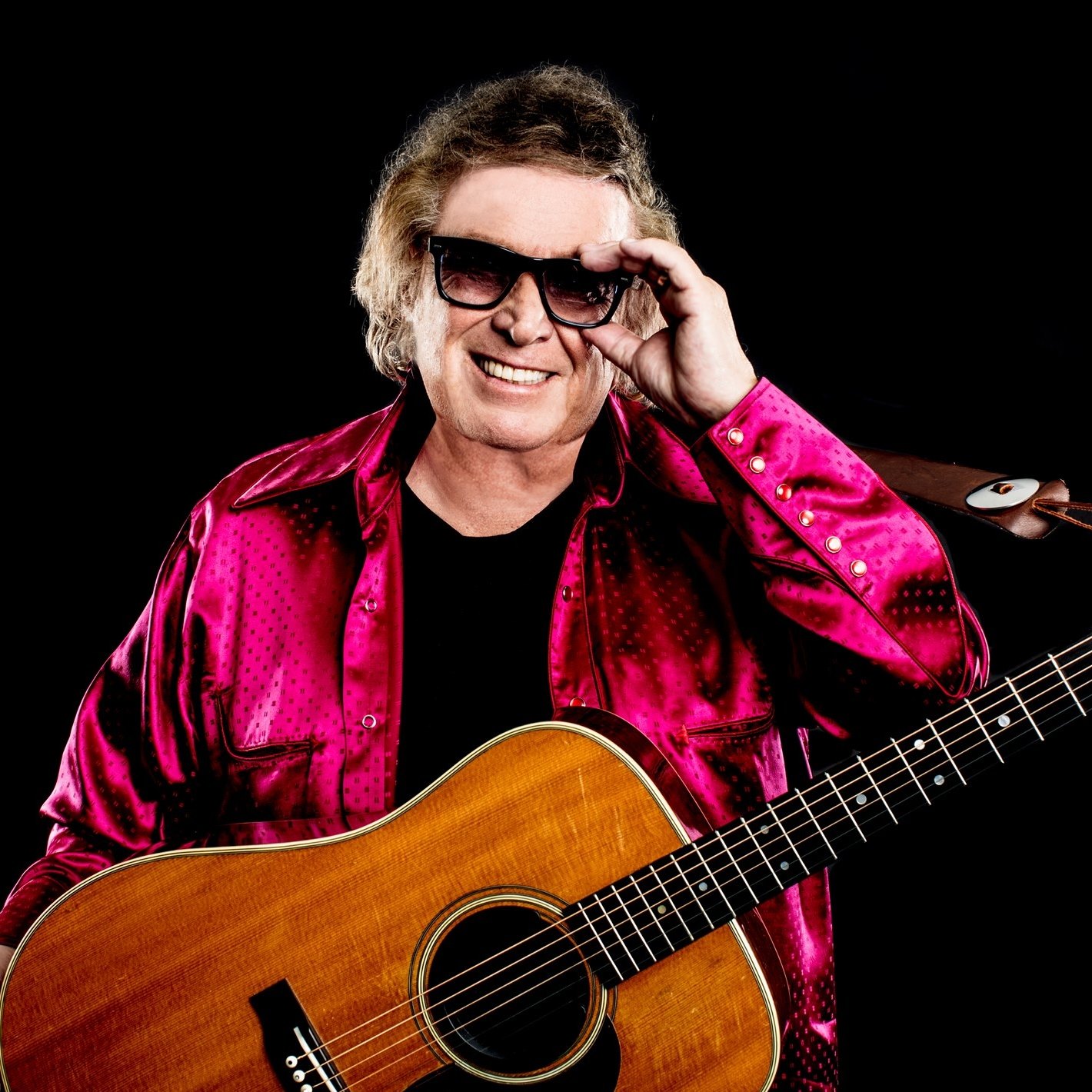 6. Which album would you be happy to receive as a gift?
'Moonlight Sinatra'.
7. Favourite album?
'The Weaver's Reunion at Carnegie Hall, Volume 2.'
8. Best record ever made?
'Sgt Pepper'.
9. Guilty secret (or anything unusual or perhaps unexpected) in your music collection?
Doris Day – I like her singing.
10. What does music mean to you and how does it make you feel?
It makes me feel a-100-different-ways and wouldn't want to live without it.
11. Which song or album is a guaranteed mood booster?
I like 'The Beatles '65' album and (the Beatles' single) "I Feel Fine." That's always an upper.
12. Which song or album would be the soundtrack to a film about your life?
'American Pie.'
13. Your favourite driving track – or music to exercise-to?
I like Mitch Ryder's version of 'Devil With A Blue Dress On.' I also like Roy Head's "Treat Her Right." I like the band Nile Rodgers and Chic.
14. Best song or album for a romantic moment?
One of the most beautiful albums I ever heard is Jackie Gleason's Christmas album called 'Snowfall.' It is gorgeous. It is really the only record you need to have during the holidays.
15. Which song was played for the "First Dance" at your wedding (if you are married) or which song would you choose if you did get married?
I like 'Why Can't A Woman Be More Like A Man' from My Fair Lady.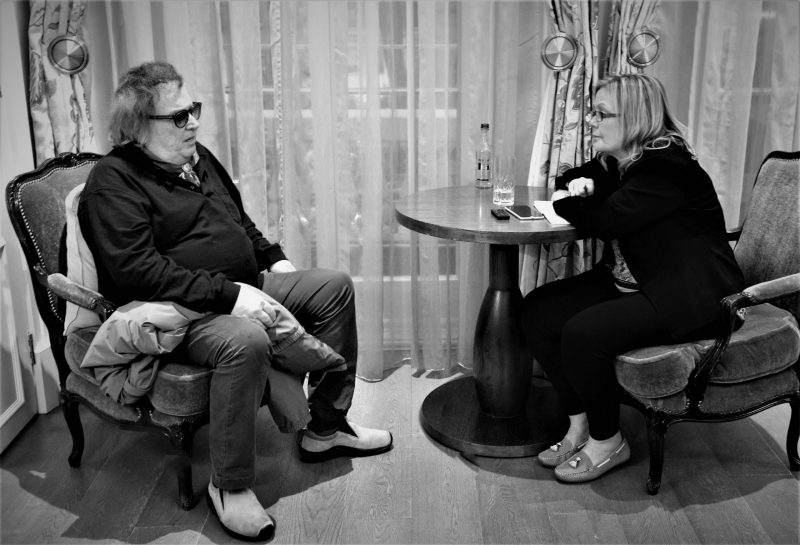 16. Your choice of song to sing at karaoke?
I would never sing at karaoke, but if I did, it would be 'Fun, Fun, Fun' by The Beach Boys.
17. Which song takes you back to your childhood – and to which specific memory/memories?
"White Christmas" by Bing Crosby, which takes me back to my childhood around 1947-1953. That was a magical era for everyone after the war and people were safe.
18. Favourite band?
The Beach Boys are my favourite band. They created a whole style of music and a whole new way of life. They are the greatest of all American bands.
19. Favourite singer (or singers)?
Frank Sinatra.
20. Which song would you like played at your funeral?
'American Pie – "This will be the day that I die…."
---
Words: Steve Best
Photos: Don (in green jacket) / Don & Lucy: Steve Best