Singer and songwriter Don McLean has more than earned the accolade "legend" across the 50 years since his iconic hit "American Pie" was released and helped land him a recent star on the coveted Hollywood Walk of Fame.
* Lucy Boulter is granted a revealing audience with 'the Don'…
"American Pie" – arguably considered by many to be one of the greatest songs ever written – is fifty years old this year (2021). And in the decades that have followed, so much has changed that 1971 may as well be another planet.
But one thing hasn't changed…and that's the fact its writer and singer Don McLean still has something to say. And with the energy of a man half his age, this 76-year-old singing/songwriting legend is making himself heard more than ever, through song, film and books.
Don needs no introduction really. His name is synonymous with the great American songbook of the 20th century, a significant player in the progression of modern music. American Pie resides in the Library of Congress National Recording Registry, joining less than 500 works. His songs have been covered by global superstars as wide-ranging as Madonna, Garth Brooks, and Drake.
Four of his hits ("American Pie", "And I Love You So", "Vincent" and "Castles In The Air") have each been played more than three million times on American radio alone. He's a multi-platinum artist, a Grammy winner, a member of the Songwriters' Hall of Fame, and his ubiquitous mega-hit, "American Pie", was listed the fifth greatest song of the 20th century. To top it all, just a few weeks ago he was immortalised as showbiz royalty with a coveted star on the Hollywood Walk of Fame.
When I meet him in his plush London hotel, Don has just flown in from the States. Any fears I may harbour about the effect of jetlag on our conversation quickly evaporate when I hear him singing to himself in the adjacent bathroom ahead of our interview…and his energy is evidently high as he signals to his aides his desire to carry on chatting well beyond our allotted time.
Lurid headlines…
In an entertaining and genuinely insightful time together, our conversation ranges from religion to ethics, climate change to global warfare. Don also talks about his current projects, his future plans for life with his 27-year-old girlfriend Paris – who he met and began dating when she was hired to manage one of his social media accounts five years ago – and the emotional impact of some pretty lurid headlines about him and his family life over recent years. He has been married twice and has two children.
We touch on modern music, the price of fame, and personal values. He also talks at length about the state of the world, from the modern malaise we call 'cancel culture', to climate change and politics – none of which comes as a surprise, really. After all, despite the catchy tempos and the guaranteed sing-along refrains, Don's lyrics have always had a certain melancholy about them. His art appears coloured by his beliefs and his growing despair at modern culture.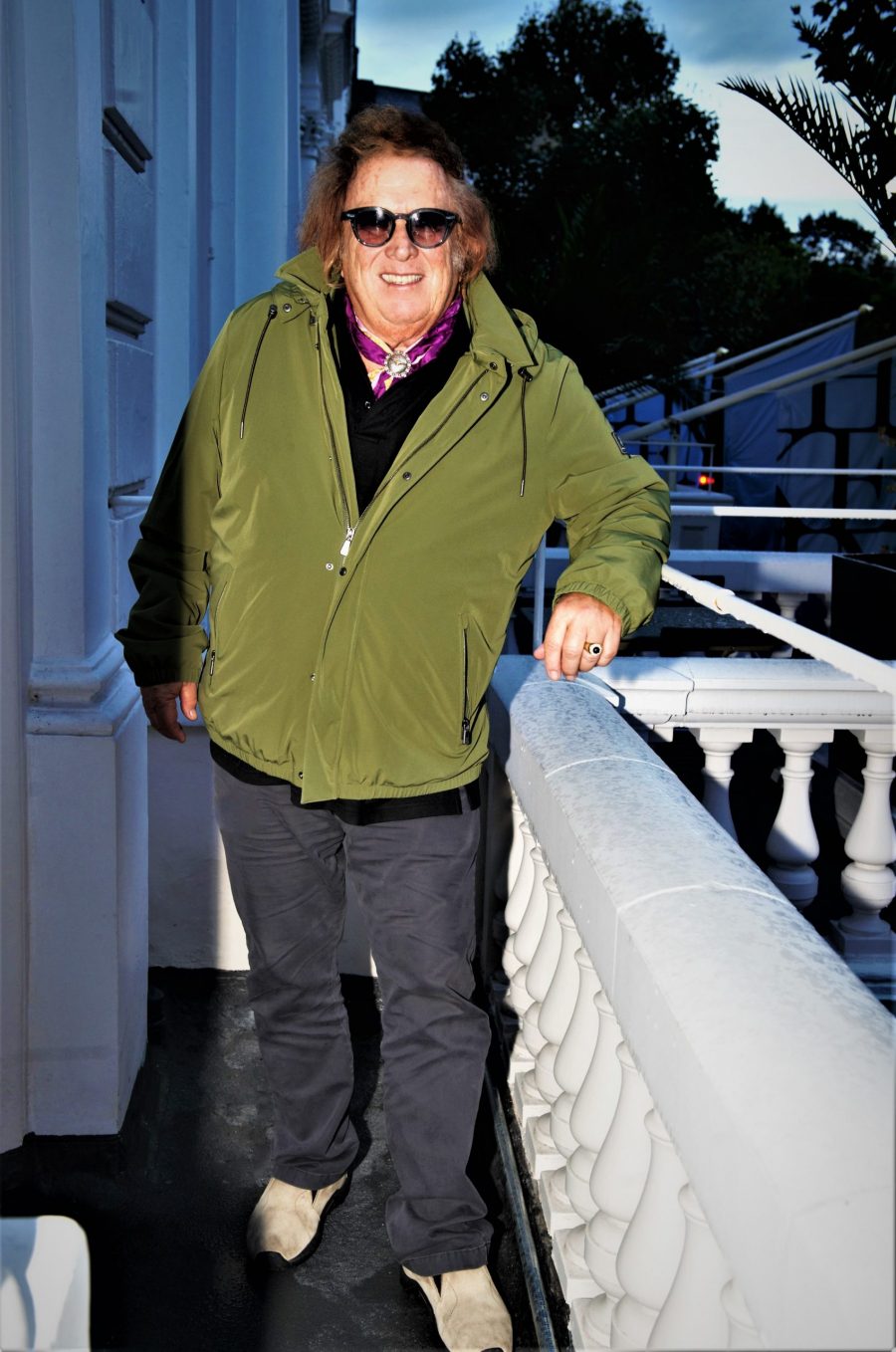 The detailed meaning behind "American Pie", for example, for all it remains an enigma for the most part, has disillusionment running right through it. Now Don's cynical judgement of our modern 'reality TV' culture has recently reached a whole new generation of listeners, thanks to an unexpected collaboration with r&b and hip-hop superstar, Drake.
"I wrote a song called 'Prime Time' back in the '70s, with America as a game show. I had this vision of mass insanity in America. America is a game show, and everything is coming through the television. And this is life. This is prime time; this is living in the USA.
"It's interesting, because the album was one of my biggest failures, but two songs on it were discovered by Drake. He ended up writing 'Doing It Wrong' from [my songs] 'The Wrong Thing To Do' and 'When A Good Thing Goes Bad'.
Drake as a co-writer…
"So Drake and I are co-writers on a song that sold four million copies, on the second album he made – one of his most popular. He went and found that album and found those songs. He's listening."
If Don's lyricism some forty years ago was a prescient view of modern life, what then of his deeply held and widely shared anti-war stance? Has age and experience mellowed the views of a man whose stellar experiences could have been snuffed out in a heartbeat if he'd been drafted into the Vietnam War?
"The Vietnam War was bearing down on everybody in '69/'70. They were after my ass, for real. And I'm thinking: Holy Jesus Christ, I'm making a record, and they're going to take me in the army now and I'm going to get killed.
"I had serious asthma, so sulphur from those shells would have made me useless right off the bat. The day came, there was this bus of guys…and if they drafted you in, you didn't go home, you were going that day into the army.
"And the doctor I saw said: well, you're out. Really? Oh boy! So I get on the bus and I'm the only guy that went home. They all went in that day. I wasn't going to run, and I wasn't going to go to jail – but I did every damn (sic) thing I could to avoid it. I am very anti-war to this day."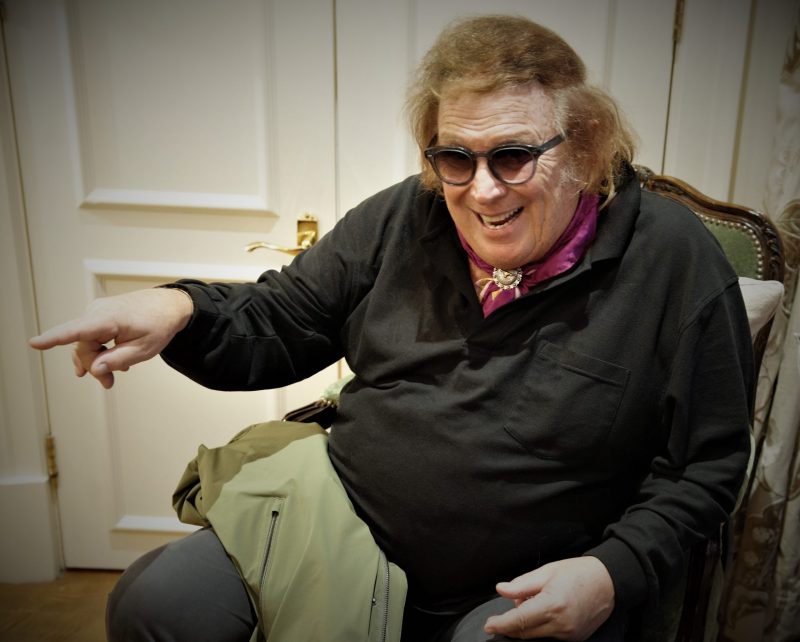 Don is equally passionate about the climate issues we face, and in fact was an active environmentalist way before it was globally fashionable or high profile. He was one of the first crew members on the Hudson River sloop "Clearwater", a floating festival travelling up and down the Hudson in a movement founded by folk singer Pete Seeger and his wife Toshi, and which continues to advocate for environmental education and legislation today.
Fifty years on, does Don feel that message was heard and acted upon? Or are we too late already? "I would say you're trying to close the barn door when the horse has gone. They told us exactly what would happen in fifty years and now I am sitting here fifty years later and it's all happening, every goddam thing.
"I heard the scientists, I heard the doctors, I heard the people that know. Fifty years ago, they said the glaciers are going to melt, we're going to have extreme weather conditions, there won't be enough oxygen to feed the animals in the ocean…."
Corrupt!
It's apparent that Don knows a lot, and he cares a lot. I'm surprised he hasn't considered a career in politics himself. "No, I don't like politicians. They're all corrupt, and one of the things I would do – if I ruled the world – is I would make corruption a capital offence! It is an honour to serve the government."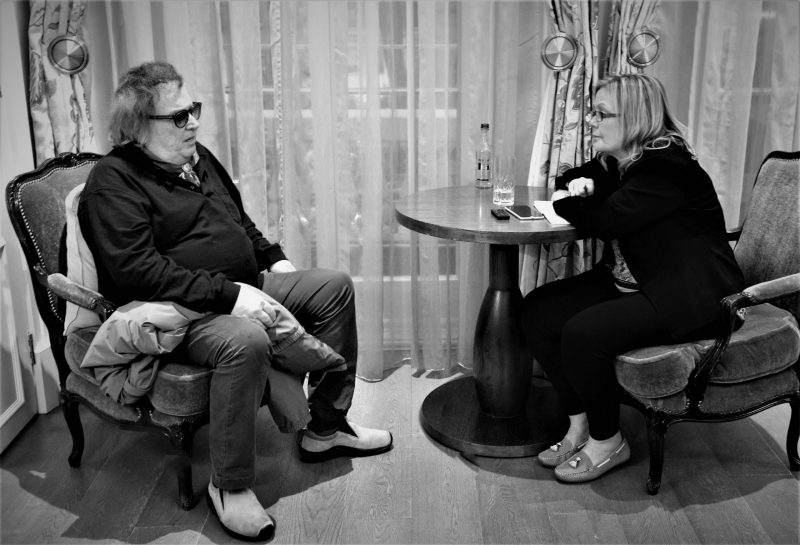 I want to know a little bit more about Don's connections with Pete Seeger – and it turns out there's a fabulous insight to his core of strength and tenacity. Pete Seeger was a member of the hugely popular folk quartet The Weavers. The young Don McLean was a big admirer of the band as he began to consider a life in which he made music his profession as well as his art.
"I loved Elvis Presley, Little Richard, the Everly Brothers, and Buddy Holly…but you know, I was a teenager and really they were the thing in the late '50s. I went over to the folk thing, and I was playing guitar and singing. I was able to make a little money by teaching and singing little shows. I could give my mother money when my father died; I paid the rent and did all this stuff with music.
"I read that The Weavers all lived in New York City. I decided to call [band member] Fred Hellerman, out of the blue. (This is after my Dad passed away; he would never have let me do this!) I just never forget that day as long as I live. I was 14 or 15 I guess, and I called the operator and asked for a number for Fred Hellerman, and to be put through.
"Wow! I'm talking to him! We talked for ten minutes, and he was very nice. And so that 'phone call ended, and I'm thinking: boy, what's the appropriate amount of time to wait before I call him again?! So, I waited like three weeks, and called him again and asked some questions about his guitar. He was very nice about it, and he got me tickets to go and see their show in the new Avery Fisher Hall. I started to become friends with Fred, then with [other band members] Lee Hays and Erik Darling. And then I got to know Pete Seeger."
The mental image of 15-year-old Don having the cahunas to make that call…a call that would ultimately change the course of what became an extraordinary life…is compelling. And this strength has served Don well in a notoriously robust industry.
Personal attacks and accusations…
But his resilience is not just about business; it's also personal. Thinking about those sensationalist headlines I mentioned earlier, I ask Don how he feels when he sees personal accusations. He simply throws back his head and laughs.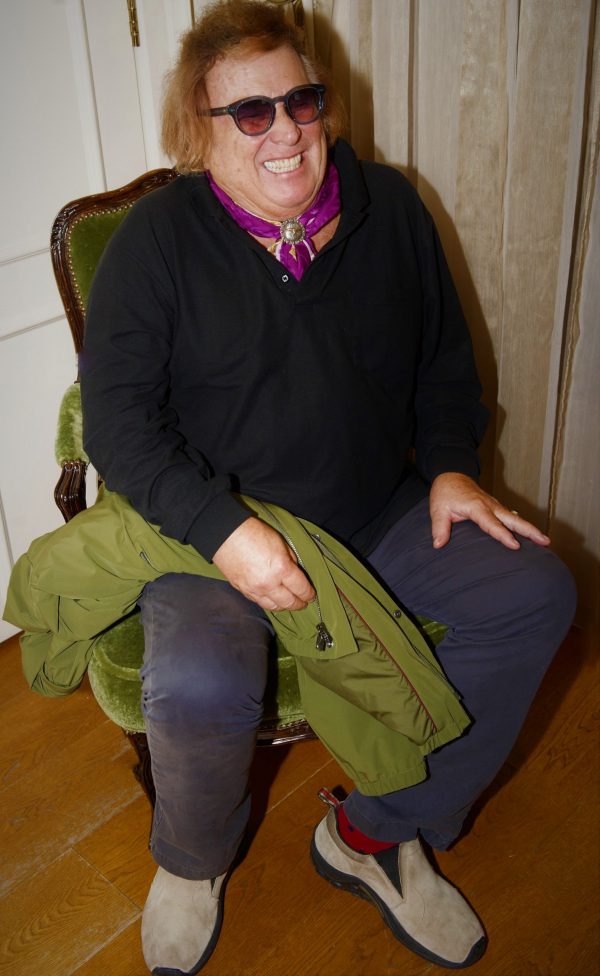 "I don't feel anything anymore. It doesn't really bother me because it's just…my life's an open book, you know, and when you're famous, people attack you. People use your name. People do weird things. Fame does strange things to people. Fame is a destructive thing that makes people envious. It makes them angry.
"I've turned away and moved from different situations in my life. But I never ever tried to hurt anybody, or ruin them, or do anything like that. I couldn't have that on my soul. I wouldn't want that on my conscience. So, I'm not mad at anybody. I forgive everybody. I love everybody.
"And here's what I've done. In the last six years, I have set myself free and gone in a different direction. That has been hampered to some degree by……..trying to hate me and tear me down. And I don't think it's good for them, I don't think it's mentally healthy. I just don't do that. I won't do that.
"I'm going to build and I'm going to create and I'm going to love. I'm a lover and a builder. In the last six years, I have done things for people. I've loved my girlfriend, I've loved her family. I've done so many things. I'm building, building, building, and there are people who have hated and wanted to tear me down. That's their life, and I don't want any part of that. I'm a builder and a lover, that's what I do."
Don becomes even more animated as he talks about his girlfriend. He and Paris Dylan, a model with circa half a million Instagram followers, seem inseparable – she is upstairs in their suite as we speak – and he clearly values the anchor and perspective she gives him. "She has my back, you know. She tells me things…she's just straight up about stuff."
Paparazzi and Paris…
On their last trip to London together in 2018, they were met at the airport by a posse of paparazzi, who also camped out on the steps of their West End hotel (same hotel we are in for this meeting) and followed them around London; obsessed with the age gap between the two and their photos hitting the tabloids. Don took it all in his stride.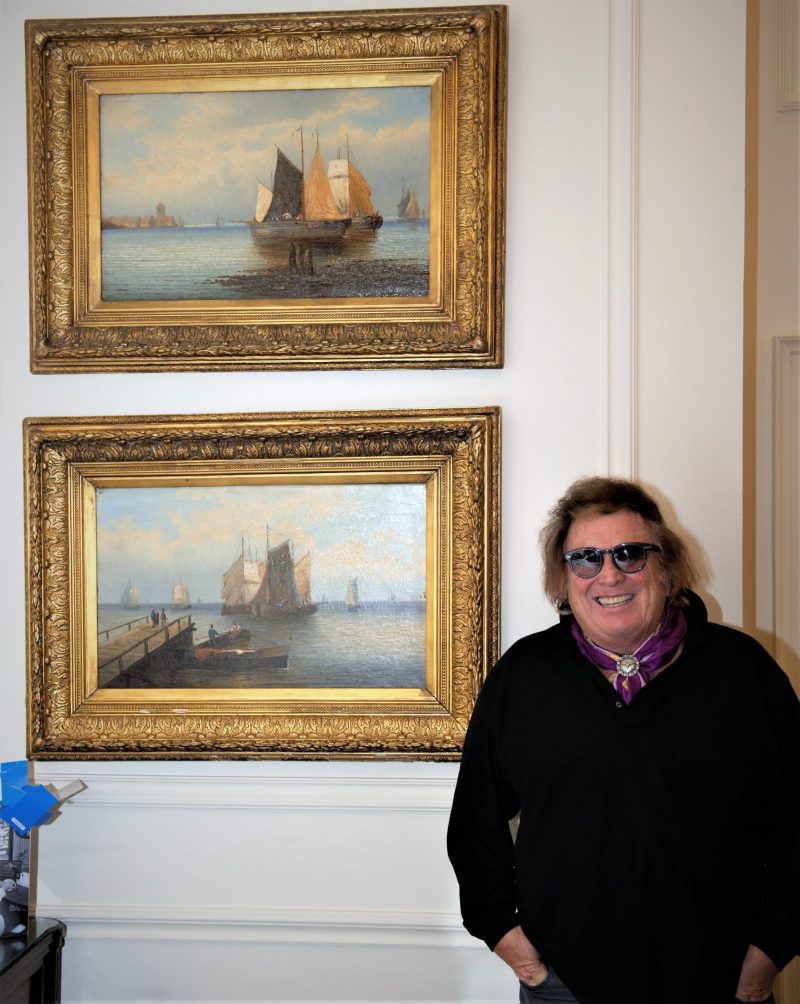 "I'm an old-fashioned man; I have my honour, I have my rules, I have my truth, and my code. And I don't fit in too well. I am a square peg in a round hole. I've always got an opinion that's probably wrong to somebody or going to annoy someone. I don't really get involved in social situations very much – there'll be somebody talking about something, and I want to analyse it and say: that's ridiculous, that's a slogan that means nothing!
"You can't express your ideas today – you can't have a comedian go on a college campus and make fun of things, you can't write songs that are controversial, because everybody is so easily annoyed at everything.
"It puts a mask on people's faces, because you don't know what they really think. They can't tell you what they really think, because if they do they'll be cancelled, right? Today, to say a word you shouldn't is career suicide – and that's wrong. But with her and me, she'll say anything and I'll say anything. And she's funny as hell."
Wedding bells and/or retirement?
This sounds serious. Are we hearing wedding bells here? "Yeah. Quite possible. We're staying together. I'll be very, very lucky…you know, I'm just planning to do a good job this year and next year, and then focus my attention on her and our personal life more…totally. And see where that goes. That's the plan."
Now, I'm not sure if Don McLean just gave us early warning of some kind of retirement, but even if he is starting to think along those lines, there's an awful lot more to come in this next year or two.
He's heading back out onto the road next Autumn (2022) for a UK/European tour to celebrate 50 years of "American Pie", along with a documentary about the making of "American Pie", a new album called "American Boys", a biography, and even a children's book and animation. And fans will be really interested to learn that Don is planning a high-profile catalogue auction next year, with hundreds of pieces of memorabilia up for grabs.
It sounds a gruelling workload, but Don clearly thrives on it – especially after the physical restrictions of the pandemic, which he says, "shut the shit out of everything we were going to do!"
"Usually, I've been on the road for 50 years, and never taken a year off. Even when I was raising my children, I was away 60 to 200 days a year. This pandemic, or damn panic as I call it, meant I was finally able to say: well, I can't go anywhere, so I'm going to see if we can get some of these things done.
"I'm alive, and I like it," he explains, when I ask why he drives himself forward at such a pace, despite his personal wealth – an estimated/reported £200 million fortune – and his place in the songwriters' pantheon. "I don't feel good when I'm not busy. You know, it's like [virtuoso guitarist Andres] Segovia said, when he was asked: why do you do this [punishing schedule well into his 80s]…I have eternity to rest.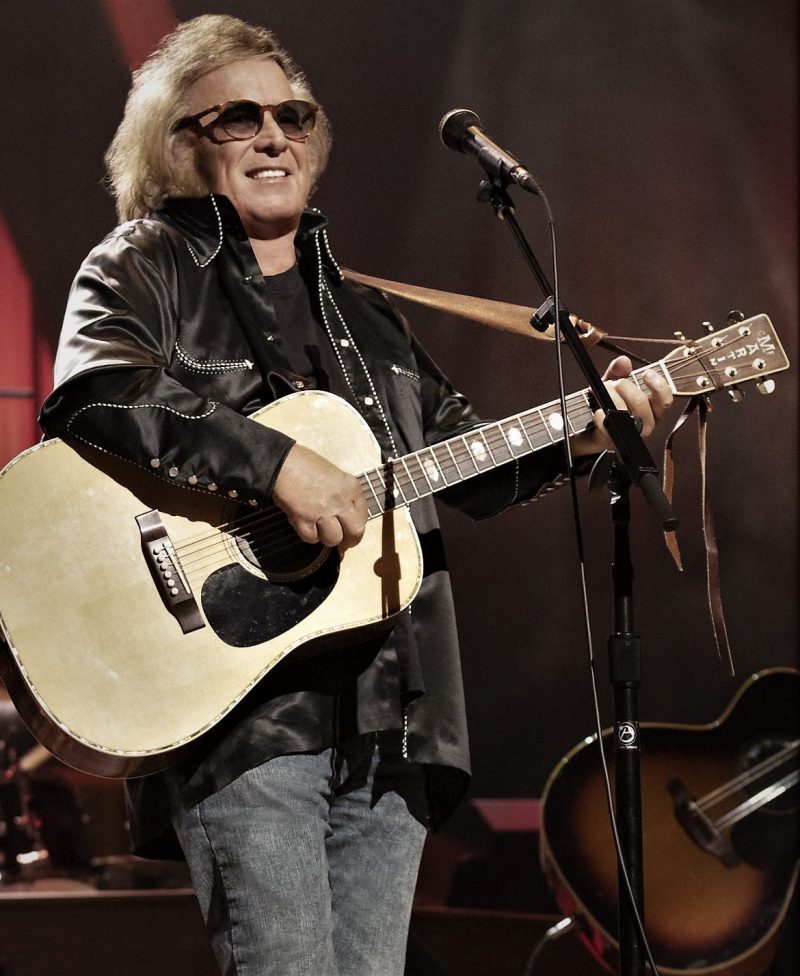 "And lately, it's been like a gift. I can still sing, everything's working, the brain is there, I've got all the songs at my fingertips. It's this gift that I have…I'm not a mathematician (although I actually took calculus and passed it!), I couldn't win a Jeopardy contest or anything, I'm not smart in that way. But I have this unique thing."
Actually, it's clear that Don McLean is, despite his humble protestations, whip smart. His doctorate from his alma mater, Iona College, in 2001 may well be an honorary one, but the business and philosophy degree he passed there in 1968 was hard-earned.
"My [late] father really wanted me to go to college – and I found I enjoyed it, you know. And I looked up and said: well, I did it Dad! I'm glad I did it, I learned so much – philosophy, religion, history, art history, geopolitics, Shakespeare, everything."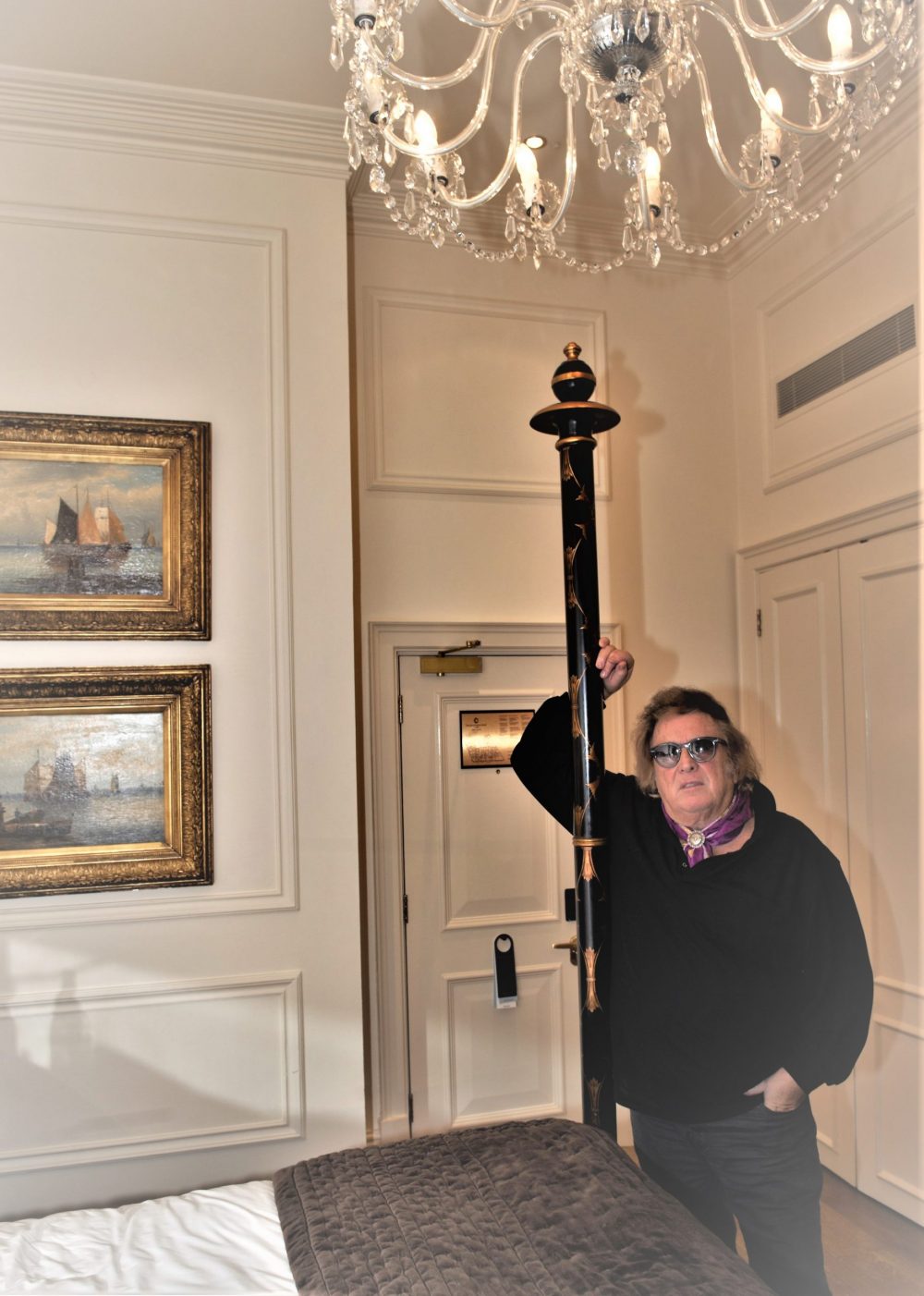 That head for figures has paid dividends for Don on a scale he surely could not possibly have imagined. Being business-savvy even at the very start of his career, Don refused to give away the publishing rights for his songs. And given how many times his songs have been covered by other artists, often becoming major chart-topping hits all over again, and the film and TV soundtracks that feature his work, that early determination changed his life.
Rejections spurred him on…
The downside is his implacability earned him something like 30 rejections on his first album – 1970's "Tapestry". His big breakthrough came a year later with his second album, "American Pie". A lesser man might have given up or given in. Not Don, and he uses a real-life example from his illustrious back catalogue to illustrate his point.
"Take my song 'And I Love You So'. Now, if you have the publishing on that, and then Bobby Vinton does the song, and Elvis Presley does the song, and Perry Como has a million seller with the song – then you're going to make money from every single one of those recordings. But the guy who let you have the publishing ain't gonna make no money!" His canniness doesn't end there….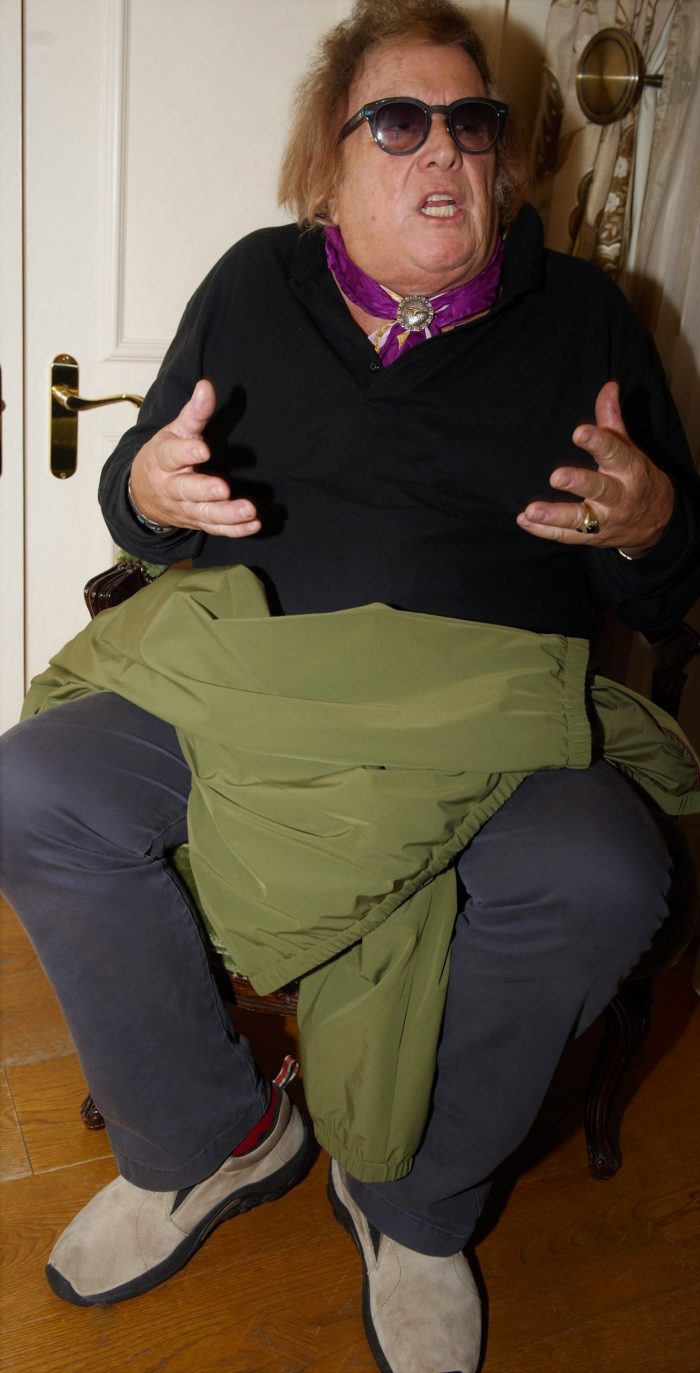 "In the 1980s I was on the warpath. I wanted to get rid of anybody who had any piece of my action at all." Back then he did a deal with various companies to buy them out and got all of his songs back. Today Don is as vibrant as we might imagine he was when building and protecting his business empire. Maybe an energy his fans will feel from him on stage. So what can we expect on the American Pie tour? In truth, it seems we should expect the unexpected.
"You know, I always do a different set every night. I never do the same thing twice, never have in fifty years. I have this wonderful brain, that I can just call these things up and do them. I can do all kinds of different things. I could sit down and play five songs they never heard of, and tell stories, and then go back to the band and do some stuff they know…
"I've got a bunch of new songs, and I'll probably write a few more before the time comes for the tour. Then there are the songs from 'Still Playing Favorites' and 'Botanical Gardens', and the chart records I've had. And the number ones – 'Crying', 'Vincent', 'American Pie'."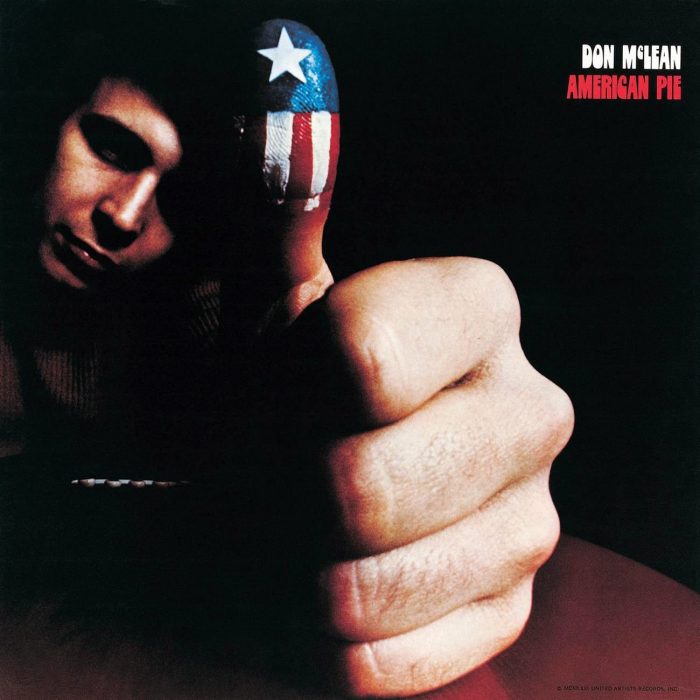 Having turned the conversation to "American Pie", I can't help but wonder if it isn't sometimes a little wearing that this and "Vincent (Starry, Starry Night)", are often the only Don McClean songs people seem to want to talk about?
"It doesn't really bother me. I mean, I've accepted it because the songs are exalted and they're in another place. And I'm thankful for that. So again – I'm loving and creating and not resenting. I have so much, and I'm so thankful."
The word "exalted' is really striking, and I ponder this. There's no denying the impact and longevity of the song, and pretty well everyone can sing at least parts of the eight-minute opus….but "exalted"? Then I remember that one of Don's four handwritten "American Pie" lyric manuscripts sold at auction for just over $1.2 million six years ago. Yep, okay, it's really that big a deal. And the showbiz world has recognised Don's talent and contribution in many other different ways too…
"I have a star on the Hollywood Walk of Fame. You know, a guy like me doesn't get something like that…that's for major showbusiness things, and it's so great! I mean, I'm there with all the Western stars that I like, all the great movie stars that I admired, all the great producers and directors. Such a thrill, it really is.
I got chills…
"My song 'American Pie' is the fifth greatest song of the 20th century [according to the Recording Industry Association of America and the National Endowment for the Arts]. Either you believe it or you don't, but that was the big daddy of all the lists. And I'm so proud of that, because it's right up there with all my favourite songs – 'White Christmas', 'Respect', 'This Land Is Your Land', and 'Somewhere Over The Rainbow'. I'm getting chills, I can't believe it.
"And I have a 60-foot mural on the side of a building in New Rochelle in New York, where I'm from. There are things that have happened to me, you know… it's one for the movies, it honestly is.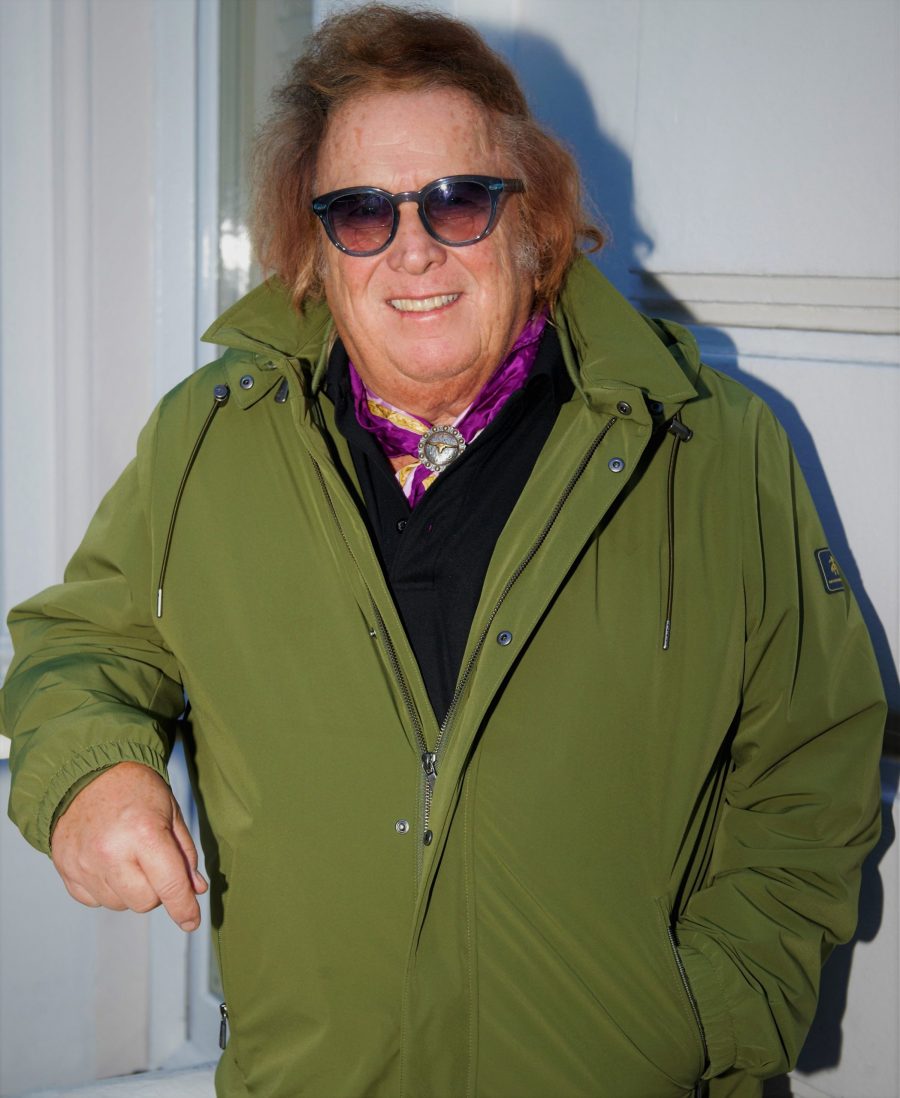 "I've been lucky, and everything I've done has been on instinct. I have a weird thing, where I kind of know what I have to do, when I have to do it, where I'm supposed to be. I just knew. I look back and I think…I've always thought that God looked after me. I've always had someone that looks after me.
"I realise there are going to challenges ahead, but I'm prepared for those as best I can be. I have my health, I have my energy level, and I can sing well. And so, what I'm trying to do is just love and create. I'm a lover and a builder."
Don McLean 50th Anniversary of American Pie Tour, kicks off 18 dates in Cardiff on 11th September 2022, closes in Dublin on 7th October and then goes to Europe for another 17 shows through October and November 2022. Tickets available via https://donmclean.com
---
By Lucy Boulter
Exclusive photos (apart from car shot and live shot) copyright: Music Republic Magazine (All rights reserved)