The wonderful Beth Nielsen Chapman drops her latest single, the charming piano ballad "With Time", which has all the hallmarks of class and quality one would expect from this respected celebrated US singer and songwriter.
"With Time" sounds like a shoo-in for a movie soundtrack, and we (Music Republic Magazine) think the graceful track has vibes of the great Randy Newman in its make-up. That is a good thing!
Released 15th July 2022, in contrast to the upbeat previous single, "Hey Girl (We Can deal With It)", this track is a melancholic ballad about the passing of time. The live performance video sees a reflective Beth playing her piano along with photos of her past.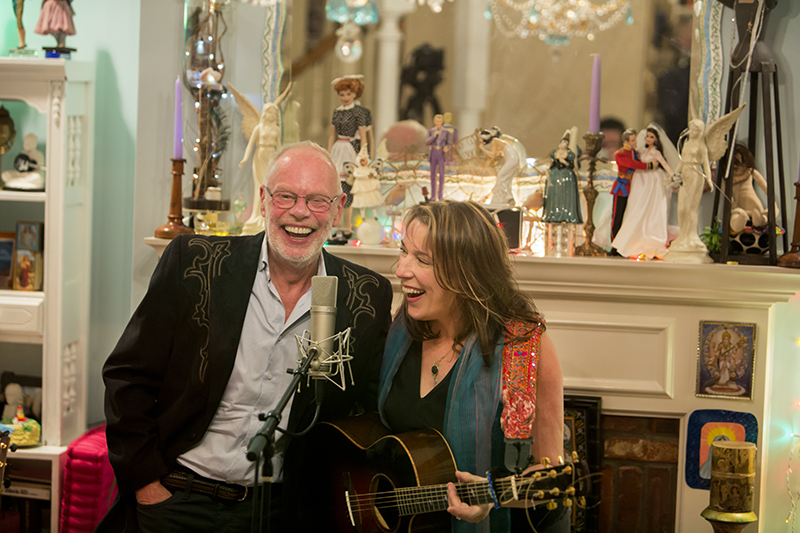 Both tracks are lifted from Grammy-nominated, Songwriter's Hall of Fame inductee Beth Nielsen Chapman's imminent new album, "CrazyTown", out 23rd September 2022 via Cooking Vinyl.
The new single and title track was written with best friend Annie Roboff (who also co-wrote Beth's hit songs "This Kiss" and "Happy Girl"), a beautiful lament on the passing of time written over a number of years.
"We worked 'Time ' over such a long period and from the moment we started to write it we knew it was an incredibly special song," says Beth. "The lyric was one of the more difficult lyrics I have ever tried to decode.

"I was really stumped at certain times and I would put it down for half of a year and then pick it back up and try to get one more syllable or one more phrase. When it was finally finished it was so clear what is had always been wanting to say about wonder and time and love, the magic of life and the breath of our journey through it."
Produced by the celebrated five-time Grammy-winner Ray Kennedy (who has worked with everyone from Lucinda Williams, Steve Earle, and Shania Twain, to John Mellencamp and Taylor Swift).
The new album combines elements of classic rock, blues and pop across a deeply personal collection, exploring themes of navigating the ups and downs of life and love, but, as with all Beth's albums – still with plenty of light at the end of the tunnel.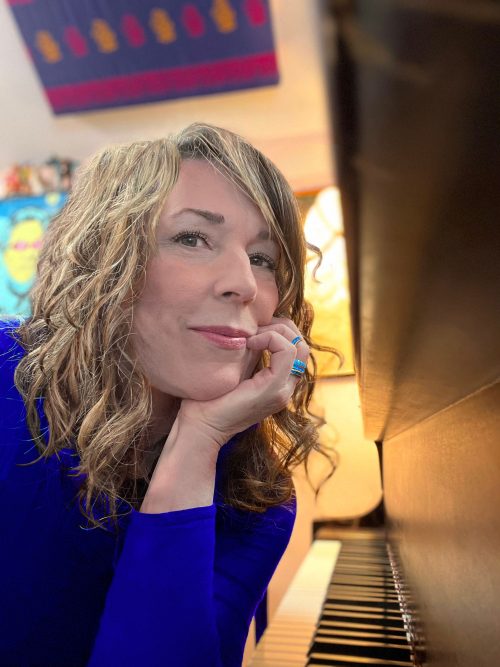 "It's about navigating chaos" says Beth. "How, even despite everything being crazy, on some level one can trust that things are in divine order and that we will be OK. There's a lot of groove and joy and fun on this album, along with a couple of deep dive ballads."
Beth Nielsen Chapman is an artist with many accolades to her name: mega-hit 'This Kiss', sung by Faith Hill, was ASCAP's 1999 Song of The Year, garnered a Grammy nomination and Nashville NAMMY's 1999 Songwriter of the Year.
Beth also received a special award by The Alabama Music Hall of Fame and was the recipient of The Distinguished Artist Award from the Alabama State Council on the Arts in 2009 and in October of 2016.
Beth was inducted into the Songwriter's Hall of Fame, one she considers to be the highest honour she's ever received.  In 2019 Beth was invited to become an Ambassador for the Buddy Holly Educational Foundation.