---

(5 / 5)
They are back with a big bang. Placebo. New album "Never Let Me Go" out in a few days time is simply put: a fuzzed-up, grunged-up, broody, moody, infectious little gem. Gets better the more plays you give it….
Their first new album for almost a decade. Nine years since 2013's album, "Loud Like Love", which preceded a "Best Of" compilation, "A Place For Us To Dream" three years later.
A favourite band of Bowie even before their 1996 debut release – his sometime collaborators and tour mates. Placebo have endured more than 25 years as a band and flogged more than 13 million albums thus far. Methinks this new one will add considerably to the coffers….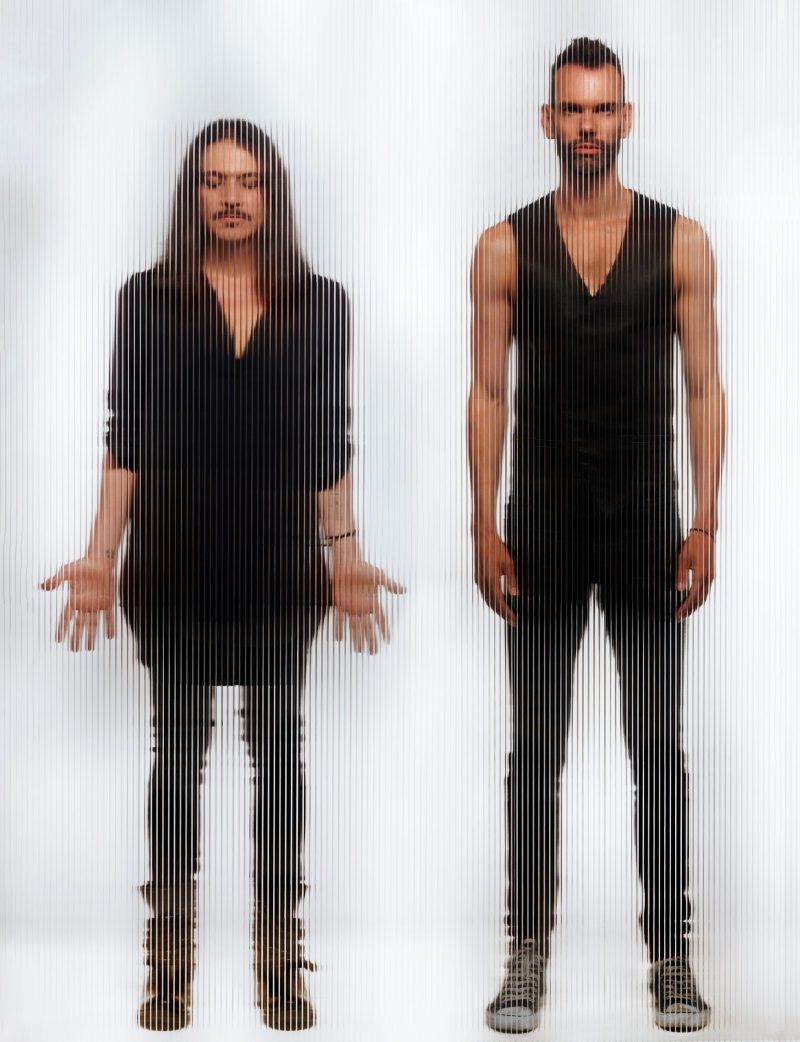 13 tracks and most of the material is as strong as almost anything they have put out on their previous seven albums. This one is extra interesting, as regards it being their first as a duo. Brian Molko (lead vocals and guitars) and Stefan Olsdal (bass) are now Placebo.
As great masters in cataloguing the human condition, Placebo's unique way of examining both its flaws and beauty finds fertile ground.
Crawling out of the pandemic into a landscape of intolerance, division, tech-saturation and imminent eco-catastrophe, theirs is a voice that has rarely felt more significant to contemporary discourse, and more appropriate to sing these stories to the world.
In their 28th year, they sound relevant, fresh and bloody good. Brian's voice and the audible fire in his belly for a re-birth are well on-point.
The material and the production values, excellent.  Got to admit, never expected anything as decent as this, after so long since their 90s hey day. One would maybe expect some sort of missing ingredient as a duo, but not so. Not at all….
From the off, opener "Forever Chemicals" is that trademark Placebo sound and a really solid start to this Baker's dozen set. "Beautiful James" is lovely – pretty synth' lines catch the ear and Brian's vocal is faultless.
Things get a wee bit heavier with "Hugz," before "Happy Birthday In The Sky" slows the pace on a gentler, more restrained cut. Like it. A lot. The guitars sound awesome.
A stand-out commercial cut is "The Prodigal." Majestic, classical/orchestral pomp that veers into electro-pop territory, nodding towards the likes of Depeche Mode, Tears For Fears and The Pet Shop Boys.
"Surrounded By Spies" has a slinky groove, and is a dig at the 24/7 CCTV culture on our streets and almost everywhere we go today.
"Try Better Next Time" – my favourite of the album – has to be a shoo-in for a single to hit the radio airwaves. Hooky chorus: "Wake up, wake up, try better next time…..cry better next time…". Will surely become a fan favourite on their UK and European tour (October/Nov & Dec 2022) and earlier festival dates.
The lyrical content even shoves in the quirky, "somewhere far away, where fish can nibble at our feet". This track harks back to classic Placebo. Also reminiscent of earlier Placebo material is the smile-inducing titled "Sad White Reggae", which for me is a wee bit samey to other tracks.
"Twin Demons" is a neat job with the blend of programmed/electro and organic instruments. Same approach on "Chemtrails", which has that ethereal, brooding, indie rock/grunge vibe and again blends synths and electro with a forceful rock band sound.
Some of this material did put me in mind of Nirvana – a good thing, "This Is What You Wanted" is one of them. A rippling piano intro and then….it does go on a tad too long before there's anything happening above the monotone long-winded intro.
Penultimate offering, "Went Missing" is five minutes and five seconds of spoken word and instrumental, which didn't do it for me. Closing track, "Fix Yourself" is on the sombre side. I'd have dropped the last three tracks of this set, and stuck at 10 very strong tracks.
When this band blasted onto the scene in 1996 with their first hit, "Nancy Boy", they were the band your dad would slag off as weirdos when they came on the TV screen, and maybe your mum or sister would appreciate Brian's black nail varnish. Today, that outlandish look and swagger would not even get a second glance on Biggleswade high street (other high streets are available!)
On paper, this band should sound of its day and be thought of as outdated and irrelevant today. Fit for the odd retro' festival and package tours with other vintage acts of the same ilk. But, in reality…………..
They are now grown-ups with decorum and families, and the eyebrow-raising look and the high jinx are a thing of the past. Their 2022 sound is what the focus is on, and Placebo's second coming is, by the sound of it, just what the doctor ordered.
There may well be subtle nods to Bowie, to Nirvana and to the likes of Gary Numan across this collection, but they have maintained that irrepressible Placebo sound and may well have a lot more to say and to give. Never let 'em go, indeed….
STOP PRESS: "Never Let Me Go" went straight into the UK album chart at # 3 on 1st April 2022.  
By Steve Best
---

(1 / 5) 'Dull Zone'

(2 / 5) 'OK Zone'

(3 / 5) 'Decent Zone'

(4 / 5) 'Super Zone'

(5 / 5) 'Awesome Zone'