---

(5 / 5)
Jack Francis. New name to me. Glad to make his acquaintance though via this gorgeous self-titled debut album, which showcases not only a sweet, mesmerising voice, but also supreme song writing chops writ large.
Gentle, soothing, folk-centric, singer-songwriter/Americana. Genres and labels matter not here, though. When I heard the first few tracks of the nine offered up here, and before I read any of the press blurb, I was then surprised to learn this cool cat is one of ours. A Brit'. From Southampton.
His honeyed, soulful, laid-back vocals sometimes press on to a flash of more throaty grit. The first five tracks are calming and restrained, aching and melancholic, until the more rambunctious full band ensemble production of the rousing ear-worm that is "Helena". Interesting backstory to this one…
The song "Helena" popped into Jack's head while he slept. "It was written after a dream I had where Bruce Springsteen was outside my house singing and playing guitar, sitting in the bed of a 1950's Ford pick-up truck.
"He was playing this song. I woke up at 6am and wrote the whole thing down in about five minutes. It was all in the dream – the lyrics, melody, chords, everything. I had to frantically search the internet after, to make sure it wasn't a song that already existed!" It didn't. Jack wrote it, like the rest of this set.
These heartfelt songs are rooted in the finest musical traditions of the U.S., while staying true to his own heritage. Born in the UK to Irish parents, like his inspirations and musical touchstones, Jack Francis has benefited from steeping himself in the creative worlds on either side of the Atlantic.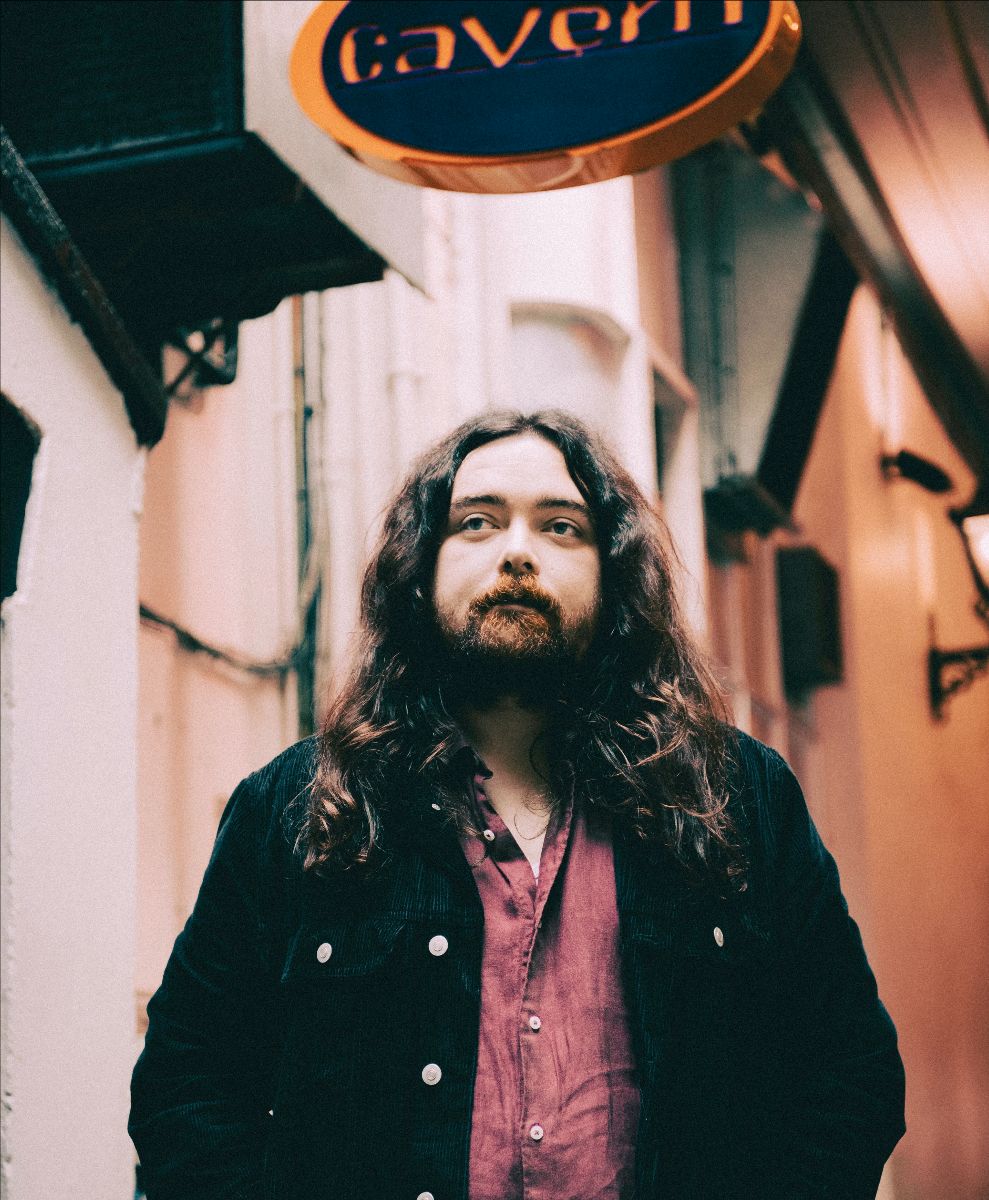 Jack is one of the exciting new breed of UK Americana acts that includes rising stars such as Jade Bird, Ferris and Sylvester (with whom he is touring in November 2022) and Yola. It was a trip to New York, but then taking a leap of faith into the frenetic world of the Nashville industry, that dusted him down after previous disappointments. America relit the fire in Jack's belly.
Returning to the UK with a growing collection of contemporary songs, tempered with a classic edge, Jack became a regular draw at Camden's Spiritual Bar, finding a new tribe of collaborators and kindred souls. With songs like "A Little Love" (hear it below) that attracted radio airplay by the likes of  Tom Robinson, Ricky Ross and the late Janice Long, Mr Francis is bringing back the classic sounds of Hammond organ, acoustic and slide guitar – even the fiddle.
"The Wheel" is a standout for me, here. How to describe this one? Nah, you gotta hear it; as you need to with the entire nine tracks. His craftmanship as a writer of songs and arranger of said songs is in its element on the penultimate cut of the collection, "The Wheel".
His passionate and emotionally-connected vocal, glorious slide guitar part and the lovely understated string arrangement all go together to make this track a bloody belter. Hear it, below:
Jack manages to include the lyric (almost-certainly-never-before-used-in-a song!): "Blow it out your ar**hole, holding on to control, you can find a new road (may be road or role), killing someone else's time…"…in the album's infectious second track, "Silver Lining".
The "Jack Francis" album evolved over lockdown and was created with the help of his Spiritual Bar comrades Ferris and Sylvester in their house in Wiltshire, where the duo have amassed an impressive cache of recording equipment and instruments. At a time when both acts would ordinarily have been out on the road, the restrictions meant that they were able to work for long stretches with no distractions and get to the musical and emotional core of the songs Jack had written.
Much of the instrumentation was performed by both Jack and Archie Sylvester, alongside Ross Gordon on drums and the help of a bunch of friends.
I'll go as far as stating that this Jack Francis album will firmly establish this geezer as a go-to writer by many artists in the future, and some of his material will get covered by others. Let's go even further….this album will become a much respected part of Jack's musical arsenal and would make a great compass for other solo artists to use as a barometer of quality when making their next album.
Last word to Jack: "It's all about the songs. I just want to write the best songs I can possibly write." I think he just did that! In the malaise of mediocrity on the conveyor belt of pop and other genres being churned out daily, this is a breath of fresh air. Based on the strength of this long player, Jack Francis is surely destined for much success.
Jack's PR man Chris sent me the album via a digital link at first, and then the CD, and his first email said: "He is a new name, but this is a sensational album". I concur with both statements. Jack Francis is a real find. Will be on our end of year "Best Of" round-up lists for sure – and many other media outlet's lists too, I suspect.
By Steve Best
---

(1 / 5) 'Dull Zone'

(2 / 5) 'OK Zone'

(3 / 5) 'Decent Zone'

(4 / 5) 'Super Zone'

(5 / 5) 'Awesome Zone'