Soulful singing star Paul Young is heading back out onto the road very soon, with a few of his '80s pop alumni. His bags have been packed for quite some time!
One of his tours for 2022 is the nostalgia-packed two-hander with chart-topping pals Go West, which was just about to hit the road when the pandemic struck its body blow to the live music industry.
In fact, I spoke to Paul about that very tour almost exactly two years ago – and back then there was simply no sight of what was to come. Paul was looking forward to getting back on the road with his friends Peter Cox and Richard Drummie (Go West), and 2020 was full of possibility.
"We know we can go long distances in a van and not wind each other up! They're nice people, easy-going guys," Paul said back then, in a wide-ranging interview you can access at the end of this feature….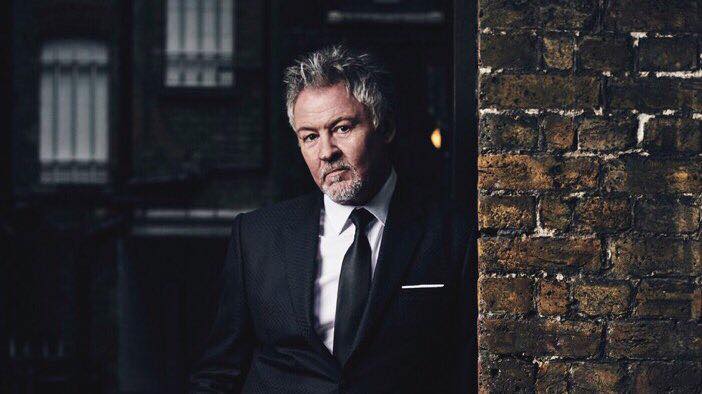 But fast-forward two years, and the multiple-award-winning star of standards such as "Come Back And Stay", "Love Of The Common People", and "Wherever I Lay My Hat (That's My Home)" is as warm and charming as ever – and making up for lost stage time.
In addition to his double-headline 11-date tour with Go West in May, Paul has a second '80s retrospective in his 2022 schedule – 21 shows of the Essential '80s Tour in September and October, alongside T'Pau and Scottish duo Hue and Cry.
Tickets for both tours, here:
---
Paul Young's Track Record:
1. First song you recall hearing as a child?
"Magic Moments" by Perry Como. It's also the song I sang in my first public performance – on the top of a double-decker bus when I was about four years old!
2. First single you owned?
"Be Mine" by Lance Fortune. I was at a jumble sale, and there was a little rack of singles for a penny each – so I bought one! The thing is, I was only about 10 years old and I didn't have a record player; the only thing I could play it on was my Dad's 78rpm gramophone, and the needle was so heavy it tore the living daylights out of that record.
3. First LP/album you owned?
It would have been "You've Got A Friend" by James Taylor, or "All Right Now" by Free. I can't remember which of those came out first. (Free: 1970/James Taylor: 1971)
4. First CD you owned?
This might not be the first one I bought…but the first one I remember being most impressed by was "Let's Dance" by David Bowie. I'd just bought a big stereo system, and that was when I heard the digital format in all its glory. It sounded so incredible – it blew my head away, you know.
5. Last music you bought, and in what format?
"An Evening With Silk Sonic" – Bruno Mars and Anderson .Paak, which I bought through Spotify. I do stream music a lot more these days. That said, I've just moved house and I'm planning to have a vinyl lounge – just records, a turntable and nice set of speakers.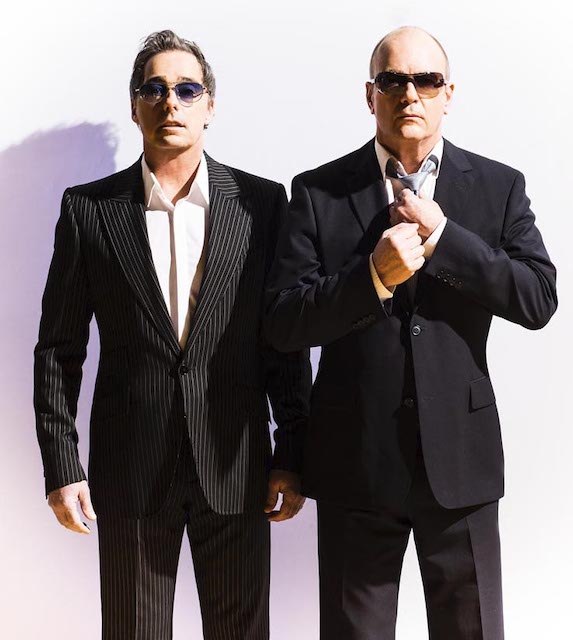 6. Which album would you be happy to receive as a gift?
If someone could find me "I Gotcha" by Joe Tex, I'd love that. I had it on vinyl as a kid. It dropped into obscurity, and although everyone loved the single when Quentin Tarantino included it on the "Reservoir Dogs" soundtrack, you can't get the album in its entirety.
7. Favourite album?
"Bop Till You Drop" by Ry Cooder. He's one of the best slide players and had great guests on it, like Chaka Khan and Bobby King – and there's probably not anything else that I've enjoyed as much from start to finish.
8. Best record ever made (can be single/album/EP)?
I've got a little pocket full of what I call perfect pop singles. And I'll choose "Valerie" by Amy Winehouse.
9. Guilty secret (or anything unusual or perhaps unexpected) in your music collection?
Oh yeah, there's so many I have to pick my way through them! I think people are more surprised that I sold up half my record collection recently. Obviously I kept some rare stuff, like Joe Tex, that doesn't even pop up on Spotify. And also I couldn't bring myself to sell the first album by Black Sabbath.
10. What does music mean to you and how does it make you feel?
It means so many things; it's everything, really. I listen to modern music because I'm looking for something that's inspirational and different. But I'm a musician, so I don't listen to music in the same way the public does. I want something I'm going to listen to and go: oh wow, how did they play that, or what made them think of that?
11. Which song or album is a guaranteed mood booster?
"Happy" by Pharrell Williams. It does what it says on the tin – it really makes me happy!
12. Which song or album would be the soundtrack to a film about your life?
The soundtrack from "Pulp Fiction", because it's so eclectic – everything from surf rock to Dusty Springfield. It's got variation and it's retro.
13. Your favourite driving track, or music to exercise to?
"Rebel Yell" by Billy Idol. I put that on, turn it up, and my foot goes straight to the accelerator. The other one would be "Gimme All Your Lovin'" – I've just sold my Harley, and I'm hankering to get an old pick-up truck again – that would be a great way to play ZZ Top!
14. Best song or album for a romantic moment?
I don't think there's a perfect love song, but THE love album is still "Let's Get It On" by Marvin Gaye. I've got a collector's edition of it, and it's fantastic.
15. Which song was played for the "First Dance" at your wedding (if you are married) or which song would you choose if you did get married?
Stacey and I didn't have a first dance; our wedding was a very understated affair. But if I did that, I'd want something uplifting and positive about the road ahead.
16. Your choice of song to sing at karaoke?
Generally Frank Sinatra and, as I like to see people appreciate the pun, I normally do "You Make Me Feel So Young". I was lucky enough that the late Buddy Greco, a brilliant piano player and one of the outsiders of the Rat Pack, was a family friend…so I've sung that song with him playing it on the piano, which was a real killer!
17. Which song takes you back to your childhood – and to which specific memory?
"Right Said Fred" by Bernard Cribbins. I love a Cockney song! Actually, I made a tape up for my daughter when she was small, and that one's my favourite. (I called it Levi's Tape, and even when I had two more children I would still take that cassette on holidays and play it in the car.)
18. Favourite band?
Free. I was just in awe of them when I was a teenager, and that's the time that sticks with you the most. What you loved then, you loved with a passion…and I still do!
19. Favourite singer?
Paul Rodgers.
20. Which song would you like played at your funeral?
I've actually suggested this song to a couple of other people for funerals they were organising – "I'm On My Way To A Better Place" by Chairmen of the Board. It's a brilliant song…though I don't know if I really want to be pulling at people's heartstrings like that!
---
---
WORDS: Lucy Boulter