Toyah's 25-date "Posh Pop" tour kicks off this weekend (15th January 2022) and as she packed her suitcase, Toyah told Lucy Boulter about her battle to stay relevant and desire to be part of the downloaded/streamed generation…
Whether you're an '80s child, a punk, a fashionista, a feminist, or simply a good old-fashioned music fan – chances are that over the last forty-odd years, Toyah Willcox has inspired you, spoken to you, spoken for you, or stood up for you.
Because whichever way you measure it, Toyah is a four-decade pop veteran; she's done the time, she's made the records, and she's toured the shows. With some 20 albums and a catalogue of Top 40 hits (including the '80s anthems "It's A Mystery" and "I Want To Be Free"), she is a bona fide member of pop royalty. She's also an actress, presenter and author.
Toyah secured her place in the UK's acting pantheon in the 1970s, starring in at least 40 plays and 10 feature films – perhaps most notably in Derek Jarman's cult punk movie "Jubilee" (1978) and the iconic mods'n'rockers film "Quadrophenia" (1979), while at the same time demonstrating her diverse talent by playing Miranda in Shakespeare's "The Tempest".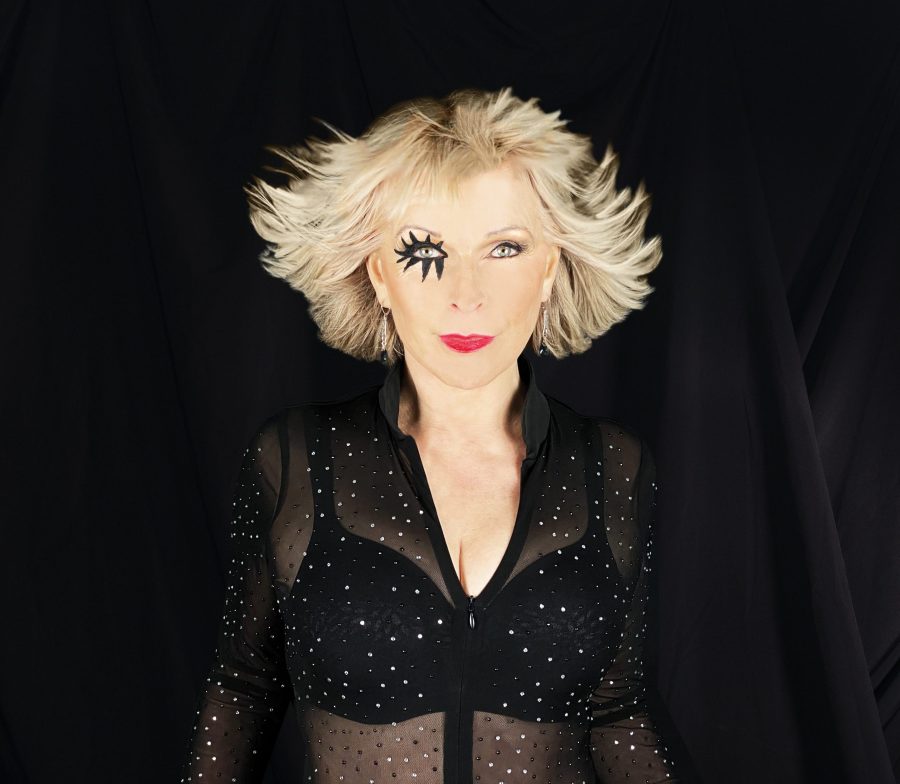 Since then, Toyah's acting credits have seen her billed alongside the likes of Katherine Hepburn, Sir Laurence Olivier, Greta Scaachi and Harvey Keitel…and even seen her enter the world of children's TV presenting.
She's been there, done that, and legions of fans are wearing her face on the tee-shirt…
The gravitas this senior position affords her is something she clearly takes very seriously. As an advocate for young artists, Toyah speaks out about the obstacles in the modern music industry, and she holds creative space for others who haven't yet earned the authority they need to hold it for themselves.
This was evident in some of her choices for our recent "Track Record" Q & A feature with Toyah: Find that here: https://musicrepublicmagazine.com/2021/12/toyah-wilcox-track-record/ – with recurring themes of self-management, perseverance and overcoming difficulties.
Naturally, given her veteran role, much of Toyah's focus on breaking down barriers is within the music industry. As a self-managing artist, she has particular insight of the way it works today, and her retrospective view shows how it shaped her own enduring career.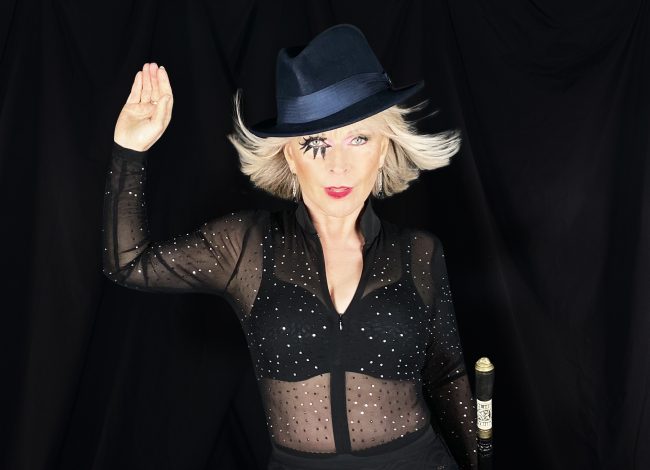 Toyah sounds concerned about the homogeny of modern music, perhaps unsurprisingly for someone who helped to show a whole generation they could be independent and unique.
"There are two major record labels in the world now, and they are just scooping up artists like scooping up plastics from a plastic sea," she tells me. "We're being moulded into what they want us to be…and I'm just not willing to go there, as a writer or as a performer.
"I think the more independent bands we have, and the more independent labels we have, then we have a healthier creativity. It's why I like bands like Bring Me The Horizon, who are completely rewriting how the industry works. They don't release albums, they release a track every month, and they make their own videos and do their own tours – incredibly productive and I just absolutely think they're ground-breaking.
"FKA twigs is another one. She's my favourite singer, and she makes her own videos, she records and produces her own songs. Her dedication, for me, is a beacon when I feel I need to remember who and what I want to be."
It would be easy to assume that this creative malaise is an issue for contemporary artists, but Toyah explains that modern trends are having a huge impact on her professional standing even though she is so well-established and well respected. "The industry has never been in such a flux as it is now. And it is an exciting time…but I feel as a woman of my age, I'm going to have to shout louder.
"My last studio album, 'Posh Pop', was the number one seller at the end of August 2021; that weekend, I sold more solid product than any other artist. I was above Queen, above Metallica, above Justin Timberlake. But in the main charts it was number two, because I don't have 10,000,000 10-year-olds streaming my material. I don't have a downloading, streaming audience.
I need that, politically, in my career…for me to be a viable, noticed and seen artist.
"So, when I play live now, I don't sell merchandise. The audience will say: we want to buy the album! And I say – please download it! I need that, politically, in my career…for me to be a viable, noticed and seen artist.
"I'm one of the heritage artists, who are solely known for selling CDs and vinyl. But the industry, on the larger scale, is only noticing downloads and streaming. We're trying to close that gap because it's a very unfair bias at the moment. It doesn't mean we're lesser artists! This is about joining the new world, and being seen.
"I feel I am saying: look at me! Look at my history, look at what I've achieved, while you're so busy looking at the future.
"Every gig I play sells, but if I'm not being downloaded or streamed (which is, for me, quite a fictitious way of being a performer), I don't exist. So, I'm asking my audience to, like me, join the new generation. I say to people – please, go home and if you love the music we've played, stream it and download it. It will absolutely change my life as a musician."
First to go digital…
There's a certain poetry in this shift to new technology, not least as Toyah was at the forefront of the last big shift – from vinyl to CD, forty years ago.
"I was one of the very first artists to release a CD – "The Changeling". I was the first artist to record on digital, and we were told we were doing something pioneering, working on the only digital machines in the UK."
And Toyah is certainly grasping the opportunities created by new technology, engaging (and growing) her audience online with great aplomb. In fact, it's almost a certainty that she will have won the hearts of a new generation, thanks to the viral success of her YouTube broadcasts throughout the pandemic.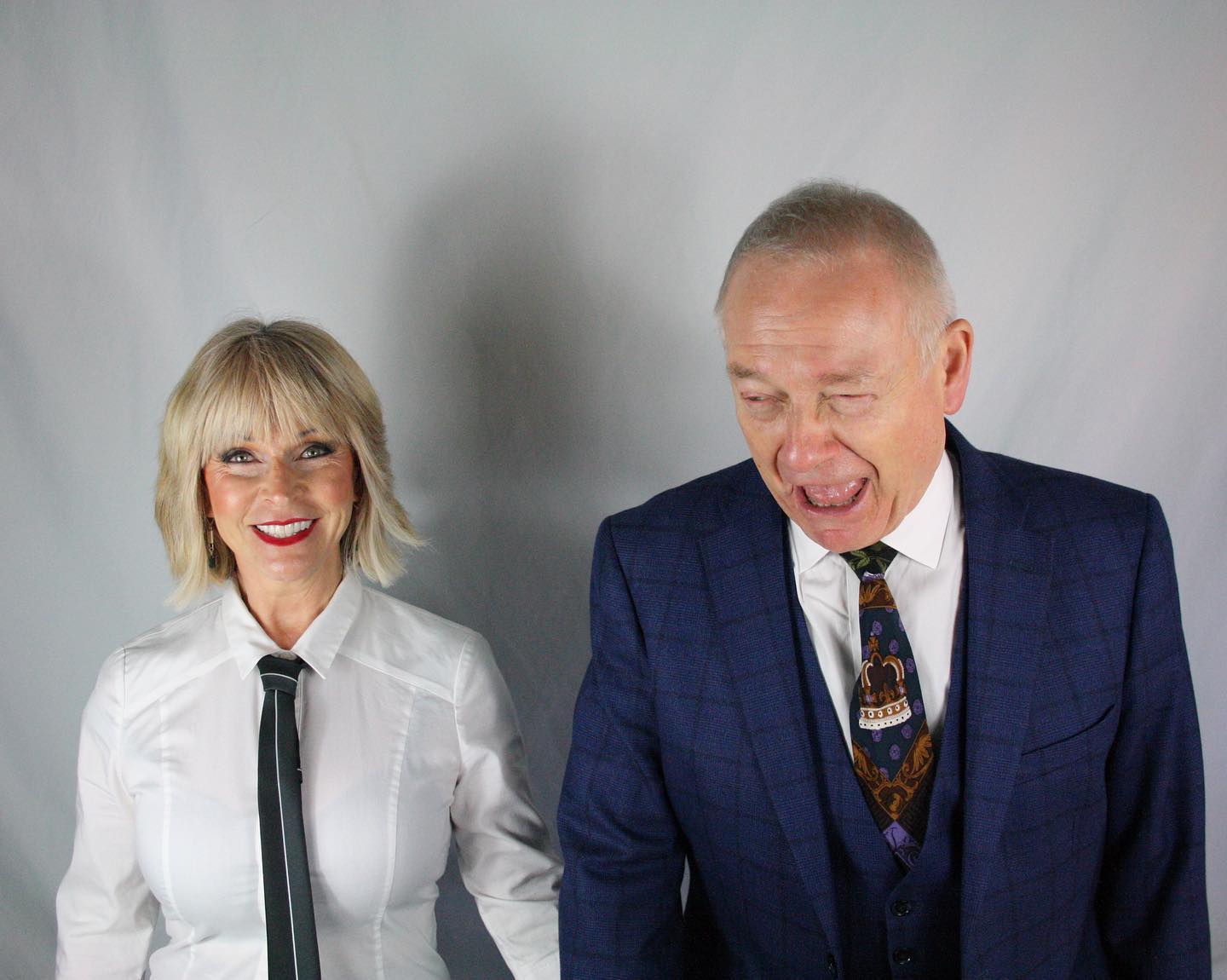 Toyah (63) and her husband of 35 years, Robert Fripp – founder of prog' rockers King Crimson and a legendary guitarist sought out by luminaries such as David Bowie, Blondie and Peter Gabriel – have been watched by millions tuning in for their regular "Agony Aunts" show and the rather glorious "Toyah and Robert's Sunday Lunch" music segment from their Cotswolds' kitchen (which returns this coming weekend: 16th Jan 2022).
This music power couple show that while they clearly take their work very seriously, they don't take themselves too seriously at all – in their compelling mix of professionalism, warmth and zany humour.
One of the joys of Toyah's online odyssey this last year or so has been the lift it has given to millions through the isolation and uncertainty of the pandemic, particularly the periods of lockdown. We've all needed more resilience than ever before, and that speaks to the core of determination running through her.
I've had to fight for my identity every day…
A glance at Birmingham-born Toyah's "Track Record" choices, you'll see a clear theme of never giving up, whether that's in a broken man such as Simon and Garfunkel's "The Boxer", or even a legend on the cusp between disappointment and stardom, like David Bowie.
"You just have to never give up. I think as a woman, and a physically unexceptional woman, I've had to fight for my identity every day. I've had to put my talent before my physicality and say: look at the talent! Everything I do every day is like learning to walk again. It's never been a free-flowing stream.
"I do think the younger generation are a breath of fresh air for us – they're the least sexist and ageist generation I've ever come across, and once we have an openness and an acceptance of every individual, women will be in a safer working environment, and they'll be safer in the world."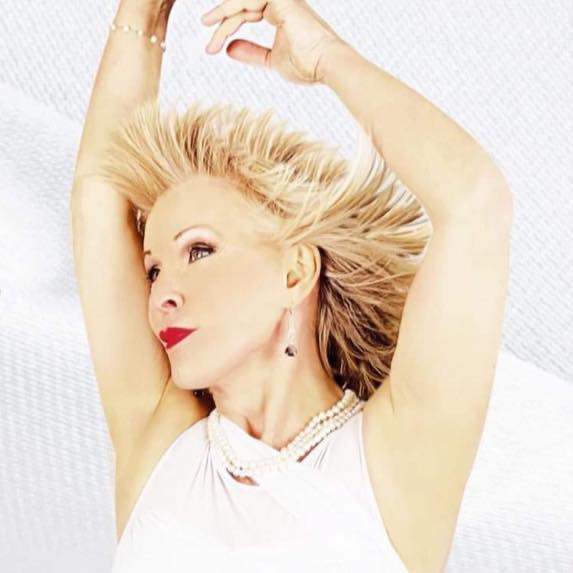 This inner battle surprises me, to be honest; as a woman ten years younger than Toyah, my impression of her was as one of the trailblazers clearing the path for me. Her character looked to be all about creativity and rebellion – this outspoken and flamboyant, sometimes even aggressive, woman with her electric hair and her defiant stare.
Here was an unapologetic punk, taking her place centre-stage midst the disco and the mods and the new romantics, and bravely stepping into hostile situations to claim her place in her industry – like driving through 1970s' East Berlin to perform on the other side of the dividing Wall.
But, like Simon and Garfunkel's eponymous boxer, Toyah is passionate about what she describes as "this need to stand up for who and what you are". And it's clear that being a woman has contributed to this need and shaped her career in its totality.
I've always felt unsafe…
"You know, the only question I was ever asked in my 30s, was when am I going to have children? I was never asked about my art.
"I've always been profoundly uncomfortable being treated as a woman, as a sexual being. Where I came from, female sexuality has been exploited, historically, and I was brought up in an environment where I was made a victim because of my sexuality. I've always felt unsafe, and it made me very, very dedicated to never making that available on any level.
"I think if I could go back, knowing my career path and trajectory, I would have self-exploited my female sexual power – like a moon power, a self-power, something that would have empowered me. But I didn't; it was always something that was going to be exploited if I didn't keep it under lock and key.
"I think I would have been a superstar if I was able to feel in control of that part of my physical being."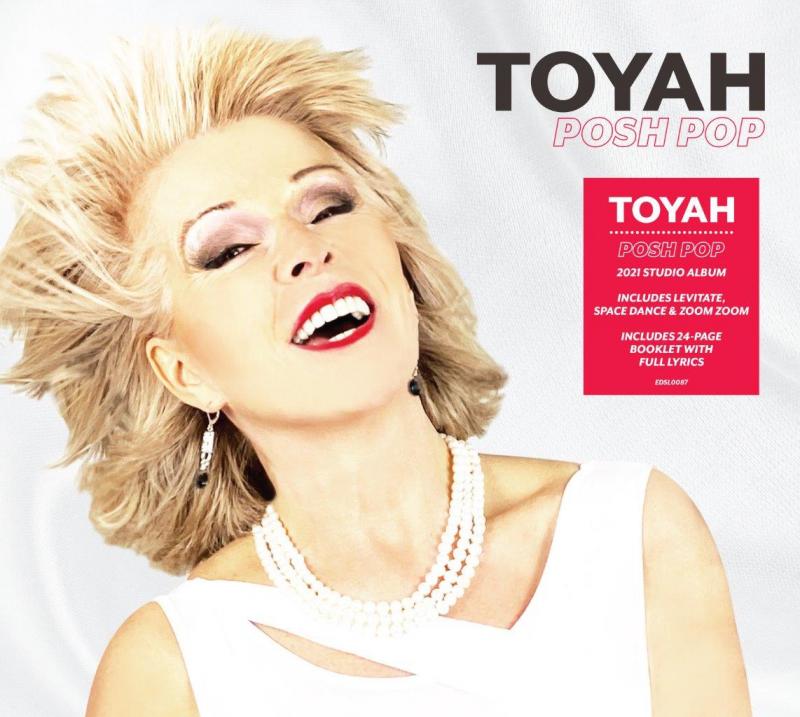 Little wonder, perhaps, that a woman who has fought so hard for her own identity over several decades should now be so committed to helping other artists find their identity and their staying power in a world and industry that scrolls on by at lightning speed.
"One of the problems with the very big majors scooping up everything as rights and possessions is that careers have to be instantly successful. And if an artist on their first release doesn't sell a million or more, they're dropped, and their career is dropped – and that is so wrong to do to a young person.
Longevity is king…
"I have so much faith in Ed Sheeran, who really does shout out about what's going on. Taylor Swift, too. They are real trailblazers for all of us, because they are shouting out that young people need to be given a platform where they can have longevity.
"And I think part of my career and what I do is saying to people: longevity is about never giving up. My motto is: never give up. I mean, no matter how much you're stonewalled, or the ceilings push down on you, never give up. I think that's our role in life."
Toyah's "Posh Pop" tour kicks off in Worcester on 15th January 2022 and closes in Sheffield on 25th March 2022. All 25 dates can be found here: 
 GIGS — TOYAH (toyahwillcox.com)

---

By Lucy Boulter