Award-winning 80's pop icons Go West were all set to celebrate their 35th Anniversary in 2020 with a special run of UK shows, together with a full live orchestra featuring all their greatest hits.
The bad news: The pandemic scuppered that idea. The good news: Those special shows are now happening in March this year (2022).The band have arranged and rehearsed remotely throughout the last six months with The Southbank Sinfonia and are now performing together in person for the first time.
Go West are one of the most successful singer/songwriter pop duos from the 1980's pop decade. Formed in 1982 by Peter Cox (lead singer) and Richard Drummie (guitar and backing vocals) the band burst onto the charts with their debut "We Close Our Eyes", and went on to have a string of hits including "Call Me", "Don't Look Down", "Goodbye Girl", "Faithful", "Tracks Of My Tears" and the wonderful "King Of Wishful Thinking'".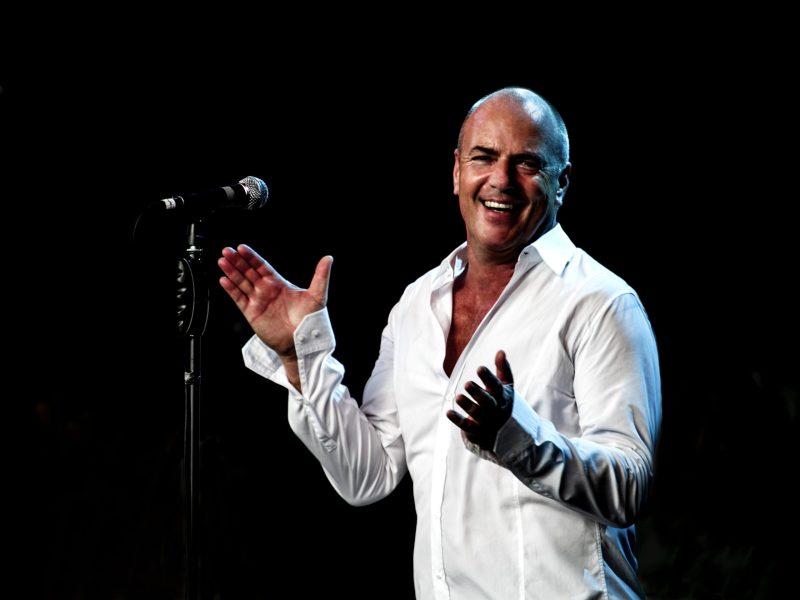 The latter track featured in the blockbuster movie "Pretty Woman", starring Julia Roberts and Richard Gere. The single sold more than 10 million copies worldwide and is one of the most played songs on American radio.
Their eponymously titled debut album sold 1.5 million copies worldwide, and remained on the UK chart for 83 weeks, with the music video that launched them into the charts with "We Close Our Eyes" directed by Godley and Crème. Go West went on to win the 'People's Choice' BRIT Award for 'Best British Newcomer' in 1986.
After 37 years in the business and followed by a double headline 11-date tour with Paul Young in May – starting in Gateshead on 14th May and closing in Glasgow on 31st May –  "Celebrating 35 Years Of Go West With Full Live Orchestra" opens in Southend and visits Manchester, Birmingham and London's famed Palladium. Special guests for all four orchestral shows are fellow 80's chart toppers Cutting Crew.
Go West 2022 UK Orchestral Shows:

16th March 2022 Cliffs Pavillion Southend
18th March 2022 Bridgewater Hall Manchester
19th March 2022 Symphony Hall Birmingham
20th March 2022 Palladium London
---

Peter Cox: Track Record…
1. First song you recall hearing as a child?
Love Me Do – The Beatles.
2. First single you owned?
Clint Eastwood – The Upsetters.
3. First LP/album you owned?
Tighten Up Volume 2 – Trojan Records.
4. First CD you owned?
H20 – Hall and Oates.
5. Last music you bought and in what format (CD/vinyl/digital download)?
Lighter – Donna Missal – CD.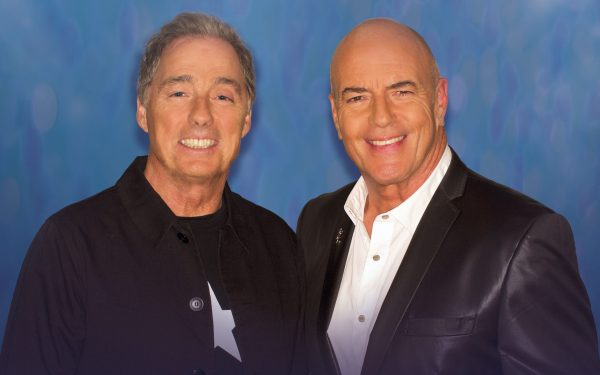 6. Which album would you be happy to receive as a gift?
The forthcoming album by Lewis Taylor.
7. Favourite album? (Choose more than one if need be…)
What's Going On – Free Live – Lewis Taylor.
8. Best record ever made (can be single/album/EP – and choose more than one if
need be)?
What's Going On – Marvin Gaye.
9. Guilty secret (or anything unusual or perhaps unexpected) in your music collection?
Vangelis.
10. What does music mean to you and how does it make you feel?
Music is the most important thing in my life other than my loved ones. It thrills,
inspires – and frustrates me!
11. Which song or album is a guaranteed mood booster?
I'll Take You There – The Staples Singers.
12. Which song or album would be the soundtrack to a film about your life?
It Was A Very Good Year: Frank Sinatra.
13. Your favourite driving track – or music to exercise-to?
Sunken Condos / Morph the Cat – Donald Fagen.
14.Best song or album for a romantic moment?
Maxwell's Urban Hang Suite: Maxwell.
15.Which song was played for the "First Dance" at your wedding (if you are
married) or which song would you choose if you did get married?
If I got married? The Sun And The Moon – Go West.
16. Your choice of song to sing at karaoke?
I'd rather stick needles in my eyes!
17. Which song takes you back to your childhood – and to which specific memory/
memories?
I'll Get You – The Beatles – miming on the steps at my junior school and dreaming of being a pop star. (B-side of their 1963 hit "She Loves You".)
18. Favourite band (or bands)?
Free.
19. Favourite singer (or singers)?
Marvin Gaye – Paul Rodgers – Aretha Franklin.
20. Which song would you like played at your funeral?
It Was A Very Good Year: Sinatra.
---