As we celebrate our 5th birthday, Music Republic Magazine is delighted to announce our "Best Of 2021"…
We didn't run our usual end of year "Best Of" round-up in 2020, for obvious reasons. There were few (and then no…) live gigs, and many new releases were postponed. The music business effectively shut down.
But here we are in December 2021, and it is a different story. It's been a pretty good year for new music, tours, gigs and some festivals getting back to business. A good mix of established acts and rising stars doing their thing.
So, it is an appropriate moment for us to look back at the "Best Of 2021" – to give the artists, the producers and everyone else involved, a well-deserved slap on the back for their magical musical efforts this past (difficult) year.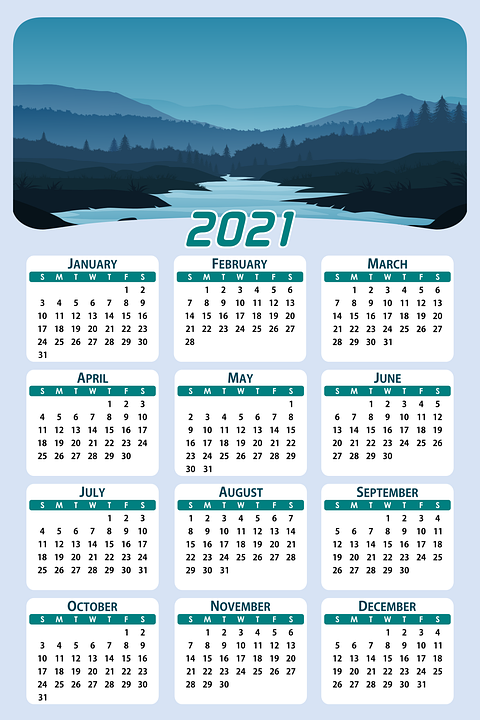 The editor and contributors; (writers and photographers), put their heads together and came up with a definitive list of who we feel deserves all the (virtual) hugs and kisses….
Check out our choices of Best Album, Best EP, Best Live Act, Best Festival, Best Male Artist, Best Female Artist, Best Band, Best New Artist, Best Live Album, Best Guitarist, Best Acoustic Artist, Best Book, Best Music Video, Best Producer, Best Song/Songwriters, Best interviewee…. and if that were not enough; we tip who we think could break through in the next year.
We also applaud a bunch of "Hot Contenders" in each category, who narrowly missed out on the main "Best Of" vote.
This year, we award the "Lifetime Achievement" posthumously to a globally known music legend, who sadly we lost in 2021. Give you a clue….He sat behind the drums with one of the world's biggest bands of all-time for a staggering 58 years. Got it? Sure you have…..
So……………..check it out and all feedback welcomed via our Contact Form! Be nice! We will be back on the case in 2022, to bring you yet more FREE and FRESH news, reviews and much more. If it's great music, we'll cover it!
Stay well, stay safe………………..
"BEST OF 2021″…………
Best Album:
Joint winners:
Baby Queen: The Yearbook (Mixtape). Bella Lathum aka Bay Queen calls it a mixtape. We call it the best album of 2021. Album? Mixtape? Quirky as heck and her lyrics are fantastic. Spoken word or singing her little heart out, it's all fabulous. Big things will happen for Ms. Baby Queen in 2022, especially as she is touring UK and Europe opening Olivia Rodrigo.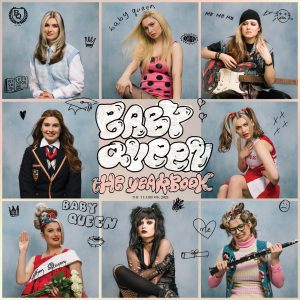 Greentea Peng: Man Made. This album is truly sizzling and "on it!". Aria Wells aka Greentea Peng (a name no one is gonna forget in a hurry!) is from South East London and featured on The Streets' single in 2020, "I Wish You Loved You As Much As You Love Him".  Since 20128 she has dropped 14 singles, two EPs and the album "Man Made" came out in June 2021. She and this gem of an album is much more than the label hung most often around her music as neo-soul. Greentea Peng is our cup of tea for sure…..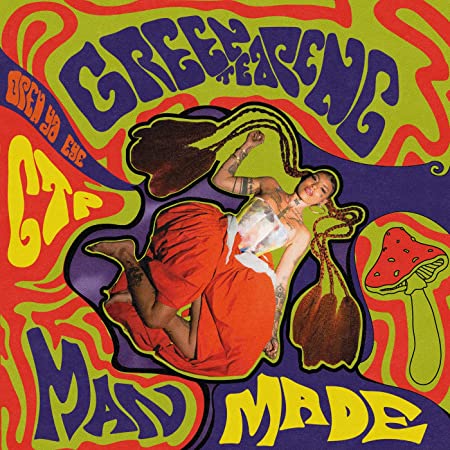 Hot Contenders:
Oh Wonder: 22 Break. London-based alt-pop duo Anthony West and Josephine Vander Gucht, the married couple aka Oh Wonder, delivered their excellent fourth album in October 2021. All four albums were written, recorded, produced, and mixed by the pair.
Steve Cropper: Fire It Up. Nominated for a Grammy, Stax/Booker T & The MGs/Mar-Keys guitar legend and hit songwriter (Dock Of The Bay/Midnight Hour etc etc) Steve Cropper's first solo album since the late 60s. A co-production with Music Republic Magazine columnist Jon Tiven.

Brand New Zeros: Back to Zero dropped in July 2021 on Fretsore Records. Superb album from Irish outfit Brand New Zeros. Elvis Costello's brother Ronan MacManus sings and Luke Dolan plays guitar.

The Kondoors: Glorious. This is world class. Our Album of the Month for October 2021. Two killer voices, and a bunch of killer players, along with a set of cracking songs on one of the very best vocal performances of any artist on the planet in 2021. Husband and wife team Jessica Greenfield (part of Noel Gallagher's High Flying Birds) and Gavin Conder drench all 11 cuts with soul, and really need to be heard. See the video, below, for a wee taster…..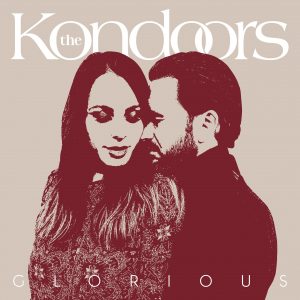 The Kondoors "Good Times" live in lockdown, a track from their stunning album "Glorious" – and it really is glorious….
Judith Hill: Baby, I'm Hollywood. One of the best voices you may ever hear. Good enough for Michael Jackson, her mentor and close friend Prince, Stevie Wonder, George Benson, John Legend and a host of other stars who she has duetted/collaborated with. This brilliant album is a showcase of Judith's vocal gold, her guitar and piano skills and her fabulous songwriting. She blew the roof off of the Jazz Cafe in London in October 2021 with a stunning sold out show, with her full US band, and her only UK show of a European tour. If you get the chance to see her live, grab a ticket and prepare to be gobsmacked! Meantime, check out this latest album. It is special.

PinkPantheress: To Hell With It (Mixtape). One of the most creative albums of 2021 from this 20-year-old British producer who started out offering up her music in bite size chunks on TikTok. She guards her real identity/name, so we only know her as PinkPantheress.  That's cool. More please….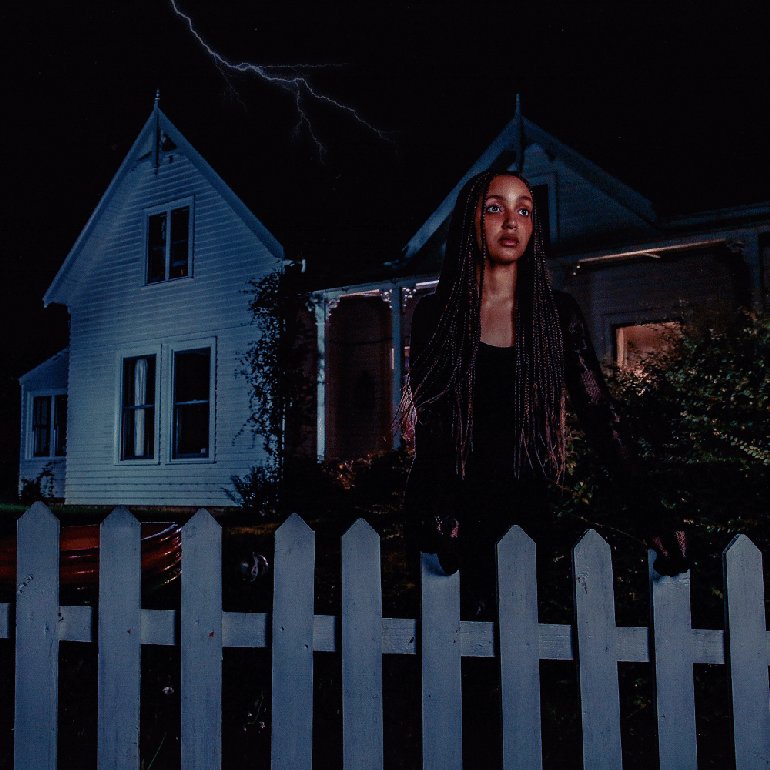 Chvrches: Screen Violence. A decade since the Glasgow synth-pop trio formed. Their fourth album arrived in August 2021. Martin Doherty and Lauren Mayberry worked on the album from L.A. while Iain Cook did his bit in Glasgow.
Nick Cave and Warren Ellis: Carnage. Longtime collaborators in Nick Cave and the Bad Seeds and Grinderman, Carnage is their first full-length studio album as a duo, aside from their work in film soundtracks. Carnage was recorded during the COVID-19 lockdown.

Sam Fender: Seventeen Going Under. Young Sam is still on the ascent and this album will propel him even higher. His 2022 arena tour will keep him in the spotlight and sell a few more units of this impressive album.

Arlo Parks: Collapsed In Sunbeams. Debut studio album from talented British singer-songwriter Arlo Parks, which dropped in January 2021 and won the coveted Mercury Prize. Seven singles were released from the long player which is nominated for a Grammy.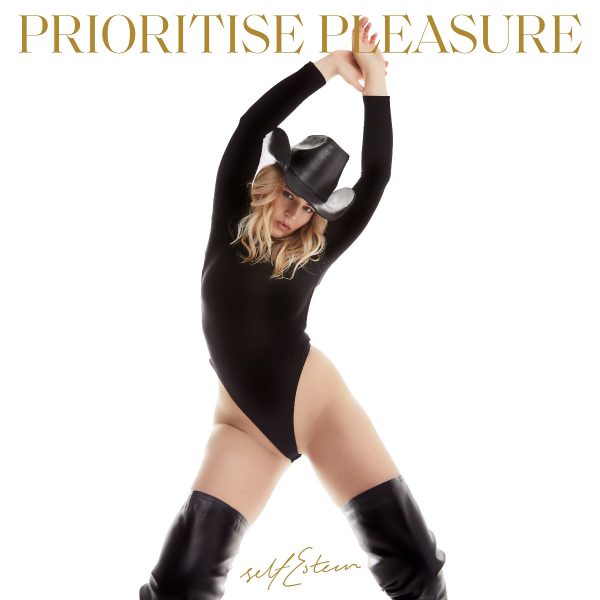 Self Esteem: Prioritise Pleasure. Sheffield's Rebecca Lucy Taylor's second album under her alter-ego Self Esteem. She is very much on the rise with a recent sold out tour and next year she will be a name on many tastemakers' lips, and fill bigger venues as the word gets out.
The Stranglers: Dark Matters. Look out for our "Track Record" interview with Stranglers' legend JJ Burnel coming soon…..The band's latest album is a powerful tribute to the late Dave Greenfield, the band's founder member keyboards man, who passed away in 2020. Dave was with the band for 45 years and is heard on eight of the 11 tracks on this album.

Luna Shadows

Luna Shadows: Digital Pacific. A bumper 18 tracks on one disc. Her debut album, released in February 2021. The American electro-pop artist previously released two EPs in 2016 and 2017.
Griff: One Foot In Front Of The Other. The Brits' "Rising Star" award recipient in 2021, who also performed at the awards event. Singer-songwriter Griff's debut mixtape was released by Warner Records in June 2021, peaking at # 4 in the UK chart. Watch her go in 2022 and beyond….

Griff

RAY BLK: Access Denied. Debut album from innovative South London r&b artist who beat Jorja Smith and Rag 'n' Bone Man to win the BBC's Sound of 2017 tastemaker's poll. Her EP "Havisham" came first and got her noticed, and a clutch of singles, including one featuring a newbie called Stormzy. A long wait for RAY BLK aka Rita Ekwere's debut long player and it was well worth the wait. She is a pioneering British artist who will go on to big success in the next few years.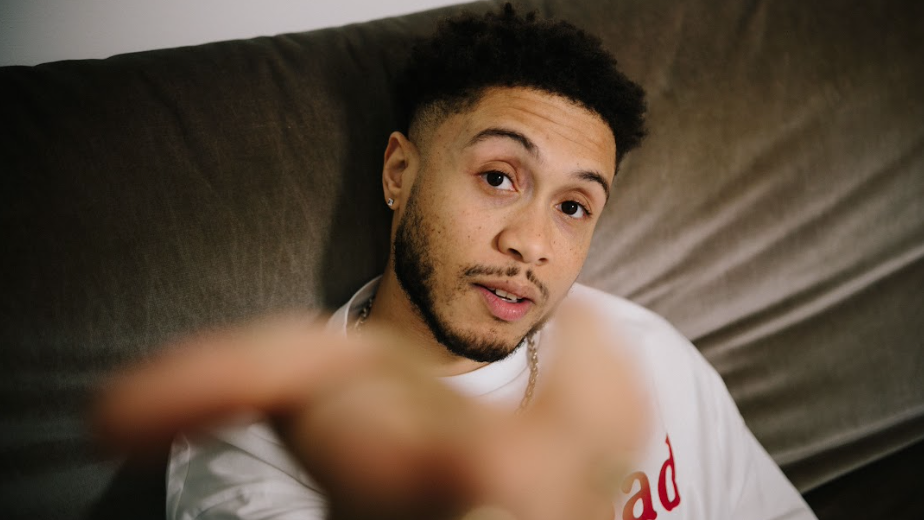 Jelani Blackman: Unlimited Mixtape. Exciting new artist, Londoner Jelani's sound is hard to pigeon hole but sits on a foundation of r&b and soul. He has attracted some top end collaborations, with the likes of Brian Eno, BurnaBoy, Wolf Alice, Big Zuu,  Ghetts, Barrington Levy and Gorillaz.  Big things to come from this future star.
Best EP:
Holly Humberstone: The Walls Are Way Too Thin. We absolutely lurrve this artist and have been behind her for a while. Her single "Scarlett" is a killer cut and one of our songs of the year (see the video further down this page). Gifted singer and songwriter Holly has had a great year, with head-turning festival appearances and a debut headline tour in the UK and the US, which have really put her on the radar.Her second EP "The Walls Are Way Too Thin" (follow-up to the acclaimed EP "Falling Asleep At The Wheel") dropped in November 2021, and she has just been announced as the winner of the 2022 BRIT awards' Rising Star. Well deserved.Her music has been streamed in excess of 200 million times. Wow! Signed to Interscope/Polydor in 2021, she has been nominated for the Ivor Novello Rising Star award, runner-up in the BBNC Sound of 2021 poll and appeared on major US TV shows such as James Corden's chat show.Born in Grantham, Lincolnshire, her songs are brutally honest about growing apart from her friends, her sisters' struggles with mental health issues and feeling lost and questioning where you belong. She is destined to become one of the UK's most important songwriters, we bet ya!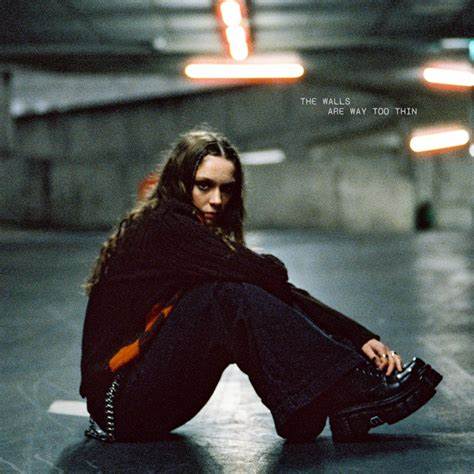 Hot Contenders:
Beabadoobee: Our Extended Play. Been tipping this cracking artist for a few years now and even though she's doing very well, we still think she will go on to much bigger success yet. Our photograph is from her summer 2021 much talked about appearance at Leeds Festival.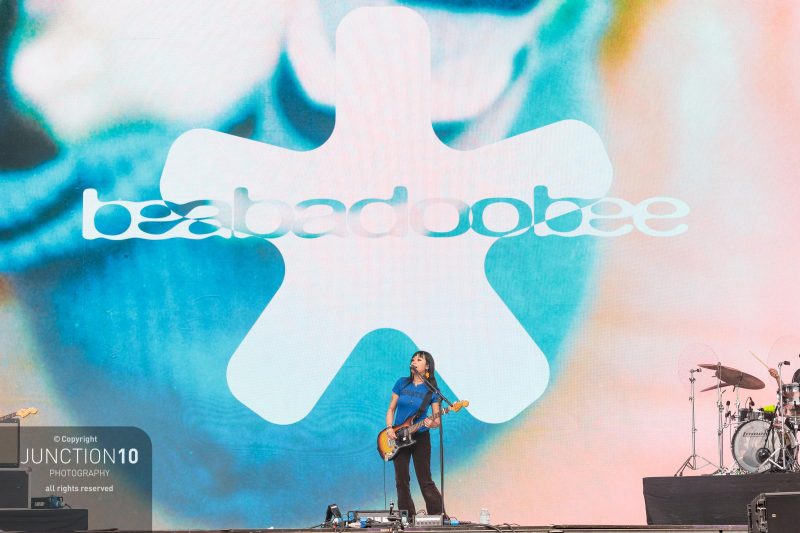 Fever by Against The Current. Their first EP for six years was released in July 2021. US pop-rock band formed in 201, will be touring the UK in spring 2022, subject to the pandemic issues, of course.
Fragile by Gracey. Her raw heartache from a tough breakup makes for some honest and emotional songs about feeling so fragile you may break. Great voice, and a UK artist in demand for features such as last year's hit track, "Don't Need Love" with 220 Kid which peaked at # 9 in the UK singles chart and is nominated for single of the year in the 2021 BRITS.Grace Barker is from Brighton and BRITS school alumni. A successful songwriter since she was 16, and penned her first hit, "By Your Side" for Jonas Blue and Raye. She has written for Rita Ora, Kylie Minogue and Olly Murs among others. Gracey's turn at the mic' now though, which is amazing when you know she lost her voice in 2019 and underwent surgery for vocal cord nodules.

Demidevil: Ashnikko (Mixtape/EP/Album – 24 minutes. You decide?) Demidevil (stylized in all caps) is the debut mixtape by American singer-songwriter and rapper Ashnikko, released at the star of  2021 by Parlophone and Warner Records. It features the singles; "Cry" featuring Grimes, "Daisy" , "Deal with It" featuring Kelis and "Slumber Party" featuring Princess Nokia. She toured the UK recently and eye witnesses say she turned in some of the best live shows of the year on UK soil. Here she is in action in Manchester, shot by our dynamic lensman and writer Mike Gray.
The Campfire EP: James. This band never go out of fashion and can still fill arenas many years after their biggest hits. Their recent arenas tour with The Happy Mondays as guests, sold out and many fans raved about the gigs being the best they have ever performed.
Swim School: Making Sense Of It All. One of Scotland's hot prospects dropped their debut EP in summer 2021. "Fuzzy, anthemic grunge and the catchy, hook-fuelled haze of dream-pop" from Alice Johnson, Lewis Bunting, Matt Mitchell and Billy McMahon.  Some sizzling festival spots along with to support slots with Declan McKenna, Coach Party and Declan Welsh helped sell out a hometown headliner in Edinburgh to end a good year. Ones to watch…..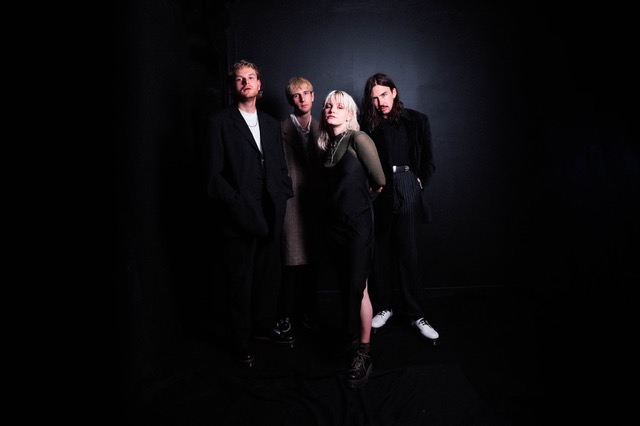 Cathy Jain: Artifical. We say this 17-year-old is all set for a sizzling career, on the strength of her debut EP which is said echoes the modernist pop of Billie Eilish, the production flair of Frank Ocean's more soothing moments, and Lana Del Rey's nostalgia for the recent past. Debut single "cool kid" did her no harm and helped land her festival debut at Latitude Festival. Look out for her second EP, due sometime in 2022.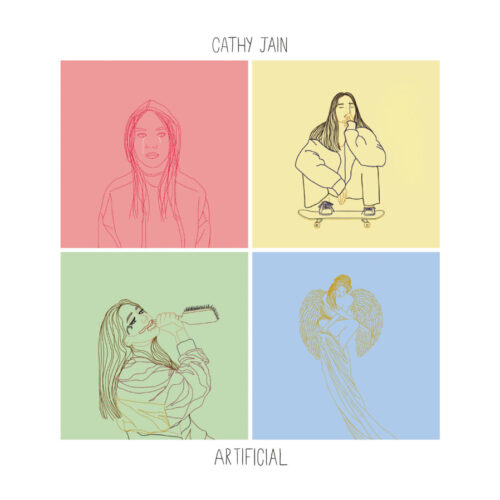 Best Live Act:
Sea Girls. This young band get better and better, on record and live. Their sold out UK tour in October with promising Isle Of Wight band Coach Party supporting, attracted an electric response from their fans, and the show we covered in Birmingham was simply stunning. Songs from their 2020 debut album on Polydor, "Open Up Your Head" (# 3 in UK chart) and new cuts from their imminent March 2022 album, "Homesick" had the crowd singing along to almost every word.We predict a # 1 album with the new one. Tenner on it!  Sea Girls formed in London in 2015: Henry Camamile (vocals & guitar), Rory Young (guitar & backing vocals), Andrew Dawson (bass & backing vocals), and Oliver Khan (drums & keyboards). A future arena-filling act. Another tenner on it! Euro shows in March and April, UK dates in May, plus summer festivals.
Hot Contenders:
Holly Humberstone. She can do no wrong in our eyes………….Holly has EP of the year for us, and she is our Best New Artist of 2021 too. A gnat's whisker from bagging Best Live act too, but Sea Girls were on fire on their tour.
Becky Hill. mega-talented formed The Voice contest who has had chart topping hits is the darling of the club/dance/house music scene, and deserves much praise for her vocal skills and her songwriting chops. Her autumn 2021 tour sold out and she was bang up for it and gave massive value for money with her performance. See our "Live Zone" for a review and pix from her Midlands show nearest to her home town.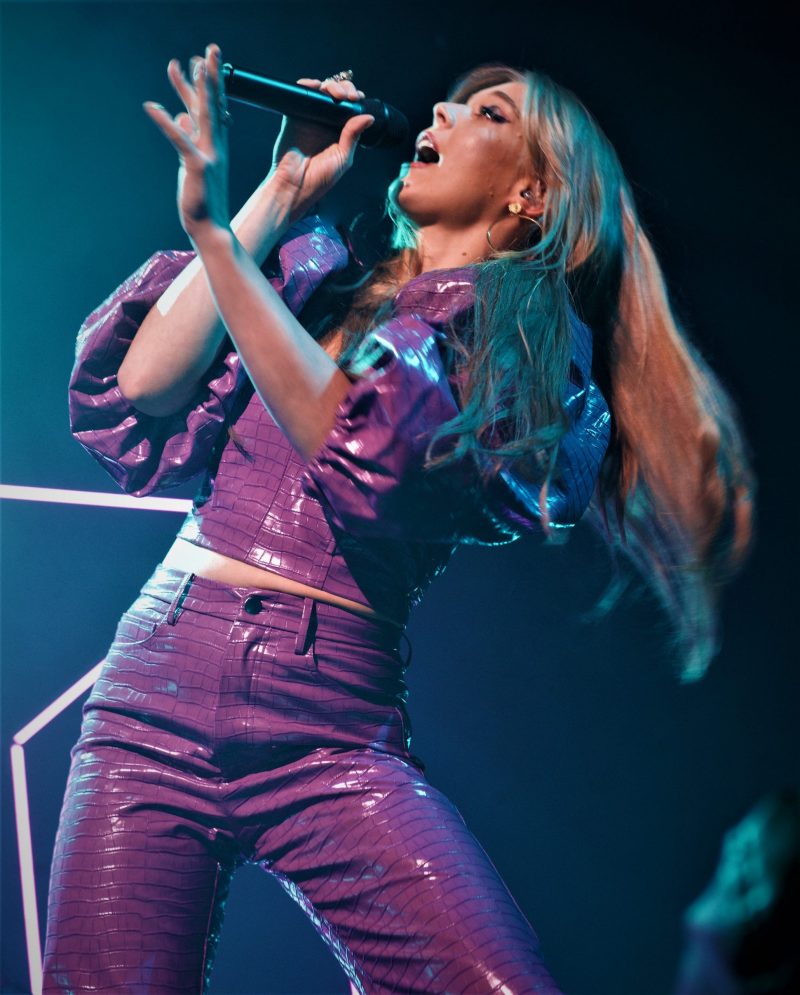 Yungblud. Never lets his fans down on stage. Or the photographers! OTT performances to delight…..The 24-year-old Dominic Harrison from Doncaster was an actor before his music career, appearing in TV soap Emmerdale and other shows. Debut EP and album in 2018, before his second album, "Weird!" late last year, which topped the UK chart and dented the lower reaches of the US chart.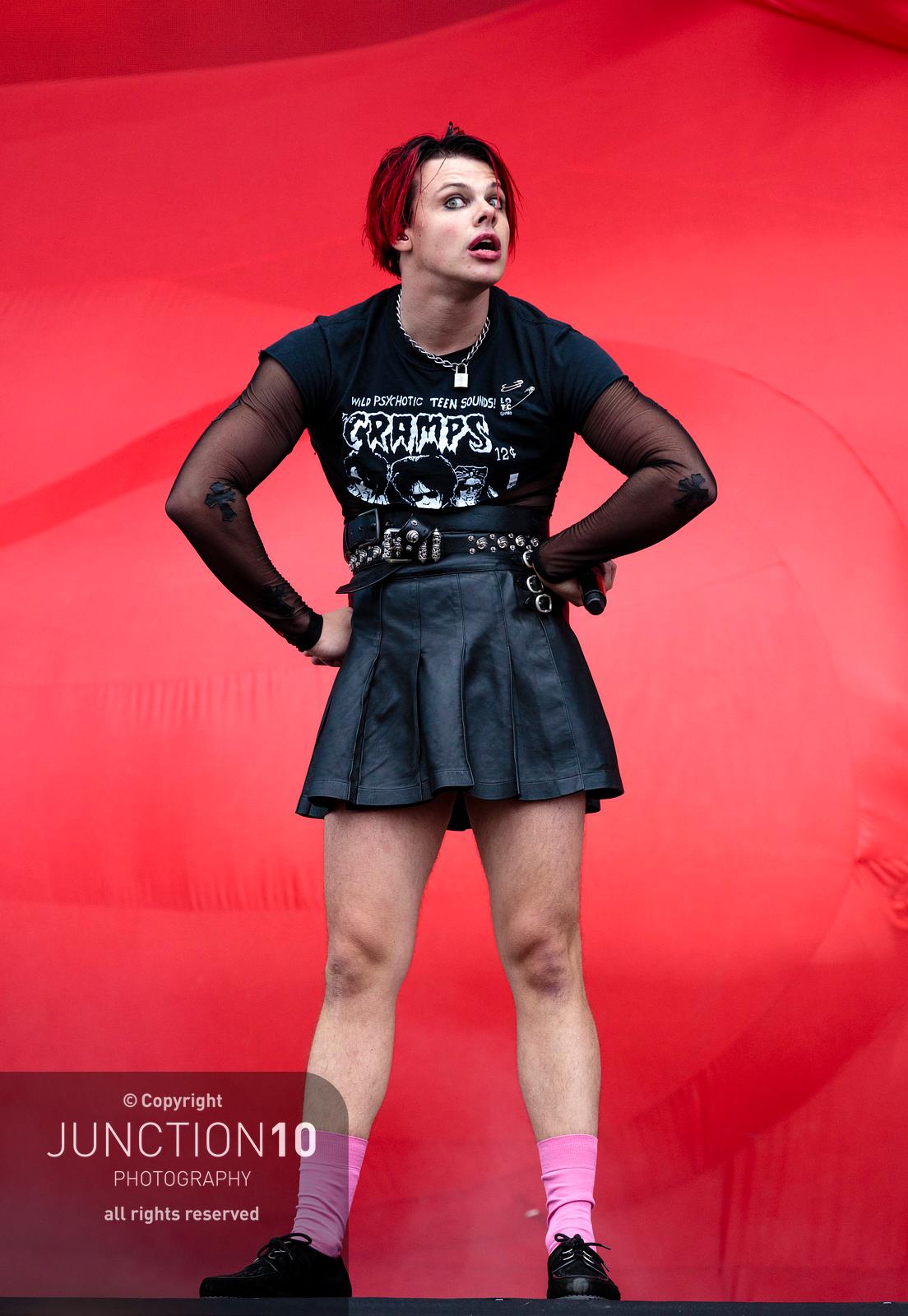 Judith Hill. A brilliant gig at London;s Jazz Cafe in October 2021, only UK show on her European tour to promote the stunning album, "Baby, I'm Hollywood". Judith sang with Michael Jackson, and at his memorial service broadcast live around the world, and had Prince as her mentor and close friend.

Judith Hill on stage at The Jazz Cafe, London 2021

Richard Fairley. London-based. Warwickshire-born hip hop/r&b singer and performer, who has penned some hot on-trend tracks. One of them, "The Reason I'm Breathing (minute)", was heard by Becky Hill on BBC Radio 1 which landed him the support slot on her sold out UK tour. His EP, "Maybe I'm Just A Little Bit Broken", dropped in January 2021 via Columbia/Sony, but he is now an independent artist. He first got noticed via singles "Fonda On The Roof" and "The Edge", both on his EP, and the title track.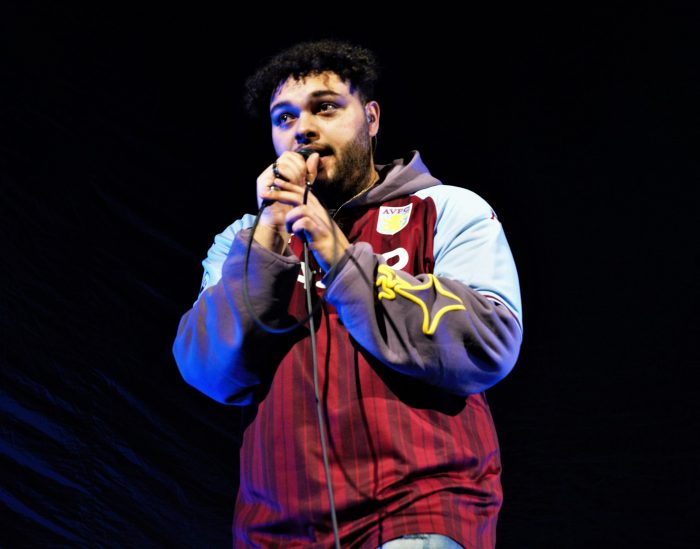 Lucy Deakin. She is so good and on the rise. We expect big things from this Manchester-based lass in 2022 and beyond. Just finished her first headline tour, and won rave reviews, including from us! Her November 2021 EP "in your head i'm probably crying" (stylised all lower case) is a great opening gambit. She pens and records the songs with producer Karl Ziegler, and roped in Larkins' guitar man John Noble to play on the EP. Three EPs and at least a dozen singles later, she is primed to take off in 2022, we say.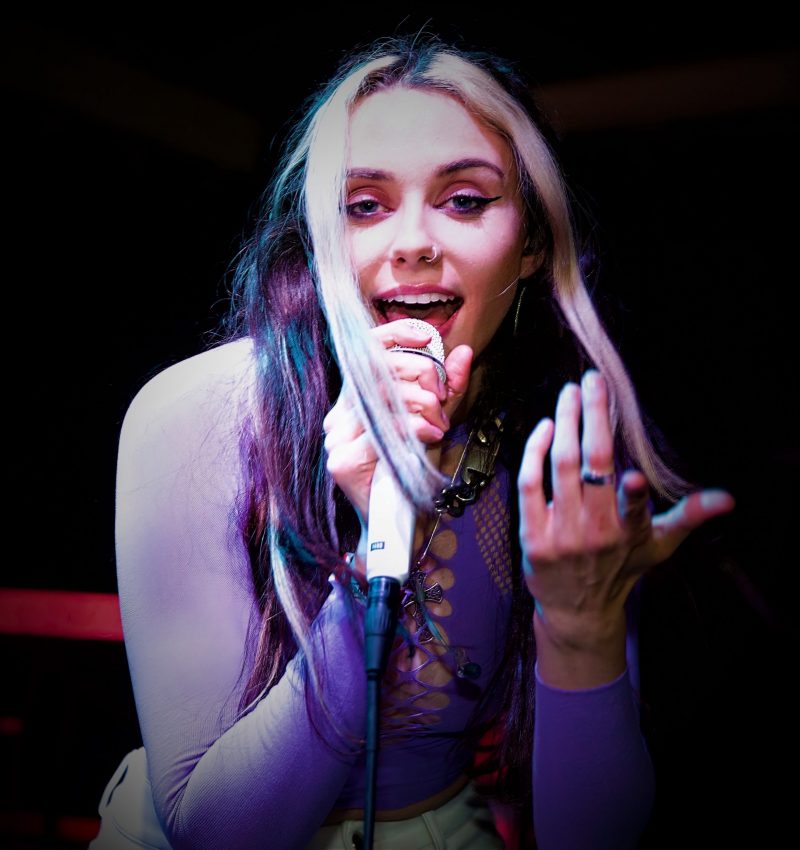 The Human League. Philip Oakey, Joanne Catherall and Susan Ann Sulley have still got it! Filling arenas and giving a great show to their loyal fans on their recent tour. Voices x 3 in tact.

Philip Oakey of The Human League

Liam Gallagher. He was born to strut his cocky self around a big stage and glue that microphone to his lip, and snarl out his lyrics to an adoring giant sea of fans. Love him or loathe him, Liam has reinvented himself and not only retained the original Oasis fans from back in the day,  but also attracted new ones from teenagers to their mums and dads.As a songwriter he has the chops and as a singer, he is the voice of a generation – fast becoming a voice of several generations.Who'd have thought Liam could sell out Knebworth for three nights in June 2020, the biggest shows of his solo career so far, to celebrate the 25th anniversary of Oasis' era-defining gigs at Knebworth Park. Well he has and they will be belters. See you there?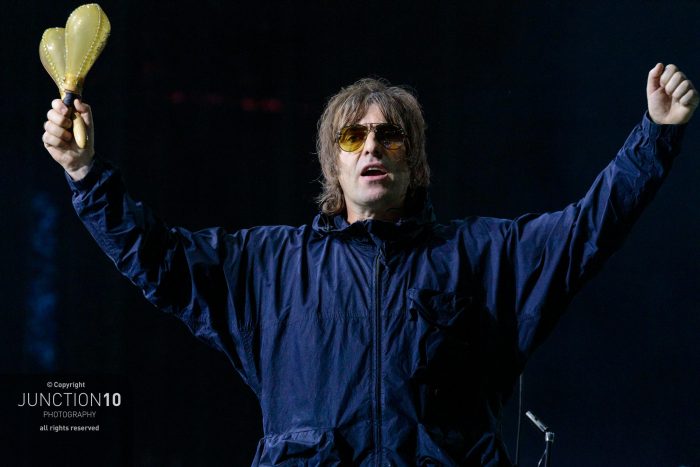 AJ Tracey. British rapper, singer, songwriter and producer from West London, Ché Wolton Grant aka AJ Tracey who at 27 has already had decent chart success with his debut EP, album and singles. Played a blinder at 2021's Leeds and Reading Festivals.

AJ Tracey

Beabadoobee. Likely she's on her way to the top……
Baby Queen. Bella Lathum is a Queen. Baby Queen. Her UK summer festival appearances in 2021 and headline London gigs showed she can do it live as well as on her stunning debut long player, "The Yearbook".  Touring with Olivia Rodrigo in 2022 will boost her likes even more and we say she is a future arena filler.

Bella Lathum aka Baby Queen

Nick Cave and Warren Ellis.

Warren Ellis

Griff.

Griff
Best Male Artist
Liam Gallagher. Rock and roll star. Larger than life character. Swagger and verbal/Tweeting bite! But he's earned his stripes with iconic band Oasis and his succesful solo career, which soars to new heights with a triple sold out bunch of shows at Knebworth in summer 2022. Let's 'ave it!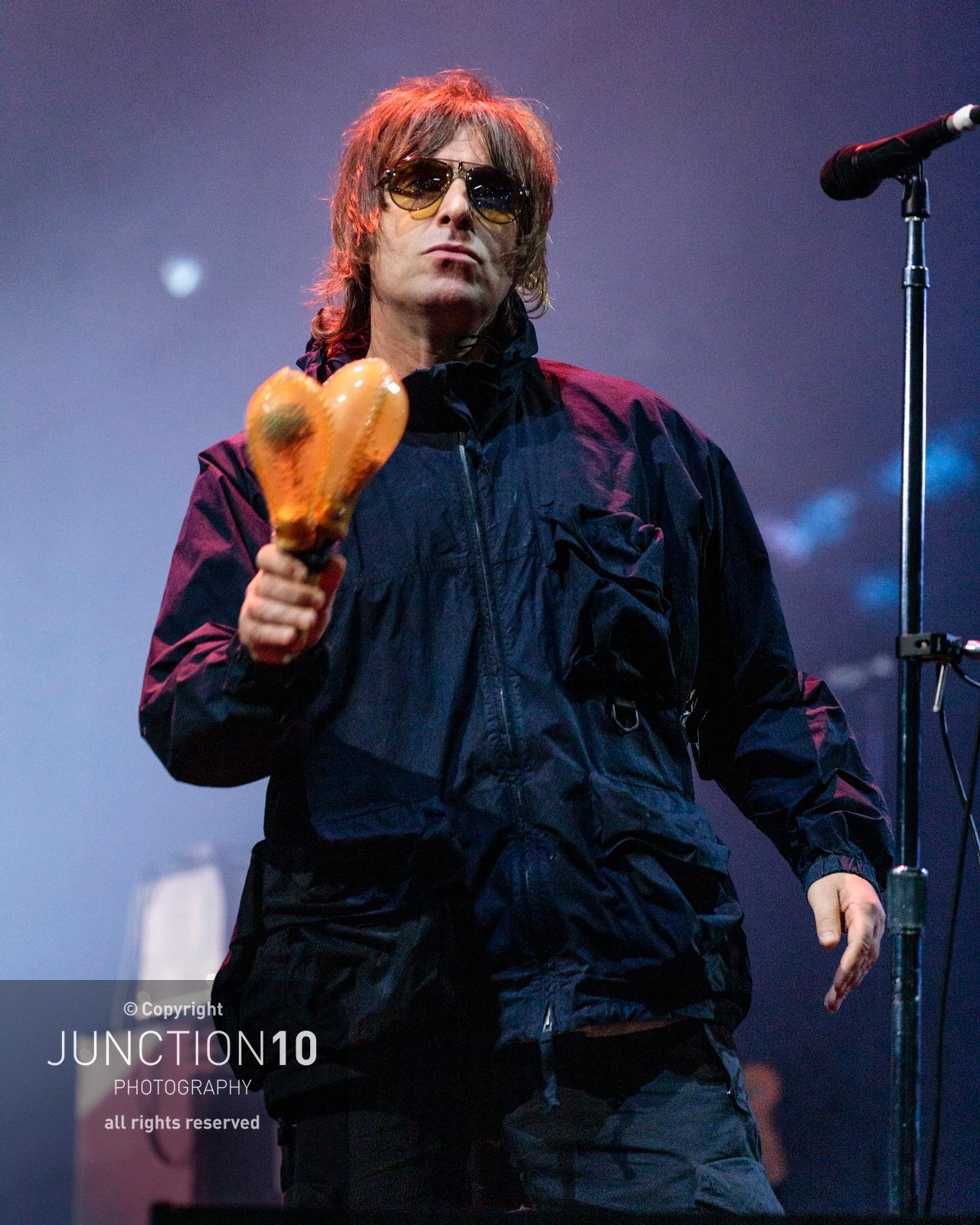 Hot Contenders:
Yungblud. One of the most entertaining live acts around in the UK right now, and his career hasn't even peaked as yet.

Yungblud October 2021

AJ Tracey. UK rapper, singer and producer with a lot more to give…..

AJ Tracey summer 2021

Nick Cave. The man from down-under cannot be second-guessed musically, and his latest UK tour and album with Warren Ellis, "Carnage", have gone down a storm. What's next Nick?

Nick Cave 2021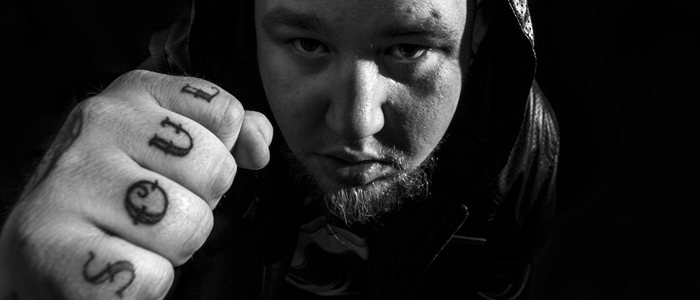 Rag 'n' Bone Man. Rory Graham is a superstar now. His duet with Pink this year has done him no harm across the pond, either.
Stormzy. Grime innovator, crossed over to mainstream success.

Stormzy

Berwyn. Trinidad-born, London-based singer and rapper Berwyn De Bois dropped the acclaimed "Tape2/Fomalahaut" album in June 2021. Follow-up to debut mixtape, "DEMOTAPE/VEGA" in 2020. In late 2021, "DEMOTAPE/VEGA" was shortlisted for the Hyundai Mercury Prize album of the year. In November 2021, Berwyn was nominated for 'Best Newcomer' at the MOBO Awards.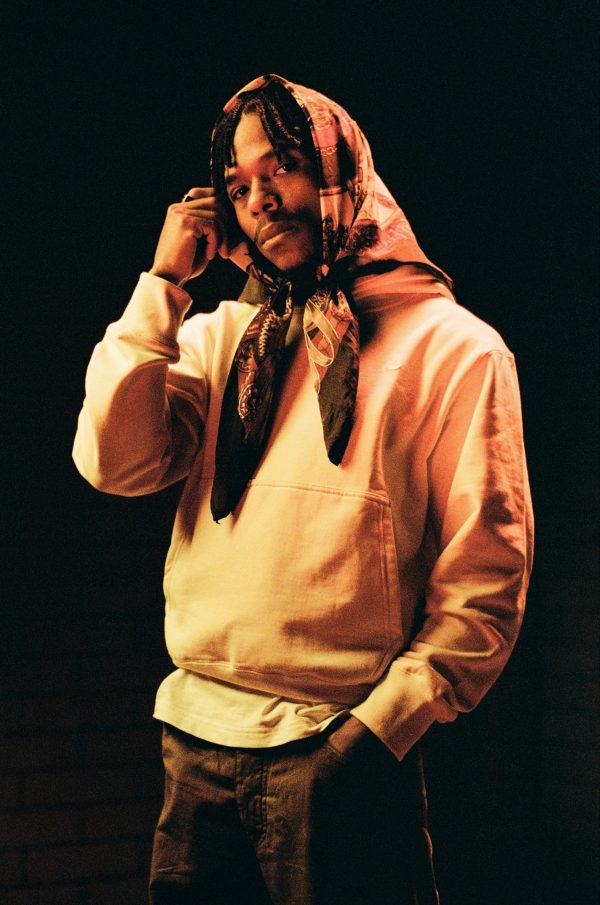 Sam Fender. Still rising and 2022's arenas tour will further solidify Sam's place in the upper echelons of pop stardom.
Best Female Artist
Baby Queen aka Bella Lathum from Durban, South Africa, now based in London. We loved her album (or mixtape as she calls it), "The Yearbook", and we go on record to state that this artist will go on to huge, huge global success in the next few years.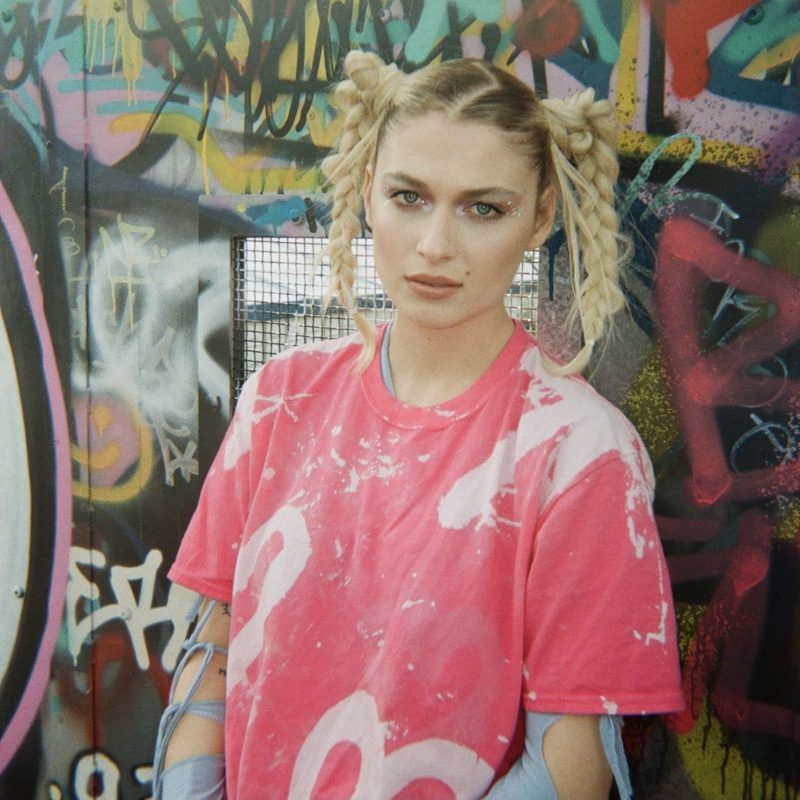 Hot Contenders:
Holly Humberstone. So, so good…………….
Greentea Peng aka Aria Wells. Her dynamic album, "Man Made" is our joint album of the year for 2021.

Greentea Peng

Griff.
Self Esteem.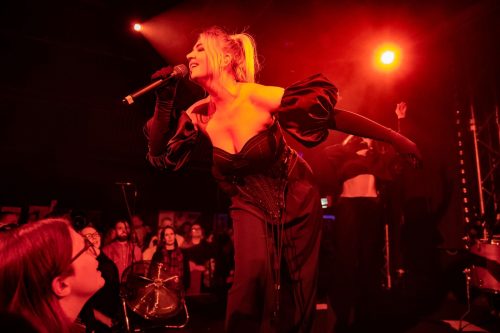 Jodie Nicholson. Super duper singer songwriter from the UK's North East. Awardee of the prestigious PRS Foundation 'Women Make Music' and Help Musicians 'Do It Differently' in 2020, Nicholson's recent releases were produced remotely by Tim Bran, whose credits include London Grammar, Aurora and Birdy. 2021 saw her win many new friends at festivals across the UK, plus support slots to The Howl & The Hum, Nathan Ball, The Futureheads and Benedict Cork. February 2022 will see her take to the road for her first ever UK headline tour as part of Independent Venue Week, including dates in London, Manchester, Newcastle and Glasgow. Daughter, Warpaint, Lucy Rose, Bombay Bicycle Club, Pink Floyd and Laura Marling and her Dad's love of prog rock influence Jodie's music, where she blurs the lines of genre expectations with warm soundscapes of indie, electro and folk-pop – with her ethereal vocals remaining constant over a diverse, explorative ground.
Little Simz aka Simbiatu "Simbi" Abisola Abiola Ajikawo

.

 27-year-old British-Nigerian rapper, singer and actress, whose fourth album "Sometimes I Might Be Introvert" dropped in September 202 and dented the upper end of the UK chart at # 4. Following the release of four mixtapes and five EPs, she released her debut album "A Curious Tale of Trials + Persons" in  2015. Her third studio album Grey Area (2019) won Best Album at the Ivor Novello Awards and was nominated for the Mercury Prize.

Little Simz

Willow. Daughter of Will Smith. Aside from her acting career, she is treading her own path musically and deserves attention and praise. Still only 21 today, she launched her music career back in 2010,before being snapped up by Jay Z's record label.  Debut long player came out in 2015. Her fourth album, "Lately I Feel Everything" probably her best, released in 2021.

Willow

Jennifer Hudson – for her incredible portrayal of Aretha Franklin in the stunning biopic: "Respect".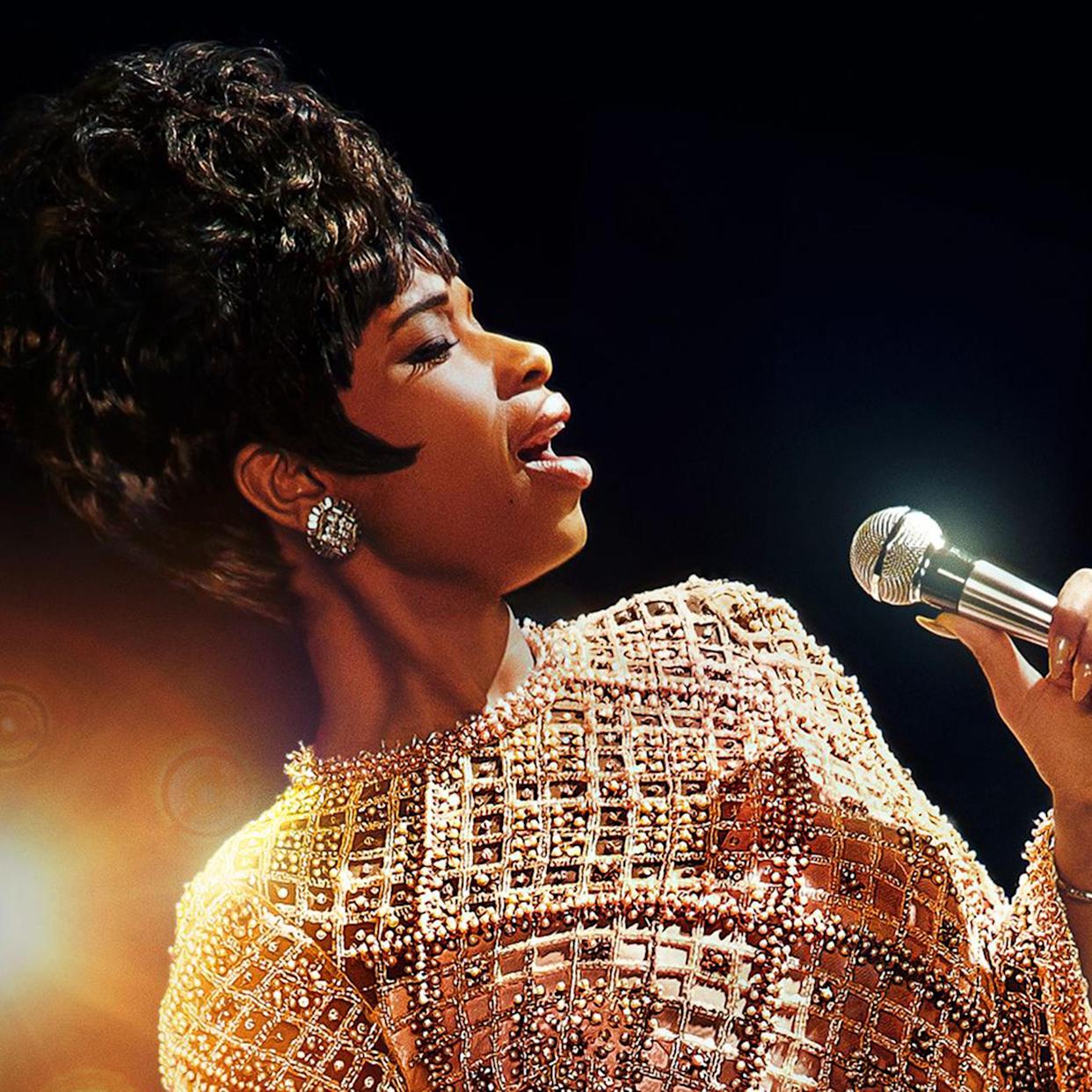 RAY BLK. Debut album "Access Denied" dropped in October 2021. Big gig lined up for February 2022 at London's iconic Roundhouse.

Best Band
Sea Girls. Future arena act. Live they take no prisoners, and while their debut album did well last year and got to # 3 in the UK chart, their new one, "Homesick" (due in March 2022) WILL be # 1, we will bet on it. The atmosphere they created at their sold out gigs on their recent UK tour was pretty special, and they looked and sounded like a band about to make it really, really big. Watch 'em go!
Hot Contenders:
Cookin' On 3 Burners. Aussie soul fink outfit who dropped a killer single in 2021, "The World Is Cold" – one of our songs of the year, see below…..Look forward to more from them in the new year.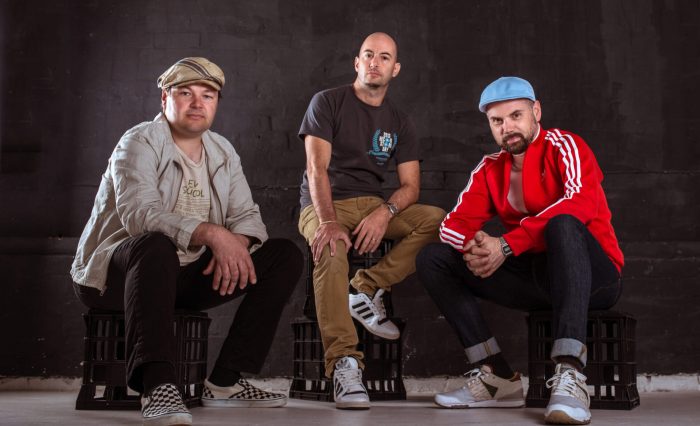 Millie Manders and the Shutup. Great live band and full of power, attitude and energy. Punk meets all sorts. London born singer Millie Manders has a background in classical, big band jazz and contemporary music – ranging from punk to soul. She can play clarinet, saxophone and ukulele.

Millie Manders and The Shutup

Wolf Alice. London alt. rock band together for 11 years now. Third album, "Blue Weekend" arrived in June 2021 and they did well at Leeds and Reading festivals soon after. Our photo taken at Leeds.

Big Image (formerly Ivory Wave). Birmingham outfit to look out for in 2022. Loyal following came over from their days as Ivory Ware. Much to come from them….
Brand New Zeros.  Powerful Irish band with a cracking album, "Back To Zero" that dropped in summer 2021, and is deffo well worth checking out…..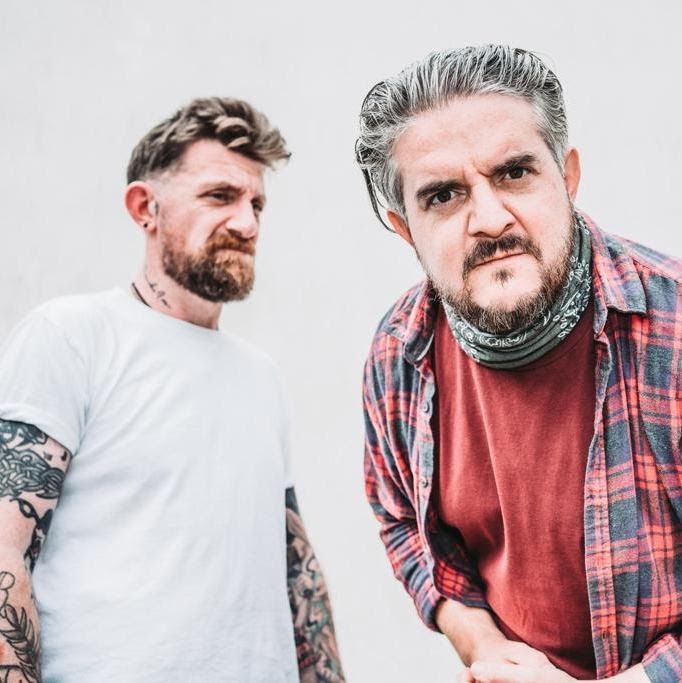 Wet Leg. Great new indie band centred around best mates Rhian Teesdale and Hester Chambers, who grew up together on the Isle Of Wight. Big (good!) things will happen to them in 2022 and beyond. Self-titled album due April.
Best New Band
The Skinner Brothers. London-based siblings outfit who won many new friends opening for Kasabian and The Streets, and with their blistering festival slots. They tour March 2022.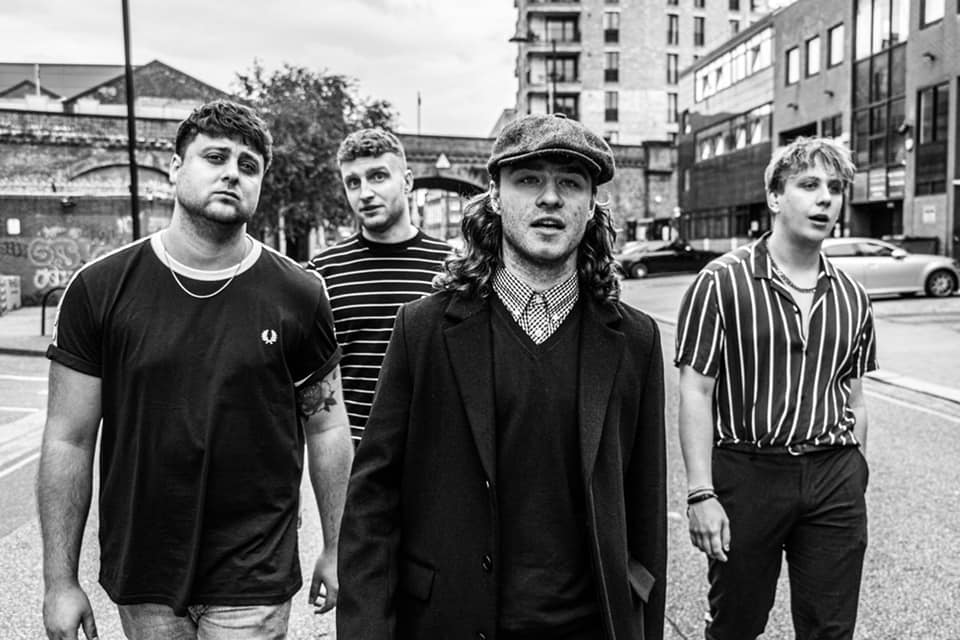 Hot Contenders
Wet Leg.
Yard Act. Leeds indie rock act who stormed Leeds and Reading Festival in 2021, who we tip for big things in 2022. Infectious and you don't need a vaccine….. The video below  features naughty language!!!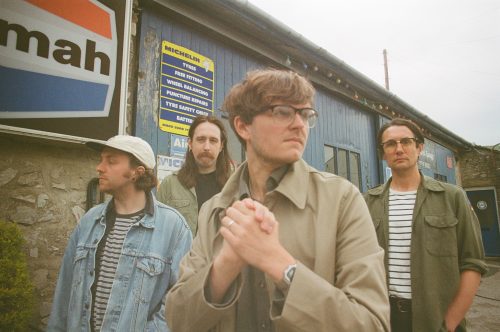 Opus Kink dropped a belting single, "Wild Bill" in 2021 (video below) – a wee bit Clash-ish maybe and a little Alabama 3 vibe too. Cool act, will do well in 2022.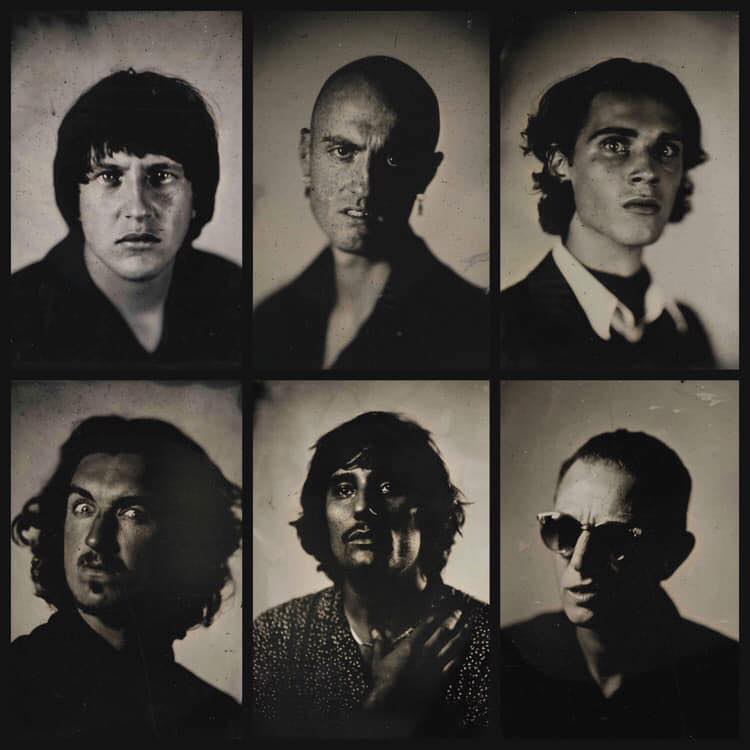 Best New Artist
Holly Humberstone. A stunning songwriter and her song, "Scarlett" has been worn out at Music Republic Magazine HQ. One of the songs of the year for us. Holly dropped our EP of the year too, "The Walls Are Way Too Thin". 2022 and beyond will see her shoot towards the global stars like a rocket. Cannot wait for her debut long player…..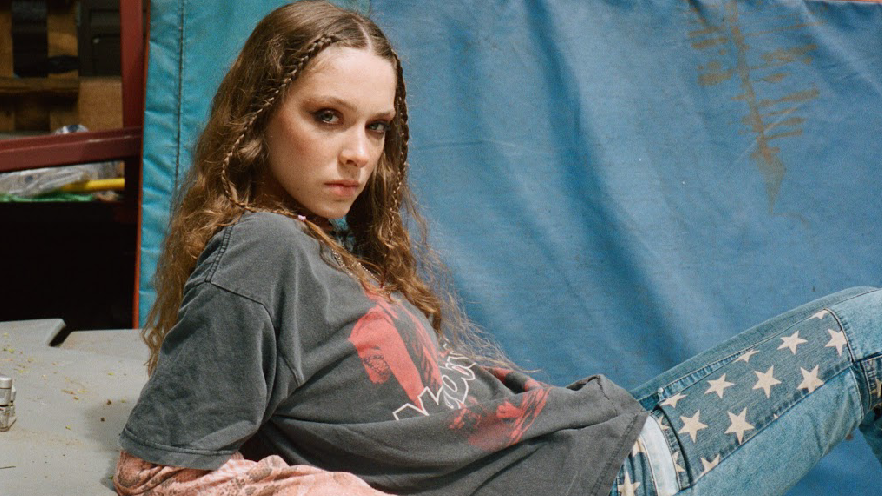 Hot Contenders
Mimi Webb. Well on her way to stardom….From Canterbury, Mimi uploaded some early compositions and collaborations online in 2019, landed management and inked a deal with Epic Records. Mimi Webb's impromptu acapella videos exploded with over 20 million views on TikTok, paving the way for a string of original fan favourites such as "Before I Go," "I'll Break My Heart Again," "Reasons," and "Good Without." After amassing over 200 million streams, both of her recent singles "Dumb Love" and "Good Without" peaked in the Top 15 of the UK Singles Charts, with the latter steadily climbing up the Top 40 of Billboard's Adult Airplay and Mainstream Airplay charts in the US.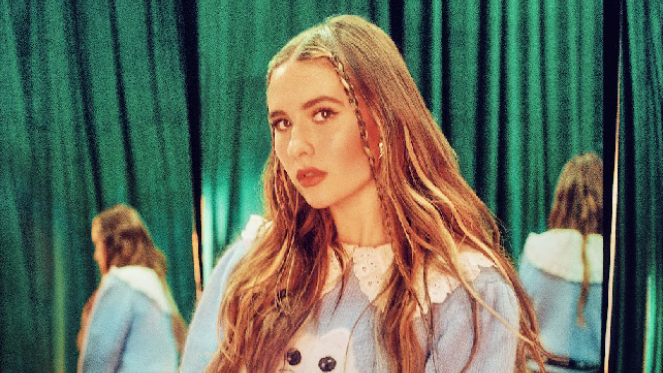 Cathy Jain. Only 17, her EP "Artifical" is an assured debut at any age. Second EP, due sometime in 2022.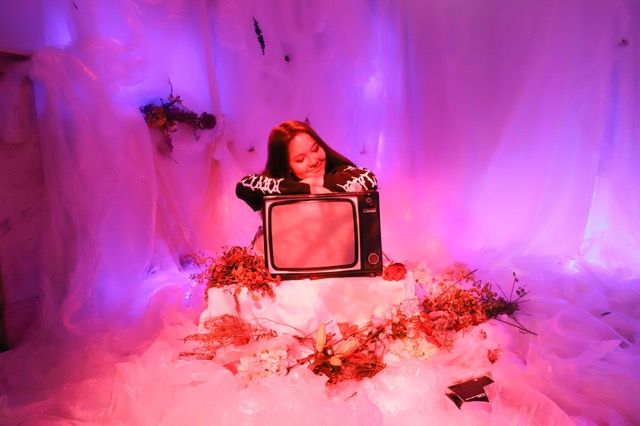 Best Live Album
Tedeschi Trucks Band: Layla Revisited – Live At Lockn. Wow! Tedeschi Trucks Band's latest, a live offering paying tribute to the seminal Derek and the Dominos album, "Layla And Other Assorted Love Songs," from 1970, which of course, featured Eric Clapton. The material here is in safe hands, with Derek Trucks, probably the # 1 slide player on the planet right now, and he is our Best Guitarist of 2021.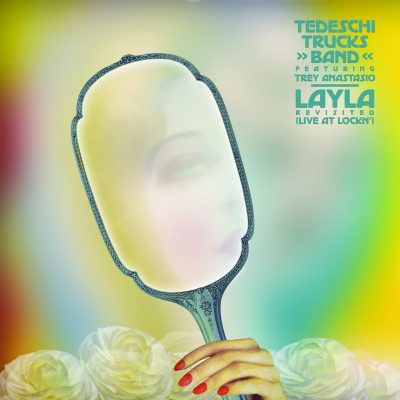 Hot Contender:
Oasis: Knebworth 1996. CD, vinyl and DVD – take your pick. Capturing the legendary British band's iconic and historic show at the vast Knebworth Park in August 1996, when a combined audience of 250,00 attended across two days.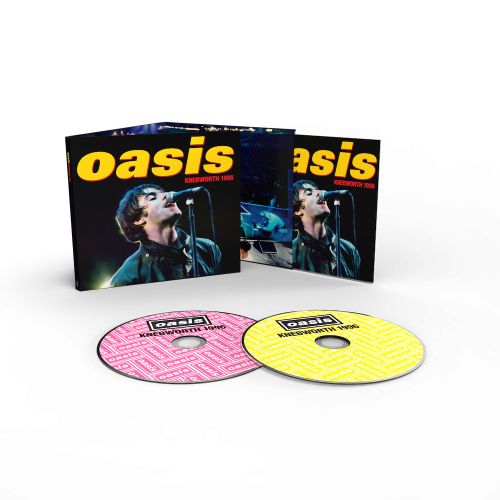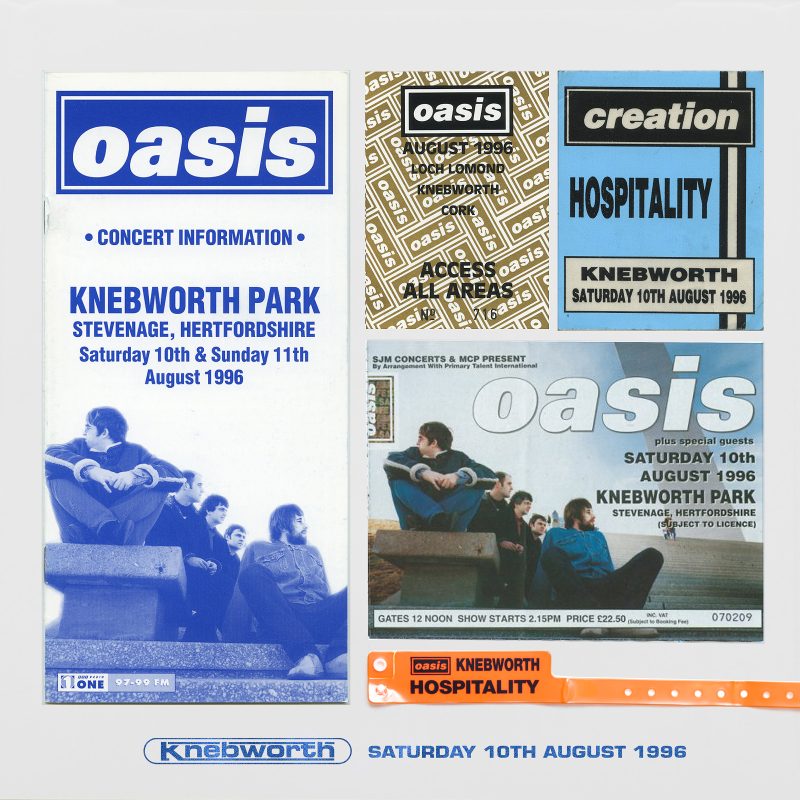 Best Festival
Leeds Festival summer 2021 (The festival is twinned with Reading Festival, but we covered Leeds…and it were a belter!)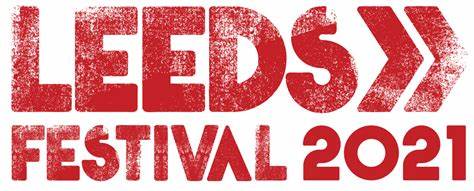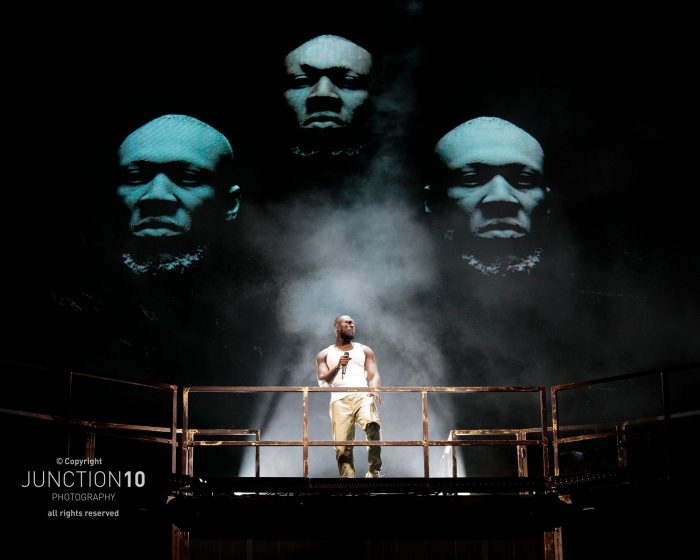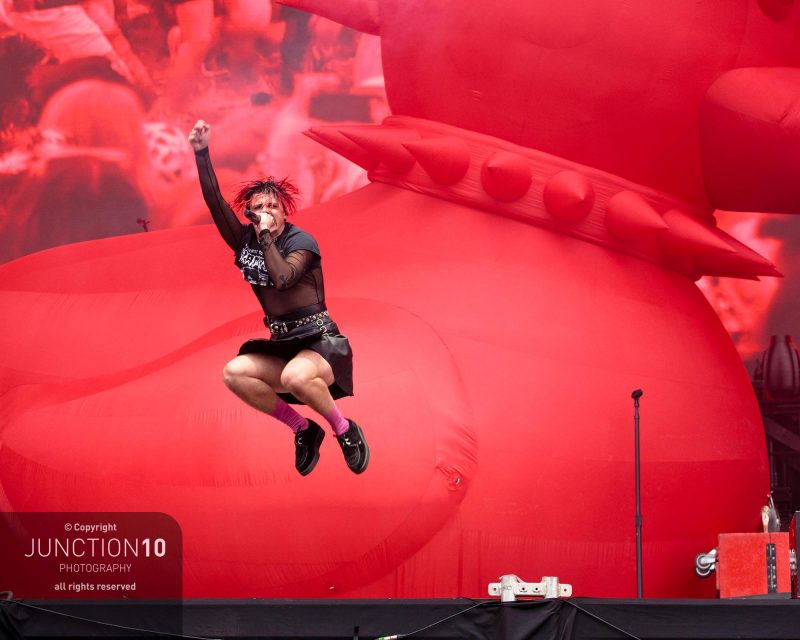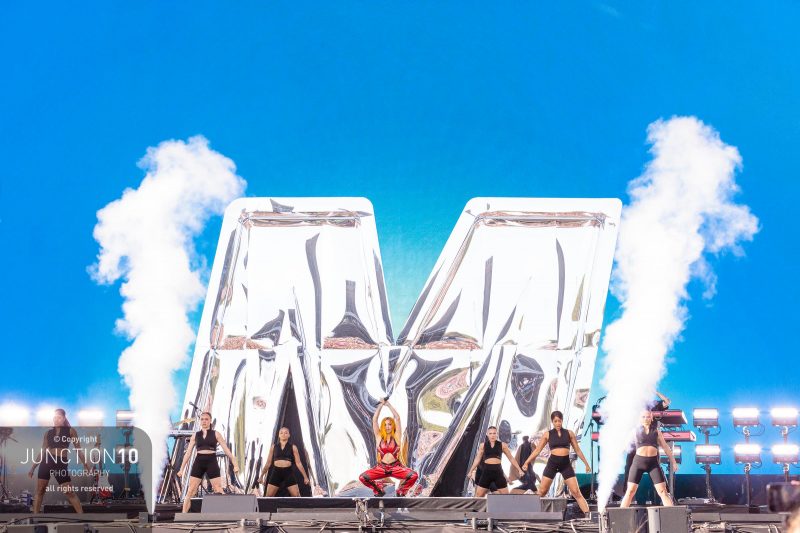 Best Guitarist
Derek Trucks. The man is a giant of the slide guitar and the likes of The Allman Brothers, BB King and probably just about every famous and non-famous guitarist on the planet would agree. But if you are new to this man's fretboard skills, you are in for an other worldly treat when you check him out. Married to Susan Tedeschi, the pair front a gobsmacking band and this year, they delivered a stunning live album – our vote for Best Live Album of 2021.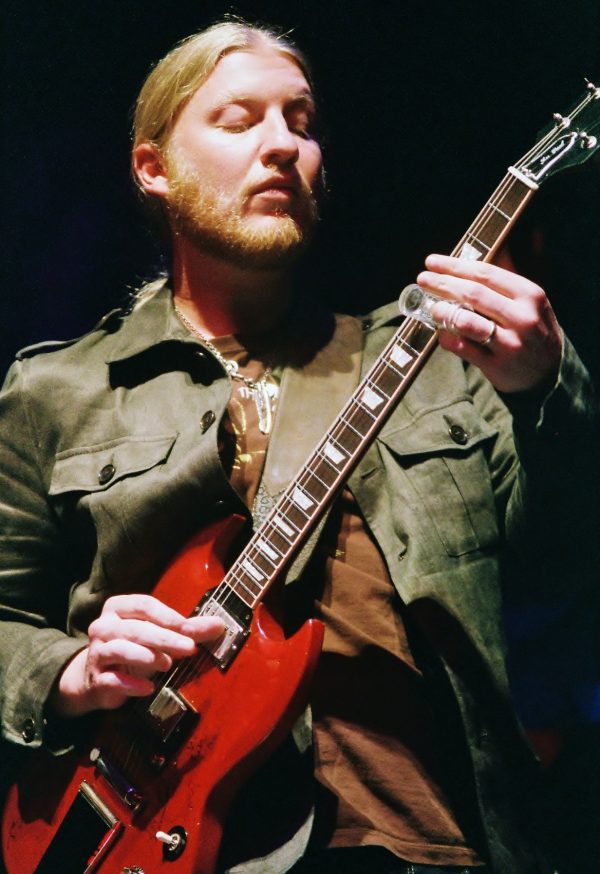 Hot Contenders:
Jarreau "Jay" Wetzels (of UK band Celine & The Blue). This young band are very special and have something unique. We have been bigging them up from day one, and this time, we focus on their guitarist Jay from the Netherlands. Lovely fluent jazz feel, which is unusual for a young guy. From Surrey in the UK, the band met at music college and stayed together after graduation. Gifted Céline Buccomino is the singer. Below is the single they released last year (2023), "Papaya". Check out those guitar licks. Watch out for this band's releases and gigs in 2021. We will!
Marcus King. So soulful as a singer, and a monster guitarist. The US artist guests on guitar on John Mayall's new album, due for release in early 2022, and blows the roof off….

Marcus King (in the hat!) and his band

Seasick Steve. Legend. A one-off. Touring solo in 2021, just the man and his guitars – it was an experience! His usual band of Steve, drums and bass has sometimes featured a chap called John Paul Jones on bass from a band called Led Zeppelin. Seasick plays shows in Europe in the spring, and summer festivals in the UK next year.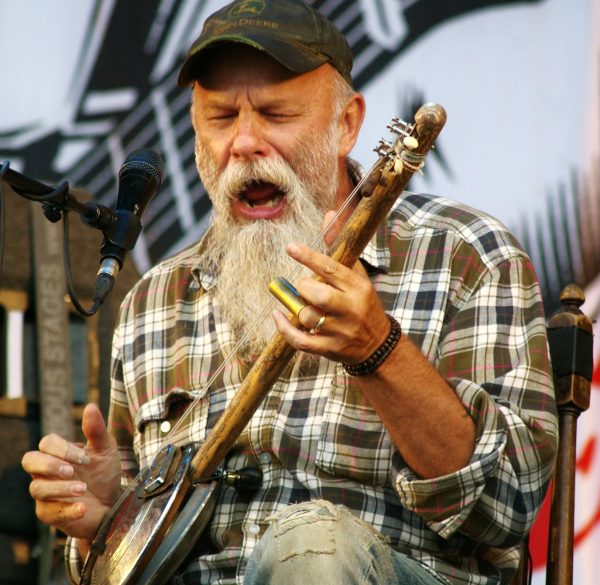 Mark Day (The Happy Mondays). Bez, Sean Ryder and the fabulous Rowetta usually get all the praise and attention when it comes to Manc' heroes The Happy Mondays. But an integral part of their sound and a unique style he has too, comes from guitarist Mark Day. We salute you, sir and we are not squeezing your melons, man!

The Happy Mondays (Mark Day seated with hat)

UK session man Scott McKewon is to be found standing close to Sir Tom Jones on stage these days. He has played with a lot of big names and in his own right. But it for his stunning contribution to the brilliant album "Glorious" from The Kondoors, aka Gavin Condor and his wife Jess Greenfield (she sings in Noel Gallagher's High Flying Birds) that we include him in the roll call of honour of the best guitarists of 2021.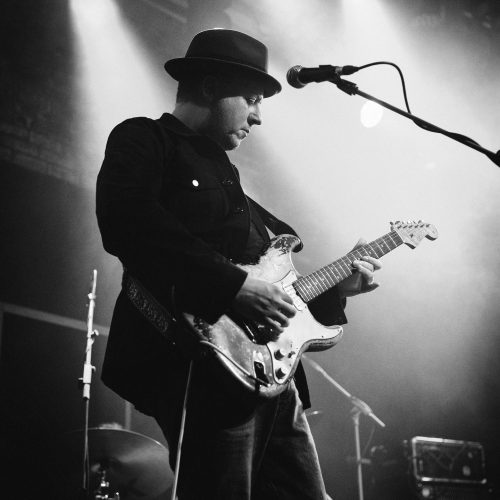 Matt Schofield. Respected British guitarist, singer and songwriter, now based across the pond. His playing gets better, and his collaborations across YouTube are worth your time.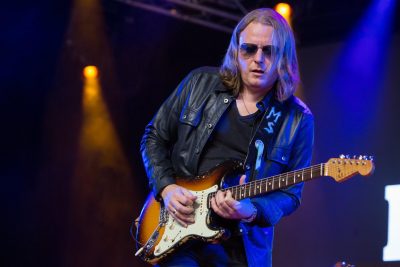 Oscar Jerome. Big fans of this guy at Music Republic Magazine. His 2020 album "Breathe Deep" was a stunning debut from an exciting young British nu-jazz artist-  triple threat singer, guitarist and songwriter. Hailing from Norwich in the UK and now South London-based, Oscar is a busy boy, splitting his time between his solo career and the Brownswood-signed Afrobeat outfit Kokoroko.Oscar penned the track "Abusey Junction" for Kokoroko and it has amassed more than 50 million streams.A graduate in jazz guitar from London's Trinity Laban Conservatoire, Oscar has collaborated with Shabaka Hutchings, Moses Boyd and Yussef Dayes. Oscar has completed successful tours of the USA, Europe and Australia, and accepted an invite to tour with Kamasi Washington in 2019.
Simon McBride. New album due March 2022 on earMUSIC. "The Fighter" is the belting lead single from the album. Got Planet Rock and maybe even BBC Radio 2 airplay all over it. Belfast native counts Ian Gillan from Deep Purple asan admirer – he thinks Simon is one of the best guitar players in the world. Simon has also played a full tour as a member of Ian Gillan's band. Simon McBride's music has already generated more than six million plays on Spotify.
Best Acoustic Artist/Band
Richard Ashcroft of The Verve for his lovely new album Acoustic Hymns Vol. 1, (October 29th 2021), which strips down and reworks his major songs, including a glorious version of Bittersweet Symphony.
Hot Contenders

The Buckleys.

Teenage siblings trio from Australia

Adrian Byron Burns. Washington DC-born, France-based artist who can turn his hand to electric guitar at the drop of hat, but for the last few decades, he is best known for his acoustic skills and that voice. He has paid his dues working with a who's who of stars including Bill Wyman, and appeared on the French version of The Voice, hitting the headlines as an amazing discovery. His latest album is 2019's superb "Et Caetra".

Adrian Byron Burns (with Jim Mullen)

Derrin Nauendorf. Aussie artist with a loyal following and solid reputation around the world from his constant touring across circa 20 years. After a few years based in the UK, Derrin is back home in Australia and sometimes plays with a blues band on electric guitar. But it is for his eight acclaimed acoustic albums and powerful solo shows he is best known, and his unique percussive approach. His latest album, "The World Within" was released in 2019.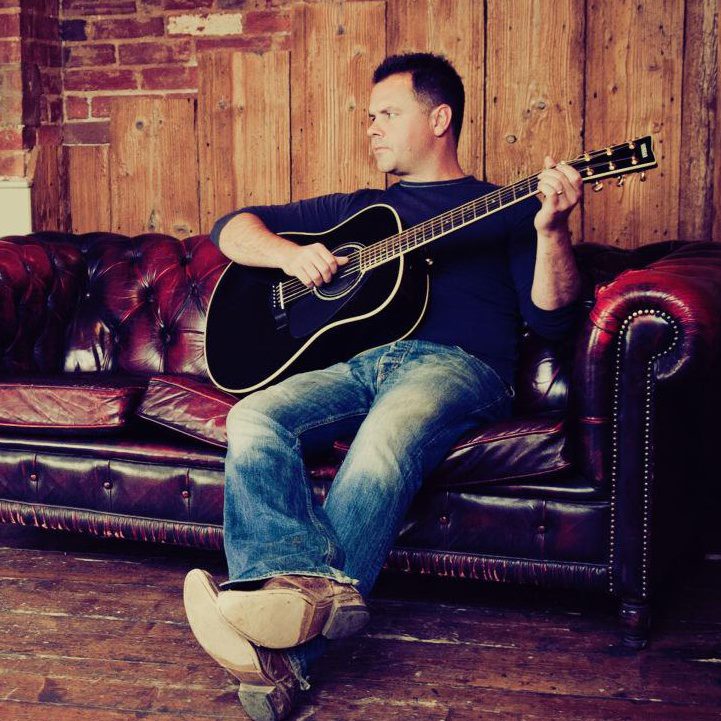 Best Book
Rememberings: Sinead O'Connor. Brutally frank revelations from the Irish legend. It is hard-hitting and a well crafted book.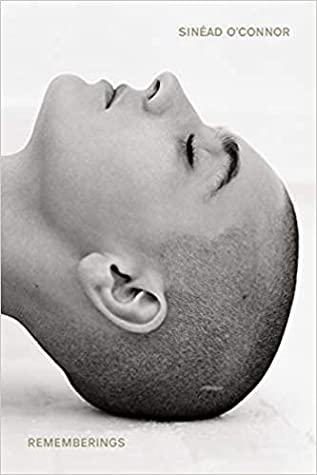 Hot Contenders:
Bessie Smith by Jackie Kay.

Beeswing by Richard Thompson.


John Cooper Clarke: I Wanna Be Yours (paperback published September 2021). A brilliantly funny and honest autobiography from The Bard of Salford – iconic punk poet who often sets his words to music, and he has made an album and toured as lead singer (yes, really!) with Stranglers' legend Hugh Cornwell. Arctic Monkeys used his poem "I Wanna Be Yours" for a song in 2013.  Look out for our revealing John Cooper Clarke "Track Record" interview coming soon….
Best Music Video
Anywhere Away From Here: Rag 'n' Bone Man and Pink.
Hot Contenders:
Best DVD or Film
Respect – The long awaited Aretha Franklin biopic, in which Jennifer Hudson was utterly stunning as the Queen of Soul. As music biopics go, this is up there…..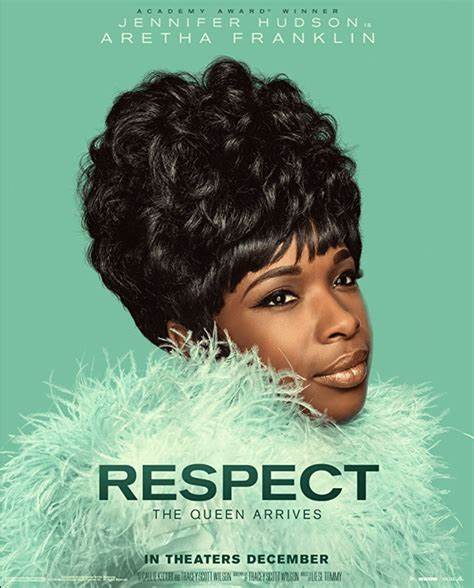 Best Producer
Dan McDougall, King Ed and Mark Ralph for Baby Queen: Yearbook
Hot Contenders
Richard Ashcroft and Chris Potter for Acoustic Hymns Vol. 1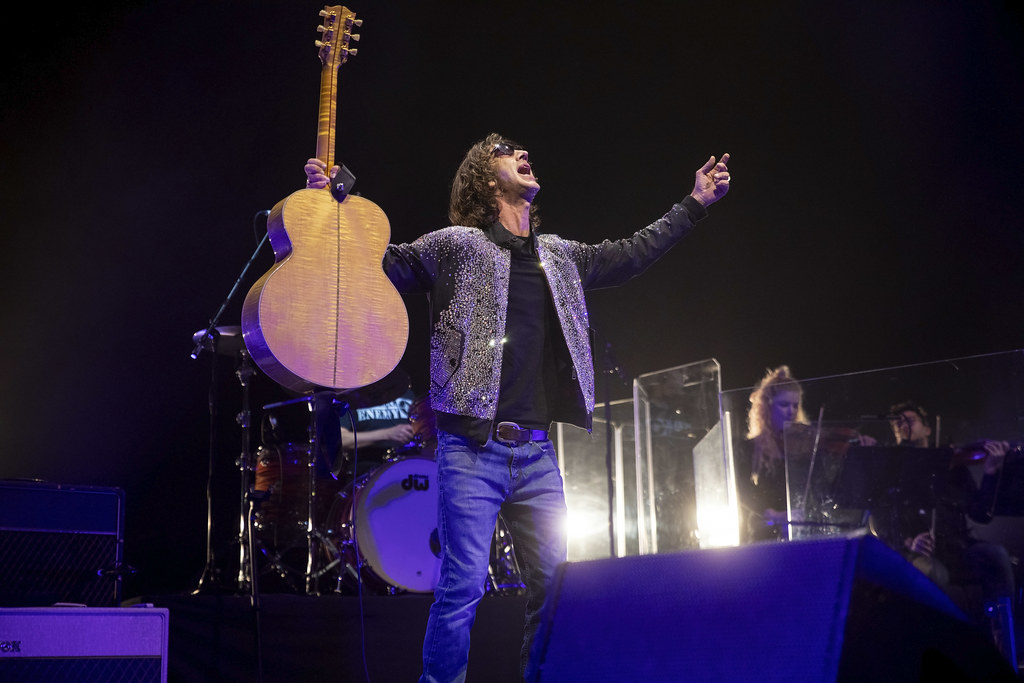 Ben Jackson-Cook, Mike Elizondo and Rory Graham for the Rag 'n' Bone Man/Pink hit, "Anywhere Away From Here".
Best Song & Songwriter (s)
Anywhere Away From Here: Rag 'n' Bone Man and Pink. April 2021 – # 9 UK chart, certified silver. Penned by Ben Jackson-Cook, Dan Priddy, Mark Crew, Rory Graham aka Rag 'n' Bone Man and Simon Aldred.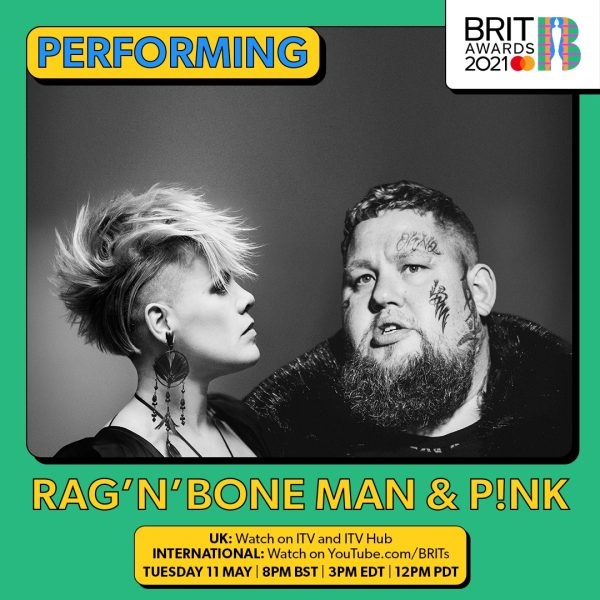 Hot Contenders
Baby Queen – You Shaped Hole. Tuuuuunnnnnneeeeeee!
Baby Queen – Narcissist. Brilliant lyrics.
Cookin' On 3 Burners (feat. Mantra and Jane Tyrell) = World Is Cold. fab track from Aussie band.
Candlelight In The Dark – Judith Hill. Wow moment…all the feels…….So like Aretha.
Richard Fairlie: The Reason I'm Breathing (minute).
Interviewee Of The Year
Don McLean. The legendary singer and songwriter behind iconic songs such as "American Pie" and Vincent", gave Music Republic Magazine a brutally frank face-to-face lengthy interview (and photo shoot) in a London hotel when he was briefly in the UK this autumn to promote his 2022 tour. Writer Lucy Boulter made a new friend in Don, who enjoyed the chat so much, he asked his PR rep' and tour manager to extend the slot by a good while! Check out the fascinating in-depth interview and exclusive photographs here: https://musicrepublicmagazine.com/2021/10/mr-american-pie-don-mcclean-im-a-lover-and-a-builder/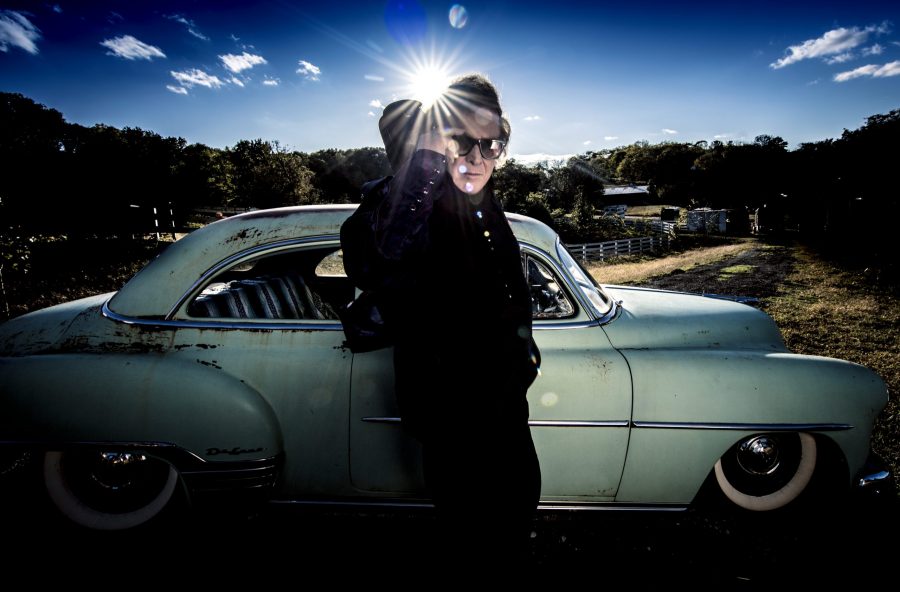 Lifetime Achievement Award
Charlie Watts (Posthumous). What can one say about this amazing guy that has not already been said? So, so sad he is no longer the engine room for the world's most famous rock and roll band. He died in August 2021 at the age of 80.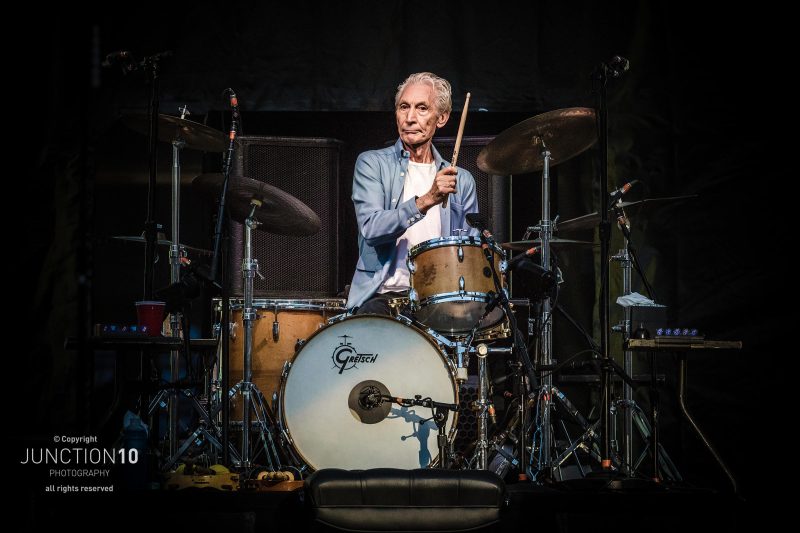 Our intrepid lensman Jason Sheldon caught Charlie and his mates in action in Coventry in 2018, and we think these images perfectly capture Charlie at work. Missed more than words can say…..His contribution to music since he helped form the Stones in 1963, was immense – and he was always the same humble, nice guy if you met him. Married to Shirley since 1964.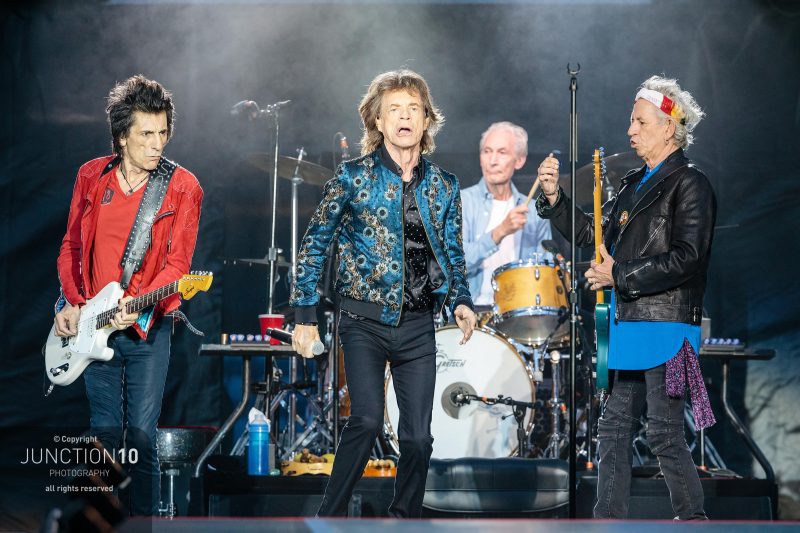 Our Red Hot Tips For 2022
Richard Fairley

We tip Richard Fairley for giving it some stick in 2022…

Bree Runway. London-born (Hackney) singer featured on Lady Gaga's "Dawn Of Chromatica" remix album in September 2021. Bree aka Brenda Wireko Mensah rejects labels for her and her music, and dislikes being called a rapper or an r&b artist. She calls it pop and names Lil' Kim, Britney Spears, Madonna, Missy Elliott, Pharrell, Kelis and the Neptunes as her biggest influences. She adopted her four year old cousin in 202 after her aunt's death. Already a star, she is gonna go nuclear in
2002 and beyond…

Bree Runway
Finn Askew has clocked up millions of streams in the last 18 months and turned in rave live sets at Leeds and Reading festivals in 2021, plus for sold out headliners in November. His six-track EP "Tokyo" blurs the genres nicely. Plenty of shows lined up for 2022, and this young chap will fly……
George O'Hanlon is essential listening if you are a fan of Bob Dylan, Thom Yorke and Jeff Buckley. The 21-year-old from Dorking in the UK, signed to EMI Records on the strength of his songwriting chops. His voice is up there too.
Gracey already doing well, but 2022 will be an even bigger year for her we bet…..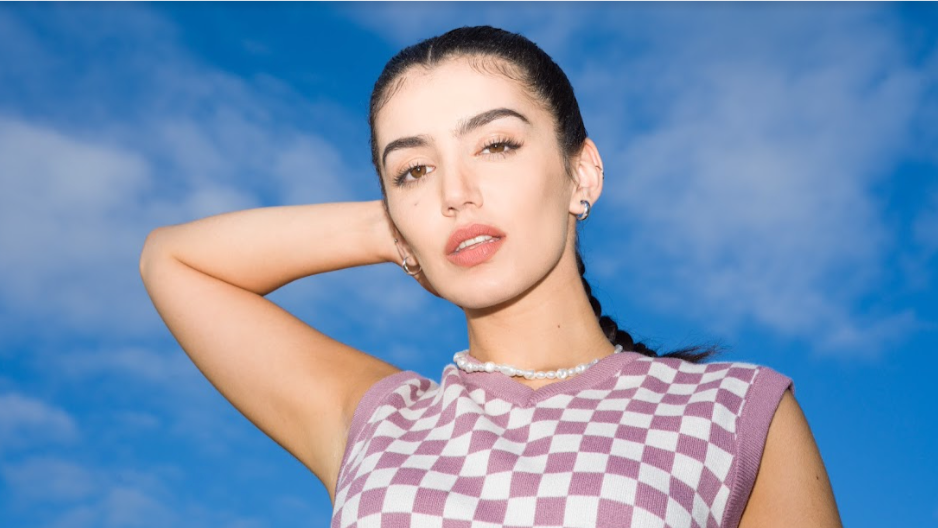 Mimi Webb is off to a flying start since posting  acapella clips to Tik Tok in 2019 gaining 20+ million views. Since then, singles have attracted more than 200 million streams. She has had two Top 15 UK hits and dented the US charts too.
Lauran Hibberd. We have tipped her for a good while now and still have faith she will go bigtime. Slacker pop sensation dropped her "Goober" EP in July 2021 and has since signed to Virgin Music. Festivals lined up for summer 2022.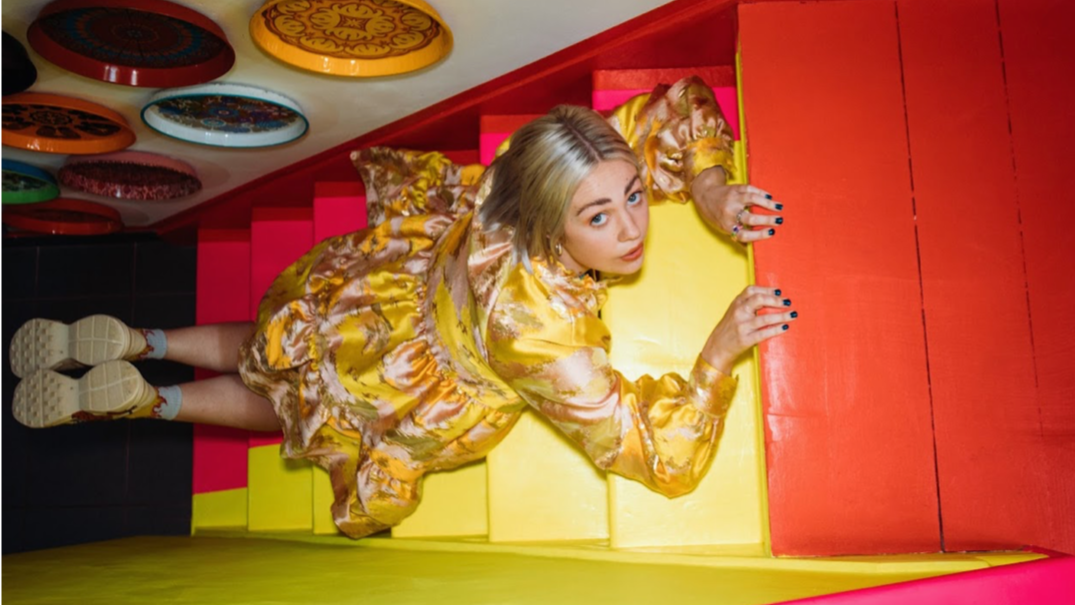 Ben Kidson. Major record labels are missing out on this young potential hitmaker. London-based, West Country singer and songwriter Ben Kidson is sat on a pile of radio and chart-ready hits, to our ears. He calls it "punk pop". Think Olly Murs and Justin Bieber-quality commercial pop. He has more hooks than a fishing tackle shop! Instantly indelibly etched into the memory, his on-trend quirky and feel-good songs are a perfect fit for his likeable vocal style.His 2020 track "Get Mad" (hear it below) is a smash waiting to happen….. 2021 single "Bathroom Floor" is just as strong (hear it below). He has a bunch of new singles and videos due between January and the spring, so we will be keeping an ear out for those and whispering in a few A&R earholes if those cuts are as cracking as his previous output. Lots of his stuff on Spotify and YouTube. An exciting find……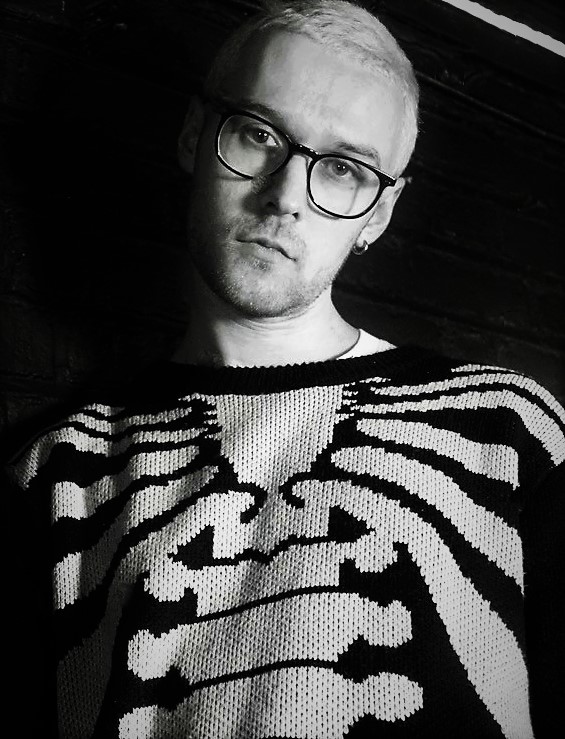 Irish and Zambian rapper, singer, poet, grime and hip hop artist Denise Chaila is deffo gonna take off globally and soon….Big love for her big talent….Grab her 2019 debut EP, "Duel Citizenship", 2020 album "Go Bravely" and latest release, November 2021's EP "It's A Mixtape".Her family moved to Ireland when she was three, after her father, a doctor, was offered a position at a hospital in Dublin. The family later moved to Limerick. She attended the fee-paying Kings Hospital Secondary School in Palmerstown and went on to study English literature and sociology at the University of Limerick.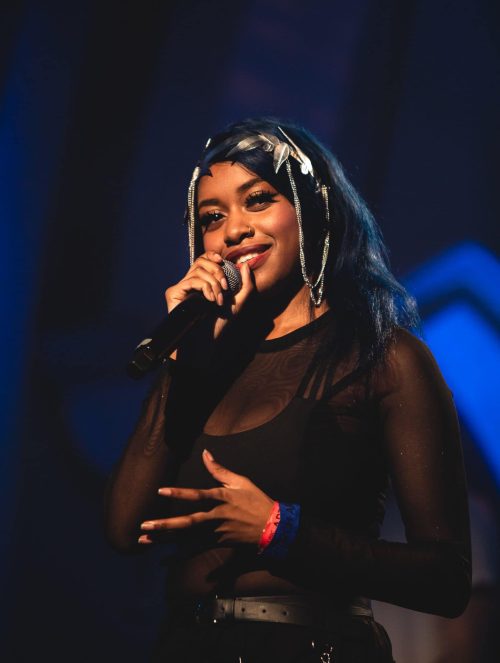 Look out for some cracking new albums in the first quarter of the new year. In January (21st), we tip this one as a future chart topper: The glorious Olly Alexander and Years & Years with "Night Call". He was incredible in the TV drama "It's A Sin".

Olly Alexander

Jamie Webster

Jamie Webster will have a big year in 2022. His new album, "Moments" drops on 28th January 2022, and he continues his tour throughout Jan & Feb. Jamie has a mega headline show on his native soil in November (19th) 2022, at Liverpool's huge M&S Bank Arena, after three sold out nights at the Eventim Olympia in Liverpool this month (Dec 2021).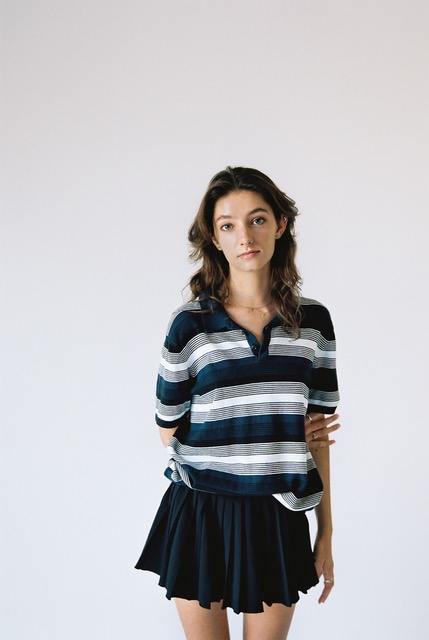 20-year old Californian newcomer Alix Page will release her eagerly anticipated debut EP "Old News" in January 2022. The release of the powerful lead single "25" earned praise for her "wistful nostalgia, bittersweet vulnerability and captivating storytelling." Latest single "Radiohead" dropped at start of  December '21. Page joined Alfie Templeman for a run of US tour dates in 2021, before hitting the road in support of Gracie Abrams in early 2022.
In February, Bastille drop their new long player, "Give Me The Future". We predict a Top 10 hit album. Same month, the irrepressible Frank Turner will release his new album, "FTHC".
In March, watch out for KAWALA and the album, "Better With You". Then on the 25th, Sea Girls will drop their second album, "Homesick" and this will blast to number one, we are sure of that – and with a tour on the books for 2022 too, they are destined for a cracking year.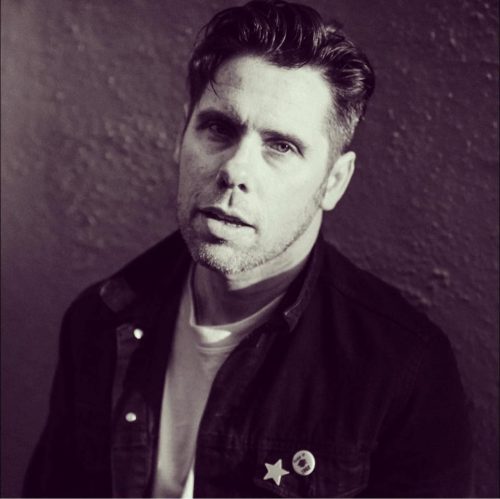 Listen out for Si Connely, who has been around the block a few times in his career – and the globe. Superb voice (think James Morrison and Chris Martin), strong commercial self-penned songs and powerful live shows.His mission for 2022: No less than one EP release a month AND a new album. Touring too. I hope he has a good supply of energy drinks!The

London-based artist's debut album, "Youth War & Joy" dropped in 2016, w

ritten and recorded while living out of his car. Si impressed producer Chris Potter (The Verve, Blur, The Rolling Stones) and Grammy-winning producer Dom Morley (Adele, Amy Winehouse) enough to see them step up for free to help create his debut album.His track "Hurt You" featured on the ITV drama "Monroe" (see the video below) and was picked up by Coldplay, who backed Si's vocal performance.Si landed a major label deal with Sony/Chrysalis for his second long player, "Eject" (24-track double album), featuring an array of major league producers, before his third album "13 Ghosts". He has co-written songs for The Voice UK winner Stevie McCrorie, and worked with Boyzone, Guvna B and Annie Lennox. After a long period of touring the UK, Europe and the US, Si released singles from his upcoming fourth album "Change'".The self-produced album is set for release in March 2022, and features a host of tracks recorded while he was on tour, including "State of the Nation", which featured on BBC TV's "The One Show." "Change" sees the return collaboration with Brit-award winning producer Chris Potter and Madonna's drummer Steve Sidelnyk. We will be keeping tabs on those dozen EPs and that new album, "Loneliness In The Making", which is due in October 2022…..
John Mayall must surely be the oldest living artist to be releasing albums and playing live gigs, at 88-years-old. Long-time US resident, British blues legend John has a new long player, "The Sun Is Shining Down" – his 37th studio album – due for release on 28th January 2022 on Forty Below Records. It features guests Marcus King,  Tom Petty's Heartbreakers' Mike Campbell, Buddy Miller, Scarlet Rivera of Bob Dylan's Rolling Thunder Revue, Melvin Taylor and Hawaiian ukulele star Jake Shimabukuro.

Also on hand are Mayall's longtime dynamic Chicago rhythm section of Greg Rzab on bass guitar and Jay Davenport on drums, with Texas guitar slinger Carolyn Wonderland.

Recorded at Robby Krieger's (The Doors) studio with Grammy-nominated Producer Eric Corne. Mayall's fifth studio album for Forty Below Records. Mr Mayall is a previous recipient of Music Republic Magazine's "Lifetime Achievement" recognition. Well deserved too.  
---
Photo credits:
Baby Queen x 2 images by Sam Hohls
Ben Kidson by Alex Asprey
Richard Ashcroft, Ashnikko, Philip Oakey, Nick Cave, Warren Ellis and Self Esteem by Mike Gray
Charlie Watts, The Rolling Stones, Liam Gallagher, Wolf Alice, Mabel, Yungblud x 2, Beeabadoobee, AJ Tracey x 2 and Stormzy x 2 by Jason Sheldon
Sea Girls by Blackksocks
Lucy Deakin by Huw Williams
Sam Fender by Andrea Bottino
Greentea Peng by Stefy Pocket
Opus King image by Sean T. Hawkey
Jodie Nicholson by Jodie Canwell
Derek Trucks, Becky Hill, Seasick Steve, Olly Alexander, Sea Girls, Judith Hill, Richard Fairley and Adrian Byron Burns by Steve Best
John Mayall by David Gomez