Treasured British singer-songwriter Judie Tzuke is heading back out on the road in the autumn of 2022 to resume her celebrated collaboration with fellow hit-makers Beverley Craven and Julia Fordham.
The "Woman to Woman" tour is back, and for the 2022 trek, the talented trio is joined by a new fourth member, singing star Rumer. Together these four vocal powerhouses will  showcase the hits that have earned them numerous awards and sold millions of records.
In addition, the new year sees the release of a new "Woman to Woman" live album, featuring some of the highlights from the 2018/19 tour.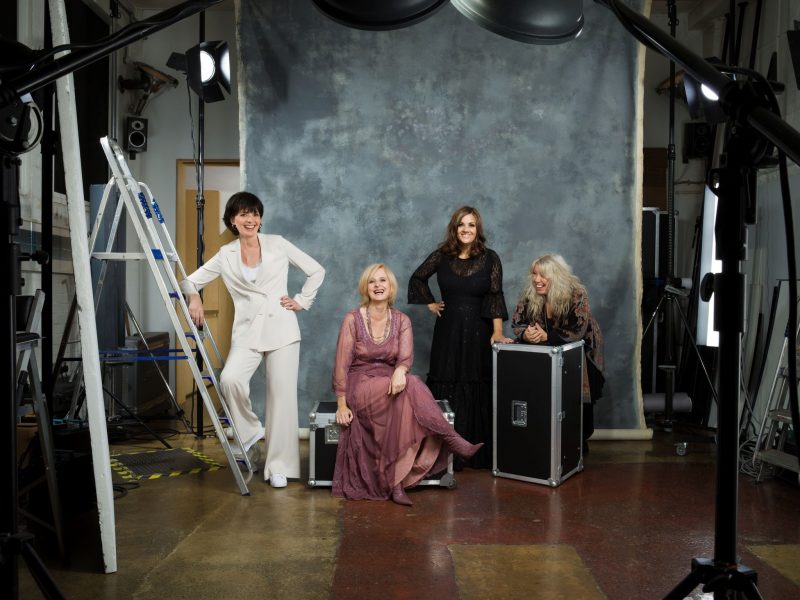 For Judie, the tour promises to be another highlight in an already busy year, with the release of a new solo album anticipated in the early part of 2022, adding to her catalogue of more than 25 albums. Yet to be named, it comprises a number of songs she has written for and with other artists; songs she promises are as full of meaning for her as for the artists who went on to perform them.
But "Woman to Woman" is a much-loved commitment in Judie's diary, as it provides great camaraderie and support on a stage shared with people she considers to be her friends. For a star who has suffered severe stage fright her whole career, that energy is very special.
Stay With Me Till Dawn…
"I never wanted to be looked at, and I still find that excruciating. But I would have made music for myself even if no one else wanted to listen to it. And with 'Woman to Woman', we are so supportive of each other. We sort of fell in love with each other on the stage," she explains.
For all her humility, Judie is no stranger to being very visible, on major stages. Having signed to Elton John's Rocket Record Company, Judie toured the US in 1980 as support to Elton – playing to huge capacity, sell-out audiences, such as the 450,000-strong crowd in New York's Central Park.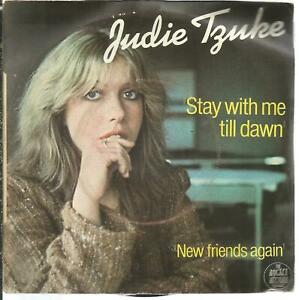 And her Glastonbury show in 1982 was notable for its innovation as well as for her performance, as it was the first year in which the festival used lasers in the lighting set-up.
More than 40 years after its release, Judie is still loved particularly for her timeless ballad "Stay With Me Till Dawn". It spent an impressive 17 weeks in the UK singles chart in 1979, and was recently voted one of the Top 50 Songs of the last 50 years.
In her "Track Record", Judie recalls many of the tracks that invoke some of her most important memories. And you can read much more from Judie in our "Features Zone", following her recent revealing chat with Lucy Boulter. See that interview feature here: https://musicrepublicmagazine.com/2021/11/judie-tzuke-stage-fright/
• "Woman To Woman Live In Concert", the 23-track album, will be released on 28th January 2022 by Right Track/Universal on CD and deluxe vinyl box set.
• The 19-date Woman To Woman tour kicks off in Northampton on 18th October 2022 and closes in Cambridge on 26th November. Info here: www.wtwlive.com
Judie Tzuke's "Track Record":
1. First song you heard as a child?
Music was everywhere in my life; my Dad managed artists and singers, including Andrew Lloyd-Webber and Tim Rice, who wrote "Jesus Christ Superstar" in the flat above Dad's office. But, I especially remember hearing "Judy In Disguise" by John Fred and His Playboys, and thinking they had done a song about me!
2. First single you owned?
"Hey Joe" by Jimi Hendrix. It was a lot more cool than my first music memory!
3. First LP/album you owned?
"I Heard It Through The Grapevine" by Marvin Gaye. I covered a song from it myself, much later on, called "You."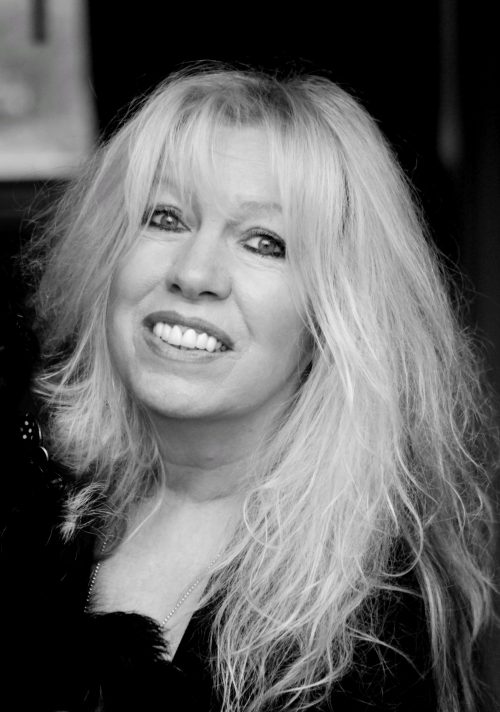 4. First CD you owned?
I probably replaced a record with a CD, and almost certainly "Solid Air" by John Martyn. I would definitely have bought that again on CD.
5. Last music you bought?
The last thing I bought just happens to be my daughter Bailey's single. It's called "Only Way To Let The Light In" by T.I.G.Y. It makes me very emotional.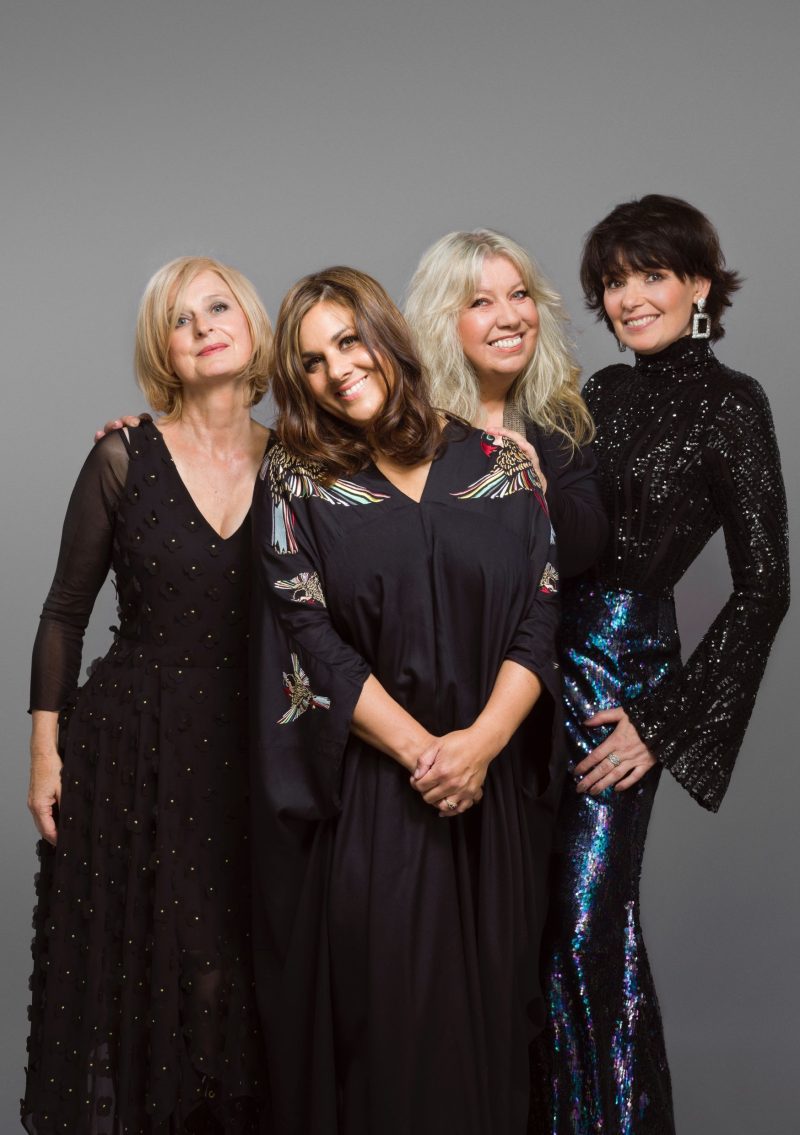 6. Which album would be on your wish list as a gift?
Well, that would be T.I.G.Y. again. I'd like their first album, whatever the band decide to name it, when that comes out next year.
7. Favourite album?
"Blue" by Joni Mitchell. The last time I was with my father before he died when I was 14, we sat and watched her perform the whole album on TV. It's an amazing album.
8. Best record ever made (can be single/album/EP)?
It has to be "I Heard It Through The Grapevine" by Marvin Gaye. I was at a boarding school, and I remember staying awake to hear this track again on the radio.
9. Guilty secret in your music collection?
No guilty secrets, because I allow myself to love whatever I love – and I love an awfully wide range of music. But something you perhaps wouldn't expect in my album collection is "Watertown" by Frank Sinatra.
10. What does music mean to you and how does it make you feel?
Oh, I'm made of music. I don't think I would have survived in this world without music. I'm a very emotional person, and I write music to exorcise my feelings. Music can take me out of moods or put me into moods. Apart from my children, music is pretty much my whole world really.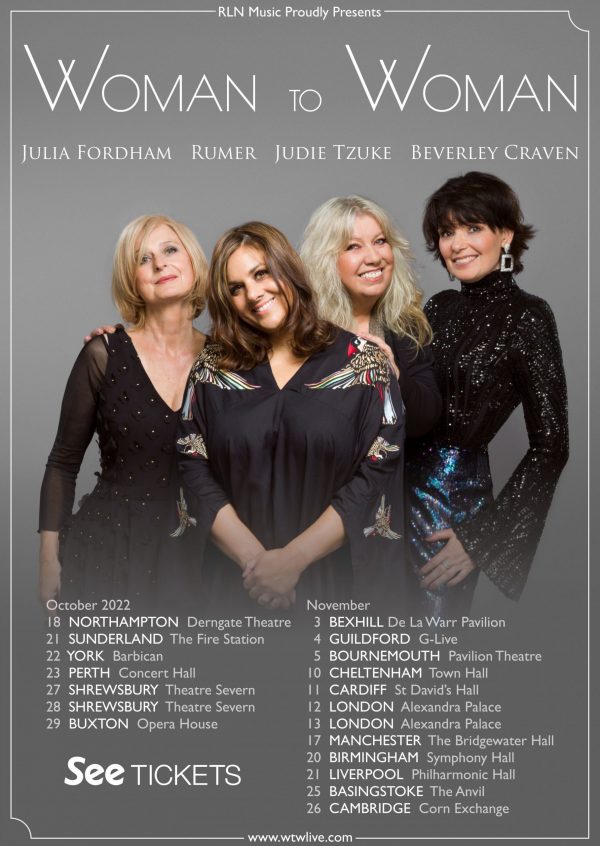 11. Which song or album is a guaranteed mood booster?
I'd have to say "Solid Air" by John Martyn again. It's an album I go back to, and it's a very calming and interesting place to put myself. (And I like Sarah McLaughlin, for when I want to put speakers either side of my ears and cry for half an hour.)
12. Which song or album would be the soundtrack to a film about your life?
"Hey Jude" by The Beatles. It isn't about anything related to me if you look at the lyrics, but for me it feels like my soundtrack song.
13. Your favourite driving track – or music to exercise to?
"Hold You" by Gyptian. It's got some rude lyrics, but go and play it when we've finished talking – draw the blinds and dance around, and you'll see why I've picked it!
14. Best song or album for a romantic moment?
"Let's Get It On" by Marvin Gaye. It's romantic in a Marvin Gaye kind of way…and now my daughter is looking at me very strangely!
15. Which song was played for the "First Dance" at your wedding?
We didn't do the big thing, because we got married in a register office after we'd been together for about 25 years, and just went out for tapas afterwards! But if I did the big do, I'd choose "May You Never" by John Martyn.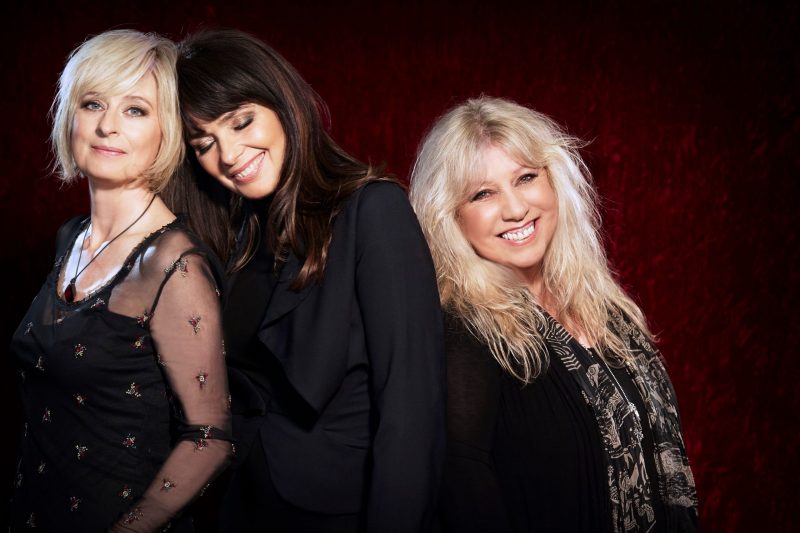 16. Your choice of song to sing at karaoke?
Not so much at karaoke…but Bailey, Tallula and I sang "Crazy Love" by Van Morrison at a very good friend's wedding.
17. Which song takes you back to your childhood – and to which specific memory?
Lots of songs feel like childhood, but when I hear "Hey Jude" by The Beatles, I can put myself back in the room when I first played it. I can still remember my excitement about it, because I felt it was my song. I remember putting it on the record player and starting it over again and again and again, at the farm where I lived with my Dad.
18. Favourite band?
That's a tough question. Back in the day it would have been Free and Bad Company, because Paul Rodgers was a massive influence on my singing. I heard his voice and it did something for me that I loved.
19. Favourite singer?
Bonnie Raitt. She was very bluesy, and there weren't really any girls at that time singing in that style. She was the girl singer I wanted to be able to sing like the most.
20. Which song would you like played at your funeral?
I wrote one myself, called "If (When You Go)", and I would choose that…not because I'm up myself, but it's all the things I would want to say to the people who were there! It's based on the Rudyard Kipling poem "If", and I wrote it for a friend who was going away on tour. It just says: remember me, and I'm always there.
---
Words: Lucy Boulter