Judie Tzuke gifted us her timeless ballad "Stay With Me Till Dawn" more than four decades ago, and has since released more than two dozen albums.
But her career has been blighted by severe stage fright, as she tells Lucy Boulter ahead of a 2022 UK tour with three more beloved UK singing stars…
Announced today (17th November 2021), the celebrated "Woman to Woman" tour is back on the road next year – showcasing the raw power of sisterhood as well as its four famous female voices.
The package tour's original line-up – Beverley Craven, Judie Tzuke and Julia Fordham – is joined this time by a fourth member, platinum-selling Rumer.
The four vocal powerhouses will be pooling and sharing their wide catalogue of global hits and ballads across the UK, and reminding their audiences just why they've racked up a collective assortment of awards, gold and platinum discs, and plaudits galore.
Between them, these women bring together an extensive back-catalogue and a slew of hits.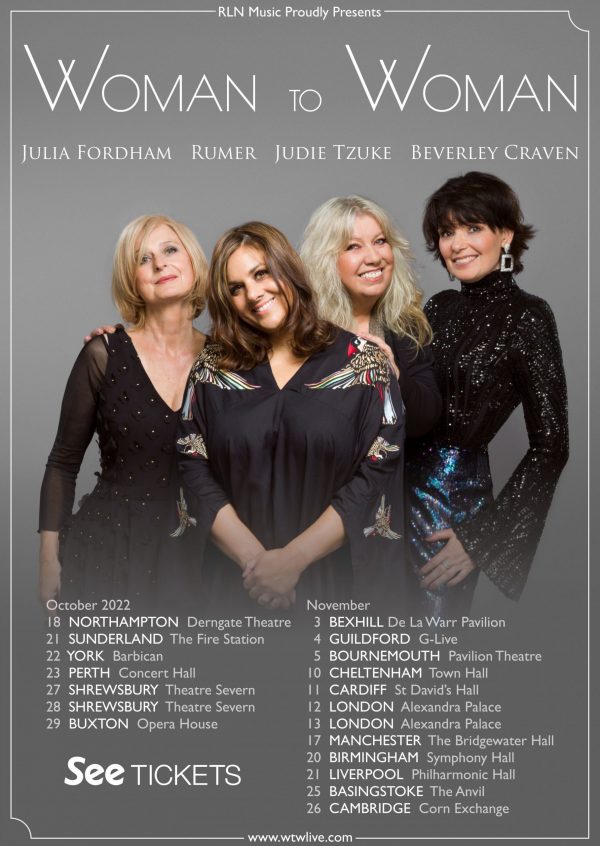 And, if you're a woman of a certain age like me – in other words, you've been there and done that, but still got plenty left – the chances are you've lost yourself at least once in classic love song "Stay With me Till Dawn".
A timeless track written and performed by Judie Tzuke, which spent 17 weeks in the UK singles chart, peaking at # 16 in 1979, recently voted one of the top 50 British songs of the last 50 years.
For Judie, an emotional connection with her audience is particularly relevant for this tour, because for her, "Woman to Woman" is as much about sharing and collaborating as it is about the songs.
Rabbit in the headlights…
Because this is a woman who – despite her glittering bio and command of huge audiences – has fought crippling stage fright for decades. And sharing a stage with her good friends in "Woman to Woman" changes everything…for her and for the audience.
"I can't tell you how I feel like a rabbit in the headlights on stage. I don't often look out to the audience; that doesn't mean I don't sing to and for them, but I can't really look at them," Judie tells me, during a long chat from her home near Dorking.
"So I shut my eyes and I just get back into the music and try to get back to when I wrote it. When I write or sing a song, I try and give two hundred per cent of myself and how I feel, right from my soul and my heart, and I figure that way it will reach people.
"With 'Woman to Woman', it's so much easier to be up there with the others. We sort of fell in love with each other on stage, because we're all so supportive of each other.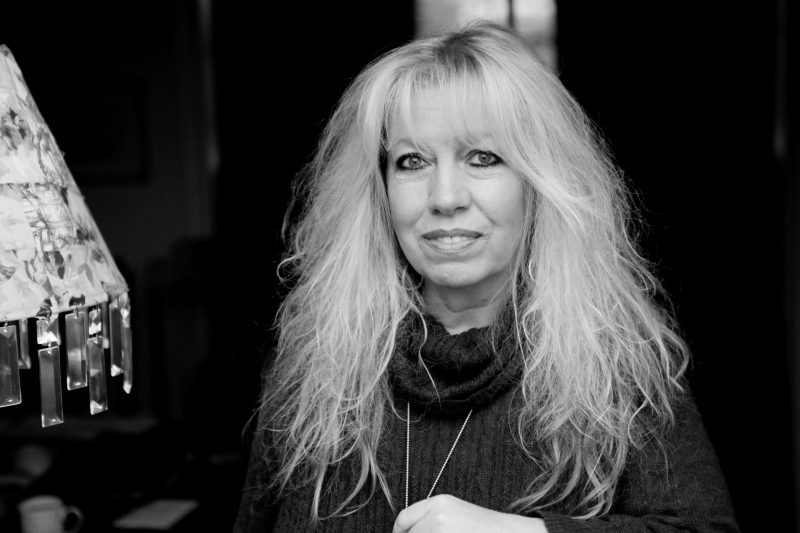 "We're on stage together most of the time, doing each others' harmonies and backing vocals. It took us a little while to learn to share a stage, but we've done two tours now, and I think our personalities are such that we're very happy to share it. Rumer is joining us next year, and I think she is like us too. We're all happy to support each other in their moment.
"'Woman to Woman' was Beverley's idea, and she will tell you (because I feel embarrassed) she'd always been a big fan of mine. And so she wanted me to do it. The first time I was asked, I just didn't know how it would work…but then it seemed like a good idea!
"I'd never met Beverley or Julia before. The music industry is funny and I think, back in the day, there weren't many girls, and they tended not to be mates with each other. No reason for that, I guess it's because we were the front of the bands and we didn't get to meet other women.
We were lonely in our workplace…
"It was quite a remarkable moment when I sat down with Beverley and Julia and we started sharing experiences…and to realise that, you know, we'd all been a bit lonely in our workplace. Our musicians didn't want to talk about make-up, on the lighter side, or other things that happened on the not-so-light side. It was just brilliant to be able to share that.
"I think women are more competitive with each other when they're younger, and certainly I had more men friends than women friends back then – but as they grow older they realise that actually women are bloody fantastic. You can be friends, and you can support each other."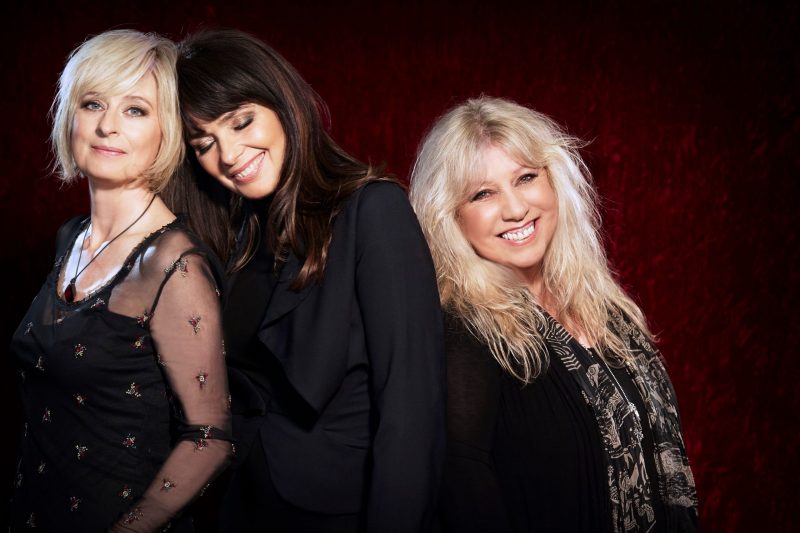 She may have been late to the 'girl-friends' party, but Judie does have very good form for making music a family affair. She married a member of the first Judie Tzuke band, Paul Muggleton, and their daughters Bailey and Tallula Muggleton-Tzuke have both shared vocals with her on stage. In fact, they performed together to carry Judie through the gig in which her very worst fears came true.
"My biggest fear in life was forgetting my words or not being able to sign on stage. And then we did a gig at Union Chapel in London in 2014, about six months after I'd had cancer [of the womb] – which would have been terminal but I was really lucky and it was caught early. I'd also had a throat infection, and then I walked out on stage, opened my mouth to sing, and the worst thing came out of it.
"It wasn't my voice! It was this awful voice that wouldn't sing in tune, and in front of a packed house. Everybody was like – oh my God, what do we do now? I started talking and just saying to people – my voice is gone, I don't know what to do, if it's too awful just tell me to go away.
"But we got through it; my daughters were there and they sang. But also the audience sang all my songs to me! The warmth and the love from the audience…everybody was incredible. It was the worst gig I've ever done, but we got something stupid like four or five standing ovations. People even wrote about it, saying 'God, I wish I'd been there'!"
I've done cancer and everything changed!
I suggest to Judie that anyone who spends their time and money coming to a gig is already invested in you and your performance, and this experience proves the power of that connection with an audience. So does that make the stage experience easier in the future?
"Well, I went home and I thought – I've really got to get over my fears about being on stage. Everything changed after I had cancer; I actually wanted to do what was most frightening, because I thought – well, I've done cancer! And the thing that had always frightened me was talking on stage.
"My friend suggested: sit in a room and talk to your fans, talk to them. So we did these gigs where I do questions and answers – and they were scary, but it was great to actually engage with my audience in a much smaller place. It was a cathartic thing, just to face all the things that were most frightening to me."
I can't help but admire Judie's honesty about her stage fright, especially as she has played some of the biggest stages in the world. In 1980, Judie toured the US as support to Elton John, playing to huge audiences like the 450,000-strong crowd in New York's Central Park. [Judie was signed to Elton John's Rocket Record Company, and then to Chrysalis Records, and she has released circa 25 albums, some of which had major chart success. ]
In 1982, she was the second headliner at Glastonbury, delivering a performance that was literally ground-breaking, as she explains: "We came on stage just as the light went down, and this was the first time they used lasers. I think that may have been the first concert in England that used them.
"I literally walked out into the lasers, and we'd never seen anything like it. It was incredible, that gig. The lights can confuse you when you're on stage and you can't see anyone, but this night it was like being on another planet as far as the lighting was concerned."
I never set out to be famous – writing songs is a need…
And so it is endearing, to say the least, to find someone with that superstar experience who is so honest about what it takes to get on stage – however deep her love for the songs. And her willingness to be so honest and authentic is particularly important right now.
"People are talking about mental health so much more. And I don't hide the fact I suffer from depression. I lost my father when I was 14, and my sister died when my first album came out. There was a lot going on when I was around 14 to 18, some terrible things. And I would always try and help people who have been through similar things. I love to understand people; I find humans very confusing and fascinating, I suppose.
"I write with young artists, and it's such a privilege for me, to get to know people in a way you would never get to know someone in 20 years ordinarily –because we pool our emotions and our experiences, find somewhere in the middle where we both feel something strongly and can relate to each other, and then write a song. It's a bit like therapy!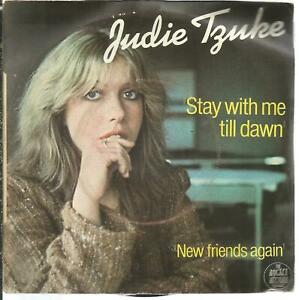 "I love writing with young people, it keeps me attached to all my feelings from when I was young. I have a dream of finding somebody who sings like me, and who I could write a whole album with, and then they could be the star.
"My ambition was never to be famous. I never made music to be a pop star. I just wanted to say how I felt, to get it all out in my music. So there's no way really that I can stop. I would make music for myself even if nobody else wanted to listen to it."
Judie herself grew up in a home filled with music, as her property developer father invested in up-and-coming acts. He even looked after Andrew Lloyd Webber and Tim Rice early in their career, providing them the office space where they wrote "Jesus Christ Superstar" (though, sadly, he died of cancer at the age of 40, just a few weeks before the show opened and secured them their thrones in the kingdom of musical theatre).
Like mother like daughters…
It's perhaps inevitable that Judie's own daughters carry her musical gene, and both Bailey and Tallula sing. Tallula also lends her technology talents to a leading fashion house in retail ecommerce, and Bailey performs in a band called T.I.G.Y.
The band's name is derived from the words: Thoughts I Give You, inspired by the diary of Judie's younger sister Wendy who was killed in a road accident just as Judie released her first album. With an album shortly to be released, T.I.G.Y.'s current single is called "Only Way To Let The Light In".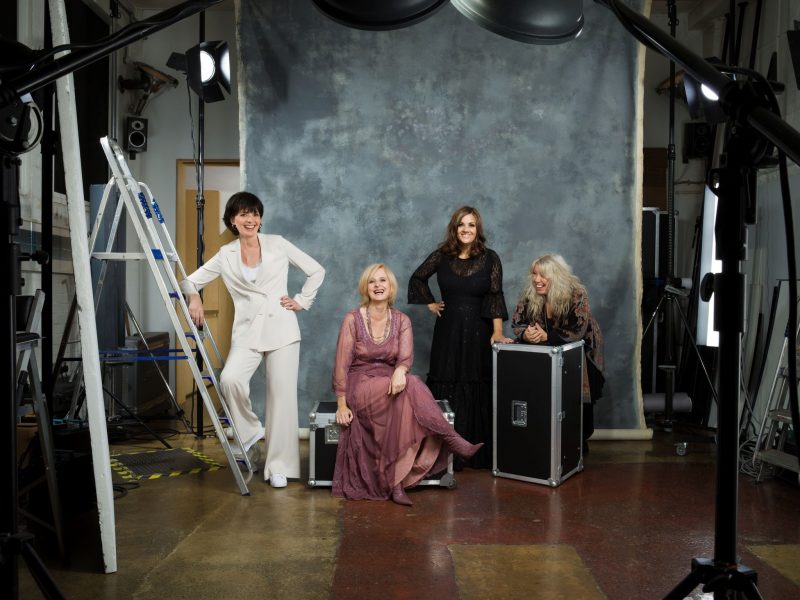 Meanwhile, and with the boost of "Woman to Woman" putting more wind in her sails, Judie is looking forward to getting back to her greatest love of all – writing those songs that allow her to express herself so movingly.
"I haven't written anything for about three months, which is so rare for me. Usually I write every week, but I think lockdown kind of just shut me down a little bit. And I think that's why I'm more emotional than usual.
"I've had a lot of knocks in music, and rejections where you have to sort of start again and build yourself back up and face the world again…but I've never stopped writing songs. I think three months is the longest I've ever not written a song, and I feel quite weird about it.
"I'm going to have to write a song. Last night I told my granddaughter [six-year-old Rani] that I'm going to write a song about her. She's going to write down all the things she feels, and I'm going to write her a song. No one will ever hear it but her and me!"
New solo album on its way…
Private songs aside, there's good news for Judie Tzuke fans, with a new album in the pipeline for next year.
"It's full of songs I've written for other artists as well as for myself – songs that I loved and were definitely about me as much as them. I'm really excited about it, I think it's going to have lots of feelings, and say lots to lots of people."
New songs, a new album, and a tour with her musical sisters…2022 is looking good for Judie Tzuke. There's even a live "Woman to Woman" album on its way at the end of January, capturing all the best bits of the 2018/19 tour – and featuring Judie's own drawings as its cover artwork.
And although she accepts all these highlights will bring with them their customary helping of nerves, she also knows one thing to be far more important.
"Nerves often just mean the situation means something to you. I think people talk themselves out of things because they think they can't do it…but then when a gig goes well, I think: oh my god, this is amazing!"
"Woman To Woman Live In Concert", the 23-track album, will be released on 28th January 2022 by Right Track/Universal on CD and deluxe vinyl box set.
By: Lucy Boulter