10cc star and famed songwriter Graham Gouldman tells Lucy Boulter how wonderful it is to be back on stage after recovering from Covid, and the background to his latest charity project…
Seeing as you're reading a music magazine right now, I'm going to stick my neck out and wager a bet that you're pretty excited about the steady return of live music.
But I wonder if, like me, you're holding your breath just a tiny bit in case this is a false summit. What will the new normal look like; is the music scene changed forever, or will it snap back into the pulse and rhythm we know and love?
One musician with a great sense of optimism on this matter is 10cc co-founder, Graham Gouldman – and after more than 50 years of writing and performing some of the best-known songs in the world, I'm inclined to think he knows what he's talking about.
"We've started doing some gigs over the last three or four weeks. We did a 10cc gig on Sunday, which was great because it was the first time [since Covid] we've done a full set in front of a capacity crowd. It was just great to be back playing with the boys, and the audience were like: this is fantastic to be back! I'm an optimist, so I'm praying it will not change.
"We're just waiting for confirmation that our European tour will go ahead at the end of October, and part of me is slightly cautious about that. But generally I'm very confident.
"It's the greatest feeling. I'm always energised by a show. We came off the other night, and we must have looked terrible – it was a hot night and we were dripping wet – but the set had gone down brilliantly and we just loved the feeling of elation."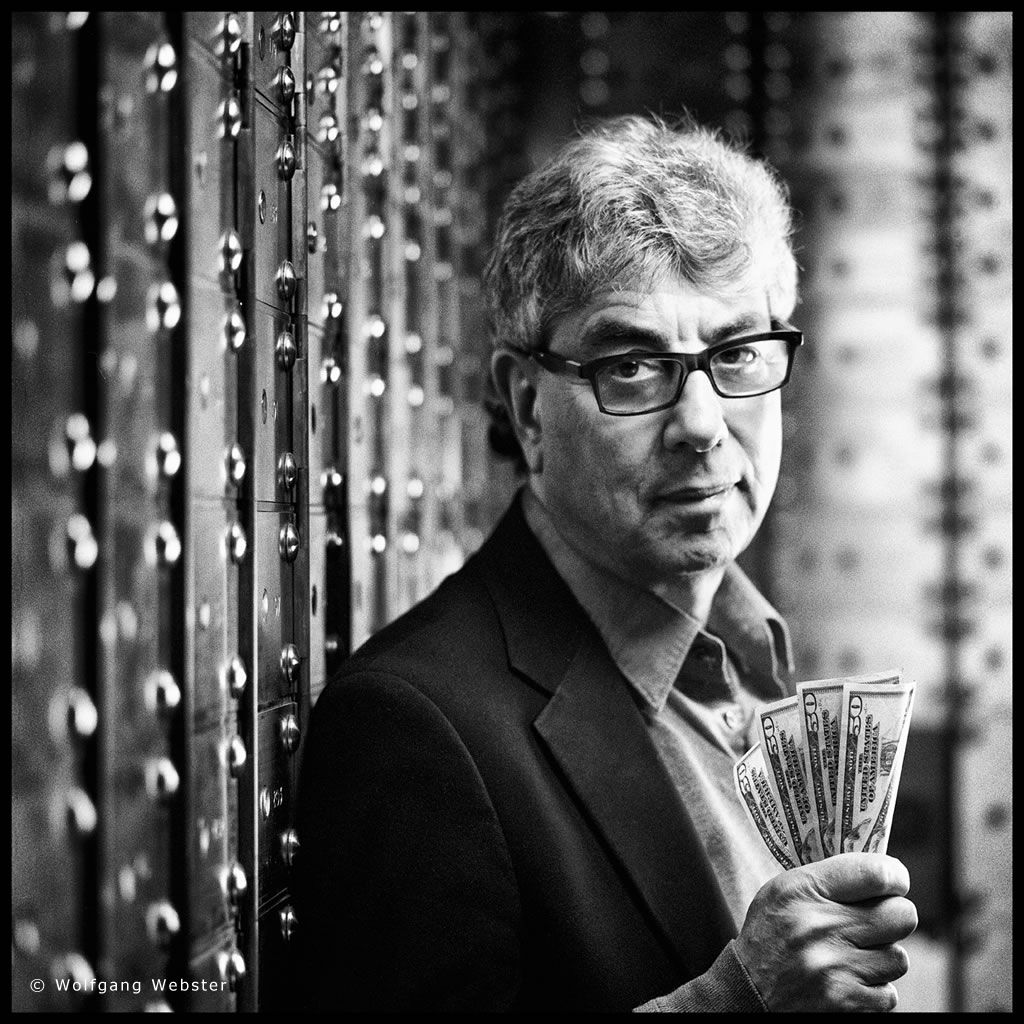 But we're not out of the live performance woods yet, and things are not as they were. A handful of high-profile musicians have reportedly taken a public stand recently about potential restrictions for live music audiences. For example, Eric Clapton has said he will not play a venue where vaccine passes are required, while conversely bands such as Maroon 5, The Killers, and Foo Fighters ask for proof of vaccination or a negative Covid test.
None of my business…
Graham, however, takes a pragmatic view of his role in what is after all a business decision.
"I think it's none of my business. I wouldn't not play, like some people are saying they won't play if vaccine passes are required. We're there to make music and entertain an audience, and it's up to the venues to do what they feel is right for them."
If this sounds like Covid has had little impact on Graham, let me put that right. From the very outset, his life and work have been affected. I distinctly remember trying to arrange a middle-of-the-night interview with Graham that would suit his tour schedule on the other side of the world, just as lockdowns hit…and now is my chance to ask him: did he get home before borders were closed? Turns out he did get home just in time – but not without drama.
"We were actually in New Zealand when it started. I remember speaking to my wife, Ariella, and her saying she couldn't find any hand gel anywhere. We were playing in Auckland for the last night of the tour, and I noticed they had these big bottles of hand gel. So I asked the manageress if I could buy some, and she kindly gave me a couple – and that's what I brought back from the tour! Normally I'd bring back a present for my wife, but this time: 'hello darling! Look what I've brought you!' And it couldn't have gone down better!"
Sadly, hand gel wasn't the only thing Graham brought home, and he was laid low by the virus just a few days later. I hope he won't mind me pointing out that at his age (he's 75 now), this carried a high level of risk – but thankfully he bounced back after a period of fatigue, aches, and no taste or smell.
Fully recovered but with every stage and venue in darkness, Graham found himself suffering a new fatigue – which he sums up with one word: "boredom".
One of the antidotes to this ennui was to contribute a song ("I See You") to a Covid project we covered here in Music Republic Magazine last year – an album called "Song Club", curated by Squeeze lyricist Chris Difford to raise funds for NHS frontline heroes. You can read more about that here: https://musicrepublicmagazine.com/2020/10/squeeze-star-chris-difford/
No Words Today
And it will come as no big surprise to learn that a musician as prolific as Graham further alleviated his boredom by recording a brand new album. But this one comes with a twist…
"No Words Today" (a play on a Gouldman-penned hit title, "No Milk Today", for Herman's Hermits) is a collection of covers, reimagined as instrumentals, plus one original. But this collection of interpretations happened almost by accident.
"When I sit down with a guitar, there are certain things I always mess around with just for my own pleasure. And there were a couple of songs I thought I'd record, because if I couldn't be with other musicians doing live gigs or recording, then I had to do something on my own.
"I had a lot of time on my hands and I wanted to fill it – but I don't play golf, and I don't have hobbies. But I do have a studio at home now, and although I'm a bit of a technophobe, the pandemic forced me to work differently and get to grips with the technology of recording.
"Then it occurred to me to do some other songs too, and I thought maybe I could make an album of it."
I'm interested to know how Graham has chosen such a select list of songs, particularly as he says there are "hundreds, too many to mention" songs out there he wishes he'd written.
"They're songs I've always admired – like 'Somewhere', and 'Send In The Clowns" which I absolutely adore. And songs that suit being converted into instrumentals.
"But what was interesting was that as you delve into learning the real chords, you always learn something. I learned a couple of new chords that I didn't know – and I do know a lot of chords. And I was surprised by things, like a particular bass note. There is a science to music as well as an art, and I had some real 'wow' moments; I'd never have dreamt to put that note with that bass line, and that's what makes songs so genius."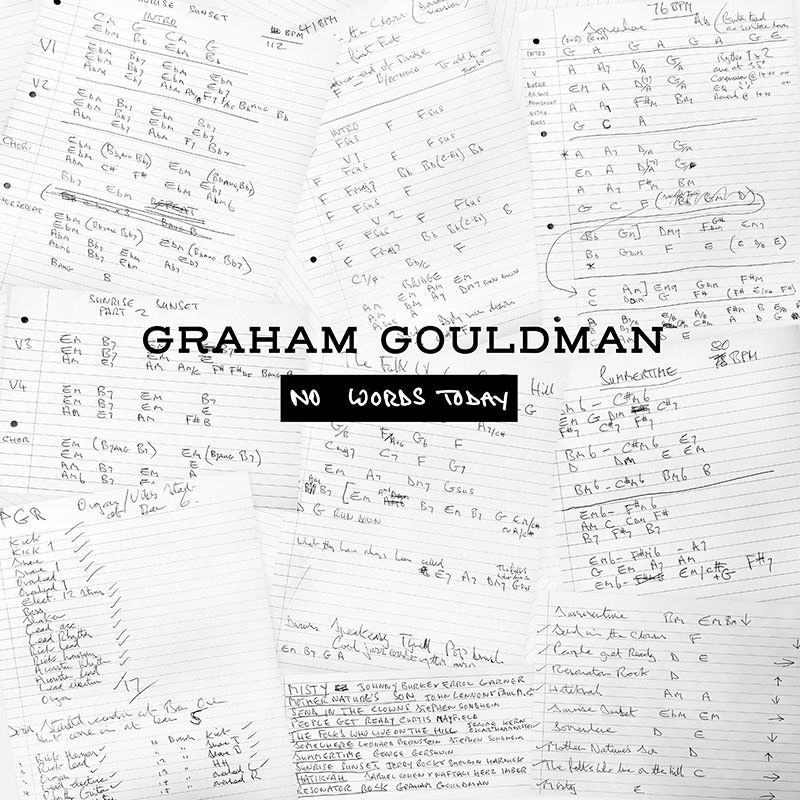 I love the modesty here, coming from a man who, with a back catalogue of some 350 songs, very likely has at least one of his tracks in every home in the land. In fact, it's a fair guess to say there are musicians learning their craft and having similar moments of discovery with a classic Gouldman hook or tempo about-turn.
"I hope so. It's nice, that musical discovery. It's like going underground and looking at the workings of a song."
Talking of the workings of a song, and mindful of how diverse his body of work is, I'm intrigued to know if Graham has a structure or approach to writing a song.
I never want to unravel the mystery as to what that creative process is…
"Well, it's diverse because I don't have any particular method of writing. I'll just sit down with a guitar and start messing around – and then something, maybe a chord change or sequence, piques my interest. That will suggest a melody…which then suggests a lyric.
"It's strange. It's like getting on a track – and when the song starts to come, you're following the song as if it already exists in your head, as if you're not controlling it. It's all a bit of a mystery actually, and in a way I never want to unravel the mystery as to what that creative process is.
"Most songwriters say the same: it's already in your head, and the songs that come the quickest are the best. And when you wake up the next morning, you remember it – and if you don't, it's not that great so just forget it.
"But it's not a dark art or anything. You've either got it or you ain't. It's as simple as that."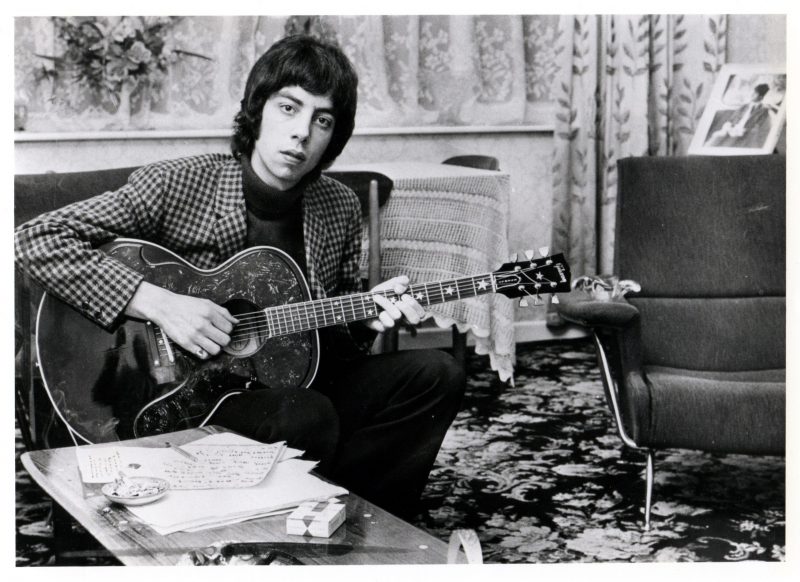 Now that we're into the detail of songs, I want to ask Graham about "I'm Not In Love", which won a notable three Ivor Novello awards when it was released in 1975 ('Most Performed British Work', 'Best Pop Song', and 'International Hit of the Year').  It's one of the first songs I ever owned – and I am aware that it comes with a curious tale.
The band recorded the song in Strawberry Studios in Stockport – one of the first such facilities outside of London, and co-owned at that time by Graham, 10cc bandmate Eric Stewart, and Peter Tattersall, a former road manager for Billy J Kramer and The Dakotas.
Big boys don't cry!
One of the secretaries at the studio was a young lady called Cathy Redfern, and what started as a normal day at work turned out to be something really very special…
"Lol [Creme] had the idea that we should add a girl's voice, saying 'be quiet, big boys don't cry'. And Cathy happened to be there, so we got her into the studio. I think she did about two or three takes, and then went back to whatever she was doing!"
I'll be honest, if that happened to me, I'd have spent the 45 years since telling everyone I met: that girl, that's me! Actually, 10cc went one better than that.
"I know she's got a gold disc! She's somewhat of a legend really – millions and millions of people have heard her voice.
"I've not seen her for about three or four years, but she's come to some of our gigs – and perhaps she'll come and see us when we play next year."
If Cathy is in the audience for the next tour, she'll enjoy the fact Graham tells stories as well as singing songs. He claims he's no raconteur, but I can tell you his links and nostalgic recollections are delivered with warmth and wit.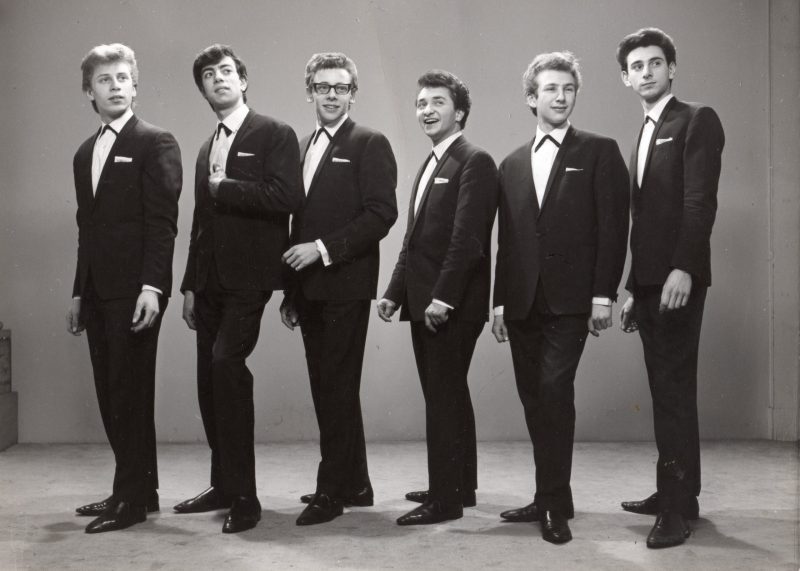 "I just think you should be yourself. Obviously it's not a natural situation to be sitting there and talking to however many people – but that's what people are there for. I always put myself in the audience and think: what do I want to hear song-wise, and what questions would I ask if I could? I try and anticipate that, and I'm just telling people what I already know so it's a very natural thing."
I wonder if there is such a thing as a perfect audience?
"I guess, first of all, you want them to listen. I mean, if people have come to see you, that's what you'd expect, and fortunately I've never had it when I think people are talking.
"I just want everybody to enjoy themselves, and you can feel it; there's kind of a give and take between an artist and the audience. That's why sometimes you can go on stage and know the audience is not quite with you yet – then you drive yourself a little bit more, and you can feel it change and think: oh yeah, you're mine!"
Graham certainly has plenty of stories to tell; his biography is long and varied.
He's the songwriter behind 1960s' hits such as "For Your Love", "Heart Full of Soul" and "Evil Hearted You" for The Yardbirds, "Bus Stop" and "Look Through Any Window" for The Hollies, and "No Milk Today" and "Listen People" for Herman's Hermits. Other bands making hits from his penmanship included Freddie and the Dreamers, The Mindbenders, The Shadows, Gene Pitney, and Wayne Fontana.
In 1972, alongside bandmates Eric Stewart, Kevin Godley and Lol Creme, he formed 10cc – one of the best-known bands in the world, spawning hits such as "Rubber Bullets", "Dreadlock Holiday", "I'm Not In Love", "The Things We Do For Love", "Donna", "Art For Art's Sake", "Good Morning Judge", and "The Wall Street Shuffle".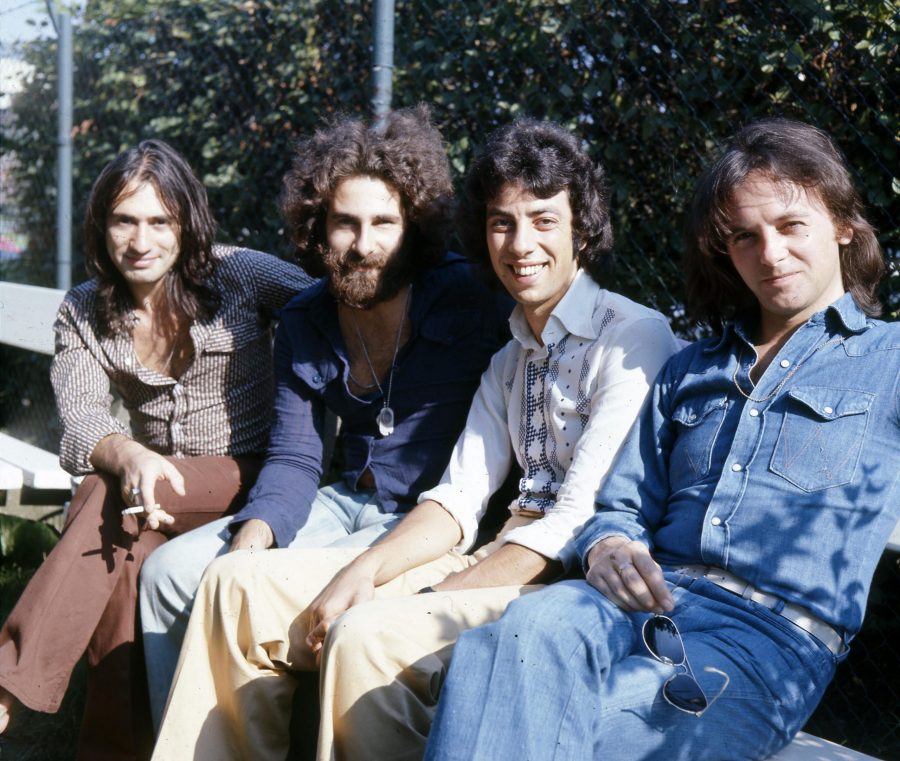 He was half of the 1980s' chart-topping duo Wax, with pal Andrew Gold, and went on to write songs for names as diverse as Paul Young, Kirsty McColl, Paul Carrack, Joe Cocker, McFly, and Gary Barlow.
In 2004 he was awarded the Ivor Novello award for 'Outstanding Song Collection', and in 2014 he was inducted into the Songwriters Hall of Fame – for which he picked "Bus Stop" as the celebratory track, giving us a clue as to which of his many own songs he would choose as his favourite.
In 2018 he joined Ringo Starr's All-Star Band for two tours, playing alongside luminaries such as Steve Lukather (Toto) and Gregg Rolie (Santana, Journey), and he continues to tour as 10cc.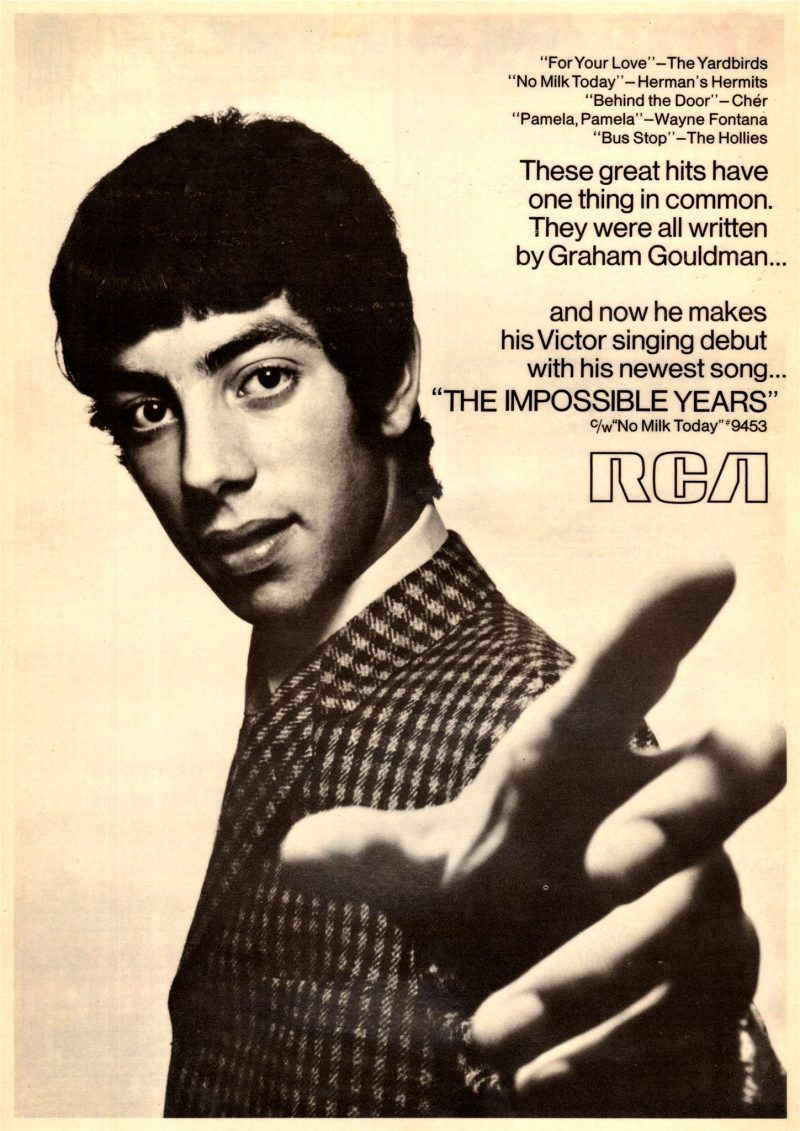 A few years ago, 10cc toured without a support act, which felt odd to Graham – so he did the only logical thing and stepped in as his own warm-up, playing a short set of hits he has written for other people, before storming through the 10cc playlist.
This received such acclaim from audiences around the country (including the one I was in) that Graham created a whole new tour called 'Heart Full of Songs' – a great play on the title of the Hollies hit he wrote ("Heart Full of Soul"), itself since covered by artists such as Chris Isaak and Rush. This show is going back out on the road at the end of this month (September 2021) for 15 dates. Graham released his fifth solo album "Modesty Forbids" in 2020.
It's just what I do – I can't do anything else anyway!
I wonder if Graham can even imagine what life might have been like outside of music. And did he ever expect this extraordinary life?
"Well, I kind of did. From a very early age I never wanted to do anything other than music. So even if I had continued working in a gentleman's outfitter shop, which I did very early on, I would still have been playing in pub bands or something like that. I would always do music.
"I just feel lucky to have been born when I was born – lucky to have been there at the right time, with the style of music that influenced me and the music I made for myself and for others.
"I feel very, very fortunate that I'm able to do what I do, and the pleasure I get from it. It's just what I do. And I can't do anything else anyway!"
This sense of gratitude goes a long way to explaining why Graham has made his new 10-track album an entirely charitable venture. "No Words Today" is available on a pay-what-you-can basis, and all the money from it is going to 'Help Musicians' – the working name of the Musician's Benevolent Fund, a 100-year-old organisation that provides support and opportunities for people working in the industry. Never has this been more important, perhaps, than a time when so many musicians have been seriously affected financially by the pandemic, and Graham is generous enough to say: "I've already been paid in the pleasure I've had making it."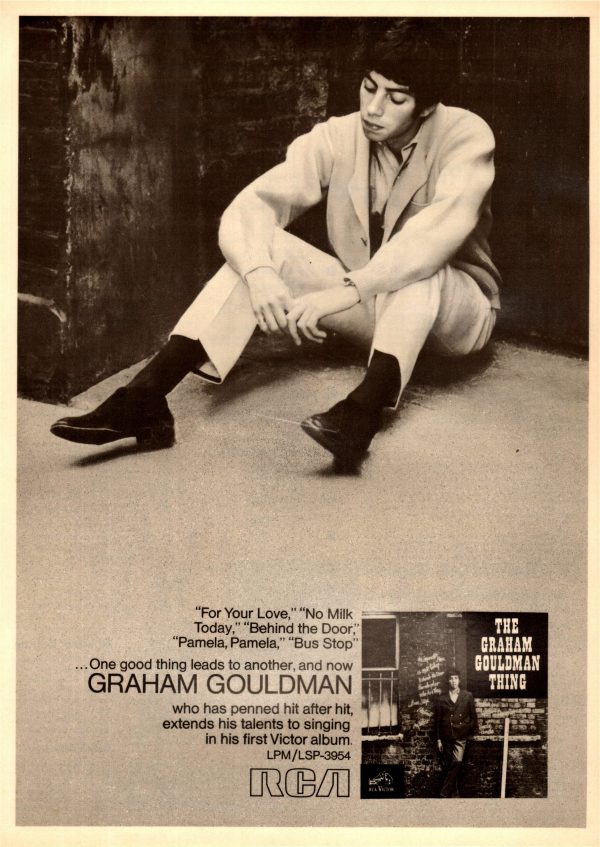 Reluctantly, I must draw a hugely enjoyable conversation to a close – not least as Graham has a busy day to follow our chat from his London home.
"I'm having lunch today with [publicist and bassist] Dave Clarke. We meet up once a year and have a slap-up meal. And this evening we're going out for supper with my eldest daughter, Sarah, who lives in America. We haven't been able to see her for a long time, for obvious reasons, and I'm so glad she's been able to get over here.
"So it's a big eating day. That's why I've only had a piece of toast this morning; I'm saving myself!"
Good food and good music; Graham Gouldman is seemingly a man of simple pleasures. Thankfully for us, those endeavours that have lit him up all these years have also given us a big enough library of hits and memories to love and enjoy for a lifetime.
By Lucy Boulter