British songwriting legend Chris Difford is one half of hit partnership Difford and Tilbrook – labelled "the new Lennon and McCartney" for their timeless songs penned for Squeeze.
Lucy Boulter caught up with Chris to find out about his latest charity projects and his self-confessed endless love of songwriting…
Some songwriters tell stories with their words. Chris Difford paints pictures with his, observing the mundane and turning it into narratives so simple they are frequently poetic.
Grammy-nominated and an Ivor Novello winner twice over, Chris is perhaps best known as the co-founder of Squeeze, and the lyricist behind hits so timeless that I guarantee you'll have a head full of his words for hours after you've read this feature.
Squeeze earned its enduring place in music history thanks in no small part to its songwriting powerhouse – Chris Difford on lyrics and fellow co-founder, Glenn Tilbrook, on music.
Together the pair did something quite remarkable: they created songs of heartbreak…loneliness, addiction, broken dreams…but served them up as anthems that were up-tempo, cheeky and undefeated.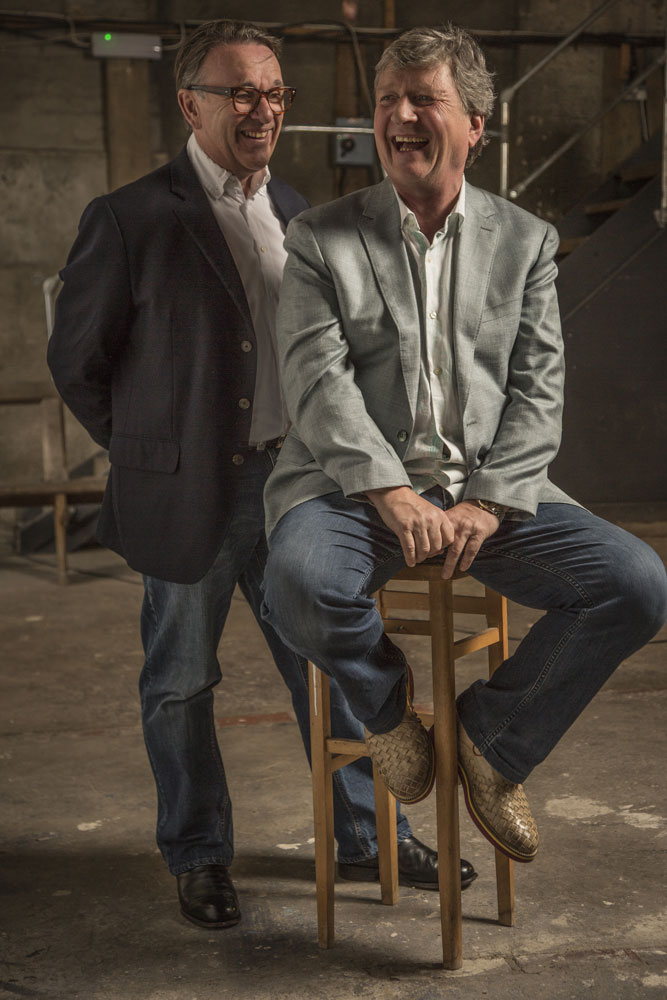 Tracks such as "Up The Junction", "Cool For Cats" and "Labelled With Love" have long been staple items for my generation, so I fully expected to be impressed by Chris Difford when I chatted to him.
But what happened during our conversation went further than that: I was inspired as well as impressed, by his attitude to success and the ways he's using his inimitable talents to make life better for others right now.
The Song Club…
Later this month, for example, sees the release of an album he has curated, to recognise the unsung heroes in the frontline fight against Covid, and to raise money for nurses.
"The Song Club" is a collection of 20 tracks gifted by a pantheon of award-winning songwriting greats – though Difford simply calls them "my friends" – such as Judie Tzuke, Graham Gouldman and Julia Fordham.
And the inspiration for this creativity comes directly from NHS nurse Hannah Grace Deller, who documented her and her colleagues' pandemic experiences through her love of (and talent for) photography.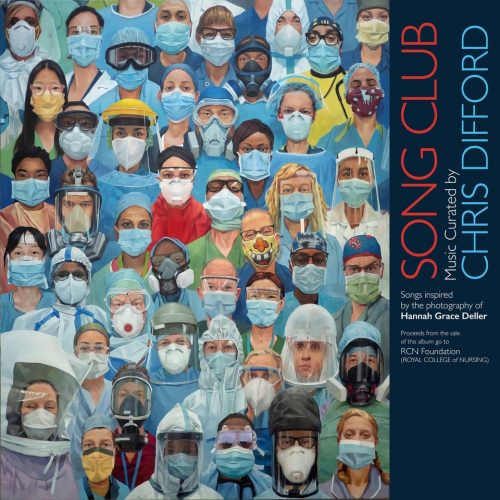 "I saw Hannah's wonderful photographs on Grayson Perry's TV art show", Chris explains. "It was just so inspiring to see photos from inside a hospital when all the madness took off. It inspired me to get in touch with her, and then to ask my friends whether they would write songs that are closely related to the pictures.
"Everybody wanted to take part, and it was extraordinary really. They came back with mastered tracks within a month, pretty much. Of course, normally we've all got busy, busy lives, but I think right now we all had time to give. I'm very proud of the album.
"The fundraising is for the Royal College of Nursing; they have a Covid charity donation page, for the wellbeing of nurses and for any extra kit they may need to buy. We're just making a little inroad into that donation page; actually, so far I think we're doing a pretty good job so I'm pleased, very pleased.
"I really love the songs people have supplied. It's been quite incredible, a really exciting period of my life – even though I haven't been able to go anywhere!"
The Smiling Sessions…
Chris Difford is also lined up to take part in a recording for The Smiling Sessions, a charity that hosts sing-alongs for the elderly in care homes and community centres.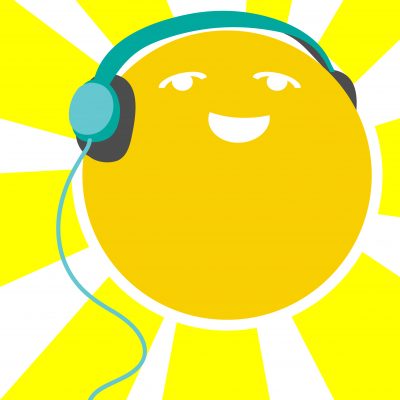 Lockdown has made this kind of support more vital than ever, given the power of music in helping and engaging the elderly. And for Chris, it's personal; he and his wife, Louise, are doing their best to stay connected with her parents during Covid, as they are both cared for in a home.
"People in care homes need some expression. They need some togetherness. They're probably feeling quite fragile and distant from stuff, so I think they need a community – and hopefully some of these songs can lend themselves towards that. I think it's a pretty worthy cause.
"I haven't recorded my session yet, but it's going to take place in the very near future. I need to decide what song to do; 'When You're Smiling' is a possibility, I think."
The Smiling Sessions charity have gone into care homes or community centres for the elderly each week for a decade, and hosted sing-a-longs for the residents or members.
Throughout lockdown they had celebrities dropping in to participate virtually and now The Smiling Sessions are back for a second season.
There are numerous benefits of singing to health and well-being and this project is lifting the spirits of the elderly during an incredibly tough time, with many of them still living in isolation. Many care homes going back into lockdown.
Celebrities that have taken part so far include Brain McFadden, KT Tunstall, & Daniel O'Donnell. Merrill Osmond and Basil Brush are confirmed for upcoming sessions.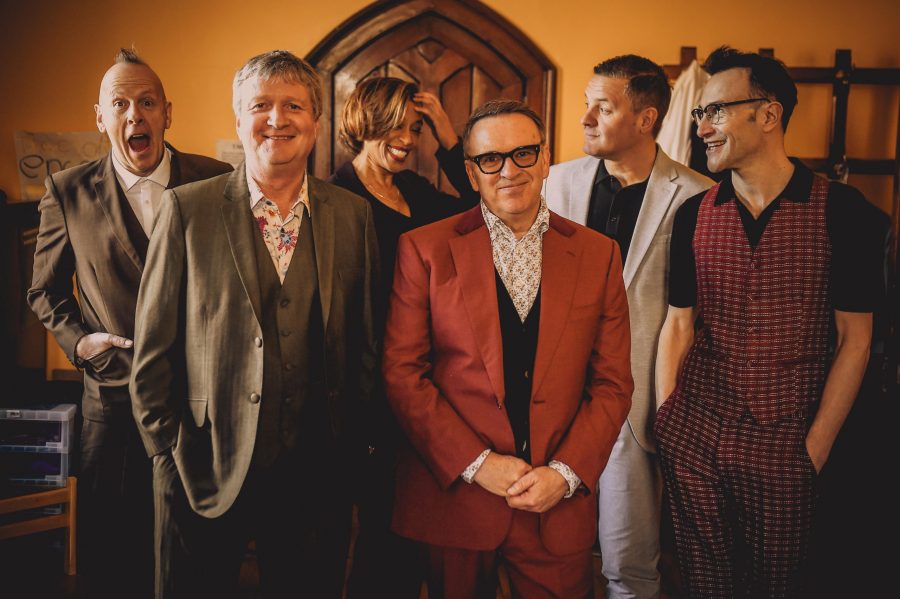 Difford also invests his time and his talents in helping people who are vulnerable in the same ways he once was; he makes no secret of his years of addiction, and describes his youth as full of "drink and drugs, record shops, pubs and nicking things".
He has been almost 30 years in recovery; but reaches out to offer a helping hand to those behind him on the same journey. He has held song writing retreats in prisons and rehab centres for more than 25 years, and last year he was appointed Patron of Broadway Lodge, an addiction charity and treatment centre.
Earlier, I mentioned that I was inspired by this man's attitude to his success as well as his deeds. He talks frequently about feeling lucky and fortunate, and his modesty is a refreshing counterpoint to the grandstanding in some corners of his industry. But I'm inspired also by his story of quiet confidence and surety from the very start, an audacity without which Squeeze may never have come about…
A 19-year-old Difford, living at his parents' home on the edge of Blackheath in London and struggling to settle in a job, took fifty pence from his mother's purse to place an advert in a local shop window.
Only One Response To The Advert: A Young Glen Tilbrook…

It read: "Guitarist wanted…for band with record deal and touring", although Difford admits: "I don't think I ever thought much further than just placing the advert. I wasn't sure what to expect or if it would bear any fruit."
In truth, there was no record deal and there was no touring. Moreover, the advert attracted just one solitary response. Thankfully, that one solitary response was from Glenn Tilbrook. 1973: Squeeze was born…

Their songwriting partnership has waxed and waned over the years, but endures to this day – both within and outside of Squeeze, and wrapped around both their solo careers. In just their first year of working together they wrote a remarkable 137 songs, including "Take Me I'm Yours" which would become their first chart hit five years later.
Squeeze went on to release 15 studio albums (plus a slew of compilations and live recordings), alongside 48 singles and an EP. The sheer breadth of their back catalogue was thrown into sharp focus when the band played a retrospective set on Glastonbury's Pyramid Stage in 2016.
All Squeeze's hits are written by Glenn Tilbrook and Chris Difford.
Up The Junction…
I wonder if Difford can pick just one Squeeze track as a personal favourite, and also if he can pinpoint the source of his inspiration for lyrics that combine storytelling, poetry and observational wit?
"Well, I suppose 'Up The Junction' is something I'll always hold in my heart as being a terrific song," he muses. "Musically and lyrically, it's a coming together of two young lads who have written something extraordinary, I think.
"But, I don't question things when they come to me. They just either do come to me or they don't. In that instance, it was just glorious luck."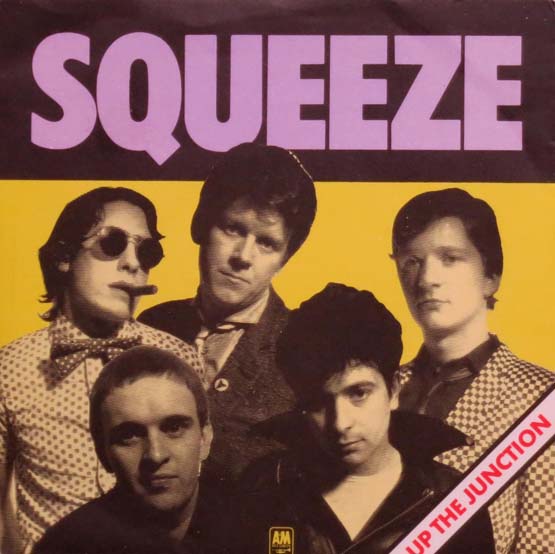 Squeeze has attracted many talented collaborators over the years – most notably, perhaps, its original keyboard player, Jools Holland, as well as heavyweights such as Elvis Costello and John Cale lending their talents as studio producers.
Cale's role as producer for the band's first EP was particularly poignant, since the band took its name from a single by Cale's own band, The Velvet Underground.
All told, it's little wonder that Difford, as he approaches his 66th birthday next month (November 2020), reflects so appreciatively on his career. It's been full of critical acclaim and enduring popularity – set in the context of a life that has been complex and deeply troubled at times.
"I'm very lucky to have had the career that I've had, and I'm very proud of my journey now," he tells me. "There's never been a plan B. I wouldn't know what a plan B looks like, but I think that everything you do in life is a collective part of the day that you're in.
"All the things I've gone through are all part of where I am now; the ups and downs, and all the sorts of things that have happened. It's been rewarding in many ways."
Professionally, Chris harbours a long-standing dream, and he feels that the time may now be right to bring it to life.
Difford The Jazz Artist?
"I'm still very keen on recording my own jazz record. I did have a go at it about 15 years ago, but I didn't really have the confidence to put it out. But now I feel stronger, so that's possibly my next project."
Perhaps it goes without saying that Difford the performer, will be back on the road as soon as concerts get the go-ahead to resume, not least to reprise the Squeeze tour with Hall and Oates across North America, postponed from 2020 to summer 2021 by the pandemic.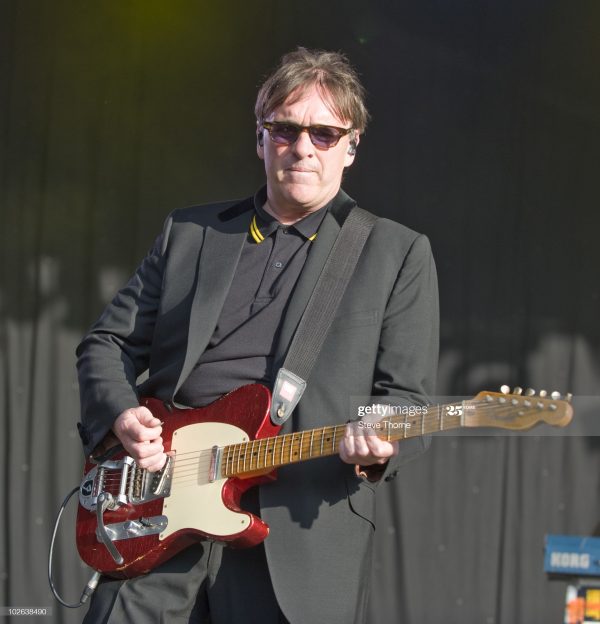 Until then, he's busy with his online songwriting retreats and one-to-ones. Difford's songwriting retreats have been a fixture in the music industry's calendar for more than 25 years, highly regarded and attended by some of the most successful songwriters of our generation.
"The list of people who have been through the workshops is incredible, and I'm very proud of the friendships we've made down the years… people like Kirsty McColl, Beth Nielsen Chapman, Graham Gouldman. I think we're just very lucky to be able to hang out with each other and write songs!"
Now he's providing mentoring retreats through a programme called Help Musicians, offering creative space and support to the next generation of songwriters.
"This is very much for people from all walks of musical life. It's very open and it's so much fun. My students and I get together every other week – online since lockdown – and we embrace each other over the internet and write some songs. I love it, I really do. I get an awful lot out of meeting such talented people who, in another world, would be playing gigs and writing songs."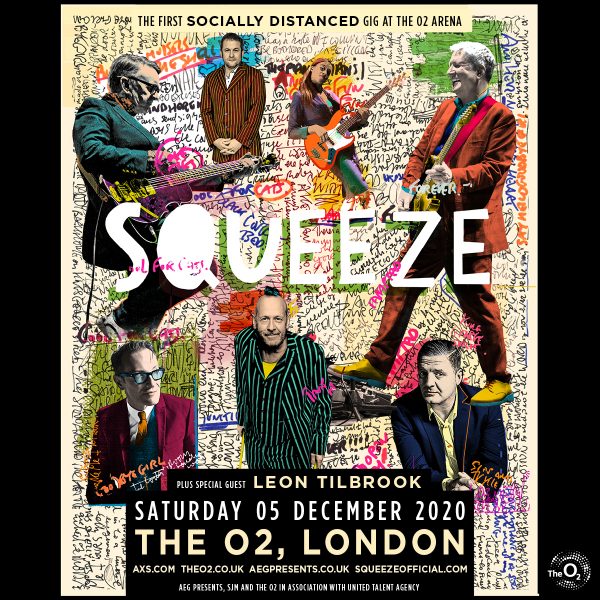 But for a man whose professional calendar sounds both varied and busy, he is careful to remain calm and mindful – natural bedfellows for his innate sense of gratitude and perhaps a crucial part of his relentless focus on recovery and wellbeing.
Whatever the reason, his quest for balance in his life is helped enormously by his love of the simpler things in life, such as walking Sid, his "Jack Russell of sorts", in the beautiful corner of the South Downs, East Sussex in the UK where he calls home.
"I'm just living, like everybody, in the day. I'm trying to keep it simple, and I'm hopeful."
Squeeze have just announced one UK show – the first ever socially distanced concert at the 02 Arena, London – on 5th December 2020.
By Lucy Boulter
Photo credits:
Chris with guitar on stage: Steve Thorne/Getty
Chris and Glenn: Rob O'Connor