---

(4 / 5)
Music Republic Magazine has been getting excited about talented young British artist Tilly Valentine since back in the summer of 2018, when we raved about her debut single "Coins", way before anyone else picked up on her.
We said: "Tilly Valentine is an undiscovered gem. Her quirky, credible pop is bang on trend but also harks back to Sophie-Ellis Bextor and Lily Allen territory. Classy stuff". We called "Coins" "a very different, mesmerising affair". Standing by those comments….
Check out the Q&A with Tilly in our "Undiscovered Zone" – which we ran before her debut single was released in July 2018.
Then later that year we gave her "Coins" video, the accolade of "Best Music Video" of 2018 in our annual end of year "Best Of" round-up, with several other nominations.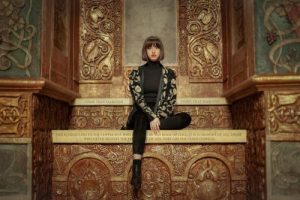 Since then we have been right behind her for further single and video releases, as her profile has grown and her tracks have notched up streams nudging one million. While more media are eventually hailing her as "one to watch". Told you that circa two-and-a-half-years ago!
Now we have the pleasure of letting you know about her superb debut EP "Nothing Left To Say", an ironic title for a young UK talent who is only at the start of what we believe will be a long and fruitful career.
Born and raised in a small Oxfordshire town, Tilly moved to London when she was invited to attend The BRIT School. She released the EP in October, seven tracks on the CD, including two bonus cuts not on the streaming/download version.
The songs theme "letting go to embrace the new". A musical journal of Tilly's personal experiences, summarising how circumstances have changed her and how they have influenced her songwriting. The striking artwork represents how a picture speaks louder than words, how expressing feelings through song is its own remedy.
Four of the tracks have previously been out as singles. First time out of the box is "Pirouettes", which conjures up images of graceful ballerinas, from the lovely piano parts, contrasted with hard-hitting conversational lyrics.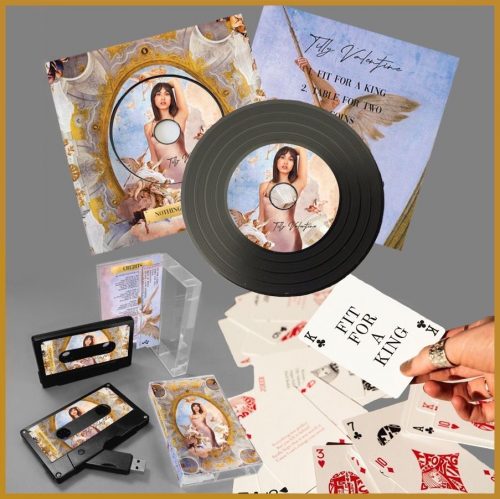 She penned the lo-fi bedroom pop track about all the things people said to try and make her feel better when she was going through a break-up. "Sometimes when you're in that place, any help or advice can feel hard to accept".
Jazz influences complement the retro blend of pop and soul in the opener, and former single "Fit for a King". The track premiered on BBC Radio 1 with Huw Stephens, and gained further support from BBC Radio 1Xtra and BBC Introducing's 'The Hot List'.
A new stripped back rendition, featuring four backing vocalists was recorded from home as a 'lockdown live lounge', which closes the EP in fine style.
First bonus cut is "Table for Two", a previous single, then the glorious "Coins", which is a timeless cracker and a song Tilly wrote when she was 17. In her early 20s now. "Pirouettes" next before the previous release, "Brick By Brick", another strong performance and excellent piece of song writing craft.
"Symmetry" is the second bonus track and the penultimate track on the EP, a brand new song and one of two collaborations with producer edbl, along with "Table for Two". The stripped back version of "Fit for a King" closes proceedings.
"Nothing Left To Say" is out now on all major streaming platforms, and on 'vinyl-style' CDs and retro cassette USBs. Listen to all seven tracks, below: 
By Simon Redley
---

(1 / 5) 'Dull Zone'

(2 / 5) 'OK Zone'

(3 / 5) 'Decent Zone'

(4 / 5) 'Super Zone'

(5 / 5) 'Awesome Zone'