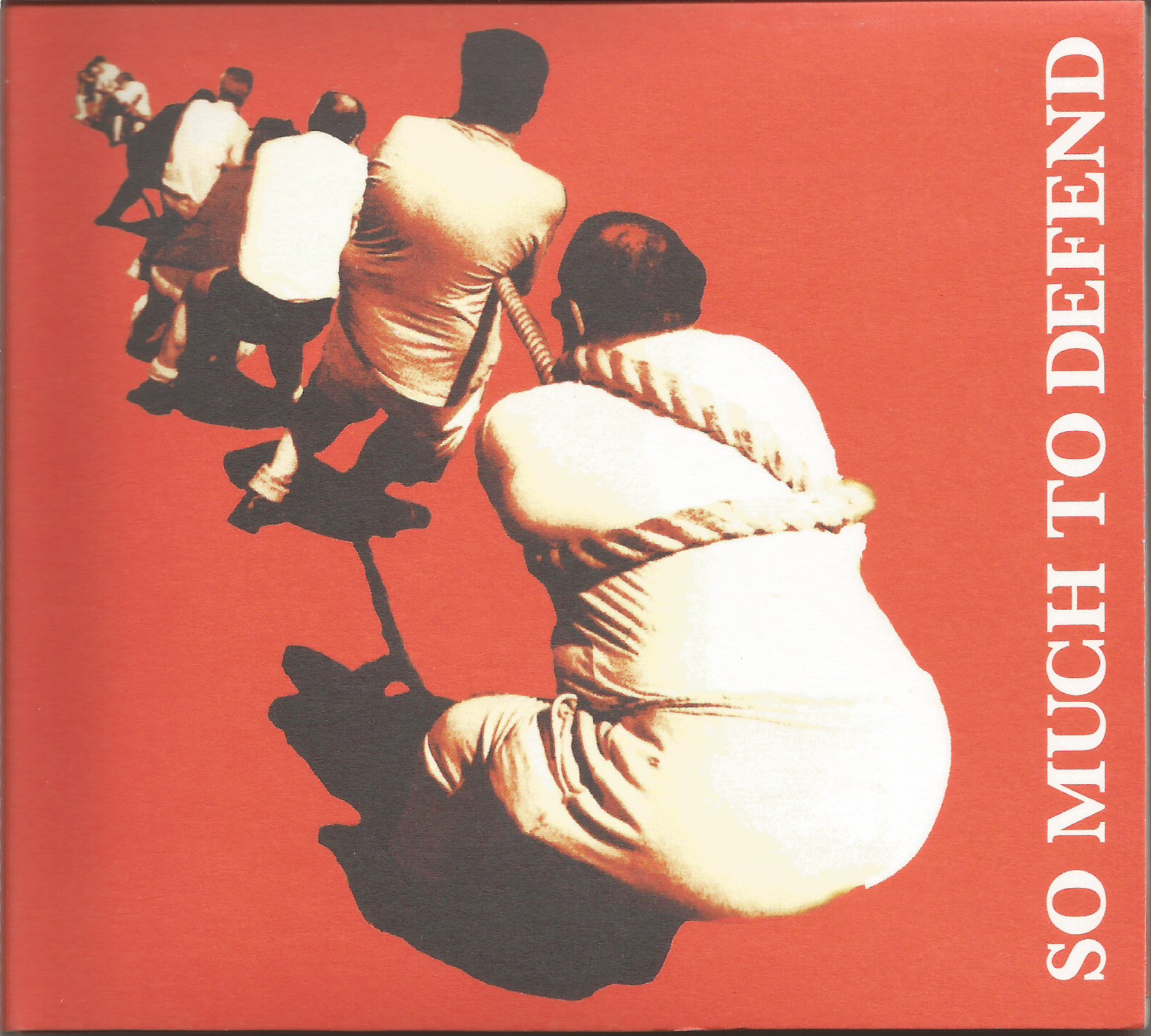 (4 / 5)
---
We need more songwriters like Chris Wood. His self-produced album "So Much To Defend" wraps up modern day issues and everyday activities into well honed tales, much in the vein of Martin Stephenson, Rodriguez and Davy Graham.
The title track deals with topics from zero hours contracts to holidaying in camper vans. The stripped back nature of the songwriter with guitar makes you really listen to the lyrics, and associate with those words.
If there is any justice in this world, Chris Wood will get the wider airplay he deserves.  Lyrics like; "Sharon loves her cook-in sauce," and; "A little drunken text every now and again, lets us know you are alright," are as relevant to today as Dylan's lyrics were to his day.
In this time of digital downloads, this is an ALBUM, by that I mean it needs to be listened to in its entirety, not just one or two selected tracks.
"This Love Won't Let You Fail," put a smile on my face. The simplicity of guitar with a low organ in the background of a story of leaving home that will resonate with many.
Chris has a solid background of collaborations with the likes of Billy Bragg and Andy Cutting, rewarded back in 2008 for his work with Eliza Carthy, with Best Traditional Song at the BBC Folk Awards. Their performance of "Cold Haily Rainy Night" hit the spot. His song writing collaboration with Hugh Lupton on "One In A Million," was voted Best Original Song at the folk awards in 2006.
There's a light hearted approach to these tracks, as proven by the lyrics of "Only A Friendly". In Chris Wood we have a true story teller. From the light hearted to the moodier "The Flail," a tale of the destruction of what had gone before and taking things back to the way they were.
A piano leads us into "1887," a brooding track that is reflective of Chris's style of performance to document the trivia of the world. This A.E. Houseman and Martin Butler composition, the sole cover on the album.
Chris Wood's style of writing may not be to everyone's liking, in part due to people not liking reality and preferring a veneered view of the world. This may be a  shorter than normal album at only nine tracks, but it is about quality not quantity here, so it doesn't feel like we are being short changed.
The jazz -folk fusion on "Strange Cadence", with it's haunting trumpet part, lifts the track to another level. Perhaps the strongest track on the album.
There has been a steady output from Chris since his 2006 album "The Lark Descending", with further releases meeting great critical acclaim, including 2013's "None the Wiser," an album that drew from the political and financial meltdown of the time.
It is well worth digging into his lyrics within tracks such as "You May Stand Mute," which includes the hard hitting line: "By phosphor shells and human bombs, our broken children cry". Lyrics a long way from his beginnings as a choirboy, developed while he was a founder and leading light in the English Acoustic Collective, an eclectic mix of musicians, photographers and writers.
You have to admire anyone who cite their influences as "Anon." An album that should have a place in any serious collection of contemporary songwriter's work.
By Ian Shipley
---

(1 / 5) 'Dull Zone'

(2 / 5) 'OK Zone'

(3 / 5) 'Decent Zone'

(4 / 5) 'Super Zone'

(5 / 5) 'Awesome Zone'