Ocean Colour Scene are enjoying a major renaissance right now and have been playing some blinding shows and festivals in recent times; and they have a big UK tour ahead throughout December 2023  [all dates can be seen at the bottom of the page ] – and we can EXCLUSIVELY reveal the band are working on a brand new album – their first since 2013's "Painting".
They have just announced they are to see in 2024 in style with a New Year's Eve extravaganza at Tramshed in Cardiff, with a full live set from frontman Simon Fowler, guitarist Steve Cradock and drummer Oscar Harrison as the final date on their tour – plus DJ sets from Creation Records legend Alan McGee and OCS founder-member Steve Cradock.
Fans have the promise of all the hits from their celebrated career, including "The Riverboat Song", "The Circle", "Traveller's Tune", "Hundred Mile High City" and "The Day We Caught The Train." Tickets are on sale now, available from https://tourlink.to/OCSTicketsNYE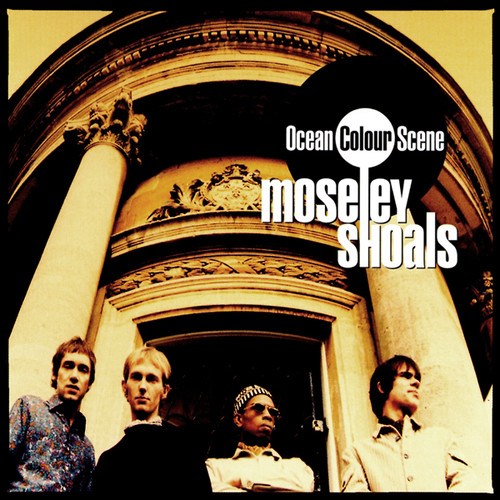 Simon Fowler said, "Our very special New Year's Eve show in Cardiff will be the last night of our UK tour. It was hard keeping it a secret, especially when so many people wanted to know why our tour didn't included a date in Wales – but now you know! We're gonna make a proper night of it, saying hello to 2024 in fine style. See you there!"
The night will kick-off with a DJ set from Alan McGee. As the man behind the discovery of some of the most influential artists in British music history, including of course, Oasis, Alan will be getting behind the turntables for a set that promises to be a musical journey through decades of indie music. "New Year's Eve, DJing for Ocean Colour Scene and the music lovers of Cardiff. Does it get any better? I'll try to make it interesting before it goes wall-to-wall anthems!"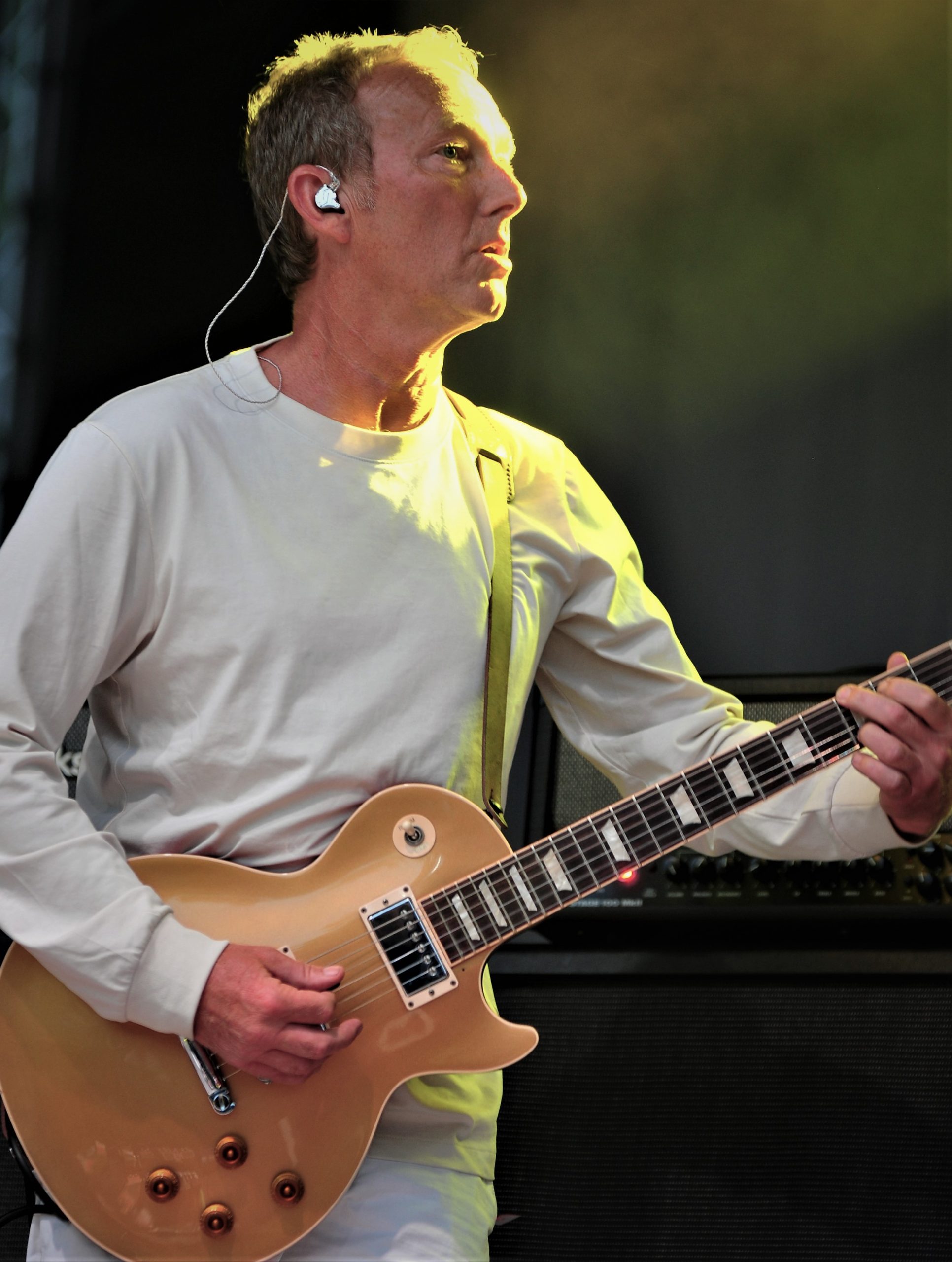 And keeping the party going until 2am will be Ocean Colour Scene's Steve Cradock, who will be playing a mix of Northern soul and indie classics, alongside sets from the renowned indie club night, Propaganda.
Steve Craddock says: "Not played in Wales for a long time, so to be in Cardiff on New Year's Eve's gonna be a corker. Plus I'm DJing after our OCS show, so double whammy! All my family and friends will be there, so it's gonna be a great night and a fun way to see in 2024 with them and the Welsh contingency."
Formed in Birmingham in 1989, OCS spent six years fine-tuning their sound before lighting up the Britpop party with three Top five albums; 1996's "Moseley Shoals", 1997's "Marchin' Already" and 1999's "One From The Modern". The band also achieved 17 Top 40 singles, including a run of nine successive Top 20 singles and a mantelpiece full of awards.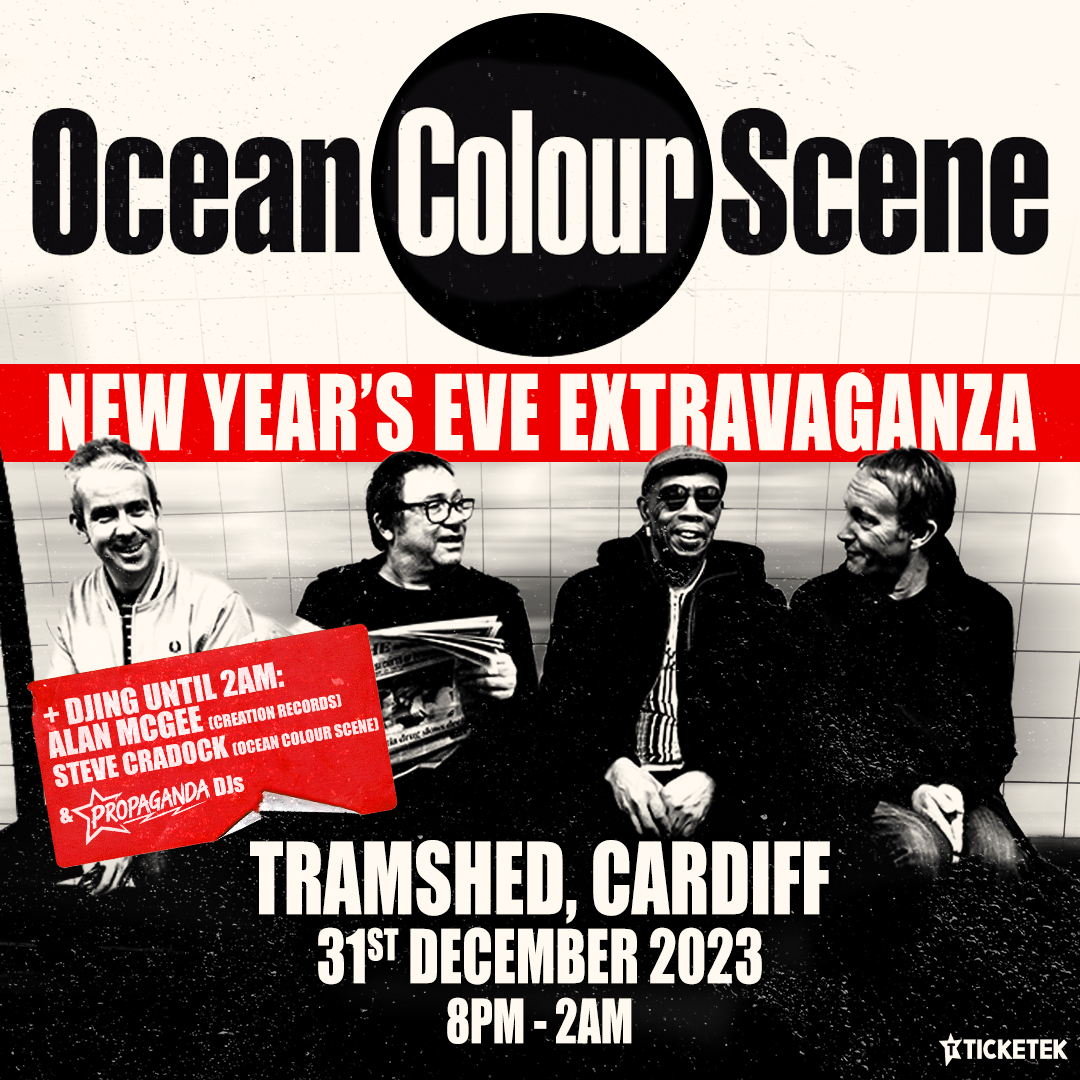 Honing their craft in the spirit of the soul, folk and blues greats who inspired them, Ocean Colour Scene's celebrated live shows have cemented the relationship between the band and their fiercely loyal fanbase, with each concert serving as a communal outpouring of hope and joy, boasting the most life-affirming sing-a-longs.
Steve Cradock is one of the most respected, creative and influential guitarists in the UK – he also plays with Paul Weller and has co-written with Paul for some years.
Steve reveals to Music Republic Magazine that his band Ocean Colour Scene have started on their next album, and have already recorded demos for three tracks; one of which he says "will make a great single" and he adds that another of the three "doesn't sound like anyone else".
"It is sounding really good. We will have it done by next year and maybe release it early 2025. We are definitely doing it [making a new album.]"
Steve is a busy boy with OCS and playing guitar for Paul Weller on tours and recordings, and he is back on the road in January for a Japanese tour with "The Mod Father", and then three nights at the historic Sydney Opera House with The Jam legend. After the OCS UK tour and the Cardiff New Year's Eve big bash.
3rd Dec             Bournemouth             O2 Academy
4th Dec             Bristol                         Beacon
5th Dec             Isle of Man                  Villa Marina
7th Dec             Belfast                         The Telegraph Building
11th Dec           Liverpool                    University Mountford Hall
12th Dec           Sheffield                     O2 Academy
14th Dec           Norwich                      UEA
15th Dec           Wolverhampton          The Halls
16th Dec           London                        Eventim Apollo
18th Dec           Glasgow                      O2 Academy
19th Dec           Glasgow                      O2 Academy
20th Dec           Newcastle                   O2 City Hall
31st Dec           Cardiff                        Tramshed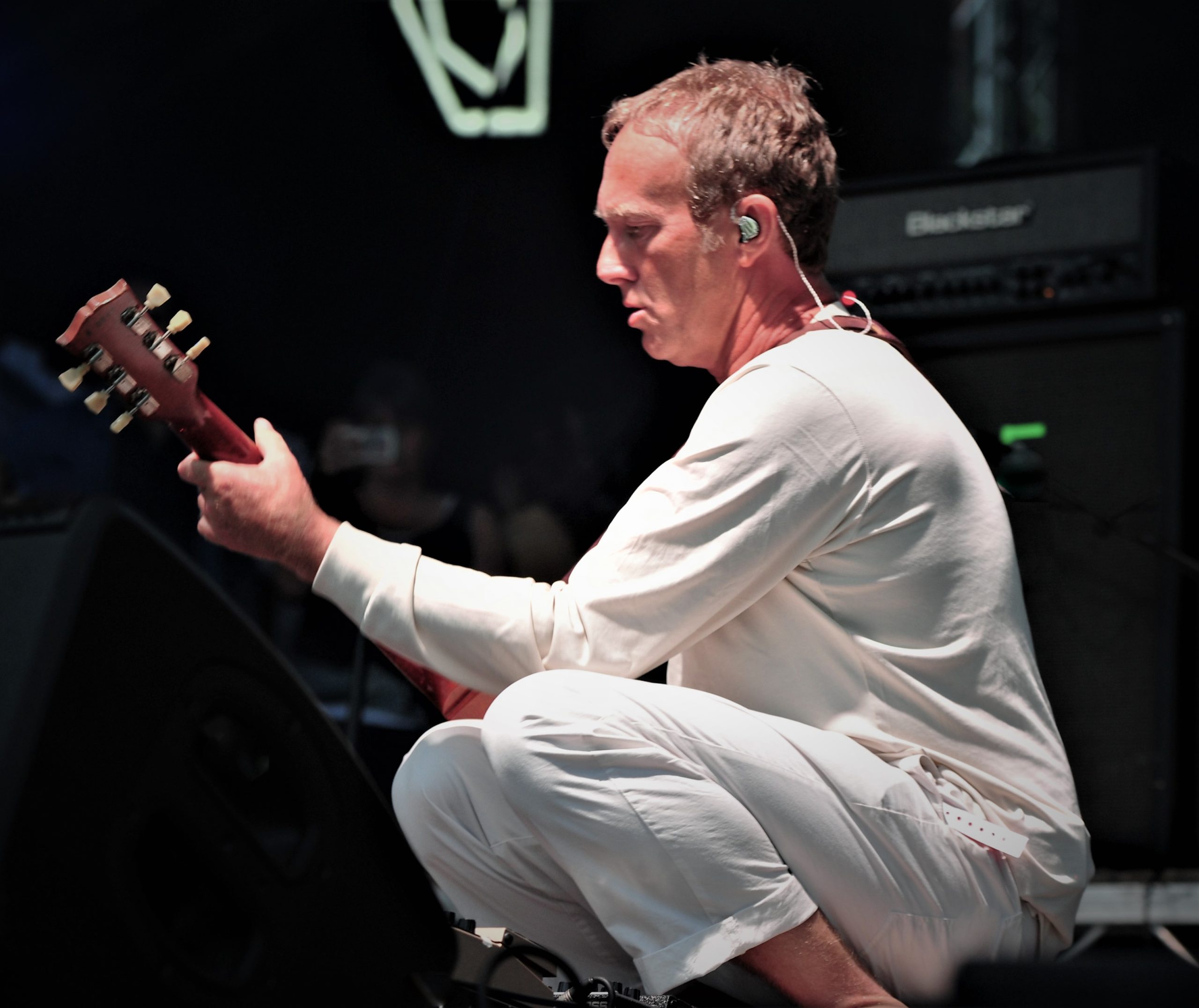 ---
---
Steve Cradock's "Track Record:"
1. First song you recall hearing as a child?
It would have been Roxy Music on Top Of The Pops. Maybe "Avalon".
2. First single you owned?
"Beat Surrender" by The Jam.
3. First LP/album you owned?
"Snap" by The Jam.
4. First CD you owned?
"Village Green Preservation Society" by The Kinks.
5. Last music you bought and in what format (CD/vinyl/digital download)?
A 7″ vinyl box set by Lee "Scratch" Perry.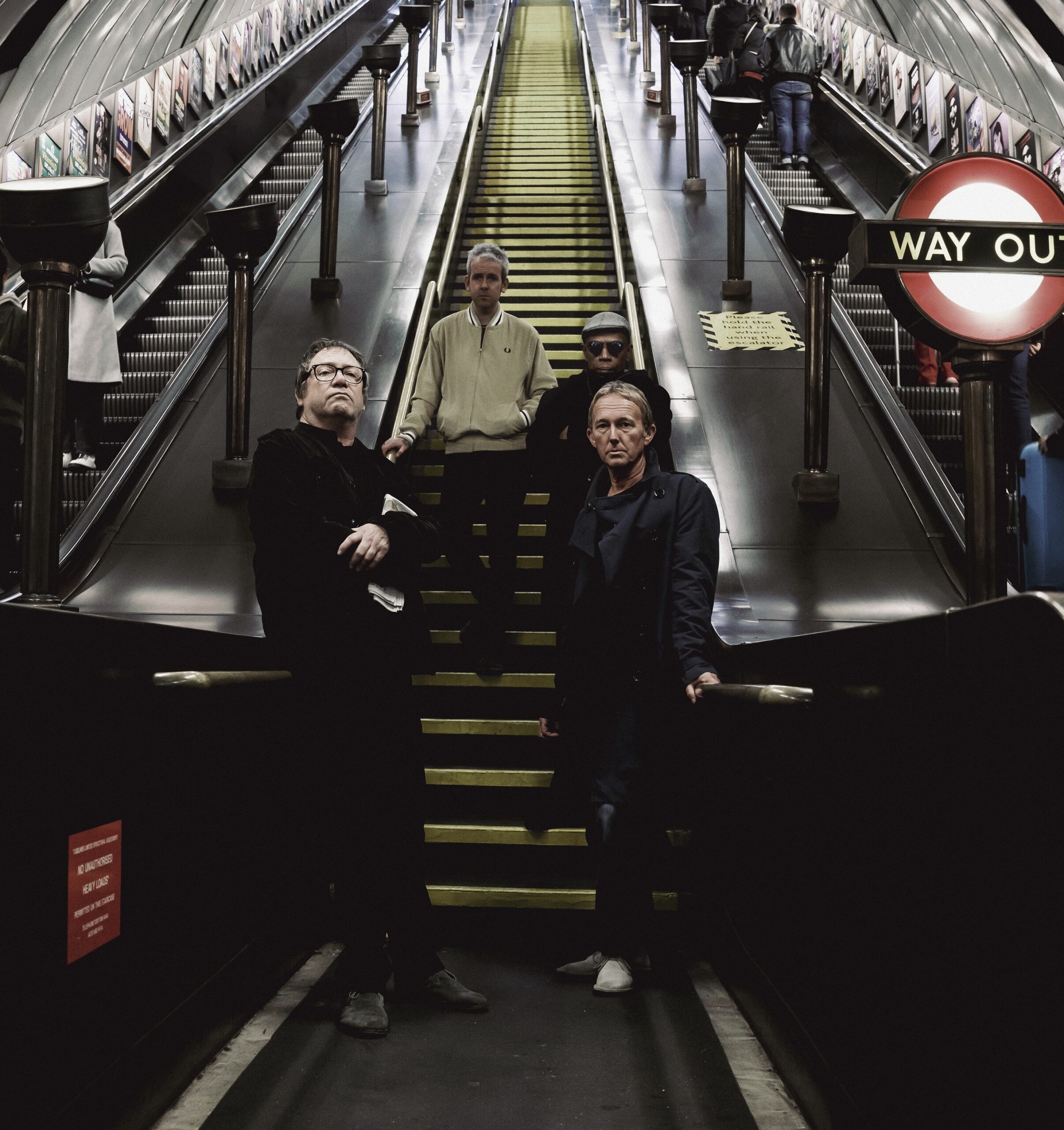 6. Which album would you be happy to receive as a gift?
Well, Noel Gallagher sent me his last album "Council Skies" as a gift. [Noel Gallagher's High Flying Birds' fourth studio album released in June 2023.]
7. Favourite album? (Choose more than one if need be…)
"Revolver" by The Beatles. I love the Decca album of The Small Faces. [Title: "Small Faces" with Decca logo on front cover, released in May 1966, known as The Decca album. It reached # 3 in the UK album chart.] Ocean Colour Scene's "B-sides, Seasides and Free Rides" [On the MCA label, released in March 1997, peaked at # 4 in the UK album chart and went Gold.]
8. Best record ever made (can be single/album/EP – and choose more than one if need be)?
"What's Going On" by Marvin Gaye.
9. Guilty secret (or anything unusual or perhaps unexpected) in your music collection?

"Grounation" by Count Ossie Mystic Revelation Of Rastafari. "It's extraordinary." [1973 3-LP set from Jamaican artist Count Ossie, aka Oswald Williams, drummer and band leader.]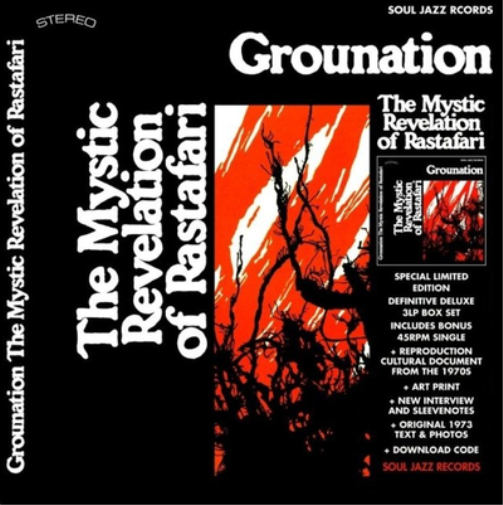 10. What does music mean to you and how does it make you feel?
It means the world to me. It's about connection, it's about emotion. It steadies my head; it's everything.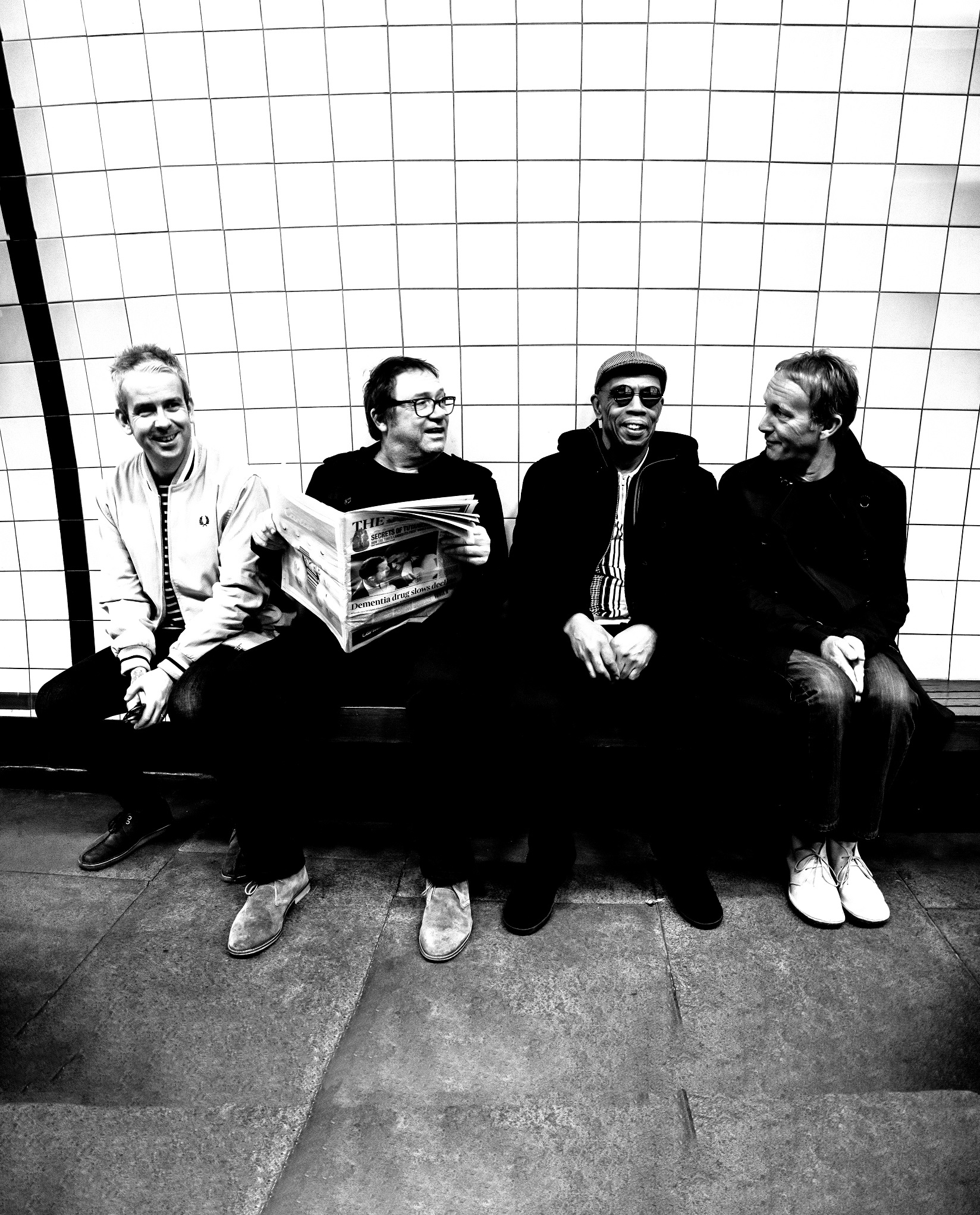 11. Which song or album is a guaranteed mood booster?
The new Blur album. It really moves me at the moment. I think the words in "The Narcissist" [track six] are just incredible.
["The Ballad Of Darren" is the ninth studio album by Brit Pop legends Blur, released in July 2023 and hitting # 1 in the UK album chart and four other countries and Top 10 in 18 countries]
12. Which song or album would be the soundtrack to a film about your life?

I did a solo album called "The Soundtrack To An Imaginary Movie", an instrumental album. I would say that.
13. Your favourite driving track – or music to exercise to?
Driving track would be "Oh La La" by The Faces.
14. Best song or album for a romantic moment?
A Dionne Warwick album – early stuff, Bacharach stuff. Also, The Platters, any of their songs, especially "Only You".
15. Which song was played for the "First Dance" at your wedding?
"Tin Soldier" [1967 Small Faces hit]. We [Sally and Steve] got married in Merlin's cave in Tintagel in Cornwall and Mick Talbot [co-founder of The Style Council with Paul Weller] and PP Arnold sang it.

16. Your choice of song to sing at karaoke?
"Kingston Town" by UB40. [Steve was a good friend of the late and great Brian Travers, UB40 founder member, sax' man and songwriter.]
17. Which song takes you back to your childhood – and to which specific memory/memories?

Abba songs, and hearing my mum sing their tunes when they came on the radio or the tele'. And "Being With You" by Smokey Robinson, when that got to number one. We were all listening in the school playground as someone had a a little pocket radio, and when they played that tune we all fell in love with it. And from that we all fell in love with Smokey.

18. Favourite band (or bands)?
I loved The Jam growing up; they were my favourite group. I loved The Specials. I loved The Beatles, The Small Faces, The Who. I love all those kind of old groups.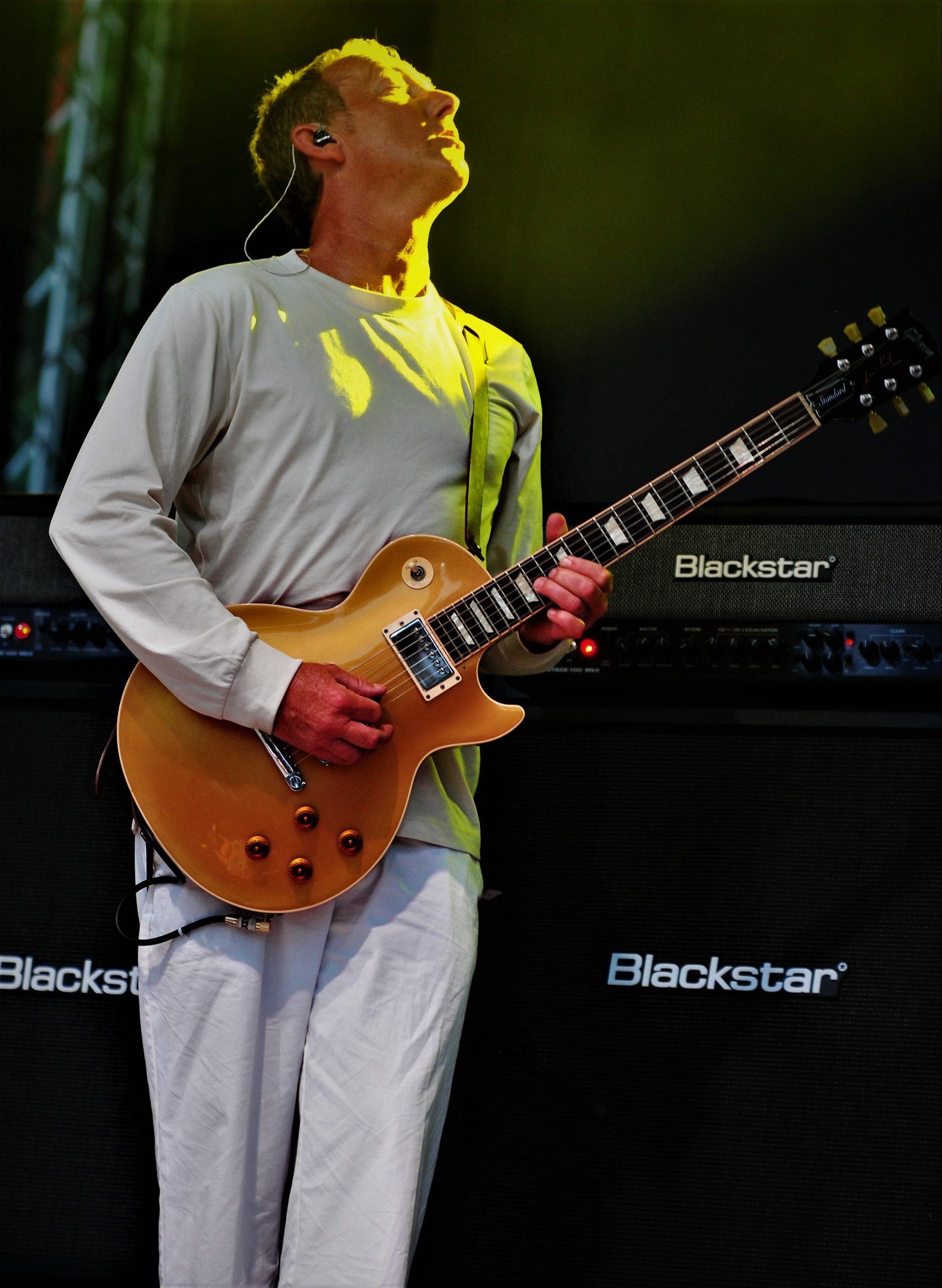 19. Favourite singer (or singers)?
Aretha Franklin. Sam Cooke. I really like Thee Sacred Souls [From San Diego, soul, r&b and gospel: Josh Lane, Sal Samano, and Alex Garcia – their self-titled debut album came out in August 2022]. I really like Jalen N Gonda [Liverpool-based, US soul singer].
20. Which song would you like played at your funeral?
Hard question. But this one: "Piece Of Clay" by Marvin Gaye. It's outrageous. [From Marvin's fourth posthumous album "You're The Man". The fourth posthumous studio album by Gaye, originally intended to be released in 1972 as the follow-up to "What's Going On." It was not released until March 29th, 2019, to celebrate what would have been Gaye's 80th birthday on April 2nd, 2019.]
OCS London underground photos: Brian Sweeney
Live photos of Steve Cradock: Simon Redley