This unique smooth as velvet and soothing voice will stay with you…
Today (November 13th 2023), rising indie-folk star Hazlett releases the live video to his beautiful new single "Slow Running" (released on Friday 10th Nov), taken from his upcoming new EP "Goodbye to the Valley Low".
"Slow Running" is a graceful, stripped back track, just vocal and acoustic guitar to deliver four minutes and 41 seconds of gorgeous ambient folk.
Following the release of his debut album "Bloom Mountain" earlier this year, and fresh off the back of a hugely successful UK/EU tour with Wild Rivers and Josiah & The Bonnevilles, Australian-born, Sweden-based Hazlett returns on December 8th with the "Goodbye to the Valley Low" EP  –  six-tracks of delicate indie-folk.
Produced by long-time collaborator Freddy Alexander, the EP was made in an off-grid cabin on the west coast of Sweden and sees Hazlett going back to his roots with a more stripped-back and rawer sound.
Featuring the previous singles "Blame The Moon", "Missionary Feelings" and "Mama's Boy", the EP also offers unreleased tracks, "Cemetery" and "Stolen Seasons."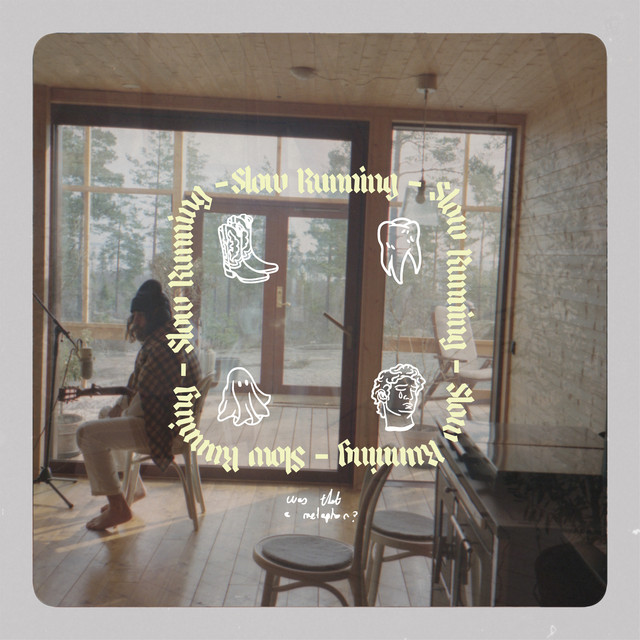 Hazlett on "Slow Running":"When the going's good and all is well it usually means there's a strange little thought that wonders how long is it going to last. Maybe we've all grown too cynical, thinking the good times are never going to last or we've stumbled into a strange emotional evolution.
"Before anything has a chance to hurt us we've already prepared for the ghost. Bunkered down in our thoughts and vivid imaginations of what might come and what might not ever be.
"We live in an age where we're all so hell bent on protecting our own feelings, that sometimes we forget who or what we drag into the mess along the way. We let things fade instead of solving, we let things go instead of working. Well here's ("Slow Running") a little ode to that…"
Indie songwriter Hazlett was born and raised in Australia, but musically he feels he has "bloomed" since the move to Sweden. Everything "crystallised" one summer in Stockholm after finding the fabled collaborator chemistry in now close friend Freddy Alexander.
This November Hazlett supports David Kushner on three big Australian dates:
Thu 23 Nov – Roundhouse – Sydney
Tue 28 Nov – Town Hall – Auckland
Thu 30 Nov – Palais – Melbourne