Nottingham is the fifth of British pop star Maisie Peters' 13 UK shows, dubbed "The Road To Wembley" – many dates sold out including OVO Arena Wembley in November.
Fresh from her first # 1 album, "The Good Witch" and a storming debut set on Glastonbury's Pyramid Stage, Maisie Peters had to add extra UK and European shows after tickets for the first batch of dates flew out in record time.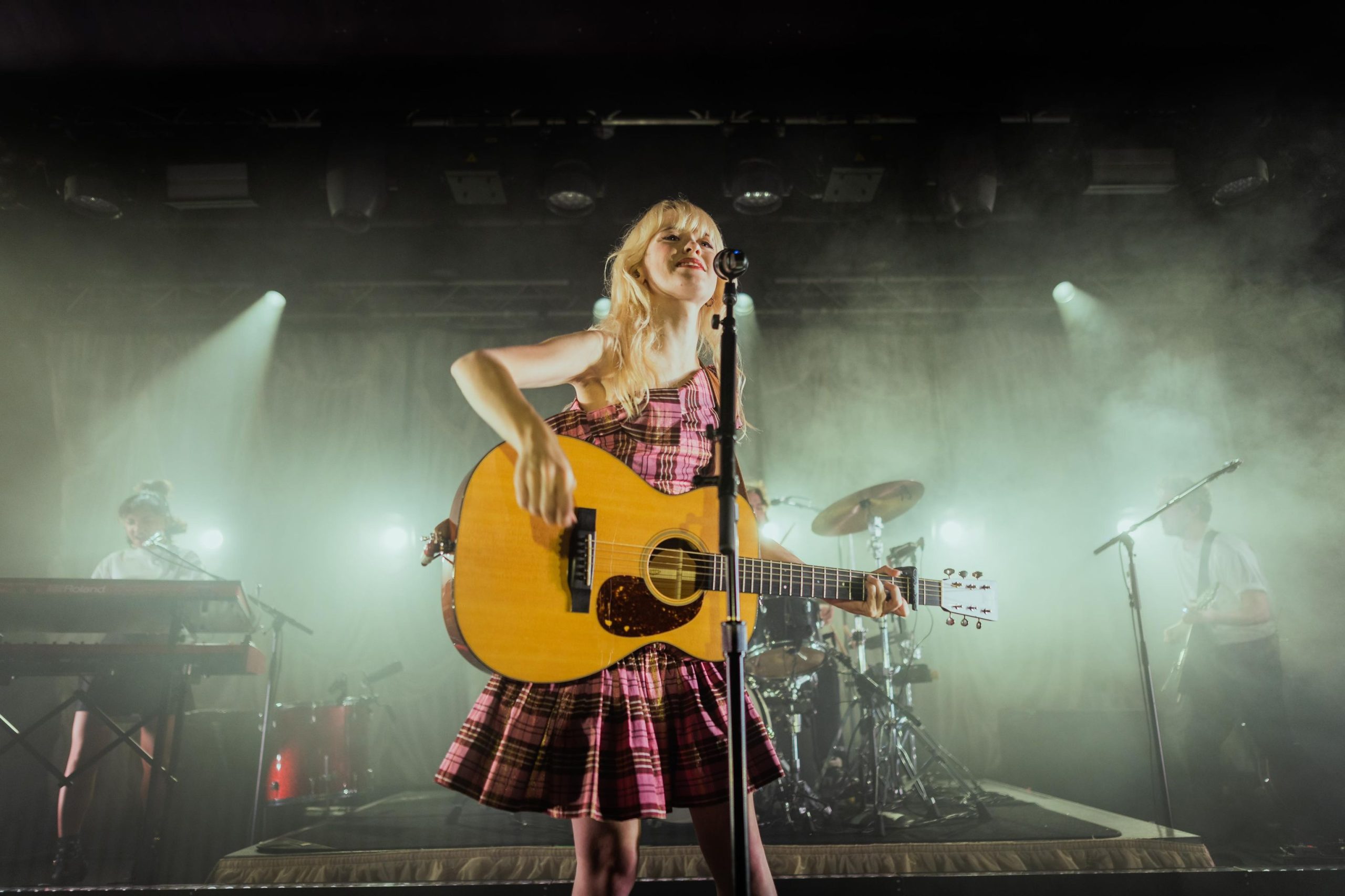 Arriving towards the end of another packed year of live dates for 23-year-old Maisie, the "Road To Wembley" shows succeed Maisie's second headline US tour, and further support slots for Ed Sheeran during the North American run of his "Mathematics Tour."
With "The Good Witch", West Sussex-born Maisie became the youngest British female solo artist to claim a # 1 album since 2014, as well as being the youngest artist to claim a chart topper since Olivia Rodrigo's "Sour" in May 2021.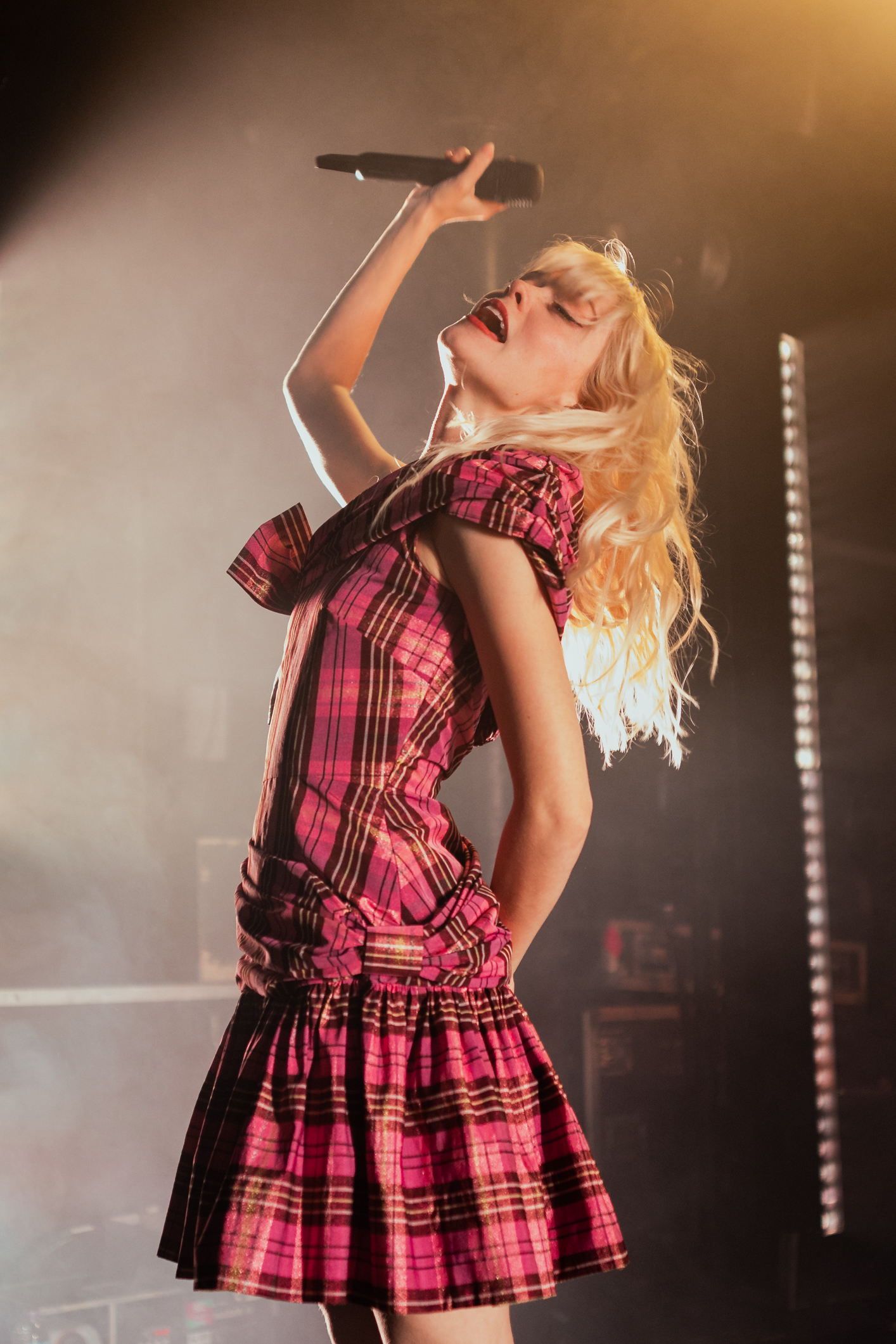 Maisie's 22-song set tonight delivers 12 of the 15 tracks on her album "The Good Witch", the fans singing back every word in rousing fashion, much to Maisie's obvious delight. She goes acoustic on the album track "Wendy" and excellent Aussie support artist Gretta Ray joins her for another "The Good Witch" album track, "The Band And I".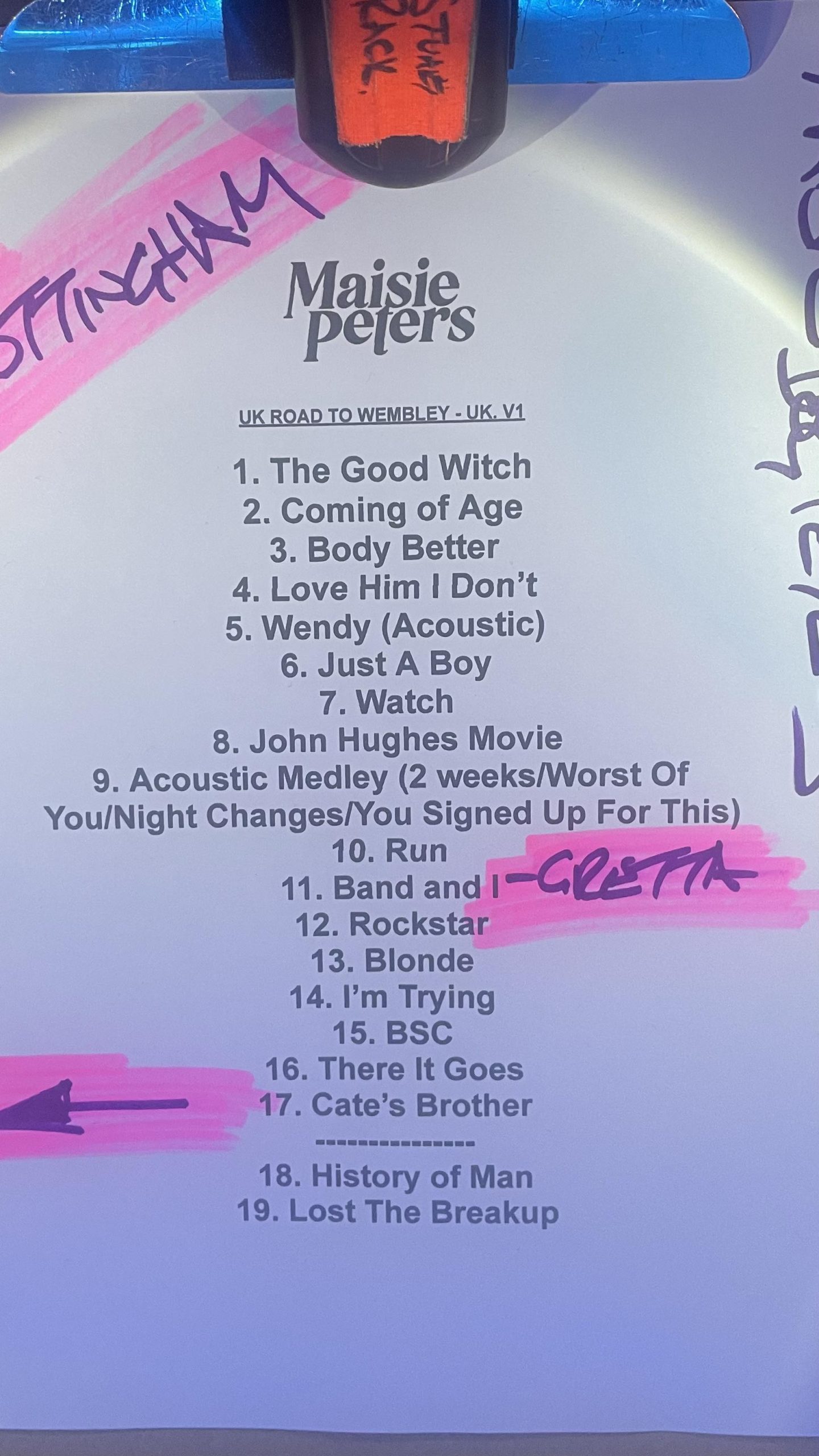 Support on this tour comes from Australian artist Gretta Ray, who is definitely one to watch and turned in a smashing performance here at Rock City with her tight seven song set.
Accompanied by one guy on keyboards and bass. Plenty of people among the sold out 2,000 capacity crowd who know the words to some of her songs, singing along. The room was 99% full by the time Gretta hit the stage too.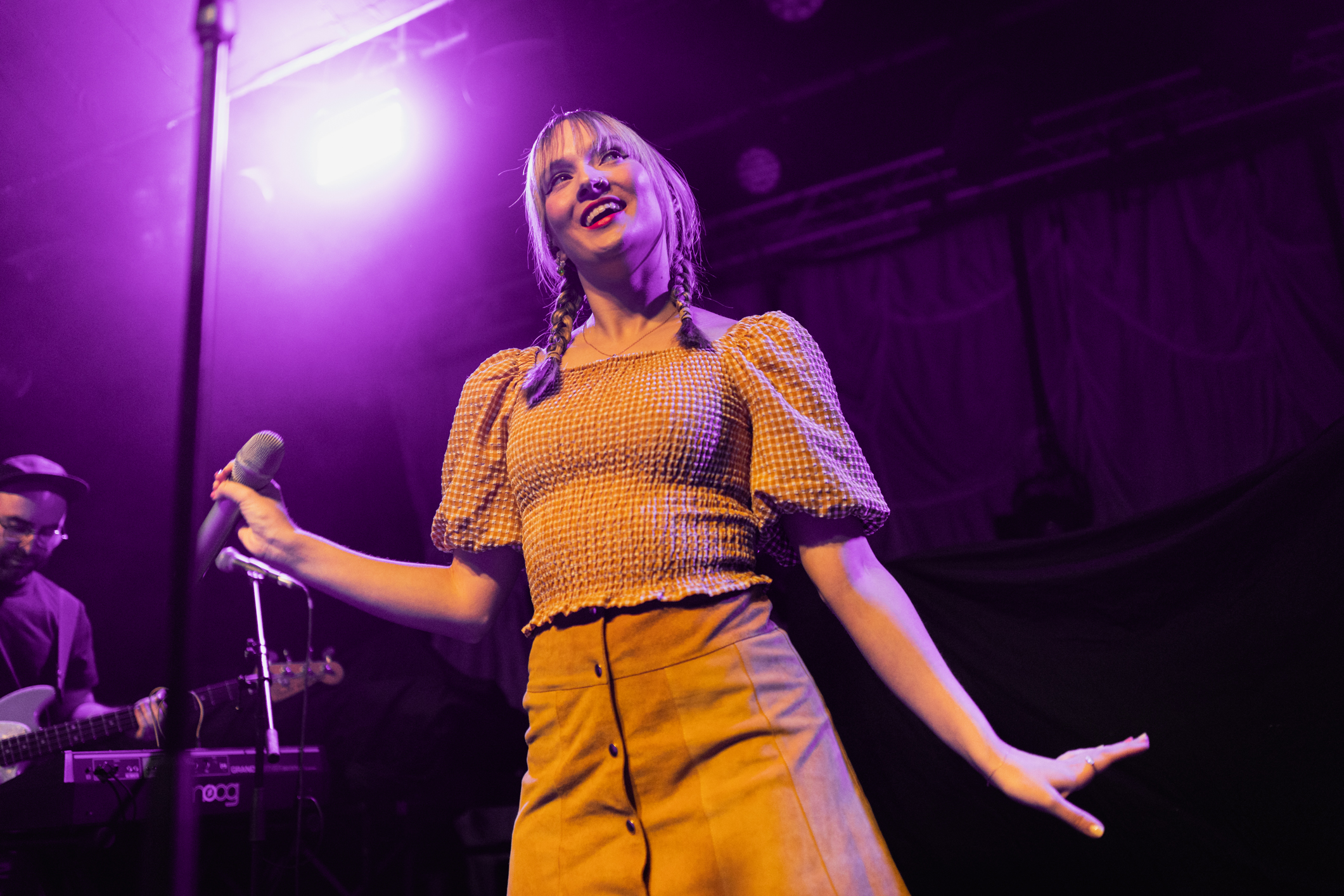 A predominantly young (and female) crowd in tonight, and probably the same across the whole tour. I'd be lying if I didn't say she reminded me of Taylor Swift both on looks and charisma/vibe on stage.
She is a solid talent too and has some decent material. On song # 4 of her set, "Dear 17", both Gretta and her lone accompanist play acoustic guitar on this country-flavoured song.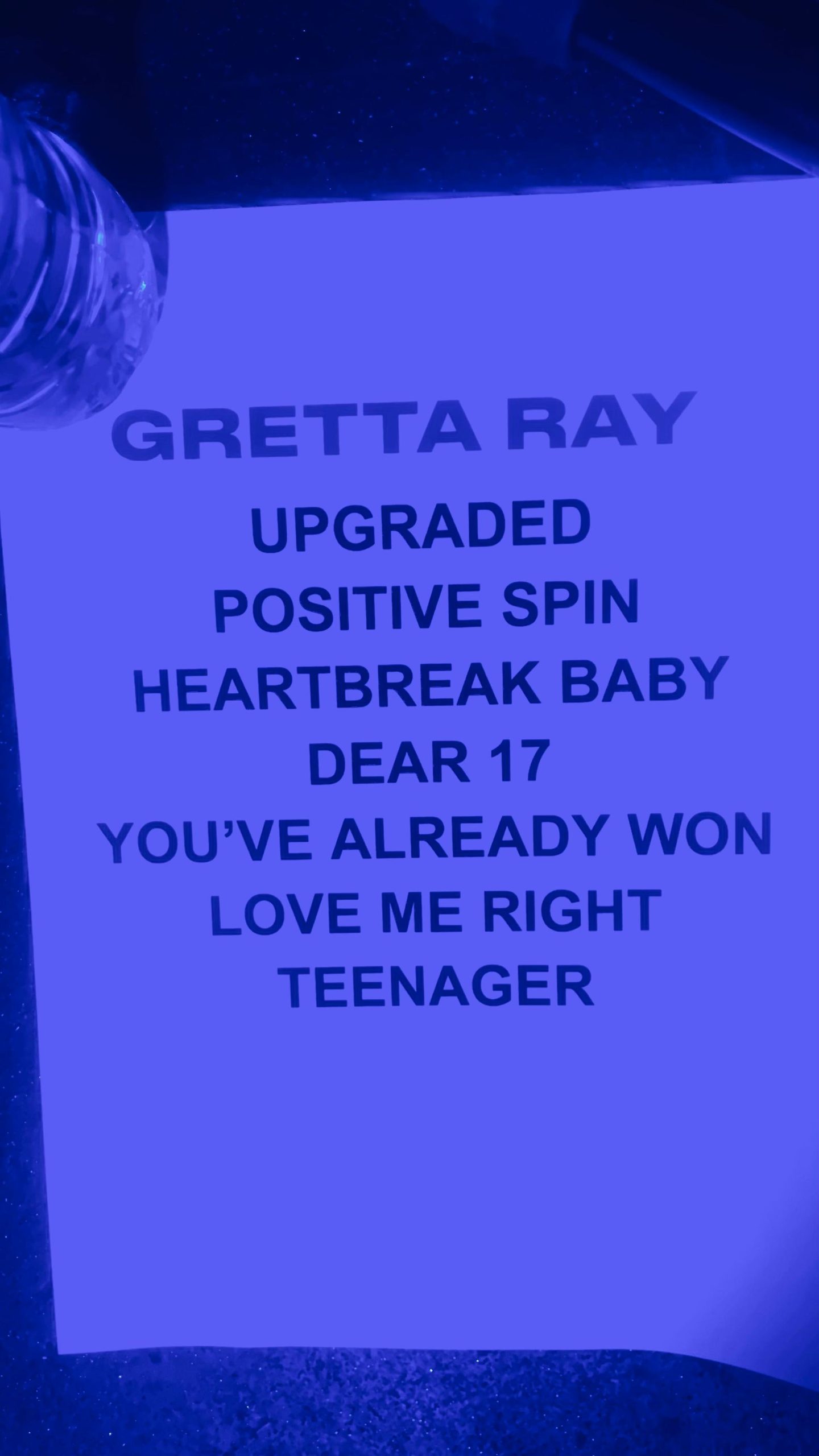 On the next song, "You've Already Won", Gretta gets into some audience participation when she gets the whole crowd crouching down to the floor, before they all jump up on cue, as the last chorus is played.
Loud and raucous appreciation from the crowd at the end of Gretta's superb 30 minute set, a response usually reserved more for headline acts than the warm-up. I predict she will be a headliner herself in the next few years.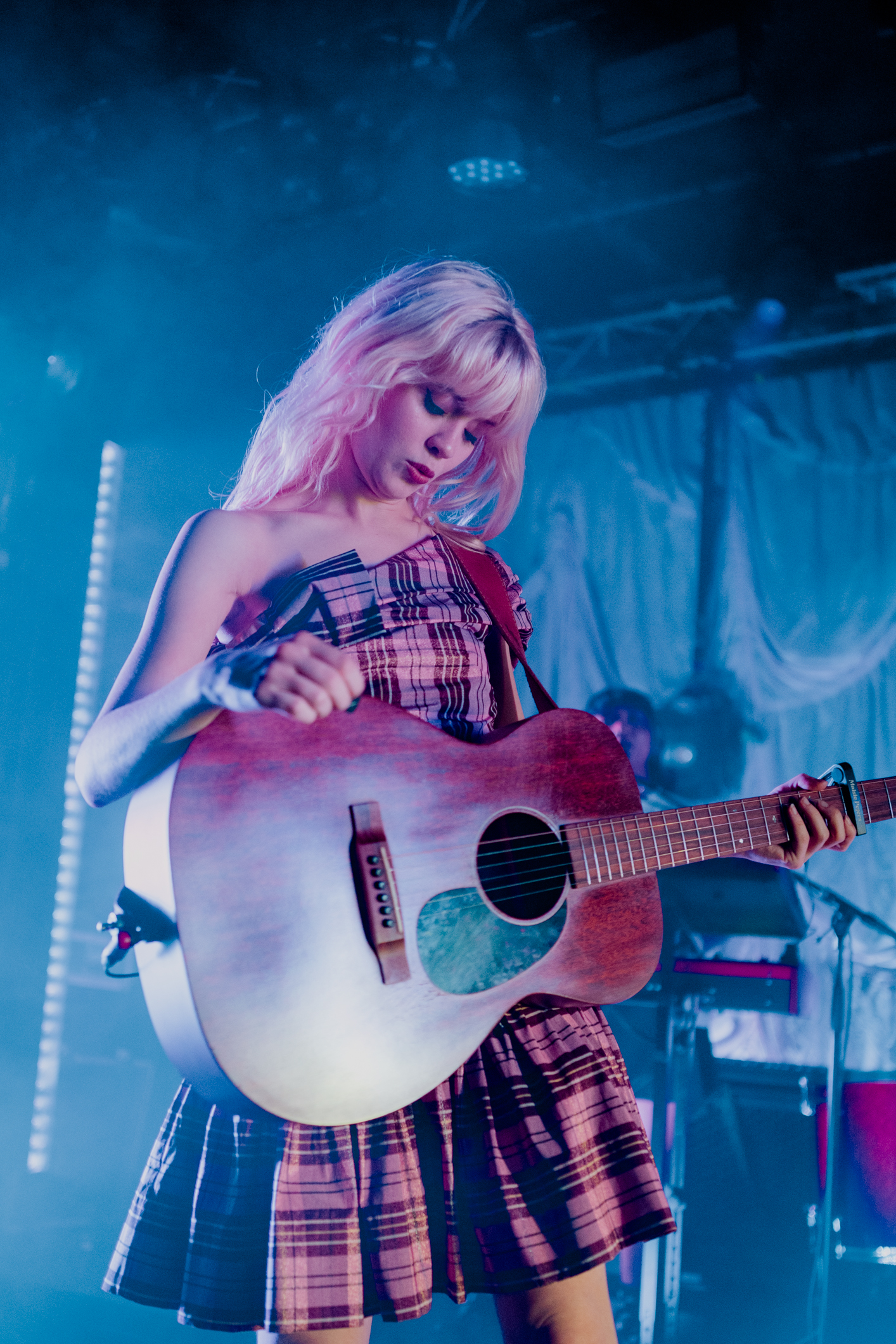 Maisie's career is on fire right now and will ascend even higher in the near future I'd bet. Tonight she is joined by keyboard player, guitarist and drummer; Maisie on acoustic guitar and of course, lead vocals. Faultless lead vocals too throughout the set. She seems relaxed and genuinely pleased to see and hear the fans who tuned out en masse tonight.
Her latest album "The Good Witch", released via Gingerbread Man Records (Ed Sheeran-owned) and Asylum in June this year, was preceded by the single, "Body Better", song # 3 in the set tonight.
Her second studio album, the follow-up to her # 2 charting BRIT "Breakthrough" debut, "You Signed Up For This" was written by Maisie between the age of 16 and 20.
The songs on the latest long player cover Maisie's life from November 2021 to November 2022, co-penned with a real A-list of hit writers, such as Oscar Görres (Taylor Swift, Troye Sivan), Two Inch Punch (Sam Smith, Jessie Ware), Matias Tellez (girl in red), Brad Ellis (Jorja Smith, Little Mix), Joe Rubel (Ed Sheeran, Tom Grennan) and Elvira Anderfjärd (Tove Lo, Katy Perry).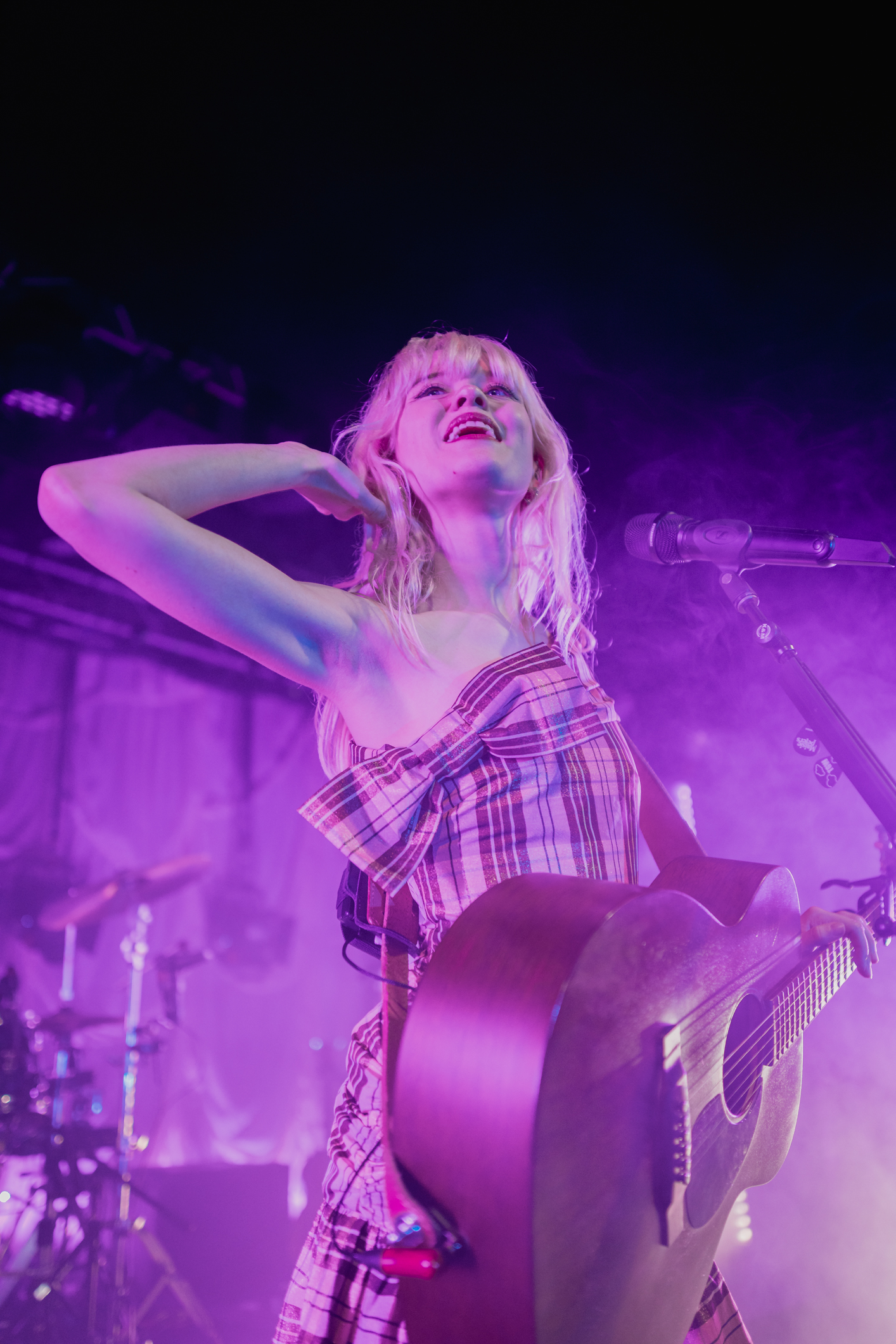 If you want slick and classy, infectious pop music, Maisie has got a bunch of it for you… Live, she is as polished as on record, clearly no studio skulduggery required to make her sound good. Unlike some of today's pop stars…no names, I do not want to be sued!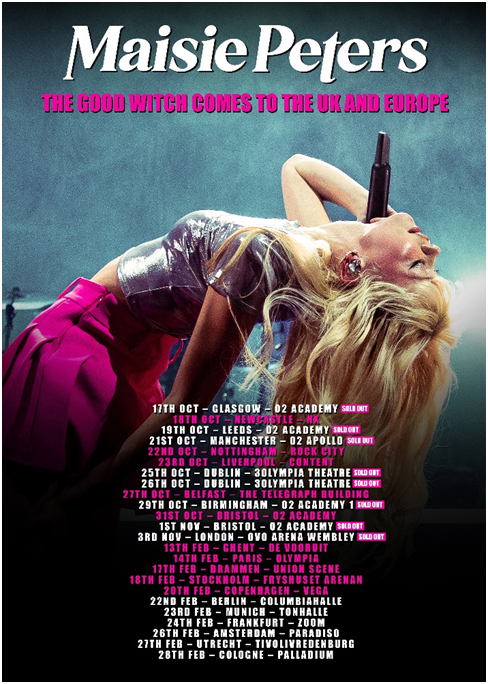 Ms Peters' next UK tour is more than likely to be in arenas and a red hot ticket, so if you can blag a ticket for any of the remaining dates on this tour, do so quickly.
She's good for sure. Bloody good. But I have to admit, I am not sure if she is actually a witch…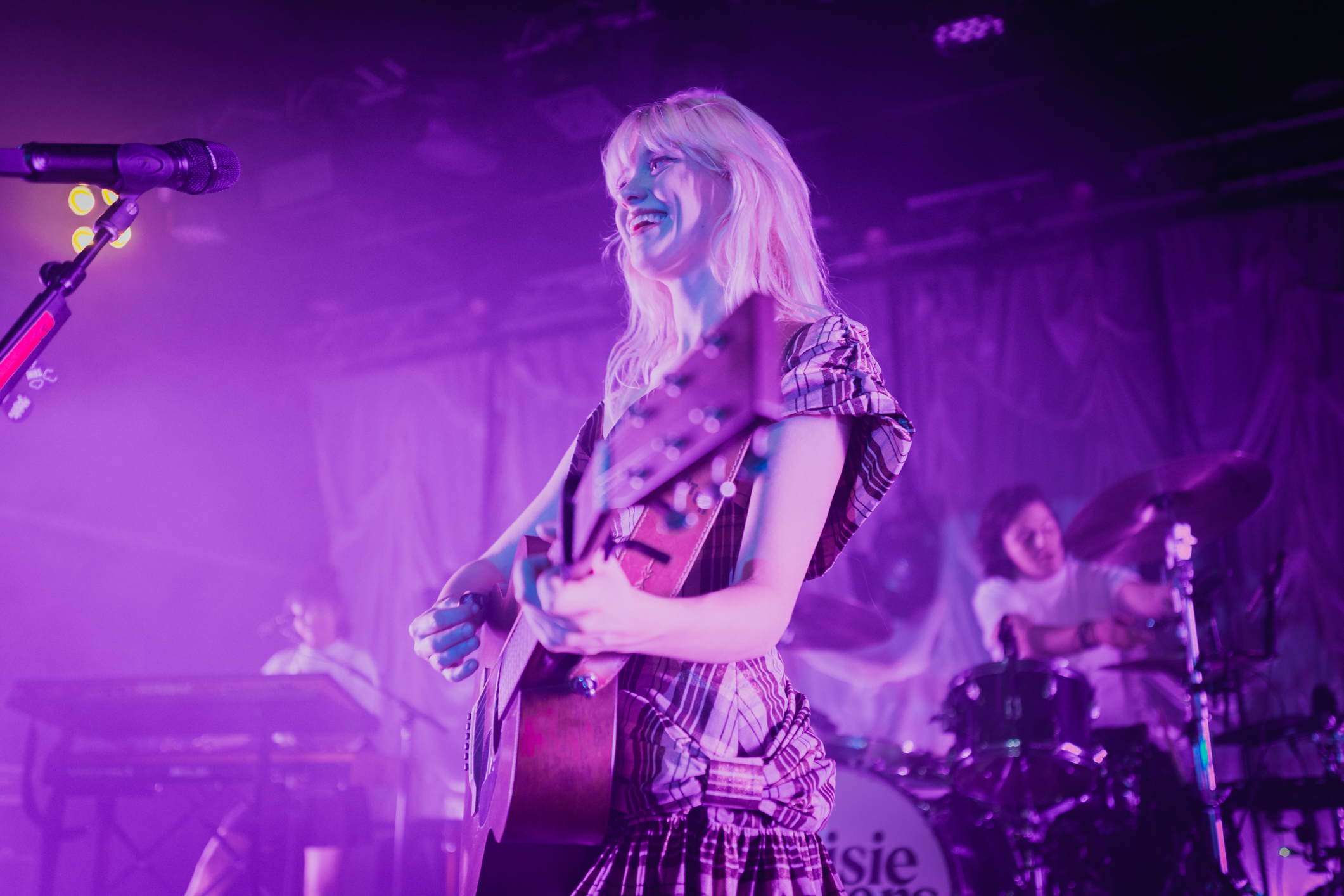 ---
---
Photos: Andrea Bottino
Words: Steve Best