Amy Winehouse, Ed Sheeran, Michael Kiwanuka and even legendary US artist Leonard Cohen have graced the tiny stage at London's impressive Green Note cafe-bar in Camden in its 19-year history. So too has Jon Snow! [No, not the Game Of Thrones geezer, but this Jon Snow is the respected veteran journalist and TV broadcaster. Go figure!]
To add to the roll call of honour we can now add the name of Jill Andrews to those esteemed singers and songwriters who have filled the gaff (which could well be frozen in time from the heady days of trendy Greenwich Village amid New York's thriving folk scene of the 60s), and sent punters away into the night with broad smiles on their faces, eager to tell friends and family "go see this great artist/go buy their music" after a spellbinding gig.
Jill is on only her second UK tour, after her debut over here in November last year (2022) which took in 14 dates. We covered her superb Guildford gig back then. This trip covers nine shows across England, Scotland, Wales and Ireland, after a triumphant spot at The Long Road Festival in August this year.
Previously to the two tours, Jill had only been to the UK once before a few years ago, for a vacation and then over to Germany to visit a friend.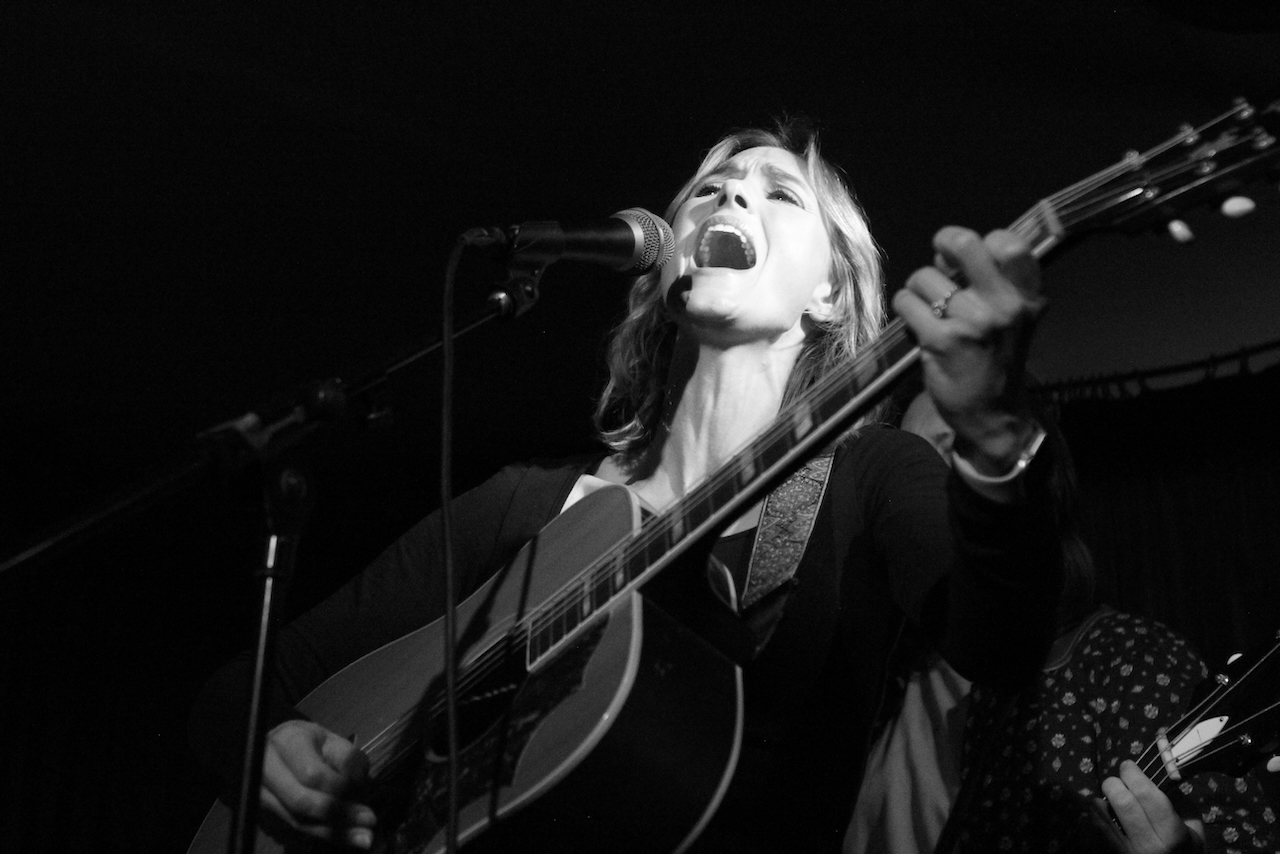 Nashville-based Jill Andrews is an acclaimed multi-genre singer-songwriter – a prolific songwriter, who has achieved more than 200 million streams and in excess of 700,000 monthly listeners. Jill has delivered her classy music for two decades.
Her music has been featured on hit TV shows, including "The Good Wife", "This Is  Us" ("Only Love Can Break Your Heart"), Nashville ("Tell That Devil"), "Wynona Earp" (theme song), Grey's Anatomy and Beauty and the Beast ("Rust Or Gold"). She released "Rust Or Gold" as a single, and within days of it airing on the TV  show, the song ranked within the Top 10 on the U.S. Singer/Songwriter iTunes chart.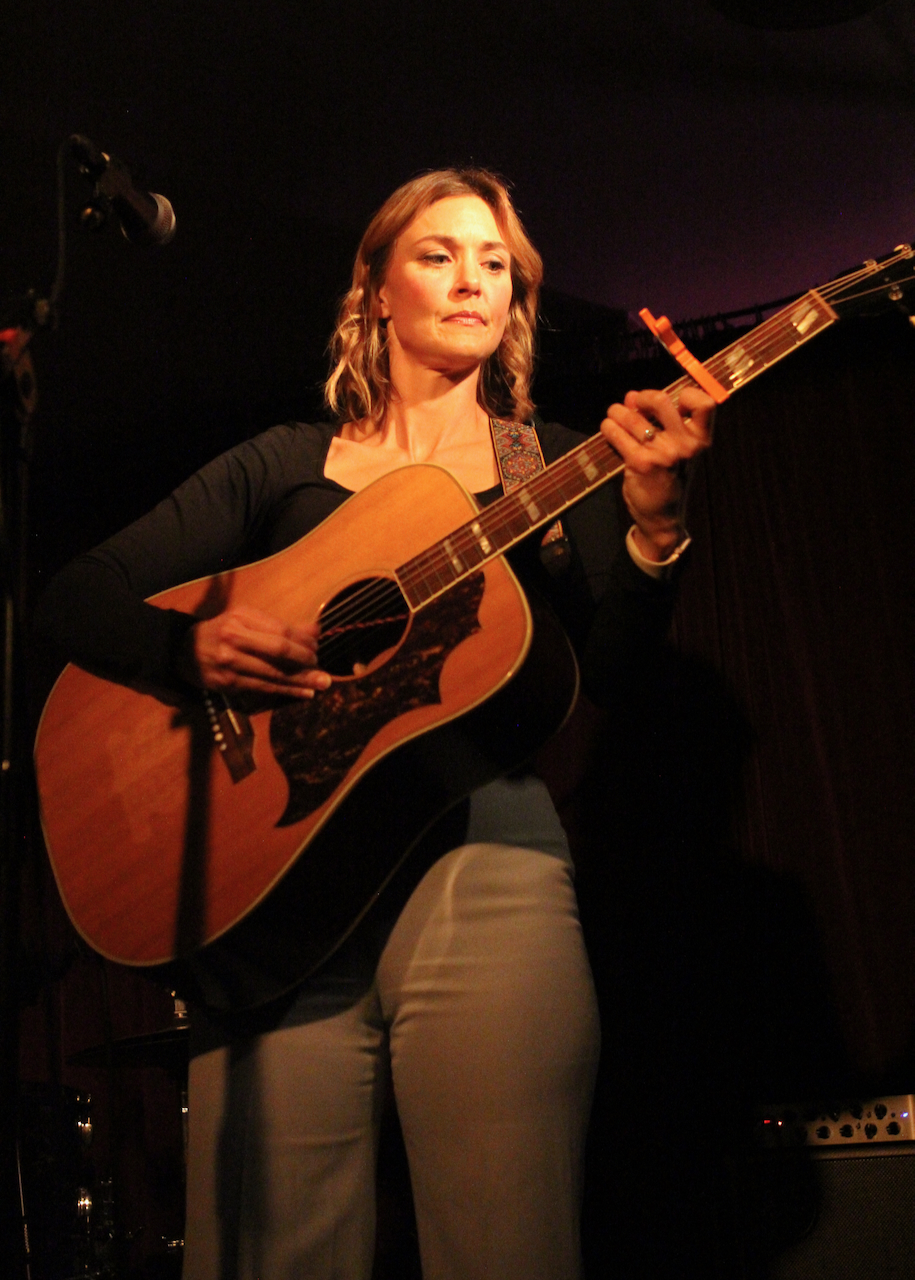 Speaking to Music Republic Magazine during her first UK tour last year, Jill said, "It has long been a dream of mine to meet all of my fantastic fans across the UK and I can't believe in 2022 I am actually, finally getting to do it. I keep hearing how much people in the United Kingdom love and respect music. So, I am excited to experience that for myself." She had a ball then, and is excitedly back by demand for the sequel in 2023.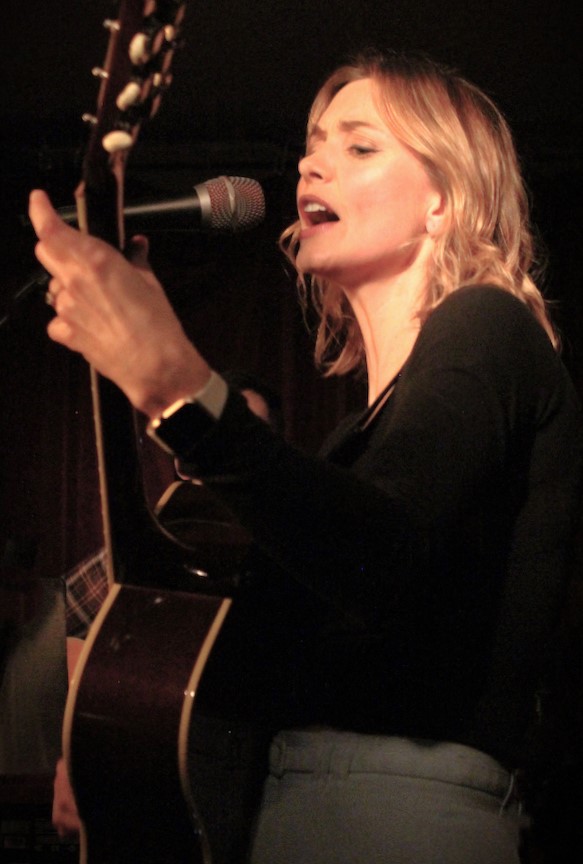 The London gig is sold out and this time, after her solo stint on the previous tour she has a band with her: a talented bunch of Brits put together by bassist Phil Donnelly who Jill met last year when he played in UK country artist Kezia Gill's band. On this tour Phil is on bass, with Oscar Reynolds on drums and Andrew Jones on keyboards, Jill on acoustic guitar and lead vocals.
There are people here who saw her on last year's tour. There are newbies to her music who have been told by others, to get their tush to the Green Note to catch Jill in action. Some know Jill's most well known song, "Sanctuary", the show-stopping track she co-wrote and was featured in the the hit US TV drama "Nashville", which broadcasting legend Bob Harris has taken a liking to on his BBC Radio 2 country show.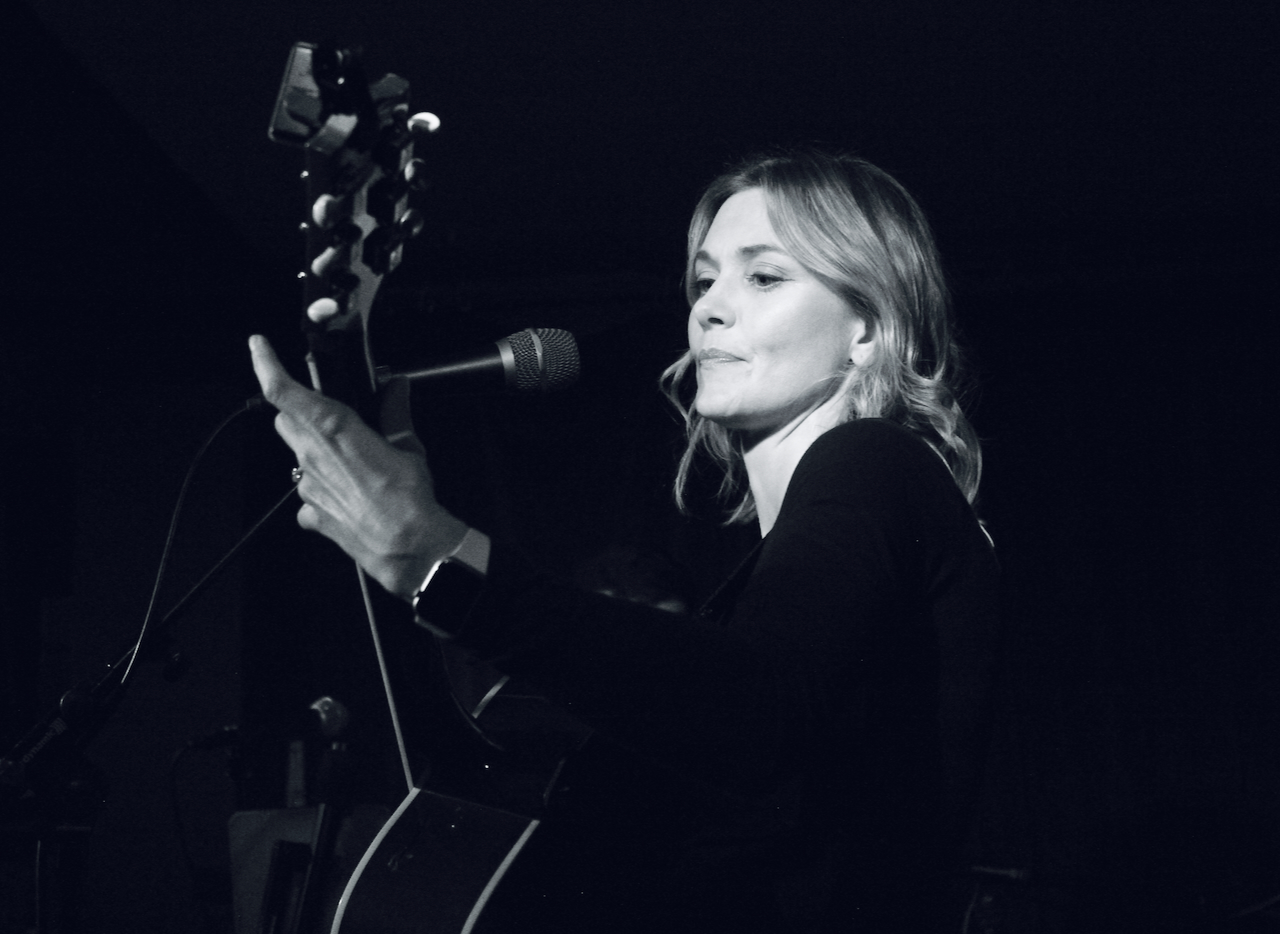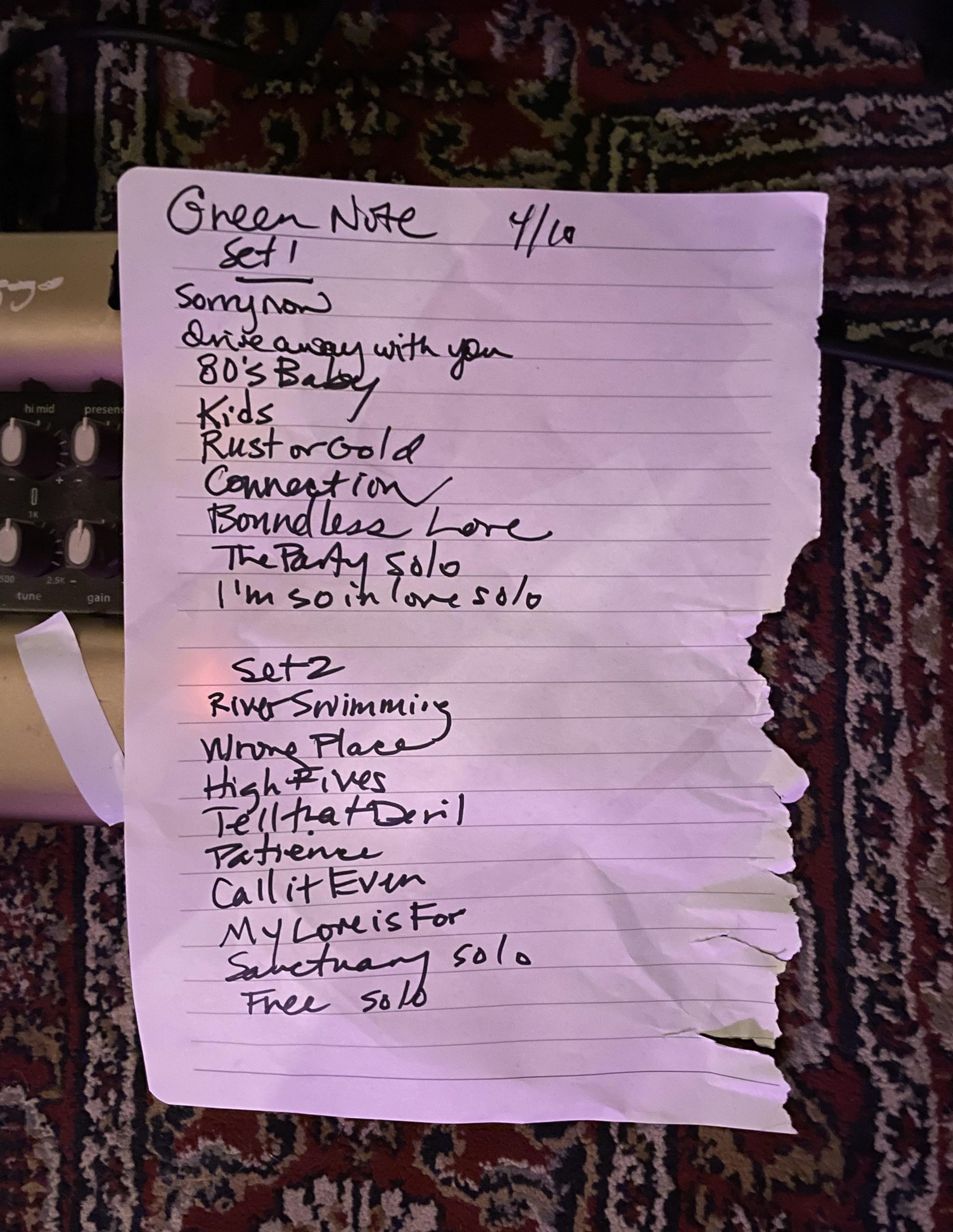 Jill's crystal clear and pure vocal delivery – her voice has a gorgeous timbre/tone to it and it can soar or say as soft as silk, always connecting so emotionally – and her likeable personality when chatting between songs, meant the room stayed "pin drop" quiet and respectful throughout her set.
It delivers seven of the 10 new songs on her current album, "Modern Age" which dropped in August this year. There is a a ripple of applause for song # three in the set, the single "80s Baby" from said album, when some recognise it from online and/or radio plays.
Speaking about that track, Jill says: "I grew up in a small town in East Tennessee. We lived in middle class suburbia with green lawns, fenced dogs, and nice neighbors for the most part. If my homework was done, I had freedom to run around the neighborhood and explore with my friends. Friday night was a trip to Blockbuster and The Dairy Queen for a couple chocolate dipped cones for my brother and I.
"My family would all gather on the couch with a bowl of popcorn to watch the latest Indiana Jones movie. As a child, I loved the feeling of togetherness with my friends and family. My life was centered around other people. In writing this song, I was comparing my experience of childhood to my own children's. There has been more isolation in their experiences brought on by the pandemic and by the proliferation of personal devices.
"Now kids can be entertained at every moment. The outdoors isn't as exciting as watching television or playing video games. There isn't as much time to dream and create. It makes me miss the simplicity of my childhood and wish that I could go back in time a few decades and take my kids with me."
Tonight she also dips into the delightful EP "The Parthenon Sessions", from June 2022, created in collaboration with the Nashville Conservancy.  It features the re-imagining of some of her favourite songs with the added benefit of a string section.
The EP was recorded in Nashville's Centennial Park's Parthenon, which is the only full-scale replica of the ancient Athenian temple in the world. All the recorded songs are tailored to the unique five-second reverb of the building's 42-feet-tall ceilings.
The EP features strings and four songs from Jill's catalogue, including her only recorded version of "Sanctuary." The song, written by Jill Andrews, Gary Nicholson and Sarah Siskind, was originally performed in the TV show "Nashville" by Charles Esten and Lennon & Maisy Stella, and deemed by The Tennessean newspaper to have "led to 'Nashville's' most powerful musical moment."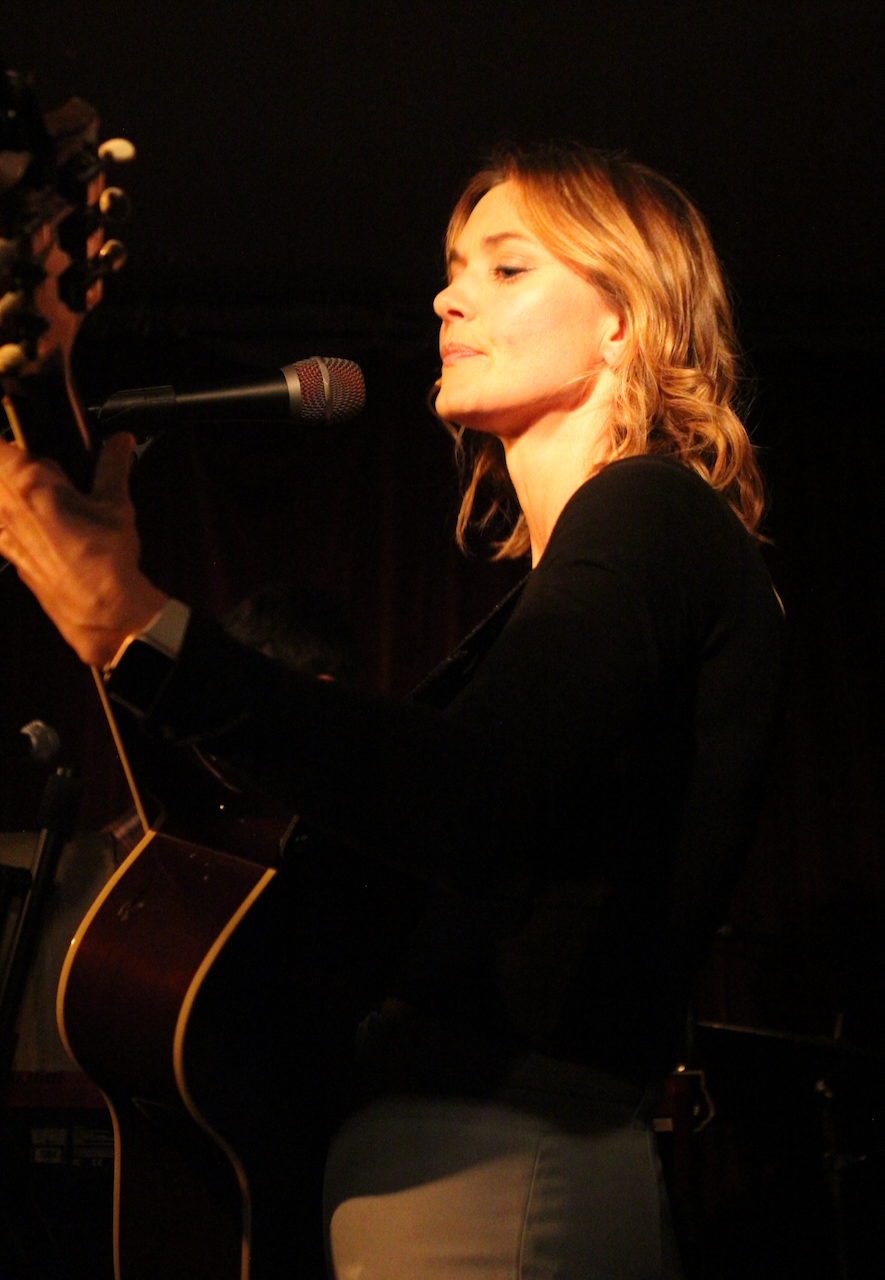 Jill is a talented musician, songwriter, mother of two (Nico and Falcon) and wife to Jerred. Before her solo career, Jill fronted Americana group, the everybodyfields (stylised lower case and all one word).
Jill has dropped four albums and four EPs, plus more than two dozen singles. She has written a book and was one half of the duo Hush Kids with Peter Groenwald, who have released an album and EP since 2018. She has guested on various other artist's projects, including with Buddy Miller.
She has collaborated and shared the stage with countless celebrated artists including the Avett Brothers, Langhorne Slim, Drew Holcomb & The Neighbors, and the Secret Sisters.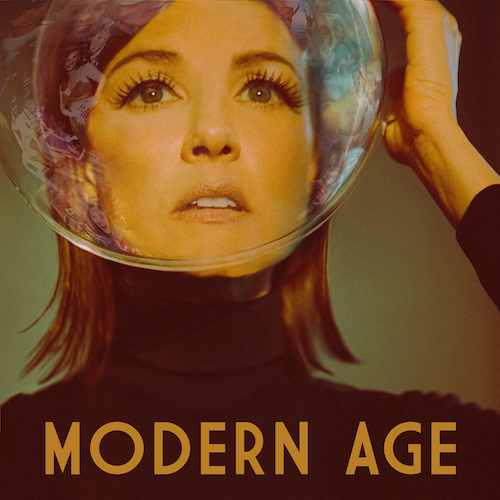 Tonight, Jill plays two sets of nine songs each, with a break in the middle; solo for the last two songs of each set while the band leave the stage. Her song "Take Me To The Party" was magnificent on last year's tour and happily she slings it in as the penultimate track for the first set tonight.
Jill wrote it late at night while feeding her infant daughter and feeling "very alone". There is a lovely version of"Patience" tonight, which features Anthony Da Costa on the version on her current album.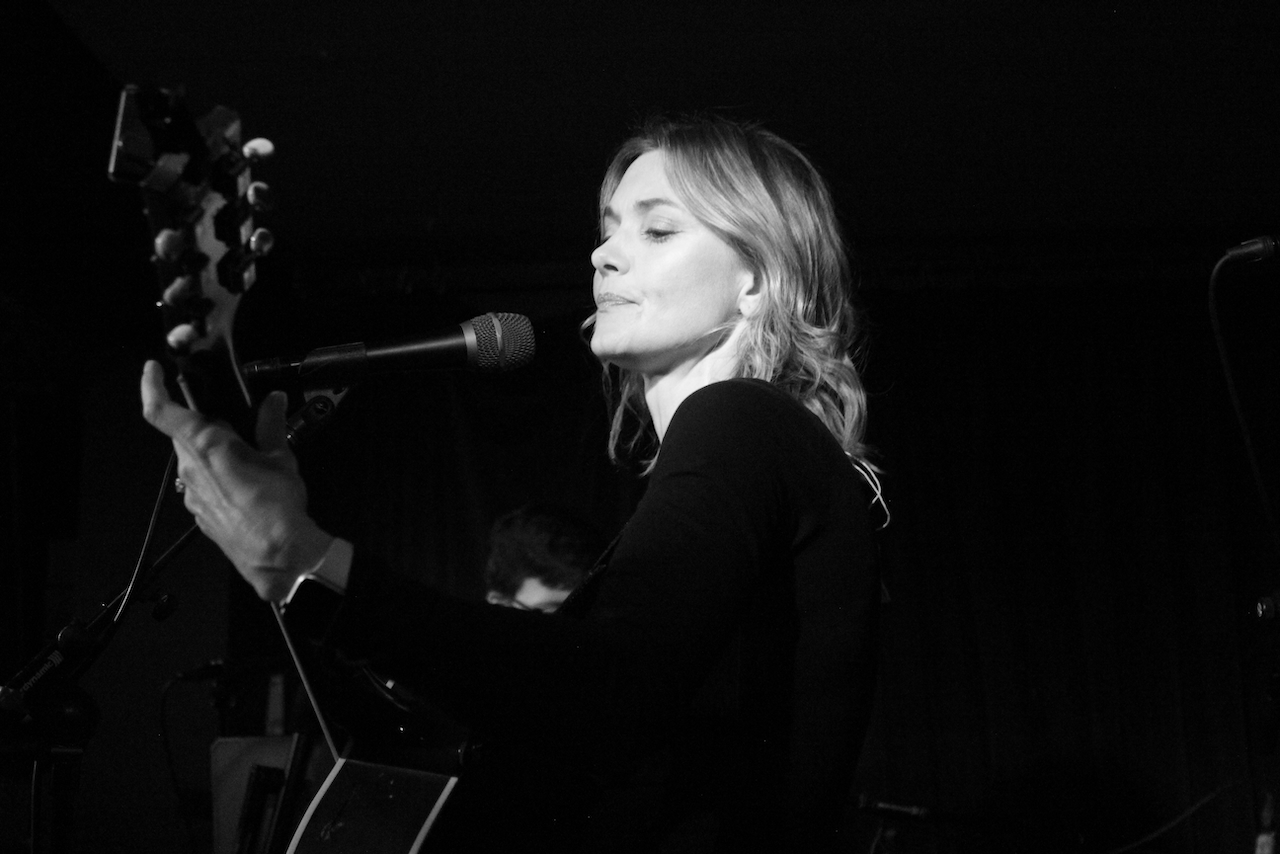 The songs on her latest album "Modern Age" are an ode to simpler times; an album that goes beyond nostalgia to veneration of what were to so many, the golden years. It's a reflection on how far we've all come, but one that leaves the listener wondering about the price of "progress."
Ten tracks that range from anthemic, pop dreams with ethereal synths and rich vocals, to intimate acoustic confessions. It's a meditation on childhood and changing times, growing up and looking back.
In moments, the epitome of 90s pop perfection with airy synths and shimmering vocals and in others, pared down and heart-wrenchingly intimate – dripping in reverence for a simpler time, when the world was as big as your high school, when love was waiting by the phone, when we wondered about the future instead of lived in it.
Jill is backed up by an all-star cast of musicians including Tyler Chester (Sara Bareilles, Jackson Brown, Madison Cunningham), Juan Solorzano (Becca Mancari, Mary Gauthier, Michaela Anne), Graham Bechler (Erin Rae, Allen Stone), Anthony Da Costa (Sunny War, Molly Tuttle, Yola), and special guests Ben Cramer (Old Sea Brigade) and Becca Mancari on backing vocals.
The album really is one of 2023's best singer-songwriter releases…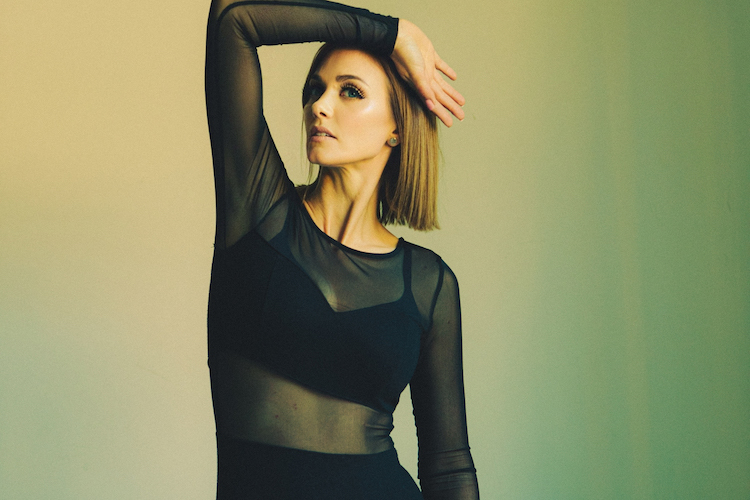 Speaking on the release of "Modern Age", Jill shares, "When I was a kid, I never imagined the world would be like this. At 3 pm, when the bus dropped me off on the corner of Leanne Circle and Paty Drive, the feeling of freedom washed over me. My friends were a phone call or a doorbell ring away.
"My Keds [US brand of canvas shoes] were worn from exploring the streets, backlots, and woods of my neighborhood in East Tennessee. Looking back on it now, I feel like I am an observer from the future. In the period of time that I have been alive, so much about human behavior has changed, my own included.
"This was especially poignant the other day when my thirteen-year-old son picked up my iPhone and read my screen usage stats to me. He reported that I had picked up my phone two hundred and eleven times that day. When I was his age, we had a land-line phone with a curly cord. We had an IBM computer in the basement with a black screen and green type. I think you could play solitaire on it.
"My six-year-old daughter will never know any of this. She has grown up with the internet. A phone that has video chat and millions of apps. An endless source of entertainment. This album for me is about looking back. It's about all the gains and losses. It's a juxtaposition of childhood and adulthood. It's the simplicities and complexities that surround both. And figuring out where I belong within it all."
Back to Jill's London show on this tour, the best way to describe the sentiment among the good folk filing out into the Camden street after this gig, is this overheard quote: "Absolutely faultless. The best £18 I've spent in years." Amen to that.
The remaining Love UK Tour Dates:
5th October – The 1865, Southampton, UK
6th October – Blue Sky Café, Bangor, UK
7th October – Classic Grand Social Lounge, Glasgow, UK
8th October – Liverpool Philharmonic, Liverpool, UK
---
---
---
---
Photos: Live at The Green Note & posed 'wallpaper' shot: Alex Asprey
Other pix: PR-supplied
Words: Steve Best