The first in a series of three unique interpretations of the same song, "Dreamcatchers" is also the title-track of YOVA's second album, due for release early 2024.
With a focus on the unorthodox use of analogue instrumentation, the new track principally features award-winning Dutch/Australian composer Kate Moore on cello. [Using the distinctive 'sulpont' technique, Kate's cello work creates an unpredictable range of otherworldly harmonics.]
Also featured is Alex Thomas (John Cale/Anna Calvi) who plays primitive, tribal-like percussion on mallets, Daniel O'Sullivan (Sunn O/Grumbling Fur) who offers  medieval-sounding zither phrases and James Sedwards (Thurston Moore) on electric guitar.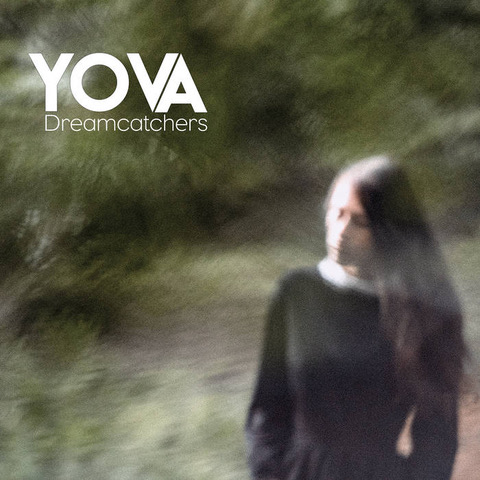 YOVA are Jova Radevska and Mark Vernon -with Vernon a seasoned veteran of the alternative music scene who has managed and recorded with John Cale, and co-produced tracks on PJ Harvey's debut album "Dry".

A chance encounter with Macedonian vocalist and songwriter Jova paved the way for their collaborative project. Their debut album "Nine Lives" was released in late 2021. The band's video for previous single "An Innocent Man", scooped the Best Animation Music Video at the New York Animation Awards 2022.
Trees photo: Abi Neda Riley