Berlin-based American trio Meagre Martin have shared their fresh sounding new single "TBD (The Big Death)" via Mansions & Millions.
The single, a gorgeous twangy Johnny Marr-style guitar soaked number, is the final to be taken from their forthcoming debut album, "Gut Punch", which is due out on November 10th.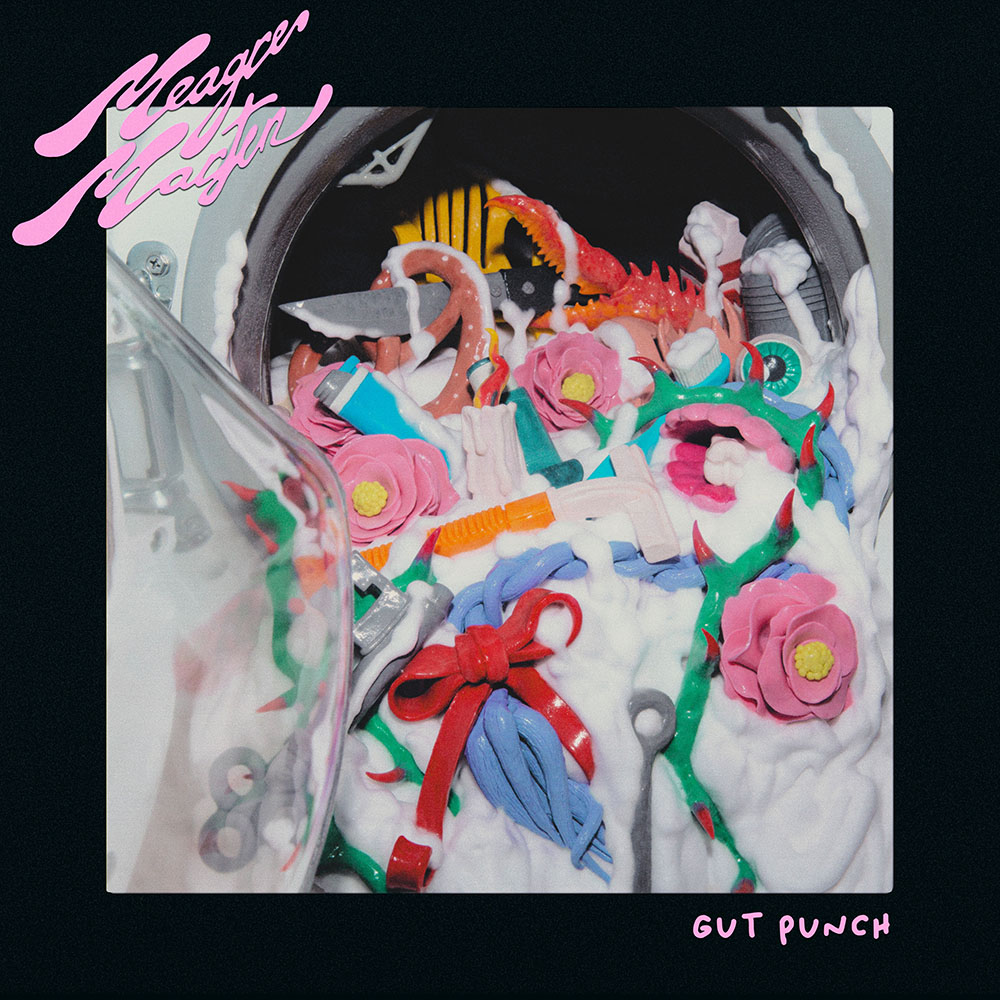 For the past few months the band have released a string of singles that have seen the group gain support from BBC 6 Music, be hotly tipped by numerous critics and booked as main tour support for Alt J's forthcoming US tour.
The band was founded in the summer of 2021 by the African-American musician and songwriter Sarah Martin (guitar), who was quickly joined by Federico 'Freddy' Corazzini (drums) and Max Hirtz-Wolf (bass).
All three hailing from the United States, it was music that brought each of them to Berlin. After meeting at Butterama studios in Berlin where Freddy works, and starting to share a rehearsal space, Max and Freddy, both with backgrounds in jazz, joined Sarah when a gig opportunity arose in early 2022.
On "Gut Punch", Meagre Martin create a sound inspired by shoegaze, 90's indie, or 'faux country,' as the band calls it, and the three count artists and bands such as Big Thief, Snail Mail, Cate Le Bon, and Fleetwood Mac as their inspiration.