Could tonight be the first time in this venue's history there has been a classical music trio open proceedings as the support act? Kinu Trio – which includes pianist May Kershaw from Black Country, New Road and her sheet music page turner, violinist Georgia Ellery from the headliners – were perhaps a left field choice for opening act.
But their classy and accomplished set of four extended instrumentals on piano, clarinet (Cara Doyle) and Gwyneth Nelmes on violin, did not appear to send people rushing to the bar and was warmly received.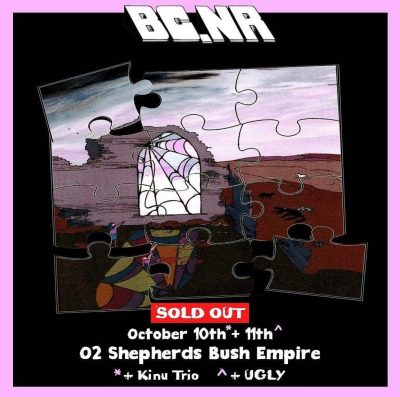 The SBE (capacity 2,000) was fully sold out both nights (10th and 11th October) for this mini residency, the Cambridge-originated headliners giving their biggest London headline show to-date, having played various venues in London  across the last five years.
Their last gig in the smoke was at nearby Bush Hall, where they recorded their latest album, aptly named "Live At Bush Hall" last year.
BC, NR are Tyler Hyde (bass / vocals), May Kershaw (piano / vocals), Georgia Ellery (violin / vocals), Lewis Evans (saxophone / vocals), Luke Mark (guitar / vocals)and Charlie Wayne (drums / vocals).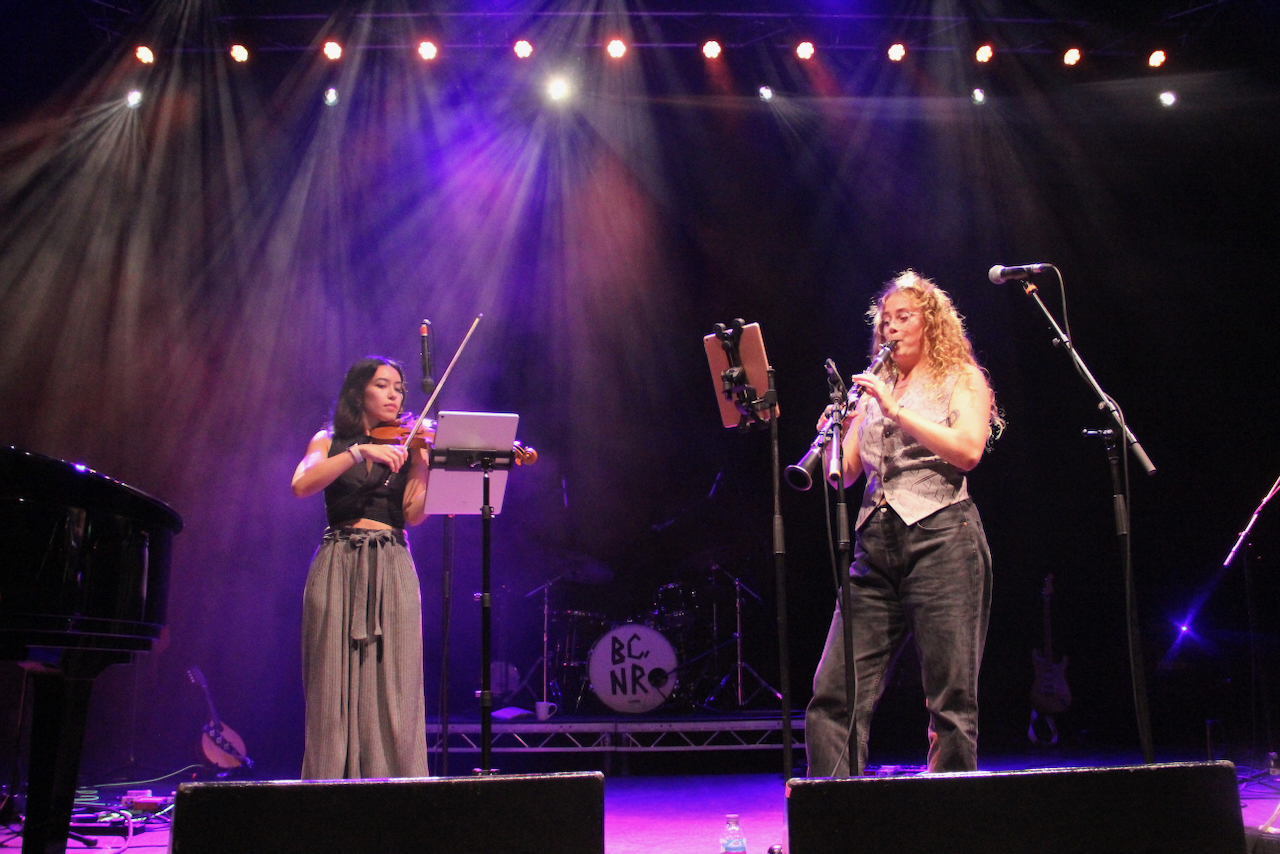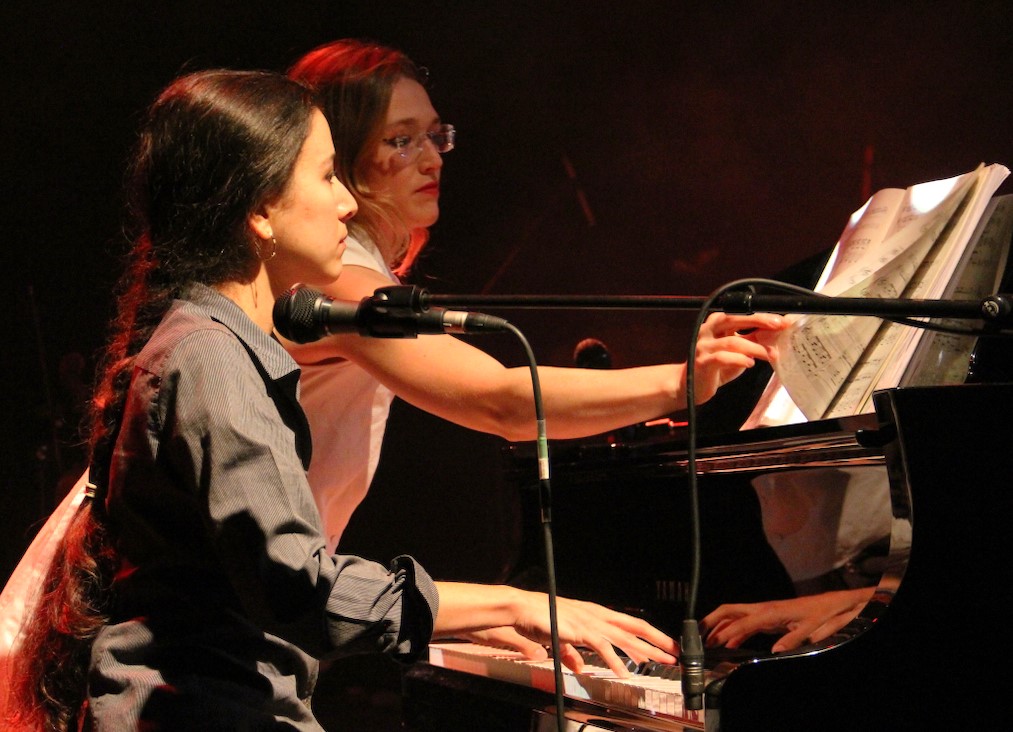 11 songs in the SBE headline set – seven of which are from their current nine-track live album – and they reprise "Up Song", which opens and closes the live set and the album. Tonight they perform for about 70 minutes and unusually, no encore.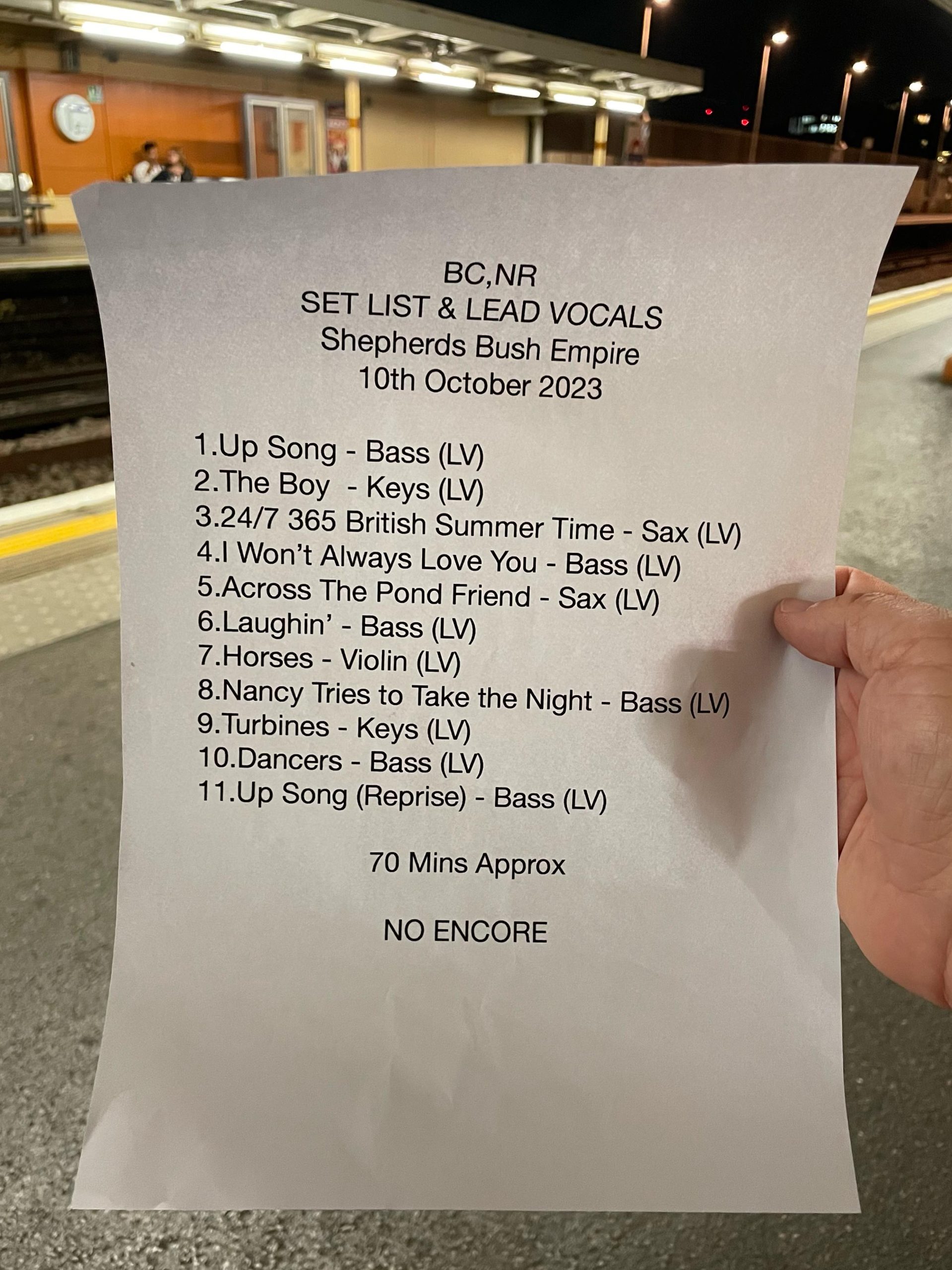 Lead vocals shared among four of the six musicians: Tyler Hyde on bass takes on six songs, May Kershaw on piano and accordion gets two, sax' man Lewis Evans also has two songs and violinist Georgia Ellery has one. Luke Mark on guitars and Charlie Wayne on drums both contribute backing vocals.
There is some serious musical talent on this stage, individually, but as an ensemble the chemistry between the six is palpable and stylistically they tread their own path, and as such, there is zero need to churn out comparisons with other bands.
But I could tell you they may sound similar at times to Motorhead, U2, The Sex Pistols and Kajagoogoo. I could tell you that, but it'd be a damn lie – just for the effect!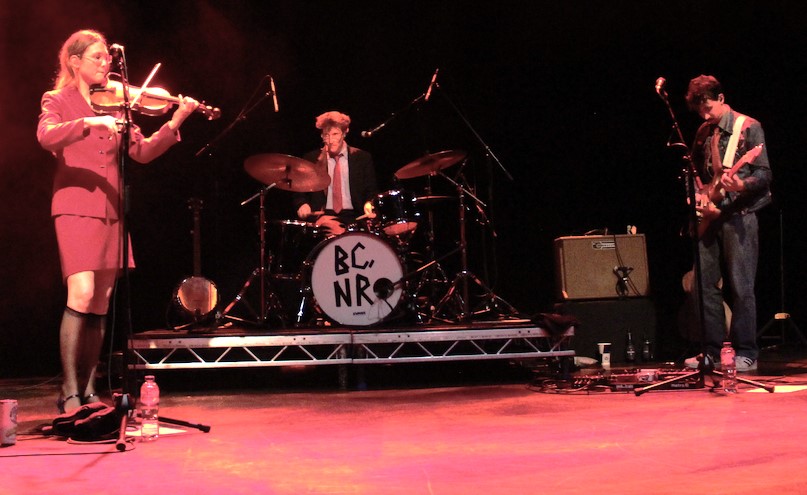 Earlier this year, Black Country, New Road released the album "Live at Bush Hall" on vinyl via Ninja Tune. The release followed the band's critically acclaimed "Live at Bush Hall" film and the subsequent digital album, which features the set from their three sold out, back-to-back shows at Bush Hall in December 2022.
On the heels of this release, the band were excited to announce these two consecutive headline dates at London's Shepherd's Bush Empire on 10th & 11th October, following a full US tour which took place across late August and September.
Ahead of this, the band made an array of festival appearances across the world including a performance at Brazil's c6 Fest, their Glastonbury Festival debut on the West Holts stage, four different sets across various Primavera Sound events in Spain, as well as further European festivals such as Best Kept Secret, Super Bock Super Rock, and more. The band embark on a European tour later in Oct –  All dates can be seen at the bottom of this page.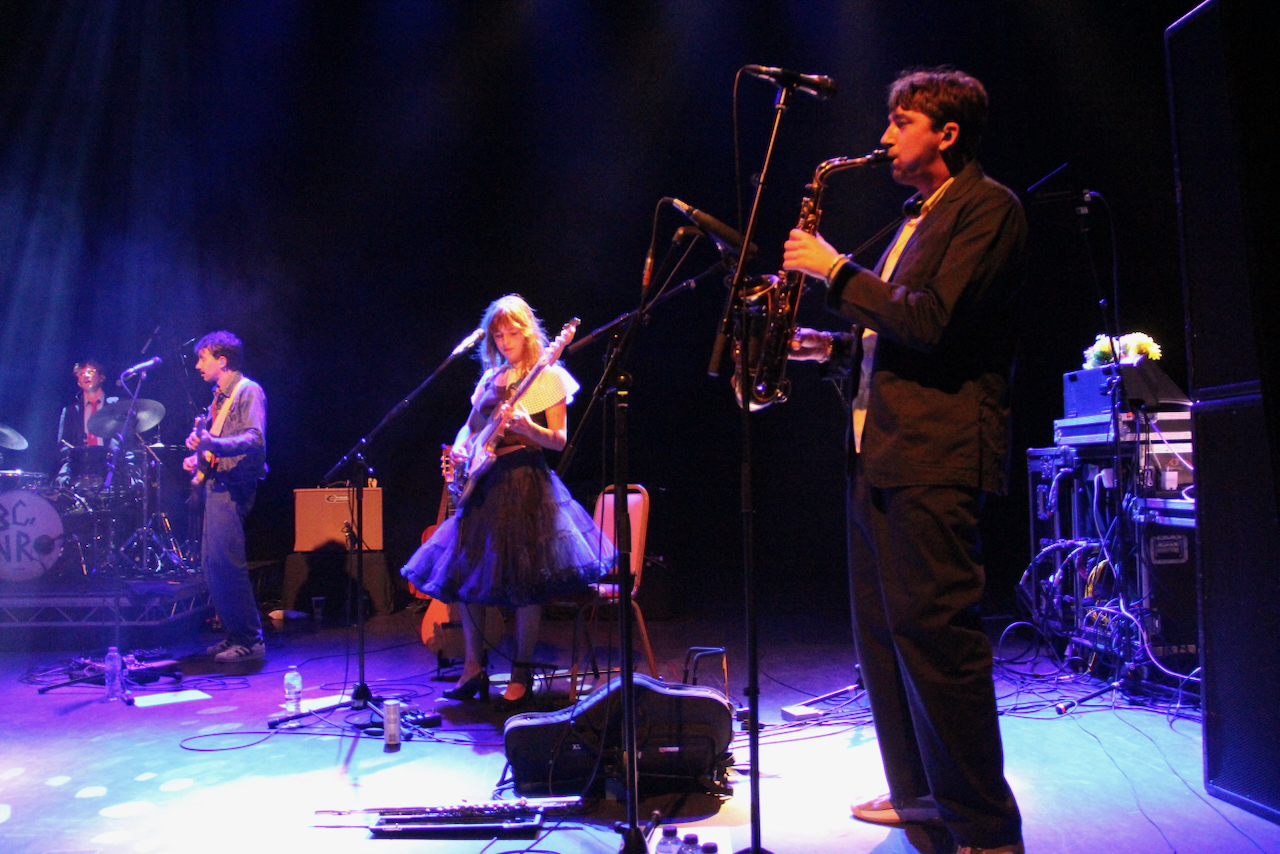 In early 2022, Black Country, New Road released their UK #3 album "Ants From Up There" (their second top five UK album in 12 months, following their Mercury Prize shortlisted debut "For The First Time"), which was lauded by fans and critics alike, gaining numerous five star reviews – despite being released just days after frontman Isaac Wood announced his decision to step away from the band.
Fresh from the success of "Ants From Up There", remaining members Lewis, May, Georgia, Luke, Tyler and Charlie – now a six-piece – decided to write an entire new set of material to perform.
Choosing to lose the idea of a front person entirely, the band instead now share vocal duties with Tyler taking the lead on a number of tracks including "Up Song", which celebrates the friendship and success of the band with the lyrics "Look at what we did together, BC,NR friends forever."
Elsewhere, May leads on vocals for "The Boy", as well as "Turbines/Pigs", an instant fan-favourite. Lewis sings on "Across The Pond Friend" and "The Wrong Trousers". This move has seen the band's sound continue to shift, allowing for further influences and diversity to permeate their songwriting.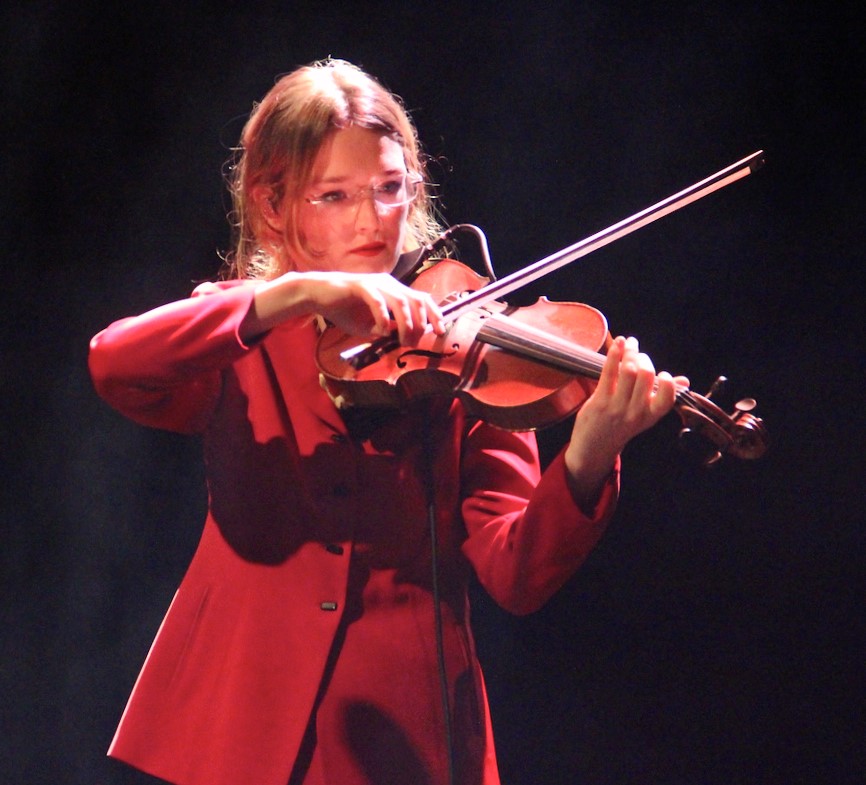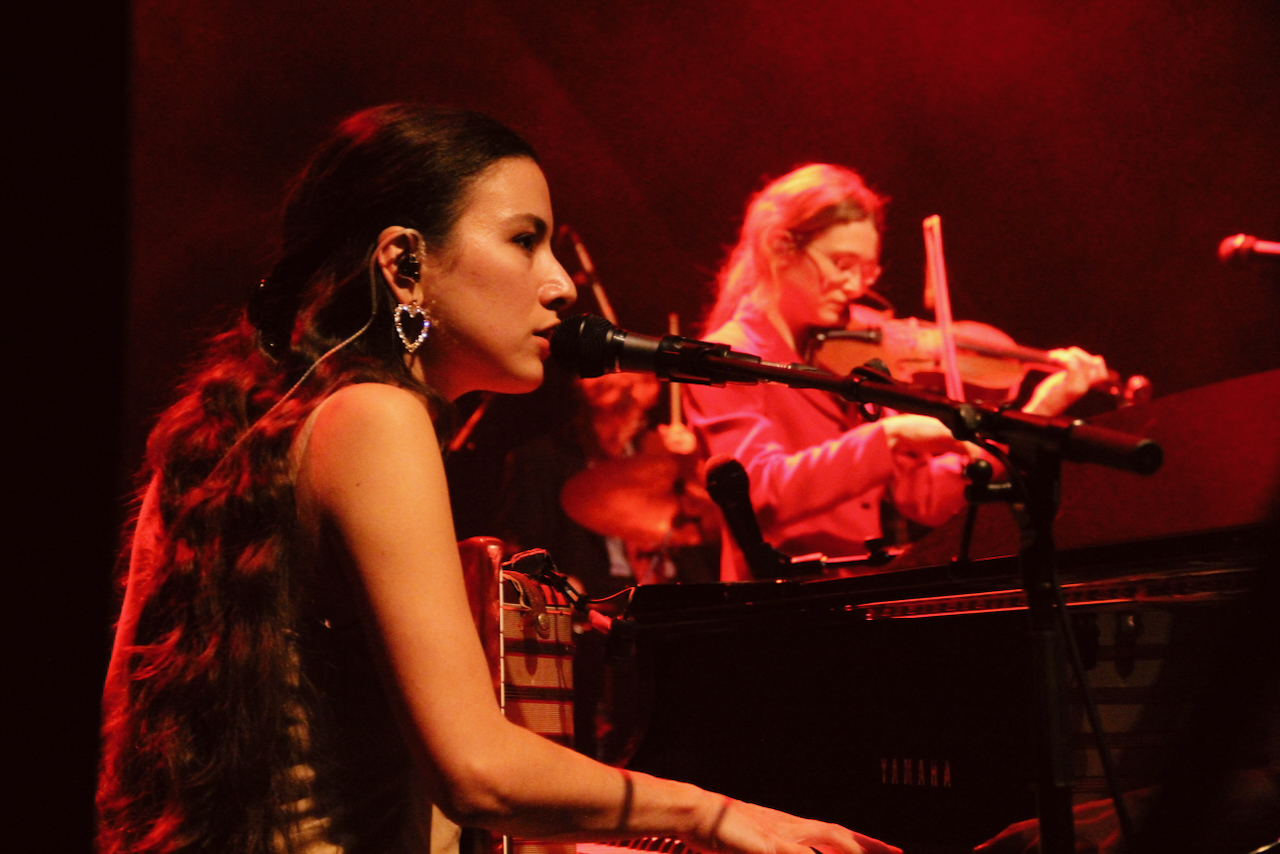 As the songs continued to develop on the road they decided to avoid conventional next steps. People waiting on new material have eight new, excellent songs to hear, but not in the way they might have expected.
"We didn't want to do a studio album," says BC, NR pianist May Kershaw. "We wrote the new tracks specifically to perform live, so we thought it might be a nice idea to put out a performance."
The result is a filmed and recorded live performance – watch it at the bottom of the page – directed by Greg Barnes and mixed by PJ Harvey collaborator John Parish, that took place over three nights at London's Bush Hall.
"It's about capturing the moment," says saxophonist and now vocalist Lewis Evans. "A little time capsule of these eight months that we've had playing these songs on the road."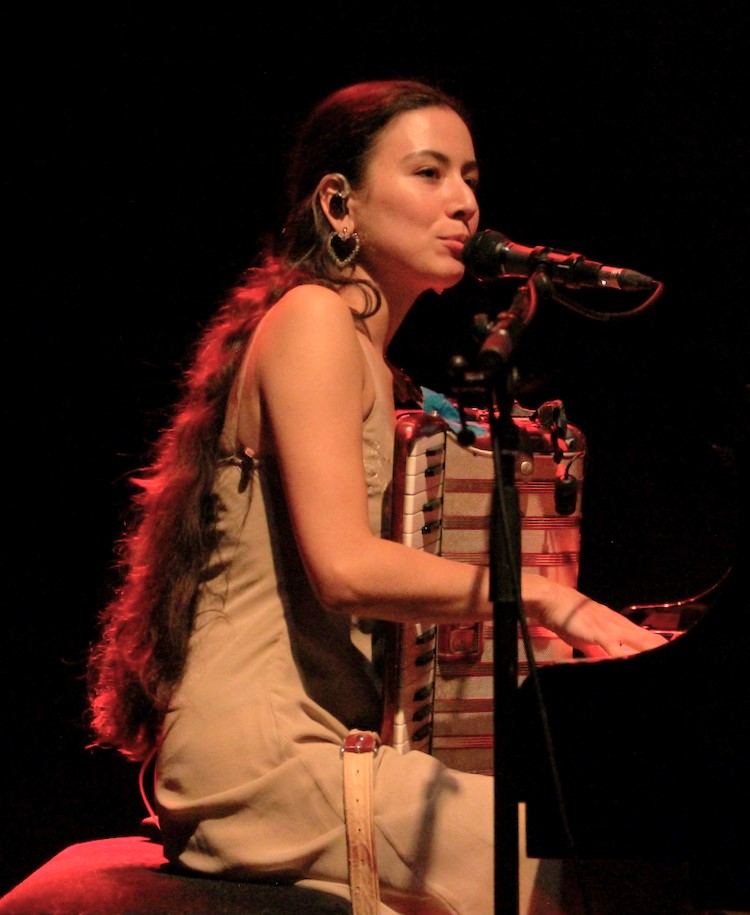 Back to tonight's SBE gig, let me tell you about a bonkers incident which left me thinking, "only in London!". I am talking about a "major" security alert at the end of this gig which prompted two burly security staff to give chase to a "thief" through the packed crowd as they left the venue. What did he half inch? A priceless guitar? An iPhone? A wallet? Nope; a BC, NR set list off of the stage. I kid you not.
The irony of that is, our photographer Alex, asked a crew guy with a bunch of set lists in his hand before the show, if he could take a picture of one on his mobile, to give to me to help me when writing this review. He refused. But Alex did get one eventually from the sound engineer. When? While they both watched the set list thief being chased through the venue!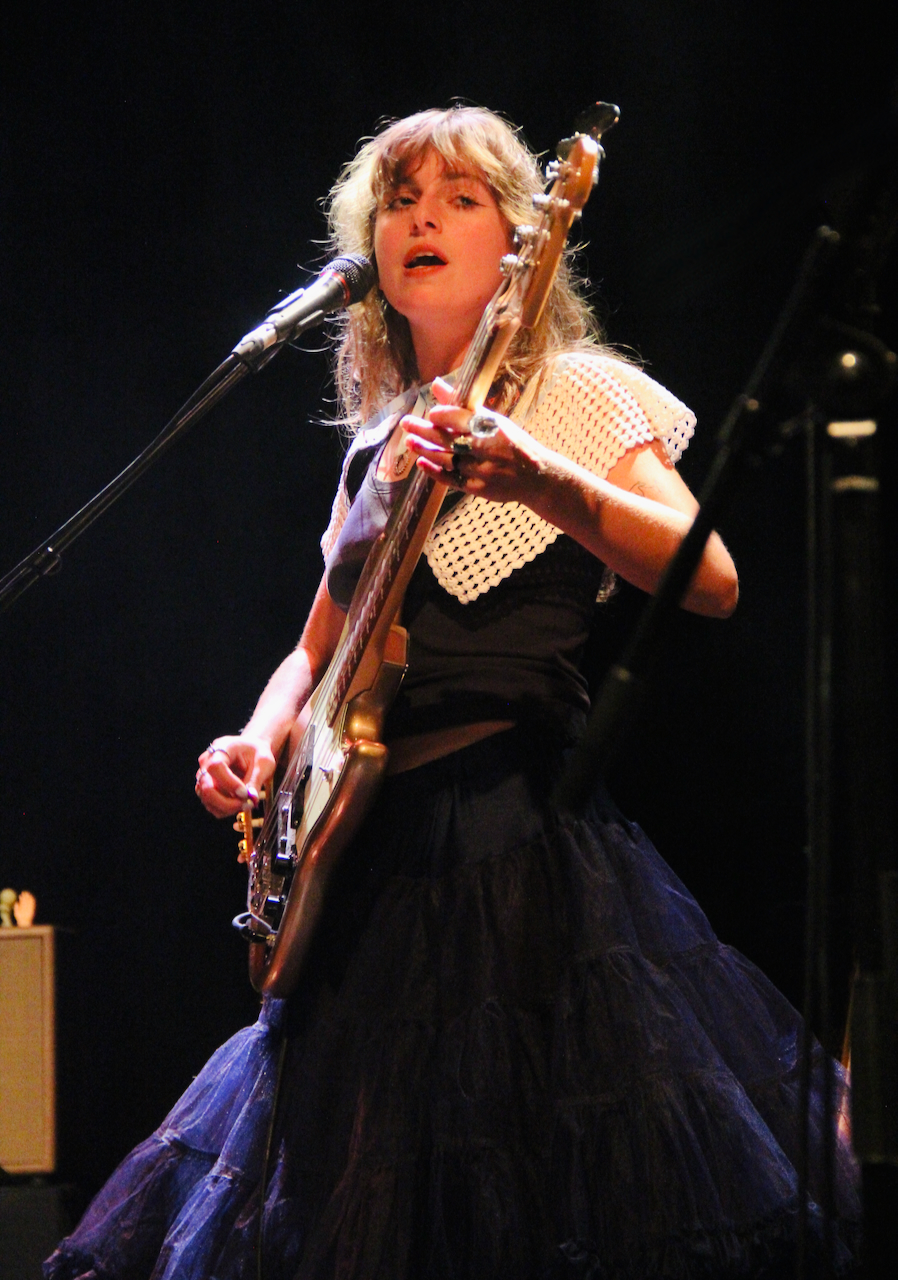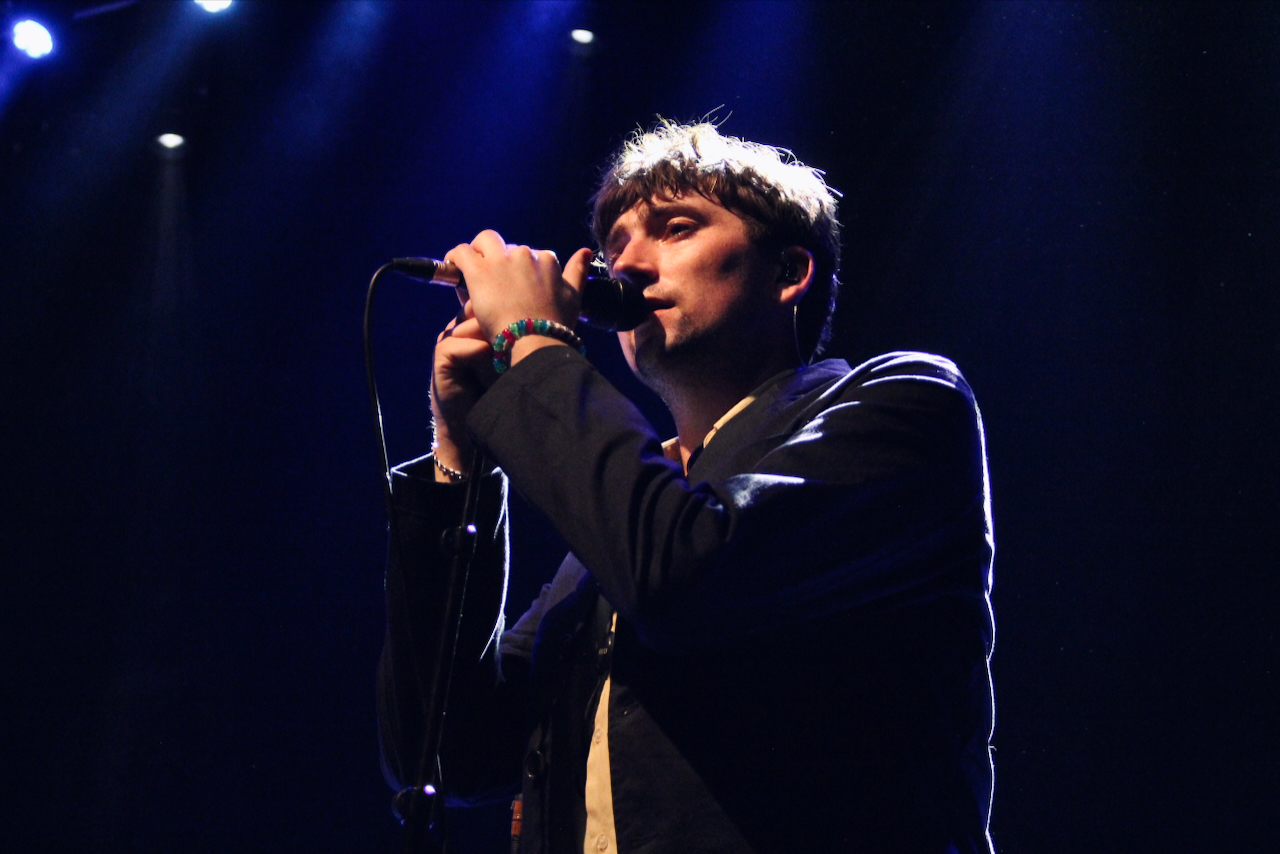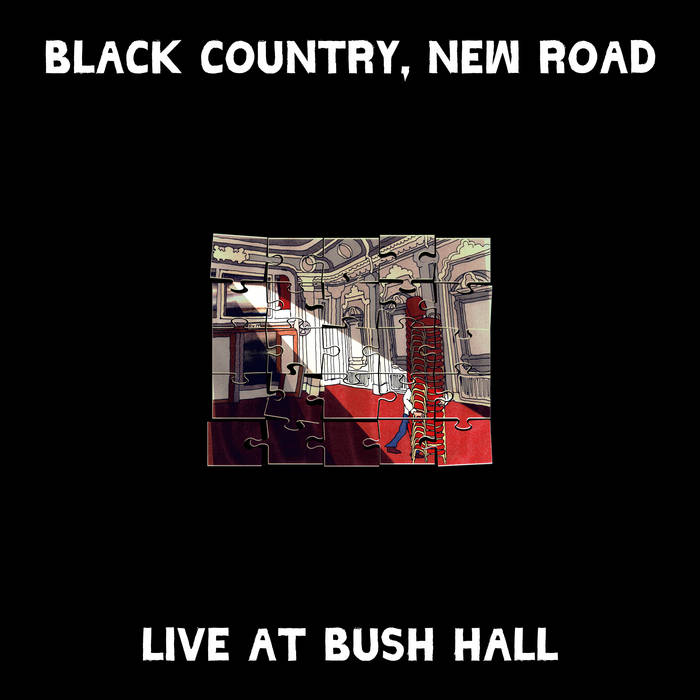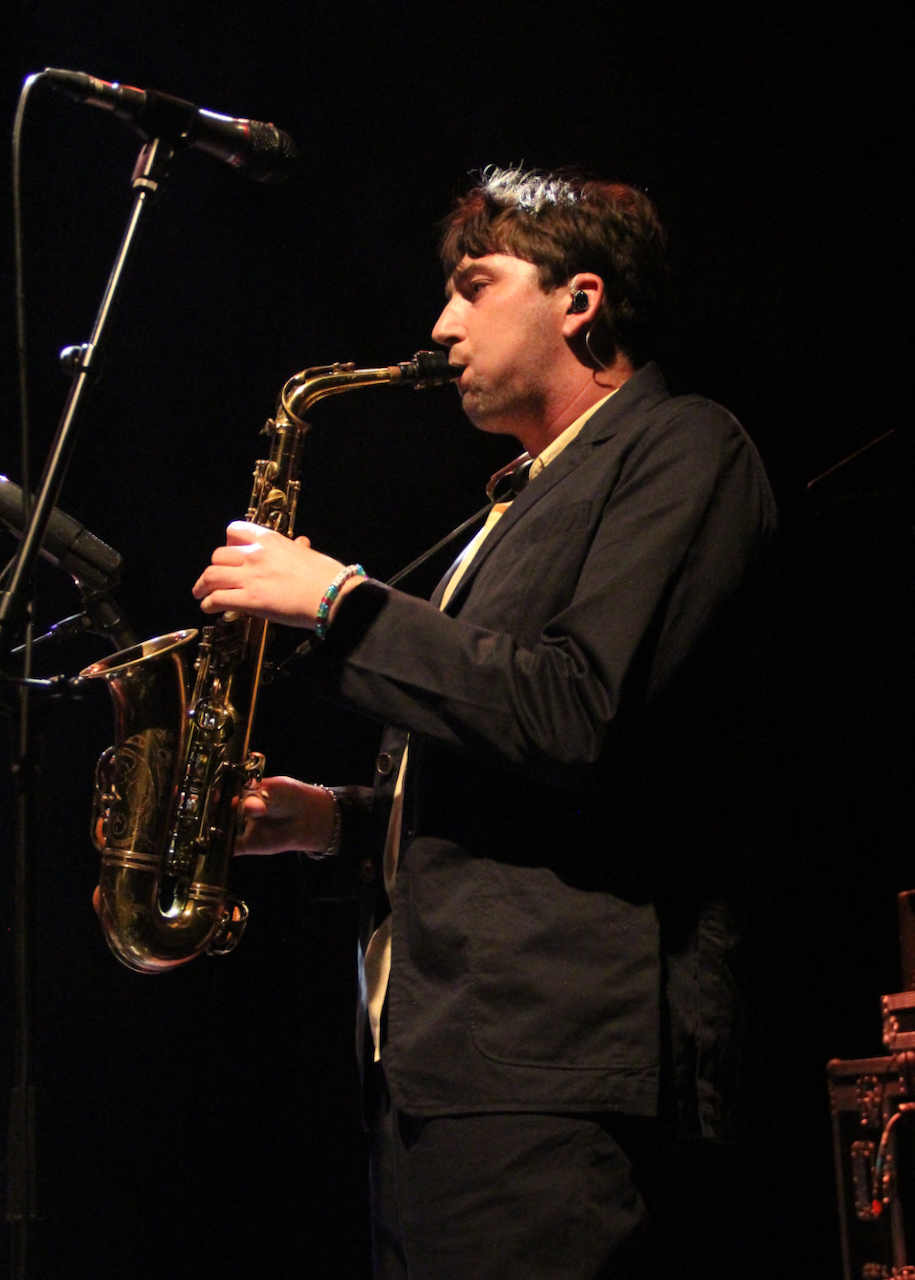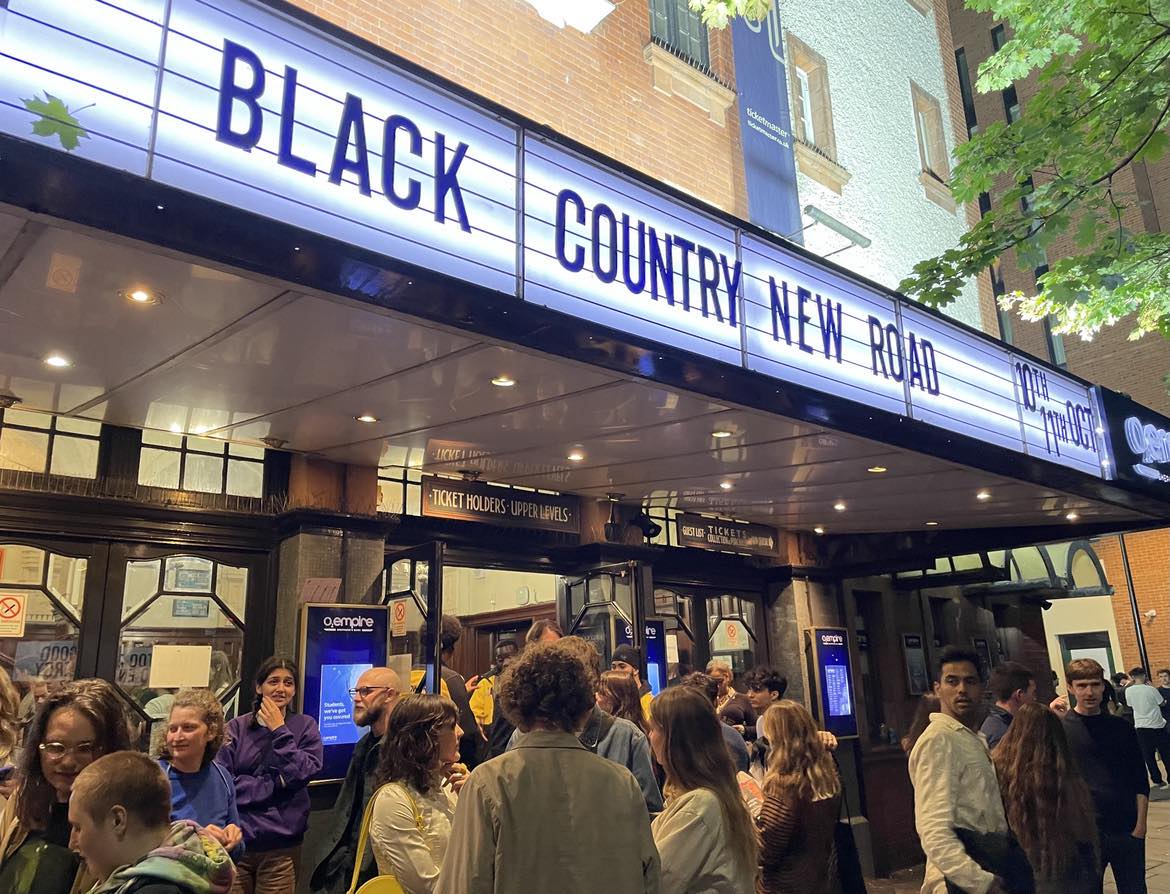 Average age of the crowd in tonight, probably circa approx early 20s. The band are from  Cambridge, but for the last few years have lived in London, so this was a home-coming gig of sorts. Tyler Hyde told the fans here: "Nice to be home again…It's nice to see all your faces".
The sing-a-long parts were rousing and the crowd deffo did not need encouragement to join in – loudly – a la: "Last Night At The Proms" vibe. A few hoarse voices next morning, I'd bet. The six musos on stage spent a fair bit of the evening looking at each other with broad grins on their faces, as much as to say: "This is awesome – we love this crowd".
At no time did it feel like they were still finding their feet or getting used to the new lineup, after losing Isaac Wood from their ranks. The older material has been given a fresh edge and the new stuff they wrote without Wood is faultless and as they planned; perfect for live performance.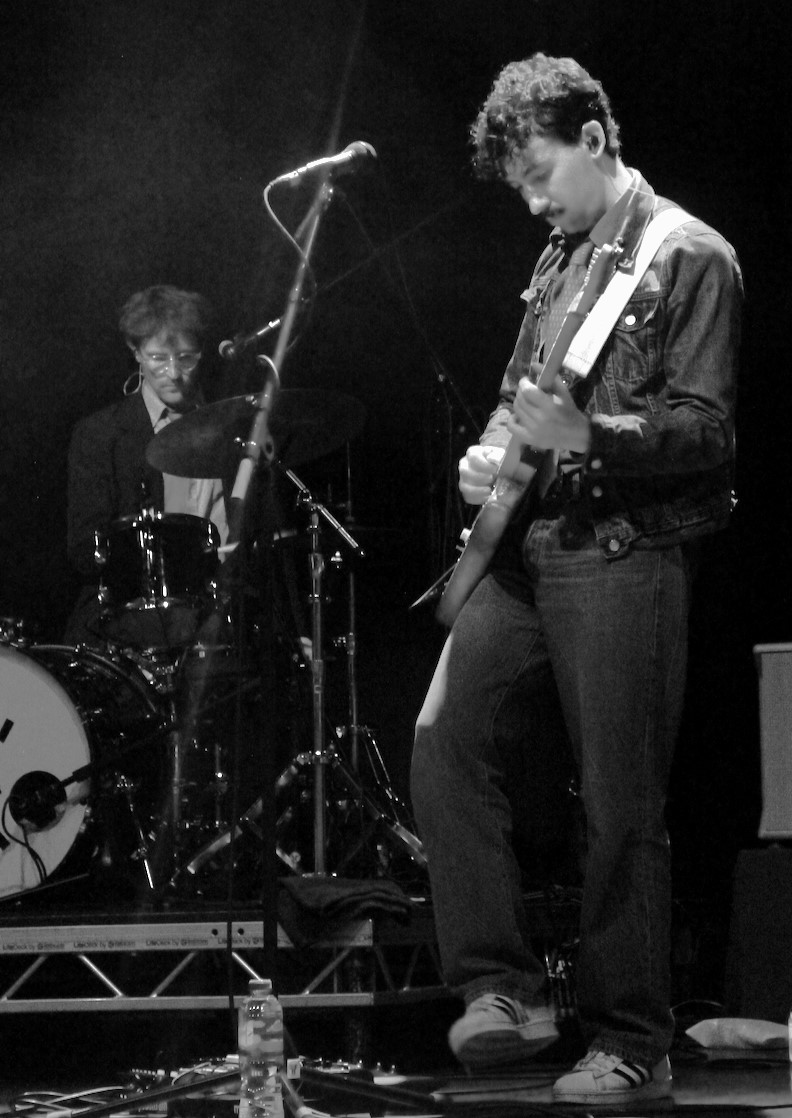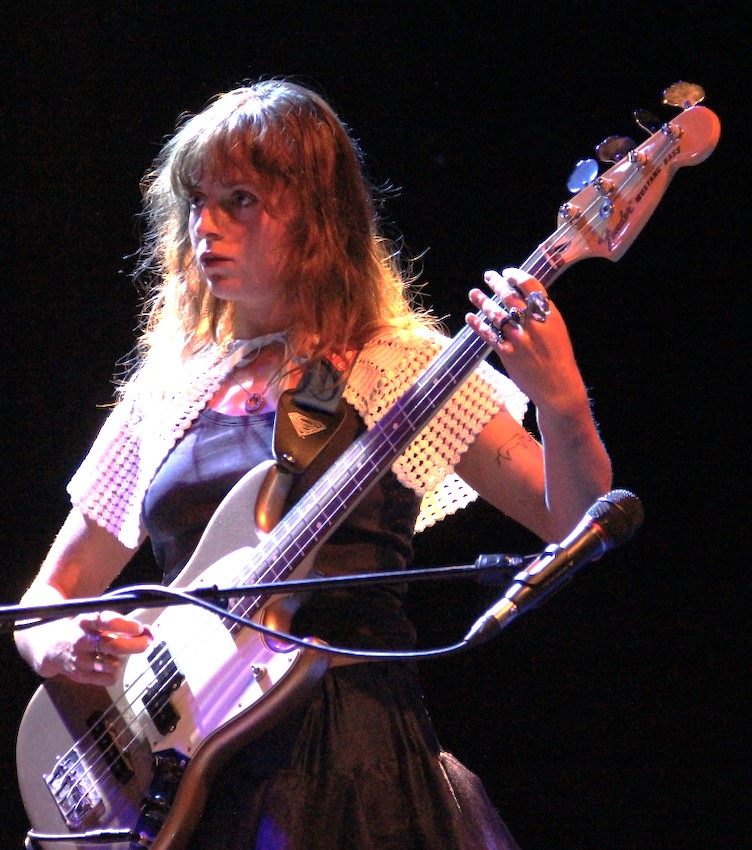 Black Country, New Road have a long and fruitful career ahead as this new six-piece, if the energy and sparkling performance tonight is anything to go on. Bravo boys and girls, bravo…
Black Country, New Road live dates:
Tue 10 Oct – O2 Shepherd's Bush Empire – London, UK
Wed 11 Oct – O2 Shepherd's Bush Empire – London, UK
Fri 13 Oct – Festaal – Berlin, DE
Sun 15 Oct – Vega (both rooms) – Copenhagen, DK
Mon 16 Oct – Cosmopolite – Oslo, NO
Tue 17 Oct – Debaser – Stockholm, SE
Wed 18 Oct – Pustervik – Gothenburg, SE
Fri 20 Oct – UK Sessions @ Pavillon – Hanover, DE
Sat 21 Oct – Meet Factory – Prague, CZ
Mon 23 Oct – Niebo – Warsaw, PL
Wed 25 Oct – Salzhaus – Winterthur, CH
Thu 26 Oct – Trianon – Paris, FR
Fri 27 Oct – De Roma – Antwerp, BE
Sun 29 Oct – Kantine – Cologne, DE
Mon 30 Oct – Paradiso – Amsterdam, NL
Tue 31 Oct – Le Grand Mix – Tourcoing, FR
---
---
---
---
Live photos @ Shepherds Bush Empire: Alex Asprey
Posed group shot (top of page): Holly Whitaker
Words: Jenny Moore