Autumn UK and mainland European shows are booked to promote "The Crowned", Canadian musician Ché Aimee Dorval's excellent third album.
Ché was raised in Vancouver by her mother, a plethora of hippie aunts, punk rock uncles and a colourful extended family. Think 'House on the Prairie' meets 'The Lost Boys.' Her childhood was full of constant creativity and adventure, instilling in her a strong sense of individualism that she has subsequently taken out into the world.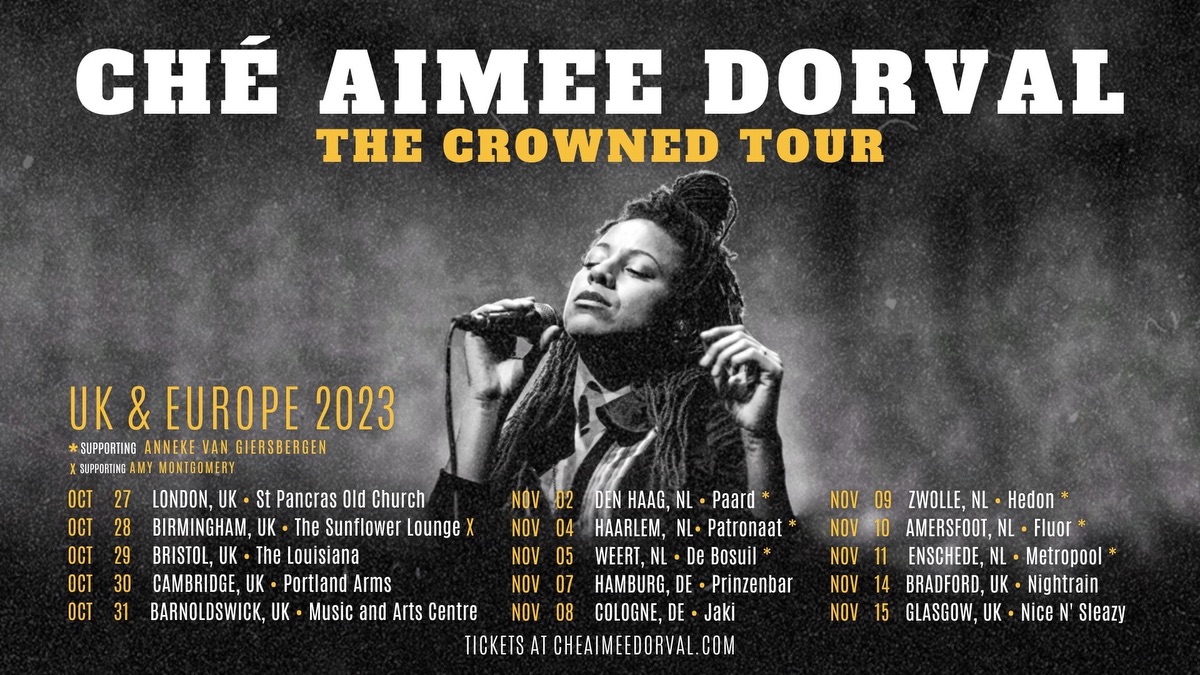 Living the troubadour life, she has been embroiled in the indie scenes in both Vancouver and Toronto before venturing further afield, both as a solo artist and as Casualties of Cool, her joint venture with compatriot and prog icon Devin Townsend. She has also been a featured performer on his most recent studio albums ("Empath" and "Lightwork") ahead of unveiling her third solo album, "The Crowned".
"The Crowned" sees her reach new heights in fusing folktronica, alternative rock, dream pop and trip hop to create a backdrop for a set that is stacked with dynamic and soulful vocal performances. Half of its contents produced by Bob Rock pre-pandemic, and the remainder subsequently self-produced.
2023 has seen Ché make a number of festival appearances in North America and perform shows with acts as diverse as Run the Jewels, Chromeo, Bif Naked and fellow Townsend collaborator Anneke van Giersbergen.