Following festival performances throughout the summer, "Sister Sledge Live" featuring Kathy Sledge, iconic lead singer and signature voice of Sister Sledge's biggest hits, has announced a UK-wide theatre tour for November 2023.
Performing all the Sister Sledge hits with her full band, classic songs such as "We Are Family",  "He's The Greatest Dancer", "Lost In Music" and "Frankie", the 19-date tour kicks off in Stockton on 1st November and closes in Bath on 21st November.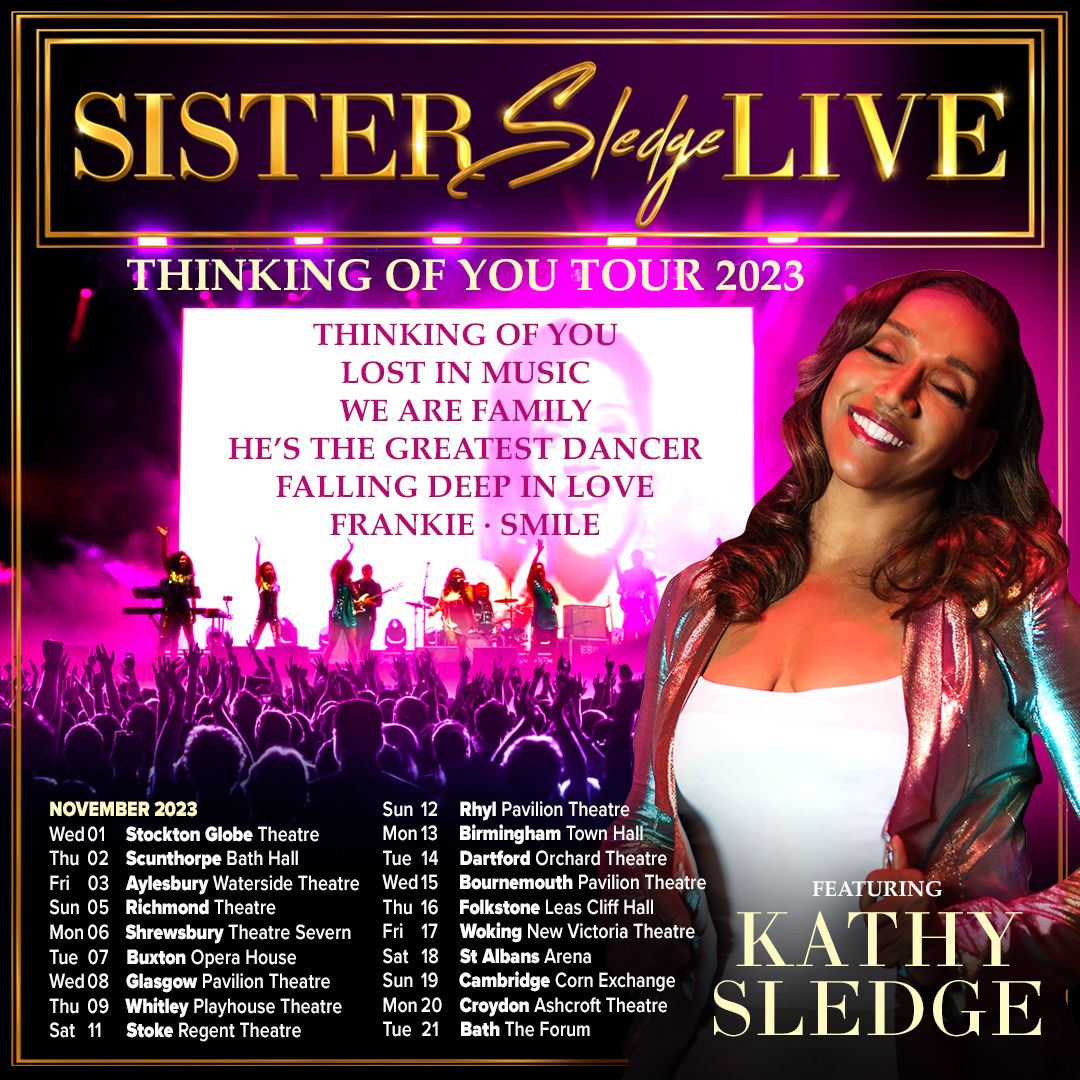 Formed in 1971, Sister Sledge honed their act around Philadelphia before signing a contract with Atco Records. At the tender age of 13, Kathy's lead vocals on the 1973 single "Mama Never Told Me" became the group's first international hit record, charting in the Top 20 in the UK.
Their follow up, "Love Don't You Go Through No Changes On Me", became a major hit everywhere from the U.K. to Japan, earning the group a coveted Silver Award at the Tokyo Music Festival.
At 14 years old, Kathy and her sisters were invited to perform at Zaire 74, a three day music festival that promoted the historic "Rumble In The Jungle" boxing match between Muhammad Ali and George Foreman. "To this day, that was one of the most powerful and impactful experiences I've had", Kathy remembers fondly.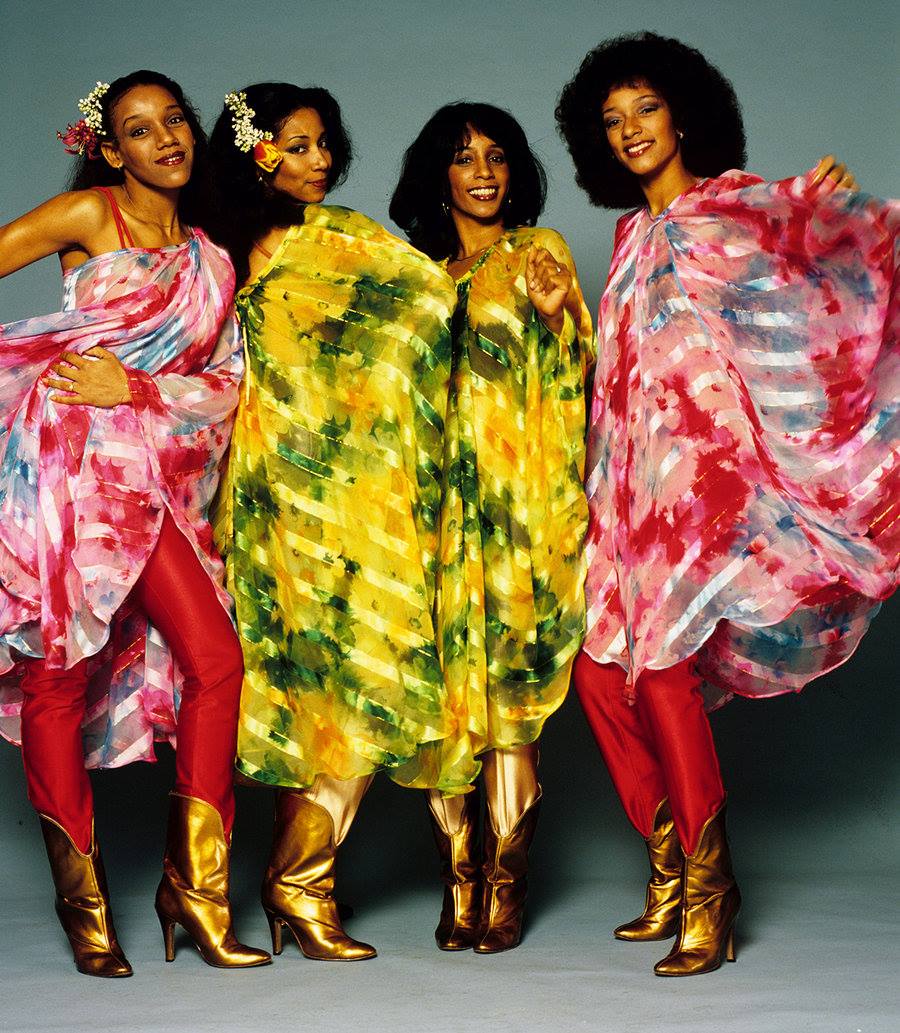 However, it was the collaboration with ground breaking producers Nile Rodgers and Bernard Edwards of the CHIC Organisation that revolutionised Sister Sledge's career.
The release of their #1 album "We Are Family" in 1979 catapulted them to international stardom, earning critical acclaim from the music press. Rolling Stone magazine's Stephen Holden wrote:" 'We Are Family', beautifully sung by Kathy Sledge, is a near perfect fusion of gospel fire and disco cool."
Nile Rodgers adds: "Kathy has one of the most original and unique voices in pop music. Always has and always will".
---
---
---
Kathy Sledge's "Track Record"
1. First song you recall hearing as a child?
"Baby Love" by The Supremes  – I used to sing it in front of the mirror with my sisters, with hairbrushes as microphones.
2. First single you owned?
Anything by the Jackson 5, probably: "Stop The Love You Save".
3. First LP/album you owned?
Stevie Wonder:  "Talking Book".
4. First CD you owned?
Michael Franks: "Passionfruit". One of the most gifted lyricists ever.
5. Last music you bought and in what format? (CD/vinyl/digital download)?
Burna Boy: "Sittin On Top Of The World" (download).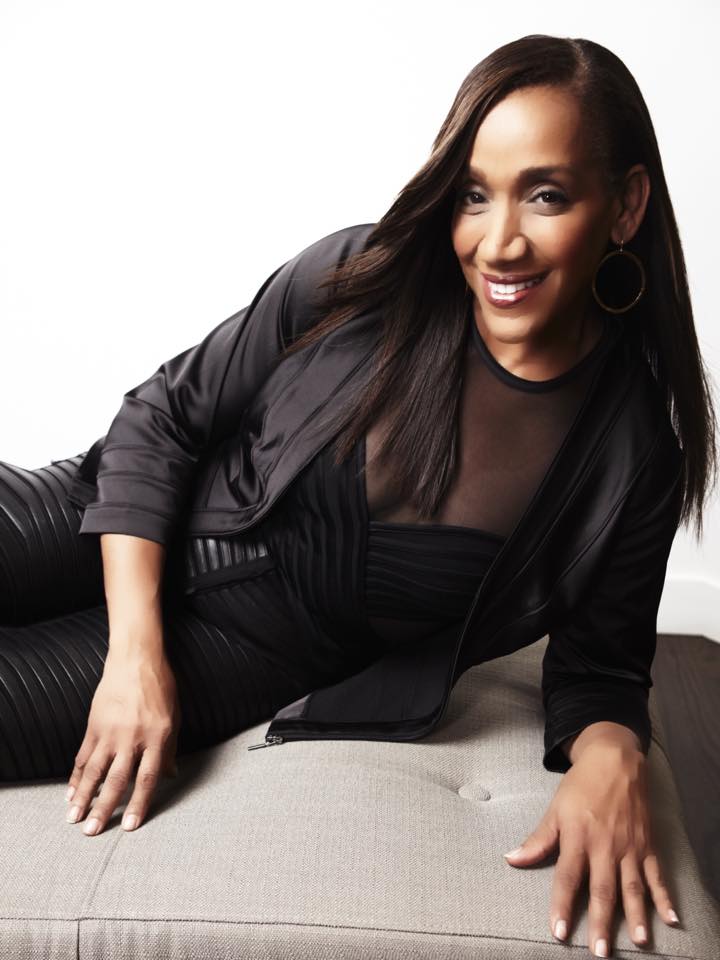 6. Which album would you be happy to receive as a gift?
Beyoncé: "Renaissance", Gregory Porter: "Liquid Spirit".
7. Favourite album? (Choose more than one if need be…)
Anita Baker: "Rapture", Drake: "Passionfruit", Reconciler: "Nashville Life", Gregory Porter: "Liquid Spirit", Bebel Gilberto: "Tanto Tempo",
8. Best record ever made (can be single/album/EP and choose more than one if need be?
"Never Would Have Made It" by Marvin Sapp.
9. Guilty secret (or anything unusual or perhaps unexpected) in your music collection?
Babel Gilberto: "Tante Tempo", Billie Holiday: "All Of Me".
10. What does music mean to you and how does it make you feel?
Everything. Music can be a healer, comforter,motivator – Depending on how I feel, it can do all of the above. It can be whatever I need it to be for that moment.
11. Which song or album is a guaranteed mood booster?
Drake: "Passionfruit", Reconciler: "Nashville Life", Gregory Porter: "Liquid Spirit", Bebel Gilberto: "Tanto Tempo", "Never Lost" by "Elevation Worship".
12. Which song or album would be the soundtrack to a film about your life?
"Never Would Have Made It" by Marvin Sapp.
13. Your favourite driving track or music to exercise to?
Driving tracks: Drake: "Passionfruit", Reconciler: "Nashville Life", "Never Lost": Elevation Worship.
Exercise: "September" by Earth, Wind & Fire.
14. Best song or album for a romantic moment?
Maxwell: "Cops Come Knocking", H.E.R.: "Best Part", Al Jarreau: "After All", Syreeta: "Just A Little Piece Of You".
15. Which song was played for the "First Dance" at your wedding (if you are married) or which song would you choose if you did get married?
Stevie Wonder: " You And I".
16. Your choice of song to sing at karaoke?
Beyoncé: "Love On Top".
17. Which song takes you back to your childhood – and to which specific memory/memories?
Stevie Wonder: "Songs In The Key Of Life", the entire album. Singing practically every song at the top of my lungs with my sister Kim when we shared a room together.
18. Favourite band (or bands)?
Earth, Wind and Fire.
19. Favorite singer (or singers)?
Whitney Houston and Luther Vandross.
20. Which song would you like played at your funeral?
"I'm Going Up Yonder" by Walter Hawkins.