Birmingham concert audiences have been spoiled for choice lately for TV and film stars popping in to the city with their music side hustle.
Movie legend Johnny Depp in July this year at the Utilita Arena with The Hollywood Vampires, Keifer Sutherland at the 02 Institute and now, British film and TV star Damian Lewis and his band at the Town Hall for the second show on his 11-date tour, which opened in Nottingham the previous weekend.
The former Eton schoolboy gave it some rock and roll wellie for the show, backed by his excellent six-piece band (keyboards, drums, bass, horns, guitar, backing vox/guitar), and he ably delivered a mix of new self-penned songs from his debut album "Mission Creep" – released by Decca in June last year to critical acclaim – and a few snug-fit covers.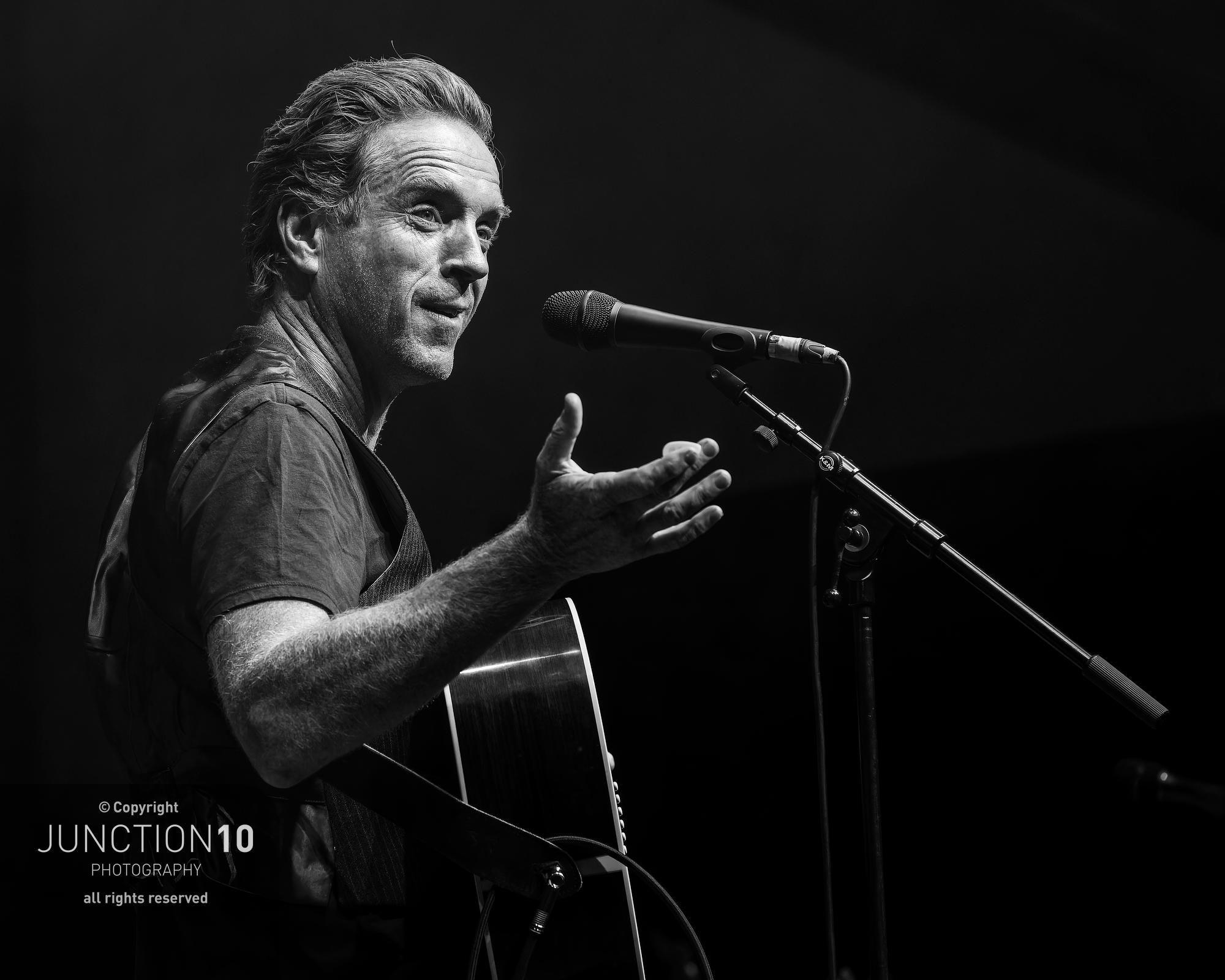 He threw in some new songs not on the album, such as "She Makin' Me Change" and "Pentonville Prison", for the appreciate audience. The all-seated 1,100 capacity venue was well attended and those who coughed up the £28.50 to £38.50 per ticket showed their loud and warm appreciation throughout his 80-minute set
The night began with support act Kitty Liv who opens the show for four dates: Birmingham, Cardiff, Bristol and Brighton. She filled her 30-minute spot solo, with just her electric guitar and vocals to hold the attention.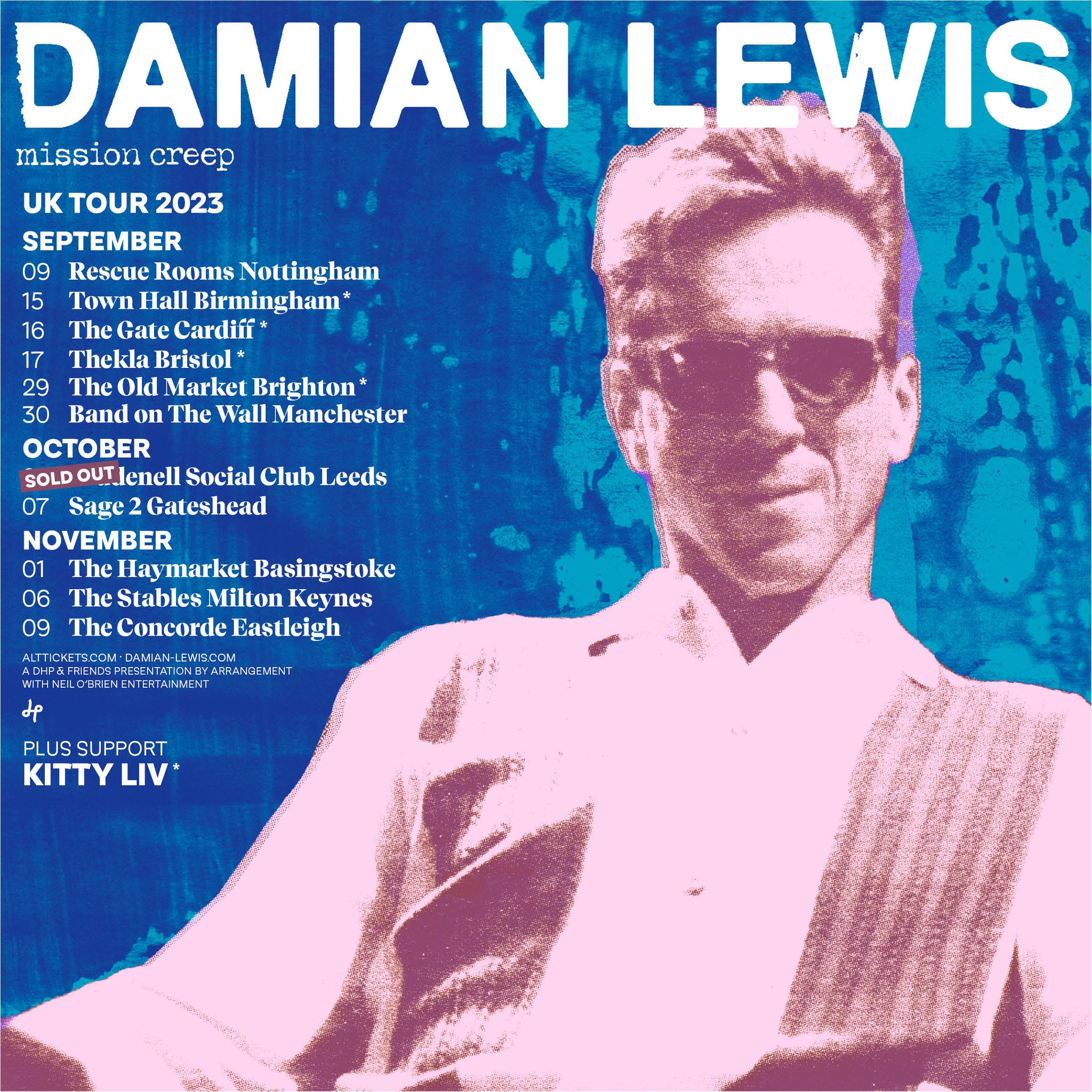 She was part of the siblings trio, Kitty, Daisy and Lewis with her sister and brother, but is now solo and newly signed to Sunday Best Recordings. Kitty is also part of Damian's band on guitar and backing vocals.
I saw her at Camp Bestival, Shropshire last summer (2022) and she was excellent, as she was tonight. (DJ and promoter Rob da Bank runs Camp Bestival, and he owns the record label Sunday Best).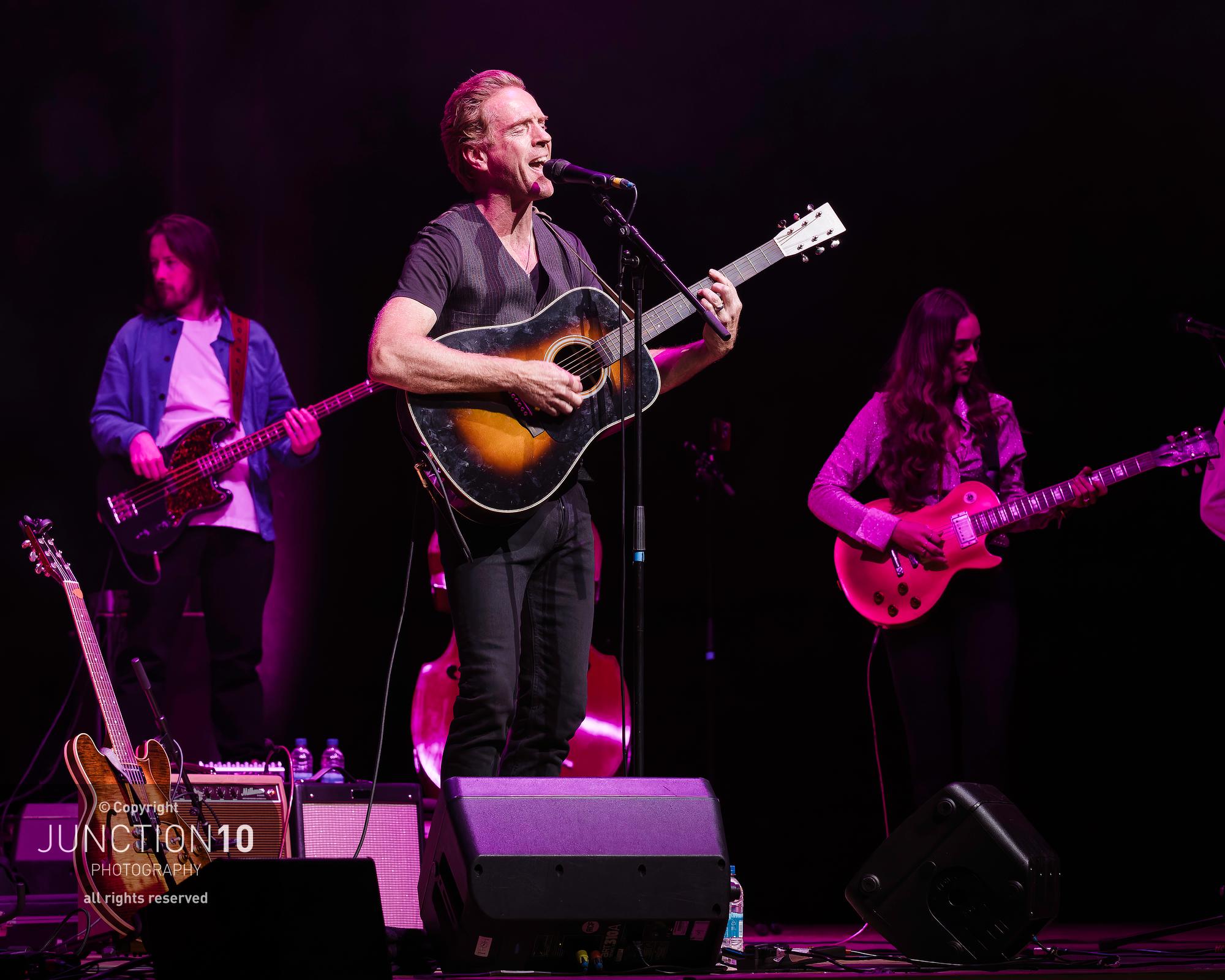 The songs from Damian's debut album "Mission Creep" are rootsy, rock and jazz-tinged tracks that reveal Damian's deep love of music. He has played classical guitar since he was 13, and moved on to steel string acoustic, inspired by Elvis Presley.
The album's origin story begins when Lewis, after leaving school, swapped the rigorous day-to-day regime that had dominated his life for 10 years for something altogether less structured. He took to the road with his guitar and went busking through continental Europe. This experience has stayed with Damian ever since and is reflected in his debut album.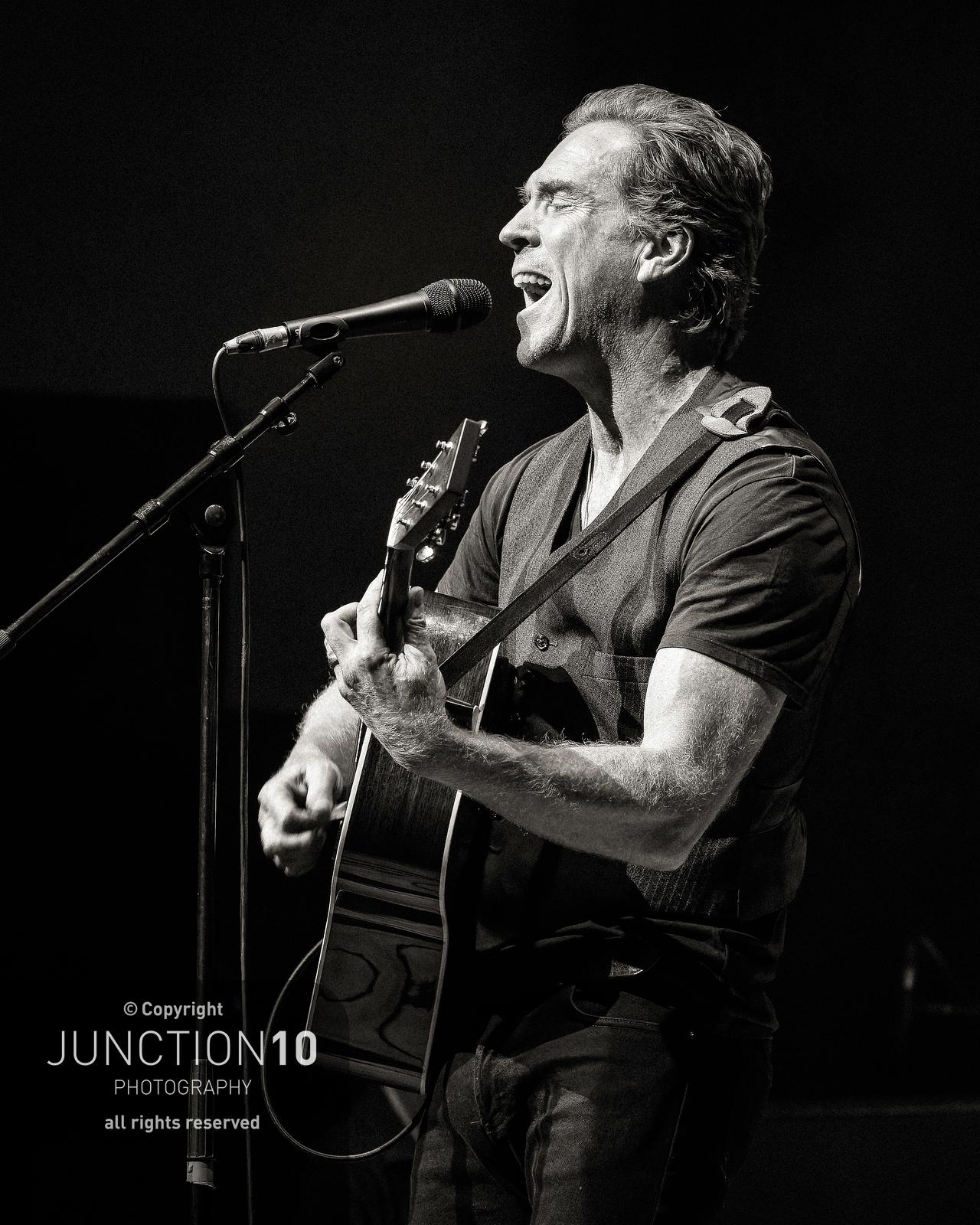 Acting took over, and took off both in the UK and US. Lewis kept his hand in musically though, playing the odd wrap party as part of a scratch band, but the idea of actually making a record only came to him during the pandemic lockdown.
With the time and space away from a busy acting schedule, the star was able to throw himself into playing and writing songs, and the ideas started to flow. Damian was taken back to the time he played the guitar every day, but with the additional maturity and experience that an eventful life has given him.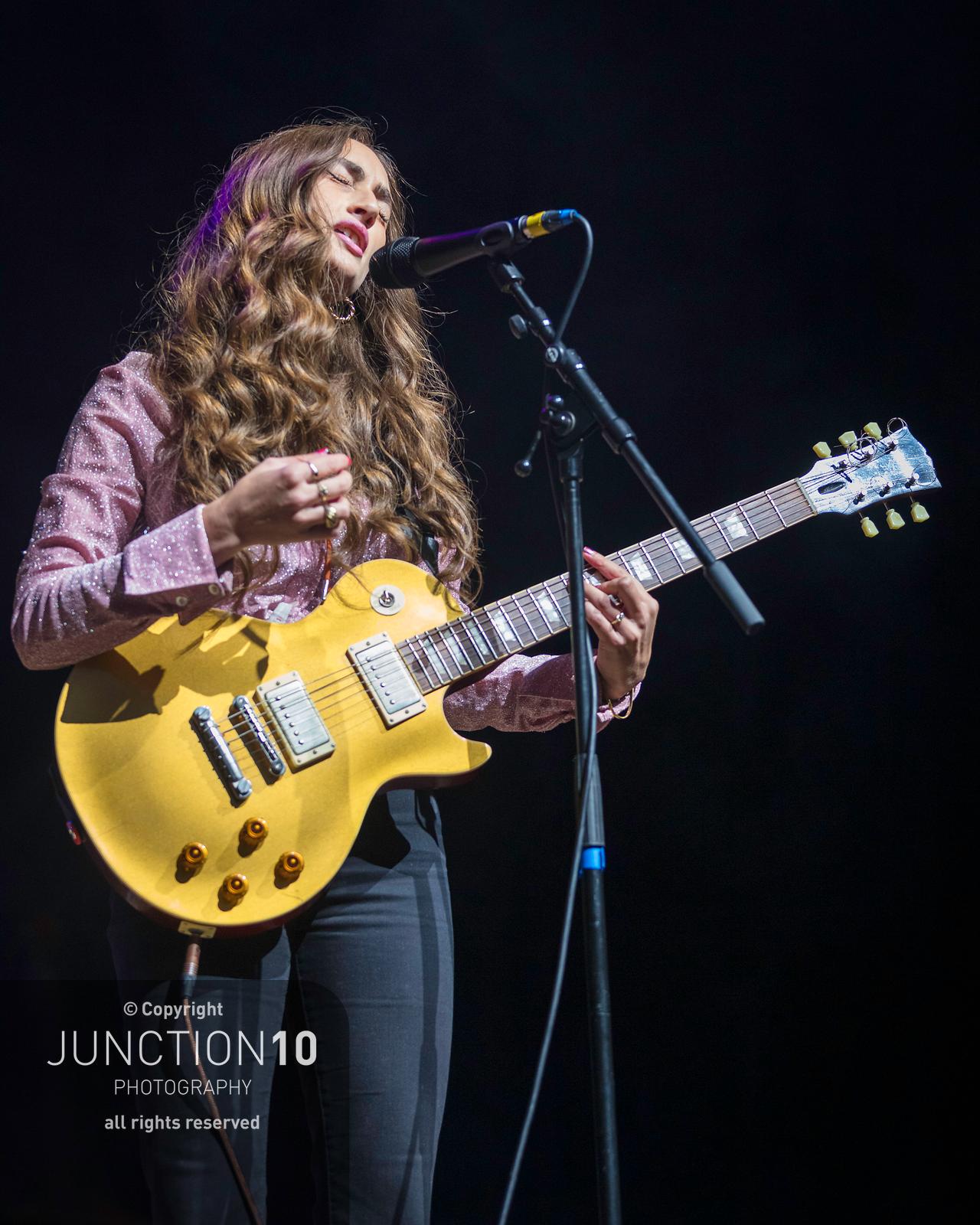 He wrote all the original songs on his album and tonight the set list included "My Little One", the Jelly Roll Morton cover "Why?", JJ Cale's "After Midnight", "Hole in My Roof" and the opening album track, "Down On The Bowery", which many here recognised as the first single.
He has a good go at Neil Young's "Harvest Moon", a big song indelibly attached to its originator, as too is JJ Cale's classic "After Midnight", another cover from the album where Damian does a very decent job.
A third cover from the record, Dr John's "Such a Night", has the right amount of groove nailed to it and is well worth a listen.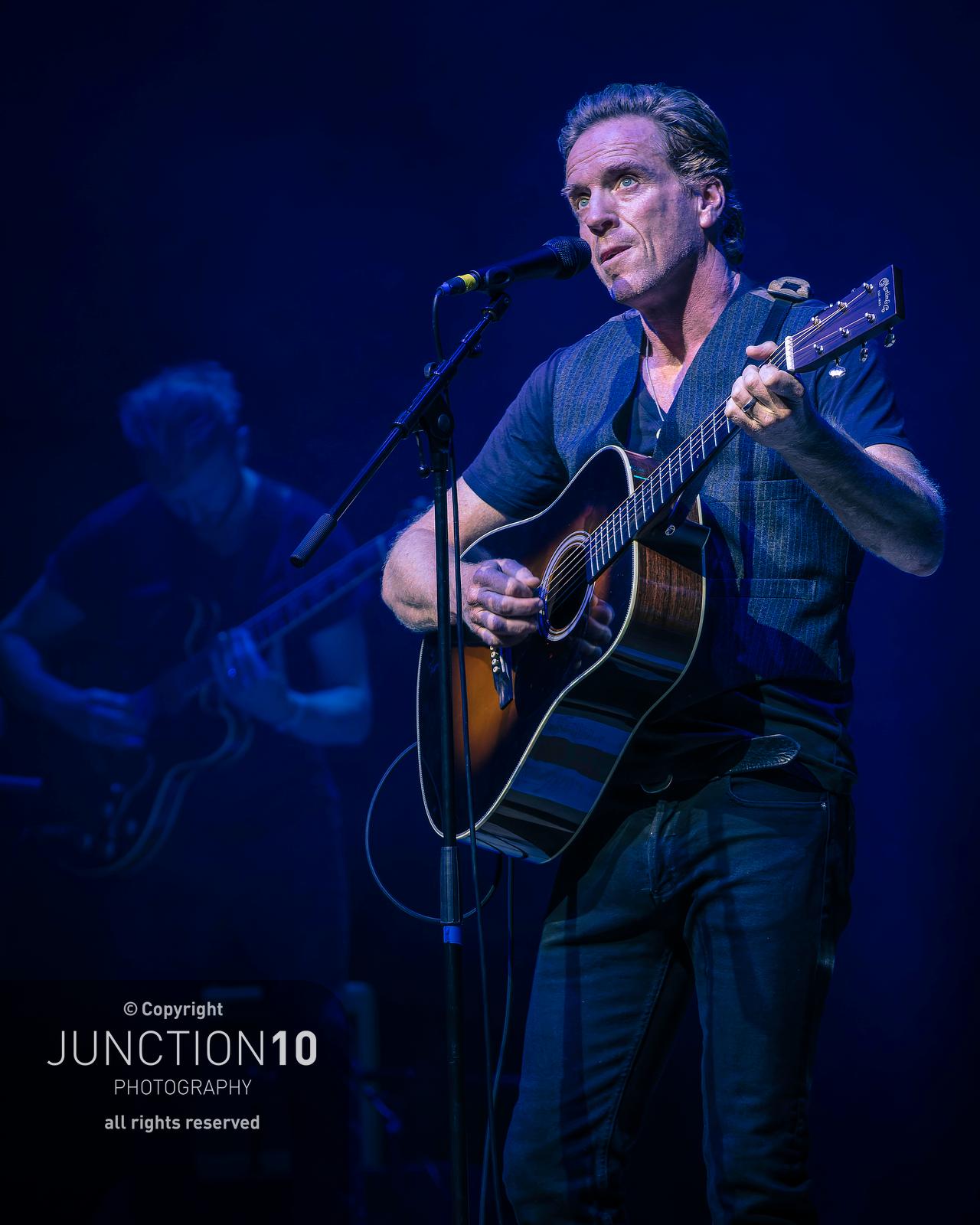 Damian speaking about the debut long player: "I wanted the album to give a sense of a journey to this point, from busking 'til now. I've been blown away by the critical response to 'Mission Creep', and I hope everybody likes it as much as the critics seem to.
"All written by me and produced by my friend Giacomo Smith, with one or two favourite tracks thrown in as covers, you might think it's a little weird that Major Winters is singing you a love song, or that Bobby Axelrod is getting all tender with some Neil Young, or that Nicholas Brody is wailing some up tempo rock 'n' roll at you.
"But come along, see for yourself. Because actually, none of those guys are up there, it's just me with my incredible band of jazz 'n' rock musicians, and we're in town to give you a great night out."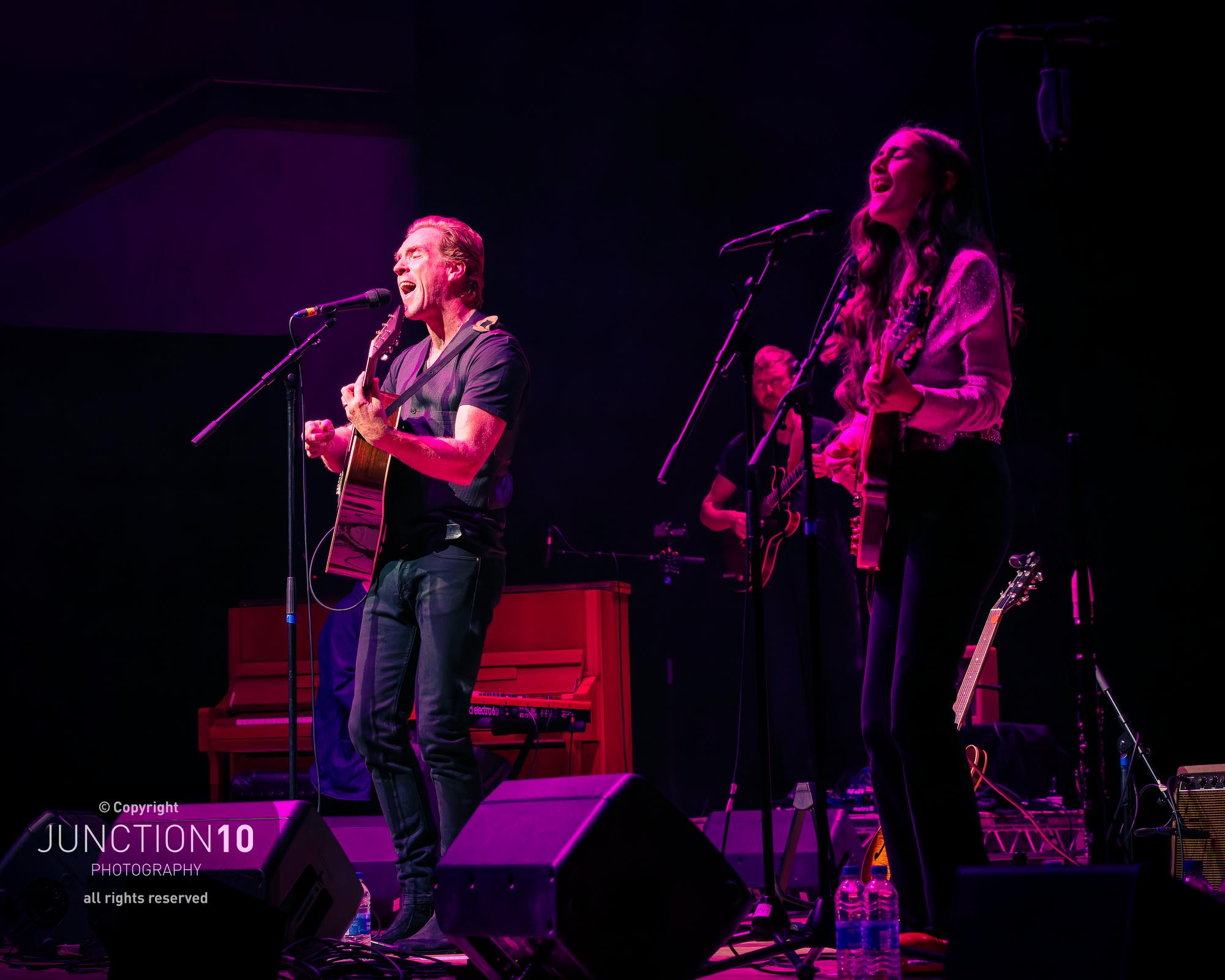 Meeting and then teaming up with American jazz musician Giacomo Smith inspired Lewis to start playing his own songs in public.
Smith introduced Damian to some of the musicians from the much revered Kansas Smitty's House Band, with whom he immediately jelled – in the studio and on stage. They formed a band fronted by Damian and started gigging.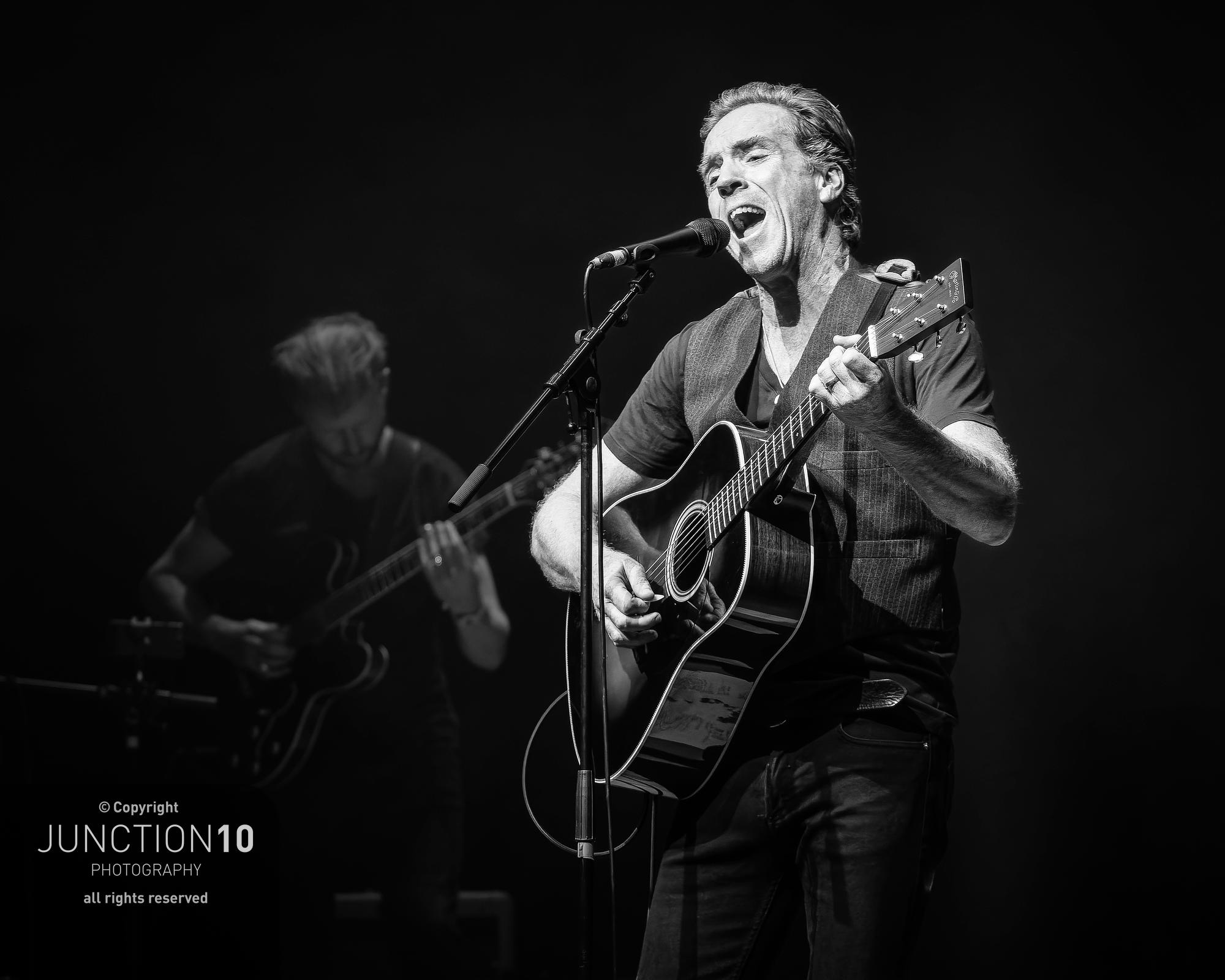 A festival appearance at Wilderness last year led to more live shows. Packed gigs at London's Omeara, Koko, the Tabernacle and Hoxton Hall resulted in glowing reviews from the crowds and the critics, who described Lewis as "a compelling performer apparently in his element" as he "wowed the crowd".
Damian since played at this year's Cheltenham Jazz Festival and Black Deer Festival. In July of 2023, he sang the national anthem live on TV around the world at the British Grand Prix at Silverstone, and he got some stick on social media for his vocal, unfairly in my opinion. You try doing that job!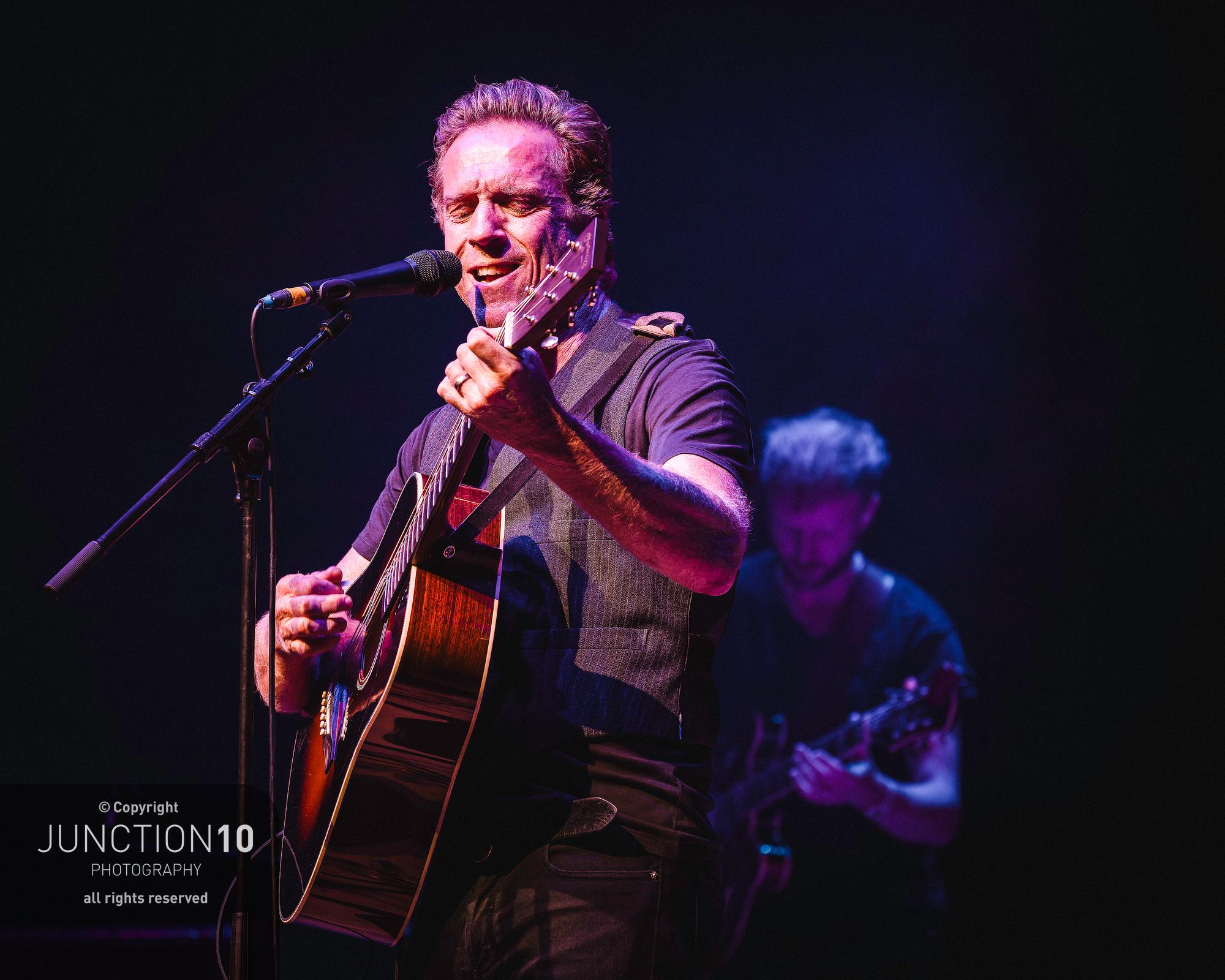 On this tour he gives a rousing and fun cover of Warren Zevon's classic "Werewolves of London", where Damian howls, literally, as he bashes his tambourine on his leg, his acoustic guitar strapped to his back after taking the microphone off the stand and pacing across the stage lost in the music.
While a lot of performers may seem as miserable as sin during  a gig, as though they'd rather be elsewhere, 52-year-old Damian obviously enjoys every second of his time on stage fronting this band. He has a stage presence and a sparkle too, clearly comfortable and relaxed in his own skin.
After each show on this tour, fans get a treat when Damian rocks up front of house to sign autographs and pose for selfies. Cannot see Mr Depp or Mr Sutherland doing that!
Damian has the festival circuit firmly in his sights for 2024. He says: "If you like what you hear then come back next summer for the festivals, when we hope to be at Glastonbury and others. How cool would it be to play the West Holts Stage at sunset?" Over to the Eavis clan on that one…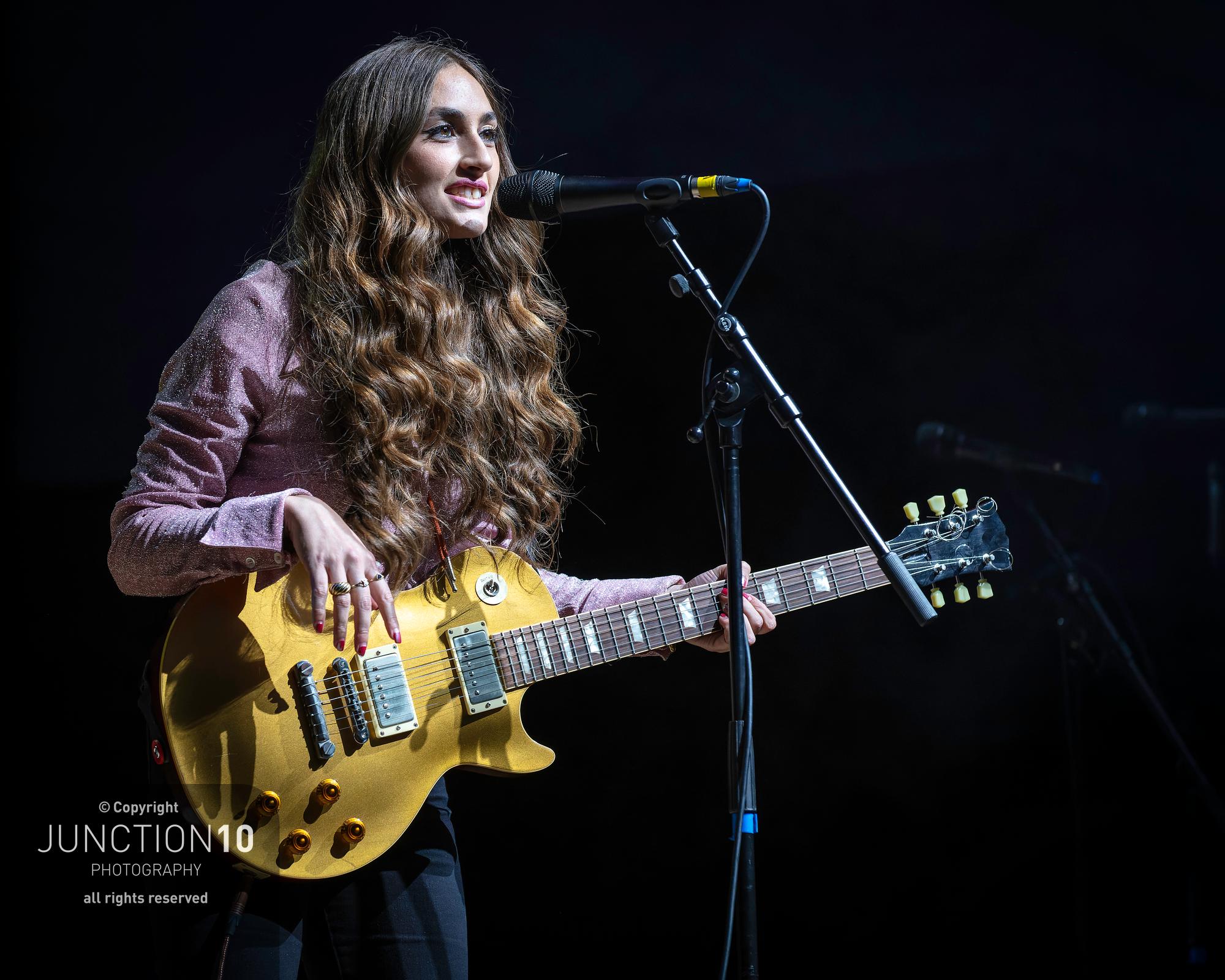 At his other job, he is best known for portraying U.S. Army Major Richard Winters in the HBO miniseries "Band of Brothers." He won a Primetime Emmy Award and a Golden Globe Award for his portrayal of U.S. Marine Gunnery Sergeant Nicholas Brody in the Showtime series "Homeland", and nominations for his performance as Henry VIII of England in "Wolf Hall."
He portrays Bobby Axelrod in the Showtime series "Billions", and appeared in "Once Upon A Time In Hollywood" in 2019 as actor Steve McQueen.
Damian was appointed Officer of the Order of the British Empire (OBE) in the 2014 Birthday Honours for services to drama, and Commander of the Order of the British Empire (CBE) in the 2022 Birthday Honours for services to drama and charity.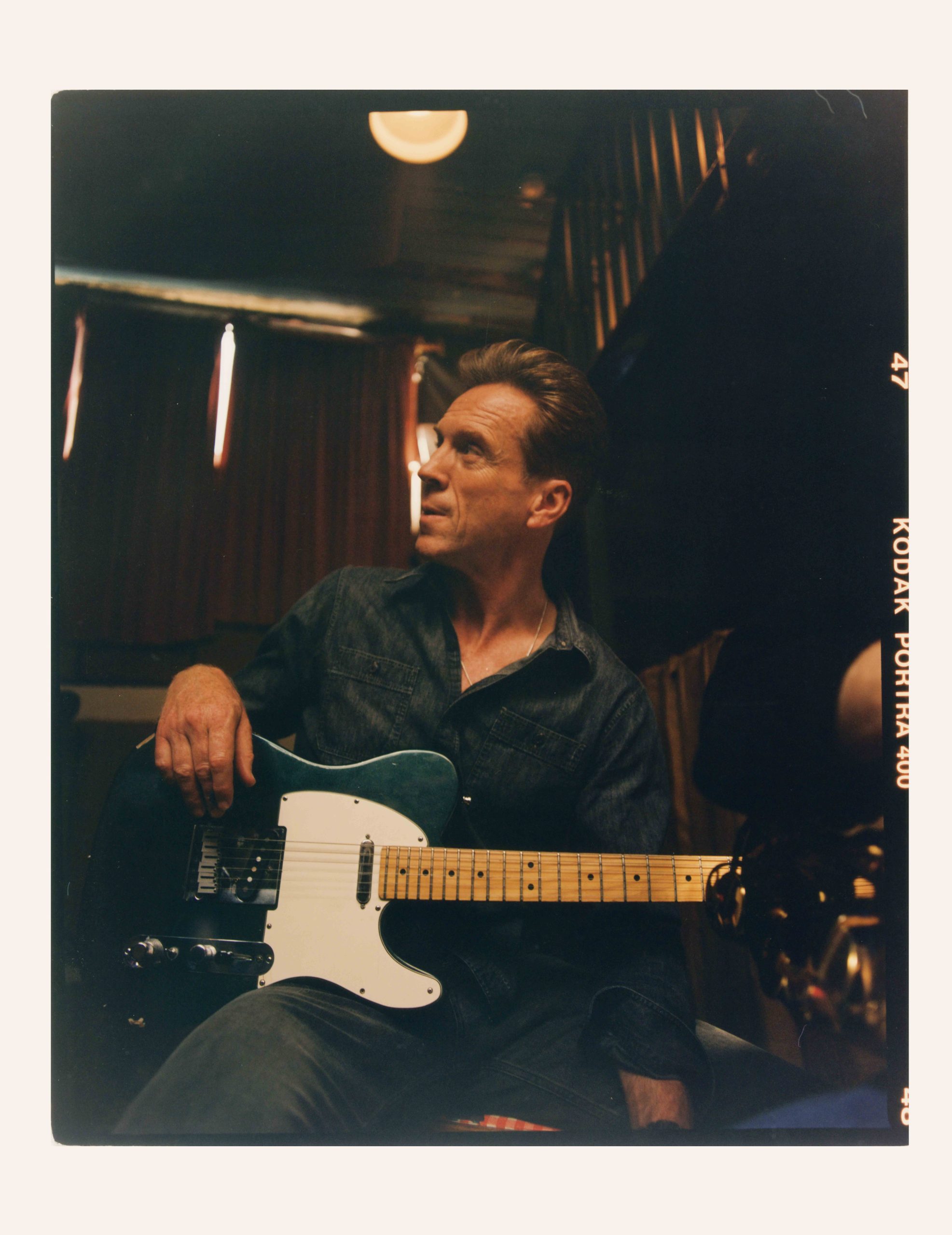 He married actress Helen McCrory in July 2007, and they had a daughter in 2006 and a son in 2007. Sadly, Helen died of cancer in April 2021 at 52-years-old. Damian is now dating US singer and songwriter Alison Mosshart.
---
---
---
Live photos: Jason Sheldon
Portrait photo: Rhys Frampton
Words: Daniel Perry