One to watch, London-based r&b artist Celine Love has released the new music video for her superb single "Gold Plated Tears" which nods to the likes of Lianne La Havas and perhaps Laura Mvula – the latest track taken from Celine's upcoming new EP "Colouring In", due 26th October.
With her previous EP "Aquarius SZN" landing high praise from key tastemakers, and following the release of her breezy, summer 2023 single "Candy Eyes", the new track slows down the pace and showcases Celine's love for indie and folk music.
She says, "I am a sad guitar girl at heart and find that I get to be me truest as an artist when writing with an instrument in my hand. My love for Jeff Buckley definitely comes to light in this track through dark and deep metaphors with an emotional and soulful performance. The song is about a 'situationship' I poured far too much of myself into.
"The first half was written when I was still very confused about it. By the time I recorded the song and wrote the rest of it I was more angry and hurt, which is why the song takes a turn emotionally. The idea behind the 'gold plated tears' line was a happy accident because I was simply trying to make the song fit the colour theme of the EP.
"However once I wrote that line, it shaped the meaning of the track. Tears were spilled because of the sadness and anger I felt, but because I get to create art from my experience they became valuable. Plated in gold.
"I can only hope the listener is inspired to be true to their emotions. This is one of the most honest songs I've ever written, and I especially struggle writing about people who have hurt me. If singing or crying along to the track can give anyone some sort of catharsis, then the message has been delivered."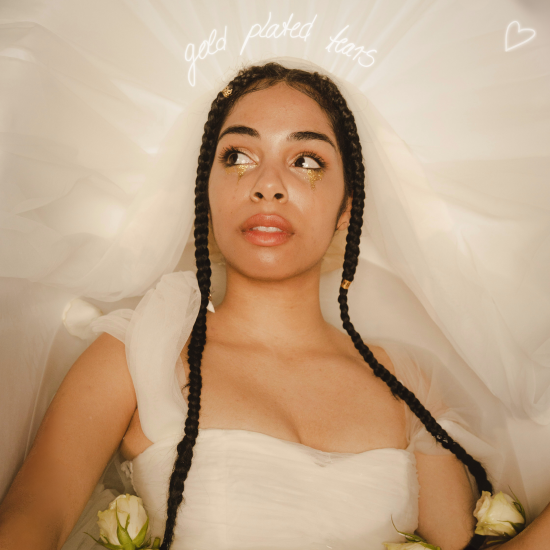 Celine is a favourite on London's live scene since she moved from Hamburg in 2016. Being of African-American, Jamaican and German descent, her background is a frequent point of perspective within her music.
Having grown up in a family of professional musicians, she was always encouraged to pursue her dreams. She would sing backing vocals for her mom and perform at events with her father. At 12 years old, she started learning how to play guitar.
Naming artists such as Alessia Cara, Lianne La Havas and Ama Lou as some of her biggest inspirations, Celine draws from her combined influences, totally owning her own brand of heartfelt r&b-pop with folk story telling sensibilities.