Neo-soul singer-songwriter Worricka releases his delicious new single "Constitution", today (20th July 2023). Having seen previous success under Joe Worricker, he releases his debut single under his new moniker.
He has sung on a duet with Boy George on his "This Is What I Dub" collection, and won praise from Nina Simone's daughter on his ode track "Nina".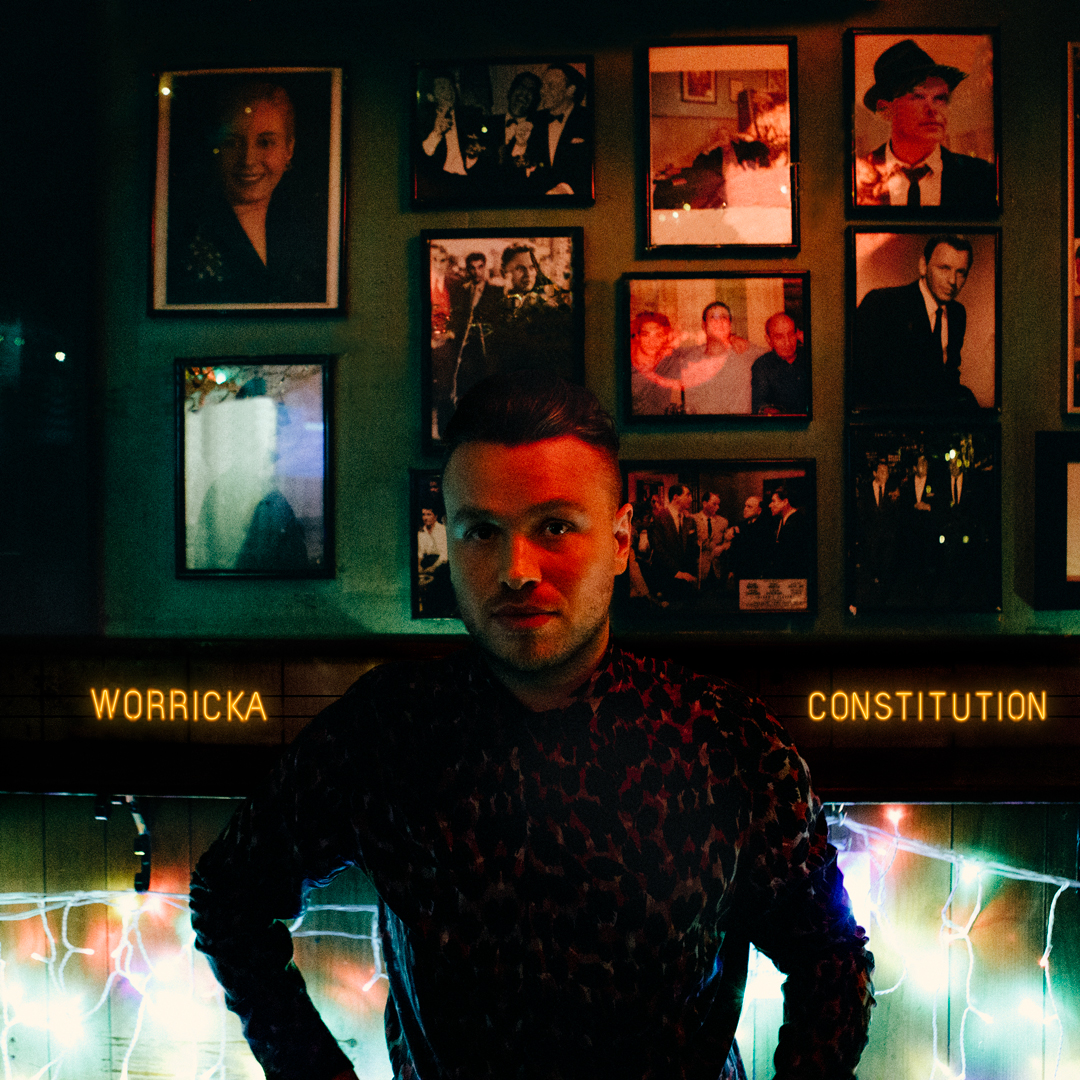 Amy Winehouse, Erykah Badu and Sarah Vaughan are his main inspirations, as well as R&B, neo-soul and pop sensibilities.
Soho-based, Essex born,As a kid growing up in Essex, he began singing publicly in school assemblies, then with amateur drama groups, then to Saturday classes at Sylvia Young's legendary drama school.
By 16, Worricka was accepted at the BRITS School in Croydon where he forged a friendship with a promising student in the year above him- Ms. Adele Adkins. They both shared a love for Amy Winehouse.
Turning down multi-album deals from the majors record labels, he opted for the artistic freedom offered by indie label Rough Trade, and worked on a string of releases dealing with topics such as rejection and self belief.
The release of the Boy George collaboration ignited a spark in Worricka to pursue his most authentic and meaningful music to date. Currently in his fourth year residency at the iconic Ronnie Scott's at a neo-soul night in the upstairs bar, "Constitution" is the first of a string of releases for Worricka this year.
"I wrote 'Constitution' at home in my bedroom. I started with the chords and the backing vocals, then wrote the verses over the top of that. Once I finished it, my amazing producer Craigie Dodds took everything to the next level. I'm really happy with how it turned out, because I feel like it encapsulates everything I've been listening to growing up.
"Lyrically, the track is about the constitution of the mind and the battle between your positive and negative inner monologue. It's autobiographical and like a lot of songs, it's part affirmation too, as in the song, mainly positivity and hope triumph. Enjoy your own uniqueness and craziness, be kind and forgiving to yourself and be hopeful for the future."