The British pop legends Take That, who have sold more than 45 million albums worldwide, headlined the Great Oak Stage as a special one-off show for BST Hyde Park last night.
With a strong supporting line up of The Script, Sugababes, Will Young, Aly & AJ, Here At Last, Chloe Adams, Sonny Tennet, Jazmine Flowers and Bellah Mae.
Band members Gary Barlow, Mark Owen and Howard Donald performed to a sold out 65,000-strong audience at Hyde Park, dishing out track after track from their 33-year career.
Kicking off the set with a crowd favourite, "The Flood", the trio played hit after hit with "These Days", "Could It Be Magic" and "Shine" all featuring on the setlist.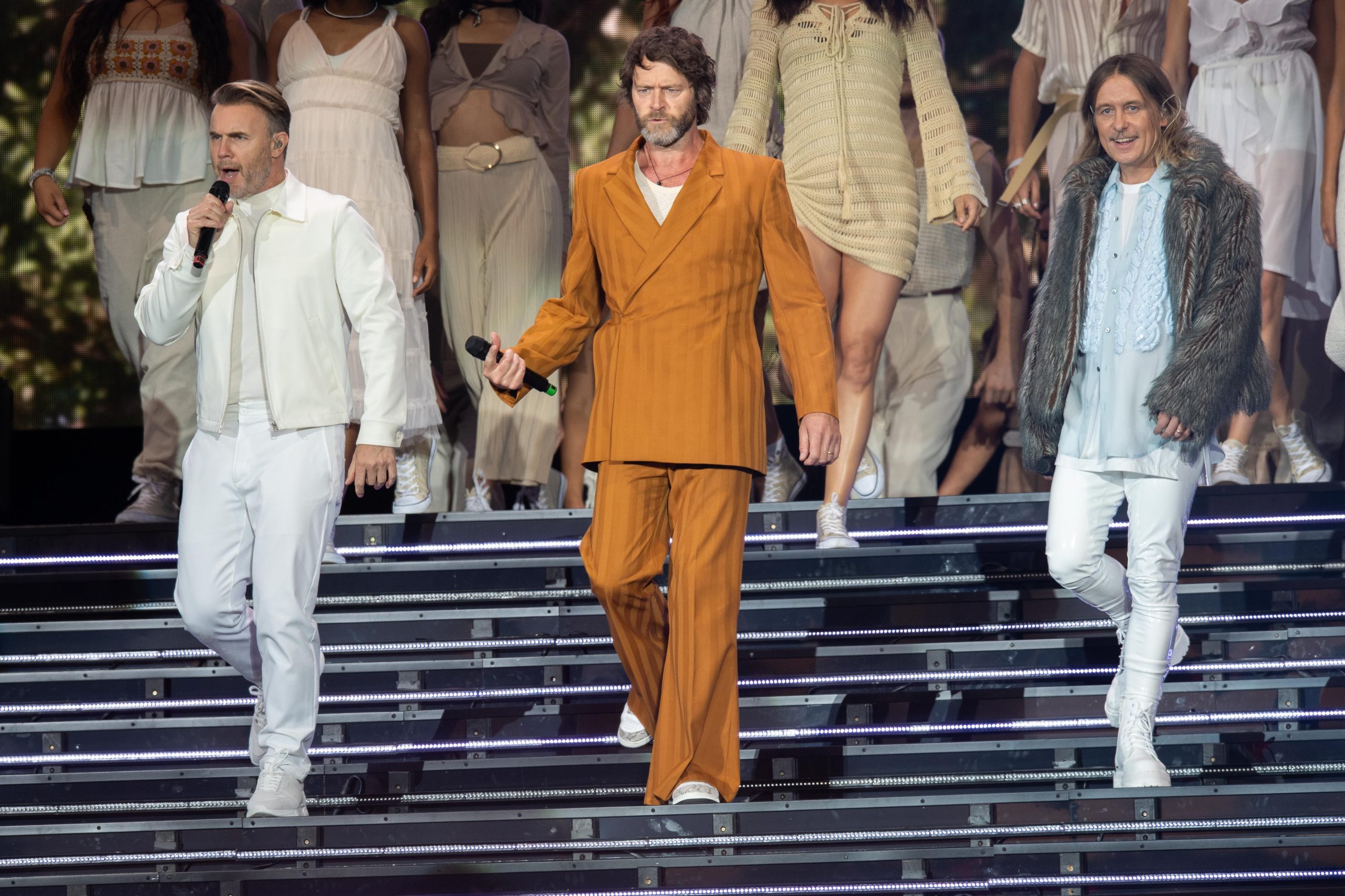 "Good evening, Hyde Park!" Gary Barlow announced to the crowd. "If you know the words, sing along. If you know the dance moves, dance along."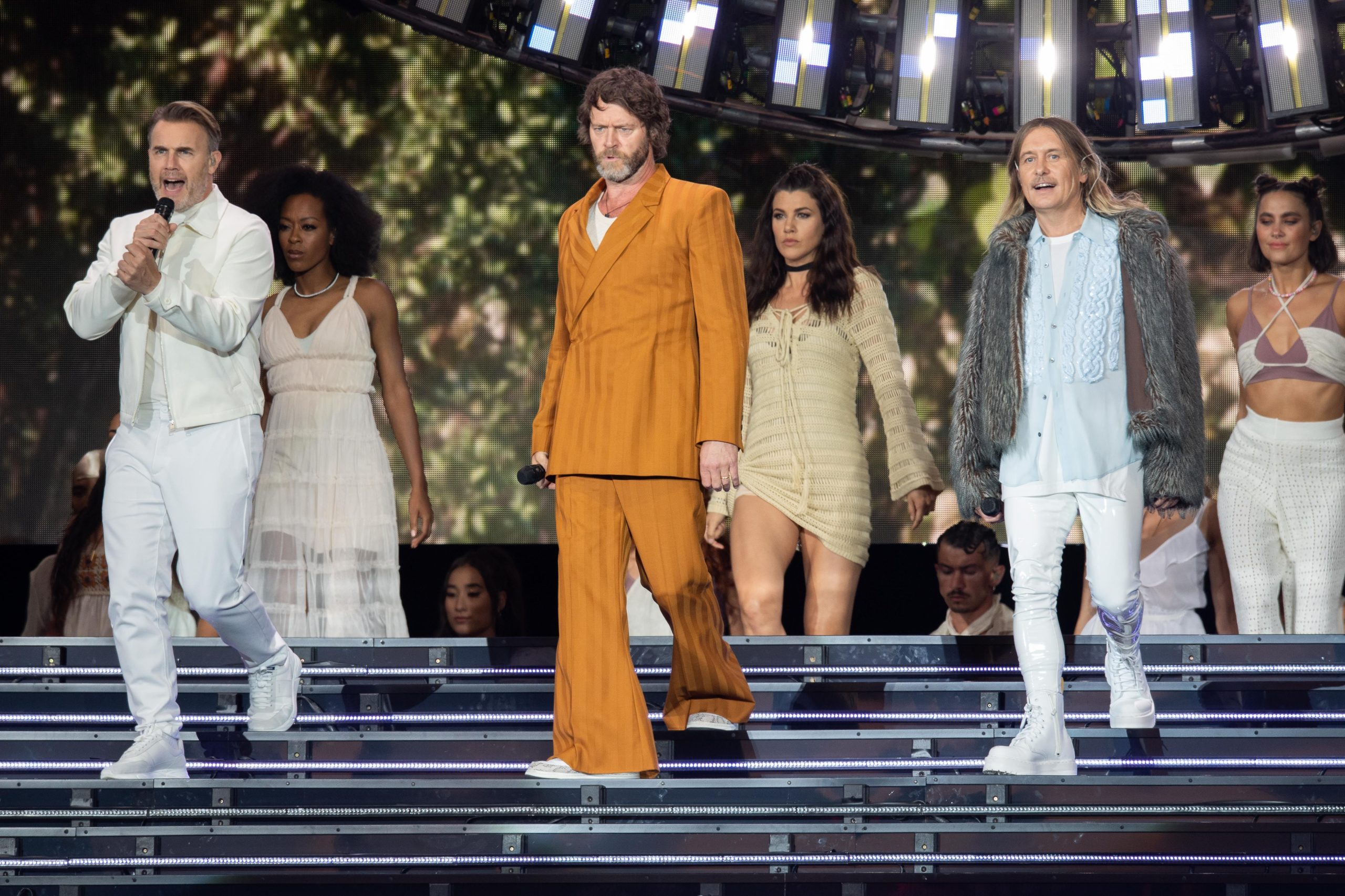 A few songs in, and the band were joined on stage by Calum Scott for their most recent release, a remake of "Greatest Day", followed by a piano-led rendition of Scott's track, "Dancing On My Own."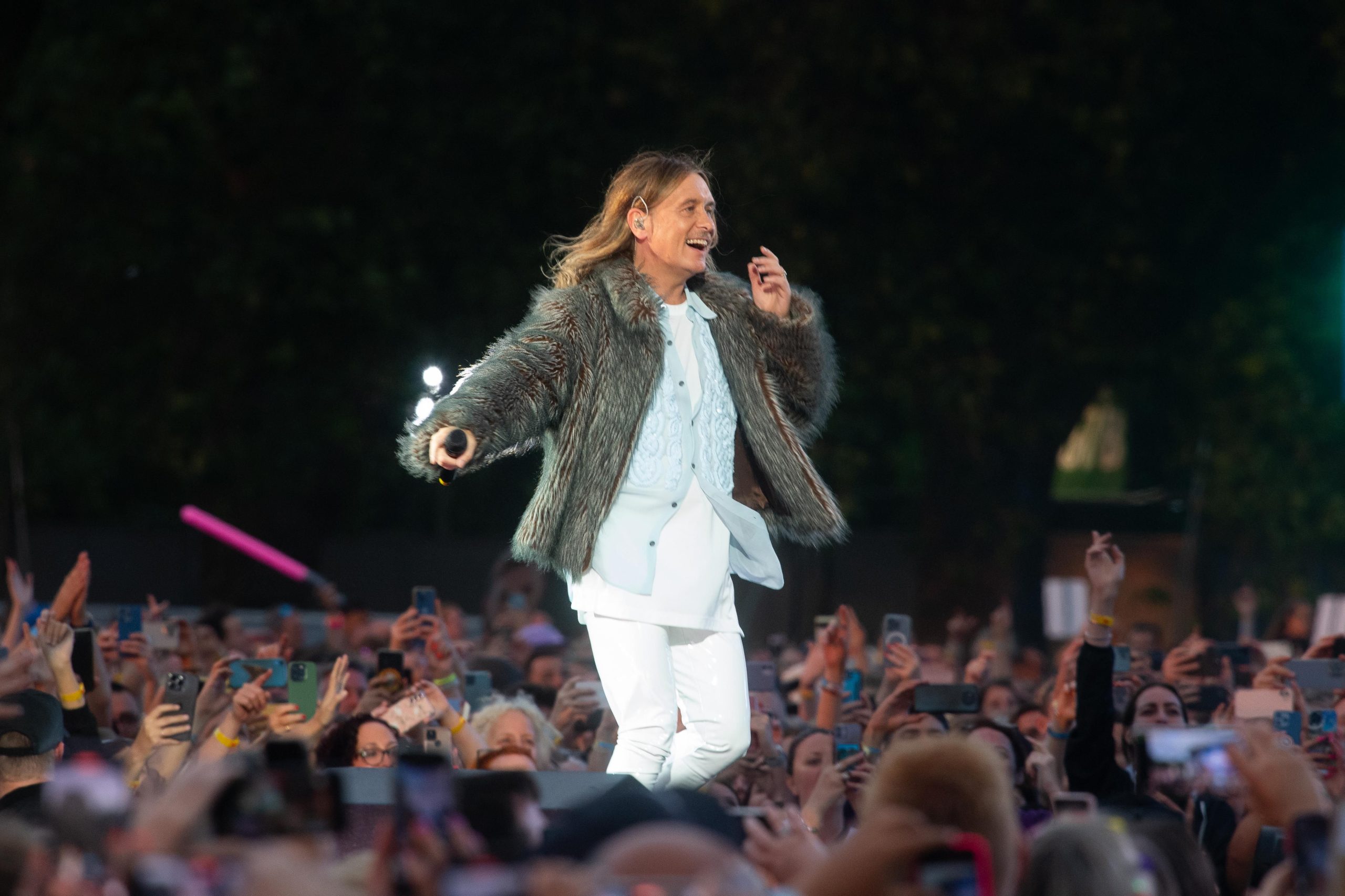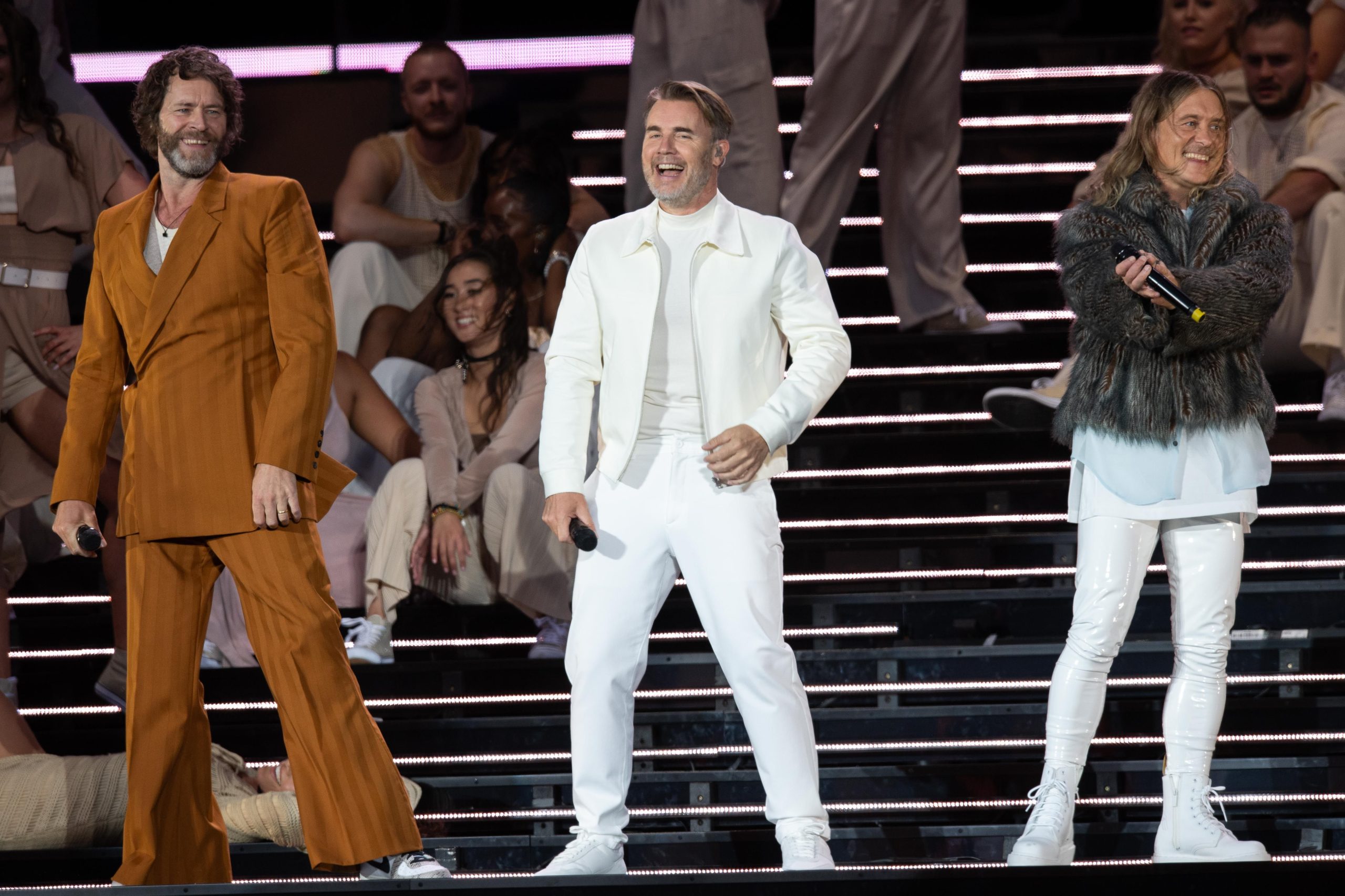 "This is our first proper show since 2019," Mark Owen told the fans. "Four years!" Pop anthems, old and new, followed.
Backed only by piano and musical director, Mike Stevens on saxophone, came "A Million Love Songs" with all three of take That at the end of the catwalk, before returning to the main stage for the likes of "Pray" –  dance moves included – "Back For Good" and "Said It All."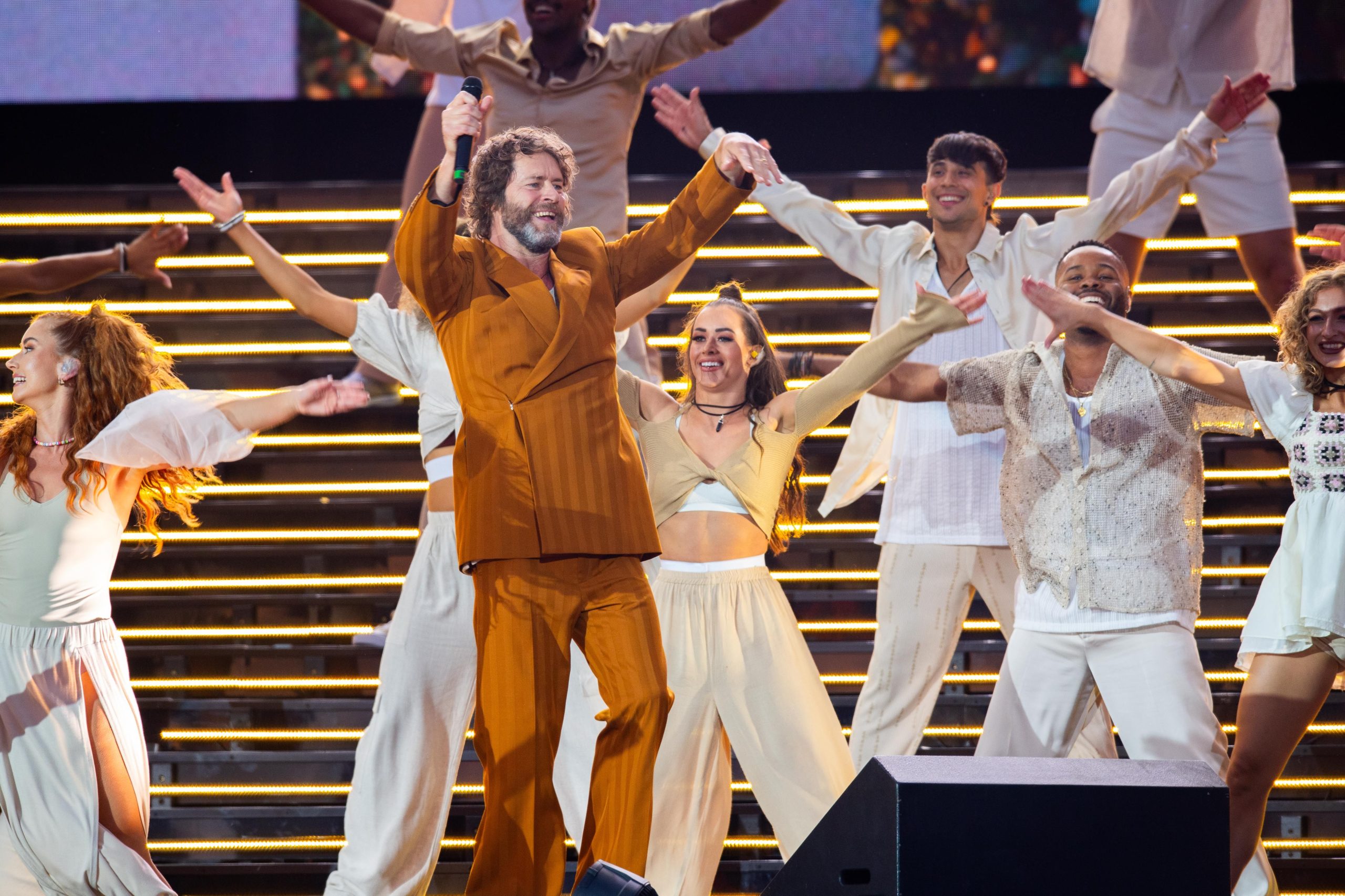 As darkness fell on Hyde Park, a cover of the Sigma track, "Cry" – which Take That sang on – introduced the true power of the 40 dancers who joined the band on stage.
Then, the 1993 classic, "Relight My Fire", with '60s pop icon Lulu appearing right on cue for her iconic sing-your-heart-out appearance. The night ended with "Never Forget" and "Rule The World", with fireworks as a backdrop.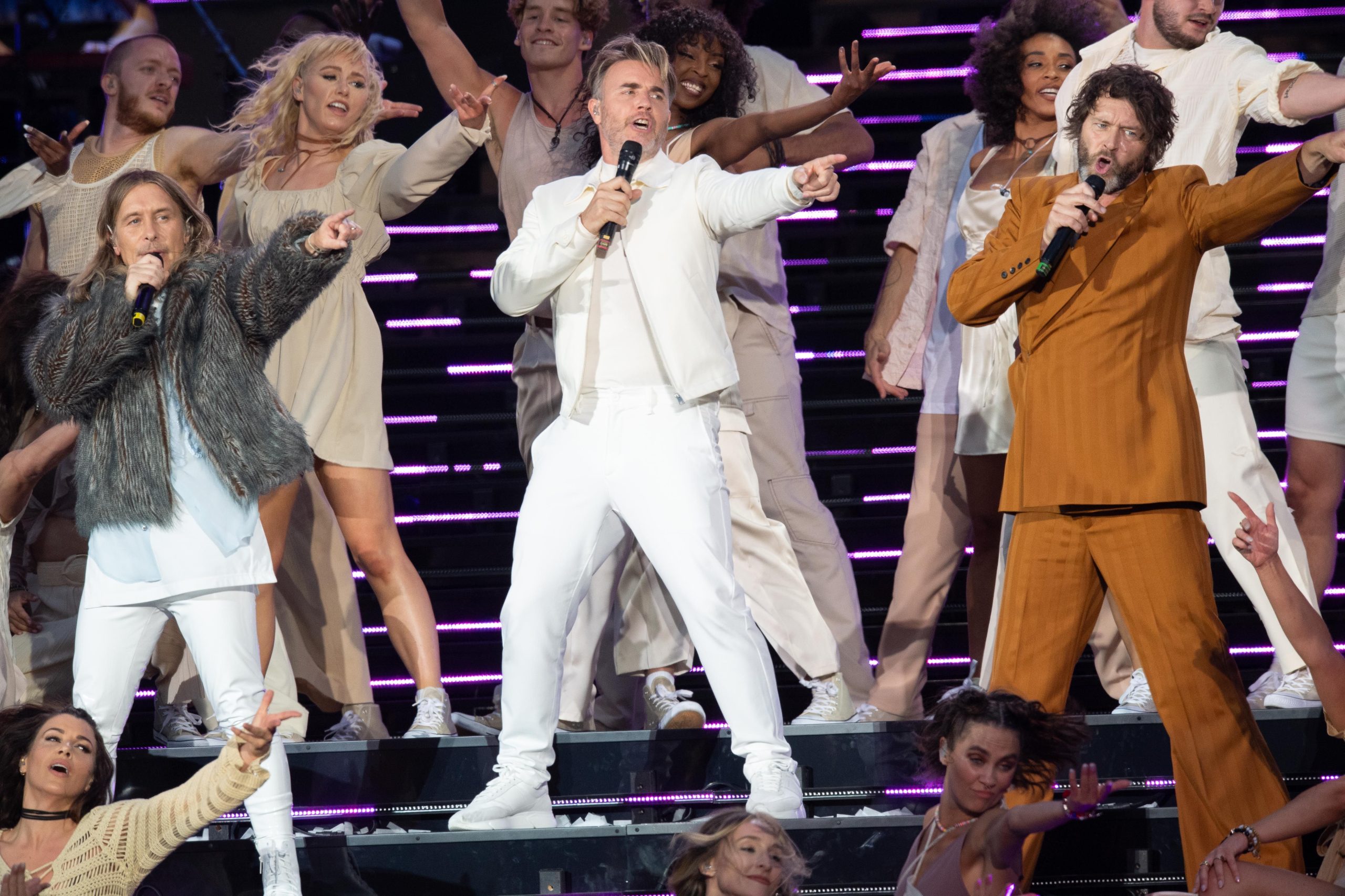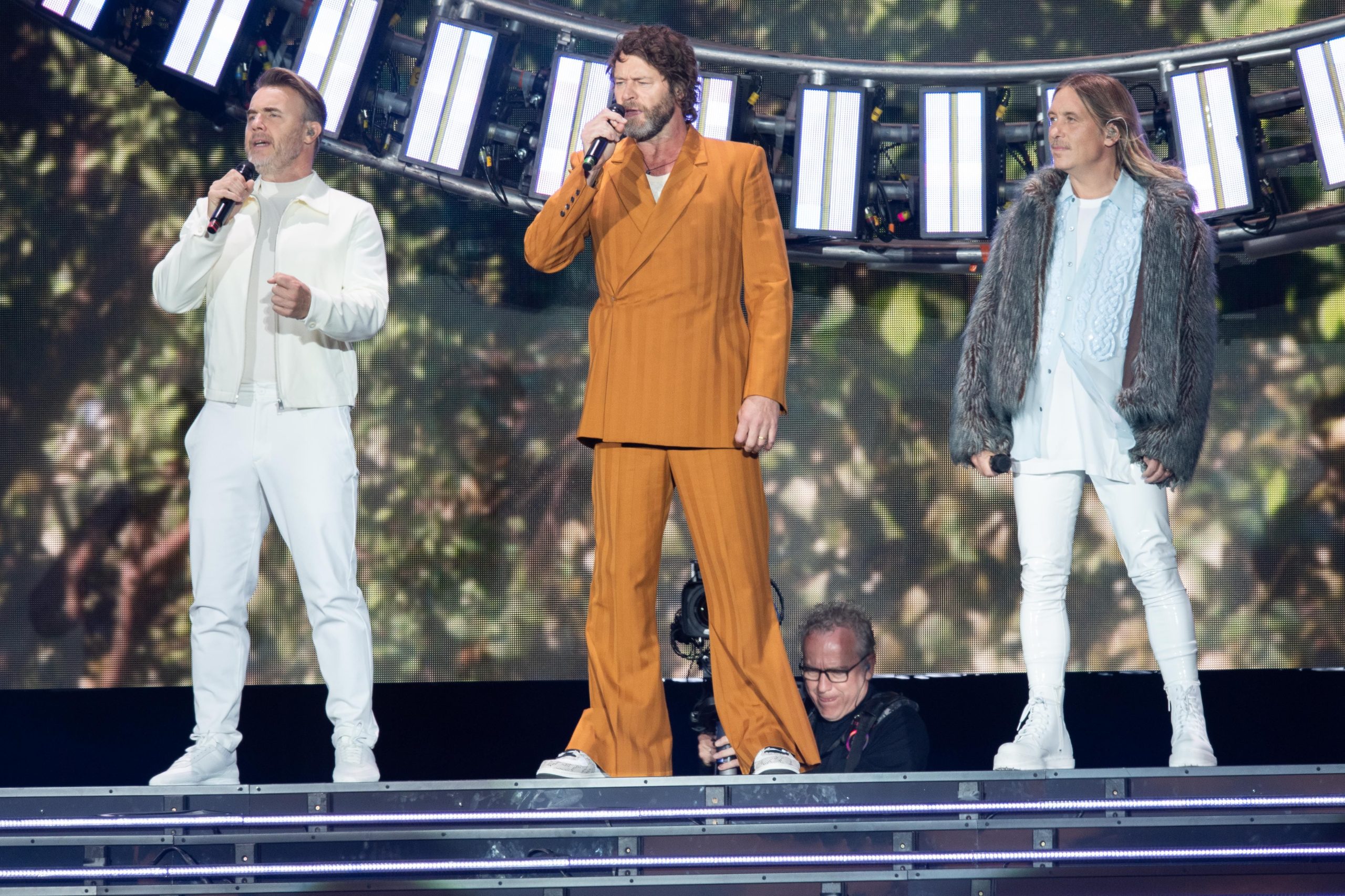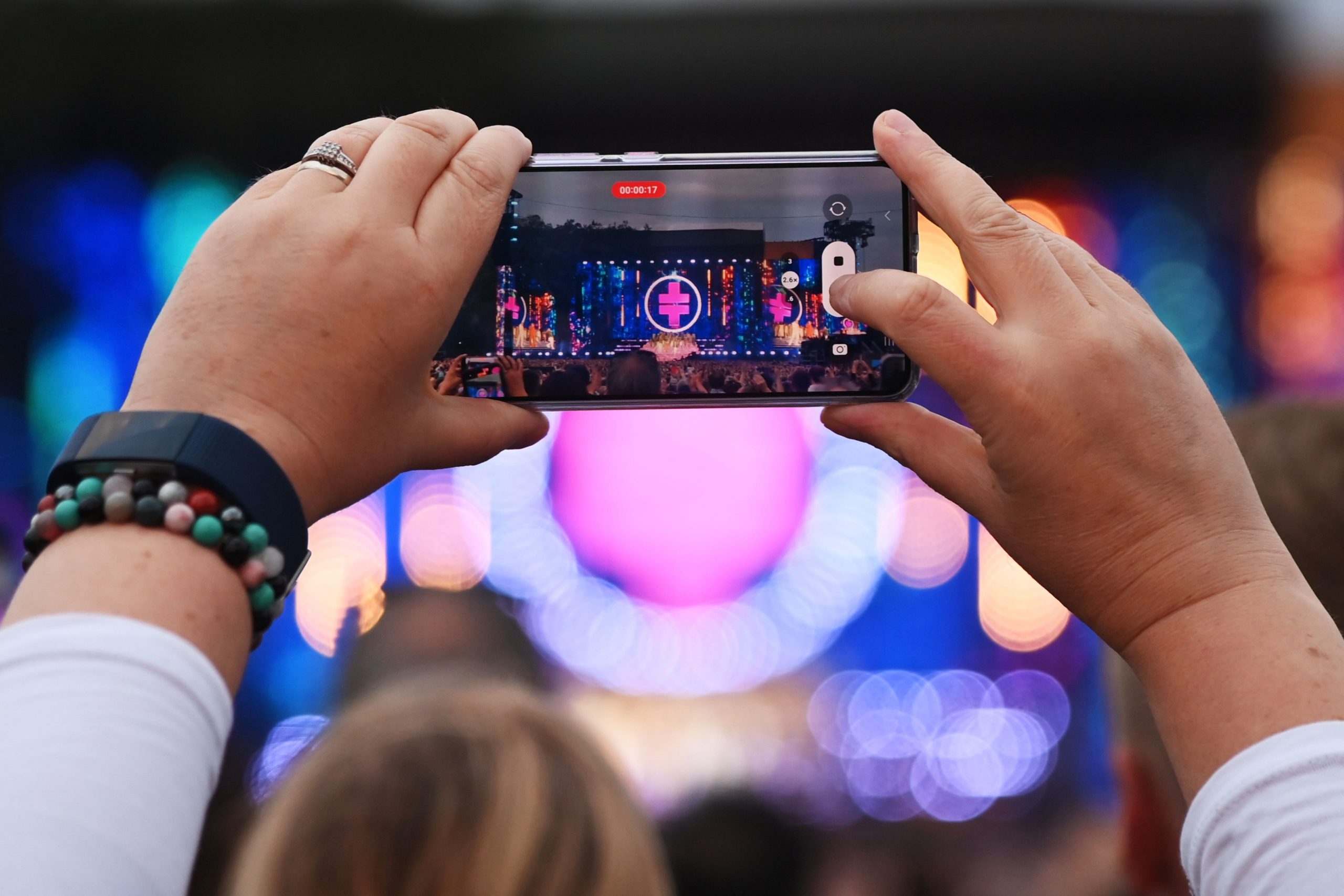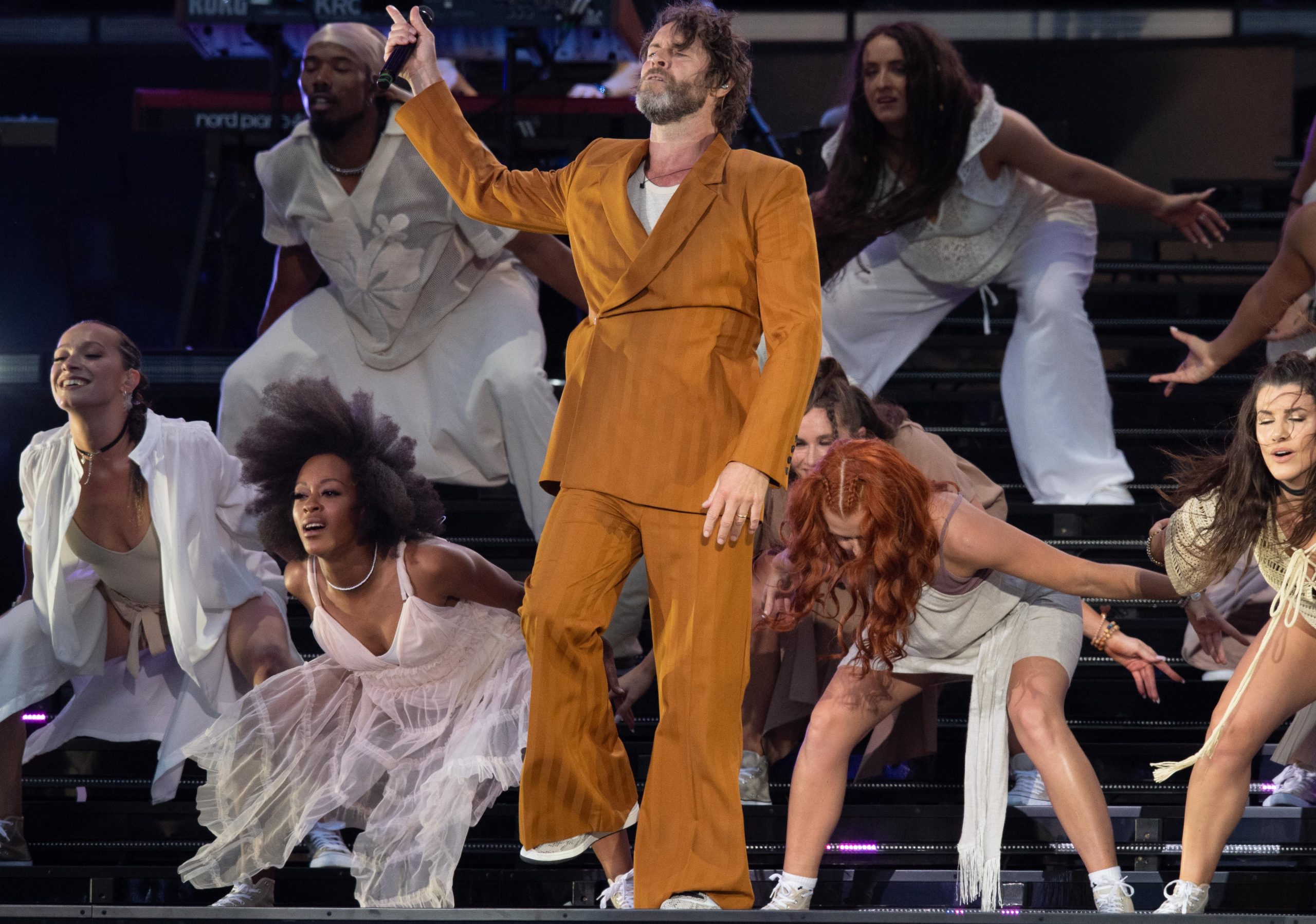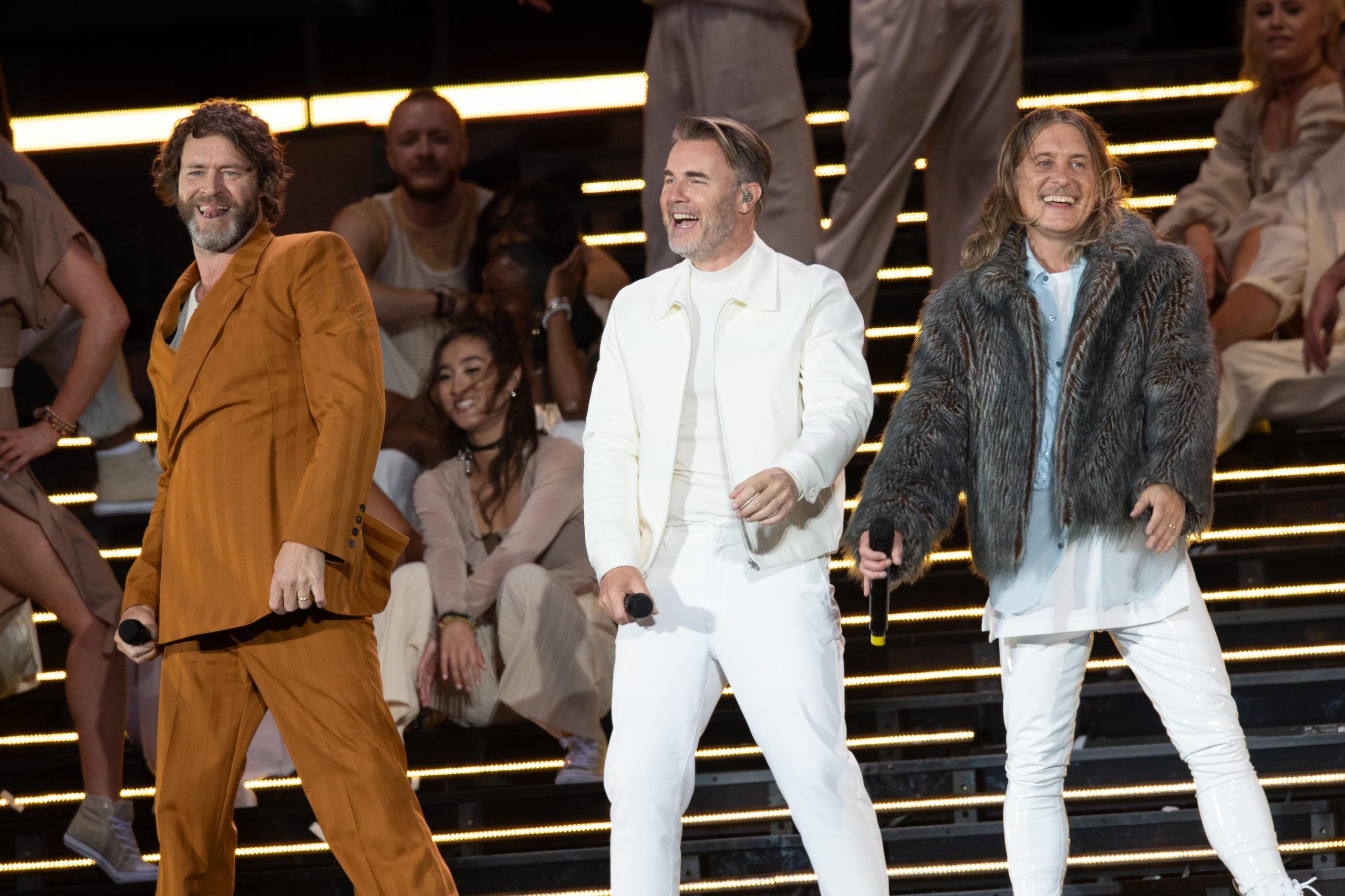 Earlier in the evening, The Script promoted a mass sing-along to some long-term favourites, including "The Man Who Can't Be Moved", "Rain" and "Nothing."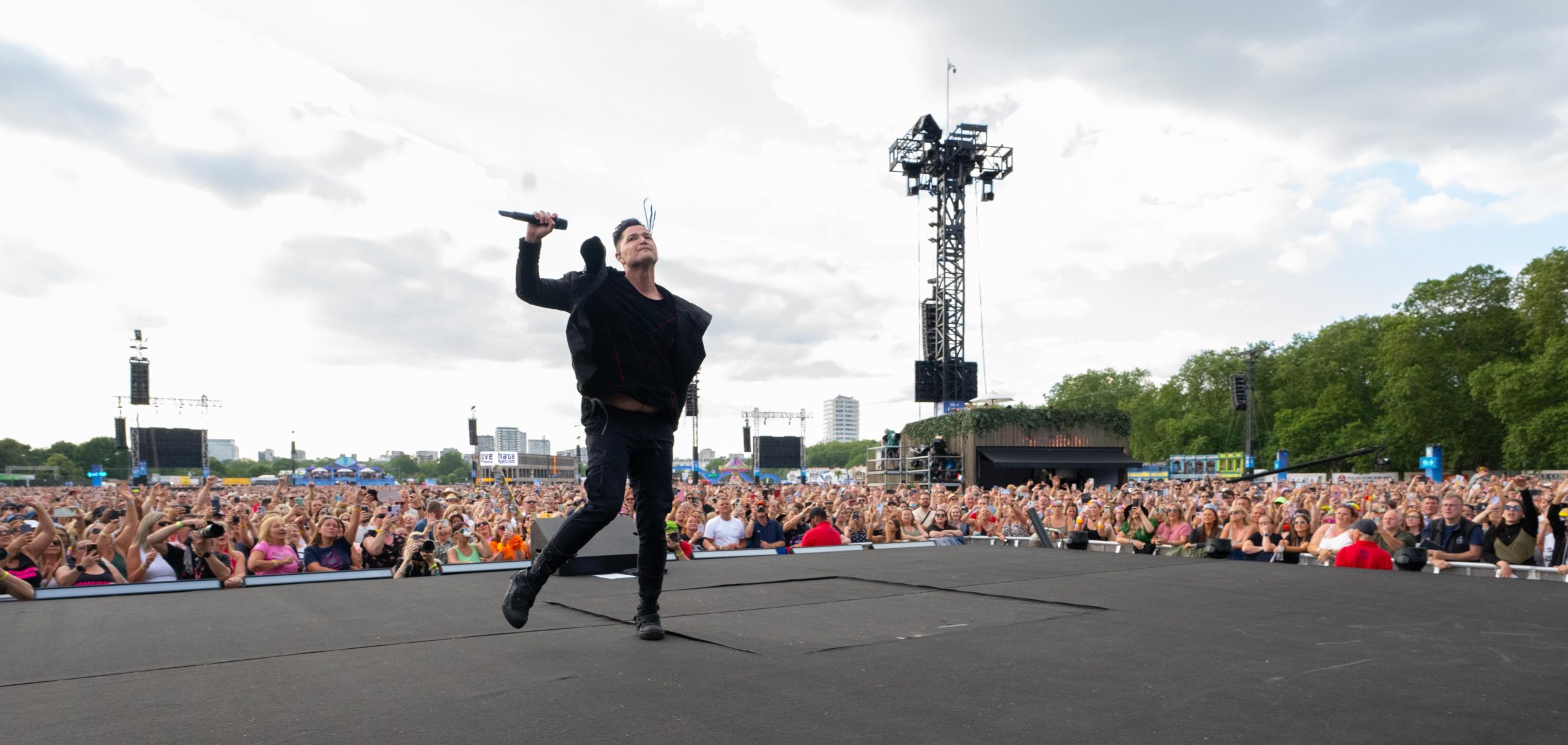 It was the band's first festival show since the sad passing of band member Mark Sheehan in April. In tribute to the Script co-founder and guitarist, frontman Danny O'Donohue expressed his sadness at Mark not being present to experience this memorable moment.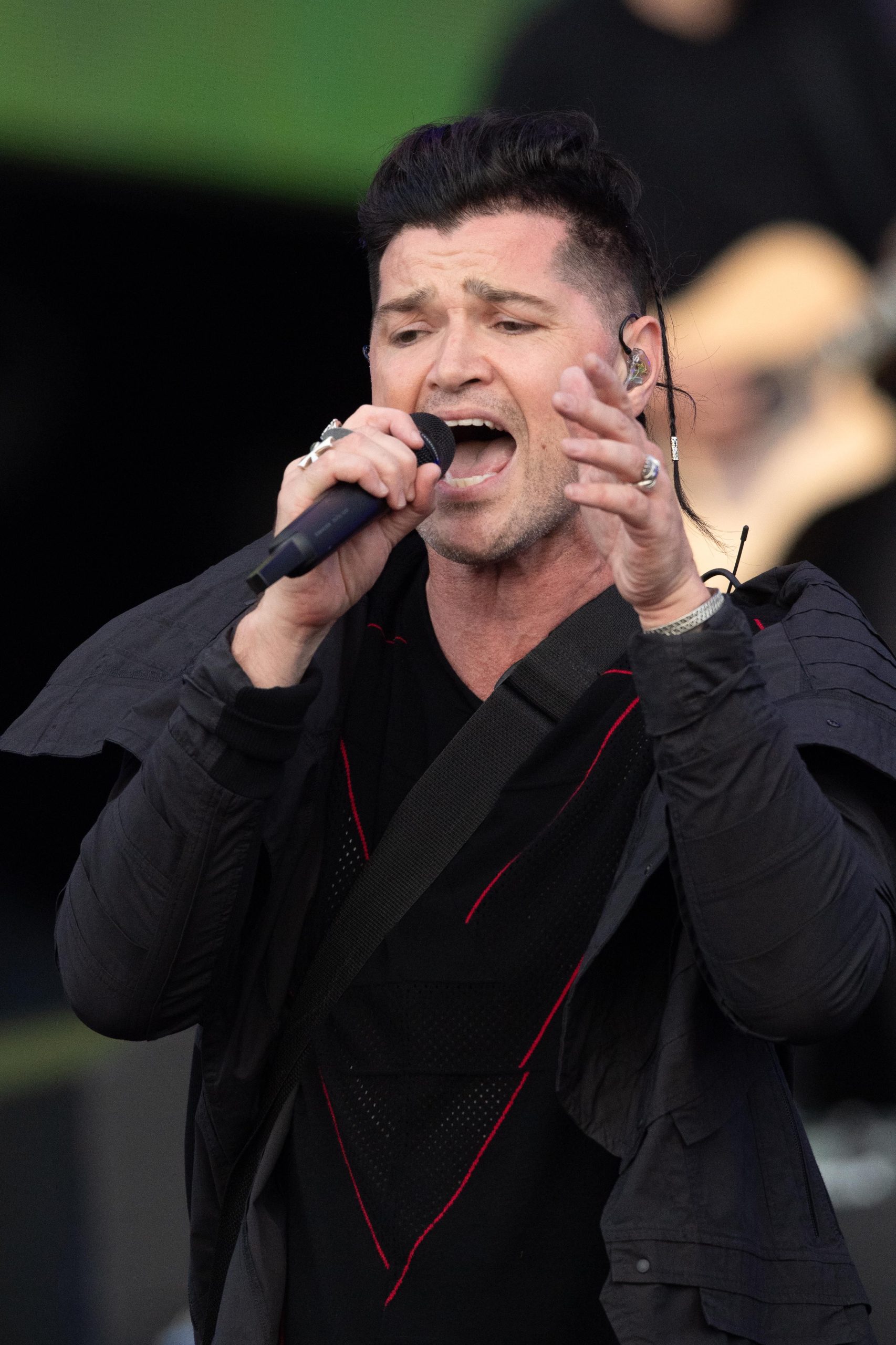 He said: "We want to take some time out right now to say thank you to the Script family who have been there for us for the past few months. For those of you who don't know, we lost our brother and our guitarist Mark Sheehan – we lost him a few months ago and it's been some of the toughest months that we've had.
"I just want to take this time to say thank you to everybody for your messages, your support, your prayers. We wouldn't be able to get through these few months if it wasn't for you guys." They went on to dedicate the song "If You Could See Me Now" to Mark, in a poignant moment.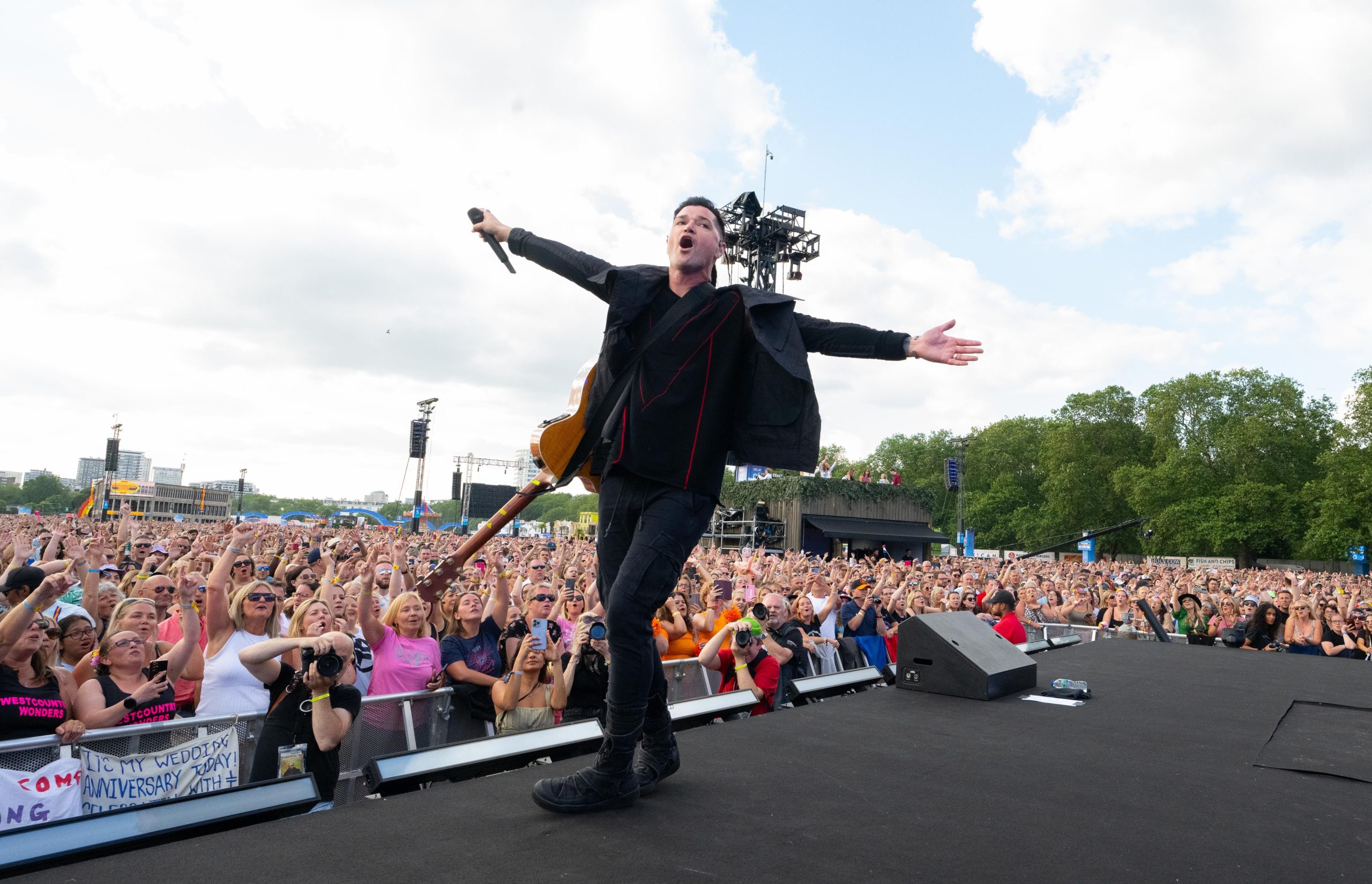 Sugababes lit up the stage, pushing out 10 back-to-back tracks to warm up the crowd nicely. Starting with number one hit "Freak Like Me", and on to "Hole In The Head", "Overload" and, from the soundtrack of Love Actually, "Too Lost In You." A highlight was a cover of "Flowers (Sweet Female Attitude)" and their comeback single, "Flatline."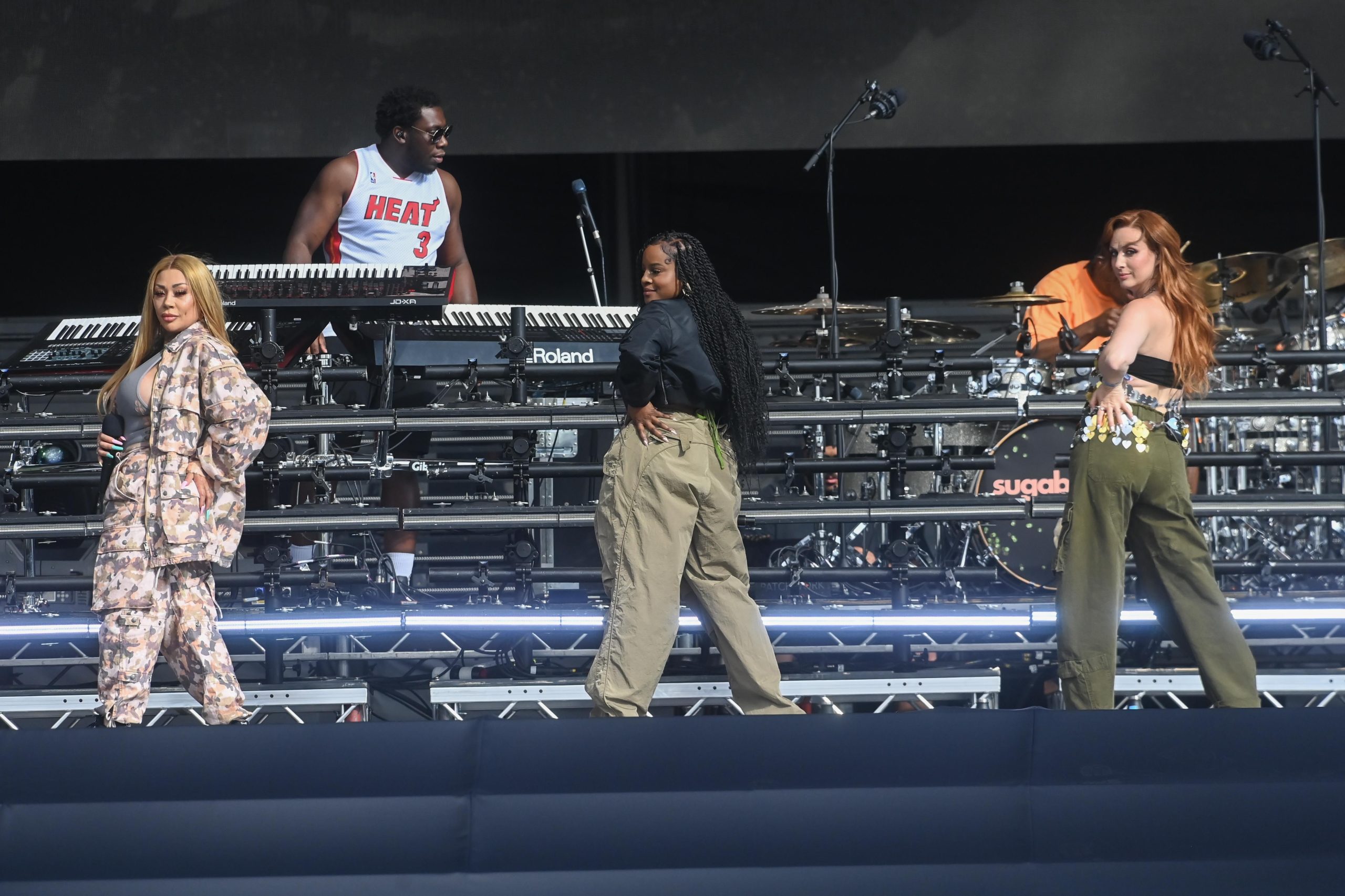 "Look at the weather! The sun's come out. It's an absolute joy to be here supporting Take That today," Keisha announced. "We all love Take That," Mutya agreed. The set concluded with "Push The Button" and "Without You Now."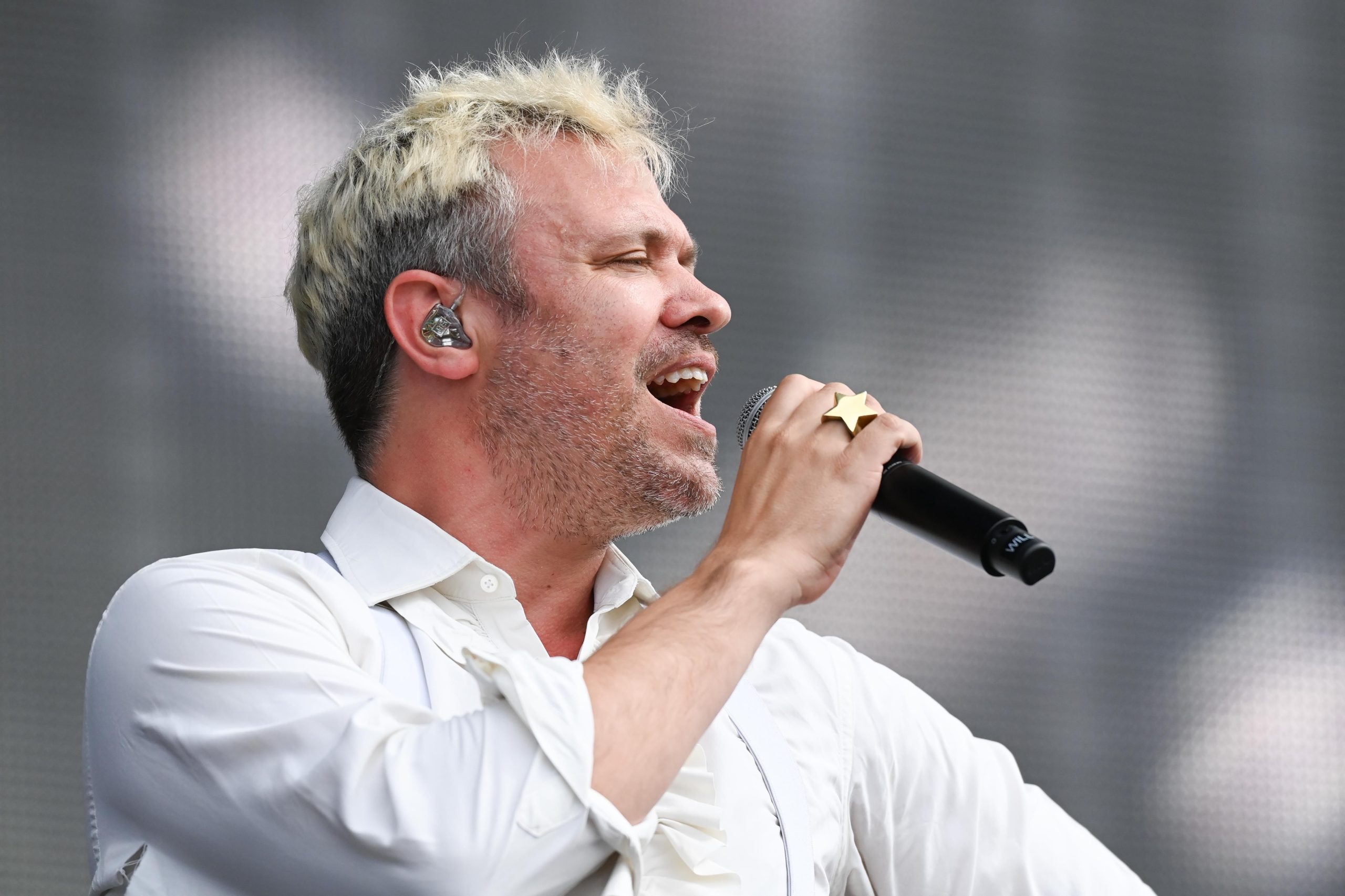 Saturday's show began on the Rainbow Stage, presented by British Airways, with Chloe Adams, a 25-year old songstress from the UK, who covered the Black Eyed Peas track "Where Is The Love?"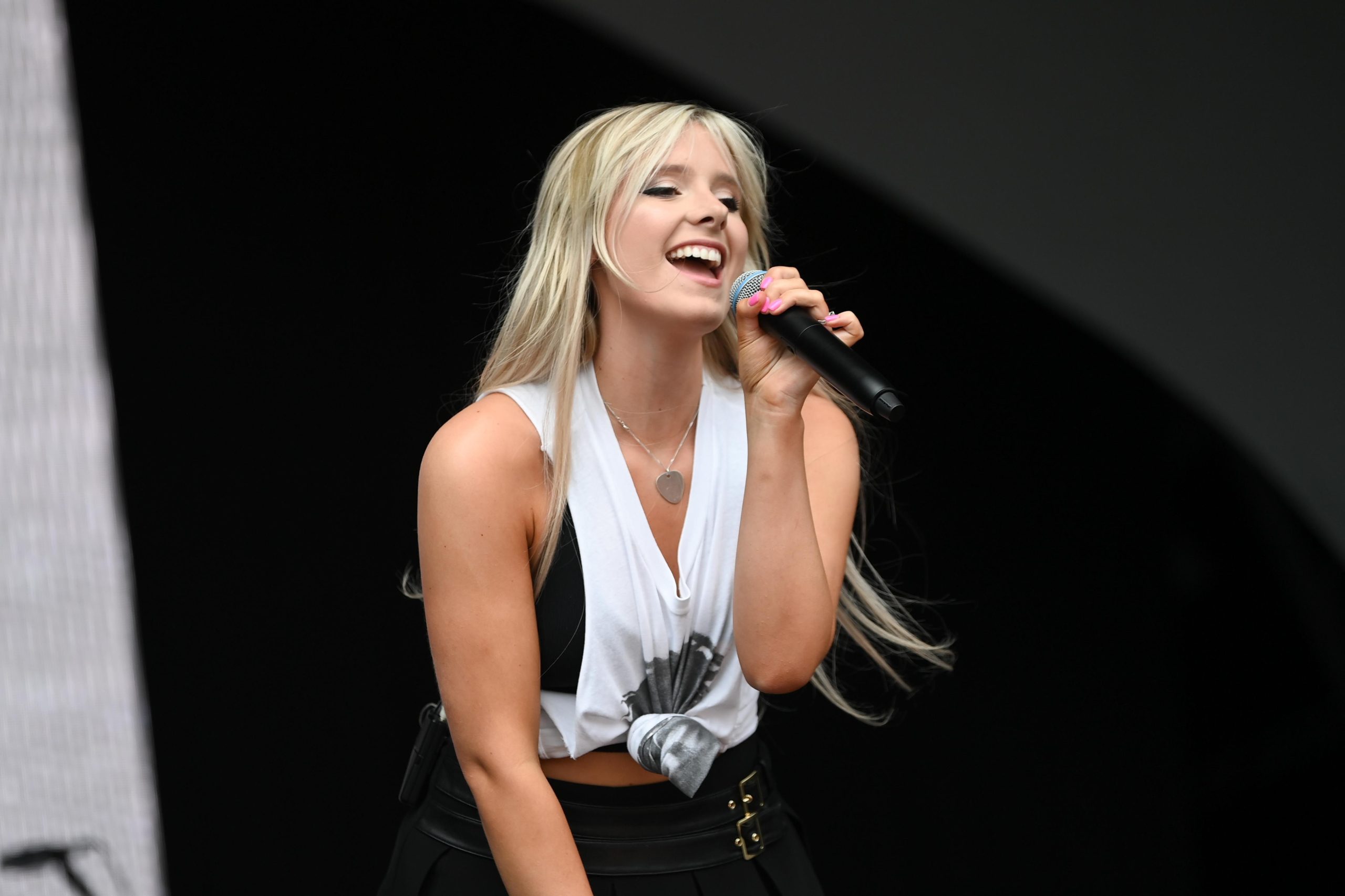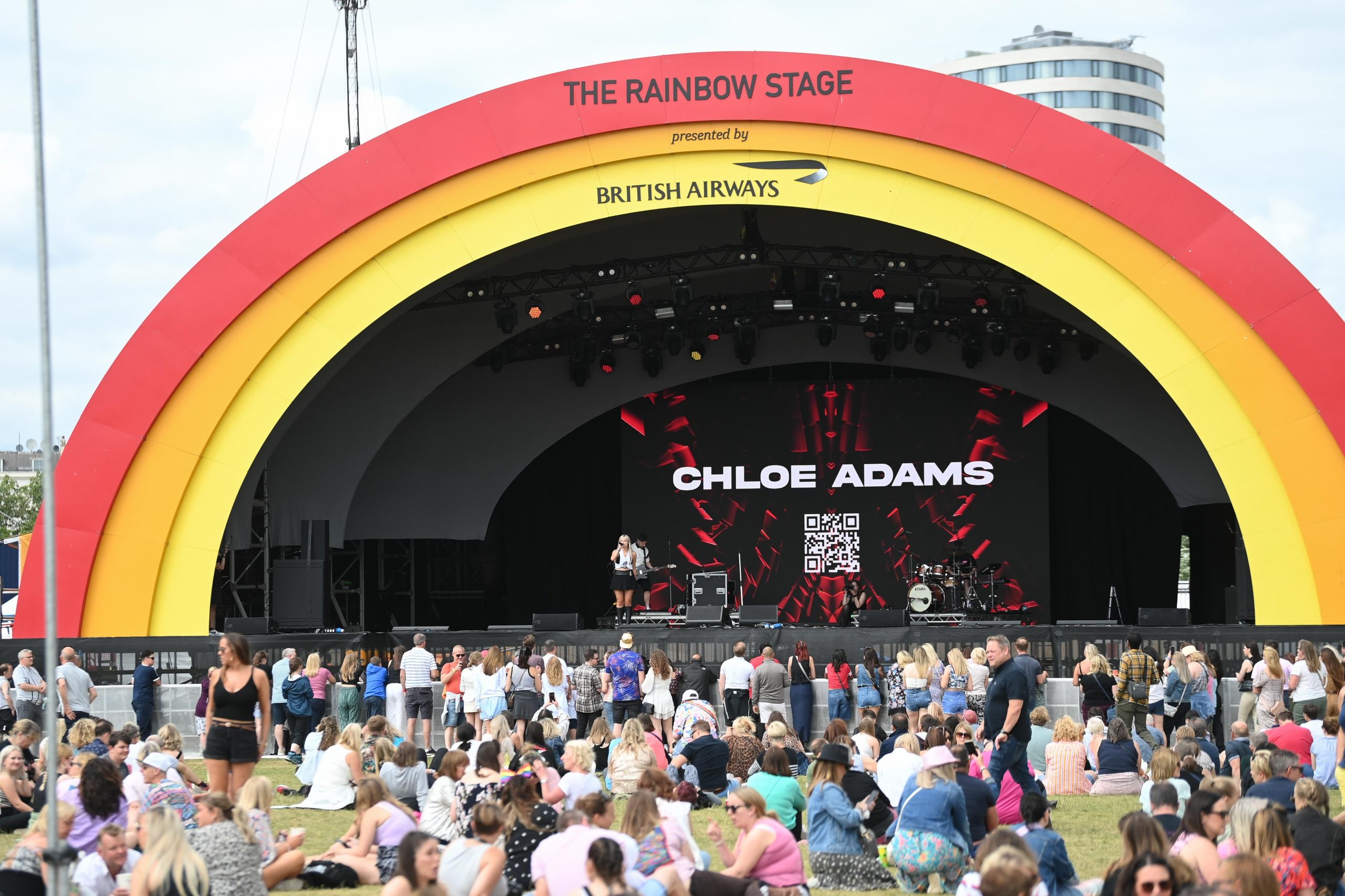 She was followed by Here At Last, a five-piece boy band taking the TikTok world by storm with their new single "Lovesick.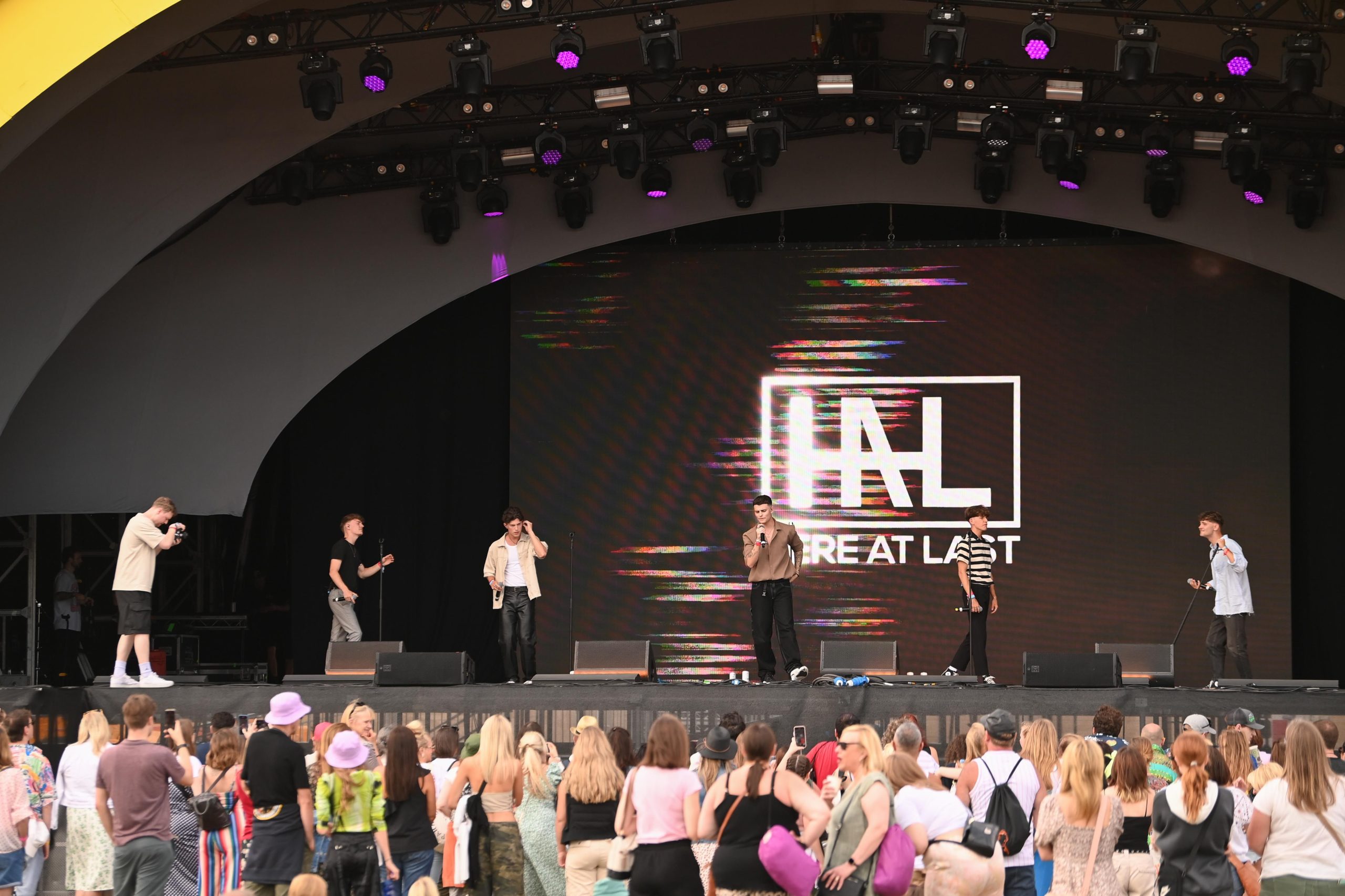 "Californian pop rock duo, Aly & AJ – a.k.a sisters Aly and AJ Michalka – opened proceedings in fine style.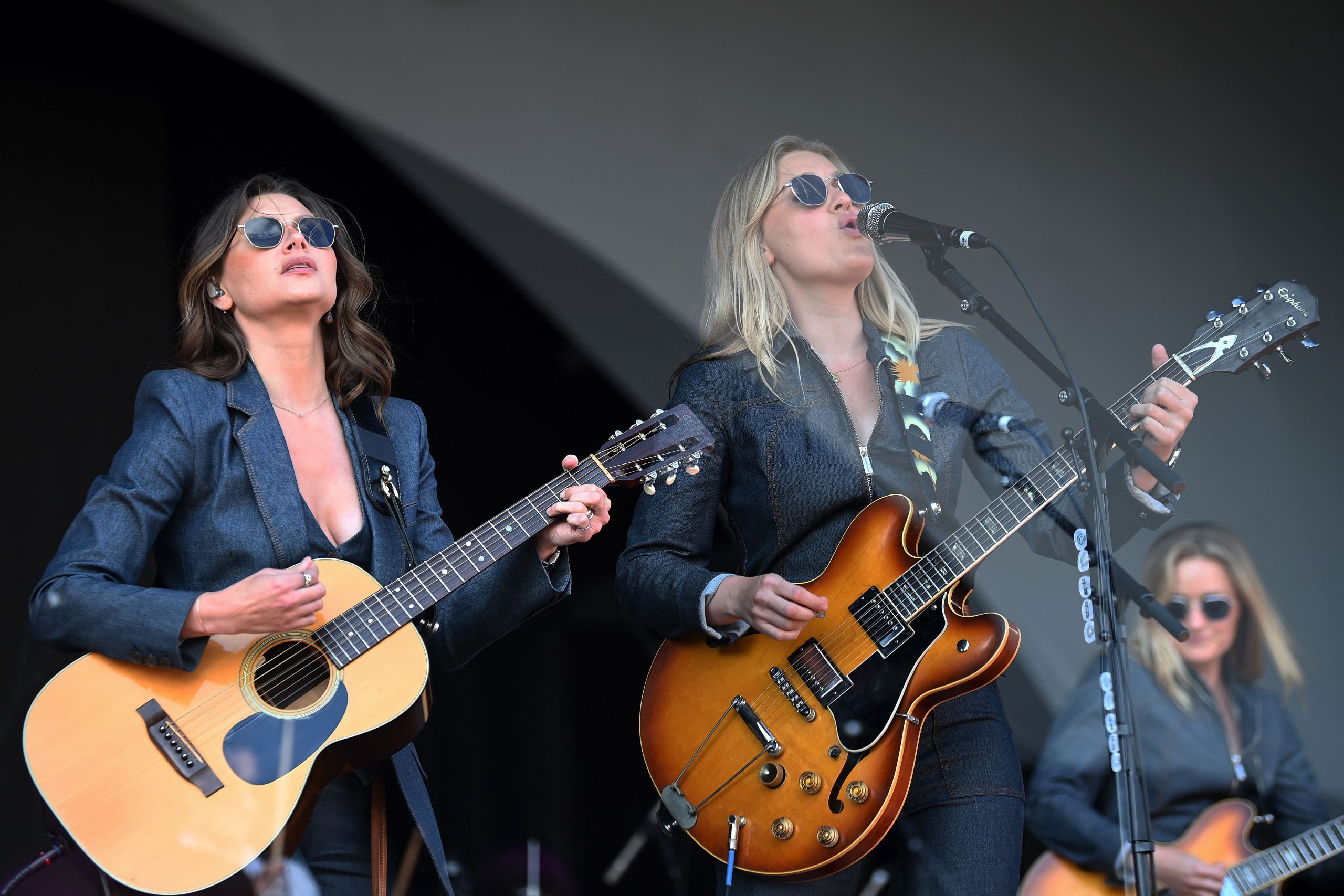 Will Young made his entrance with "Sledgehammer" the classic Peter Gabriel cover. Will continued with a selection of "Joy", "Light My Fire" and "Changes."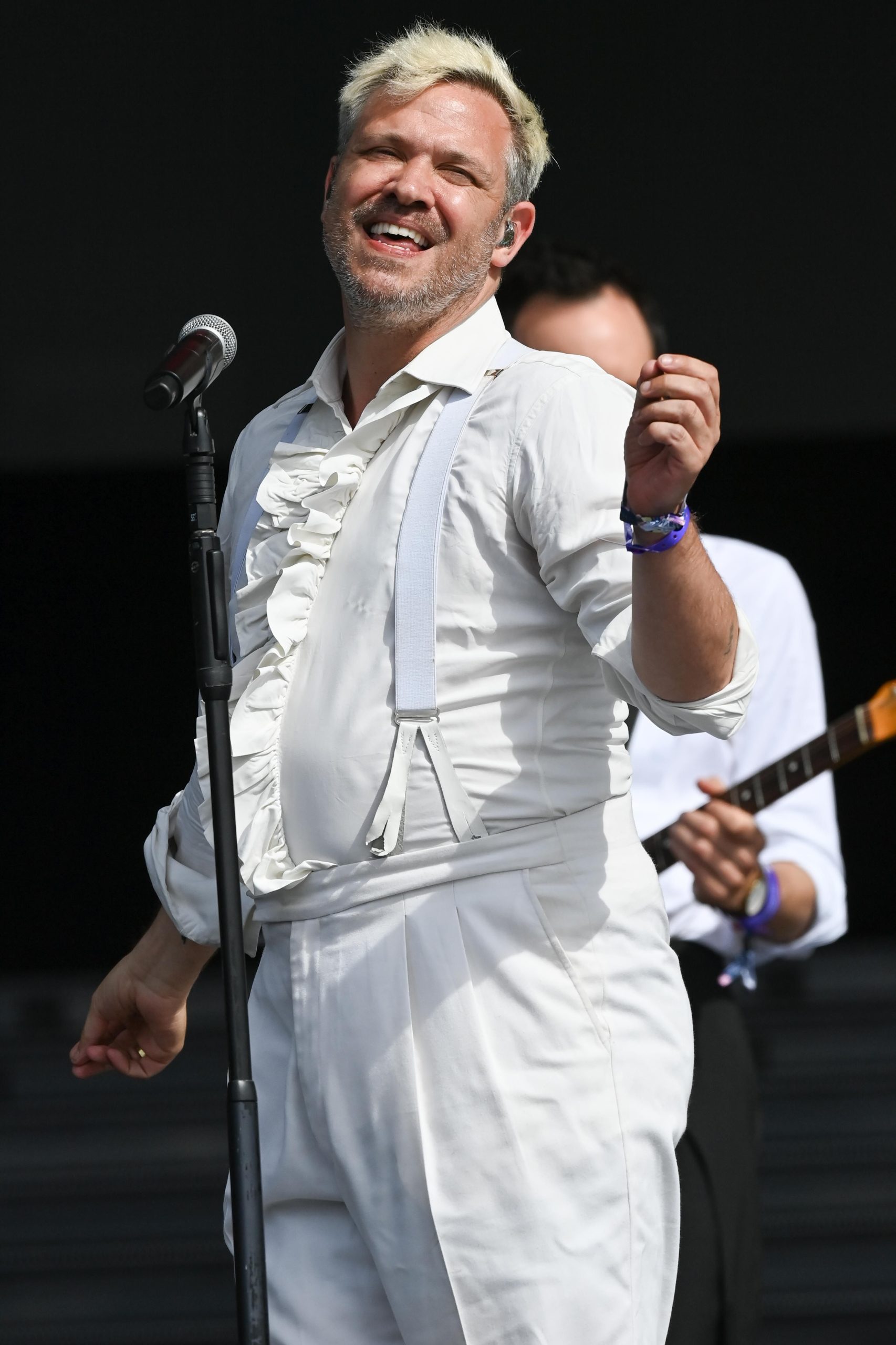 "Thank you for coming out everybody, we are going to play you as many songs as possible in the allotted time," he declared, before wrapping his arms around the Great Oak. "I really want to hug that tree!"
American Express presents BST Hyde Park 2023 features: All Things Orchestral presented by Myleene Klass and featuring Alfie Boe (23 June), P!NK (24 and 25 June), Guns N' Roses (30 June), Take That (1 July), BLACKPINK (2 July), Bruce Springsteen and the E Street Band (6 and 8 July), Billy Joel (7 July) and Lana Del Rey (9 July).

Set in London's beautiful Royal Park, the event kicked off in 2013 with The Rolling Stones reliving their legendary 1969 gig, plus Bon Jovi, Lionel Richie and many more packing out the park for memorable summer nights.
The event has featured many now famous shows from Carole King, Stevie Wonder, Black Sabbath, Robbie Williams, Kylie Minogue, The Who, Blur, Kendrick Lamar and more.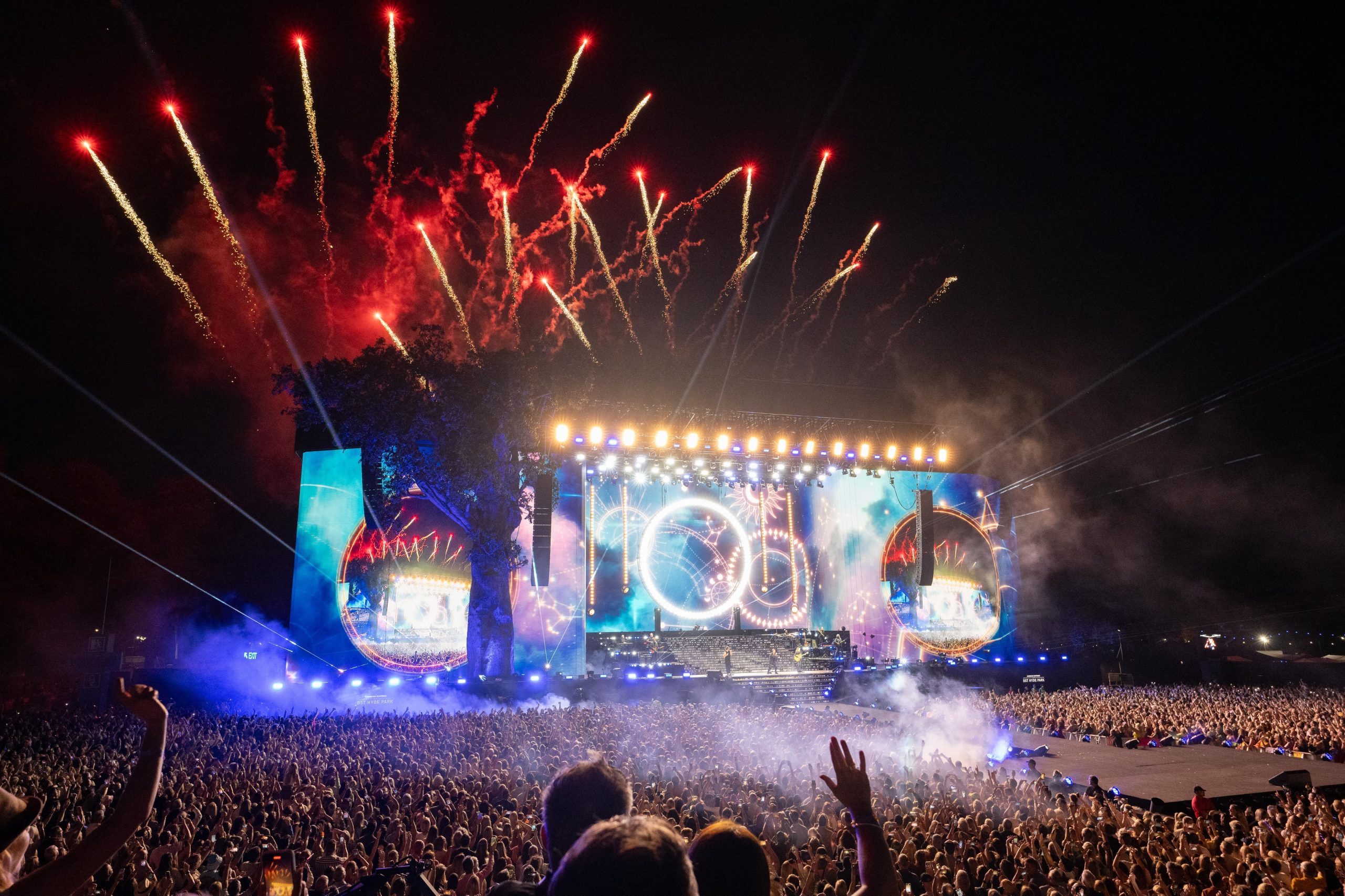 Every year millions of visitors from London, the UK and across the globe enjoy the iconic Hyde Park, one of the capital's eight Royal Parks. Spanning 350 acres of green space in central London, Hyde Park has hosted world-renowned music artists since the 1960s.
The summer concerts are an essential part of income generation for The Royal Parks, providing necessary funds to maintain and develop the parks for future generations to enjoy. They also help support the diverse culture of London and introduce new audiences to the parks.
---
---
Photos: Dave Hogan / Hogan Media