'If it ain't broke, don't fix it' seemed to be the motto of rock juggernauts Kiss, as this was pretty much the same show I saw way back in the 1980 as a teen rocker – albeit with newer songs and better pyrotechnics.
Thankfully founder members Gene Simmons and Paul Stanley were back in full make-up, lycra and glittery flying Vs as they played the penultimate UK date on their farewell world tour after five decades of onstage mayhem that has made them millions.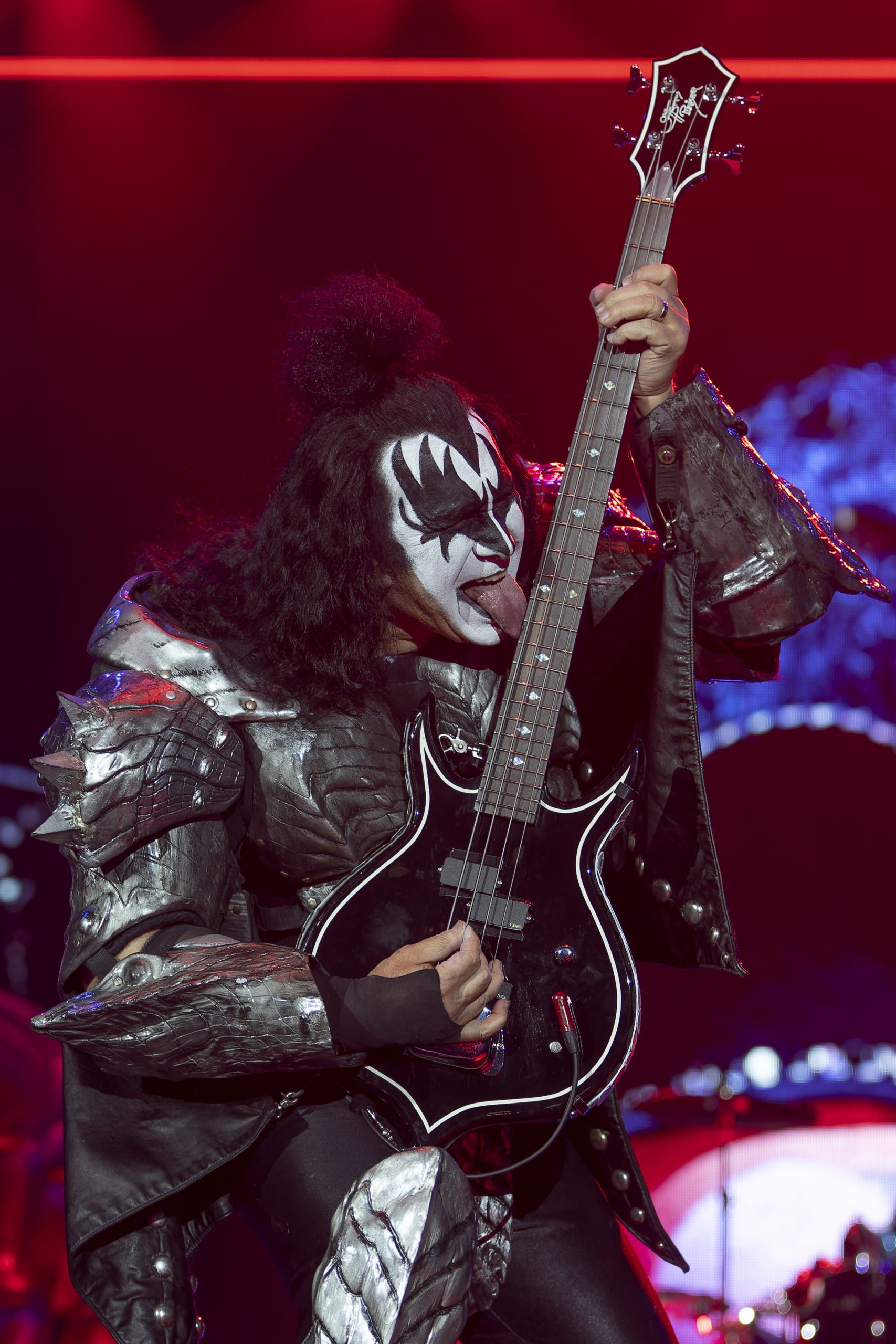 If you're coming to a Kiss gig, the first thing to do is check your cynicism in at the door and just buckle up for a show that was over the top from the off.  Most bands would finish a show with their guitarists playing suspended on individual platforms that descended from the rafters as huge flamethrowers and deafening flash bombs exploded.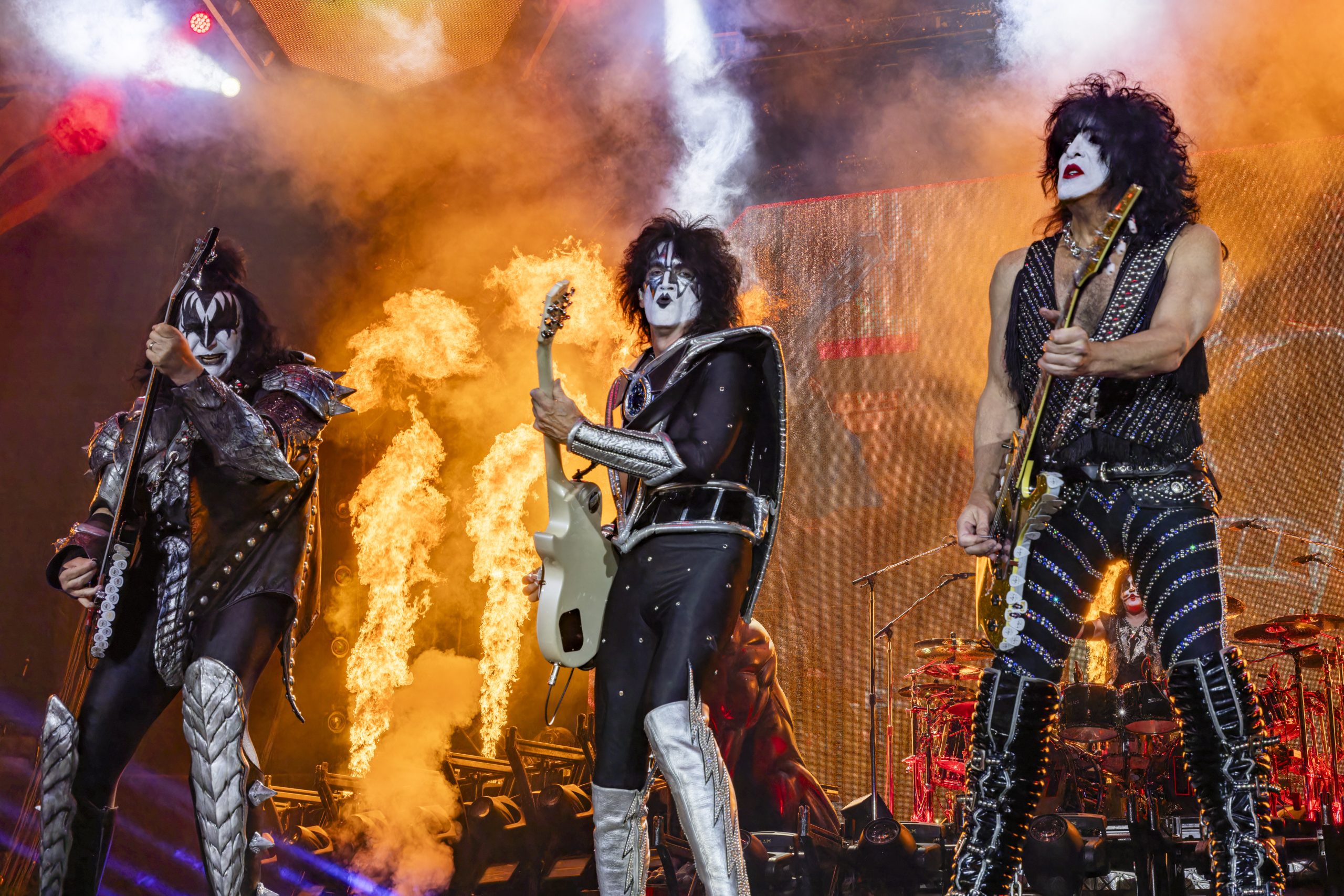 Not Kiss, who kicked off their show doing just that: belting out golden oldie "Detroit Rock City", and then proceeded to throw every rock and roll cliché into a relentless performance that delighted every member of the Kiss Army who had packed into this huge arena.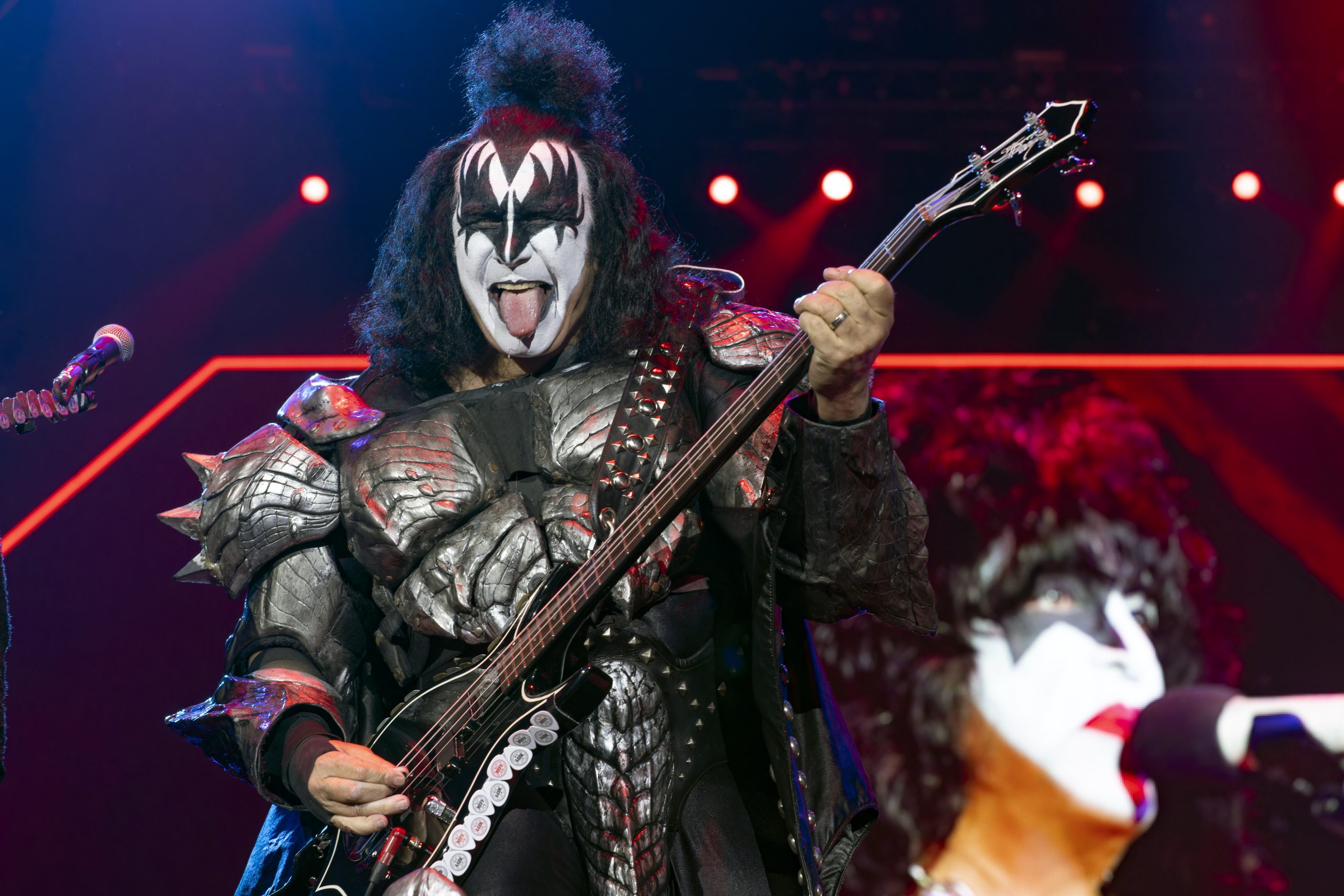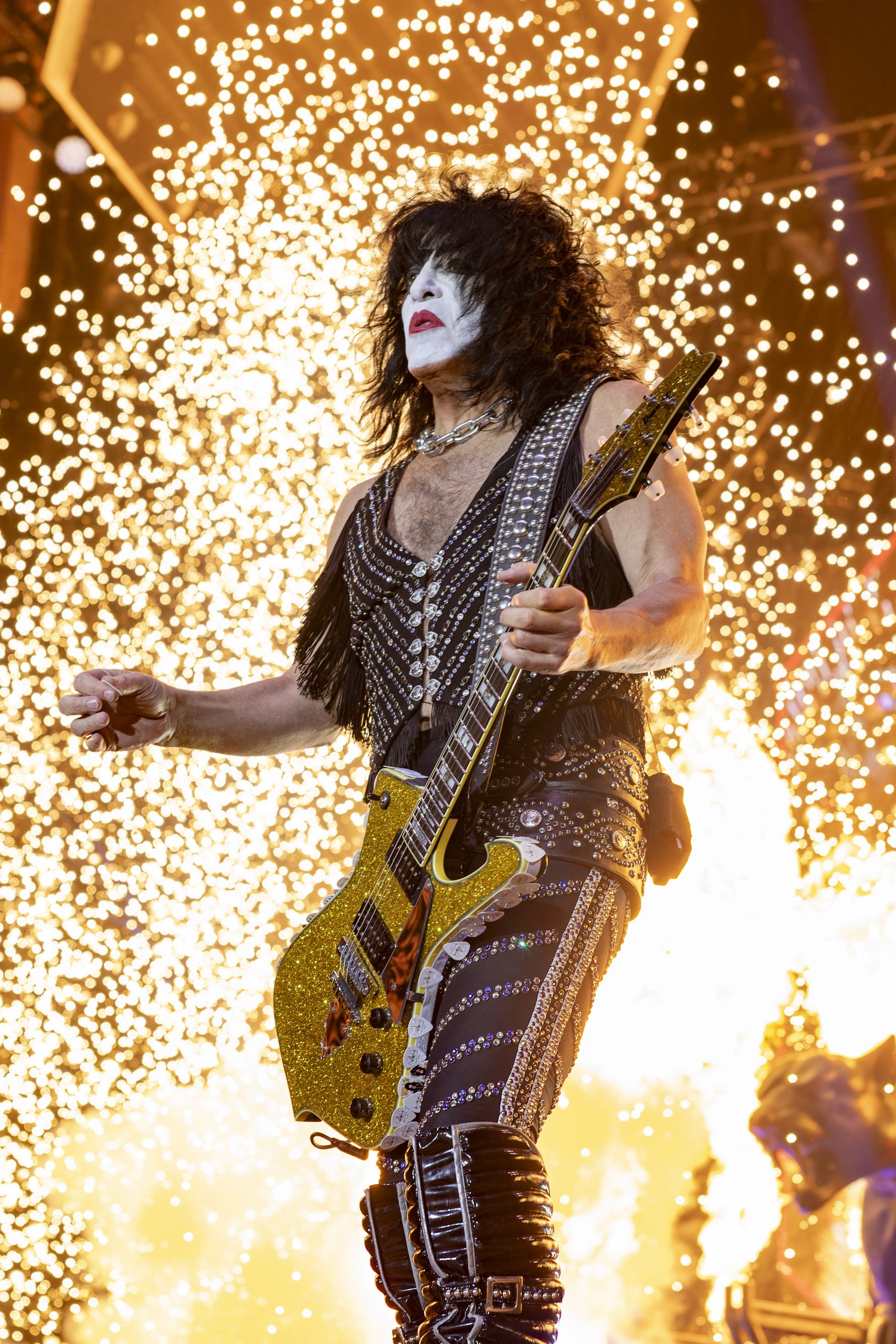 Critics often have trouble with live reviews as many acts forget that arena shows need to be big, but not here, as Kiss were the trailblazers for gigs as extravagant performances, from back in the seventies.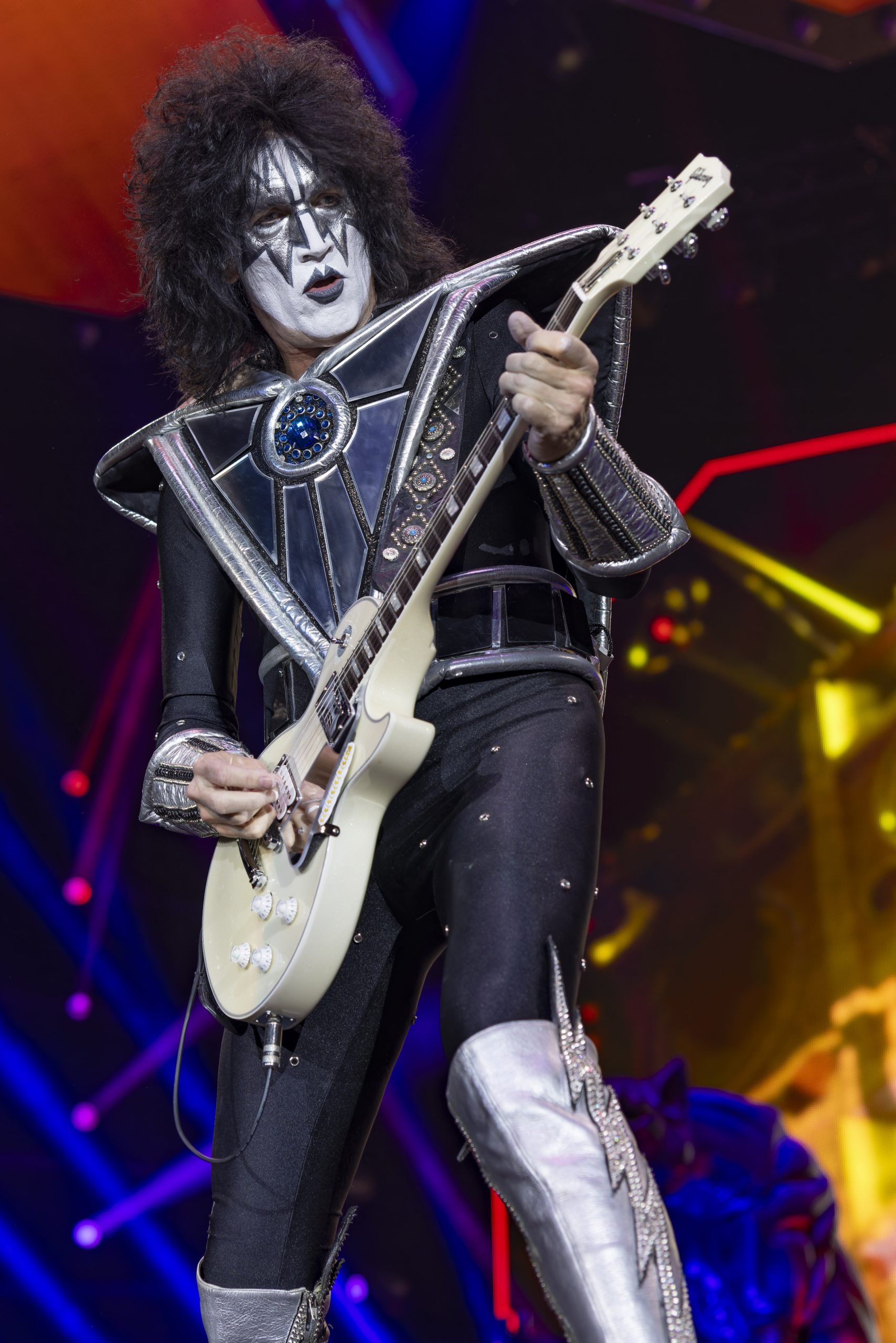 I suspect even the band would say they are not musical innovators, as their songs tend to be basic, based on a big chorus, but they are Rock and Rock Hall of Famers, so like everything about this musical corporation, they know exactly what they are doing.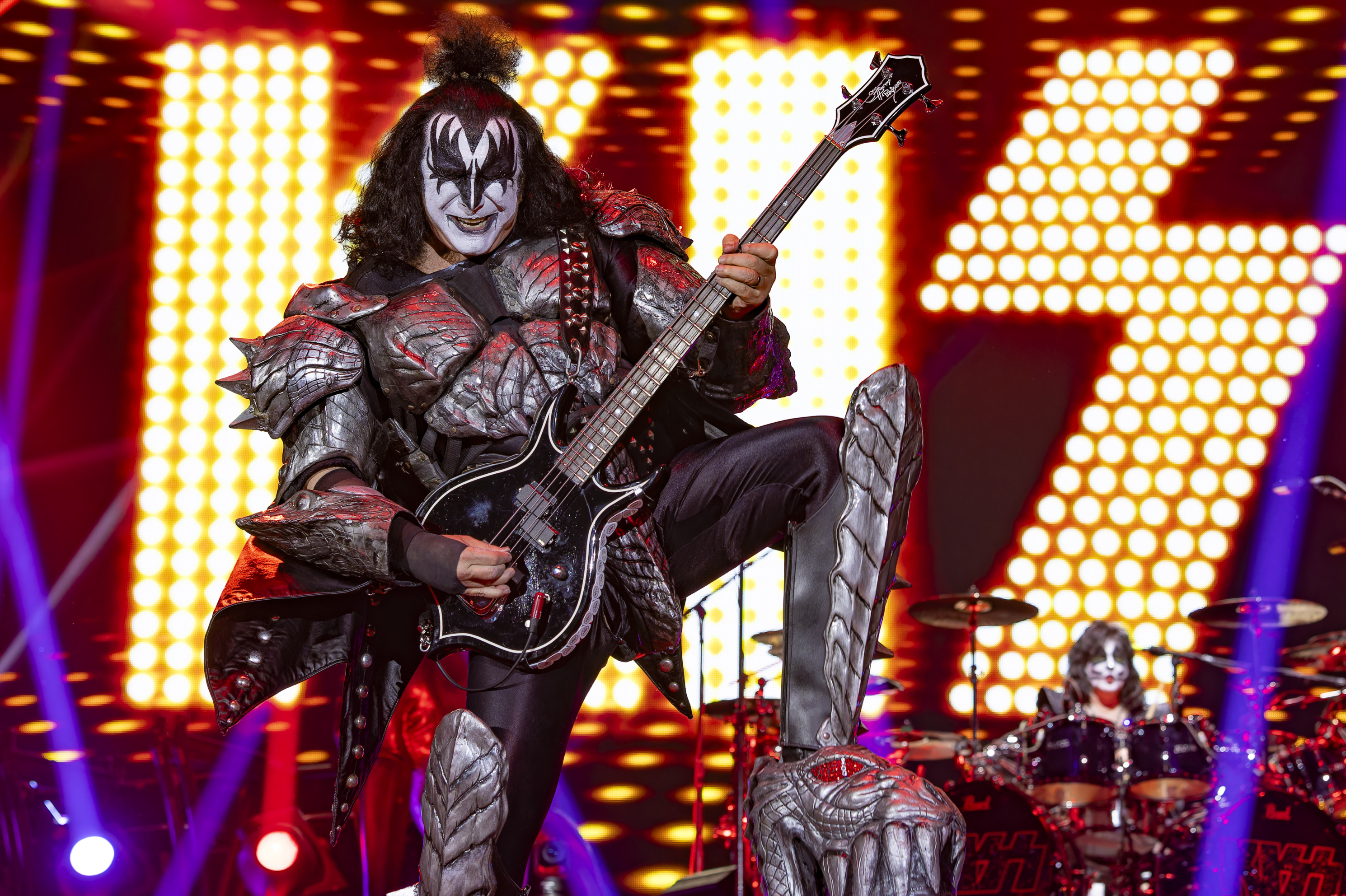 All the while flames were shooting up under the gaze of four massive stage side statues of the band, and the woman next to me kept jumping out of her skin as the deafening flash bombs detonated at regular intervals.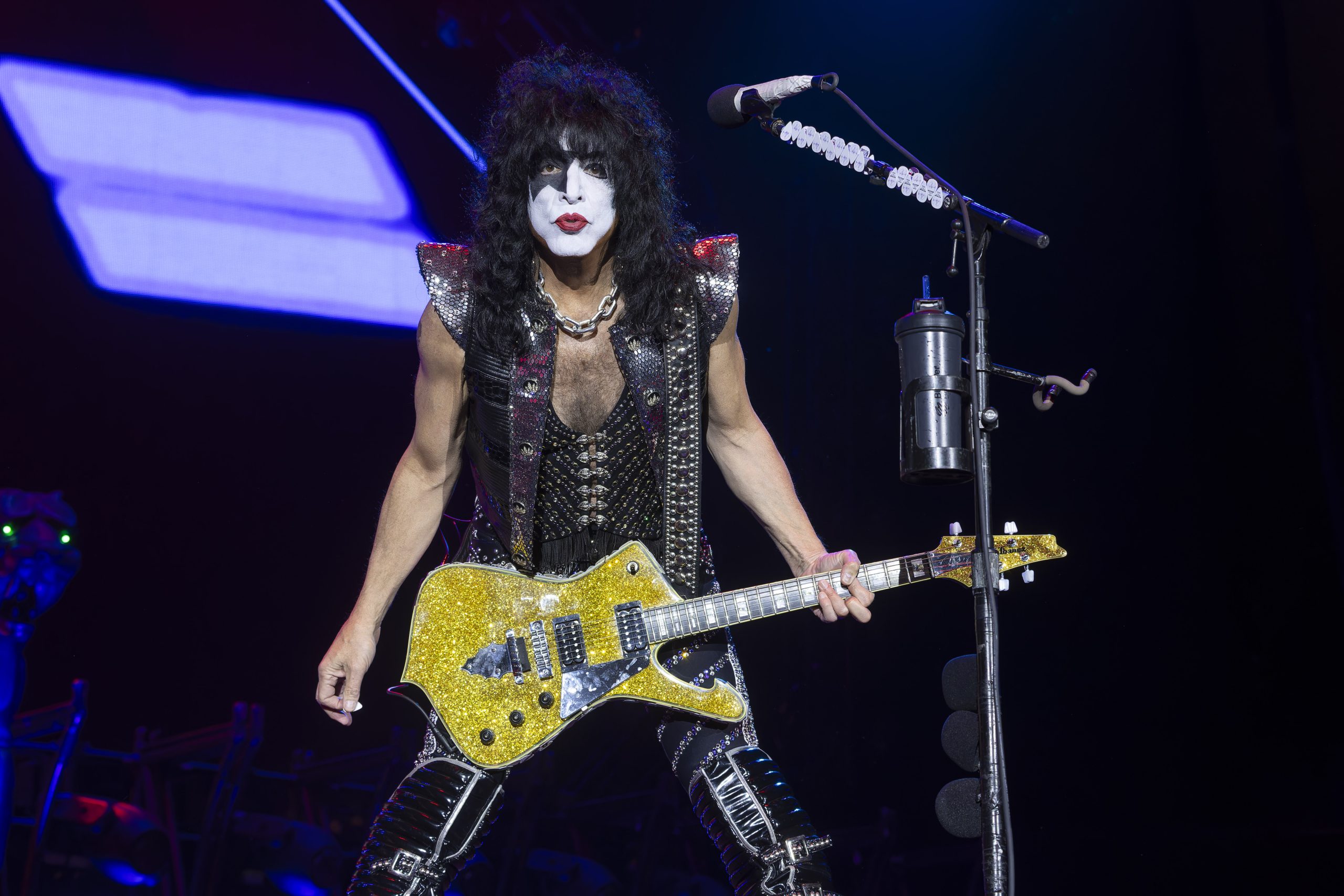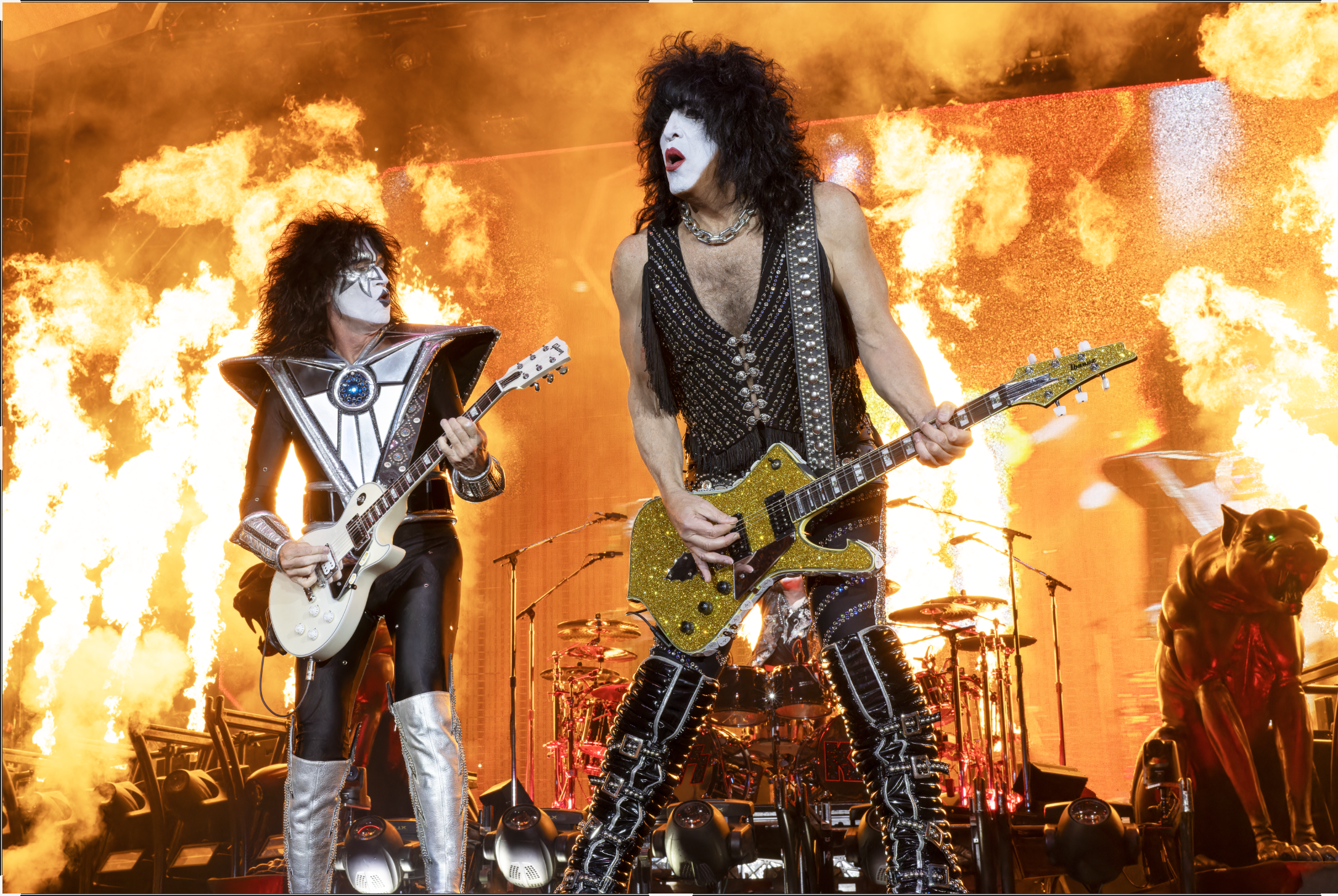 They got the faithful fired up with big versions of early hits "Shout It Out Loud" and "Deuce" as Simmons unleashed what must be the longest tongue in rock, and the traditional breathing fire during "I Love it Loud", as the tireless Stanley worked the crowd.
Remember that Simmons is 73 and Stanley 71, but many much younger bands would struggle to keep up the energy they still have after all those years onstage.
Both were still in good voice, with Simmons tending to sing the more rocky numbers because his onstage character is 'Demon', while Stanley sings the more poppy ones, stalking round the stage as the camper 'Starchild.'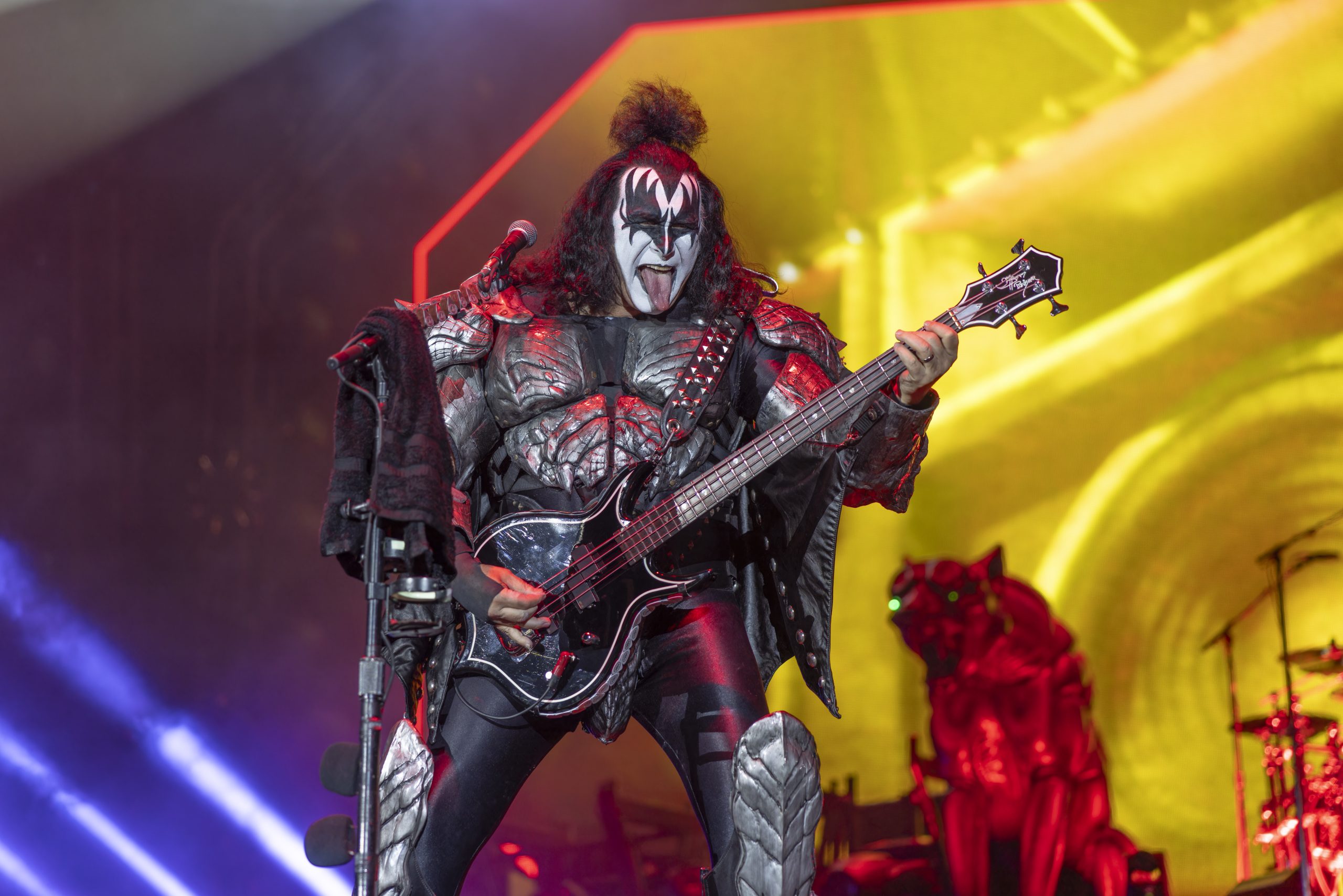 Sure subtlety is not the Kiss way, but when you see a dad and his small son coming in with full make-up, or two made-up teens rocking out to songs written before their parents were born, it is a reminder this was an irony-free zone.  
It is serious, because the Kiss Army across the generations love the camp lunacy, and in the midst of a cost of living crisis, Kiss never forgot that people had paid good money to be entertained.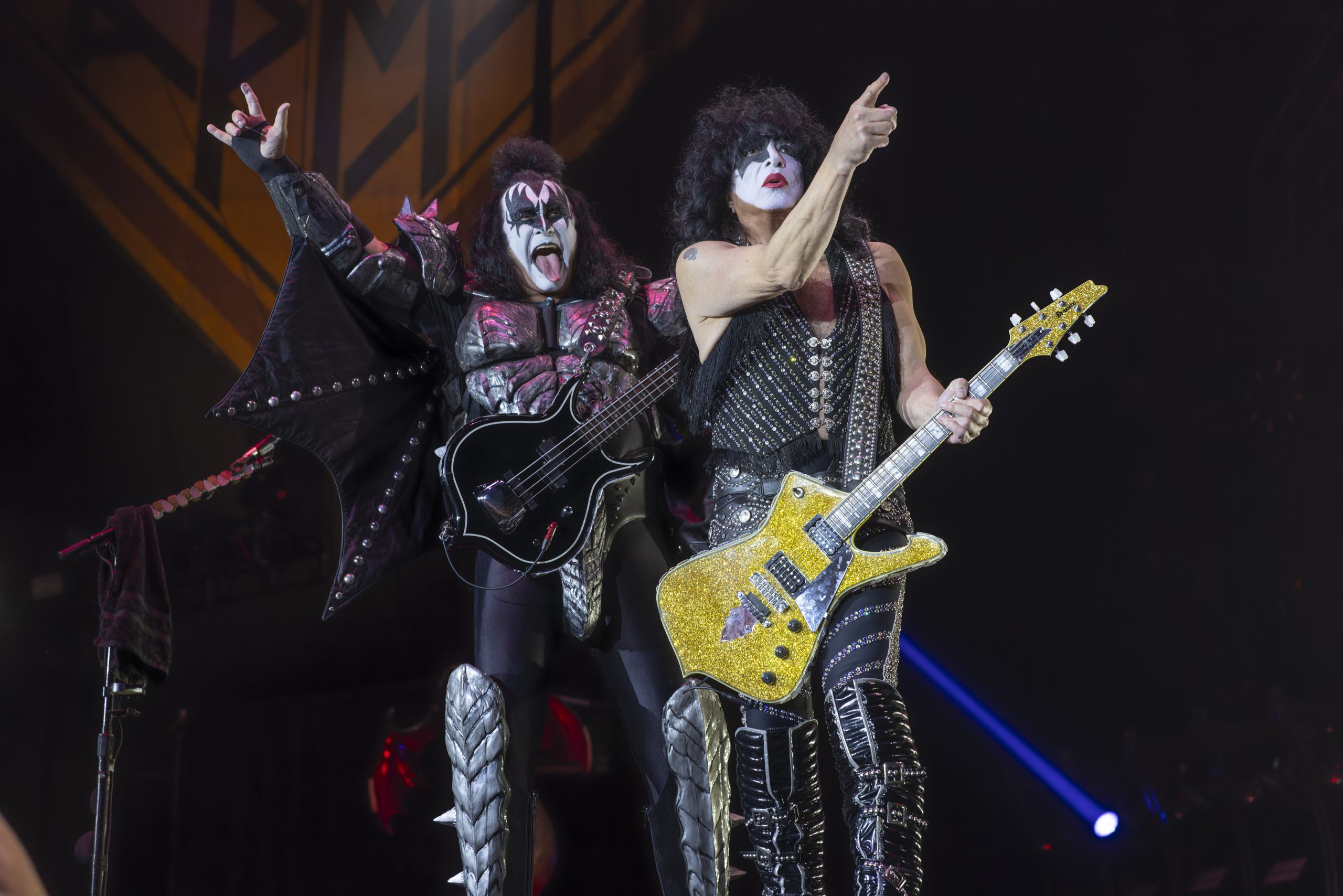 "Cold Gin" from their 1974 debut album had a massive riff as lasers shot out, before a tedious solo from relative spring chicken Tommy Thayer, who took over lead guitar from Ace Frehley, as 'Spaceman.'  It went on a bit, despite him shooting rockets out of his guitar, and you can't help thinking it was a chance for the older band members to take a well-earned breather, especially Simmons who was wearing a really heavy costume.
With the band back on stage, "Calling Dr Love" was another banger before Eric Singer, who took over the 'Catman' persona from the late Peter Criss, was up for an intermixable drum solo, only enlivened when a hydraulic lift took him high into the air as he frantically bashed away at his kit.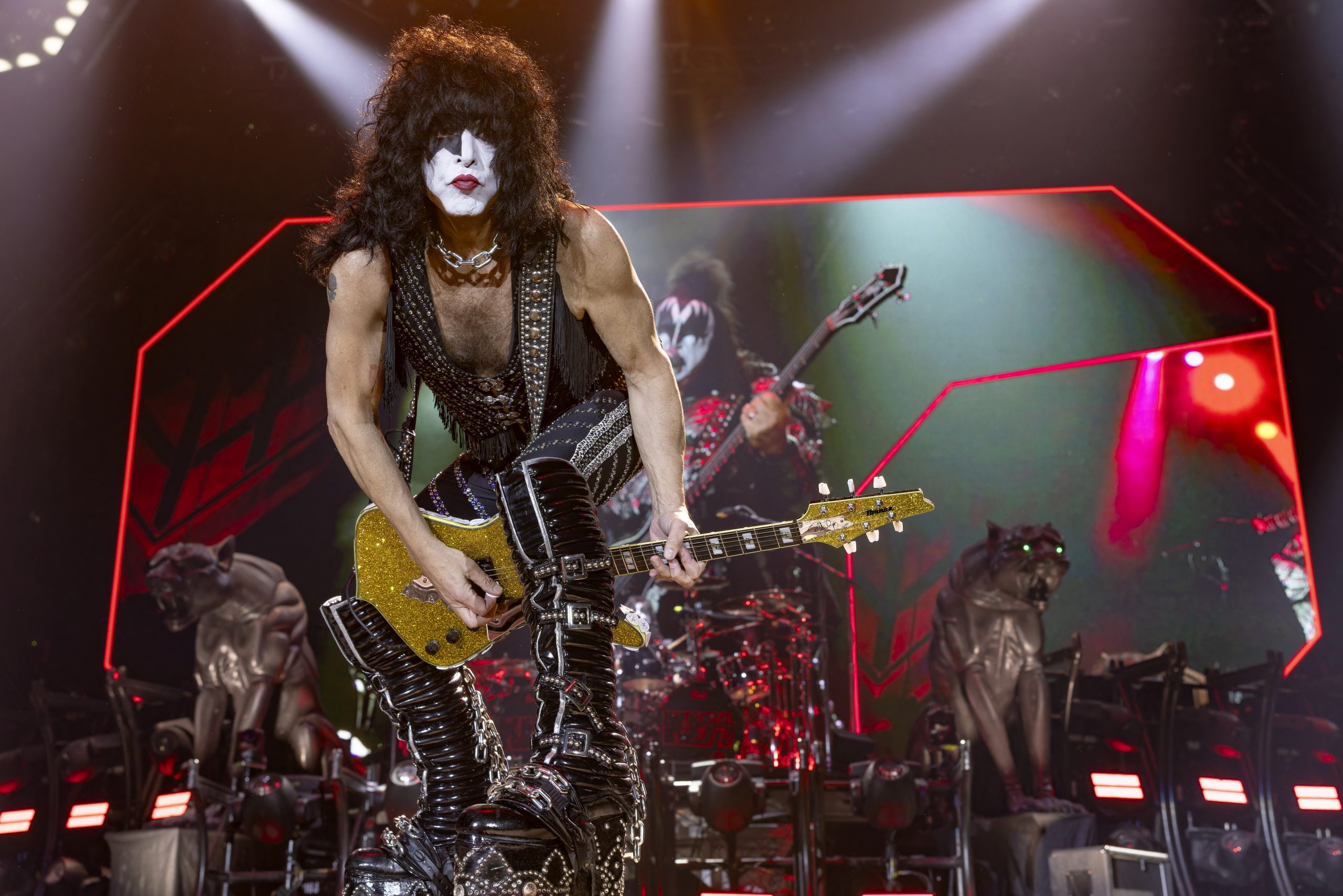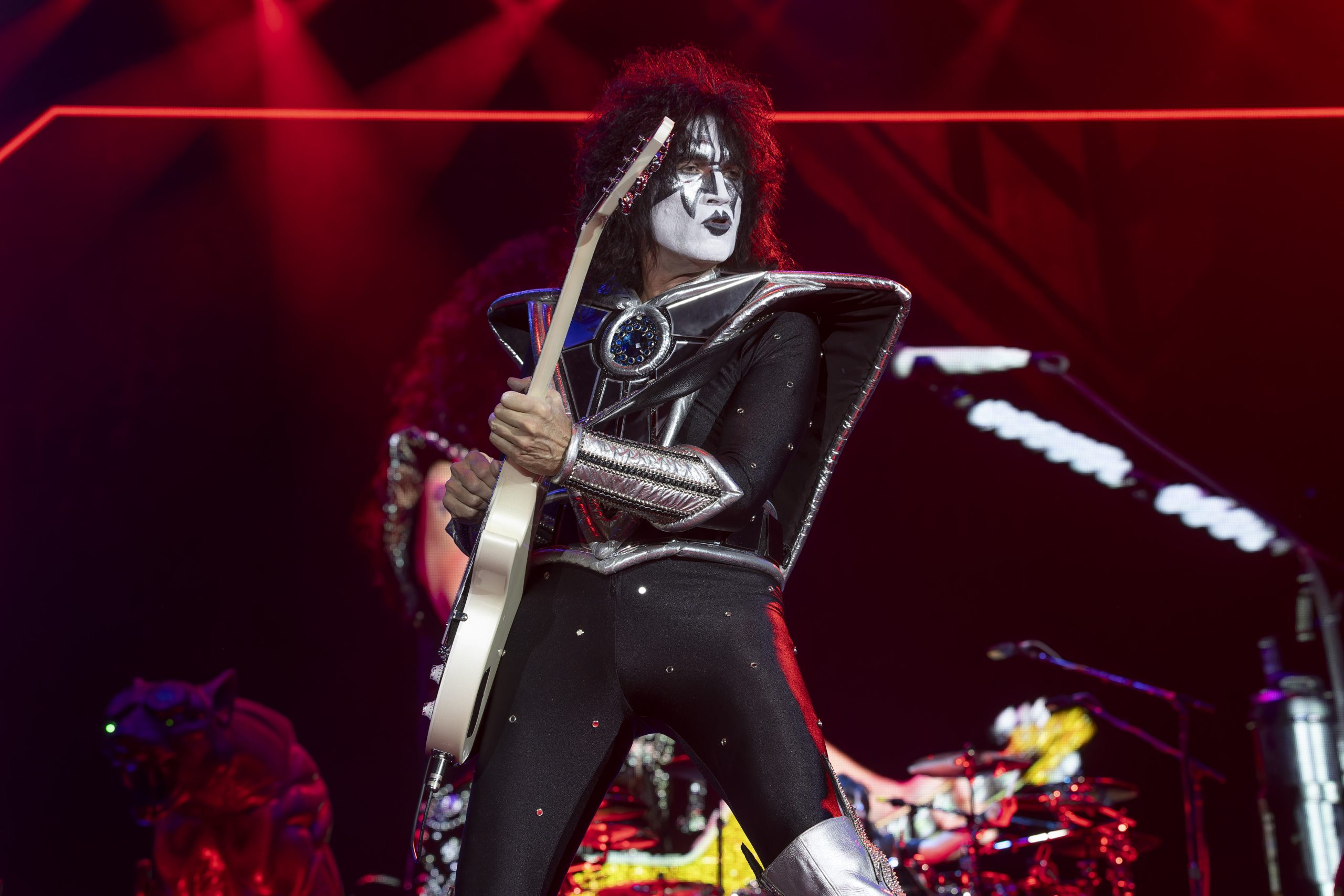 Simmons stepped up for a thankfully short bass solo,as the crowd went berserk when he added his trademark spitting 'blood' routine before rising high into the roof on a platform for a massive version of "God of Thunder."
Just when you think they'd run out of tricks, Stanley jumped on what looked like a precarious pulley flying just over the crowd's heads, from the main stage to a platform at the back of this vast arena for a punchy "Love Gun." He flew back for "Black Diamond", and there was something uplifting watching a septuagenarian gleefully flying through the air when most of his contemporaries were off down the garden centre.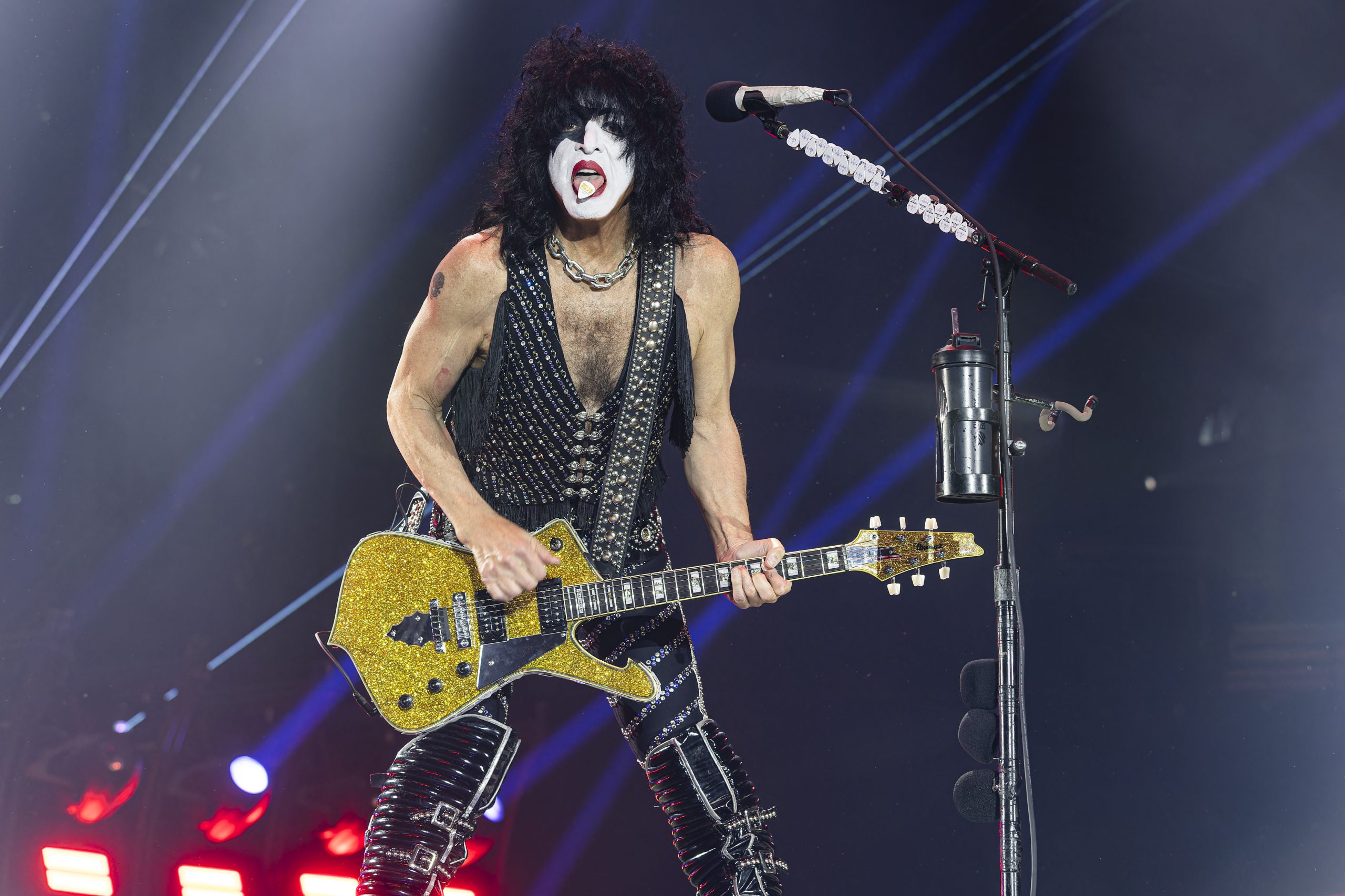 For the encore, Singer was lifted out of the bowels of the stage playing a white piano for their classic power ballad "Beth", which was both as cheesy as hell and strangely moving as the camera lights lit up across the venue, as the fans understood this was the very last time they'd hear it live.  
It seems bizarre that Kiss had a 'disco' phase, and the crowd were more than up for a singalong to "I Was Made For Lovin' You", which seemed a perfect way to say farewell to Manchester.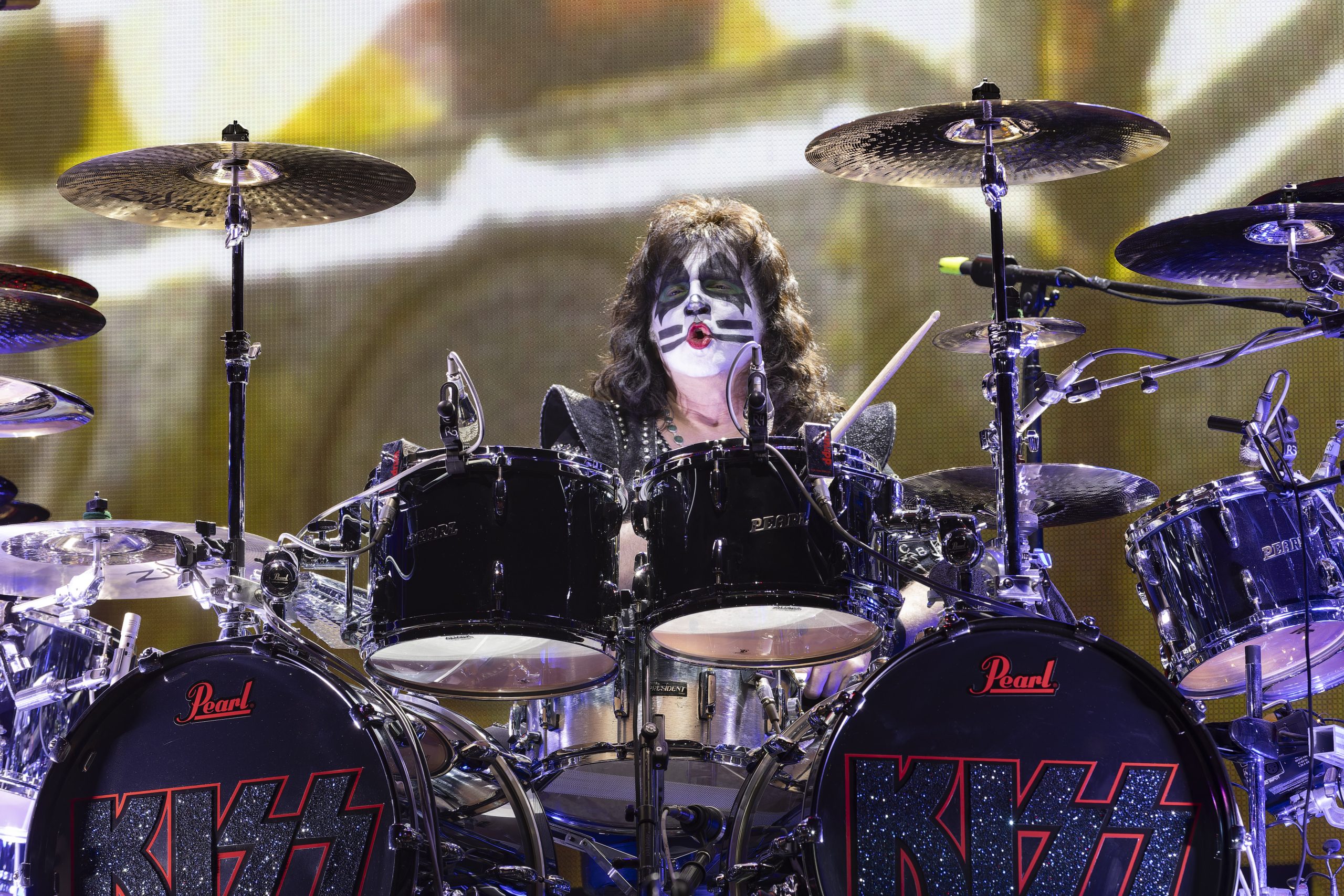 Kiss have always been one of those marmite bands that have all too often been dismissed as cartoon rock, but they proved tonight they are great musicians who knew exactly how to deliver a formula that has paid dividends for 50 odd years.
More than that, they sent the Kiss Army home entertained, but sad that it was coming to an end as their heroes left these shores absolutely on their own terms, as a band who were trailblazers in making rock shows fun and a spectacle.
Opening acts were Skindred and The Wild Things.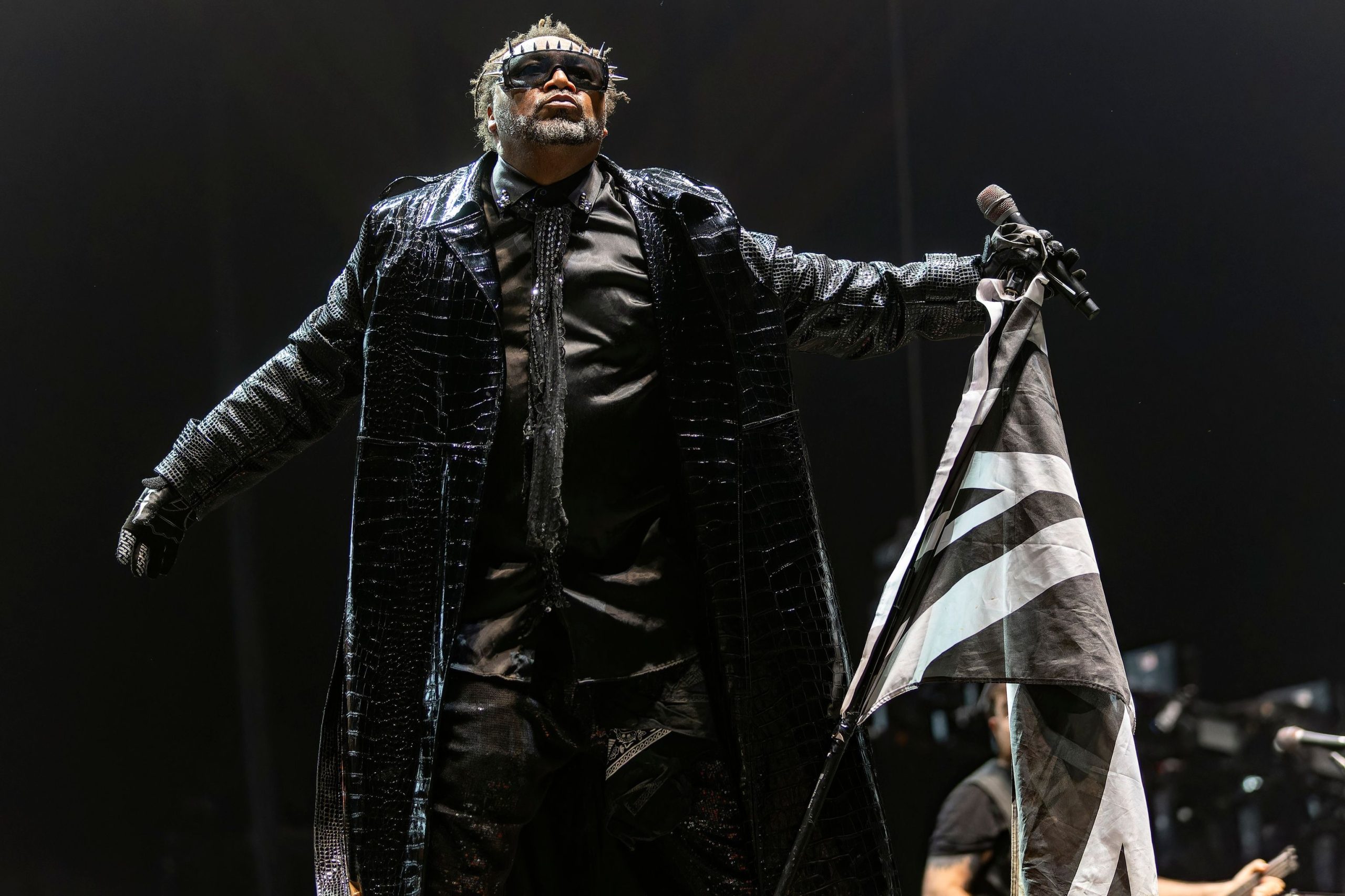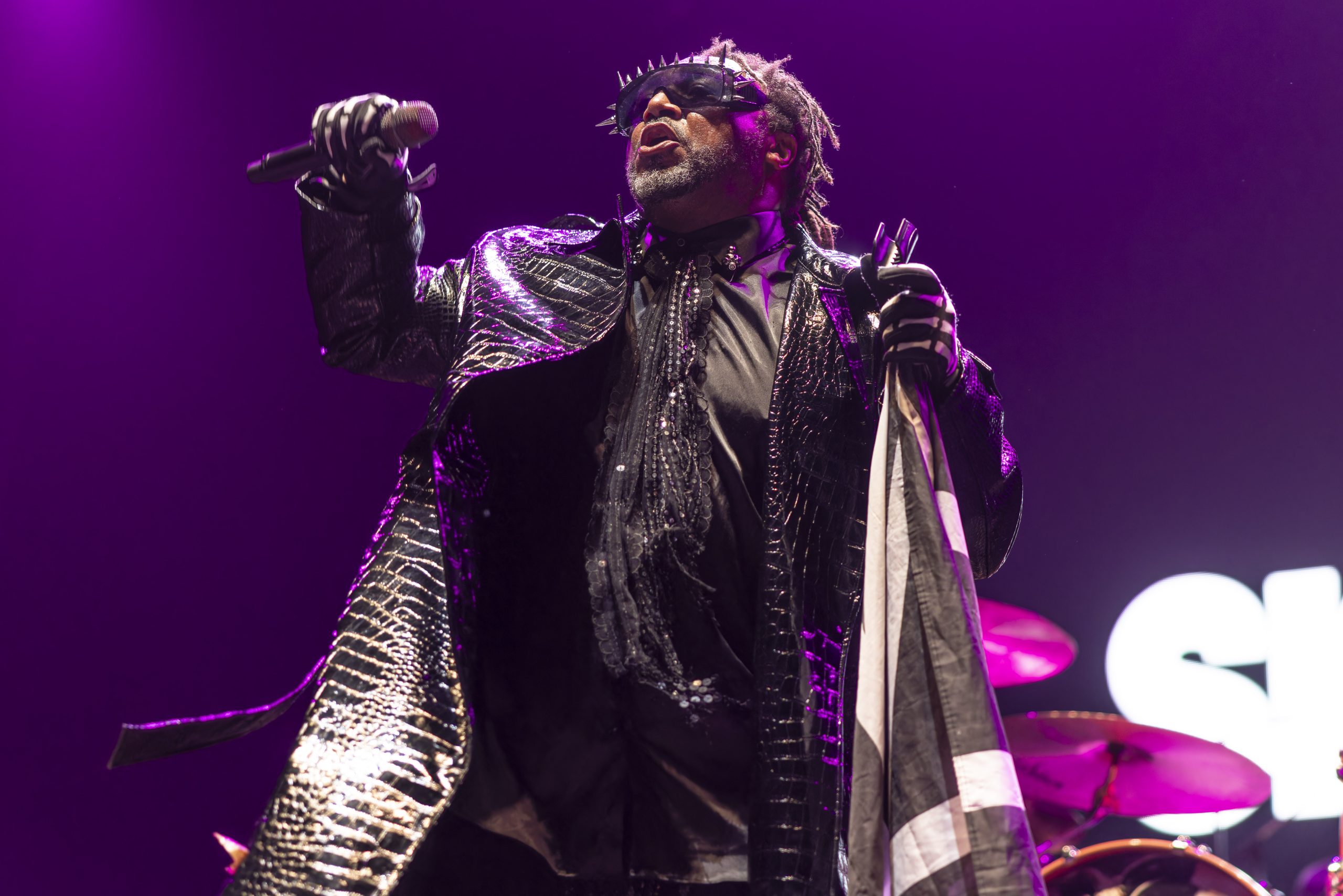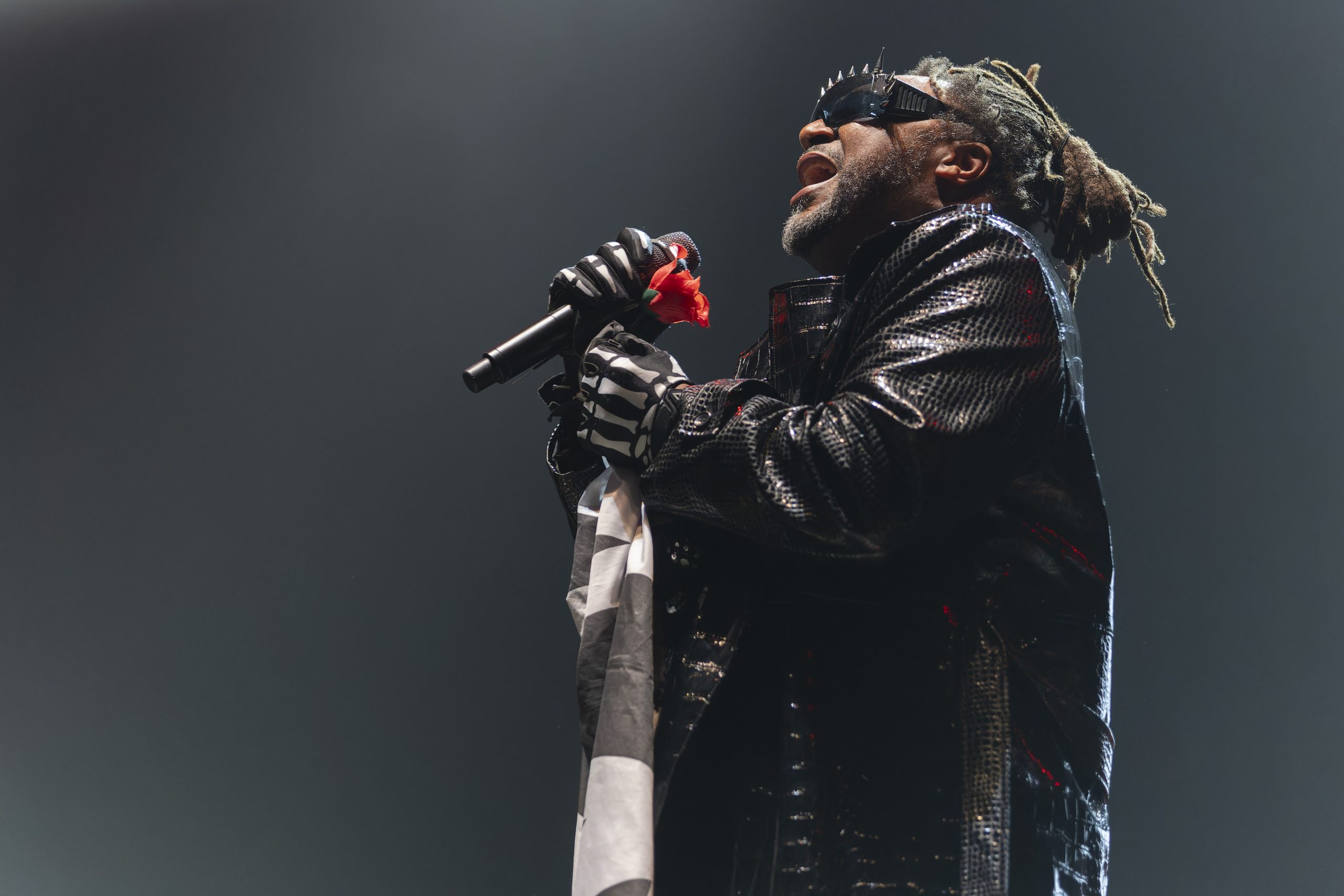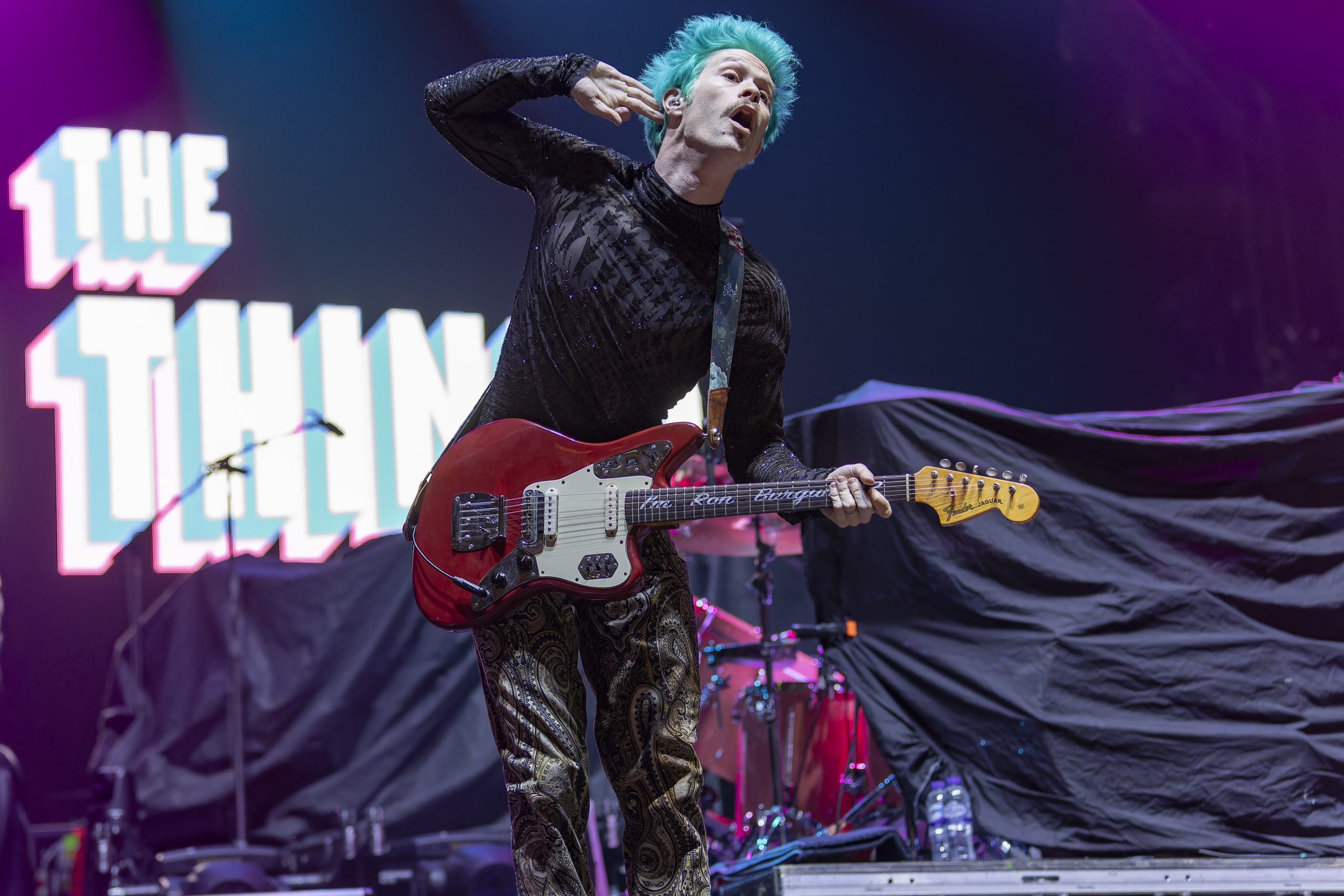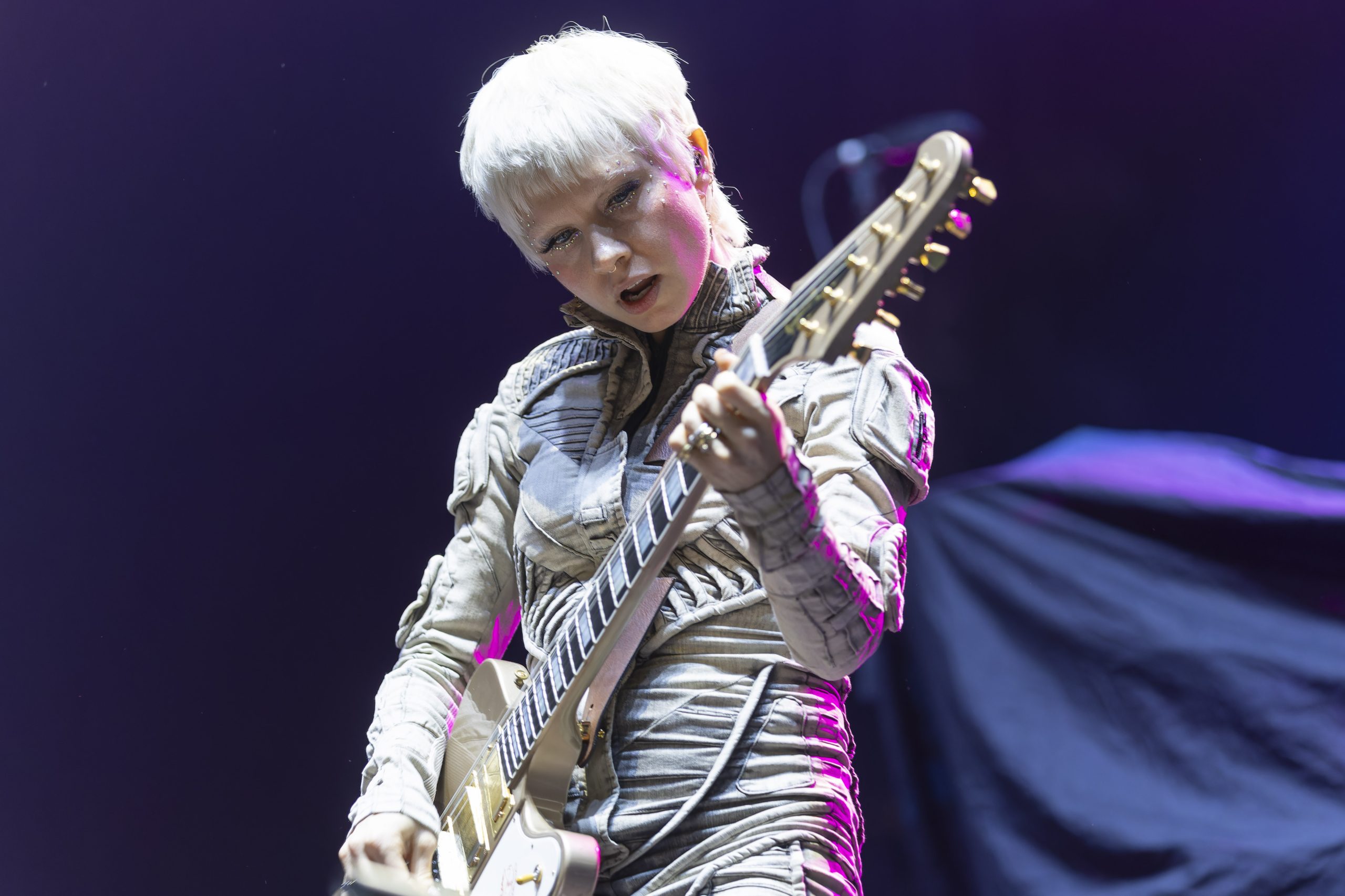 ---
---
Photos: Mike Gray
Words: Paul Clarke