Chicago blues stars Oscar Wilson, Jimi Primetime Smith and Bob Corritore hit these shores in November 2023 for a five-date tour – promoted by Jersey-based internationally respected blues harmonica artist Giles Robson, who we hear just might pop up on stage to guest with the terrific trio.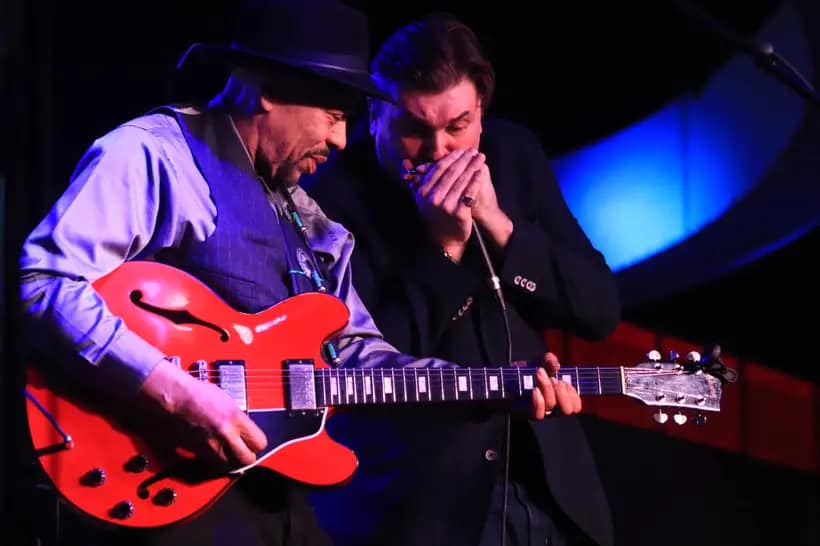 The three Chicago blues musicians have serious musical pedigrees: Southside Chicago-born Oscar Wilson is the lead singer of the Alligator Records artists "The Cashbox Kings".
Fellow Chicagoan, Westside-born Jimi "Primetime" Smith is the son of blues legend Jimmy Reed's one time drummer, songwriter and manager Johnnie Mae Dunston.
Jimi's 2023 album "The World In A Jug" features legendary Chicago-born Bob Corritore, the fabled blues harmonica ace, record producer and owner of Phoenix's hot venue The Rhythm Room is tearing up the blues world with much critical acclaim and high charting radio play.
Who's who?
Jimi "Primetime" Smith
"Plays guitar that stings behind his rich vocals": Blues Roadhouse magazine.
Jimi "Prime Time" Smith was born in Chicago in 1959 His mother, Johnnie Mae Dunson aka; The Big Boss Lady," worked alongside blues legend Jimmy Reed, as his song writer, drummer and manager.
Jimi began playing guitar at 12 under the teachings of Jimmy Reed, Hubert Sumlin and Eddie Taylor, and spent his teenage years playing around the blues clubs of Chicago with the likes of Big Walter Horton, Floyd Jones, Playboy Vinson, Sunnyland slim, Jimmy Johnson, Queen Sylvia, Playboy Benson, Eddie Taylor, Fenton Robertson and many more Chicagoland blues legends.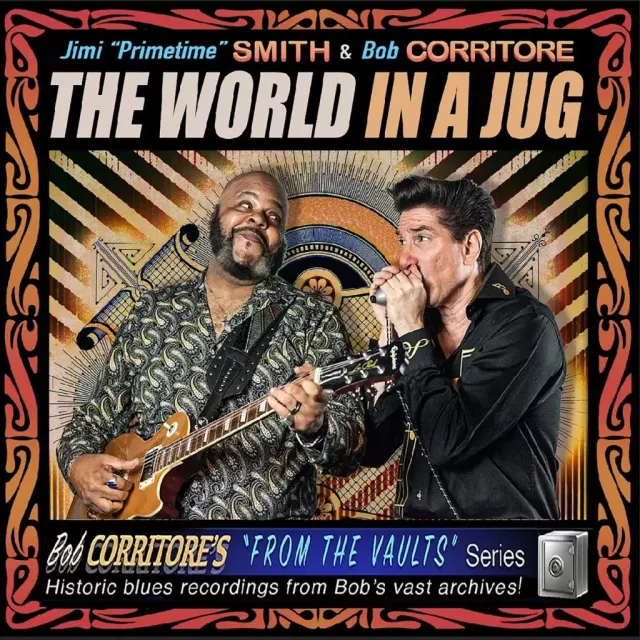 After decades of success with bands such as R-Section, Lynwood Slim and The Shuffles, Big Walter Smith and The Groove Merchants, True Blue, and Jimi Prime Time Smith and the Primetime Players, 2023's "The World In A Jug" Album [with Bob Corritore] has heaped attention on Jimi.
Oscar Wilson 
"Huge, emotive vocals": Forbes Magazine
Blues with a feeling is something that Wilson has known about from an up-close-and-personal perspective since he was a young child, growing up on the south side of Chicago on 43rd Street in a six-room apartment split by two families.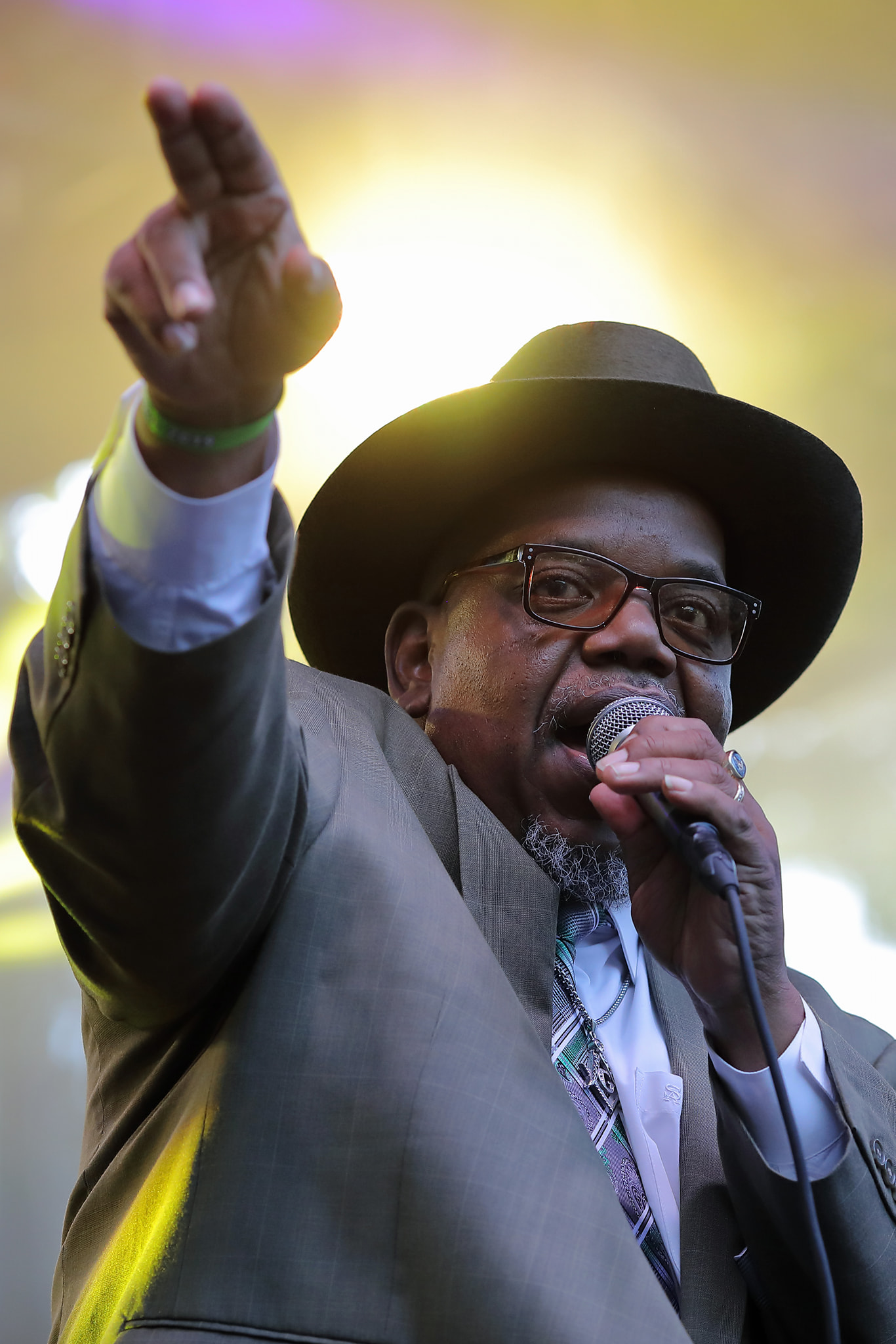 His mother knew a lot of bluesmen including Junior Wells, Big Smokey Smothers, Elmore James, Little Mack Simmons and Honeyboy Edwards all used to come their house on Friday night for 'fish fries' and they'd all sit there and play/sing.
Now the highly acclaimed frontman of The Cashbox Kings, whose also the albums have showcased Oscar's knack for powerful and humorous song-writing.
Bob Corritore 
"Corritore is a master of the Chicago sound and his lead and backup harp [harmonica] work here add tons of conviction and soul":Rock And Blues Muse USA
Born in 1956 in Chicago, Bob cut his teeth sitting in on Maxwell Street with John Henry Davis and others, until old enough to attend blues clubs.
He hung around great harmonica players such as Big Walter Horton, Little Mack Simmons, Louis Myers, Junior Wells, Big John Wrencher and Carey Bell. He would regularly see Howlin' Wolf, Muddy Waters, Billy Boy Arnold, Sunnyland Slim and other blues legends in action.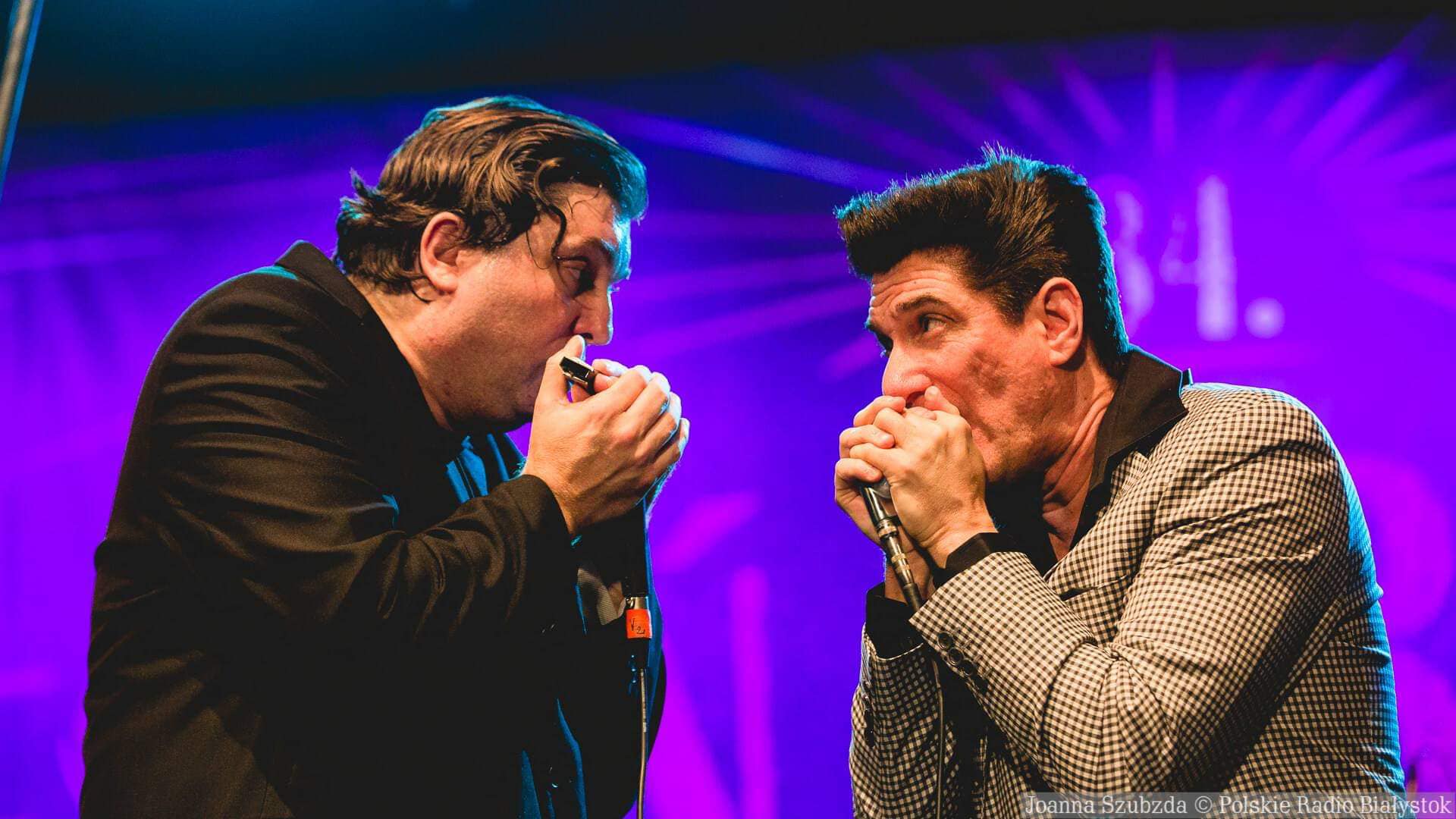 In many cases he became personal friends with these blues veterans. Corritore worked with Tail Dragger, Big Moose Walker, Willie Buck, Louis and Dave Myers in the late 70s and early 80s.
He produced his first recordings during that time, taking unheralded harmonica greats such as Little Willie Anderson and Big Leon Brooks into the studio to produce their now classic debut albums.
Now owner of the Rhythm Room in Phoenix and the producer of a huge catalogue of powerful albums of authentic blues with a huge array of blues giants, Bob is considered one of the most important pillars of the USA and international blues scenes.
---
---
The Chicago Blues Trio – UK Tour dates:
Saturday 25th November, Edinburgh Blues Club, The Pleasance Theatre, Edinburgh:
---
---
Photos:
Bob Corritore and Giles Robson by Joanna Szubzda.