****** FUTURE STAR ALERT ******
---
Every now and again as a music writer, you get sent music and/or a video of an artist or band new to you, among the many, many pitches for coverage arriving every day, and immediately think: "Ahhh, this is a bit special. Future star alert…"
Well in young Manchester artist Alex Spencer's case, his debut single "A Night To Waste" made a big impact.
So I asked for a chat with the 16-year-old lad via the record labels' PR, and it is the very first time in my career I have had to time an interview for after 4.30pm, "as he will not be home from school until then."
He was mid-GCSE exams when I called him, but now school's out for good and second single, "One Way Ticket" has just dropped, young Alex is buzzing to crack on with a full-time music career.
Signed to the thrusting record label Modern Sky UK, Alex is in the mold of Jake Bugg and Arctic Monkeys with a very quirky and commercial sound, ultra radio-ready and destined for big success methinks.
Comes across as likeable and polite (thanks me profusely for my time at the end of our interview), no ego or arrogance at this time – a humble, grounded, grateful lad who loves his music, his football and his beloved Manchester City.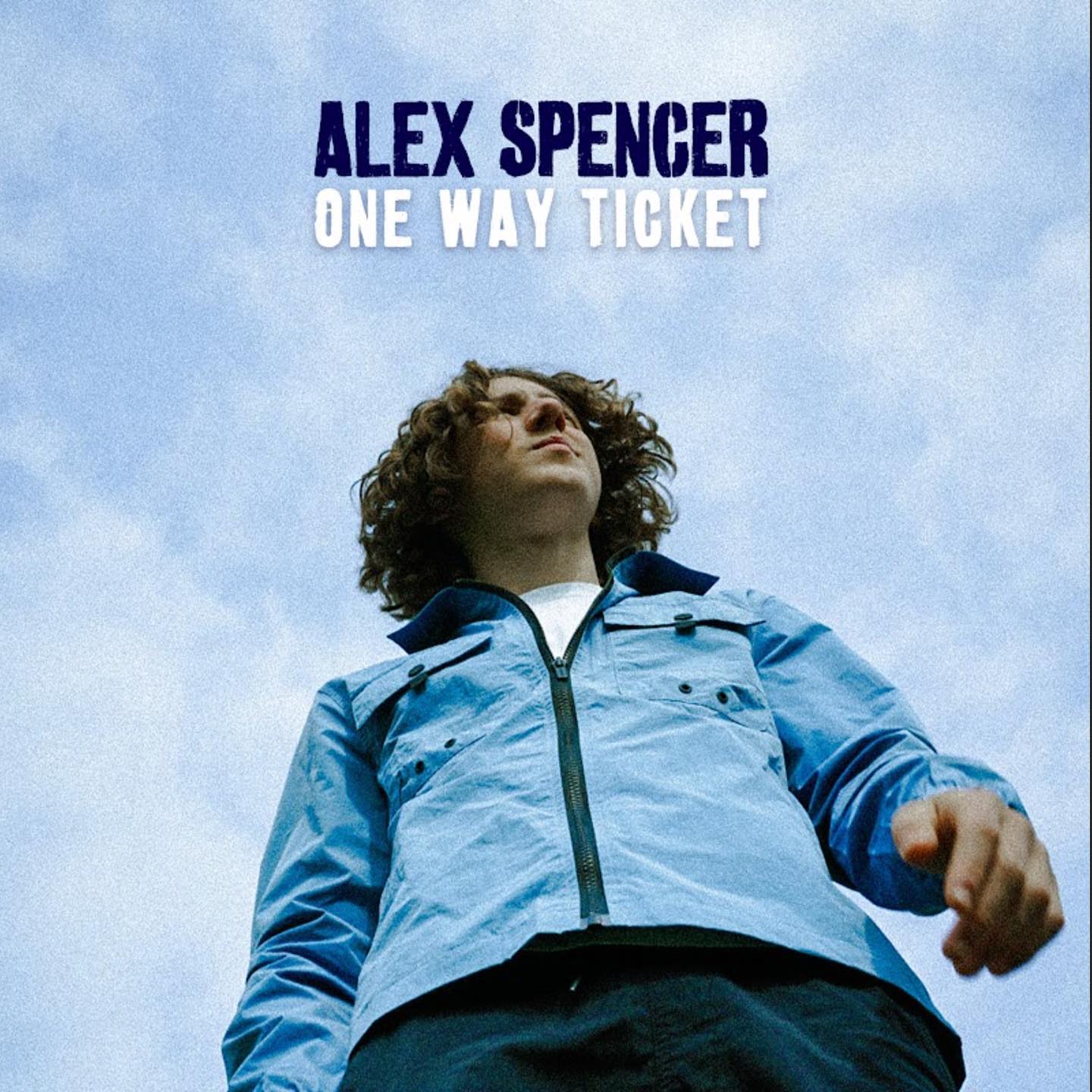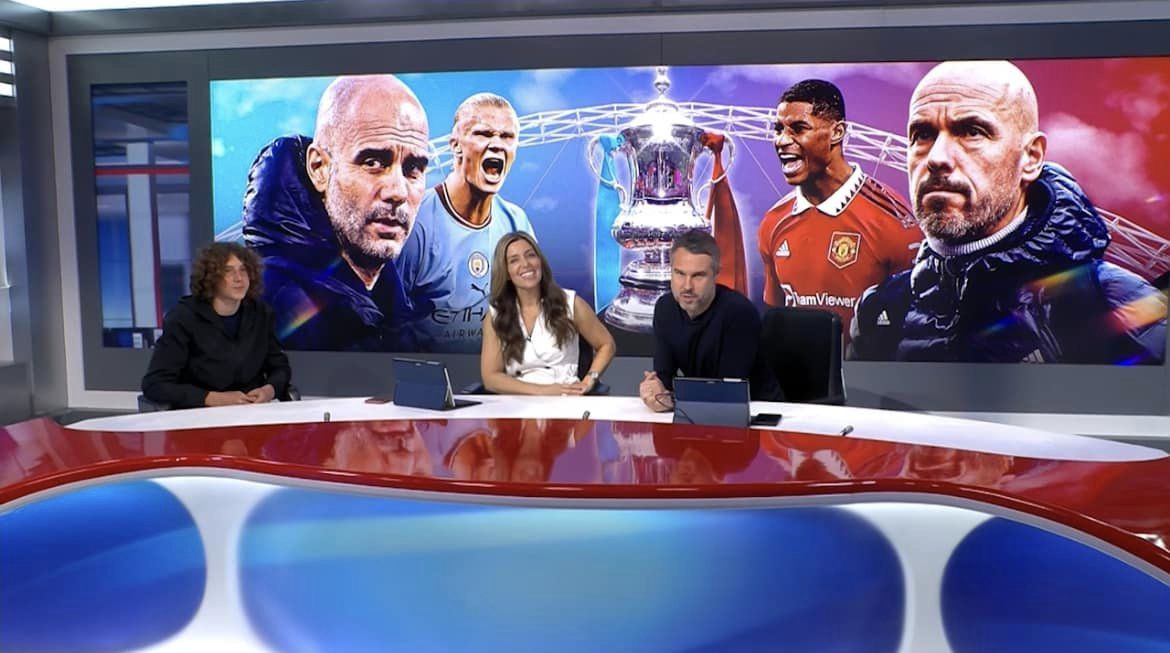 On his bedroom walls there are clues as to perhaps what his main interest is: The Stone Roses, Pink Floyd poster he bought in India, The Red Rum Club, Arcade Fire, Liam Gallagher and The Beatles. He was into Parkour running in his younger days and showing off his impressive backflips.
The first gig he went to: Arcade Fire at Manchester's Castlefield bowl. He saw Suede in April and Arctic Monkeys in June this year. The first album Alex owned was by Arcade Fire. The last one was by label mates The Lottery Winners.
If he could collaborate as a songwriter it'd be with Jake Bugg and/or Sam Fender who are among his main influences as a writer, plus the likes of Arcade Fire. He is also a hip hop fan: "I get labeled rock indie, but I listen to a lot of hip hop, especially Dave. Lyrically that music is amazing and that inspires me for my songwriting."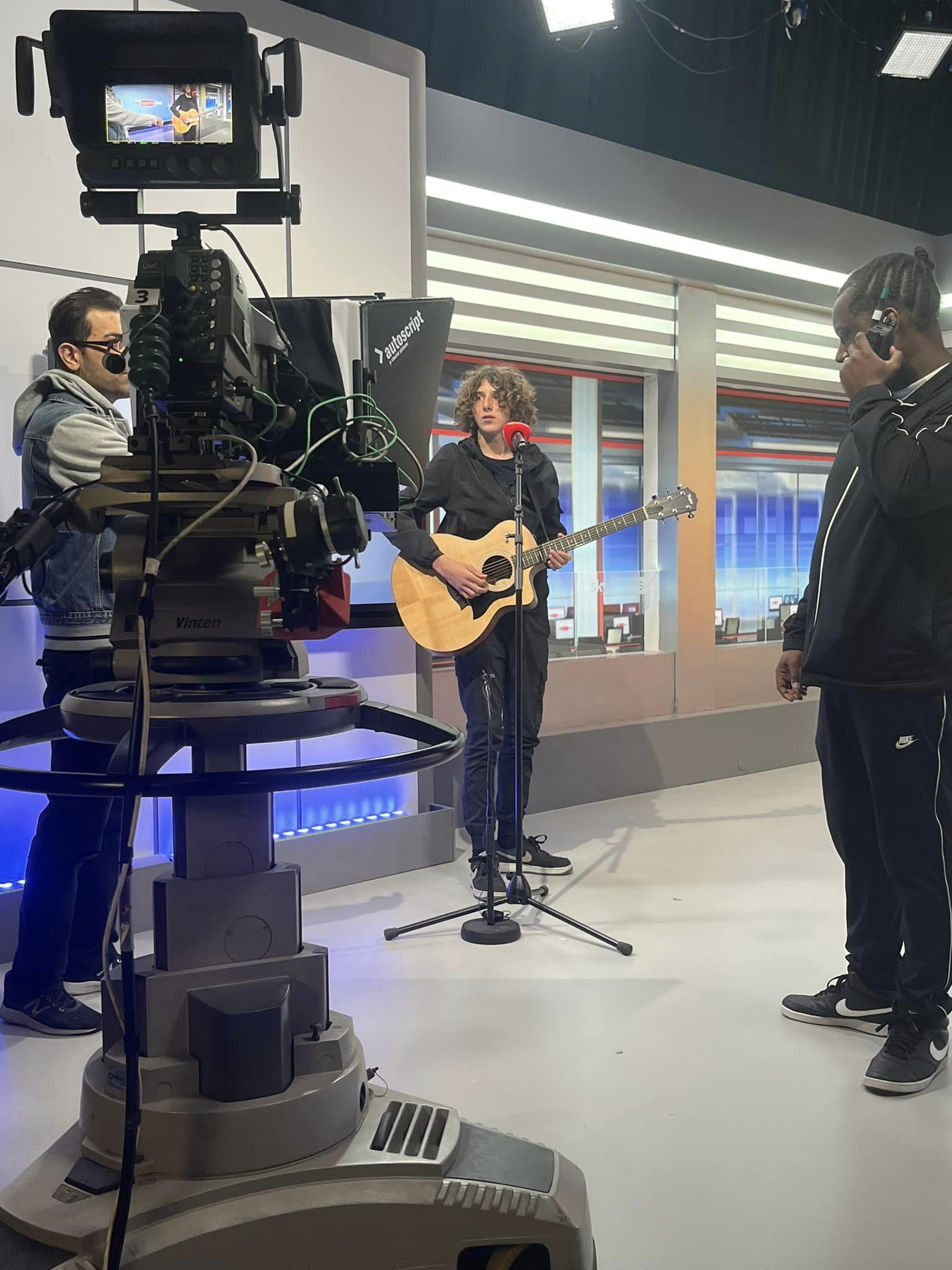 Jack Grealish is a fan and follows Alex on social media, as are actor Robert Carlisle and Manchester mayor Andy Burnham. Alex has played for the Man City team at a civic reception before the open top bus tour of the city, after MCFC won the Premier League title last year.
He was recently invited on to Sky Sports and played live after a chat with the presenters about his music and football – his very first TV appearance. I suspect, not his last. Come on Jools Holland, get him on your show.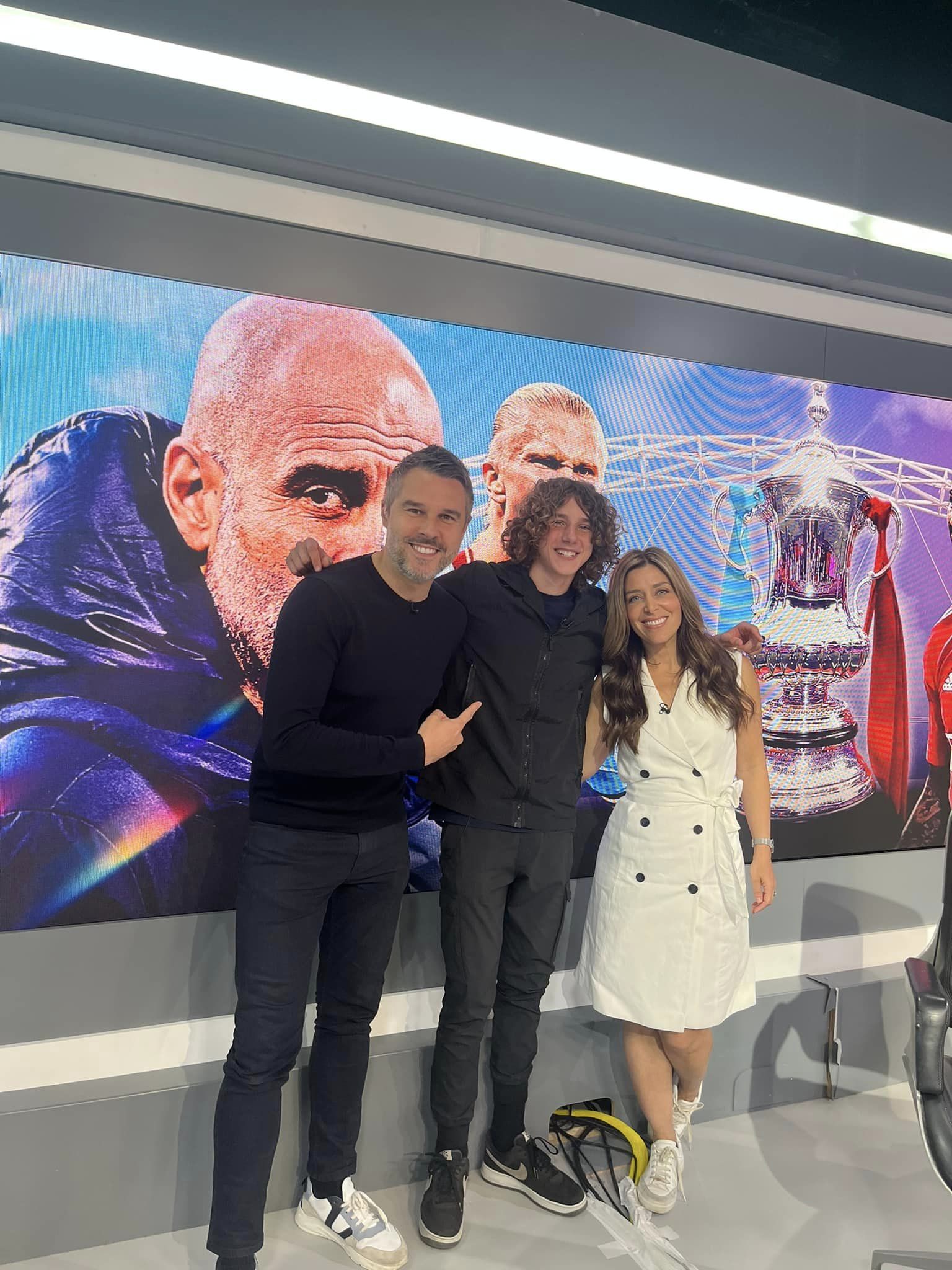 Alex "borrowed" his dad's birthday gift guitar at 10, and got the bug to learn to play. Good enough to go busking where he honed his skills, from the age of about 12.  Later he was invited to be an official busker around the Manchester City stadium, much to his delight. The family were travelling to India and Thailand when young Alex got to play with other musicians and to start writing songs.
His early busking days began with covers, such as Ben E King's "Stand By Me", 10CC's "Dreadlock Holiday" and Oasis classics to begin with, and then on to more modern stuff such as his heroes Arctic Monkeys and Sam Fender, before his own songs which stood up well against the famous stuff.
"Busking taught me how to interact with the crowd, how to gain confidence, how to learn new songs and how to improve my guitar and vocal singing skills." It also put a few quid in the kid's piggy bank…
"One time after a City match when I was busking in town, some guy put a £20 note in. I said thankyou. I did another song and he put another £20 note in and then another; £60 in total. I was shocked. He'd just been in a posh box at the game."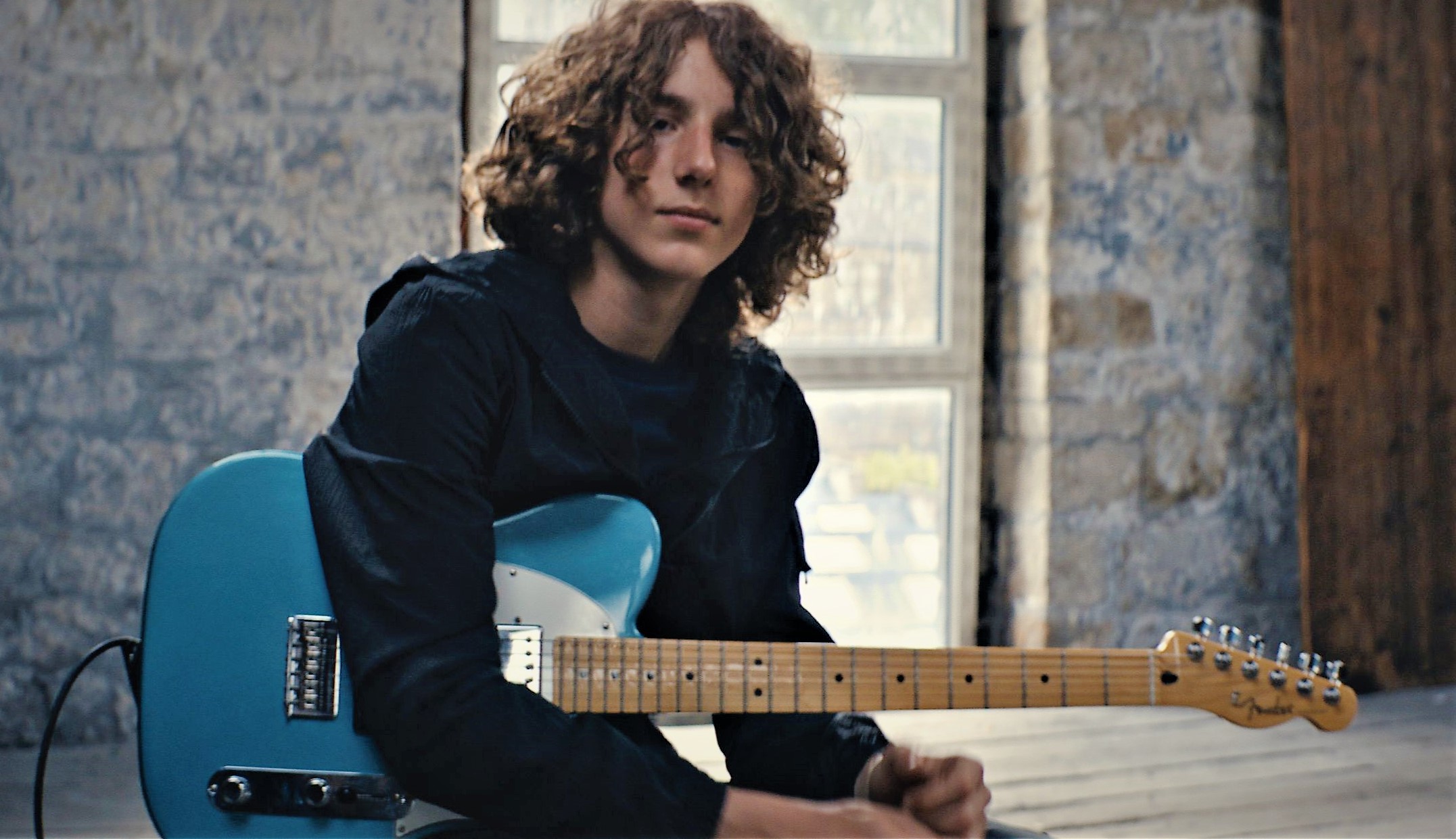 Alex performed his own songs at Manchester's AO Arena to 20,000 people following endorsement from 'Young Voices', bringing school-age voices to the UK's biggest venues. iTunes listeners voted with their downloads and streams as early, self-released singles climbed to the top of their singer-songwriter chart.
This year he made his major festival debut at Liverpool's Sound City, and has sold out his first headline gig with his three-piece band.
Alex put out two original tracks online in lockdown and word of mouth soon spread to the ears of the record label Modern Sky UK – a member of the global Modern Sky Entertainment family, with offices in Beijing, Berlin, New York and London – who made contact with Alex who then shared new music with them he had penned and recorded.
Eventually landing him a recording contract on the same label as Jamie Webster, The Lottery Winners, Miles Kane, Red Rum Club, Leah Weller, The Slow Readers Club, The Blinders and more.
Alex is a self-contained songwriter, penning music and lyrics on his own. He wrote his first song on a family trip to India. He says he has about 15 songs ready to go, dozens part-finished and stacks of notes and ideas for more.
"The first song I wrote, was in India with this musician, and we wrote a song together. I was about 11. It was called 'See You When I'm Home'. I didn't know how to write a song then, so we got loads of books that were lying around and picked a random page and pointed at a word, until we had made a few sentences and then we just wrote around that.
"It developed into a song and it was proper cool. I did once write a song about a little tiny lizard running around for days when we were on holiday and it kept coming up to me, so I wrote a song about it," chuckles Alex.
His inspiration for his songs comes from his every day life and from the perspective of a youngster of today. It's gritty, urban, real life, warts and all – and uber-relatable for many youngsters. Debut single "A Night To Waste": "It's about the life of a teenager who wants to live their life a little and get out of the same old boring suburb.
"It's about enjoying a good time with their friends and that 'none of us have got a night to waste'. It's the same for so many people my age, especially after all the setbacks we've had over the past few years with lockdowns stopping us in our tracks."
The new single, "One Way Ticket": "I talk about the life of someone essentially of a generation stuck in the same loop, in a system that repeats over and over again. According to those higher up, our lives are set out exactly how they want them to be.
"We might be beginning to realise we have less freedom, but not everybody can see it yet. So many problems in this world are man-made, but we can break free and fix them." The latest track is just two minutes long, but it packs a punch like the debut release did.
Studio time with experienced artist, songwriter and producer Adam French, has not only captured the enthusiasm of such tender years, but also pushed Alex's song writing from justifiably confident in his own head to obviously ready to compete.
So how does it feel to be signed to a record label at 16, to have your own music out there and to get media attention? "I guess I've not realised how much of a big thing it is yet. I  get a lot of people saying, wow, you are signed at 16, that is such a great thing.
"I guess it has not really clicked in my head yet. I am really enjoying it and really grateful, and I feel like the big opportunities are coming."
Often compared to Jake Bugg and The Arctic Monkeys, does that appeal? "They are the people I look up to and the music I listen to, so it is great, and I am finding my own sound – that Alex Spencer sound.
What is the Alex Spencer sound then, Alex? "A bit gritty, edgy, indie, Jake Bugg/Arctic Monkeys style. I guess I am still finding my sound."
What's the dream? "I wanna keep going with it, get an album out in the next couple of years. Keep playing headline gigs, festivals, getting radio plays to build up my fanbase. Hopefully release a few singles and an EP by the end of this year."
Ok, enough of the modesty. What's the BIG dream, Alex? "To headline Glastonbury and some big gigs  – seeing the fans enjoying it, hearing thousands of people singing my songs. Imagine."
I can Alex, based on what I've heard so far from you, and the obvious talent and fire in your belly. I don't think that is beyond reach one day, lad. Just stay humble – tidy your room and eat your greens!
STOP PRESS: Headline hometown show announced: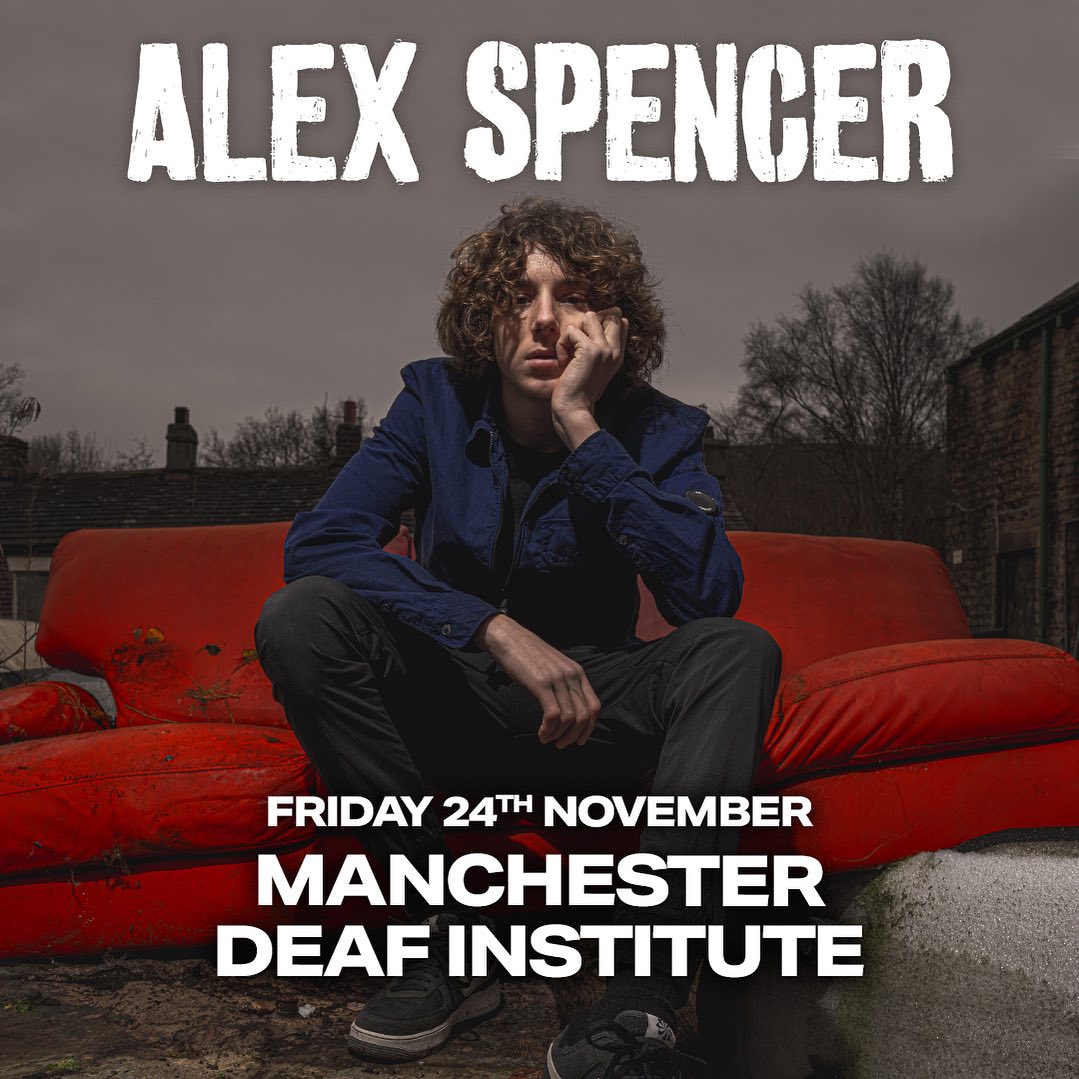 ---
Words: Steve Best