American Express presents BST Hyde Park's final weekend of shows kicked off with a four-day live music extravaganza with headlining artist Bruce "The Boss" Springsteen and The E Street band last night (6th July 2023).
The legendary American singer-songwriter brings six decades' worth of hits to his headline show on the Great Oak Stage in Hyde Park.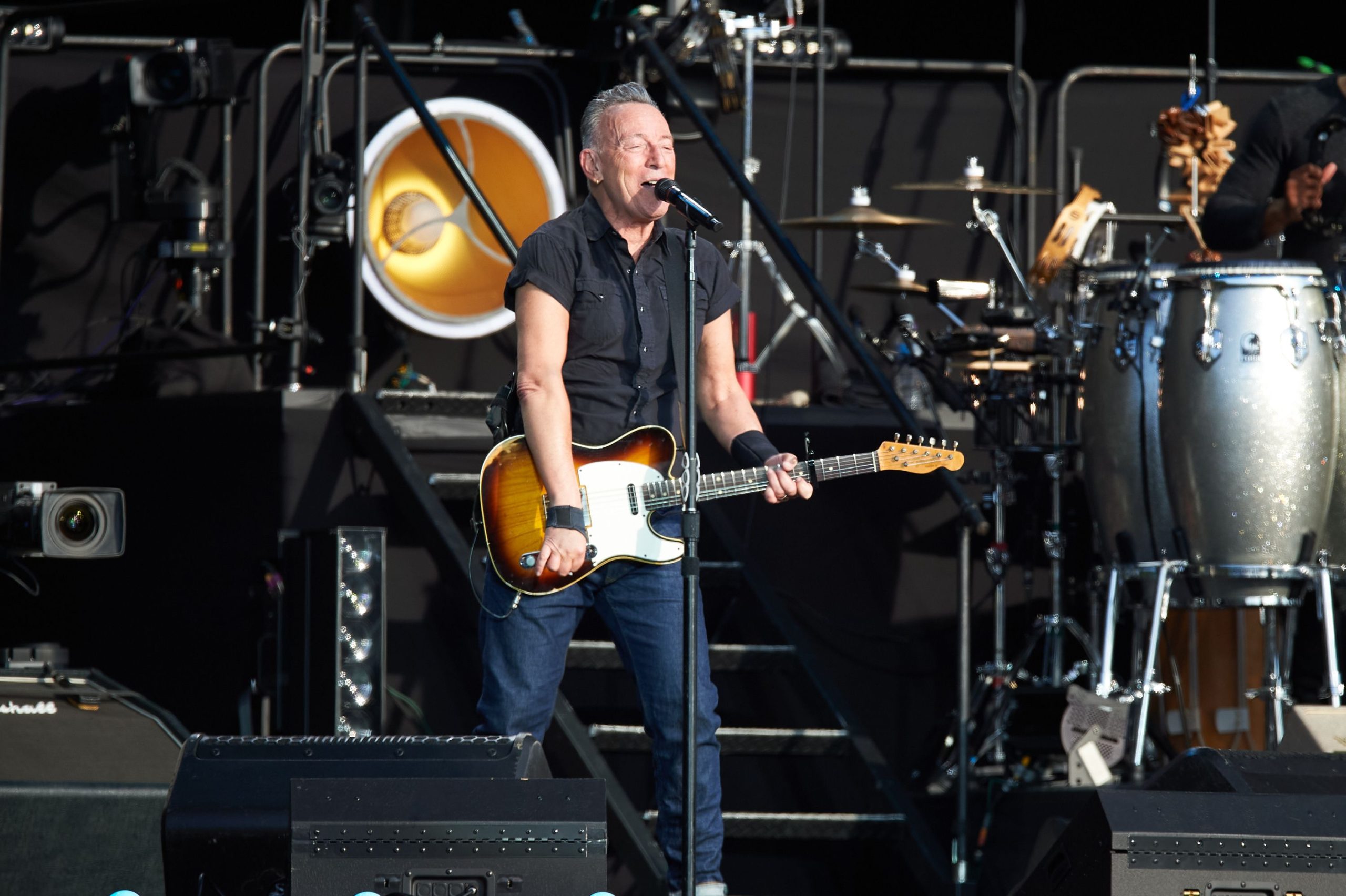 With a strong supporting line up of: The Chicks, Frank Turner & The Sleeping Souls, The Coronas, STONE, Picture Parlour, First Time Flyers, Theo Lawrence and Attawalpa.
"Hello, London!" Springsteen announced as he arrived on stage, before the familiar introductory guitar riffs to "No Surrender".
Hit after hit followed, both old and new, in this stunning three hour, 27-song ser. Early tracks included, "Letter To You", "Ghosts", "The Promised Land", "Kitty's Back" and "My Hometown" – with the 73-year-old even stepping off the stage to take selfies with tearful fans.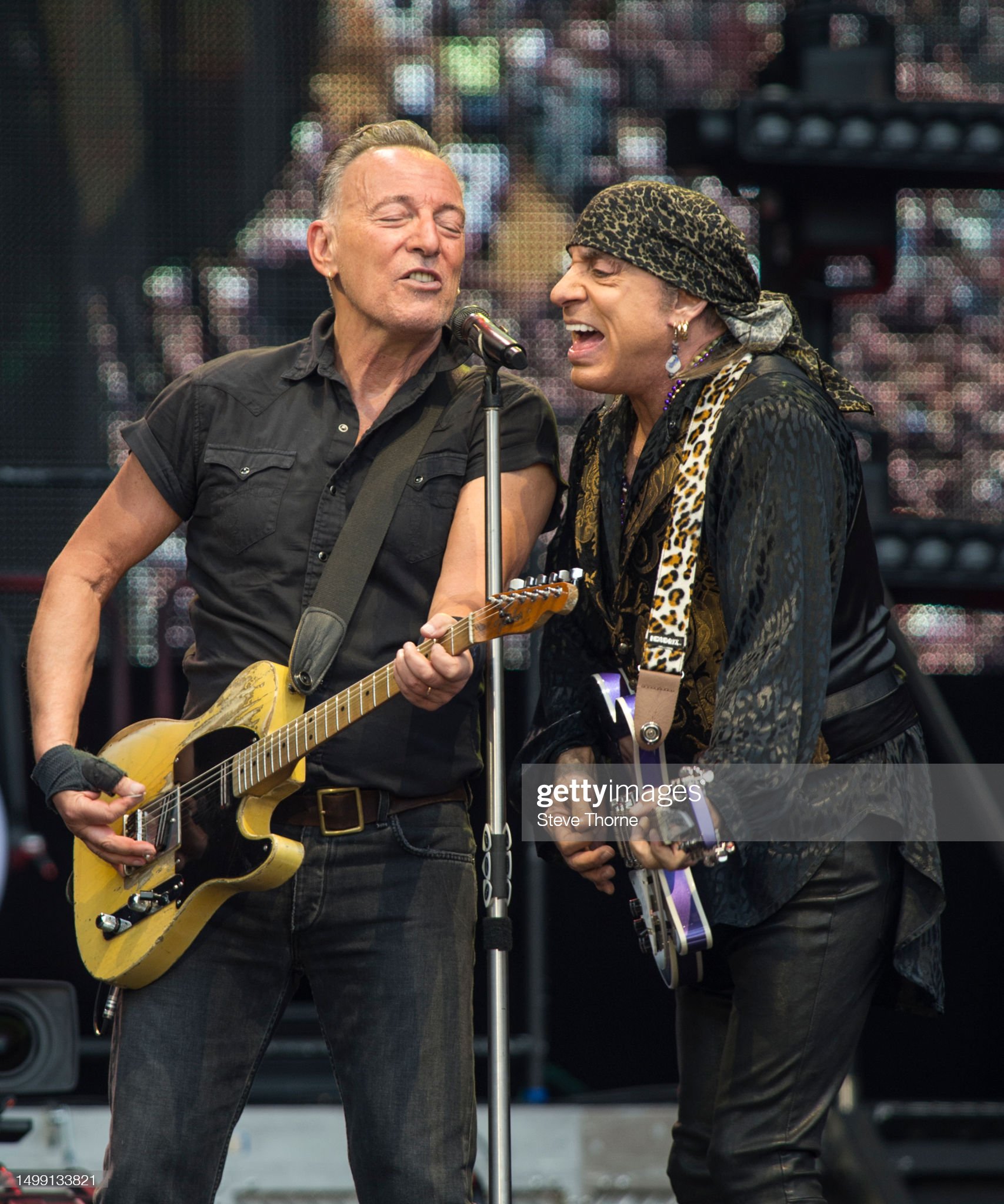 The 18-strong band, which included guitarist (and Sopranos' star) Steven Van Zandt and saxophone player Jake Clemons (son of original member the late Clarence Clemons) offered stellar cover performances of The Commodores' "Nightshift" and a song Bruce co-wrote with Patti Smith, "Because The Night."
Two hours in, Springsteen slowed the set down to share the story of his friend and original bandmate from The Castiles, George Theiss, who Springsteen had played music with at just 15 years old.
Having sadly lost Theiss to cancer just five years ago, he dedicated the gentle "Last Man Standing" and "Backstreets" to his life-long friend, the latter of which included a spoken ode. "Be good to yourself and those around you," he softly advised a silent crowd.
Closing the epic 180 minute set was a phenomenal encore, packed with the iconic "Born In The USA", "Dancing In The Dark" and "Born To Run", as well as "Bobby Jean", "Glory Days" and "10th Avenue Freeze-Out."
An acoustic rendition of the haunting "I'll See You In My Dreams" brought Thursday evening at Hyde Park to a memorable end.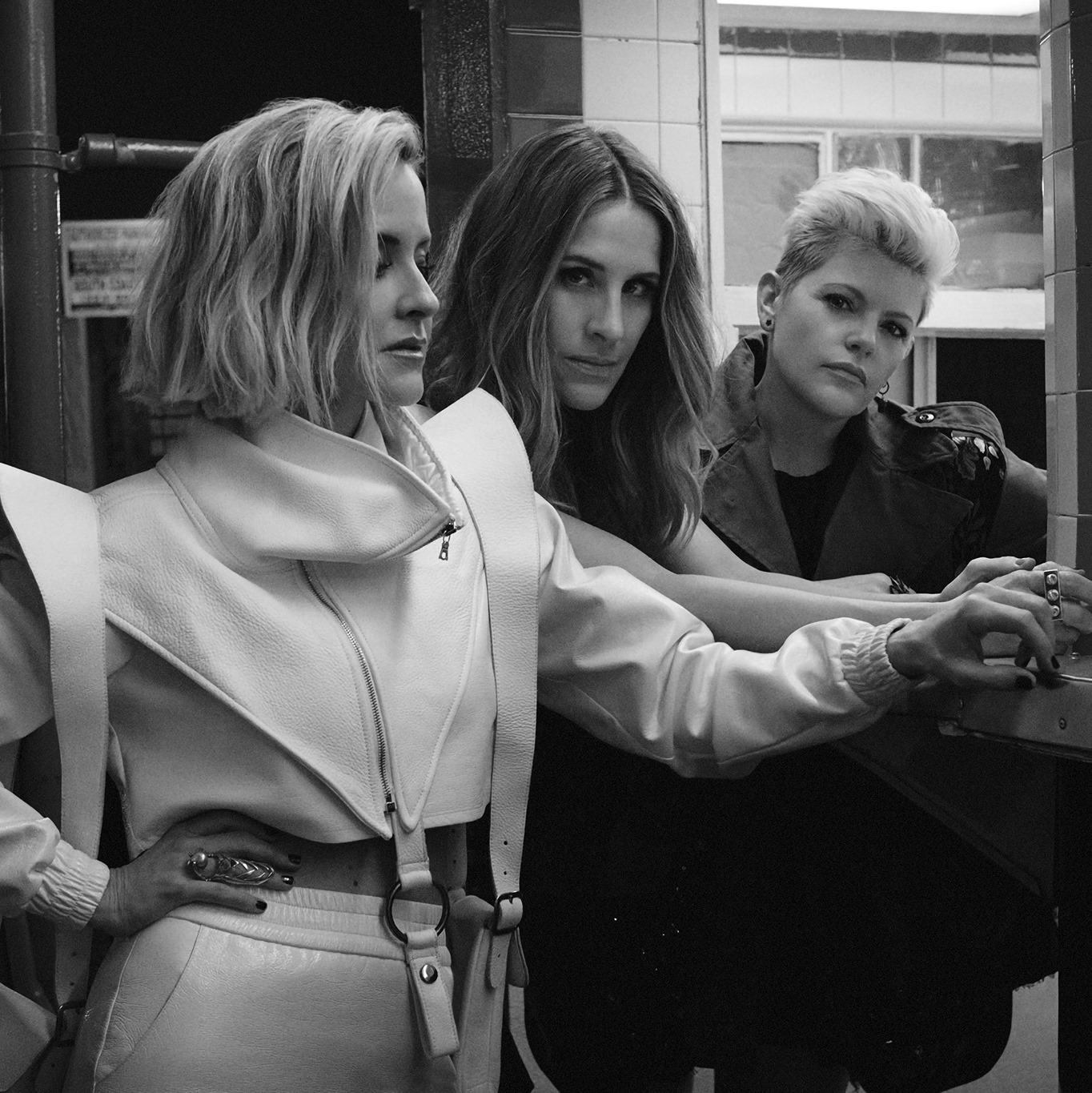 Second on the bill was American country-rock band, The Chicks (previously known as Dixie Chicks.) Natalie Maines and sisters Martie Maguire and Emily Strayer hailing from Dallas, Texas hit the stage to "Sin Wagon", and went on to deliver "Gaslighter", "Julianna Calm Down" and "Landslide", their lovely Fleetwood Mac cover.
"Are you ready for Bruce Springsteen?" called Natalie from the stage. "That's Martie, that's Emily and I'm Natalie, and we're going to attempt some pre-show entertainment."
The band unleashed a string of their greatest releases, such as, "White Trash Wedding", "Daddy Lessons" ,"Long Time Gone", "March March," "Not Ready To Make Nice", and "Goodbye Earl", to ecstatic cheers from the crowd.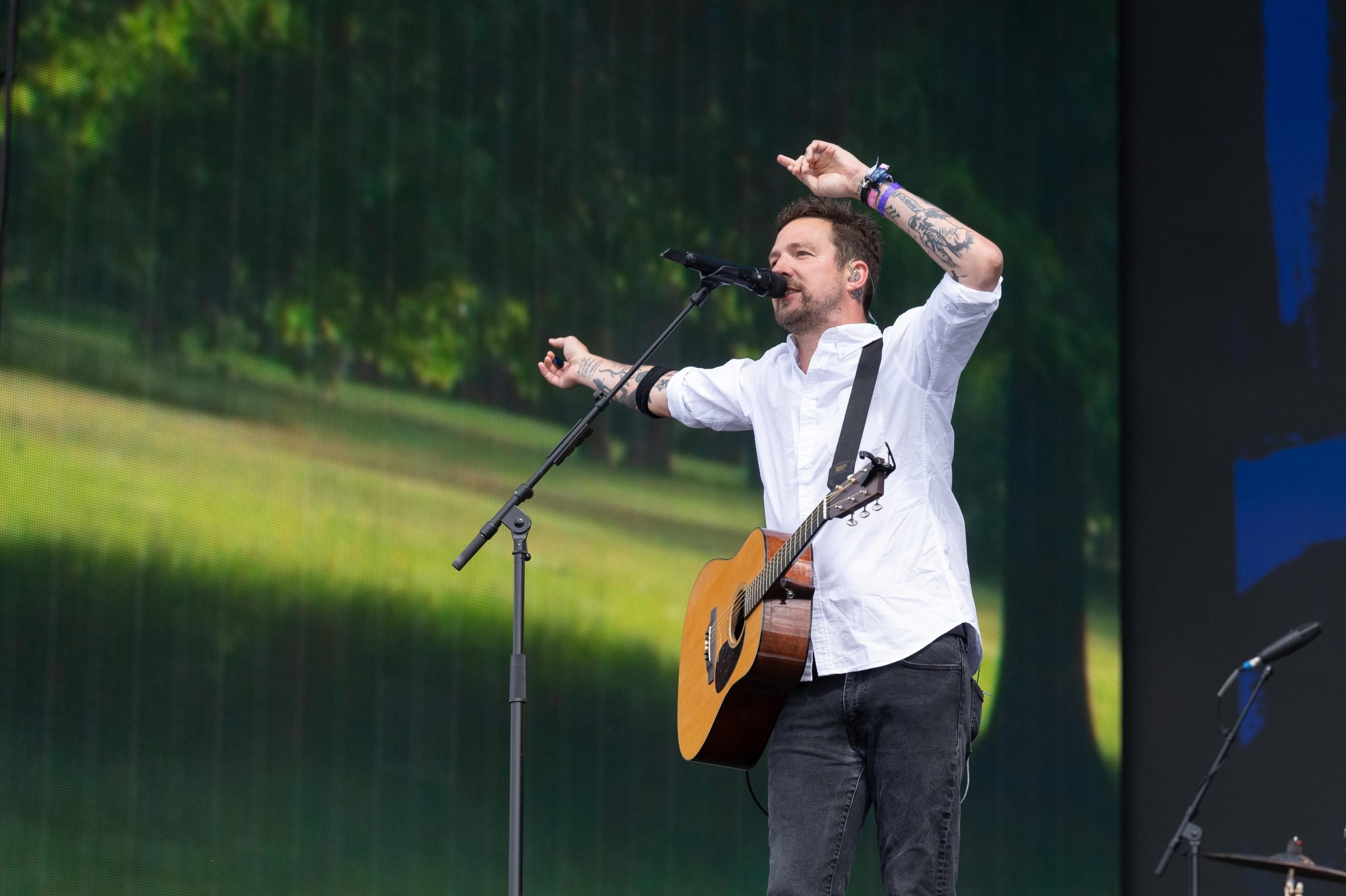 Frank Turner opened the Great Oak Stage with his backing band The Sleeping Souls. "Alright, Hyde Park? Let's get warmed up."
"Welcome to show 2,788 for us, which is a pretty big number. I'm a bit nervous about this show, but arguably we've done 2,788 warm up shows just for this gig in sunny London town this afternoon."
The British punk-turned-folk singer-songwriter showcased an array of tracks from his nine studio albums, including "The Next Storm", "Recovery" and the "country folk-rock dance number", "Photosynthesis."
While the intricate beats of melancholy "Haven't Been Doing So Well" from Turner's 2021 album, "FTHC", led the way for his own guitar solo. "This is a song about anxiety and mental health, which is something I have issues with. I have learnt the way to deal with anxiety is to face your fears."
See our "Track Record" Zone for Frank's Q&A feature…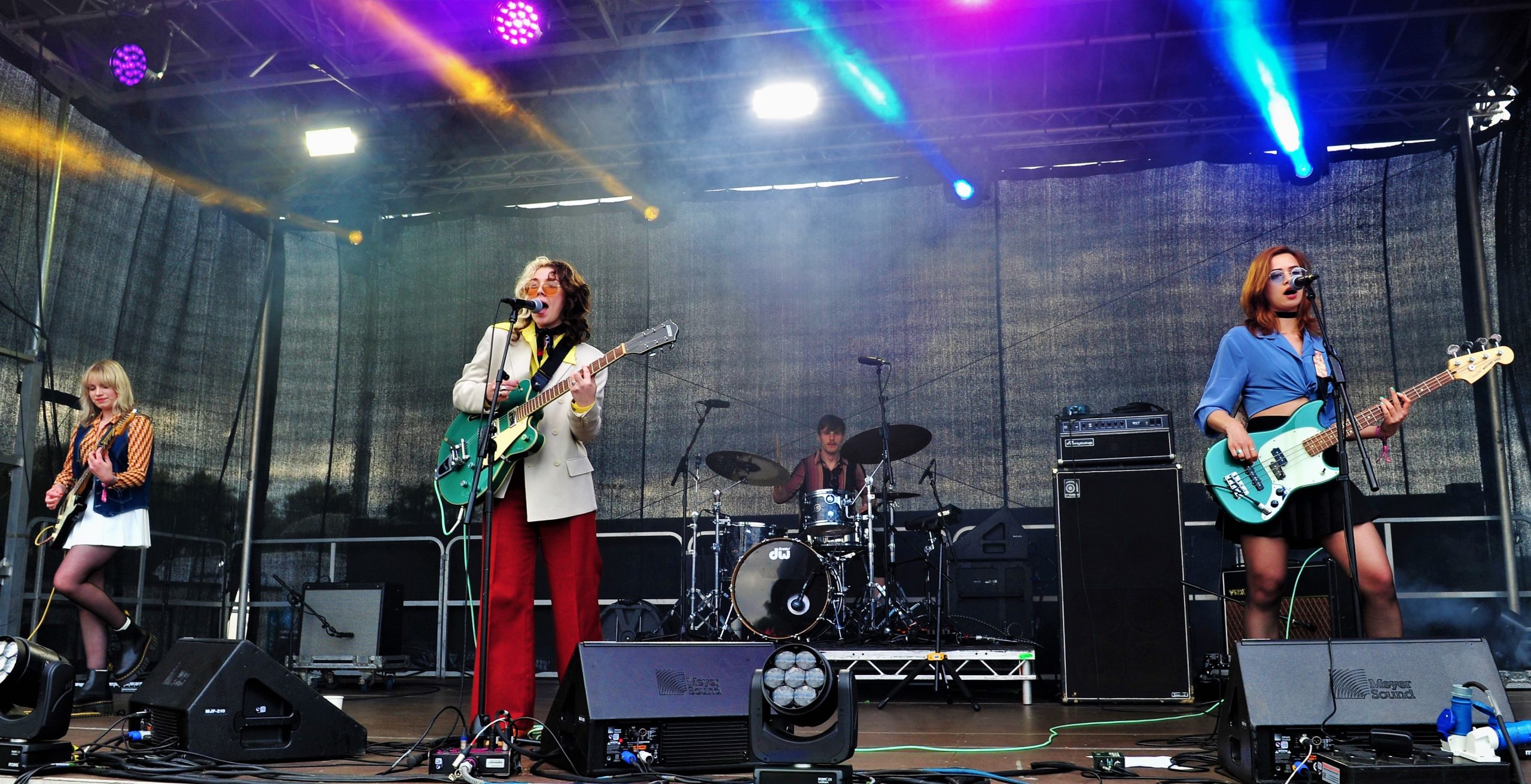 Thursday's action began in the afternoon on the Rainbow Stage, presented by British Airways, with word-of-mouth sensation Picture Parlour playing Hyde Park just seven months after their first live gig in front of 150 people.
The four-piece from Manchester took their role as warm up for "The Boss" with pride, wowing waiting fans with their debut single "Norwegian Wood."
We caught this band in action in May at Warrington's Neighbourhood Weekender Festival, where we took these photos of them. Superb live band and ones to watch.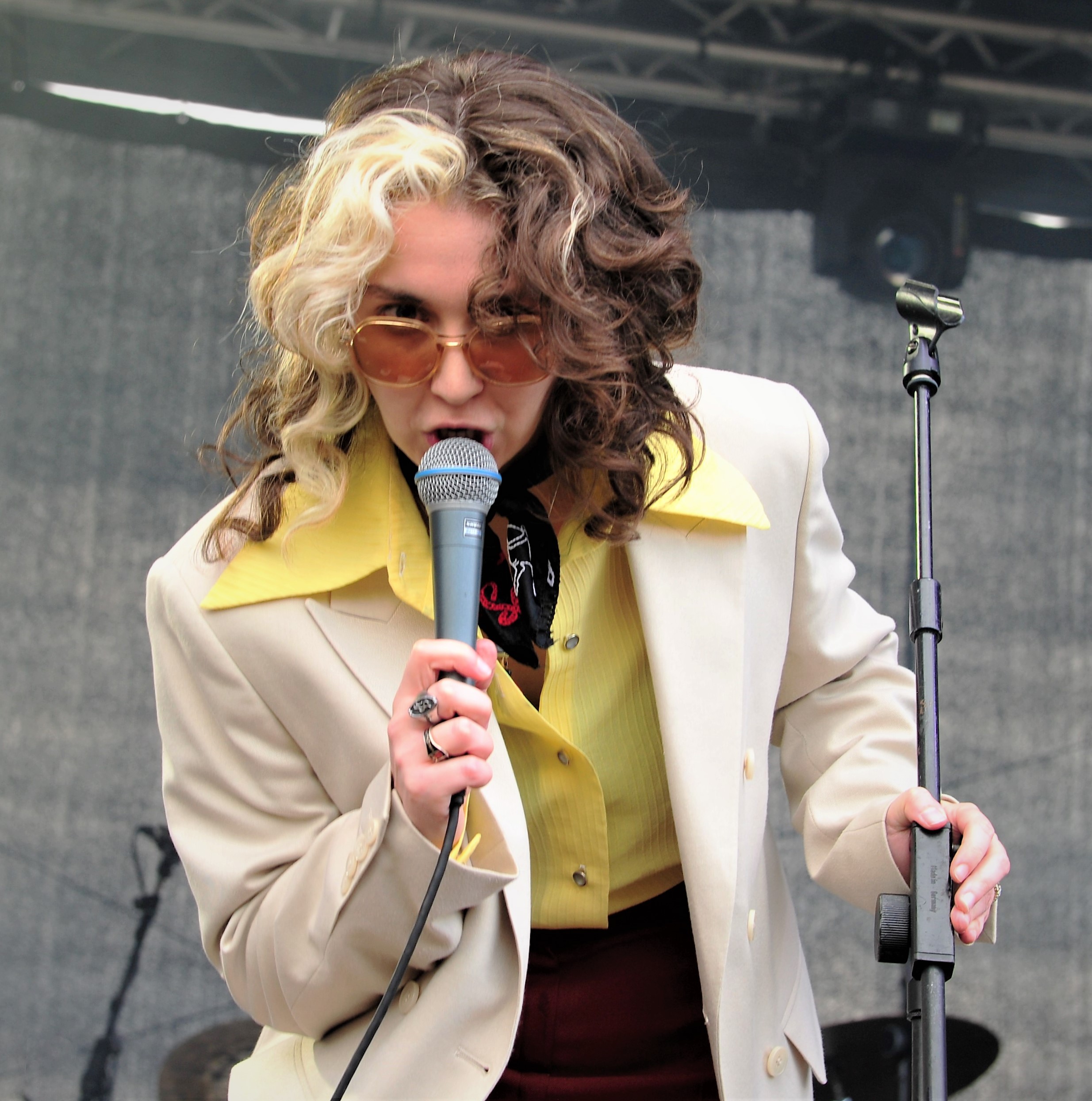 They were followed by Mersey moshers STONE, who played a selection of tunes from their EP, "Punkadonk."
"We are STONE from Liverpool," announced the band. "It's an honour to be supporting 'The Boss', Bruce."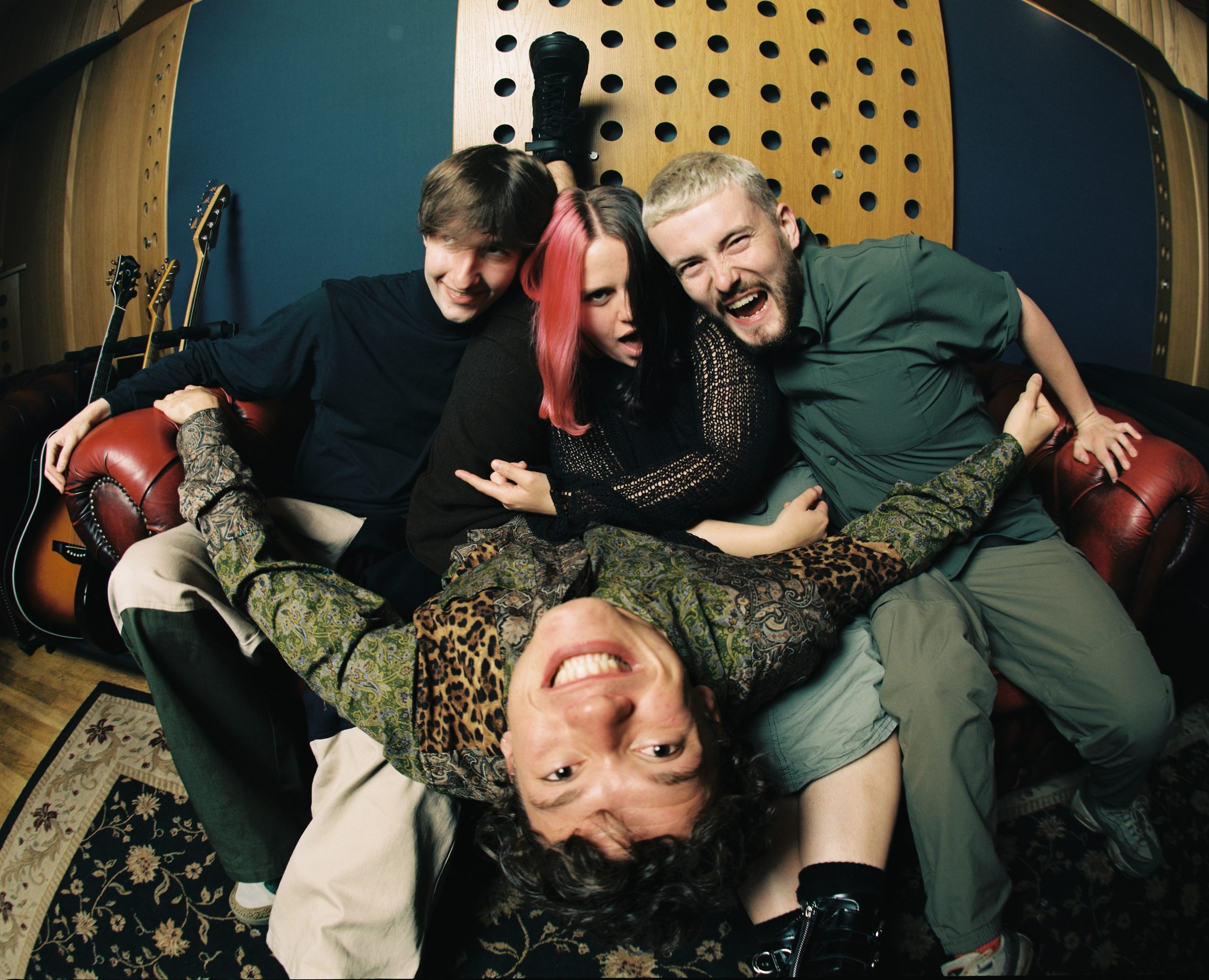 Then it was the turn of Dublin rockers, The Coronas, who entertained the crowd with a string of homegrown songs. The three-piece band showcased hits from their impressive 26-year career, including "All The Others", "Addicted To Progress" and "Listen Dear."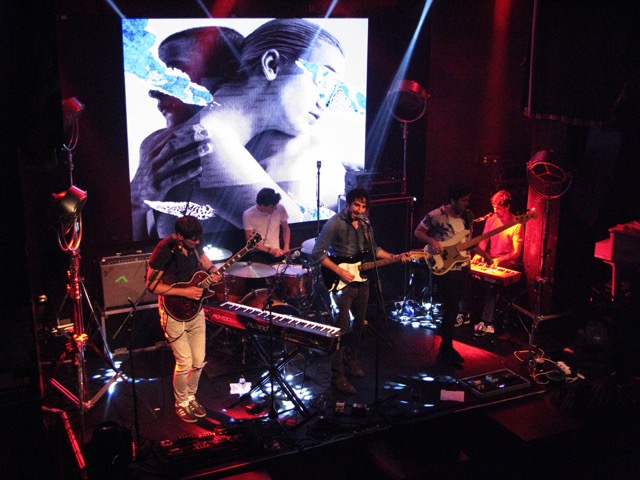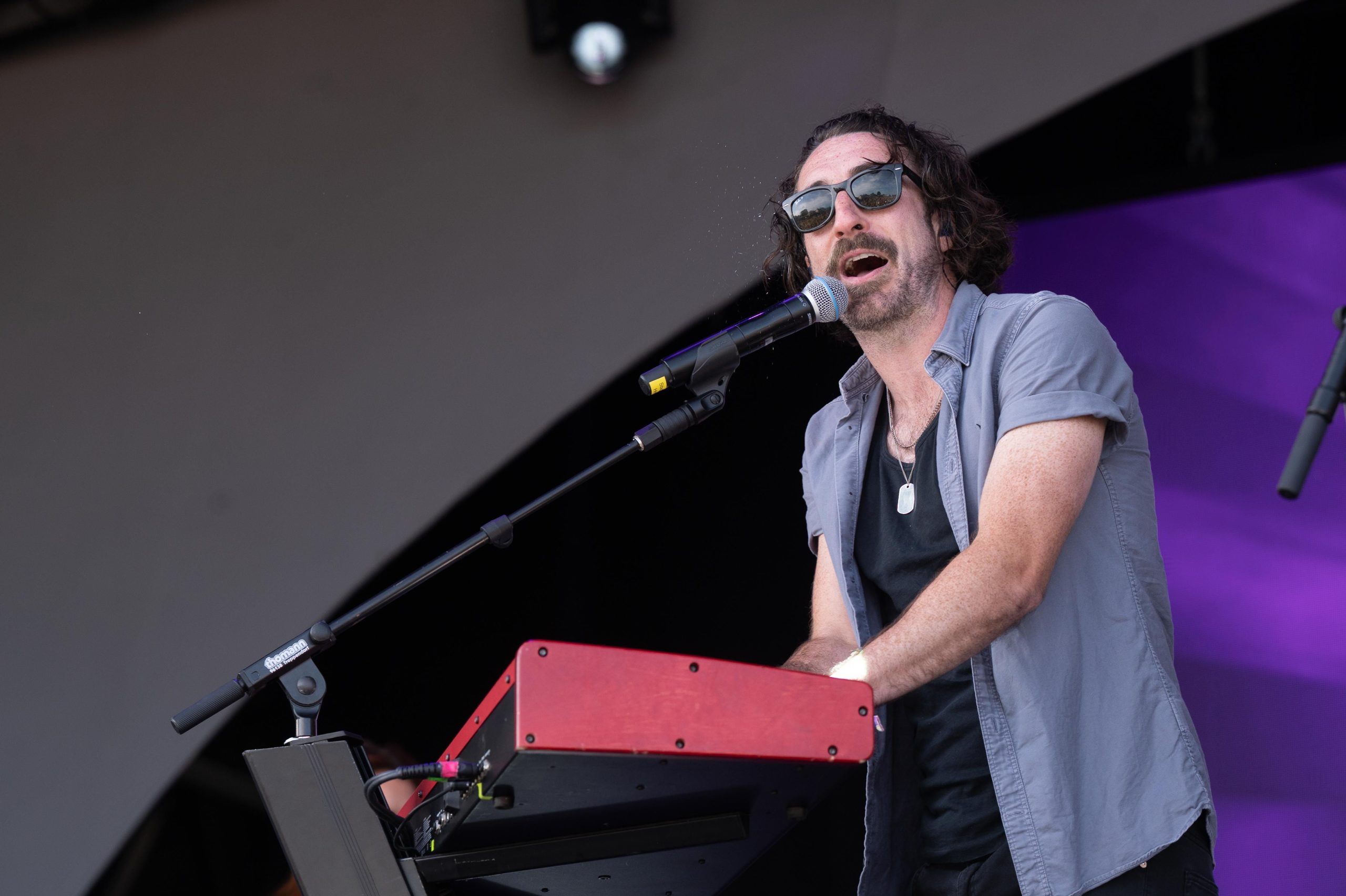 Three days of more live musicians to come, at American Express presents BST Hyde Park 2023: Bruce Springsteen and the E Street Band make a second visit on 8th July, Billy Joel (7th July) and Lana Del Rey (9th July).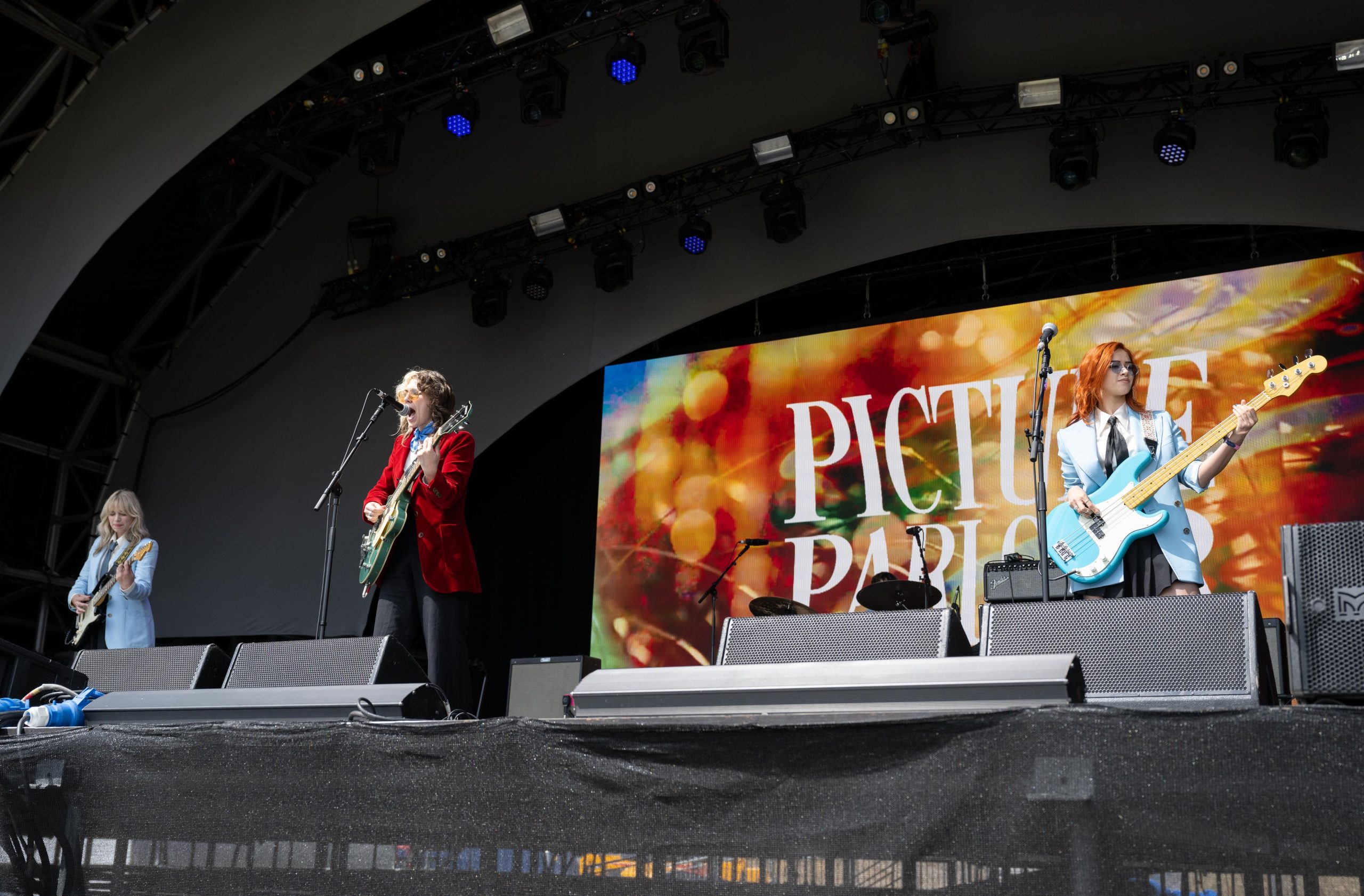 BST Hyde Park 2023 is its 10th anniversary year and so far this year, has seen headliners: All Things Orchestral presented by Myleene Klass and featuring Alfie Boe (23 June), P!NK (24 and 25 June), Guns N' Roses (30 June), Take That (1 July), BLACKPINK (2 July) and Bruce Springsteen and the E Street Band.
---
---
Photos:
Bruce Springsteen: Dave Hogan
Springsteen & Steven Van Zandt: Steve Thorne/Getty
Frank Turner live: Dave Hogan – Hogan Media
The Coronas keyboard man: Dave Hogan – Hogan Media
The Coronas in Dublin: Ian Shipley
Picture Parlour: Steve Best
Picture Parlour @ BST Hyde Park: Dave Hogan – Hogan Media
STONE: Courtesy of Chuff Media