Dog Day Afternoon: Billed as "The Ultimate Punk Celebration." The line-up was very, very decent indeed:
Iggy Pop, Blondie, Stiff Little Fingers, Generation Sex (Billy Idol, Paul Cook, Steve Jones, Tony James), Stiff Little Fingers, Buzzcocks and The Lambrini Girls. [Special guest star, the sunshine and no rain!!!]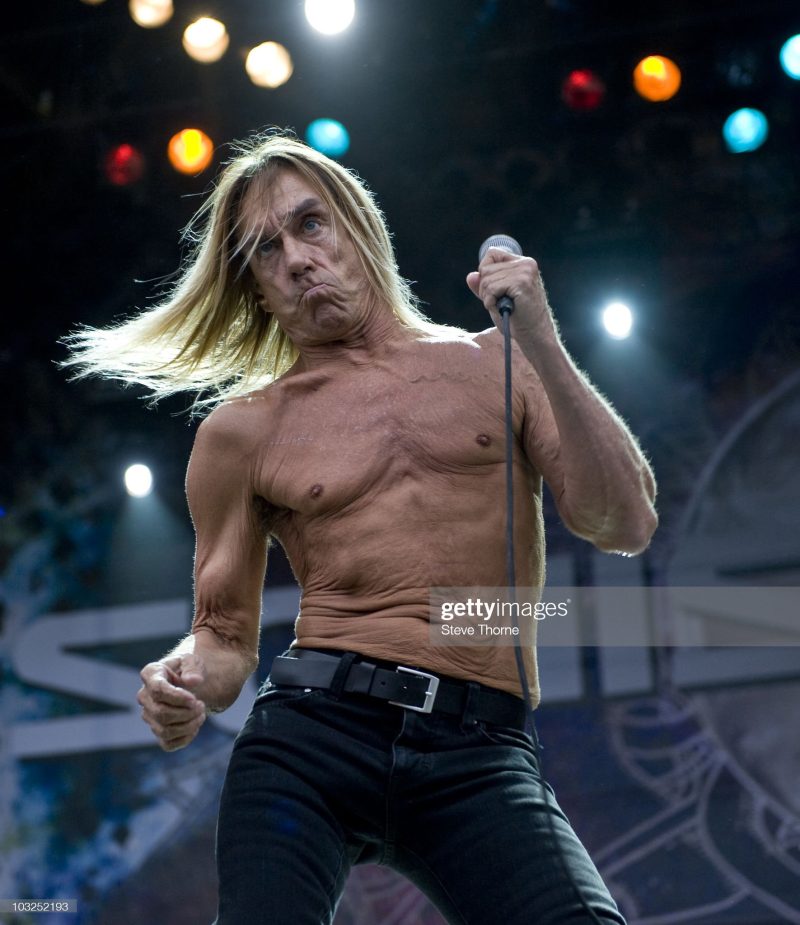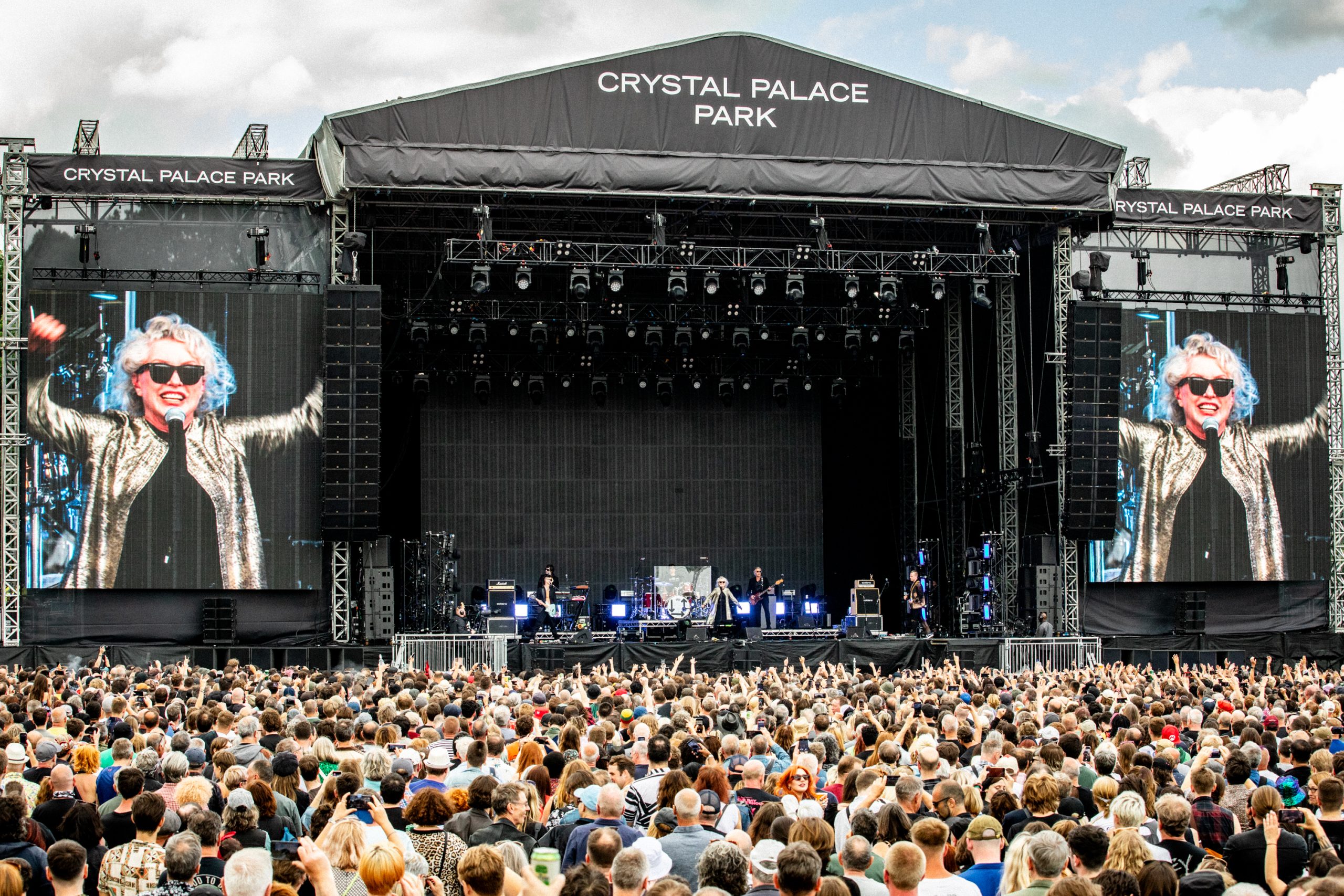 Crystal Palace Park came alive with raw, exciting punk energy for one day only at Dog Day Afternoon. The godfather of punk Iggy Pop is renowned for his electrifying live performances and he didn't disappoint at DDA.
From the first note of 'Rune' (Noveller cover), the crowd were all 100% Iggy fans. Even if many of them were not born when he had his first hits.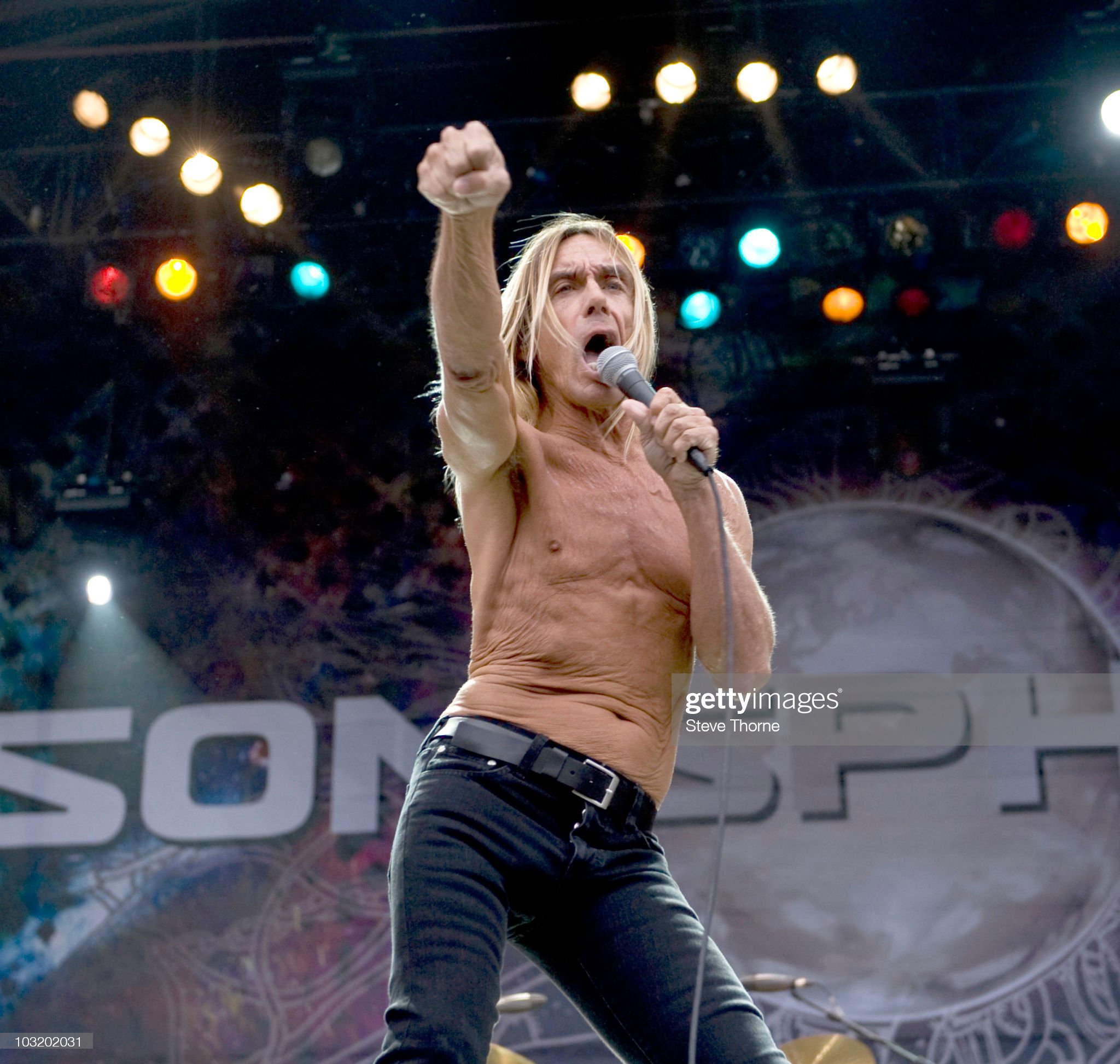 The plethora of hits is what makes his live shows so iconic, from "Lust for Life" to "The Passenger" and "Search and Destroy".
As the show really got going, he told the crowd, "We're not going on a beach trip, we're not going on a coach trip, we're going on a death trip" and even managed to squeeze in a "Happy Birthday" to his longtime friend Debbie Harry, who took to the stage earlier that day.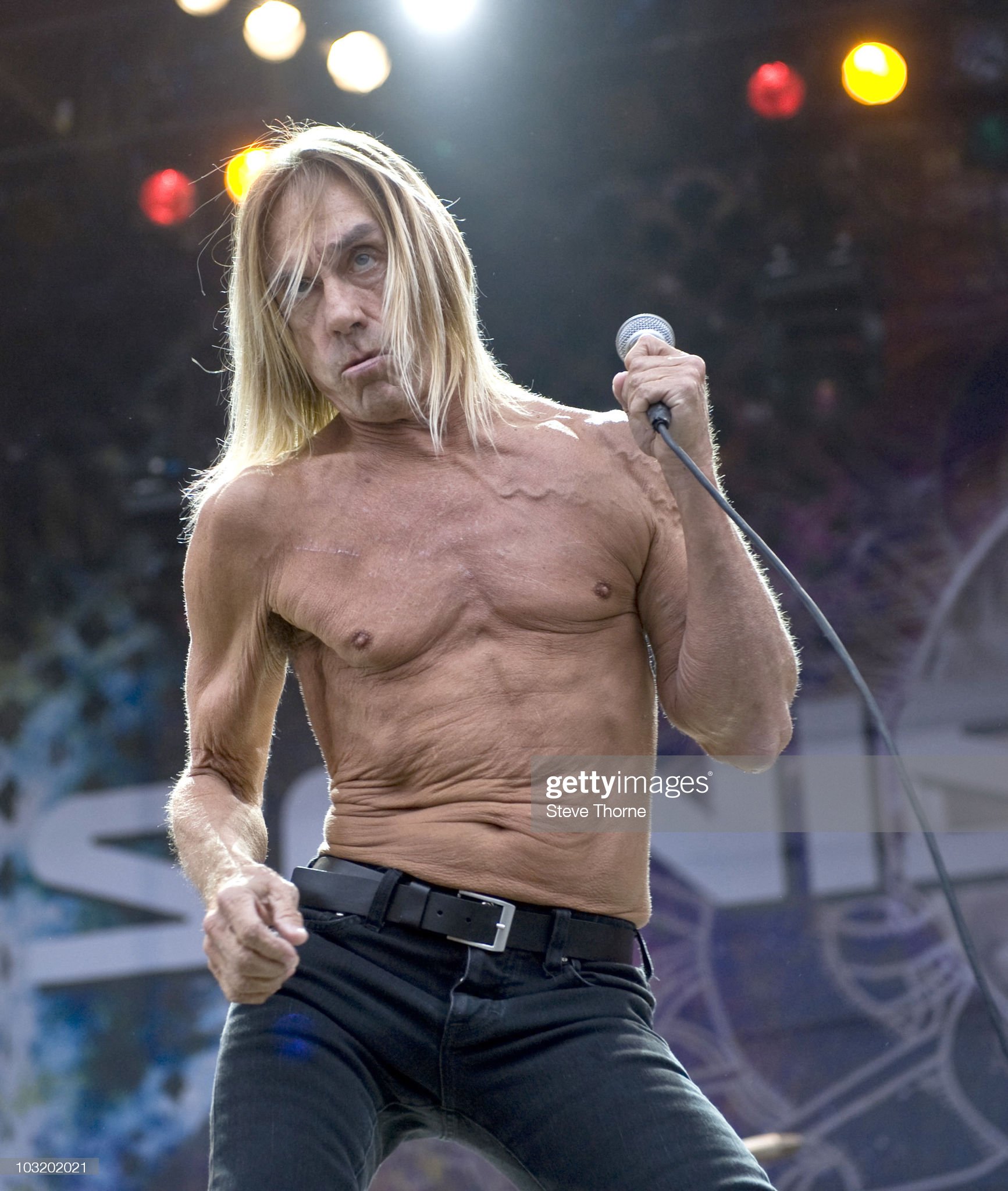 Iggy's Dog Day Afternoon headliner show embodied the rebellious spirit of rock and roll, a testament to his enduring status as a rock legend.
Earlier that day, New York legends Blondie took to the stage, opening with "One Way Or Another", and blazing through classic hit after hit including "Heart of Glass", "Rapture," "Call Me," and "Long Time" from their latest UK Top 5 Album Pollinator. On bass was punk legend Glen Matlock, one time Sex Pistol.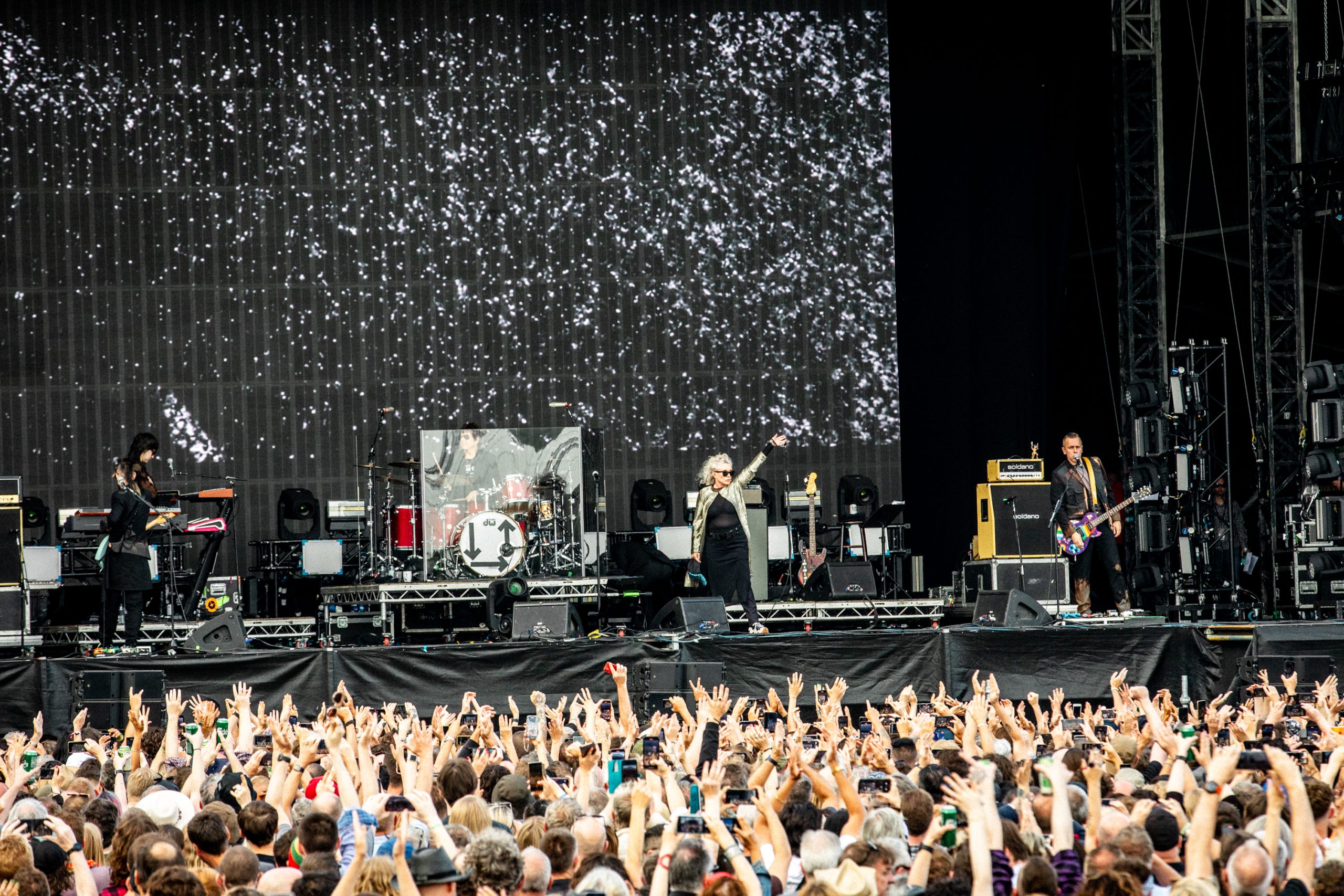 "Whoever you are, wherever you are, here's to you… on my birthday!" Debbie told the cheering fans. Like Iggy, the 20,000 strong crowd sang Happy Birthday to frontwoman Debbie before they launched into "The Tide is High," the perfect soundtrack for a sunny Saturday afternoon.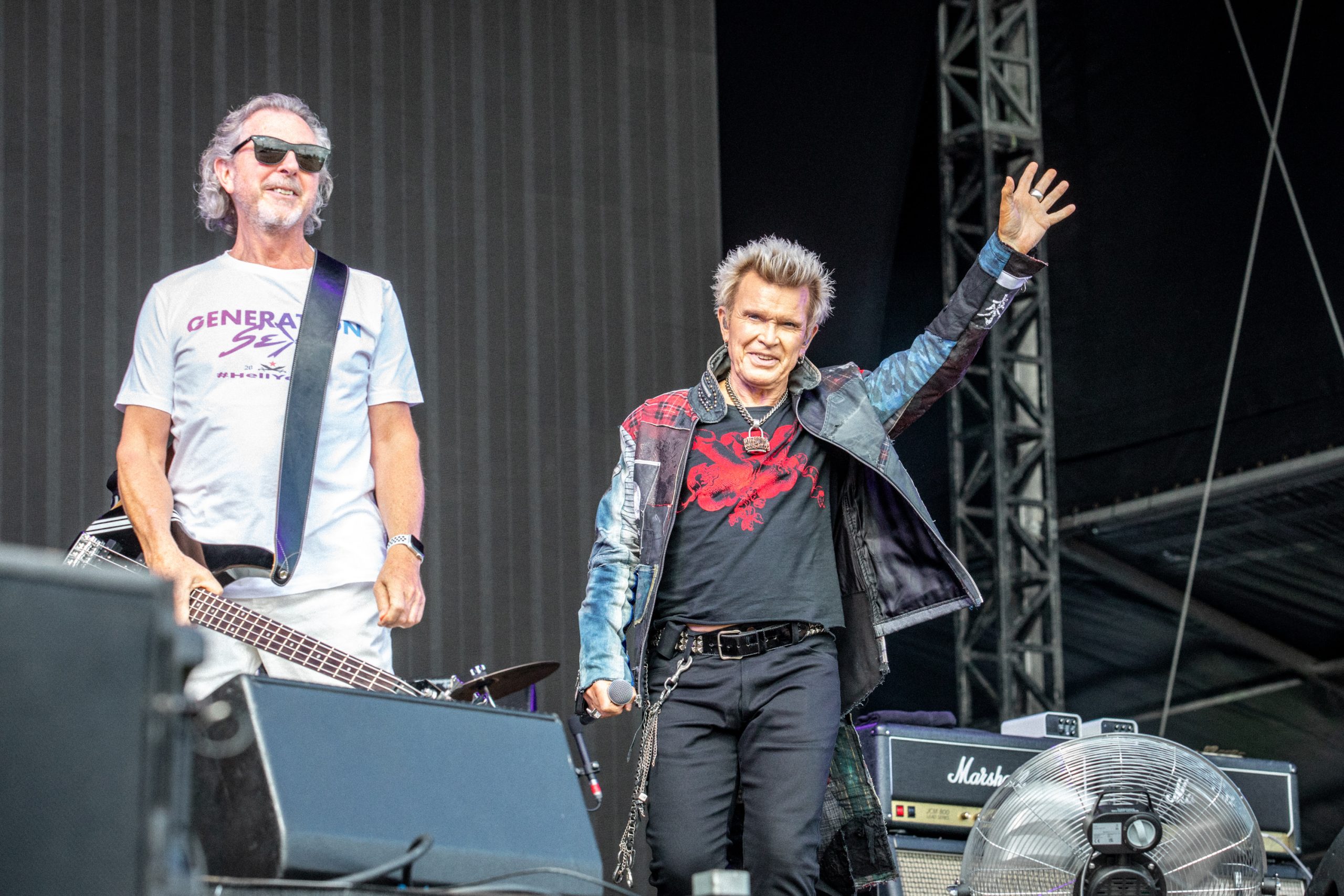 As part of their first ever UK tour, punk supergroup Generation Sex (featuring Sex Pistols' Steve Jones and Paul Cook, as well as Generation X's Billy Idol and Tony James) showed just how influential their contribution to punk is, and they remain an emblem of rebellious spirit and musical excellence, resonating with fans old and new.
From "Pretty Vacant" to "Ready Steady Go" and "Wild Youth", the foursome blazed through hit after hit in style. [Check out our coverage of the band at Hellfest in France last month, in our "Live Zone".]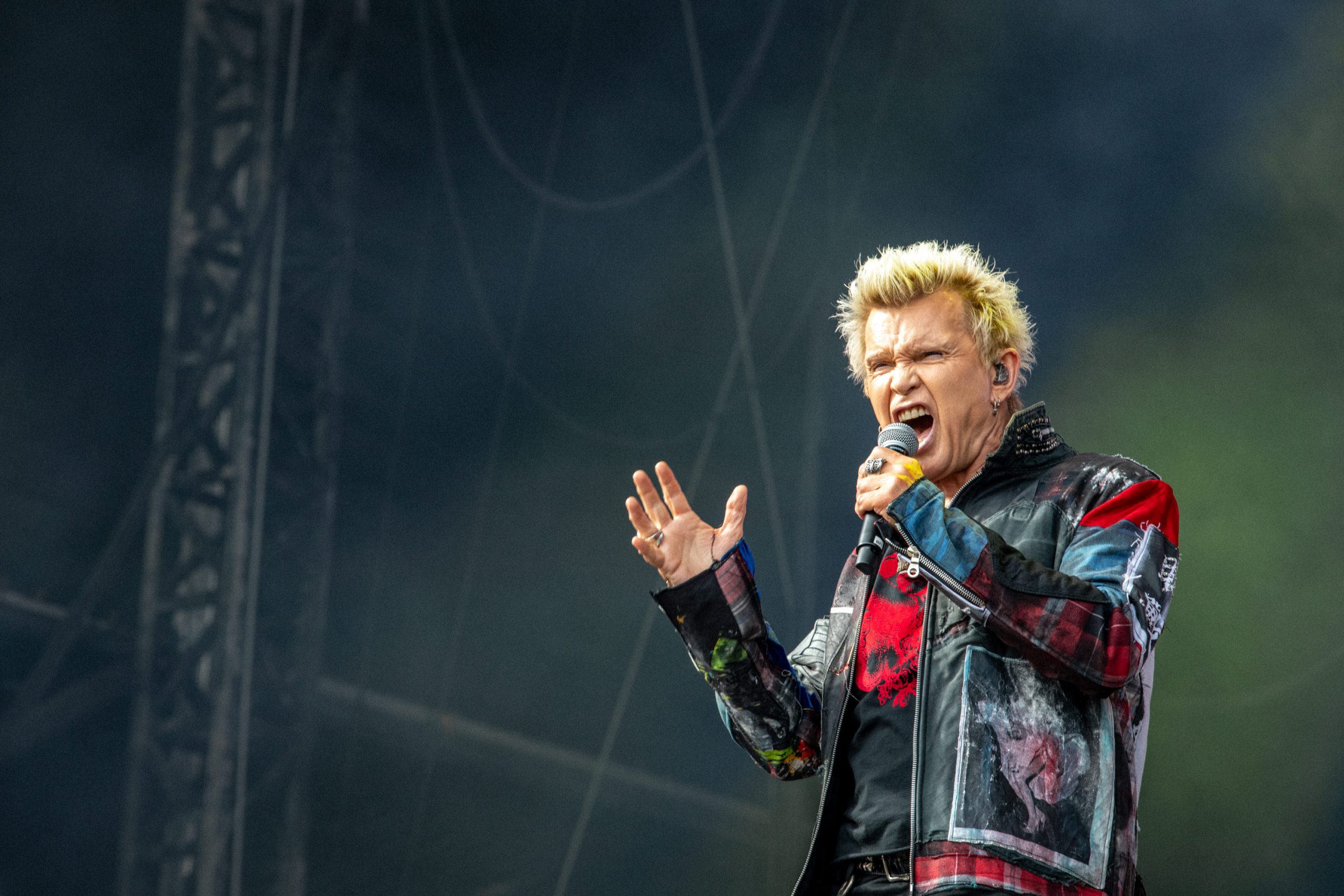 Belfast's own Stiff Little Fingers boasted their notable hits from, "Alternative Ulster", a reflection on the socio-political climate during the 'Troubles', while "Suspect Device" encourages questioning authority.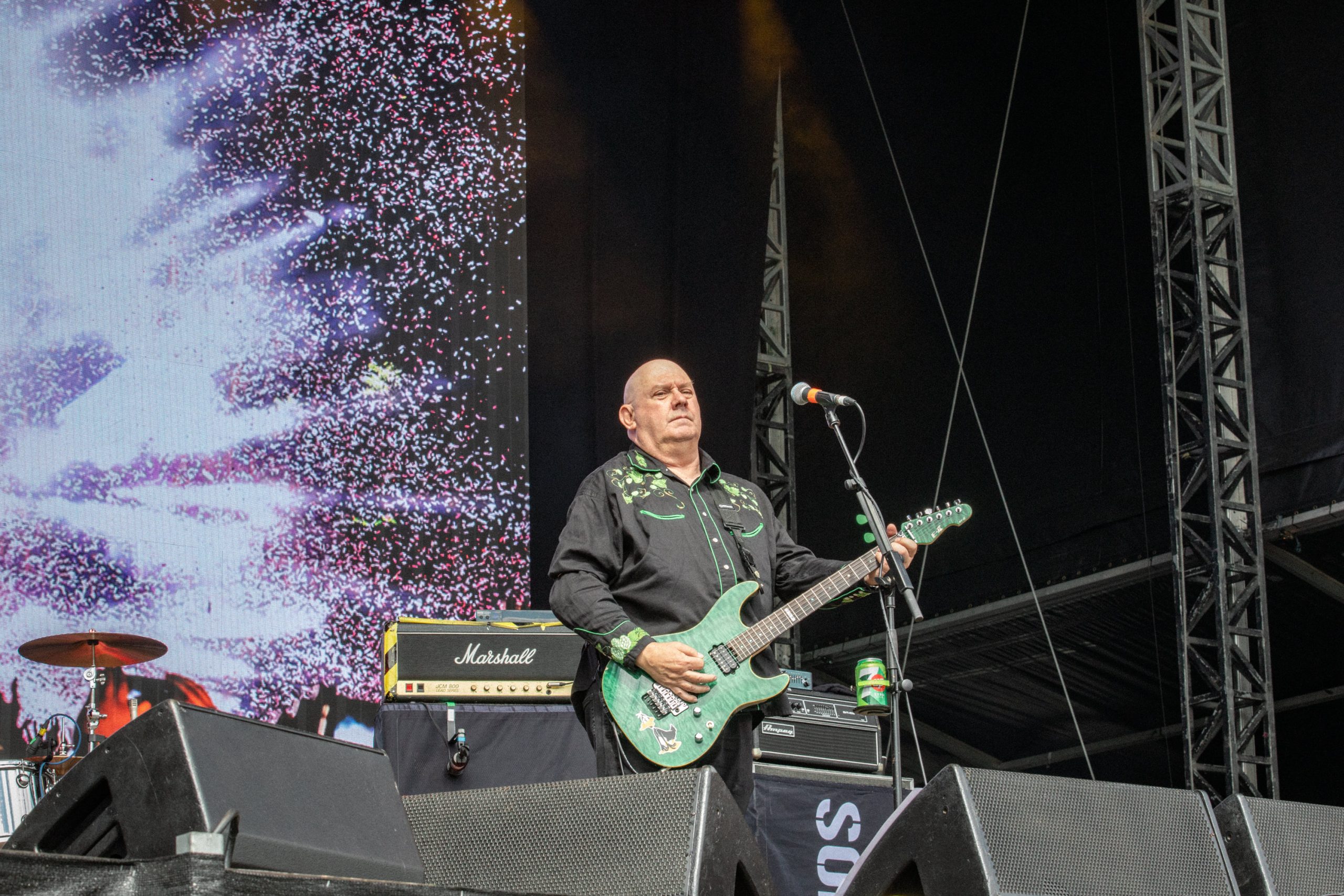 Stiff Little Fingers' ability to address social and political issues with infectious melodies and a punk rock edge has made them a global favourite, solidifying their legacy as pioneers in the genre and the Dog Day Afternoon crowd was with them for every note.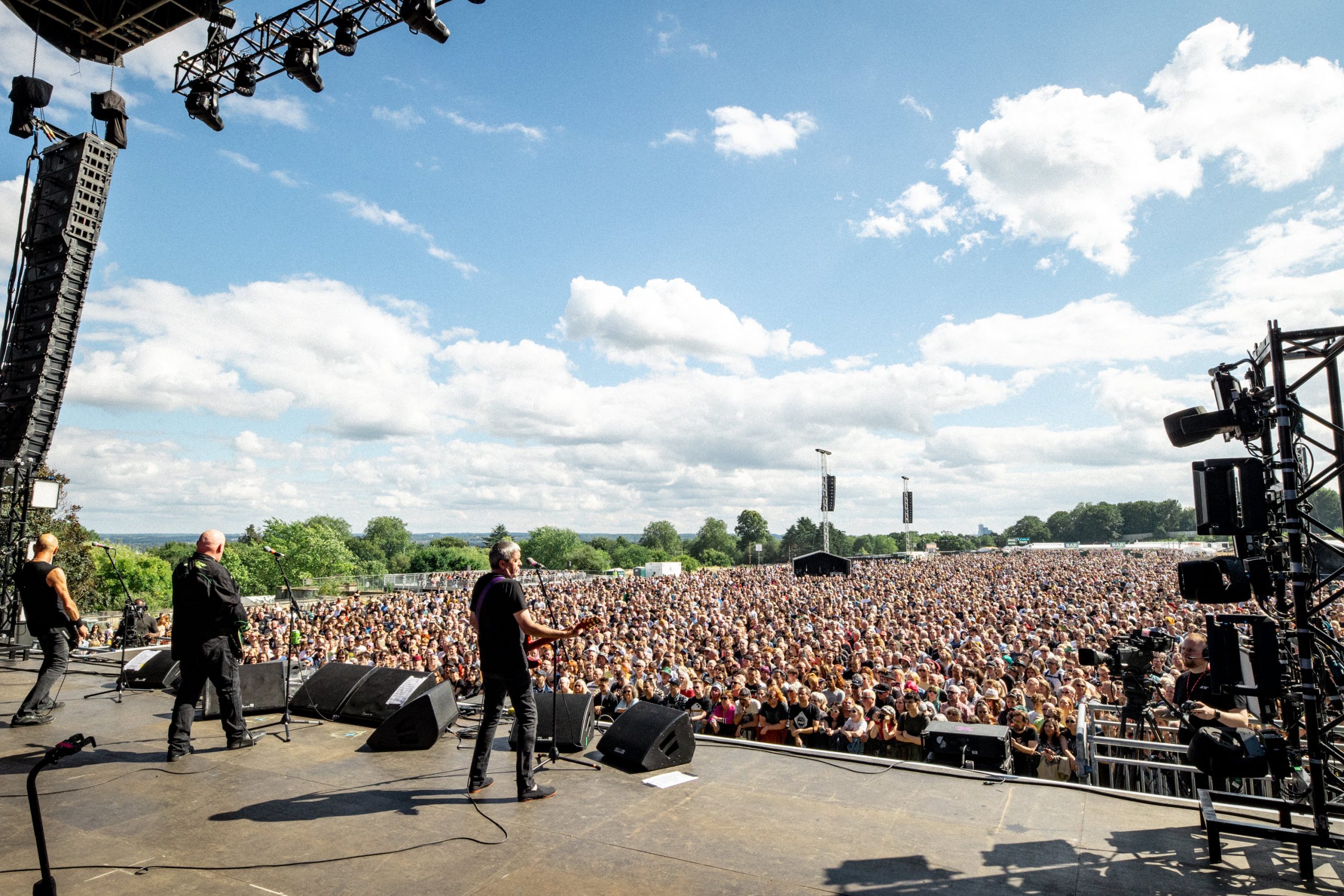 Manchester legends Buzzcocks captivated the crowd earlier in the day with their much loved tracks like "Ever Fallen in Love (With Someone You Shouldn't've)" and "What Do I Get?".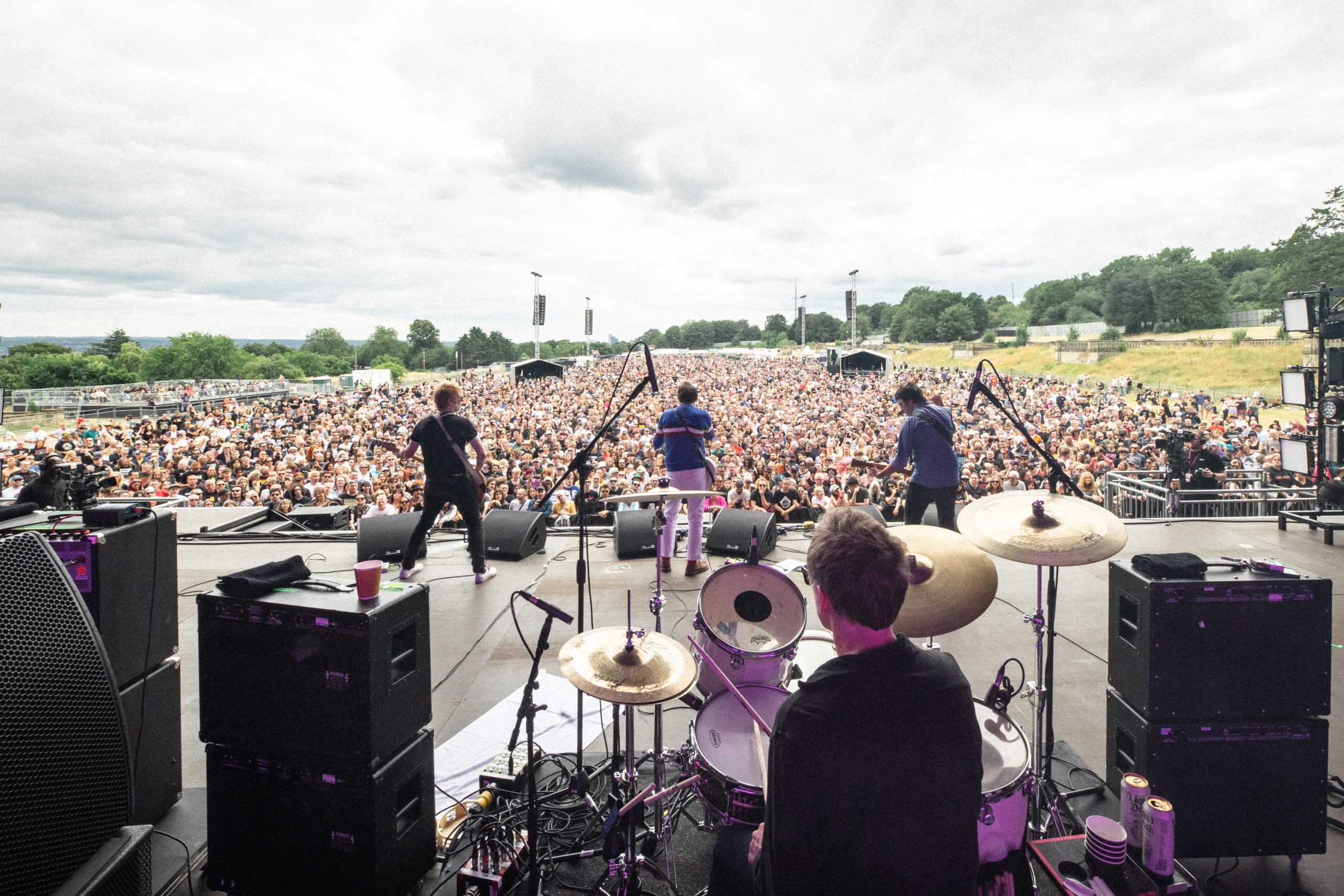 Their audacious approach shone in "Orgasm Addict", fearlessly tackling themes of desire and addiction, and "Harmony in My Head" perfectly showcased their ability to blend infectious melodies with a punk edge.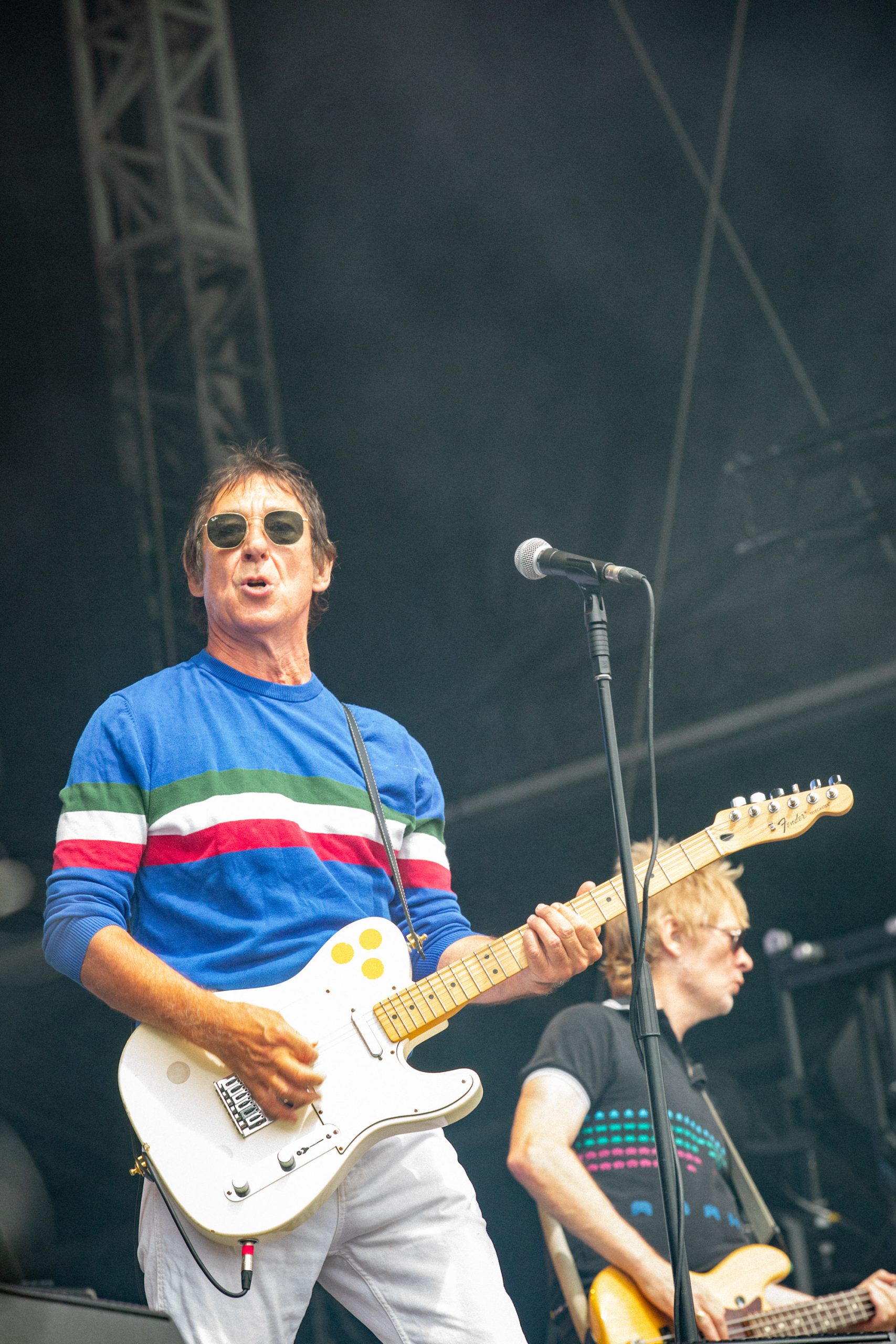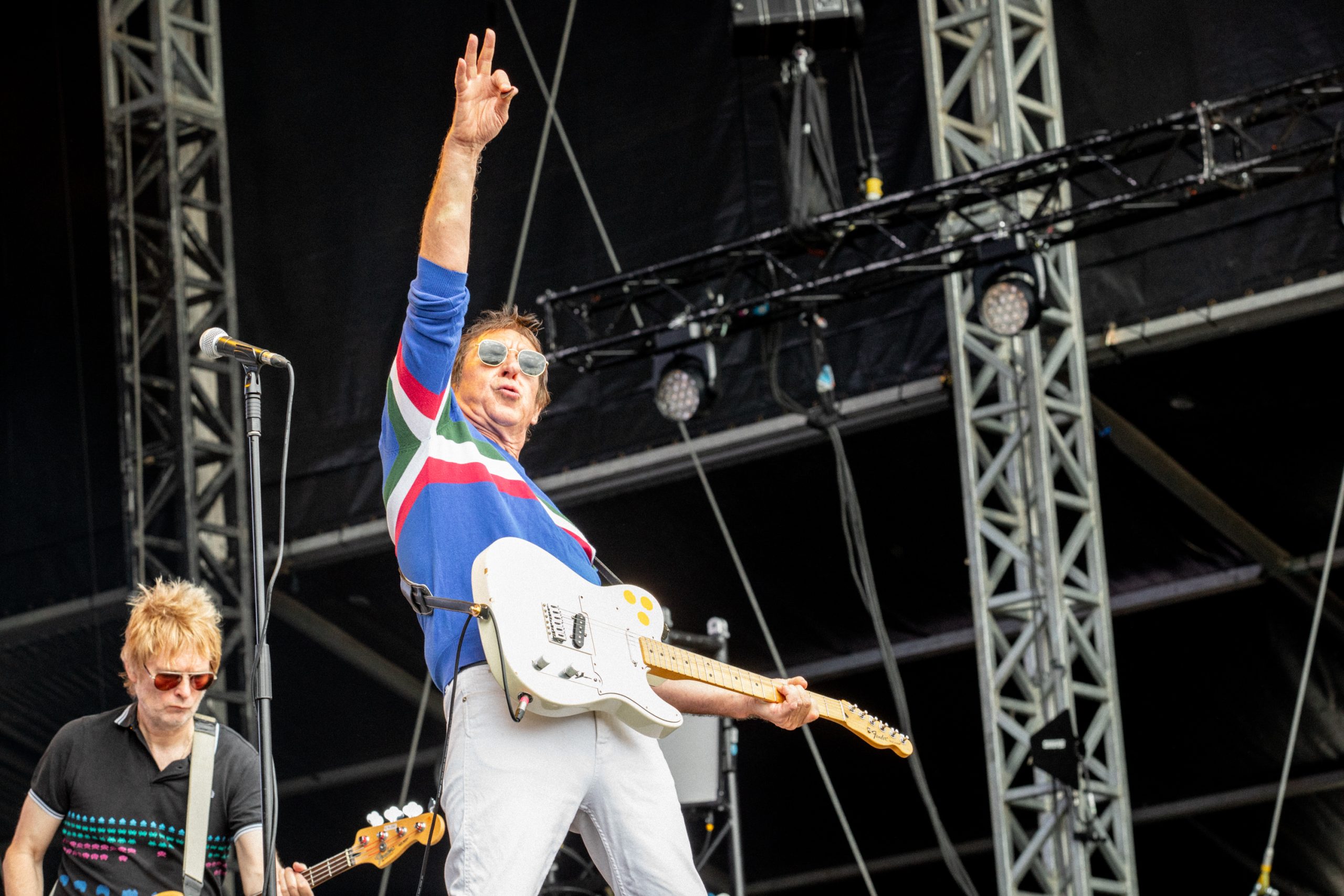 Kicking off the day was Brighton's punk outfit Lambrini Girls. They immediately jumped into the crowds before performing their LGBTQ anthem "Help Me I'm Gay" on the shoulders of a member of the crowd.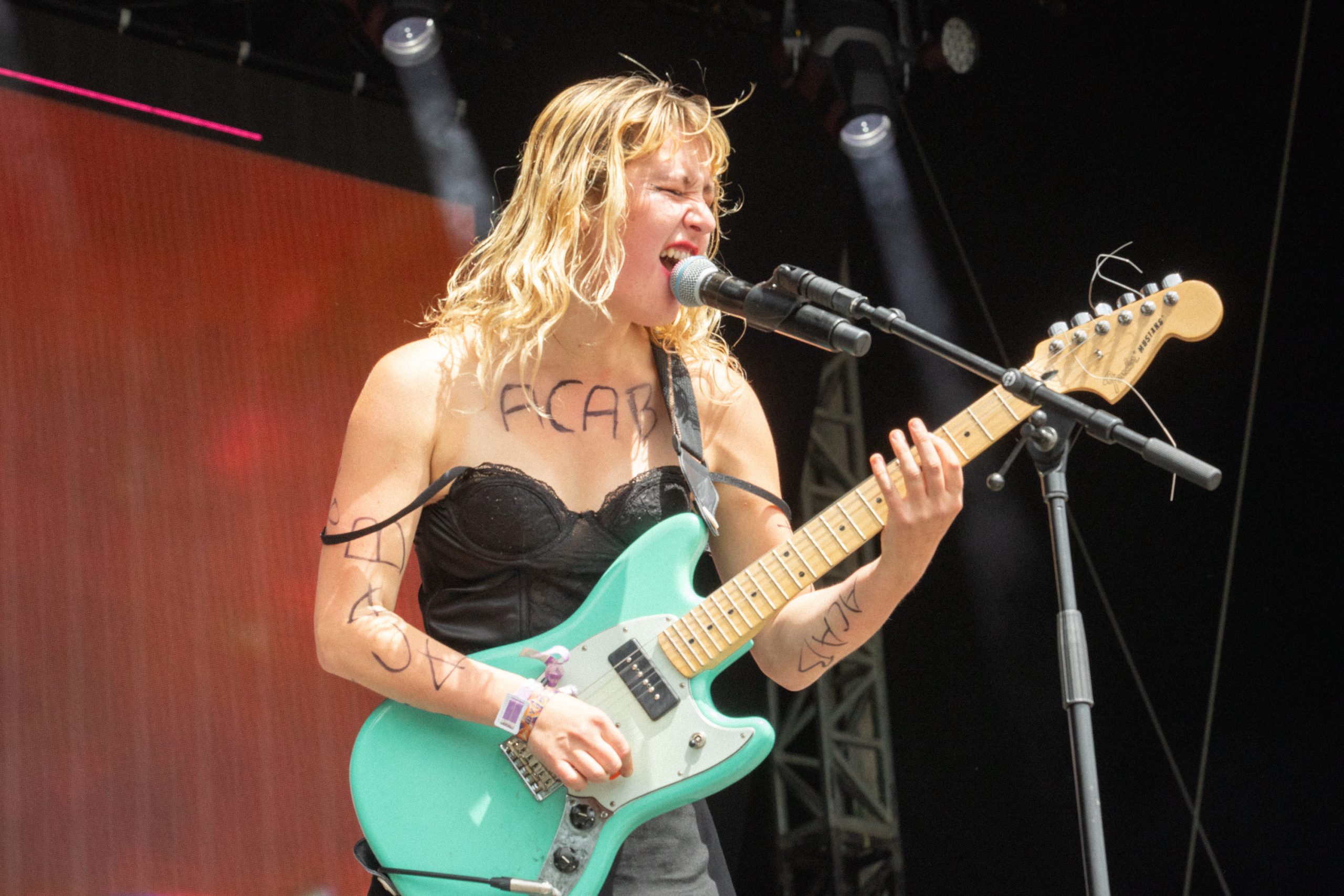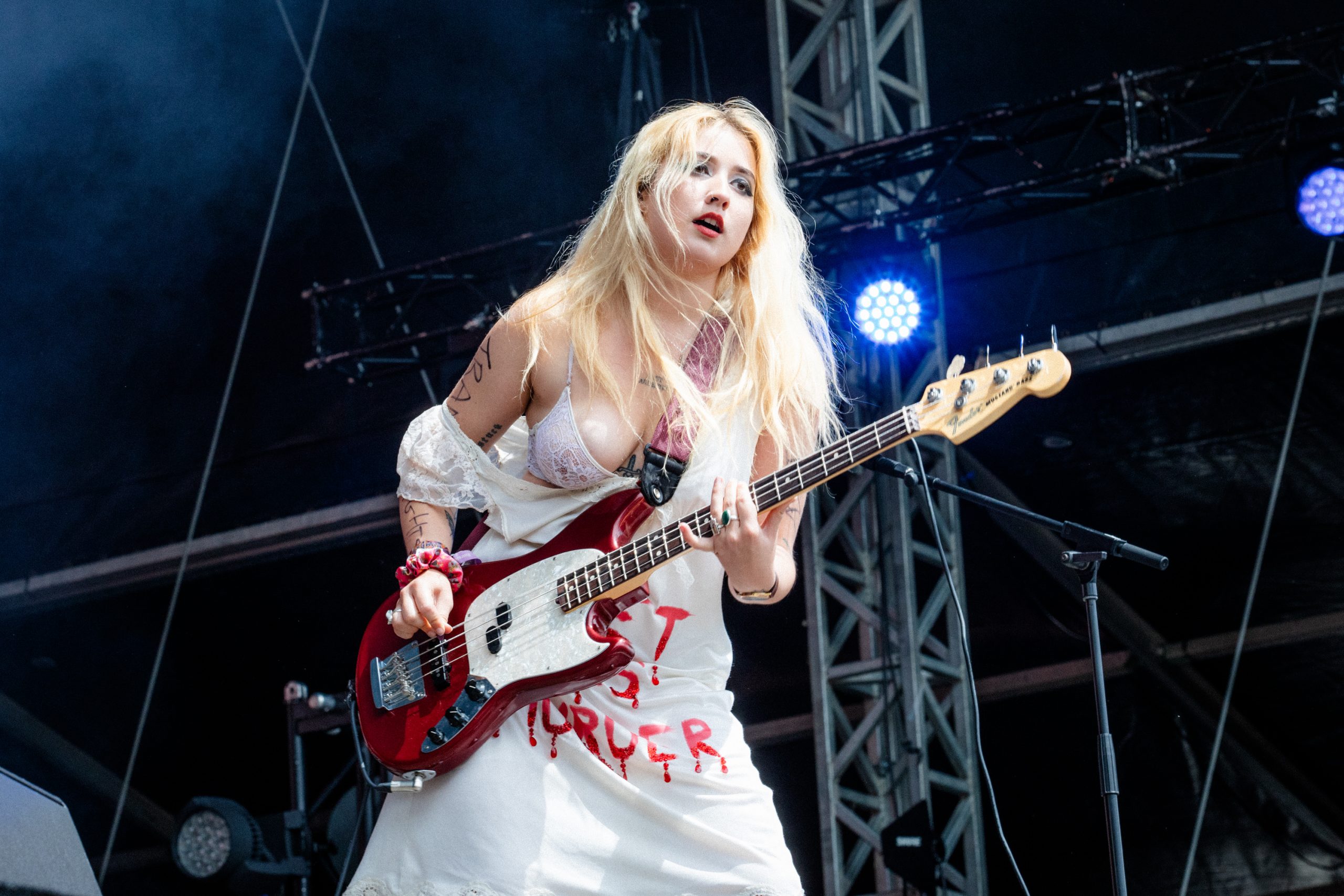 The first ever Dog Day Afternoon festival was a roaring success, a day that brought the punk community together, and in the words of the Daily Telegraph: "On a day when old punks came out to relive the hits of their youth, Iggy Pop pushed the music so far beyond nostalgia it sounded like the future."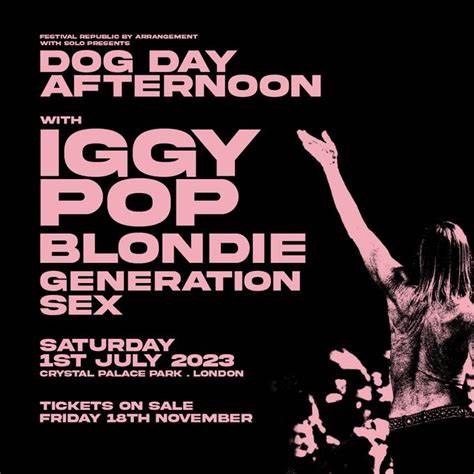 ---
---
Photos: Victor Frankowski
* Iggy Pop pix: Steve Thorne/Getty