2023 was the fifth year of Neighbourhood Weekender, which kicked off in 2018 and missed a year in 2020 for obvious reasons. This magazine popped its NW cherry last year, as you can read all about in our "Live Zone".
For me, the best act of the festival by far was Self Esteem's stunning theatrical performance on the main stage on Sunday, directly before Sheffield's Brit Pop legends Pulp. Sheffield lass Rebecca Lucy Taylor aka Self Esteem, perhaps channeling a touch of Madonna from her 'Blonde Ambition' tour days. Self Esteem's set was utterly magnificent.
Her star most definitely still on the ascent and her performance worthy of a headline slot on any main stage at any festival. Future arena-filler. Mesmerising to watch and her voice is spot on. Strong songs, and she and her dancers look fabulous in their white gear, the dancers adding huge value to the visuals. Love the 60's sunglasses.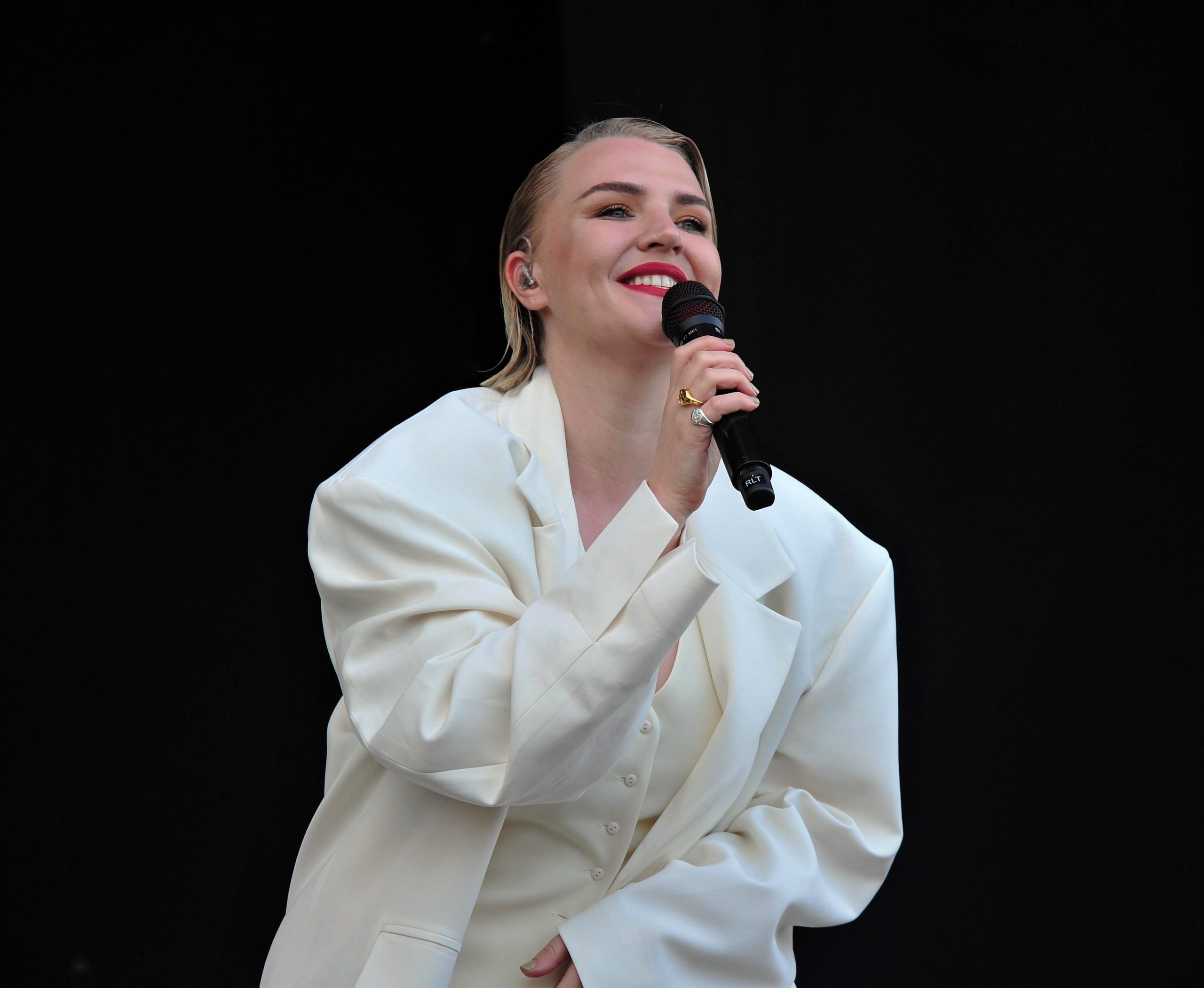 Not sure who choreographed the routines, but hats off to them. Rebecca and the dancers have palpable chemistry between them and that adds value to the show. My bet is she'll be headlining this festival in the next few years.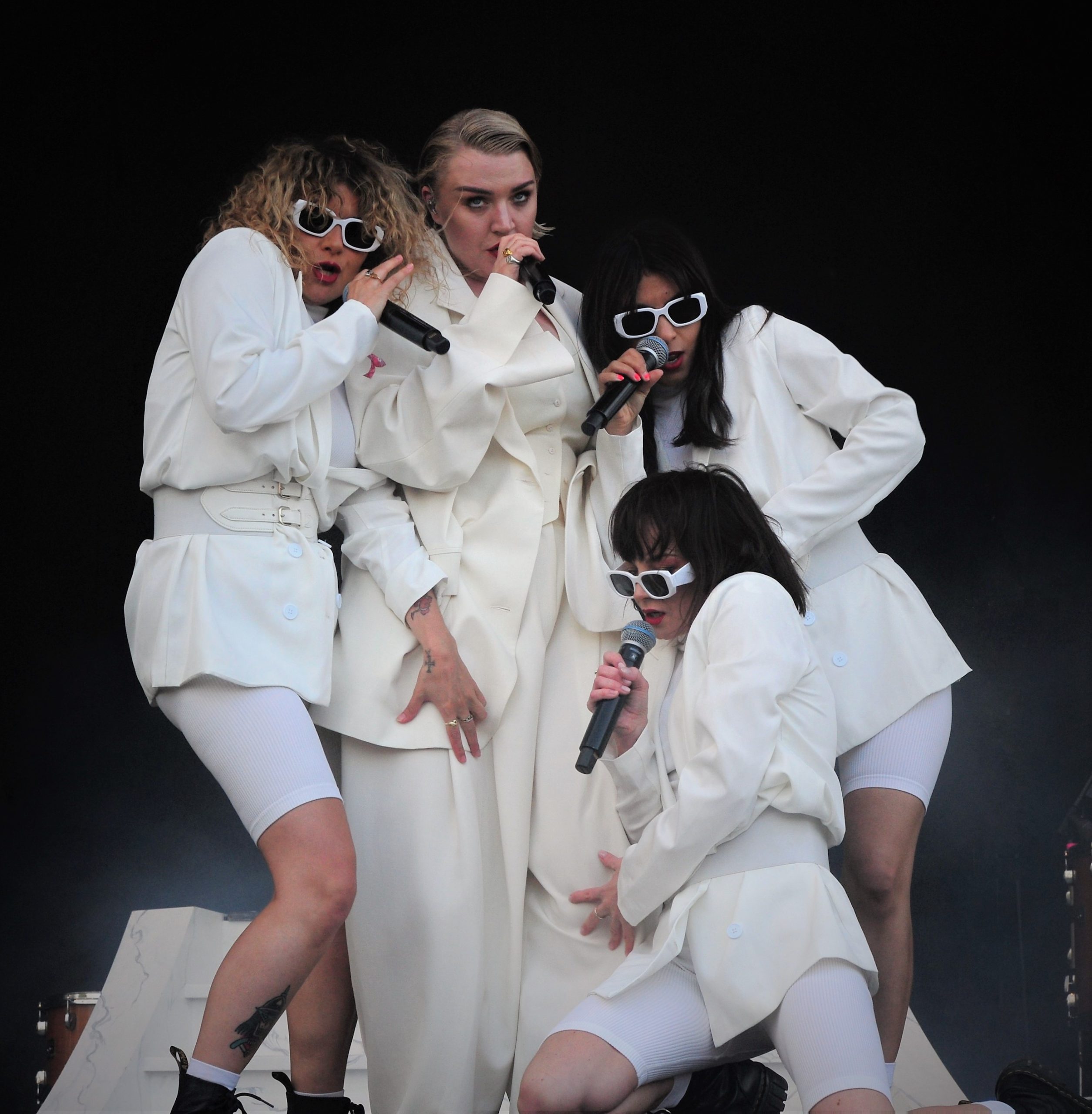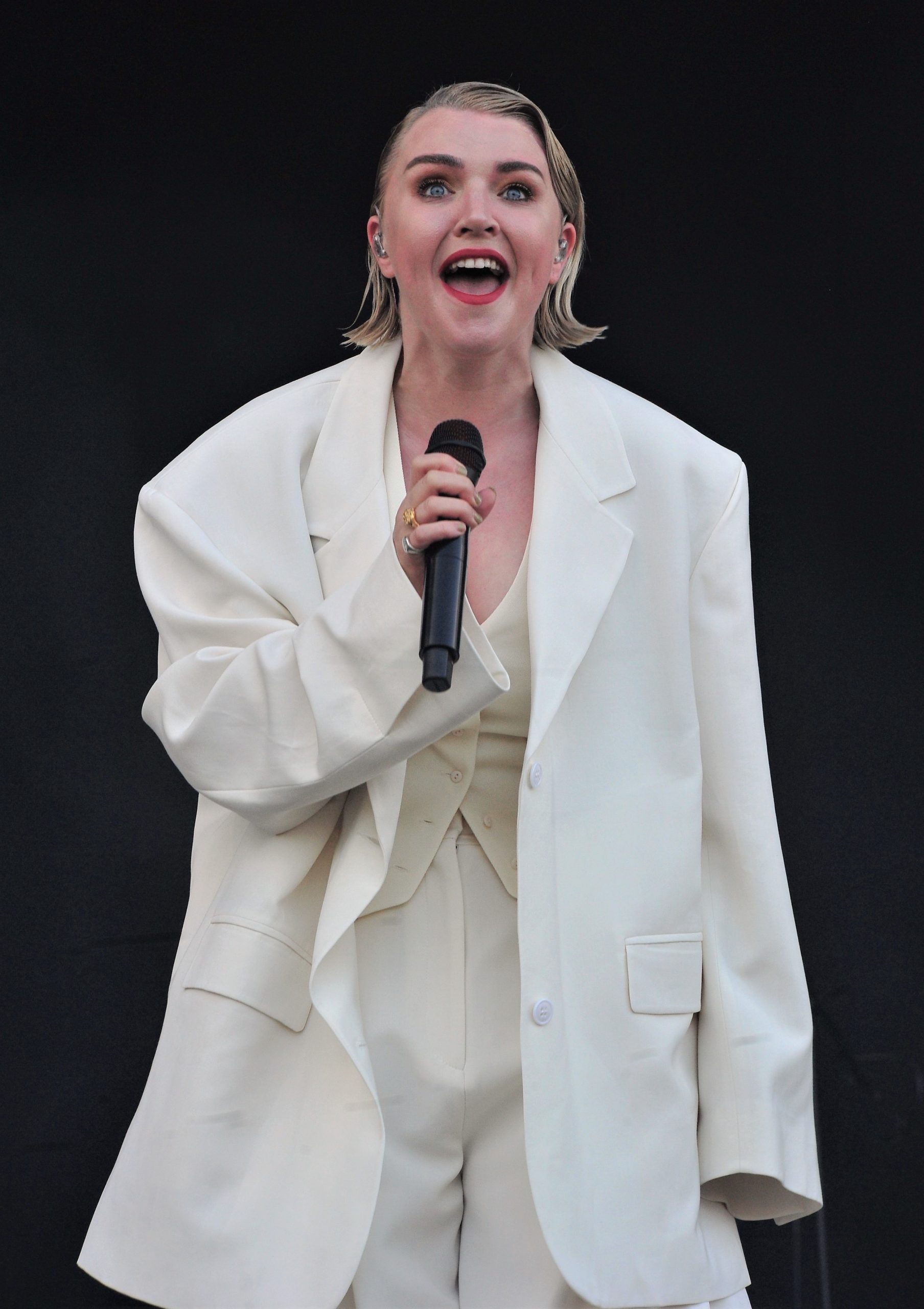 Factoid: Self Esteem has recently been honoured in her native Sheffield by having a one million pound bus named after her, and her name and photos plastered all over it. She even got to drive it (off-road!).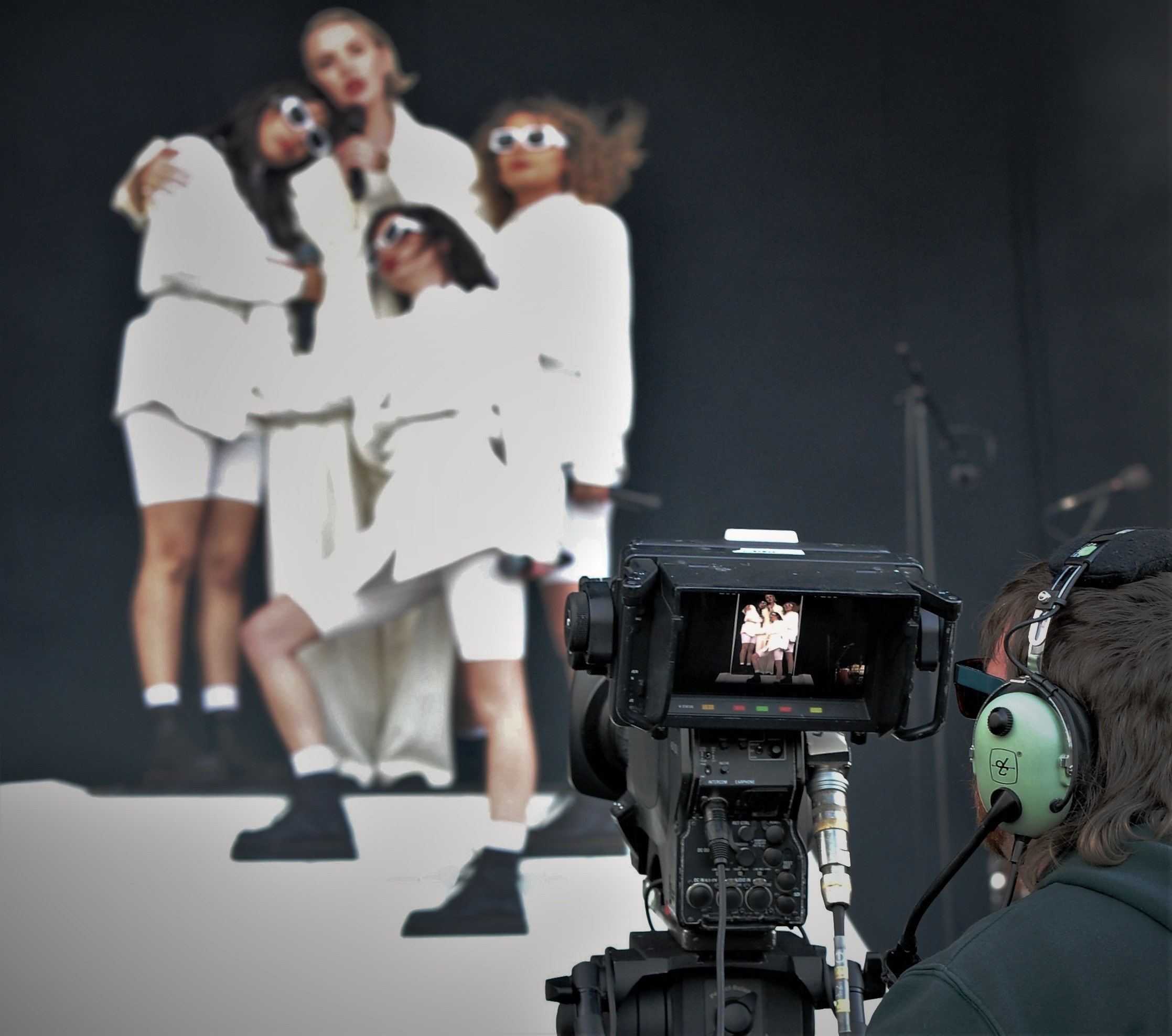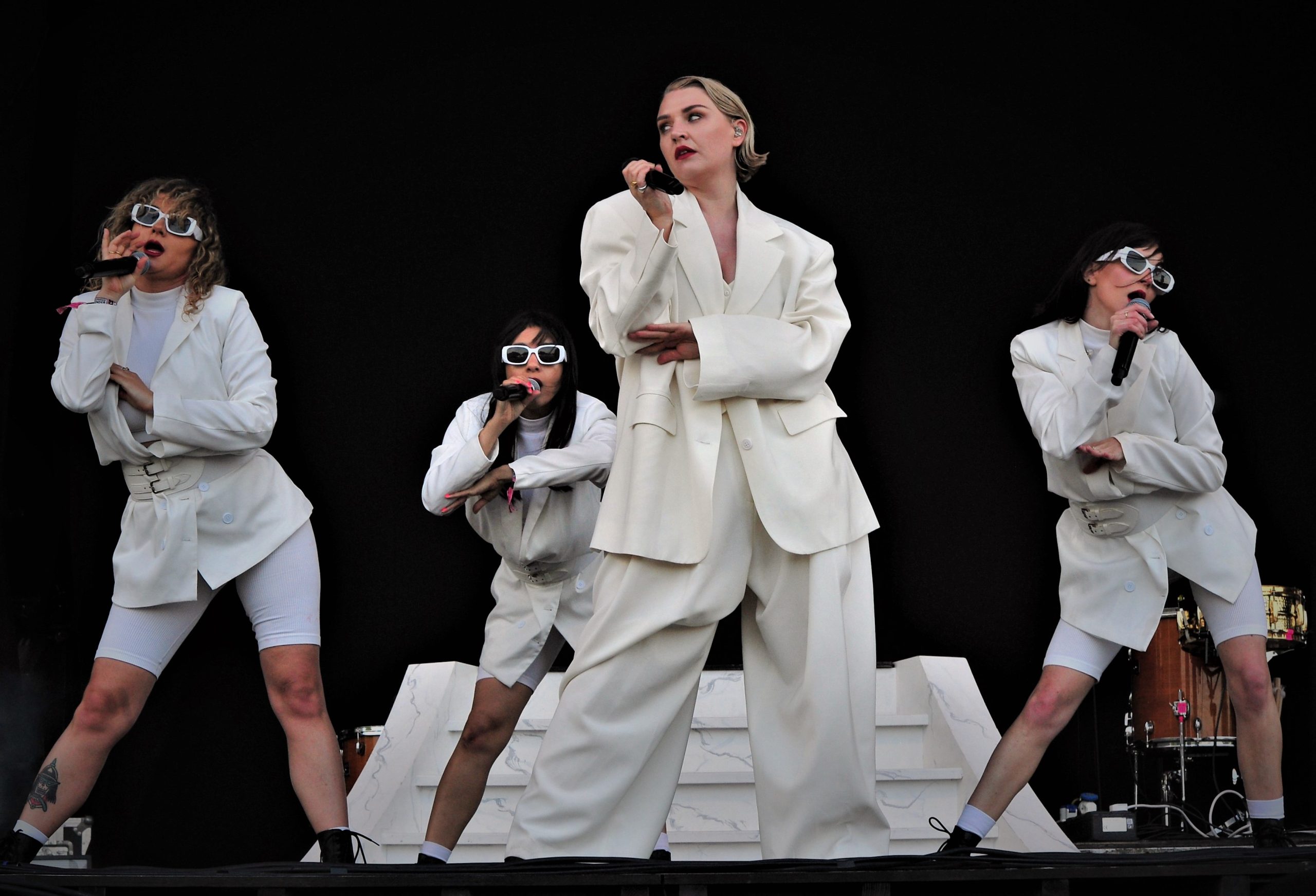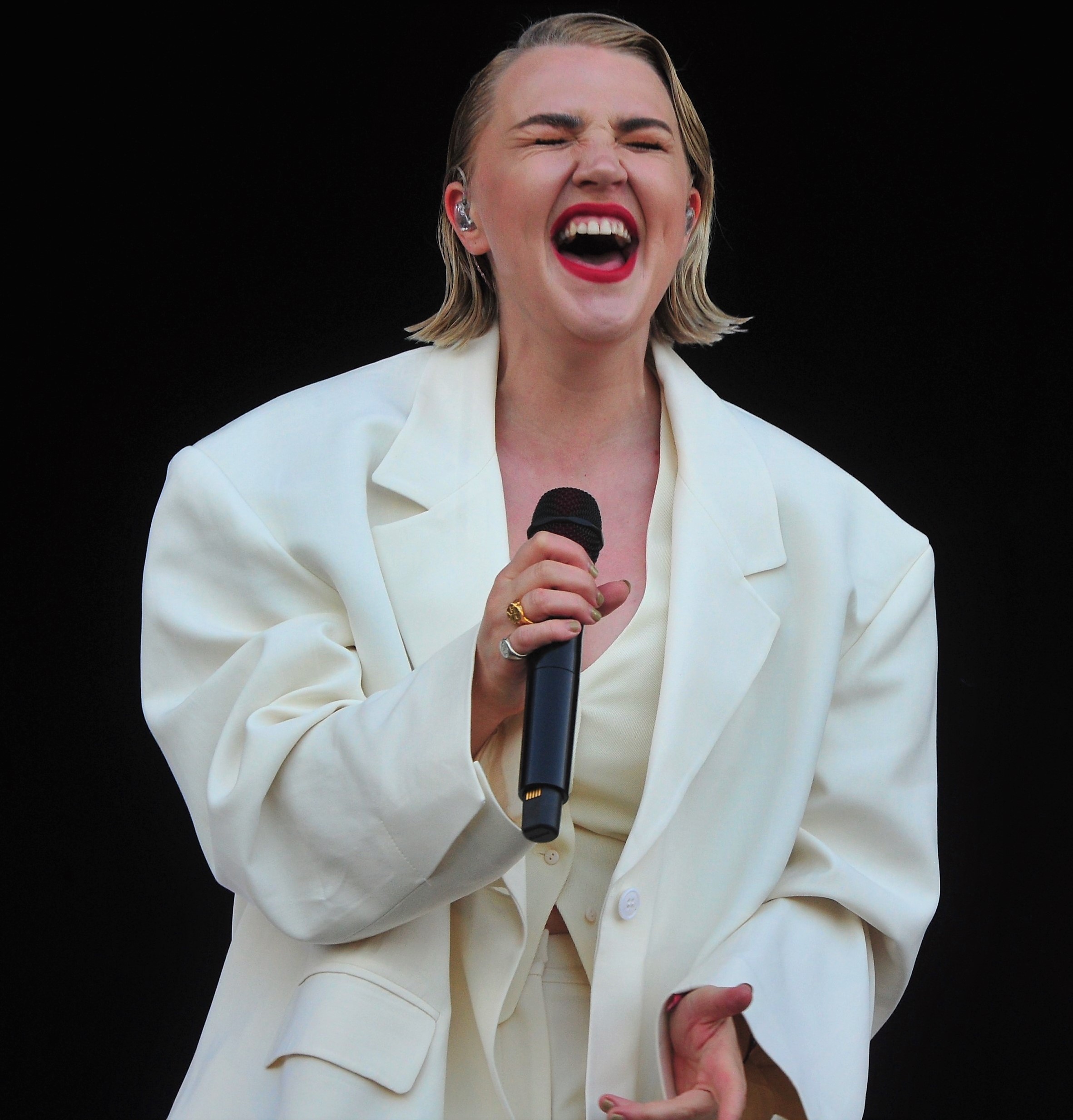 Day one wasn't quite sold out, but it looked like day two may well have been, for Pulp. An estimated 25,000 people partied across the two days on this Victoria Park site, home to the very first V Festival back in 1996, when Jarvis Cocker and Pulp were last on this Warrington soil.
fyi: Pulp decided not to allow accredited photographers to shoot photos of them – hence we cannot bring you any close up pix of their headline set. But they delivered a faultless hits-soaked 90-minute set and kept the many loyal Pulp fans in attendance very happy indeed.
(The three shots we do show at the bottom of this page were supplied by the festival promoter's press team.) Meanwhile, all 17 accredited photographers onsite headed up to The Big Top to catch Anne-Marie's cracking headline set.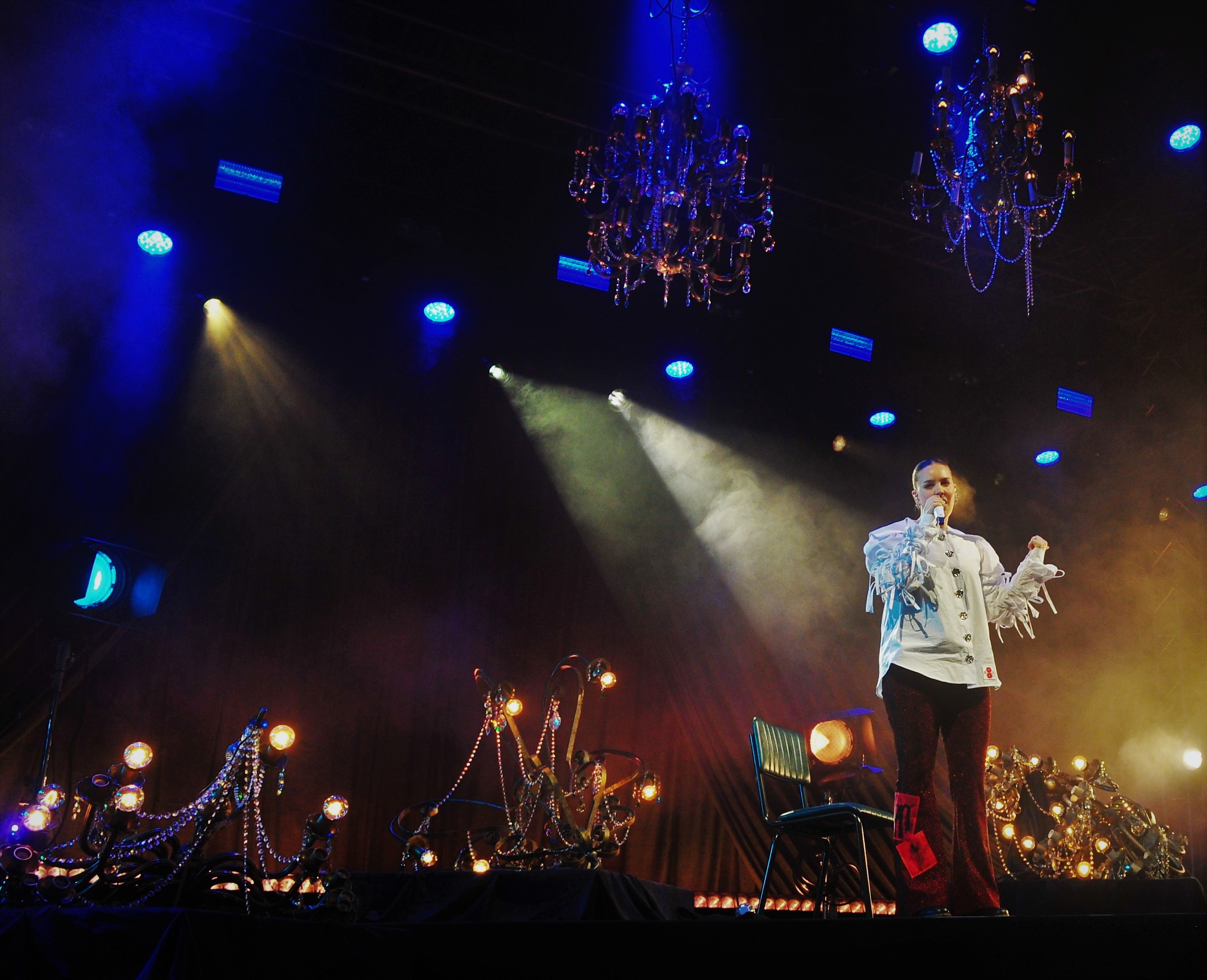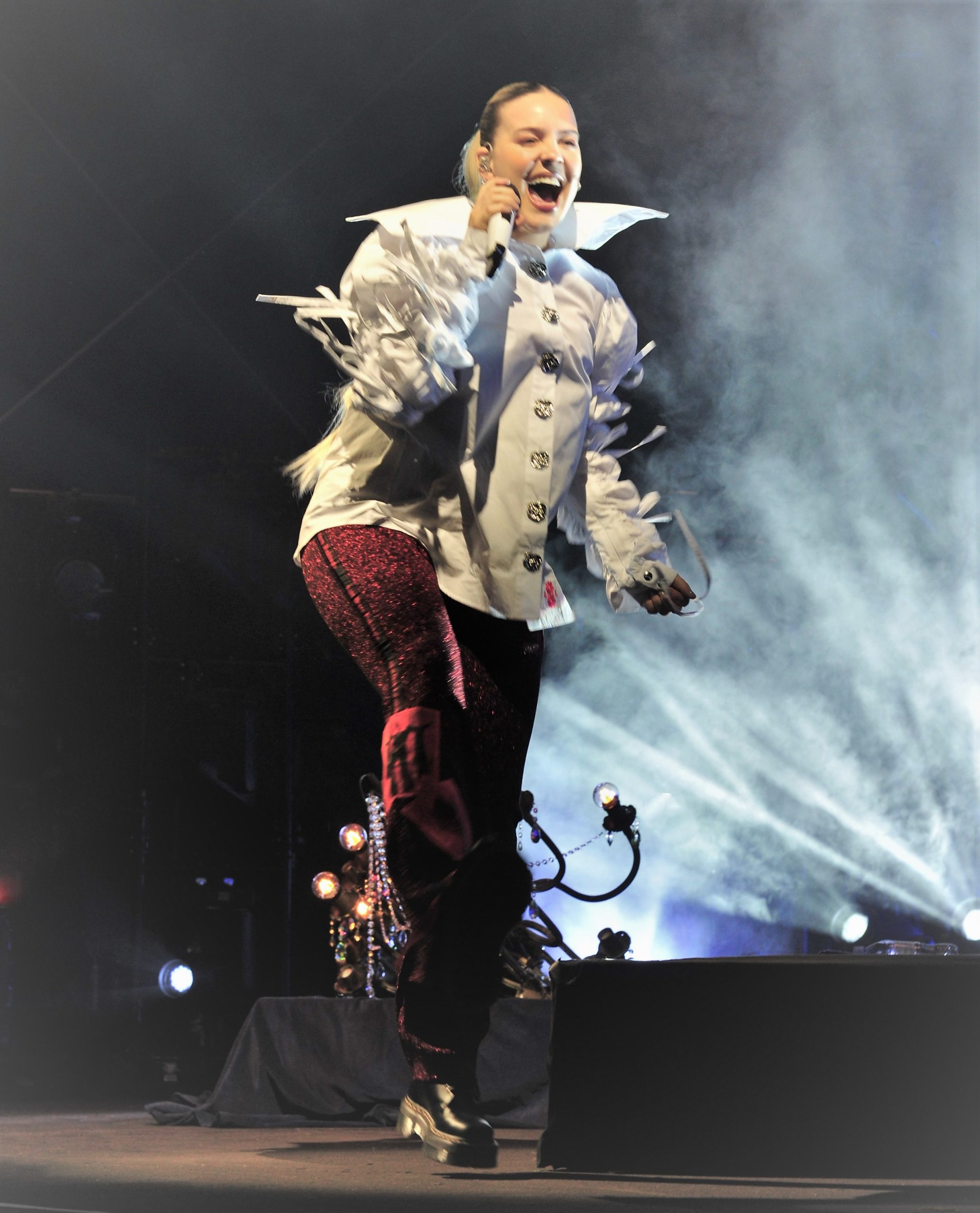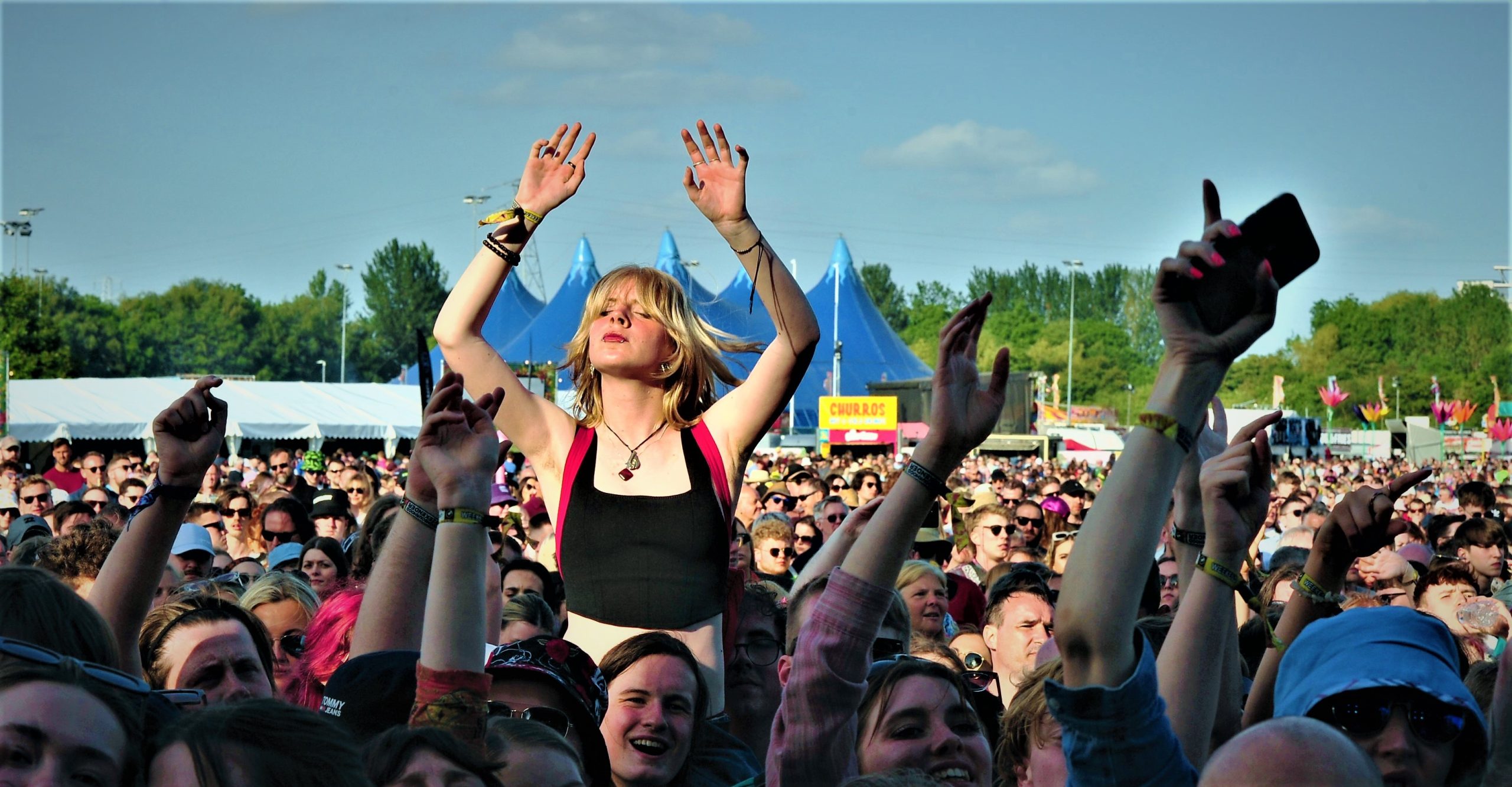 Confidence Man took the slot directly before Anne-Marie, another act that did not allow pro' photography –  Sugababes had same rule on day # 1. Not a whine from me, just an explanation as to why you are not seeing my pix of these big acts among our two-day coverage.
The Big Moon delivered a chilled set at tea time, and are well worth checking out. We covered them at The Great Escape Festival in Brighton recently. CMAT gave a fun and eccentric performance in The Big Top early afternoon, while I was at the main stage for Kula Shaker.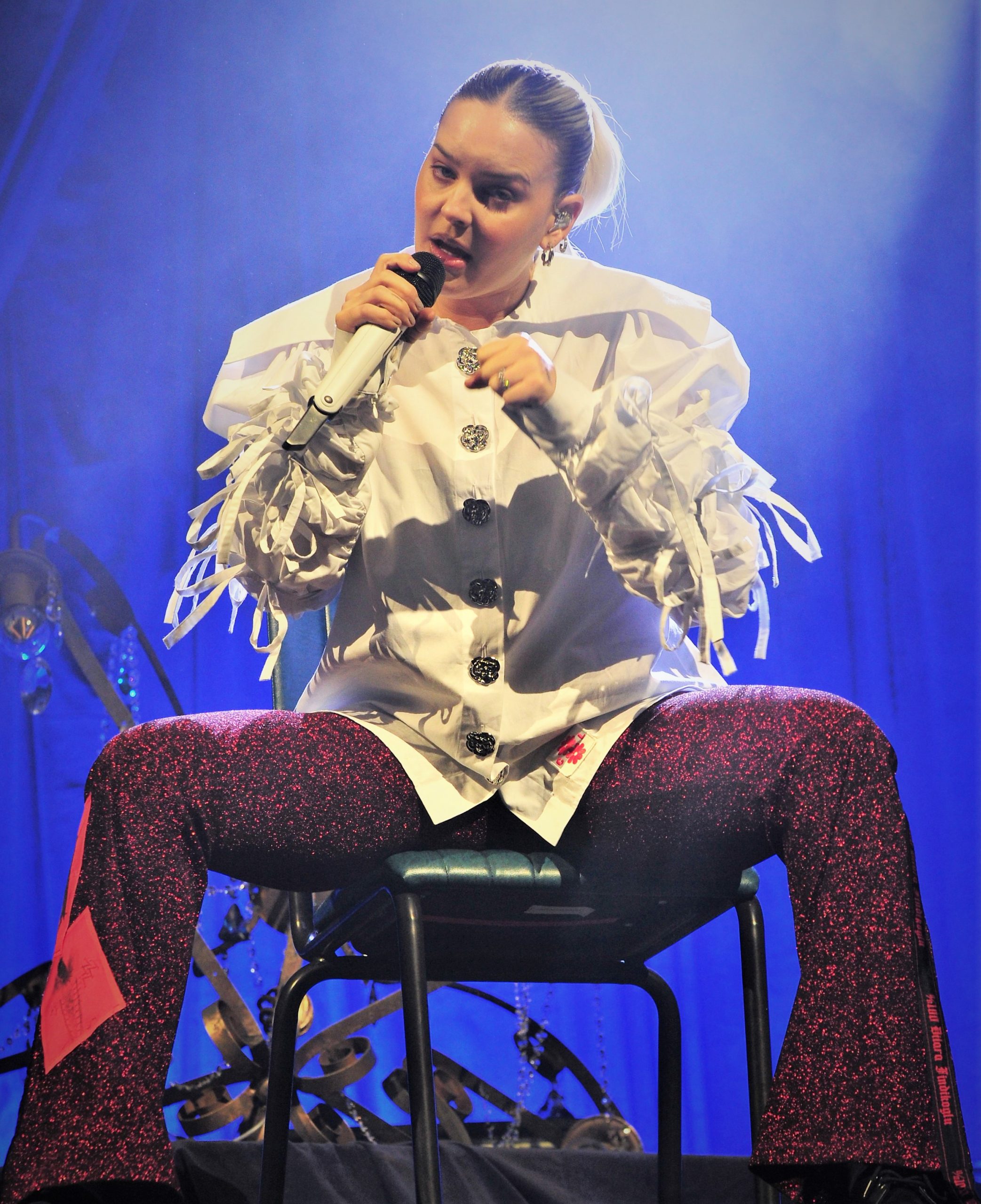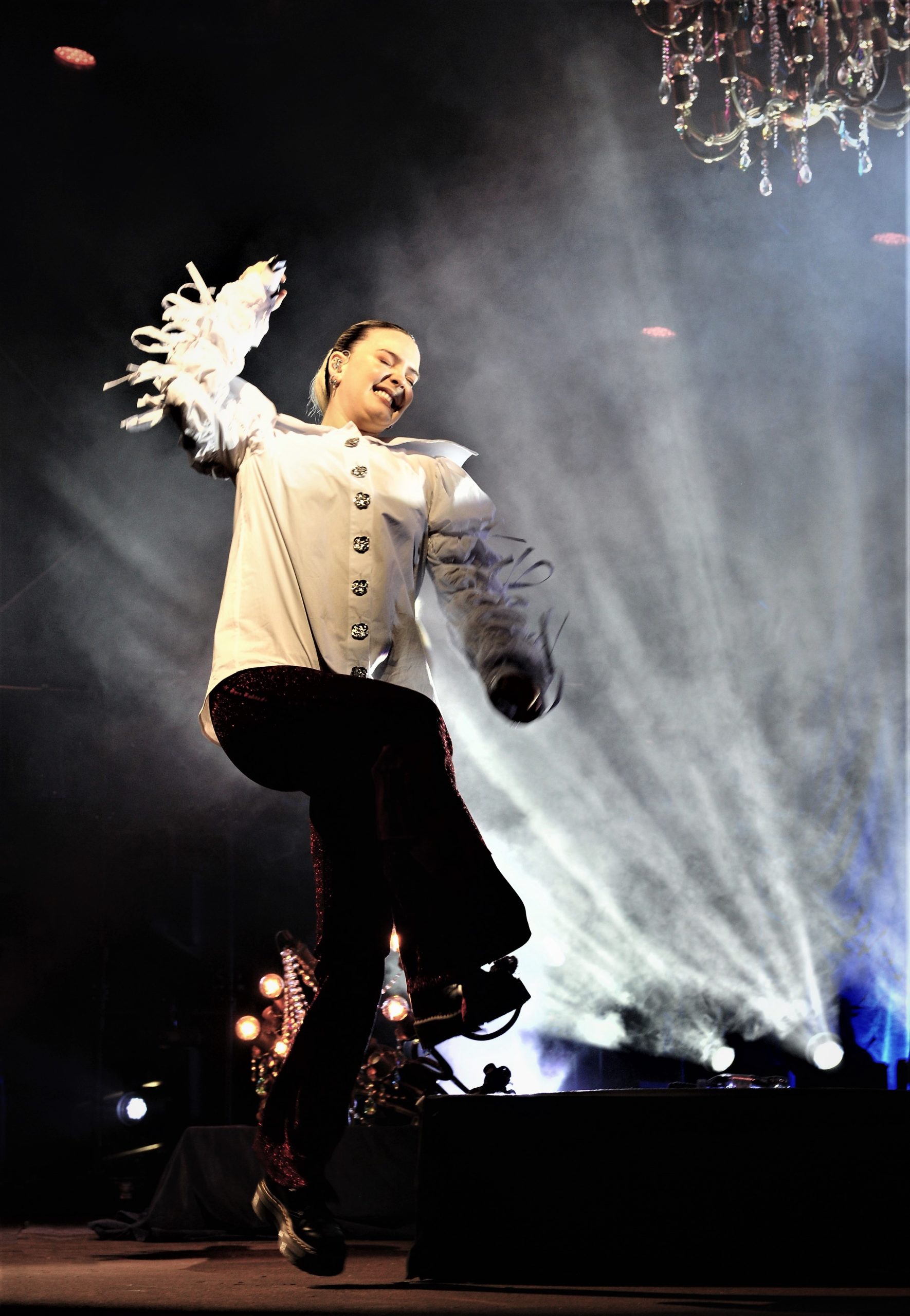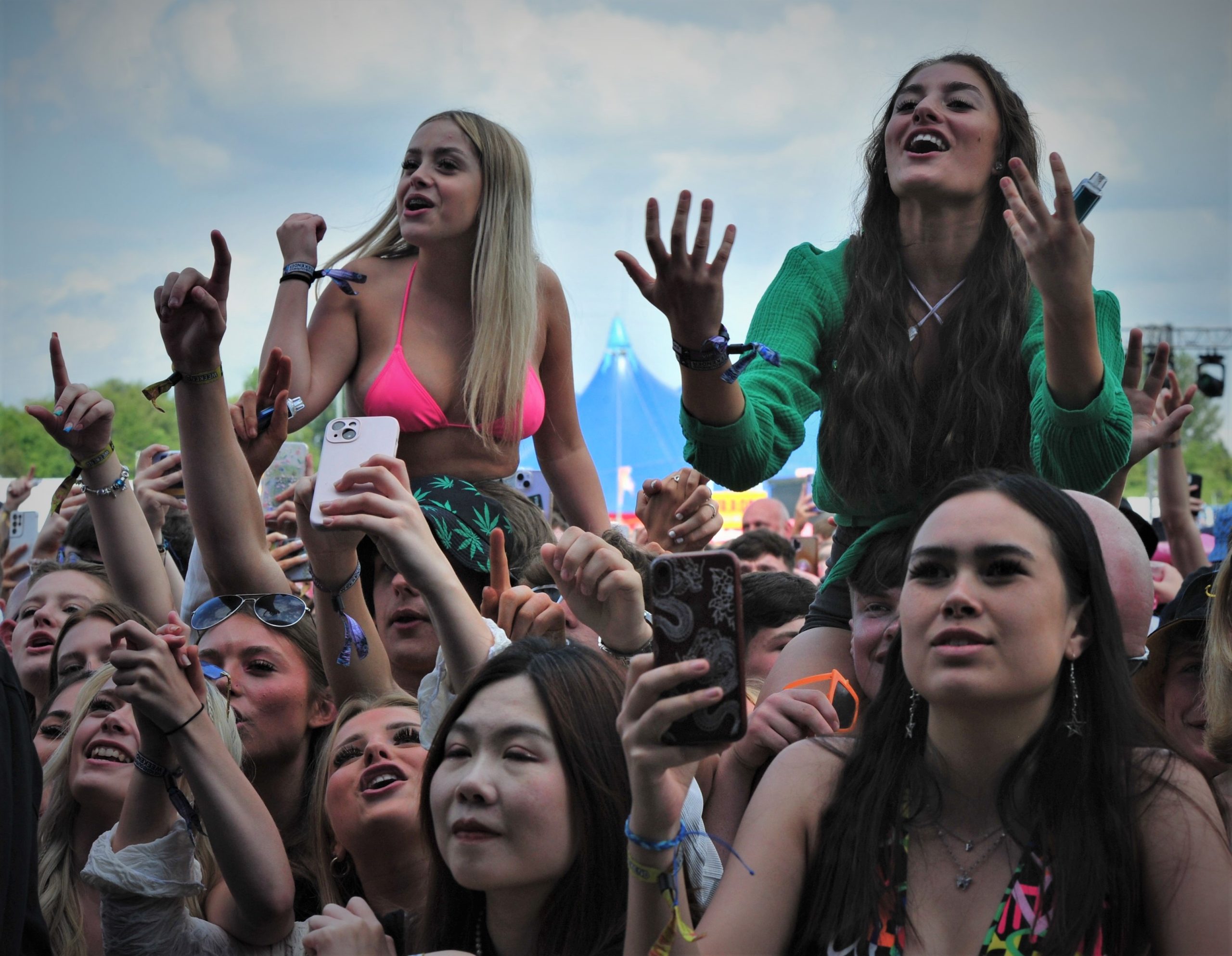 The Bootleg Beatles opening the main stage on day # 2 was a nice start to the day, followed by the brilliant Kula Shaker who I have wanted to see live for years. They were excellent.
Crispian Mills of the acting dynasty the Mills family. Sir John, Crispian's mother Hayley and her sister Juliet all went into acting, but Crispian chose music instead of the thespian career, and I for one am glad he did. [That said, Crispian did direct the film "The Fantastic Fear of Everything", starring Simon Pegg.]
The band sounded superb and Christian is a heck of a guitarist as well as the singer and frontman. A new song tried out here, "Gaslighting" is worth a listen and showed they still have fire in their belly for new material.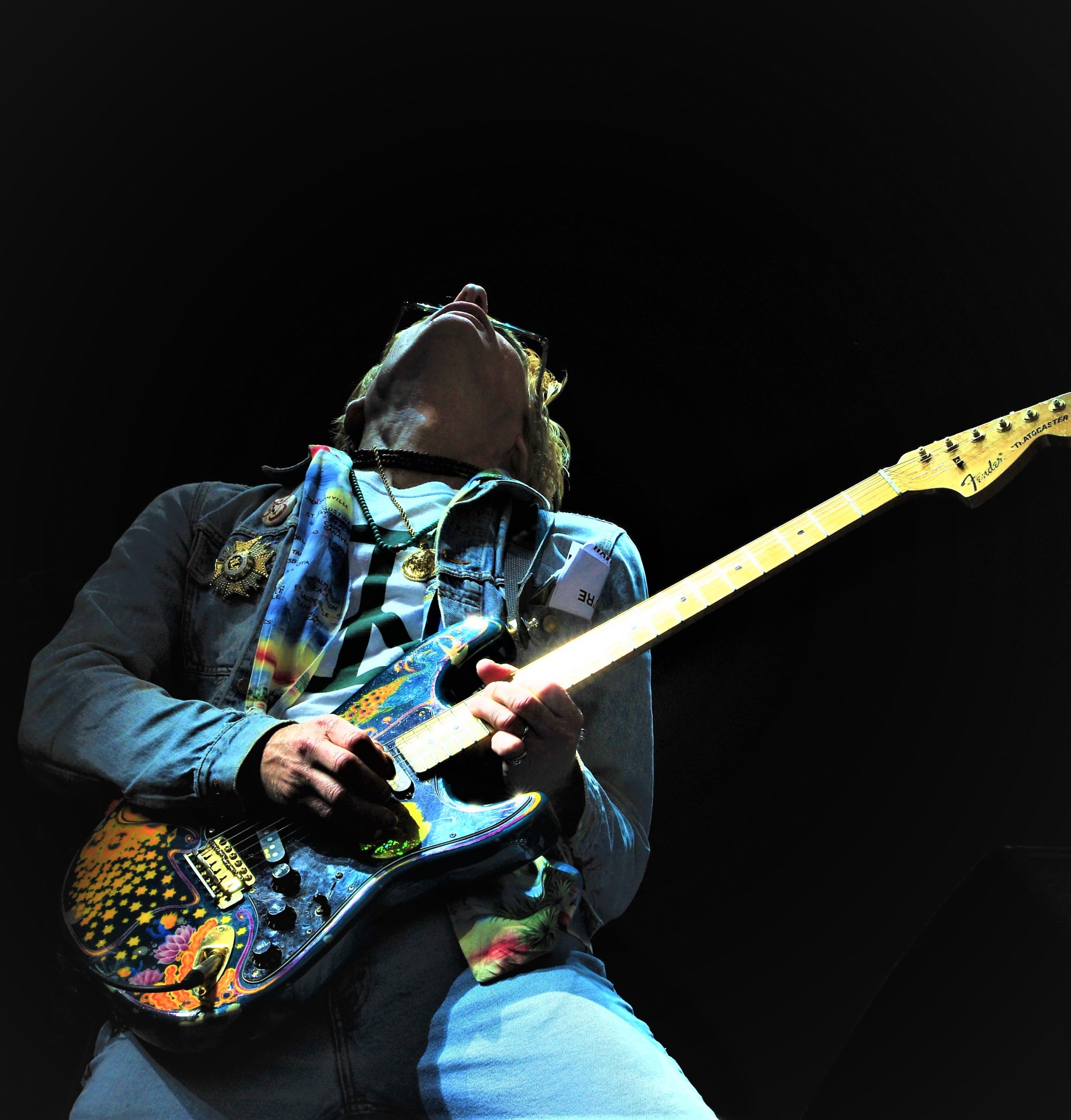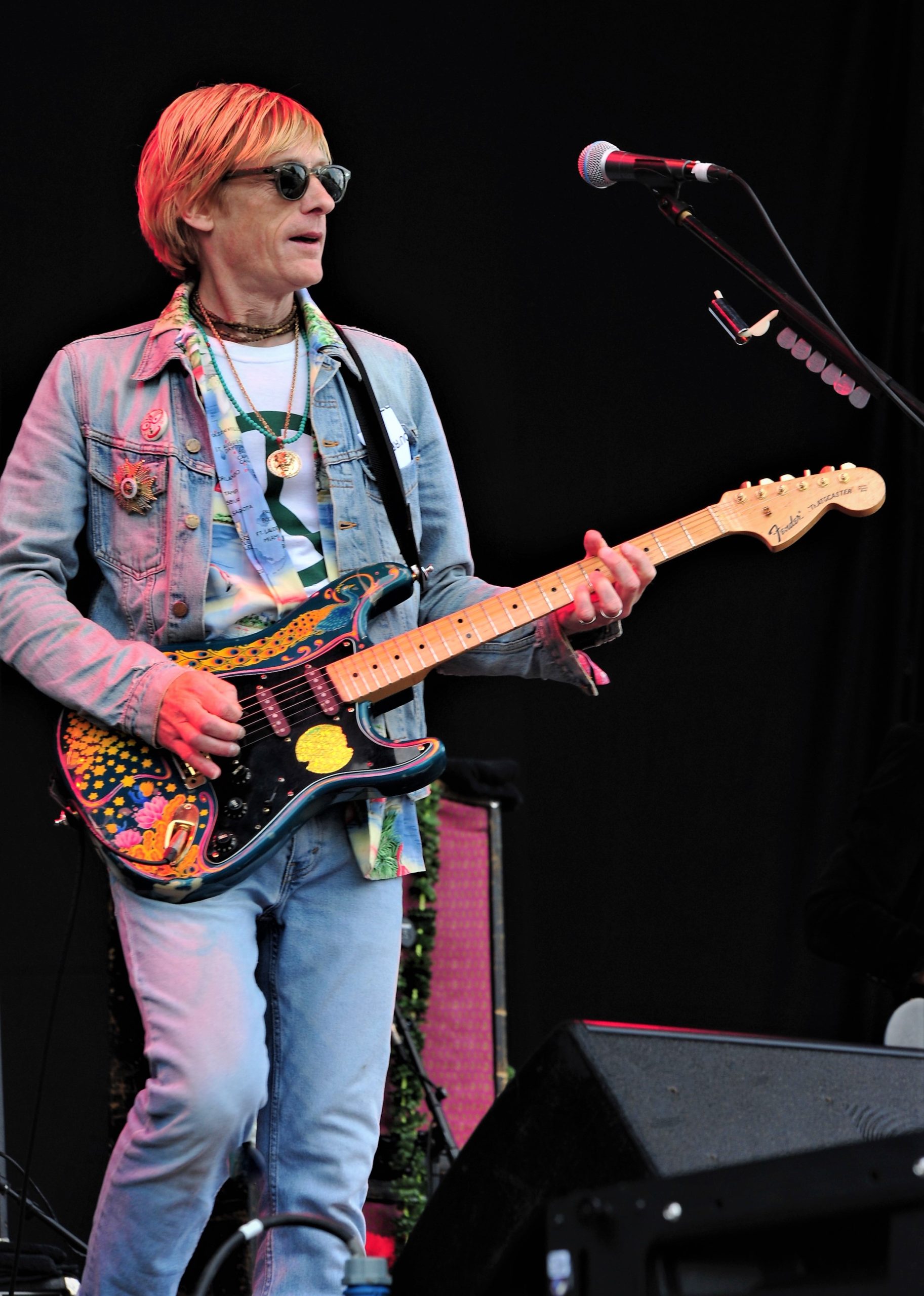 Ella Henderson is a main stage act I have seen a few times over the years and she still has a cracking voice. Pulled a big crowd and many kids, and told the audience this was her first festival for ages since she took a break from the business.
Her set was spoiled a few times with some lads sat on each others' shoulders loudly chanting "F*** The Tories" during some of he songs, but she carried on and ignored them. Presumably aftermath of the furore caused when she performed at The Tory Party Conference in Birmingham in October 2022, which irked many of her fans and in particular, the  gay community.
But these lads' political point being aired at this festival and marring her set for the many children in the audience was plain stupid. Ella is a super artist and long may she be out there doing her thing, today joined only by two backing singers, and singing to tracks.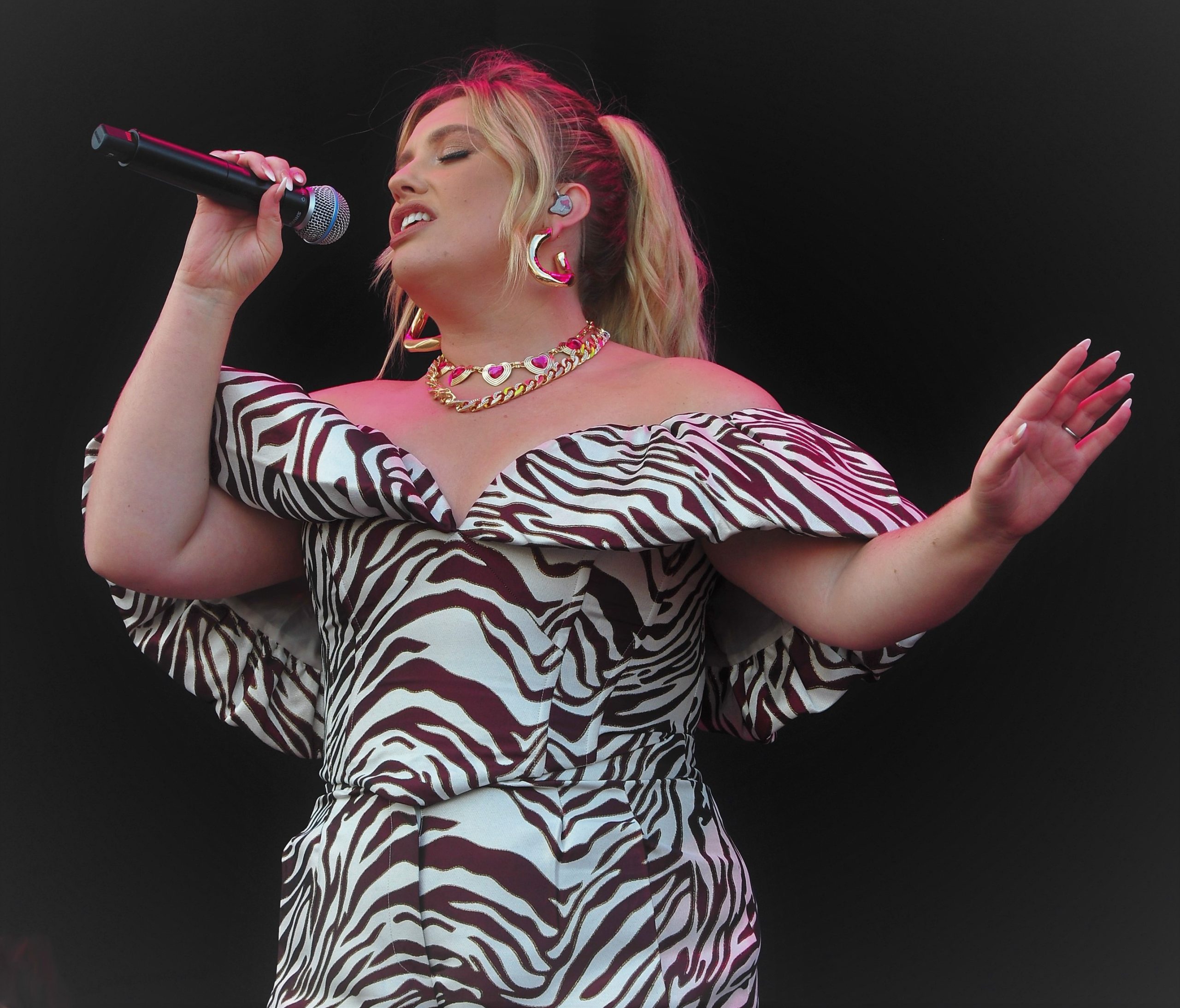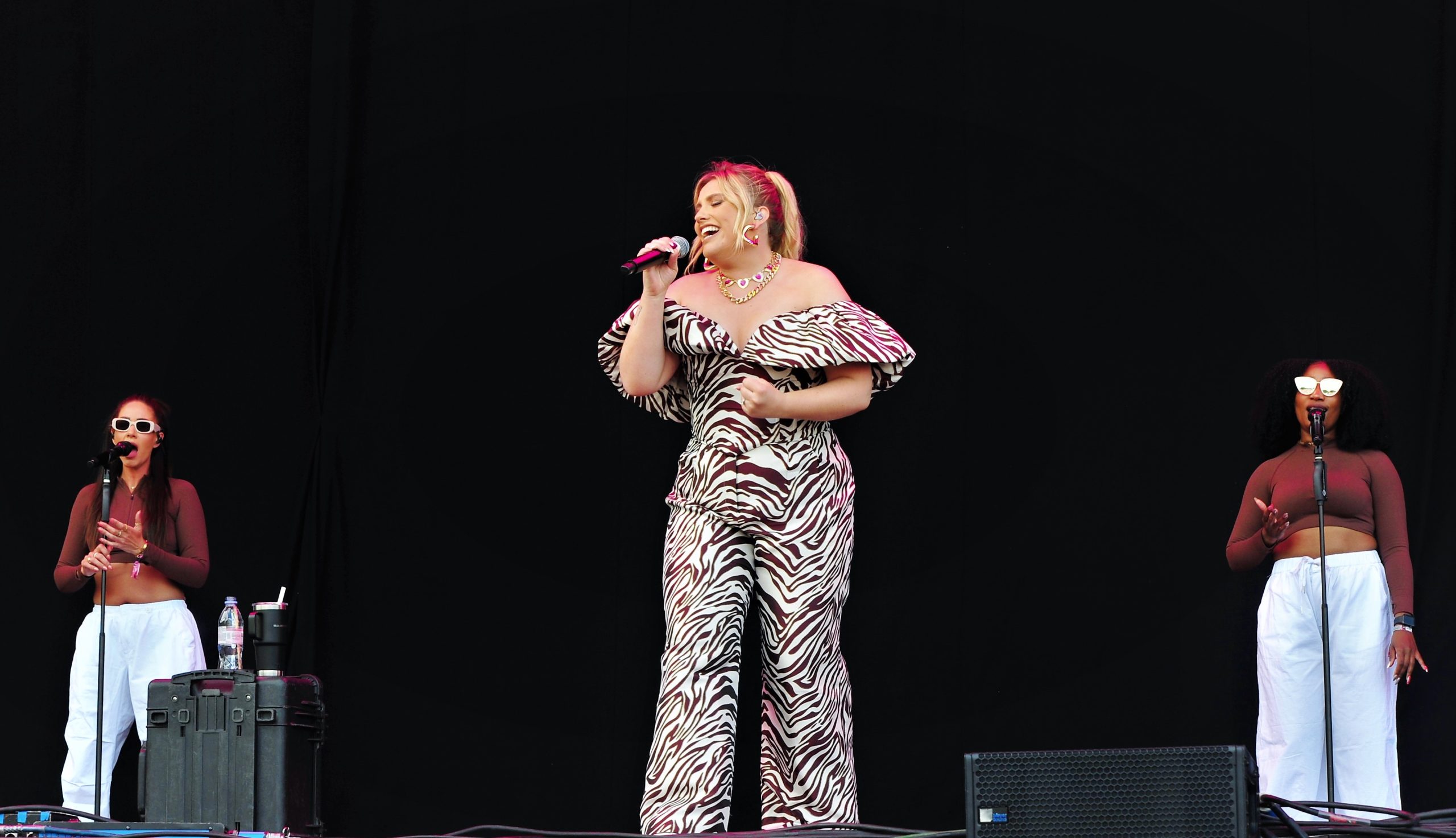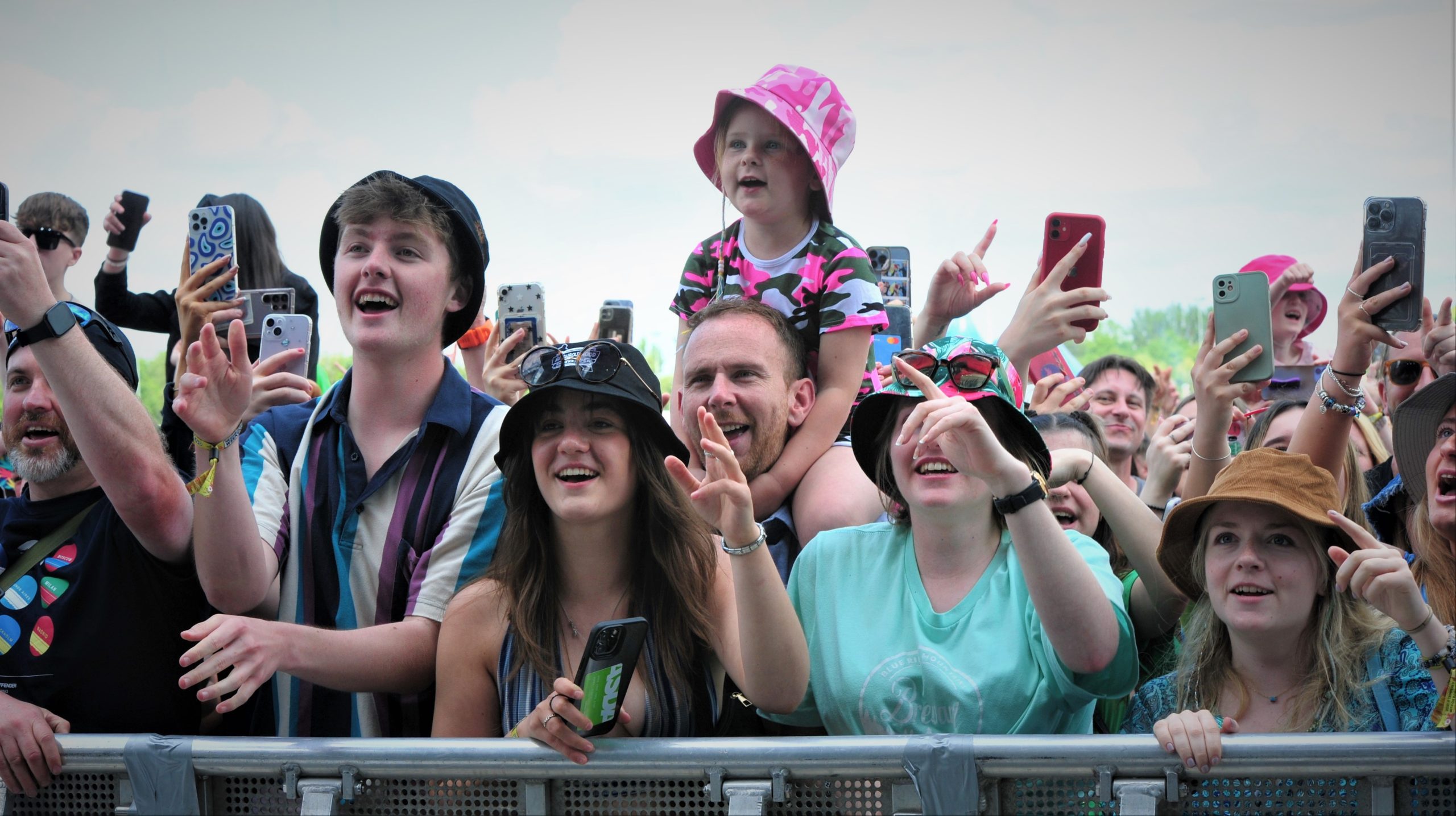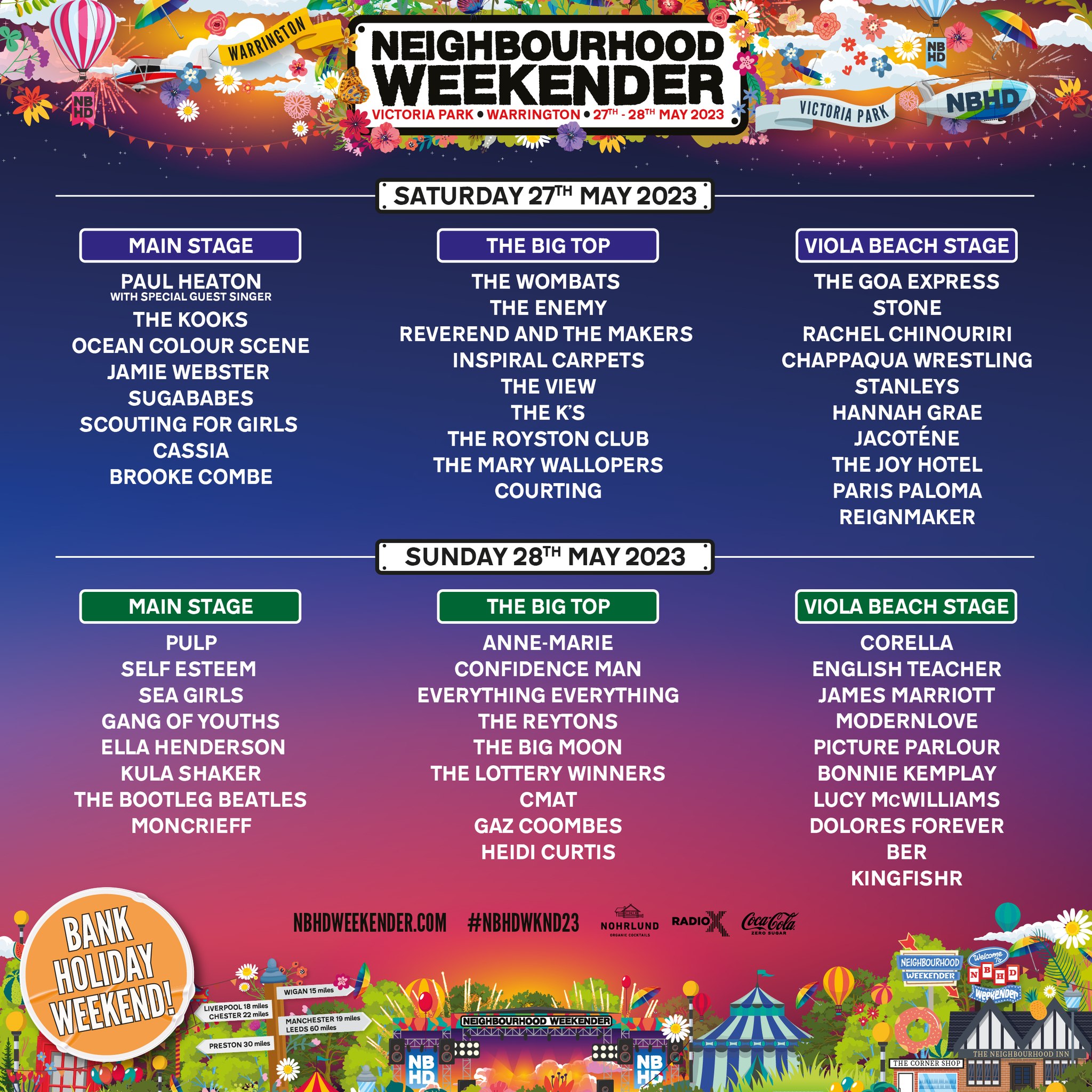 Gang of Youths was the main stage act I did not catch of the seven on there on Sunday. Good reports about them as well as acts on The Big Top stage such as Gaz Coombes, The Lottery Winners, The Reytons and Everything Everything.
Red hot and humid on the Saturday, a wee bit cooler on Sunday, but still sunny with a nice breeze. Perfect festival weather both days.
The lineup a mixed bag of brand new acts, rising stars, on-trend current household names and legendary veteran bands and artists. Saturday's line-up seemingly a wee bit less attractive for some than Sunday, which really did offer a mouthwatering menu of musical morsels. 53 acts across the two days.
[P.S. Whoever booked Australian 17-year-old Jacotene for the Viola Beach stage on day one, take a bow….take two! She really is a star in waiting. Check out our coverage of day # 1 for pictures and info about this exciting young talent: in our "Live Zone".]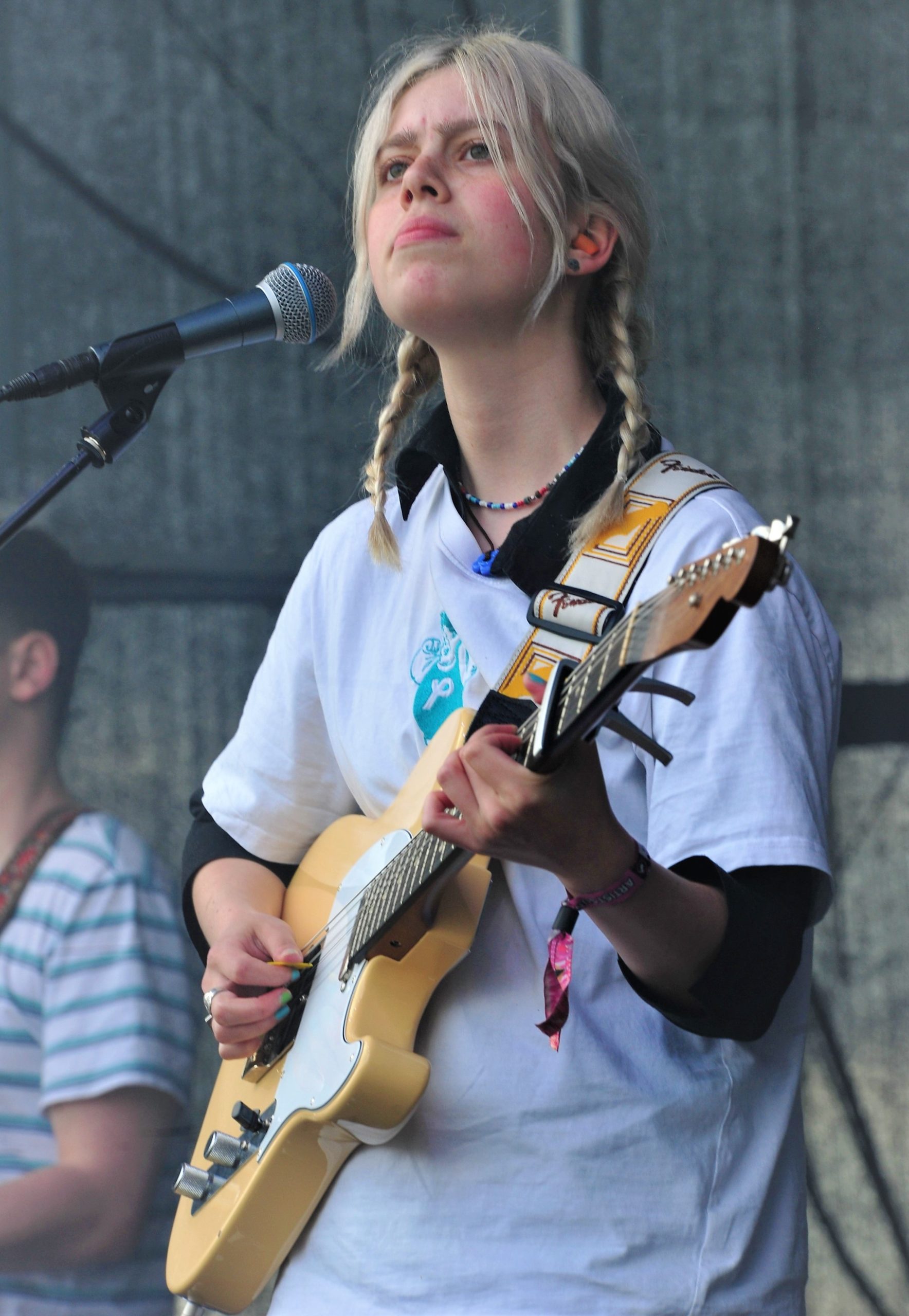 On the third stage, Viola Beach, I caught Bonnie Kemplay and her band and the most unusual Picture Parlour. Corella headlined that stage on day #2.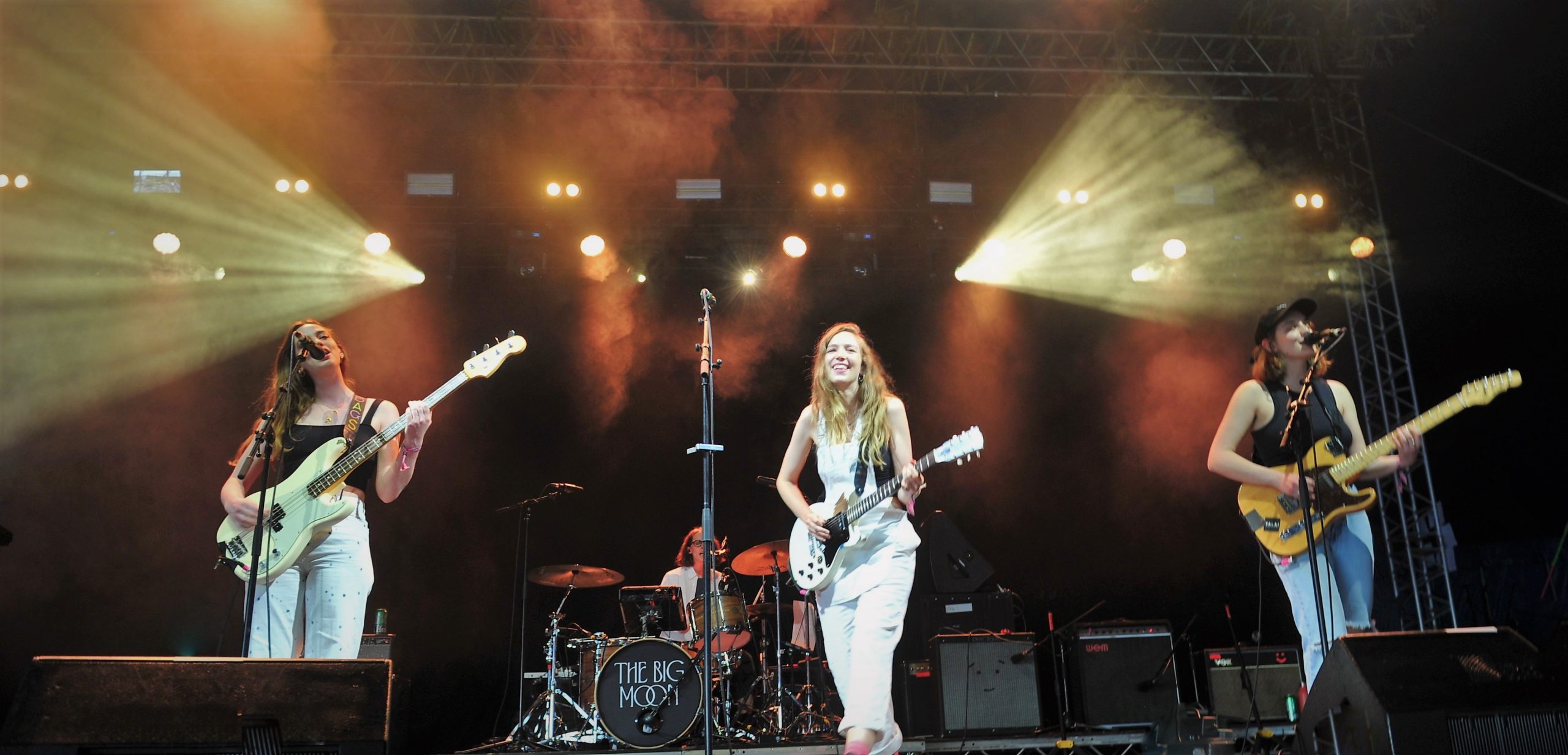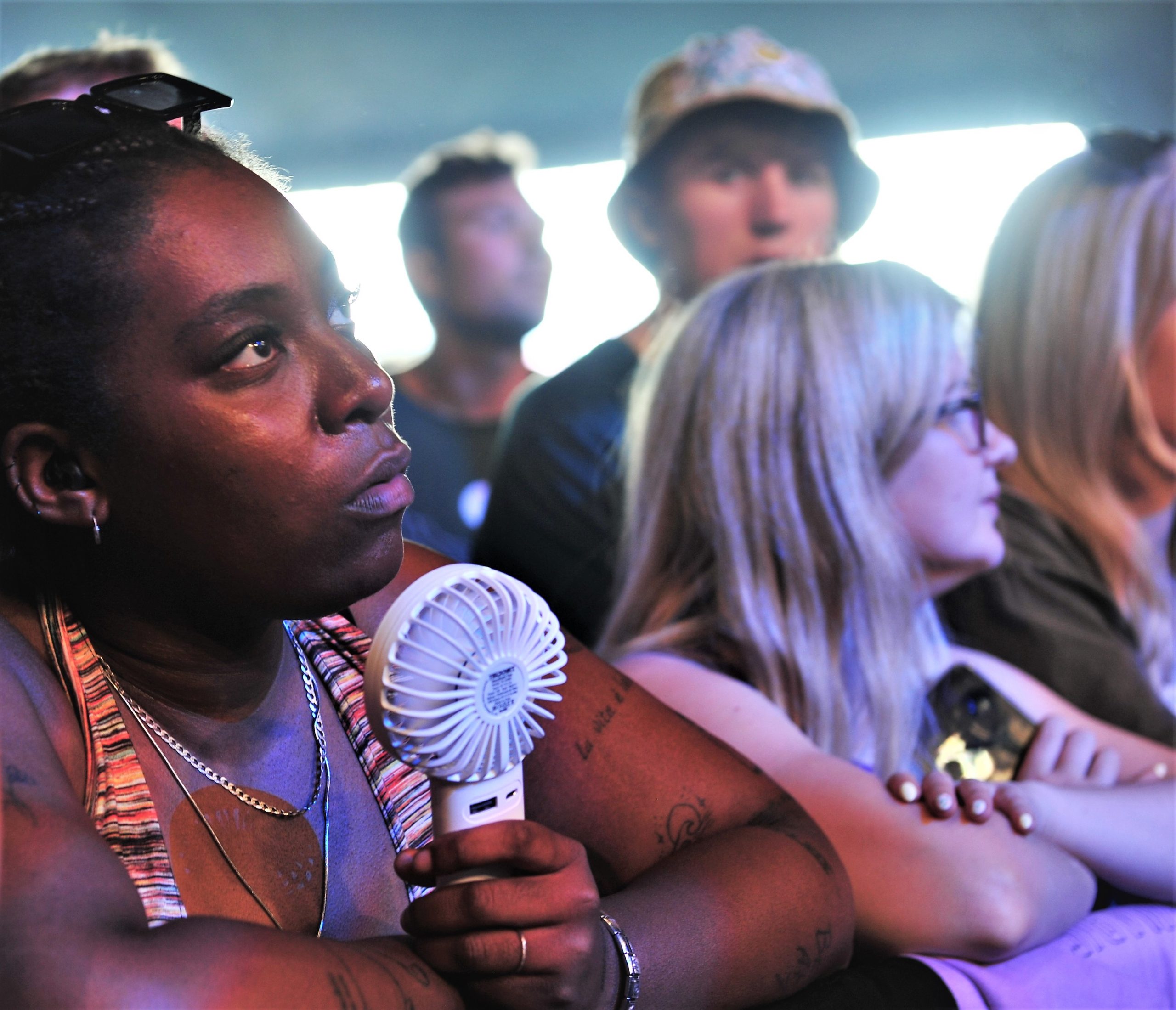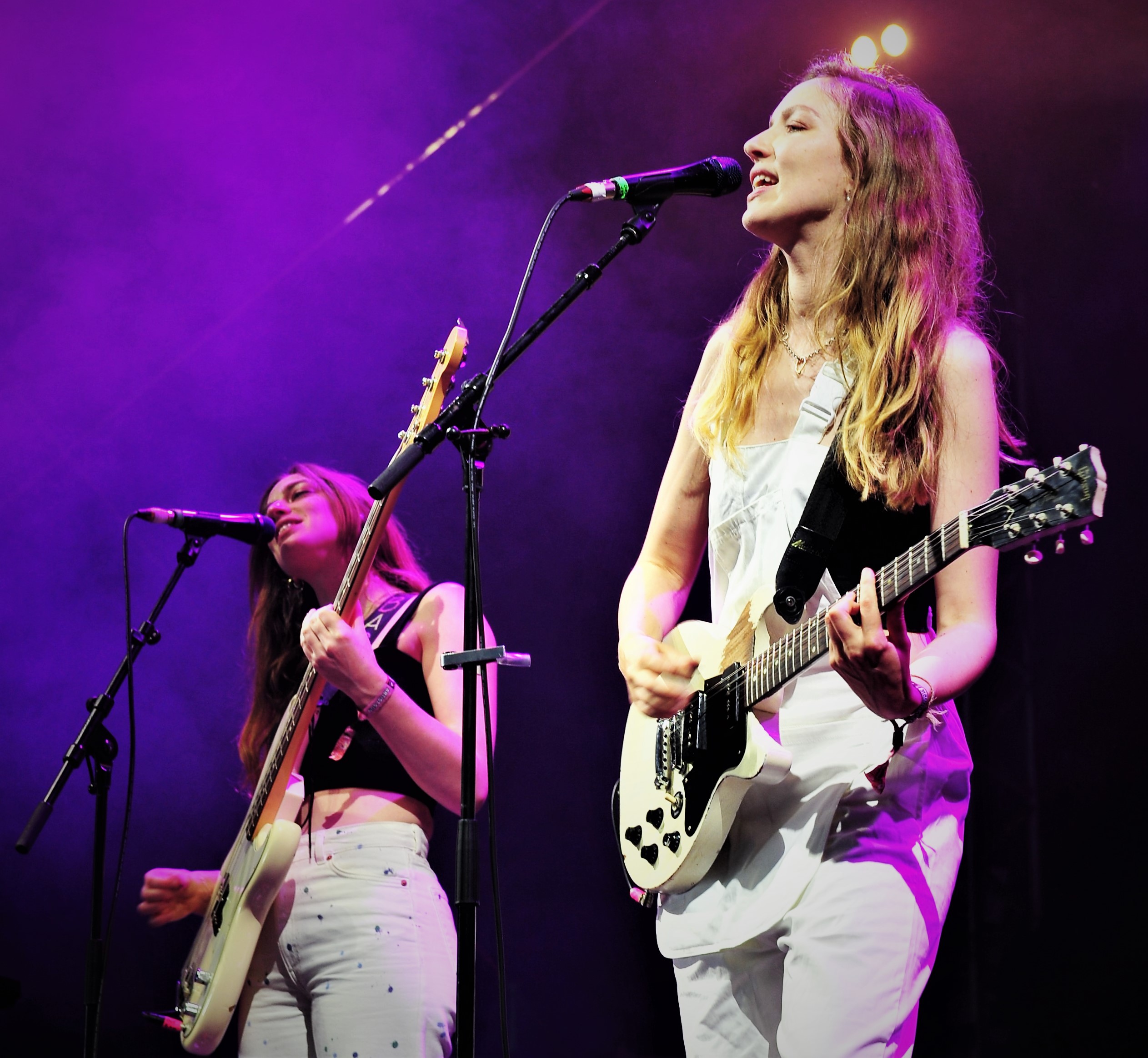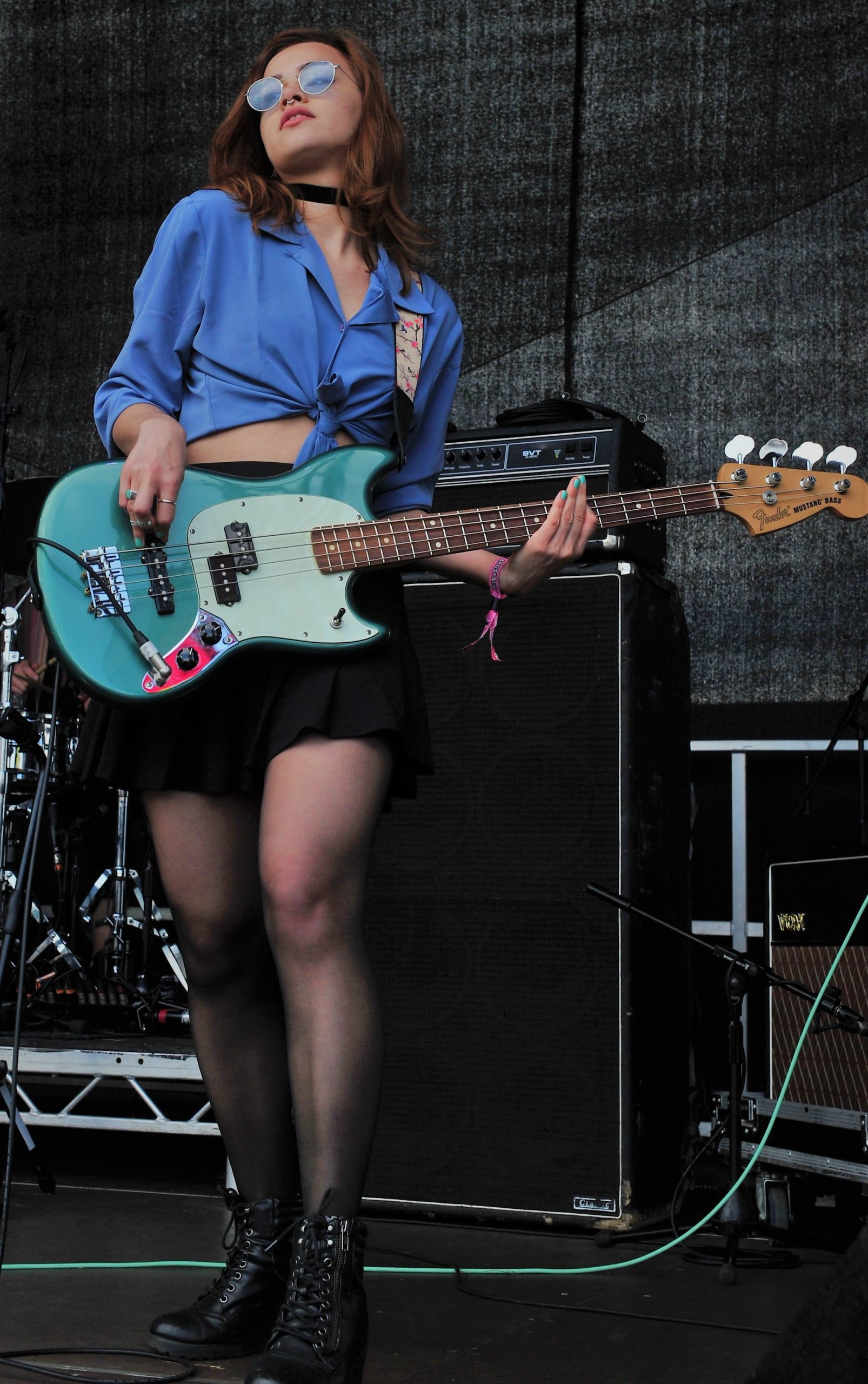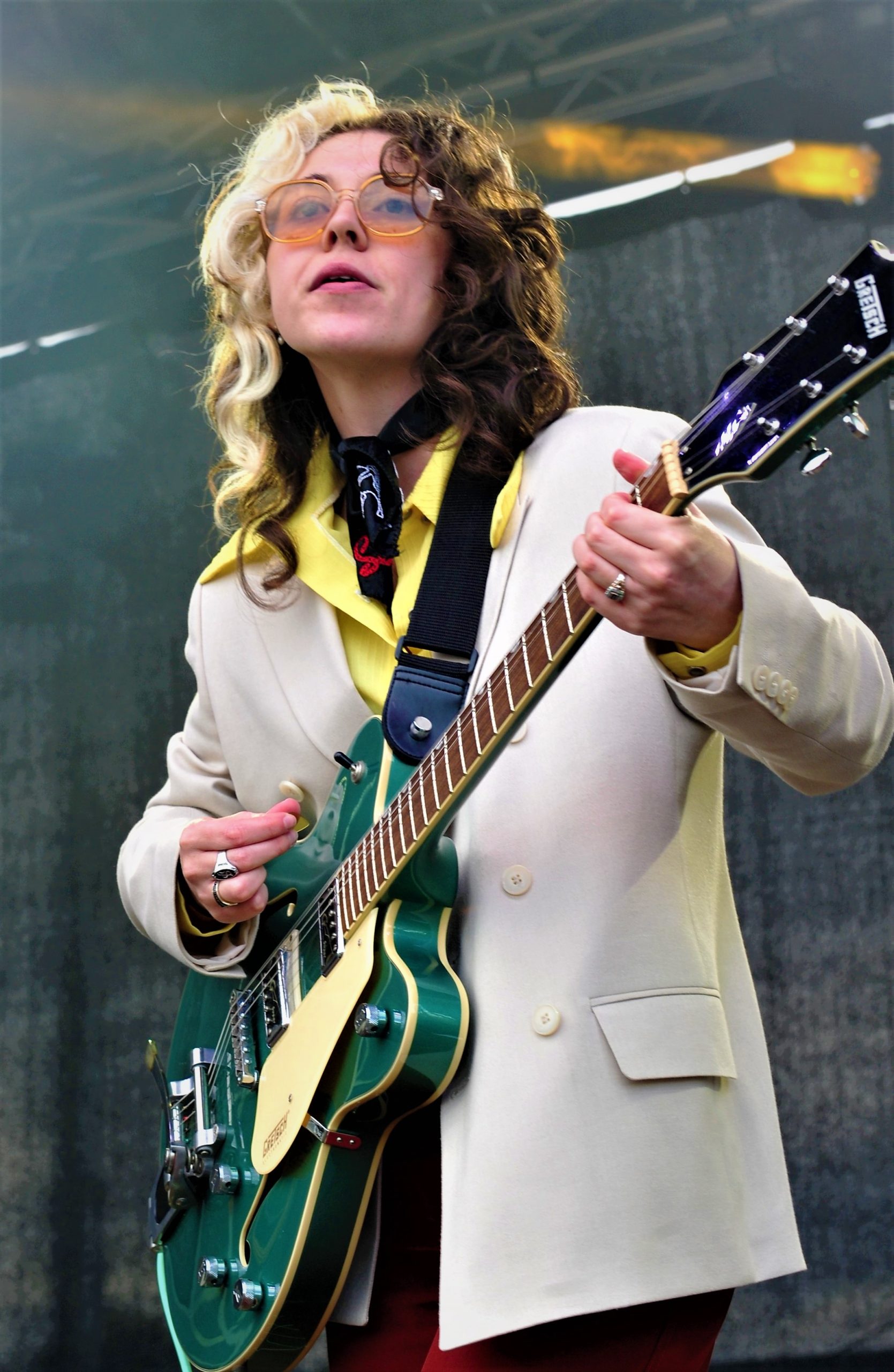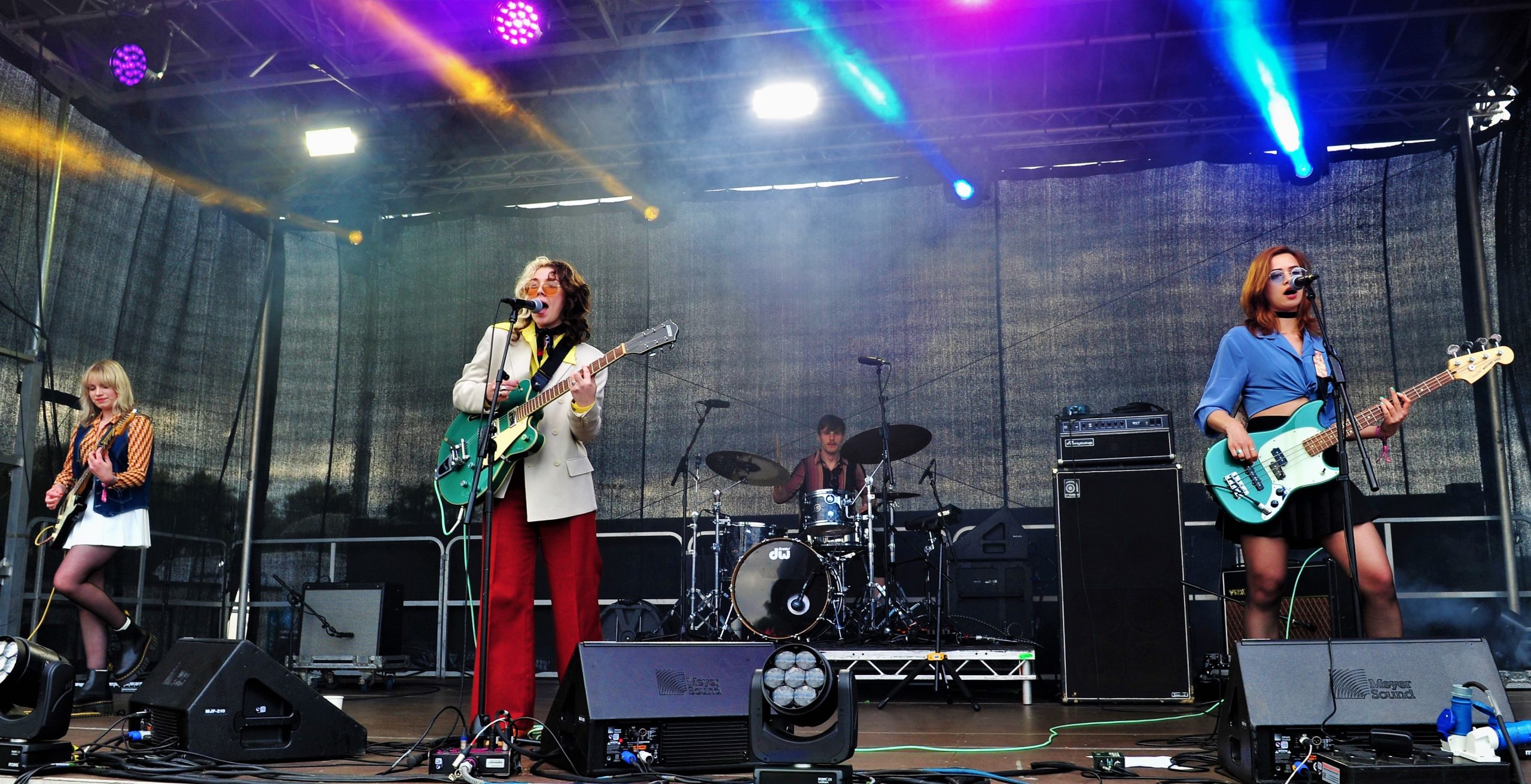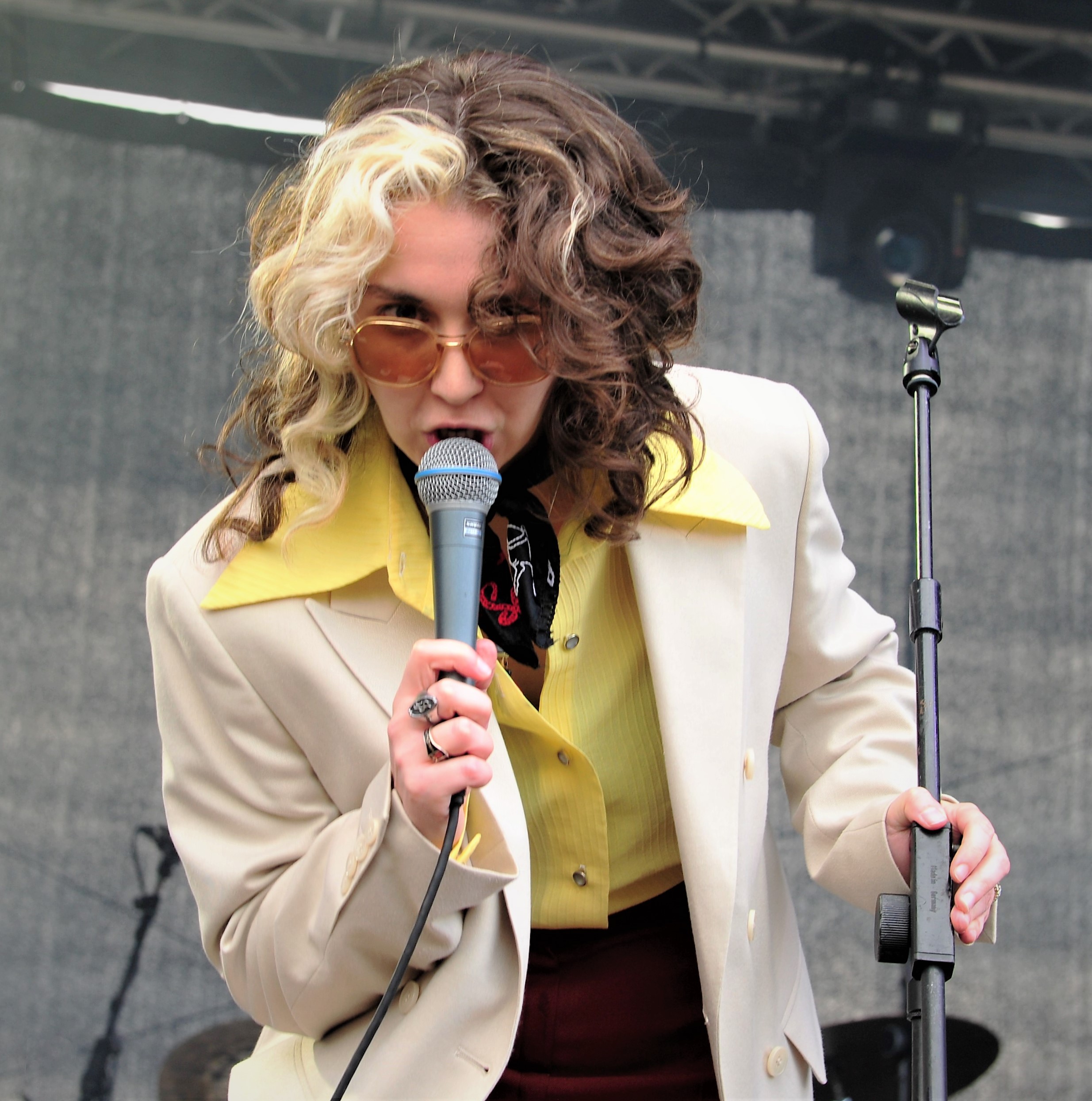 Sea Girls are a band we have championed a good while and covered one of their gigs.
Today's 45 minute mainstage slot at 6pm saw them pull a huge crowd of young and not so young, some with Sea Girls flags, signs and tee shirts.
This energetic young band tore the place a new one… The lads really know how to whip up a frenzy and win new fans too. Good stuff.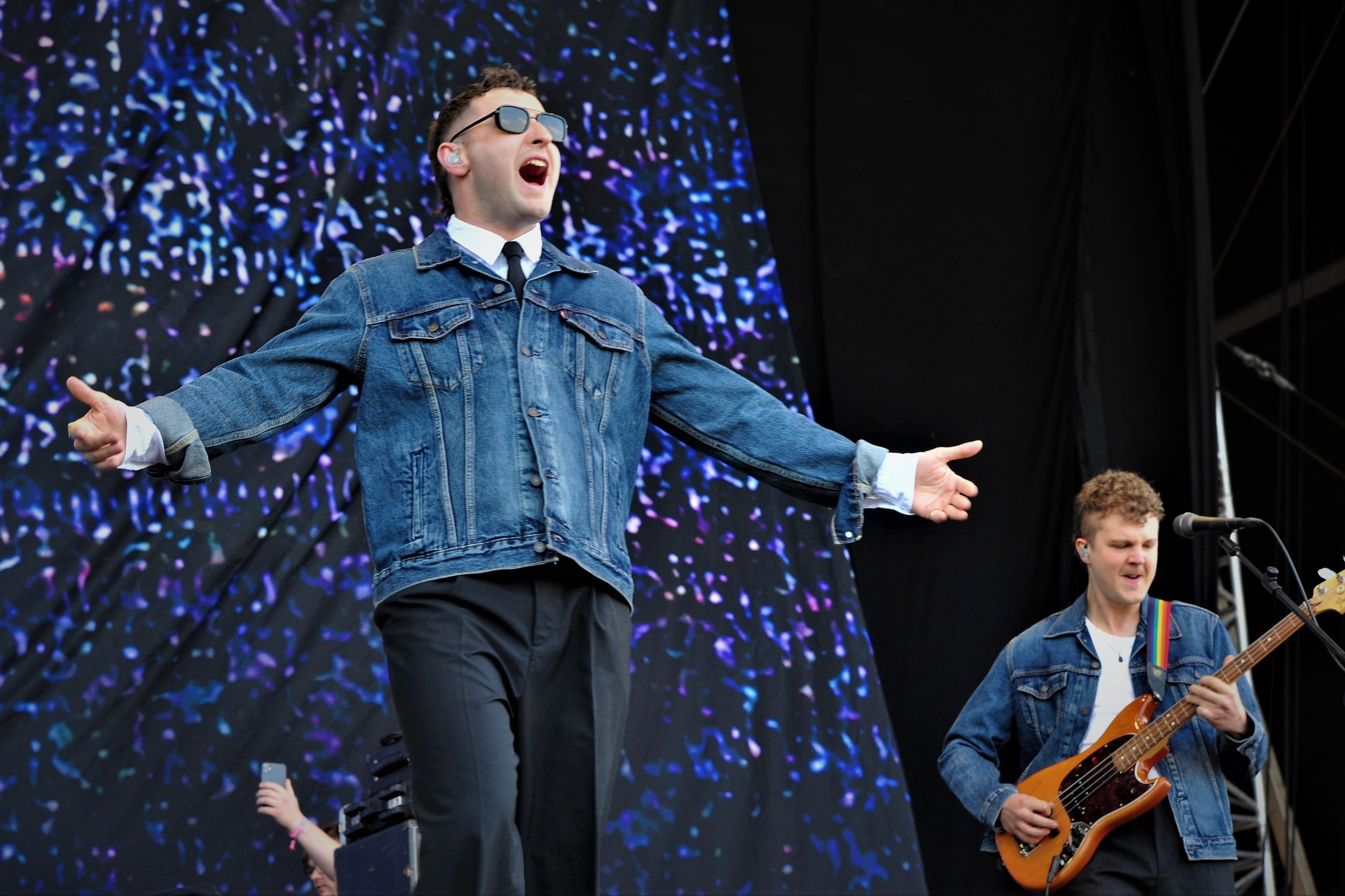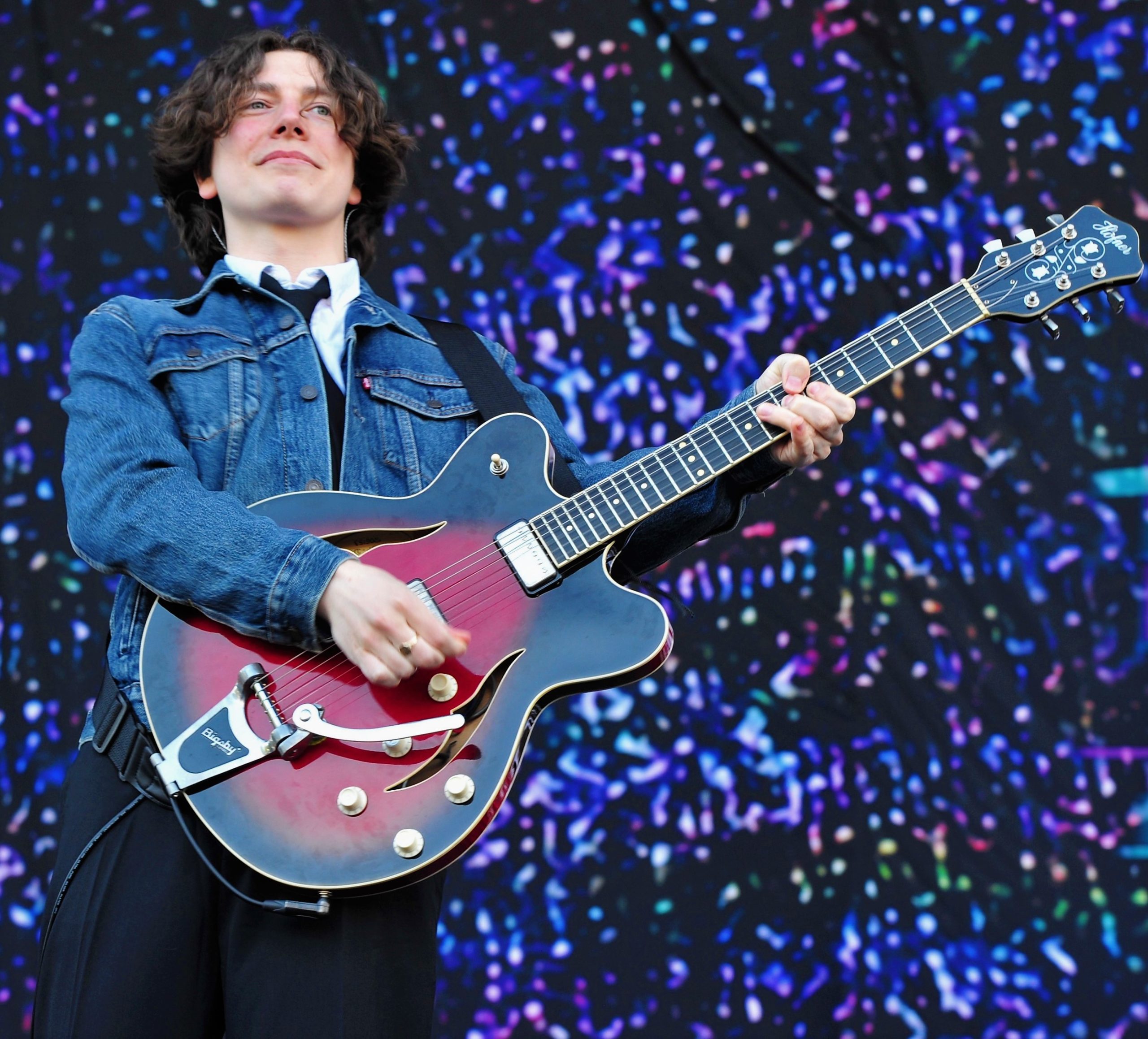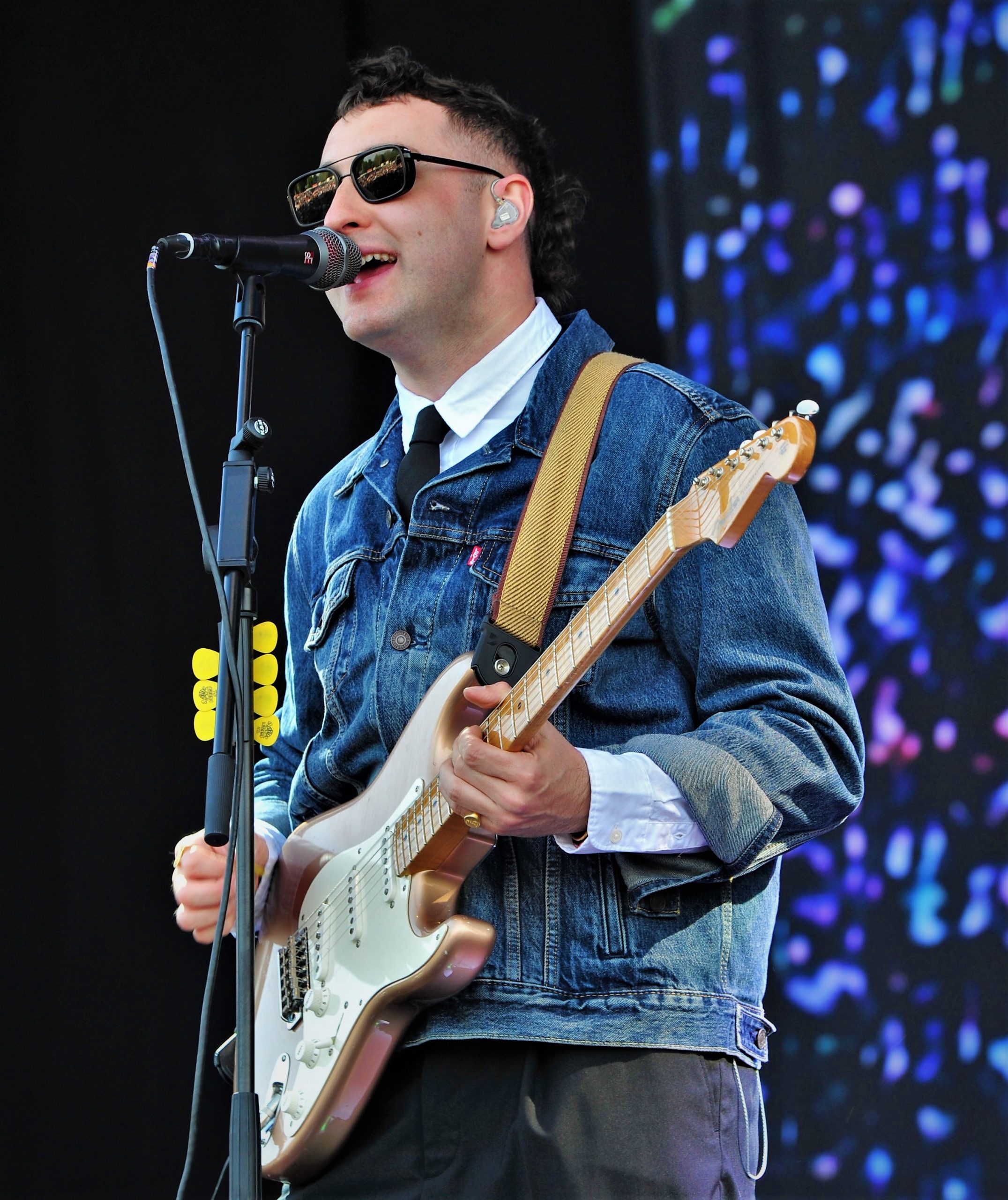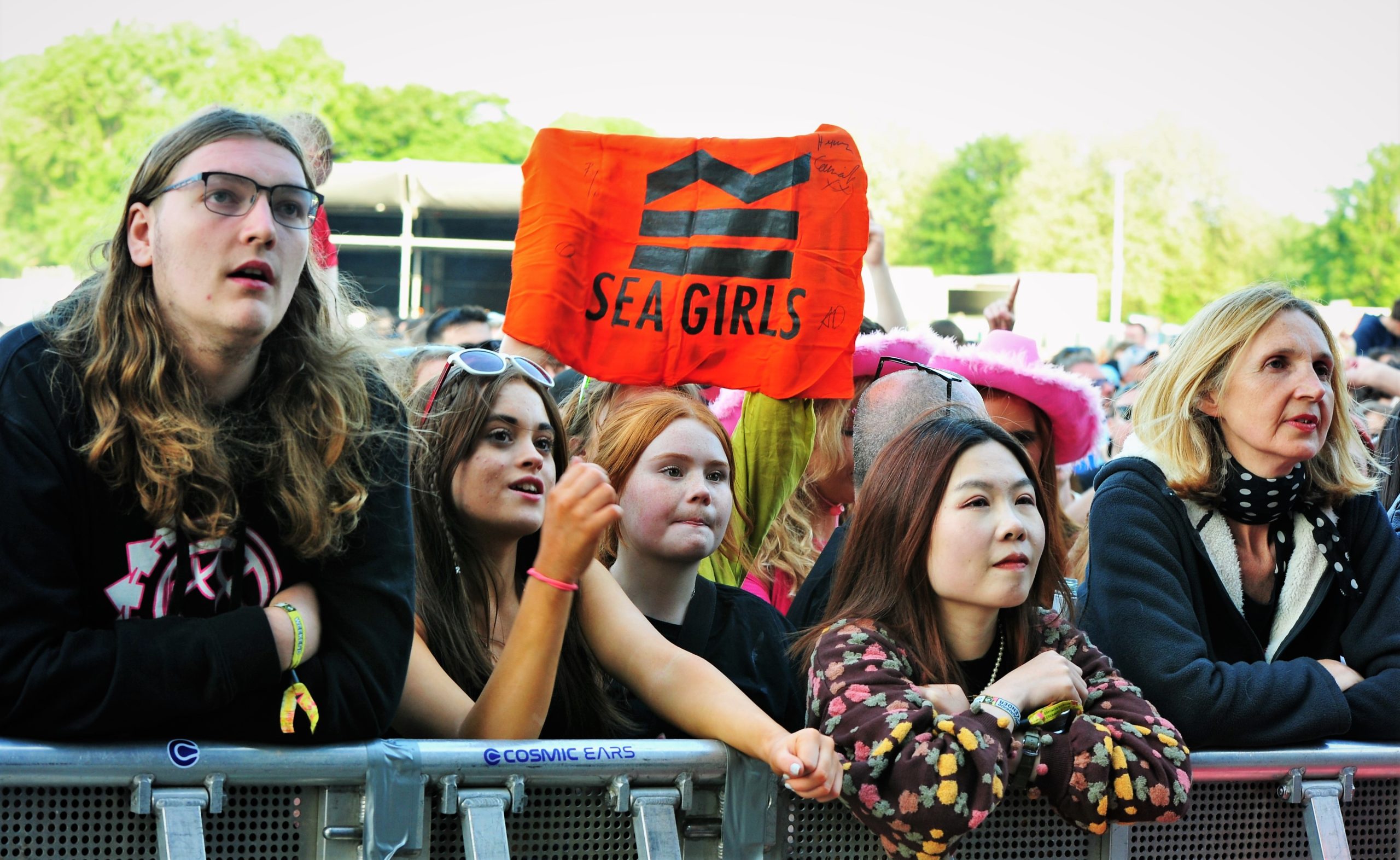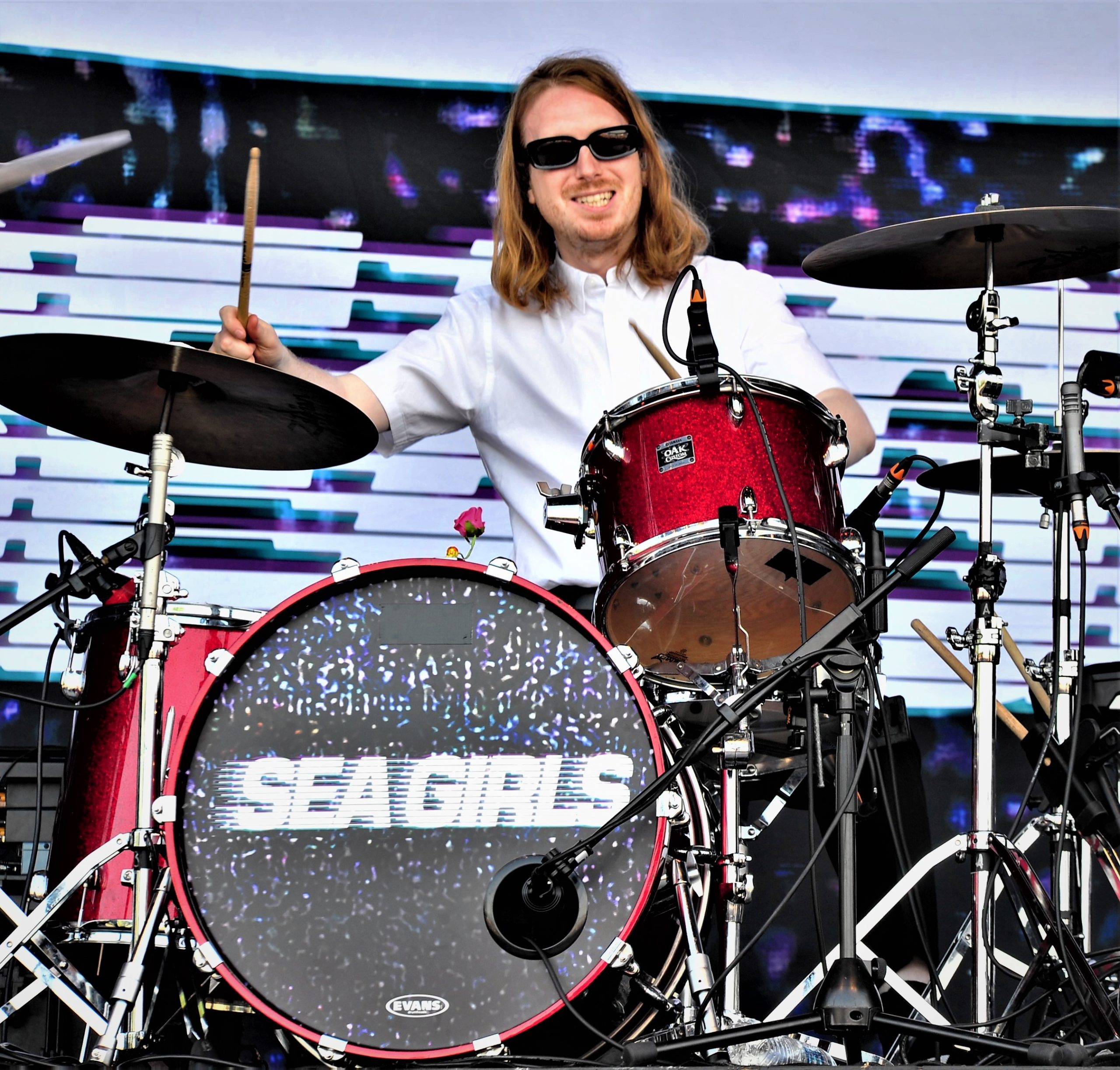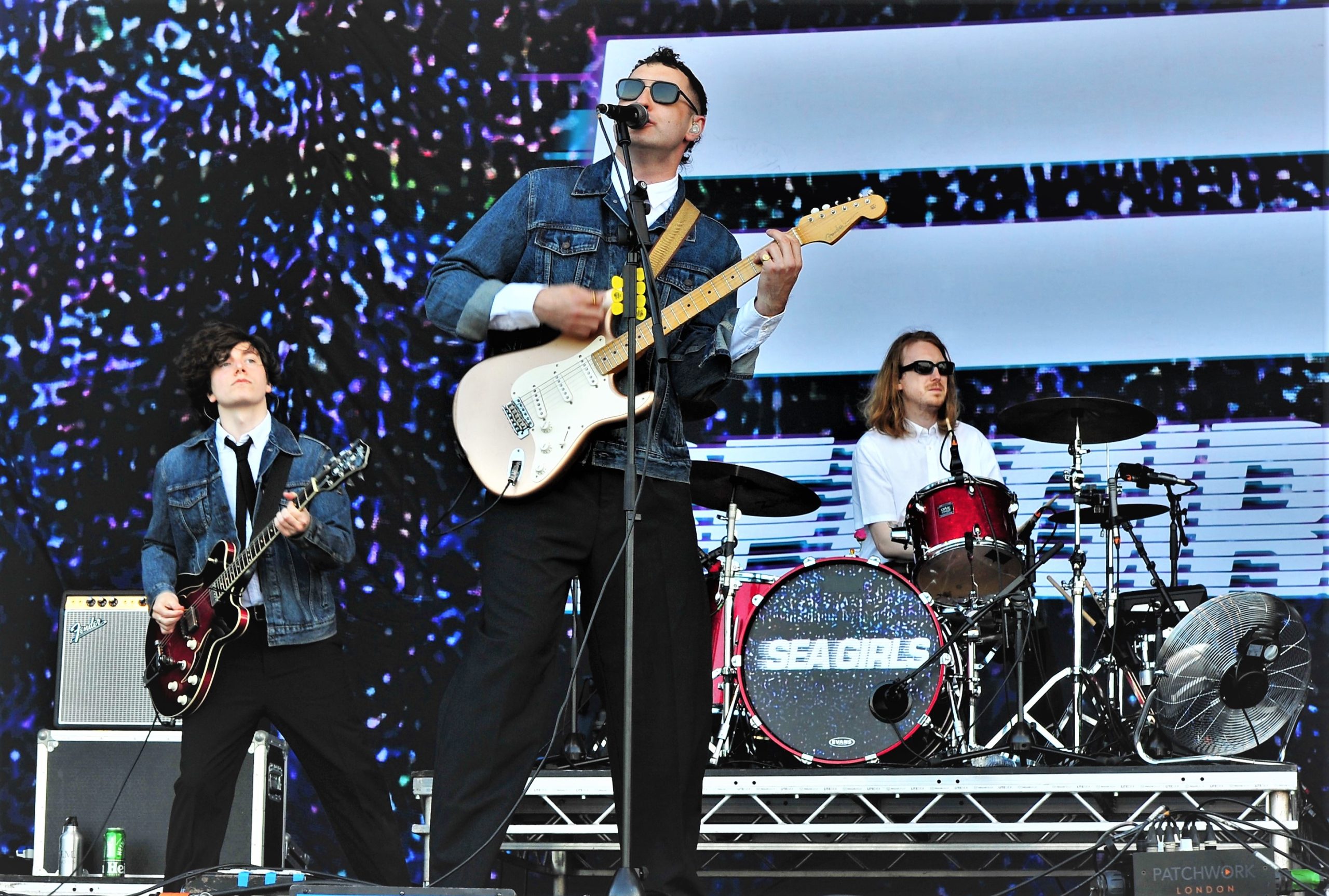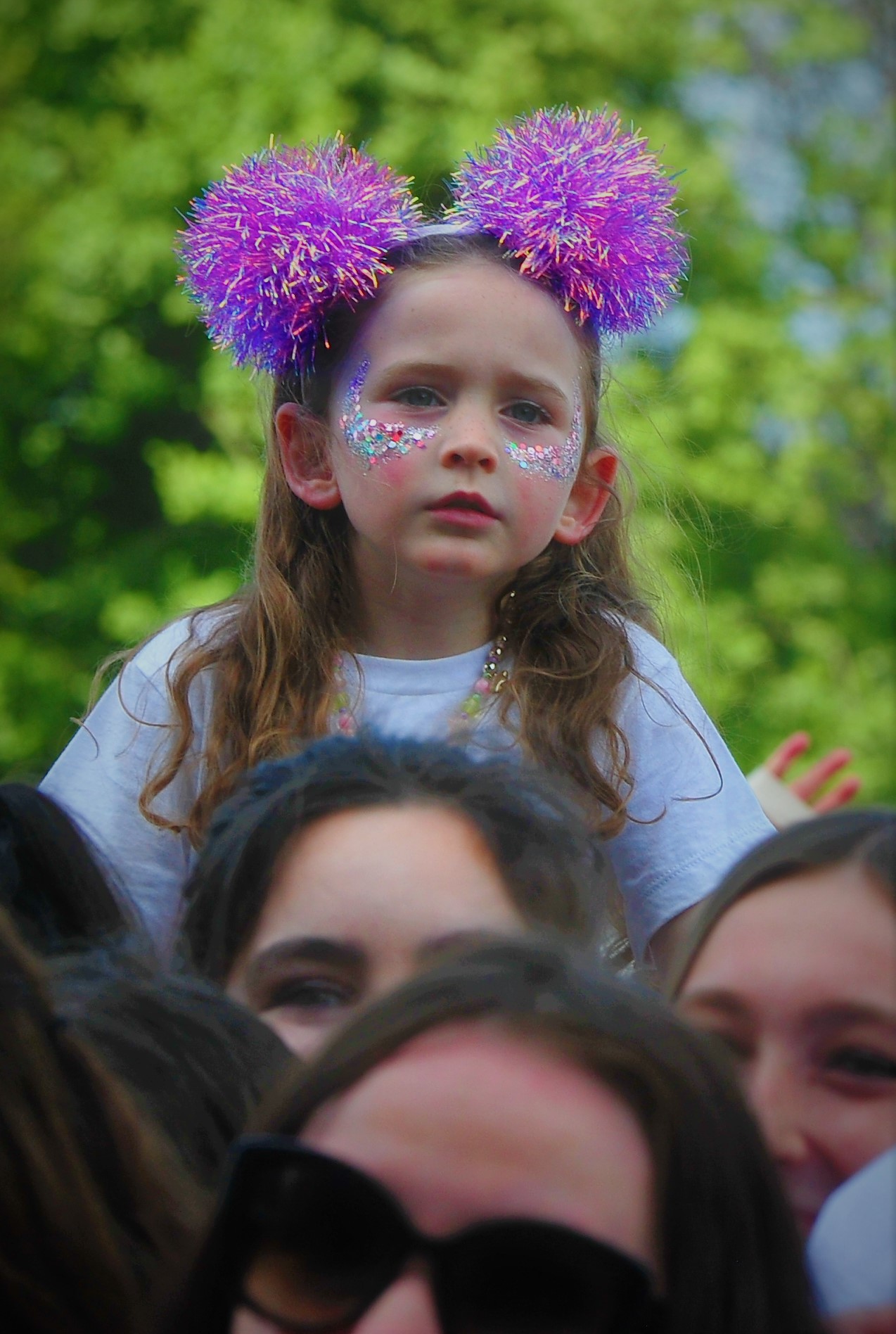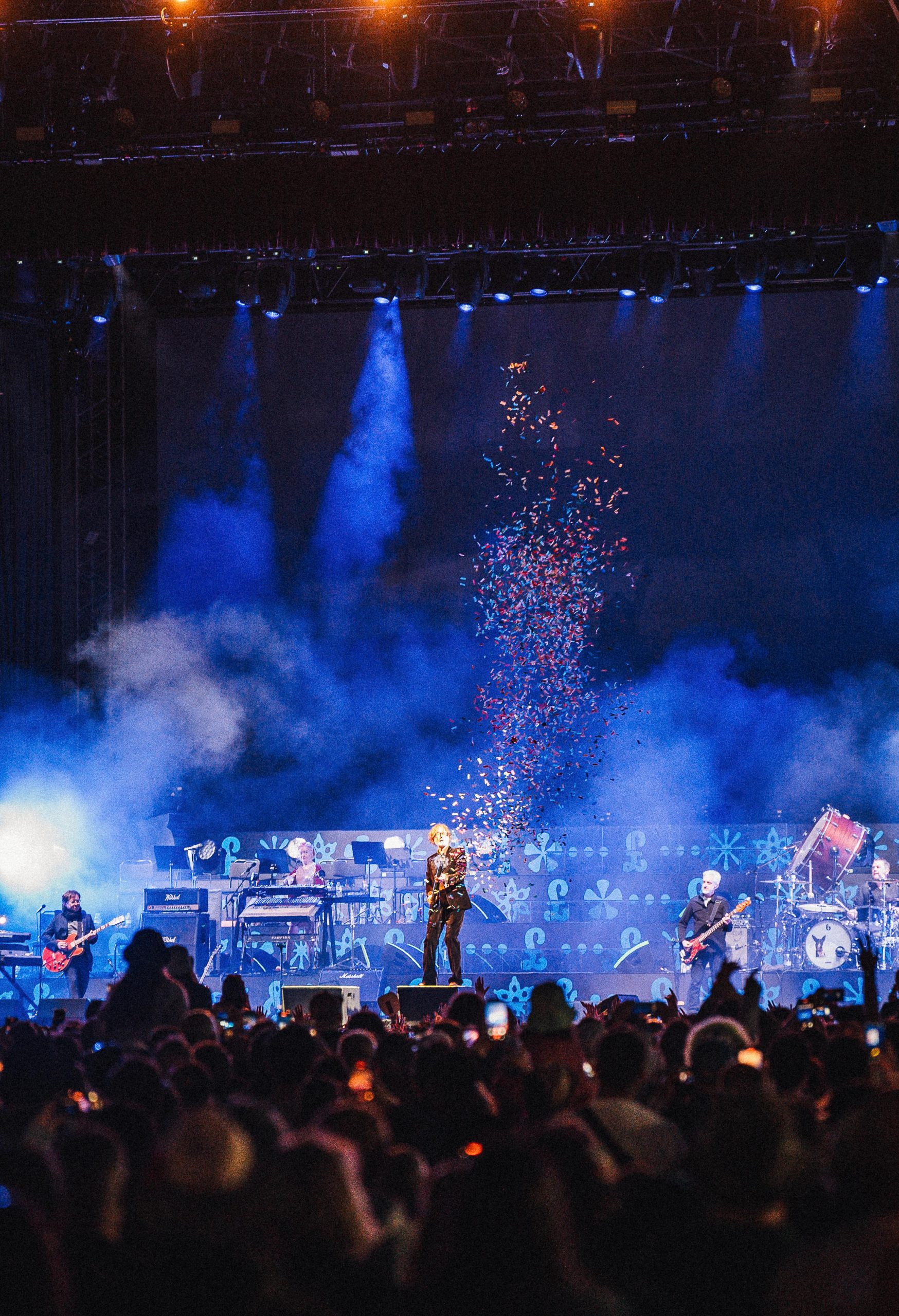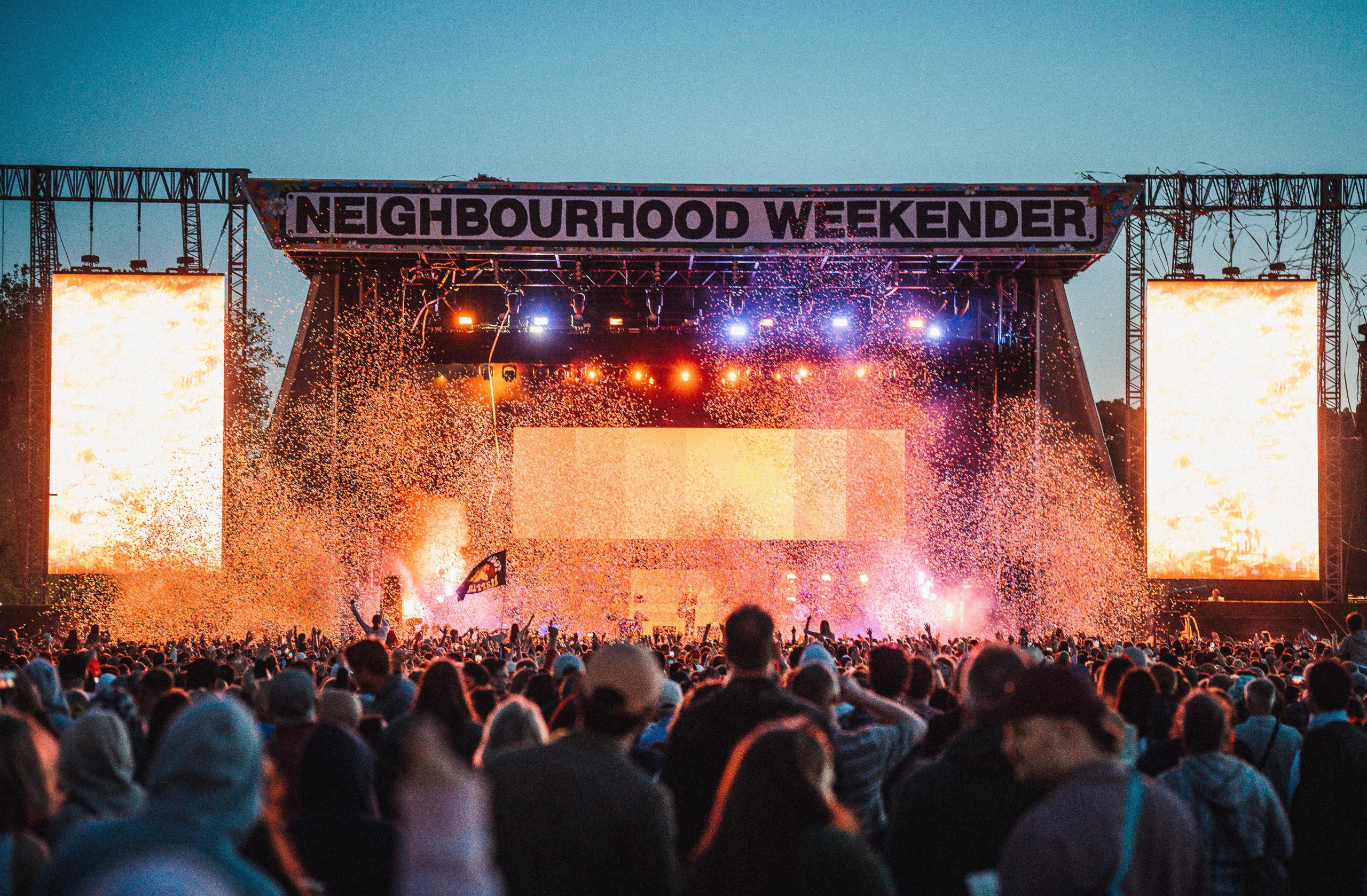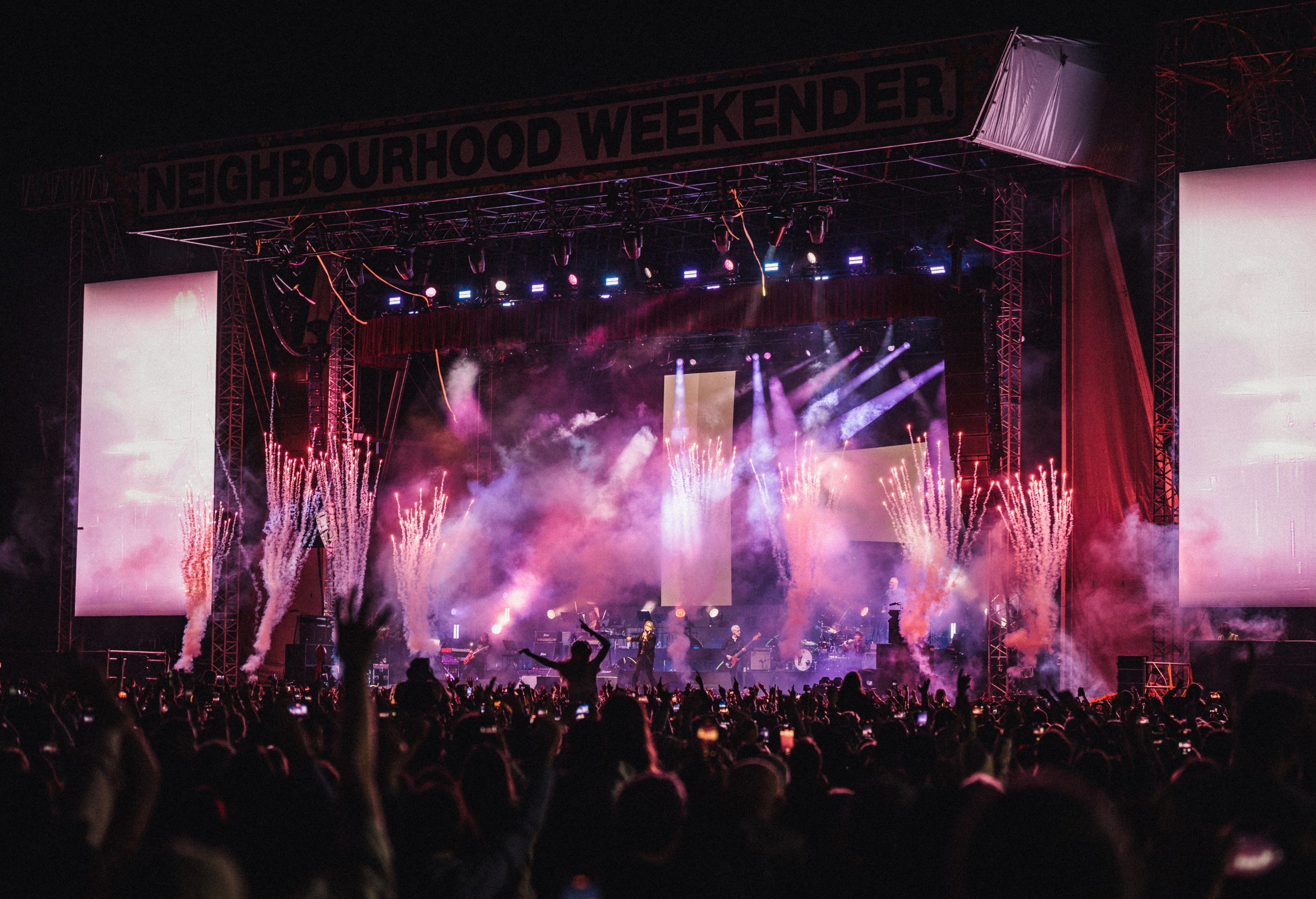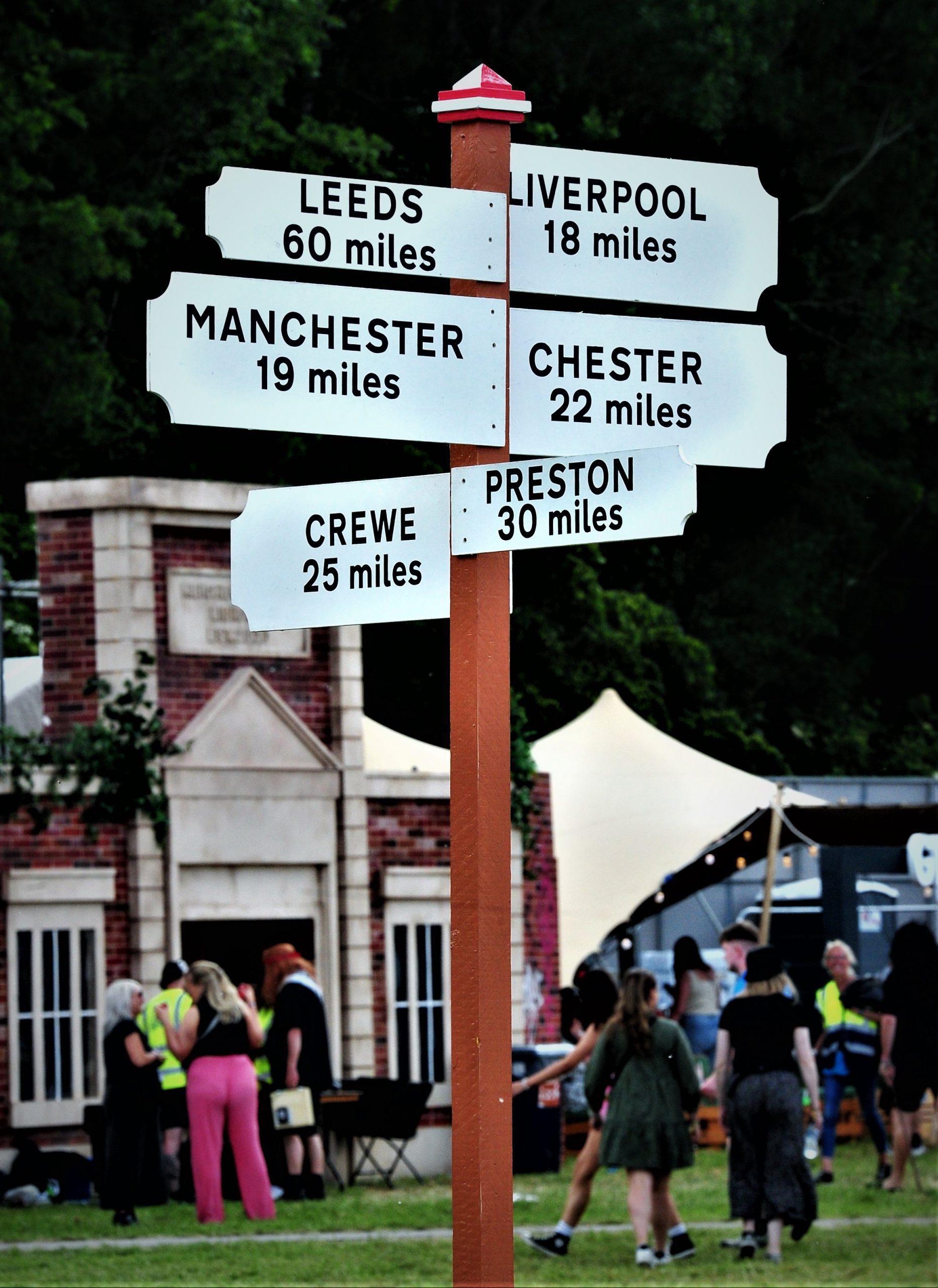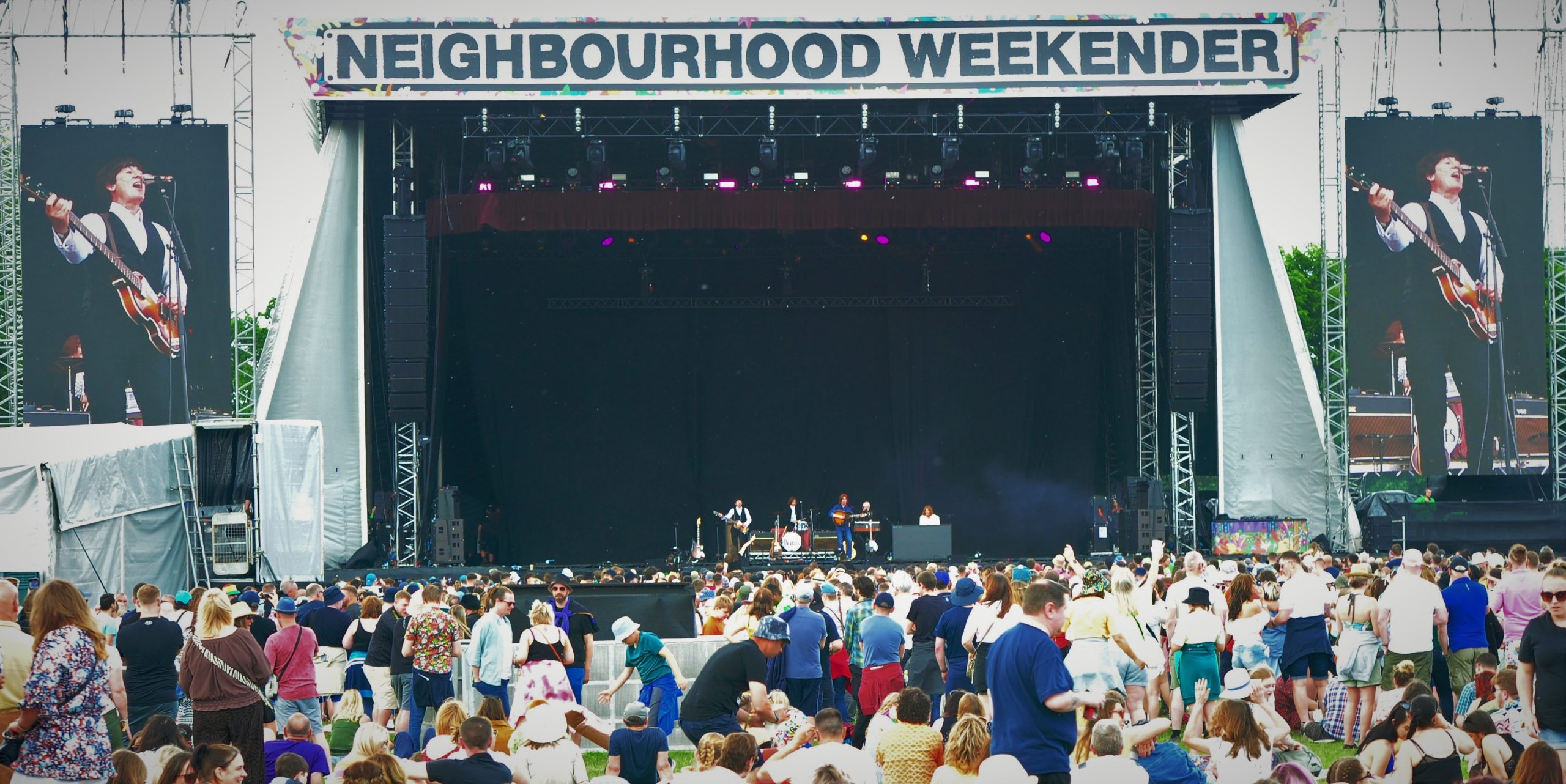 ---
---
Words & Photos: Steve Best
Pulp from the crowd photos: courtesy of SJM Press office

Check out the coverage of day # 1 in our "Live Zone"…