The site of the annual rock pilgrimage to Hellfest is located in the small and pretty village of Clisson in West France – normal population 8,000, but for four days every summer that number is swelled by at least 60,000 people a day. The Hellfest site sits on about 50 acres – the size of 50 football pitches – and has six stages.  In 2023 the event hosted 180 bands and artists from all over the world.
Hellfest has been going since 2006, with two years off (2020 and 2021) due to the pandemic. This year being its 16th anniversary. Headliners include Kiss, Iron Maiden, Motley Crue, Def Leppard, Slip Knot and Tenacious D starring movie star Jack Black.
Mainstage # 1: Top international rock and metal acts. Mainstage # 2: Top international rock and metal acts (this part of the festival can hold 60,000). Altar: Death Metal. Temple:  Thrash/Death Metal. Warzone: Punk/Rock. Valley: Traditional Rock, Indie and Stoner Rock.
Mainstage # 1 and # 2 are unique in that they are side by side, giving fans plenty of opportunities to simply switch in between sets so they do not miss the concerts.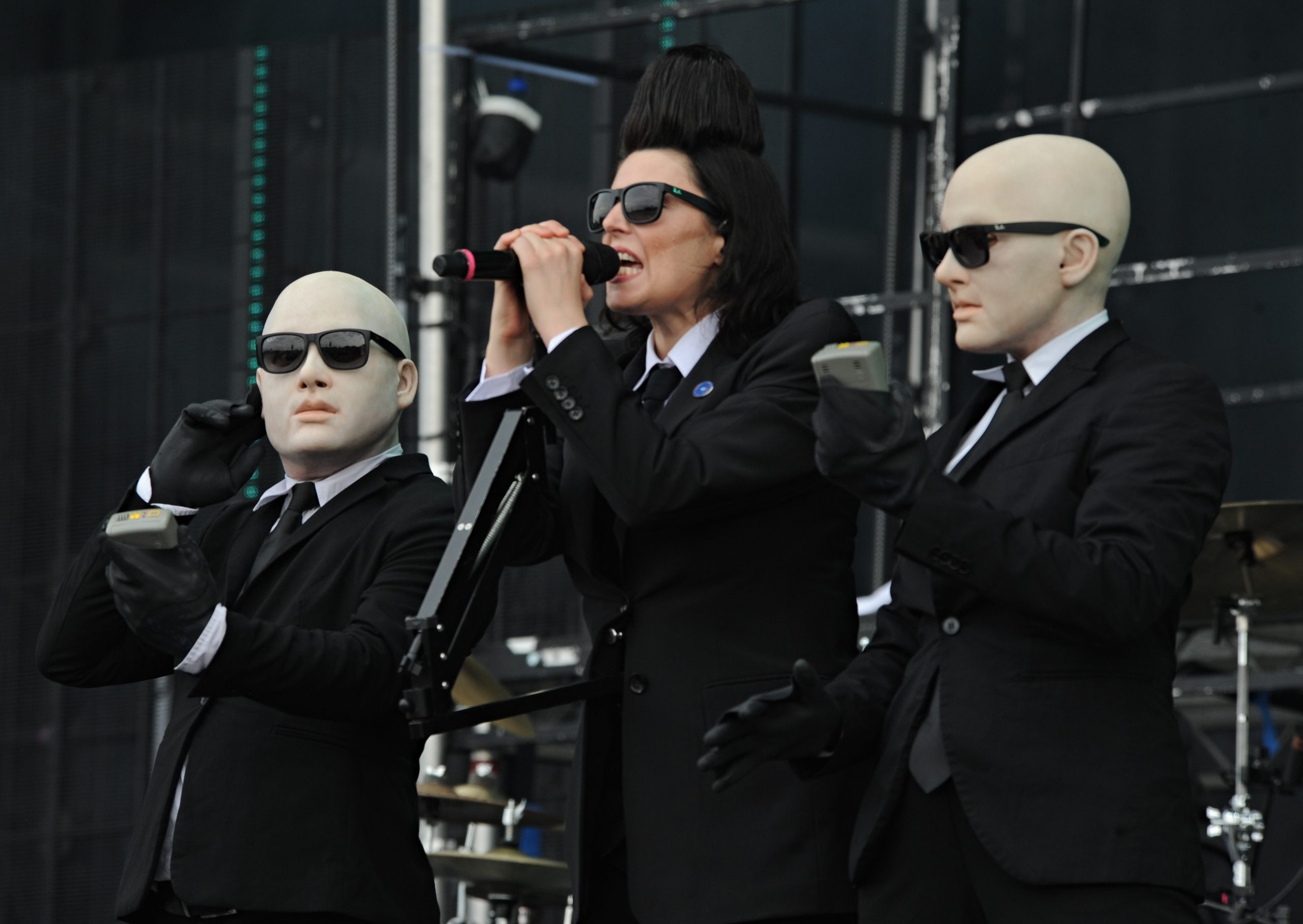 Rock fans at Hellfest are a thirsty lot. The last three festivals reported that more than 400,000 litres of beer were necked.
With the heat at this year's event, our bet is that figure will be smashed for 2023! Blazing sunshine and high humidity on Saturday, plus a spot of rain.
Iron Maiden, Porcupine Tree and Carpenter Tree are the big acts on Main Stage # 1 today. On the other stages, headliners are Within Temptation, Black Flag, Clutch, Meshuggah and The Hu.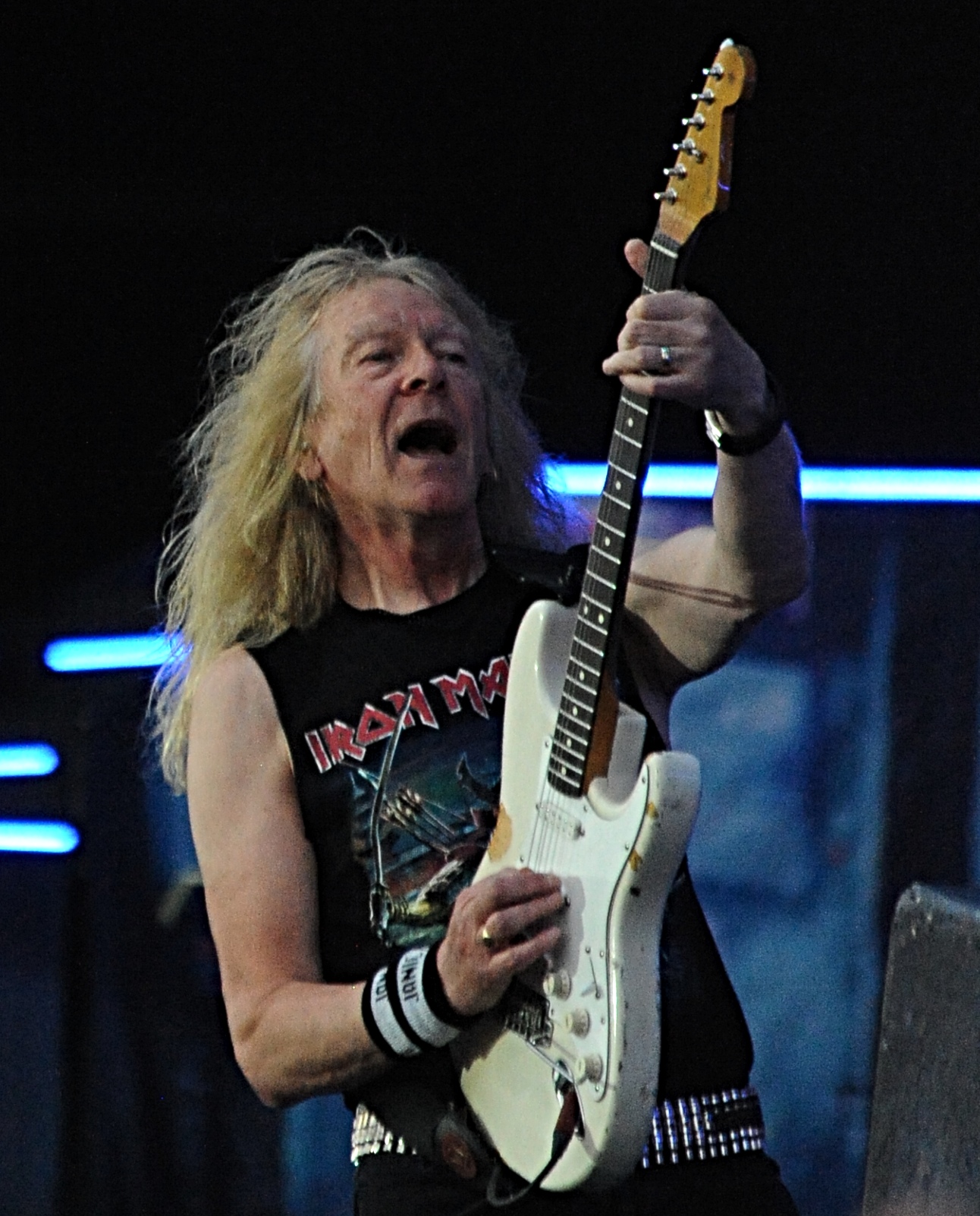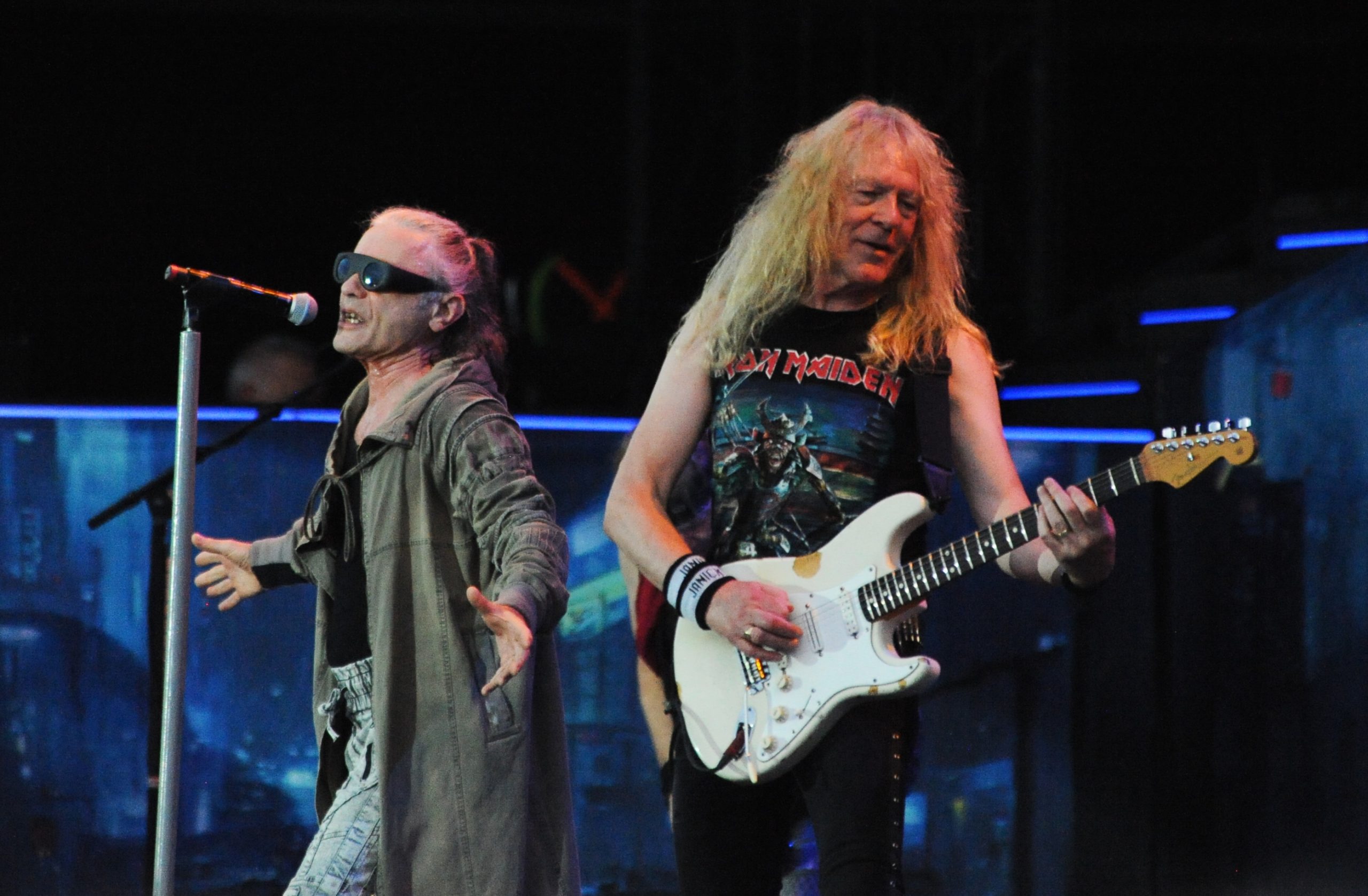 Maiden pull a huge crowd, to take in one of the biggest and greatest bands in metal history. Big response to "Can I play with Madness?" and "Fear Of The Dark".
Some disappointment that the band did not play their biggest hit, "Run To The Hills", but they are not playing the song on this latest tour, for some reason.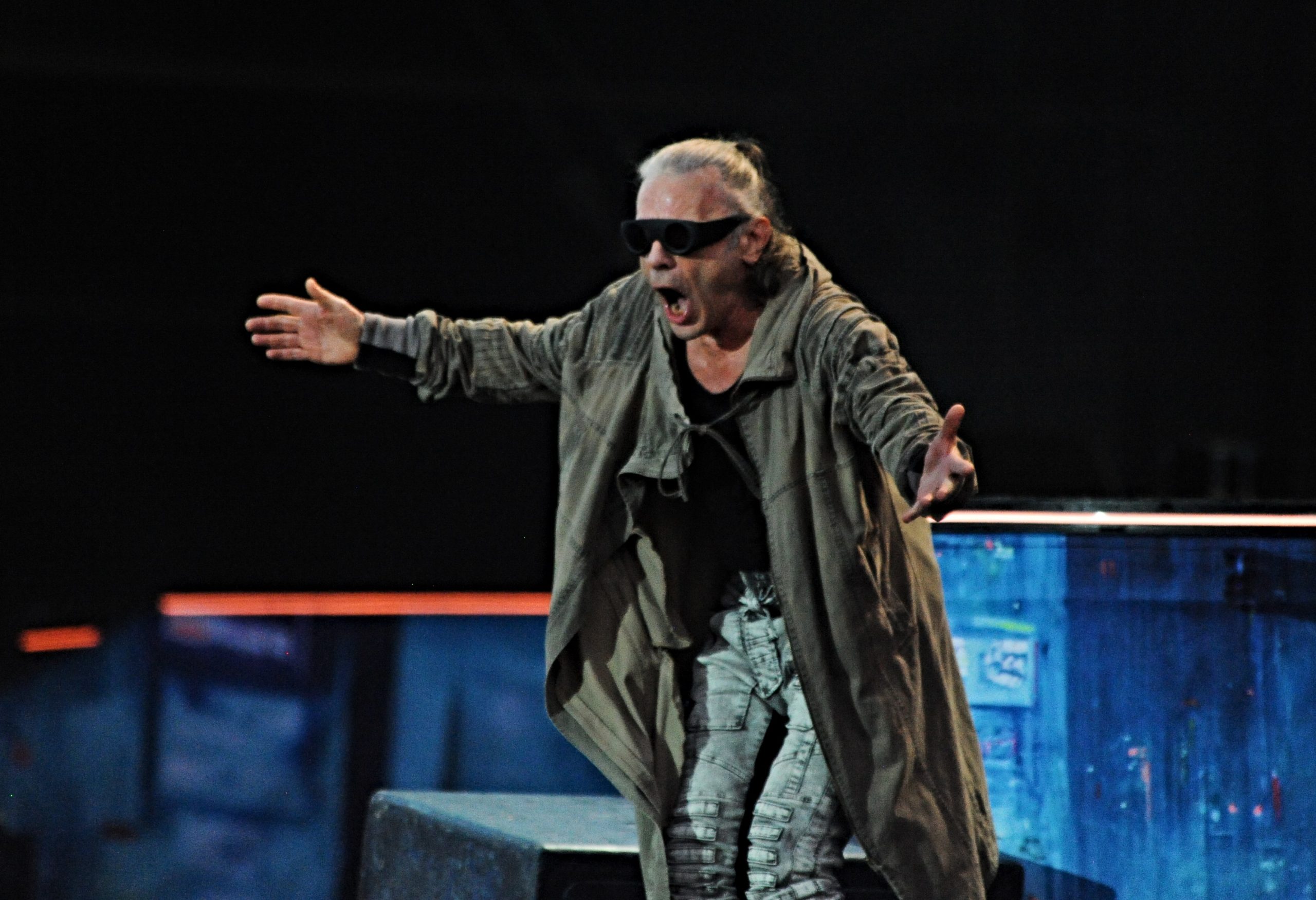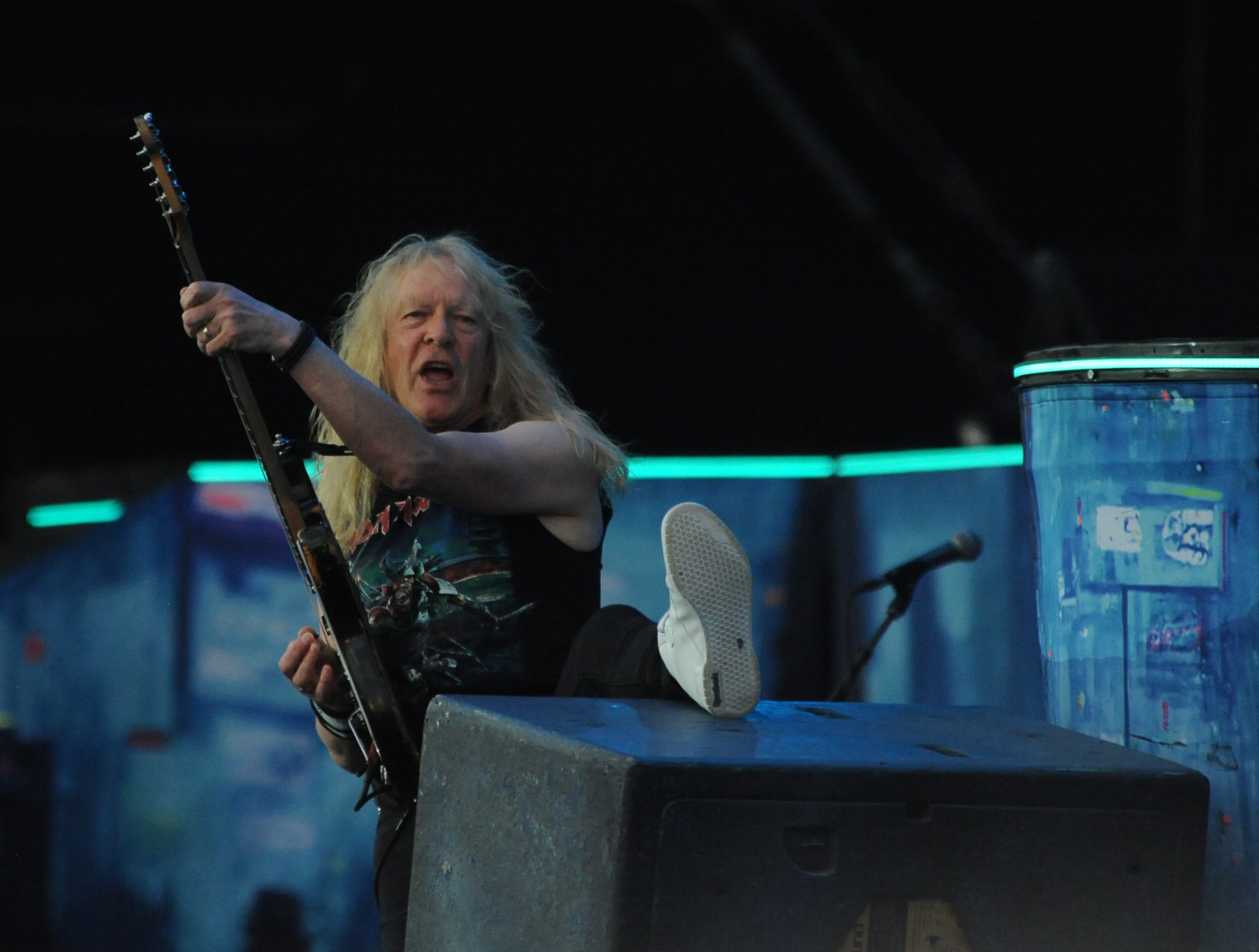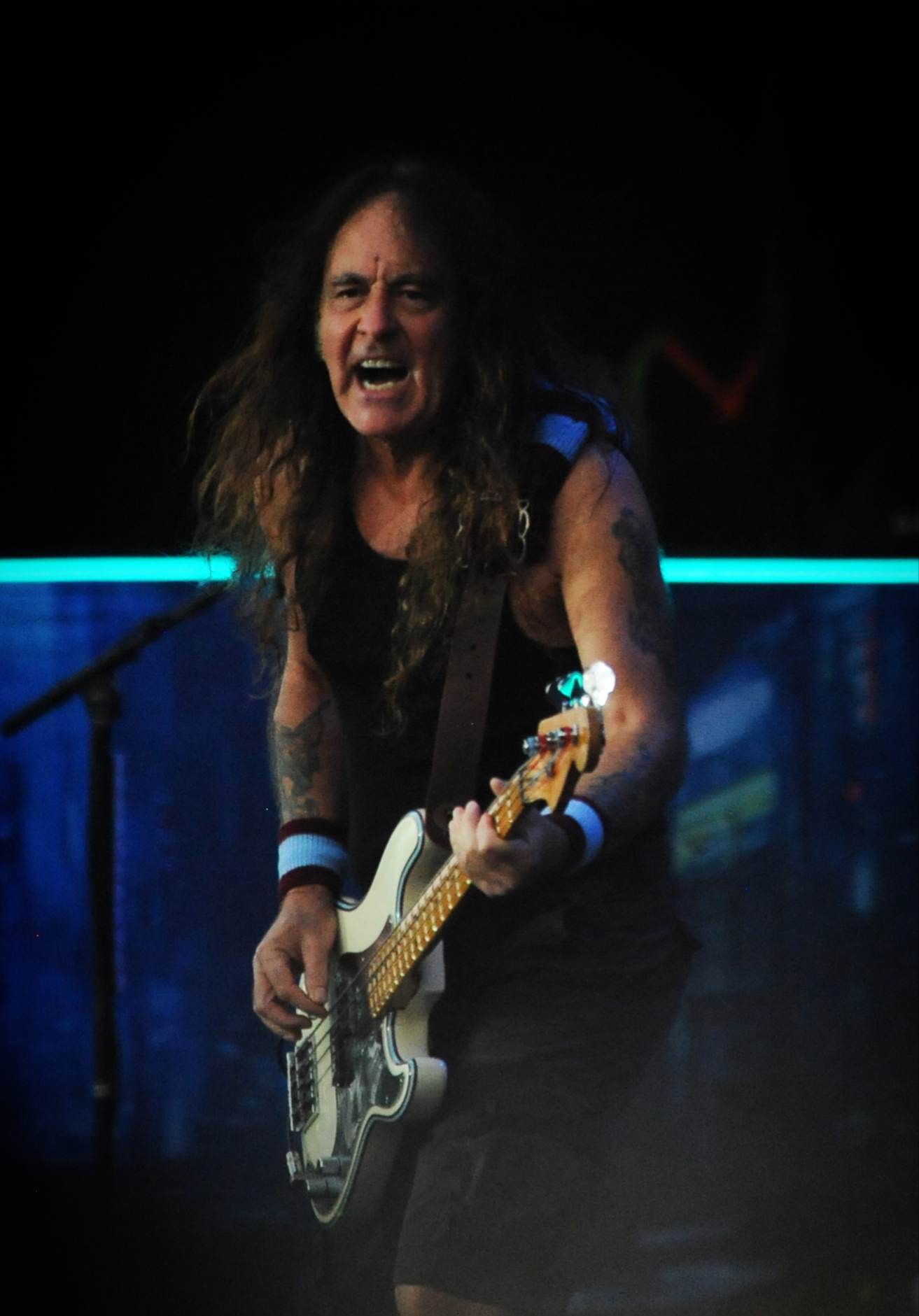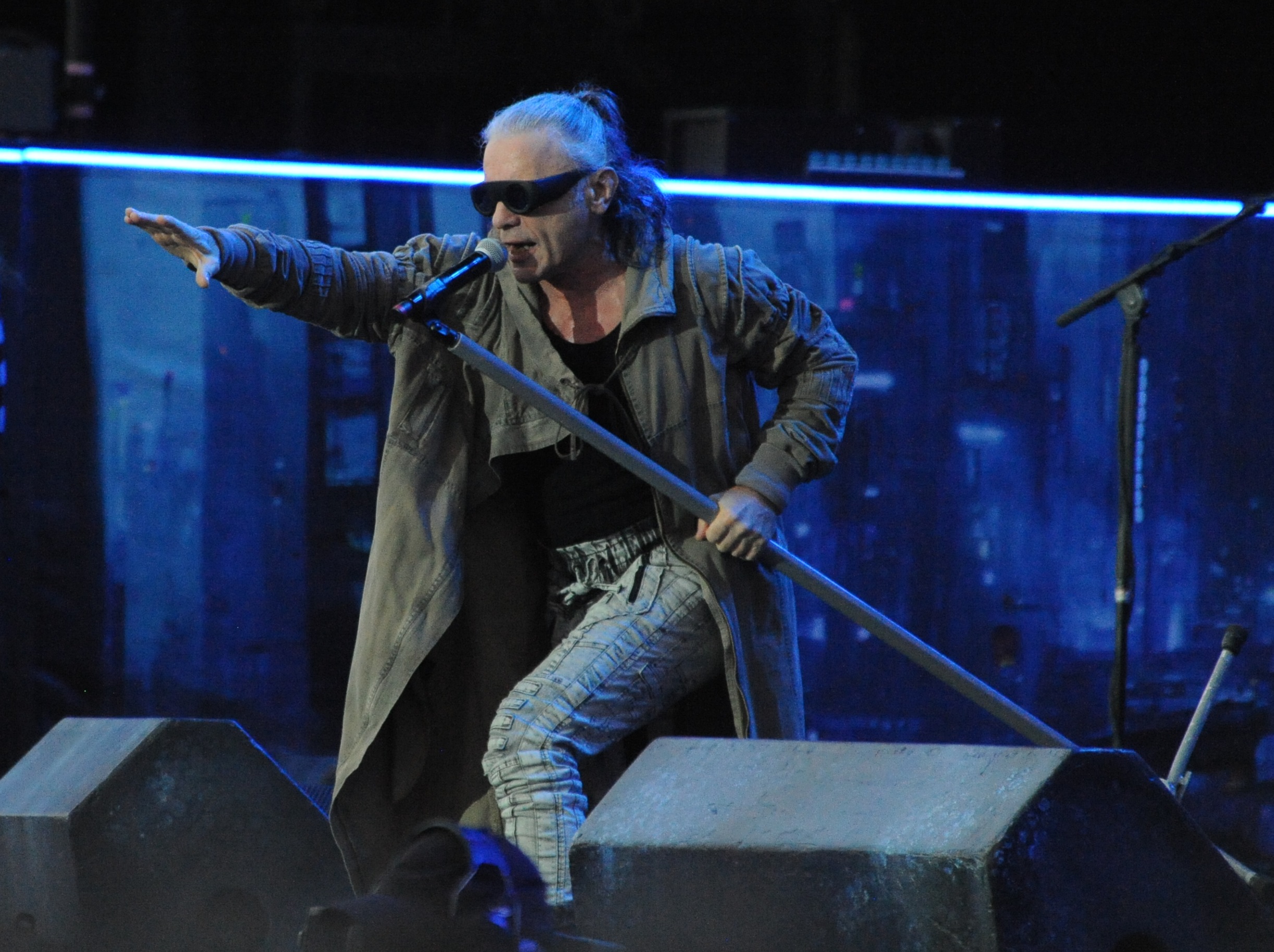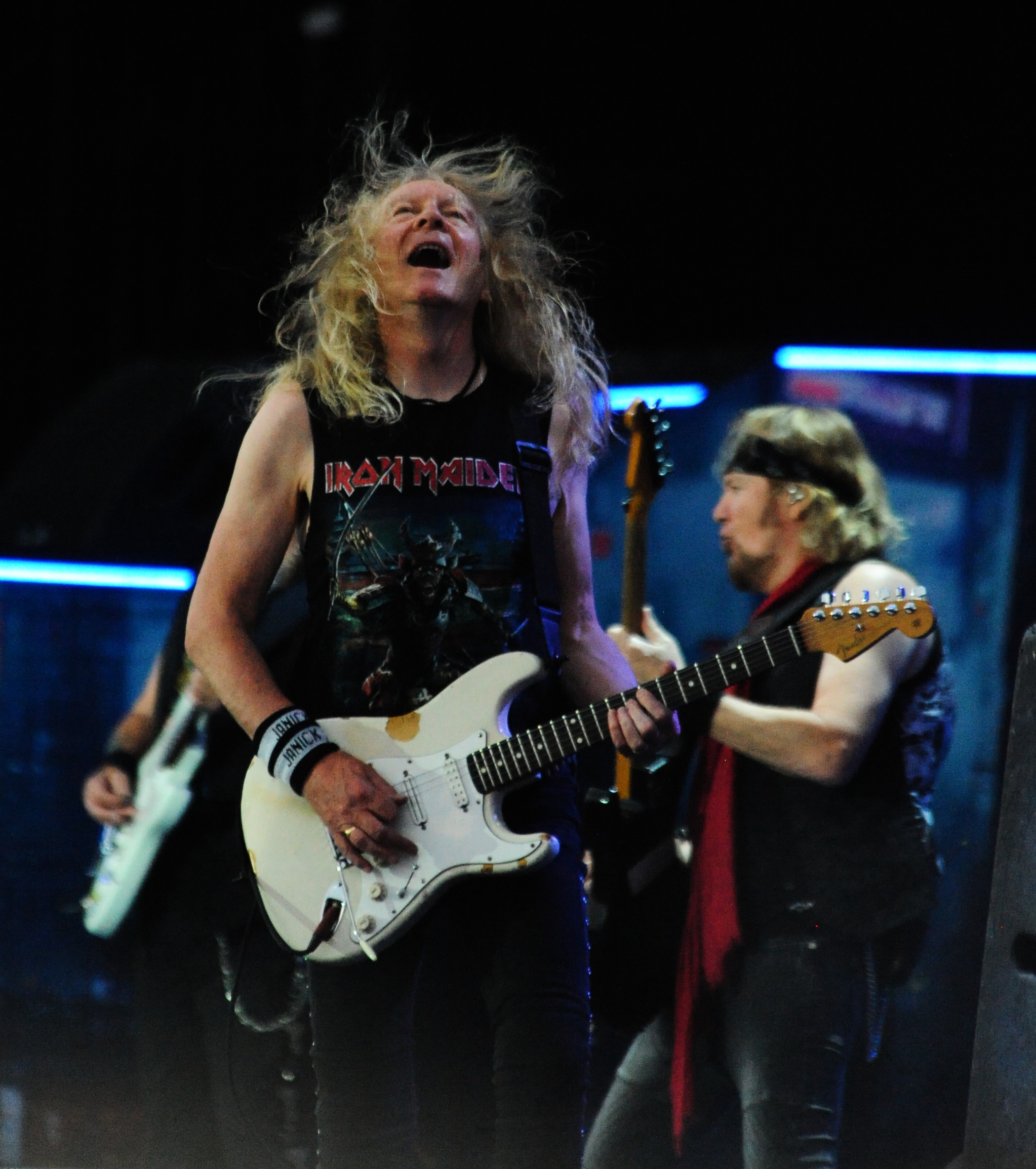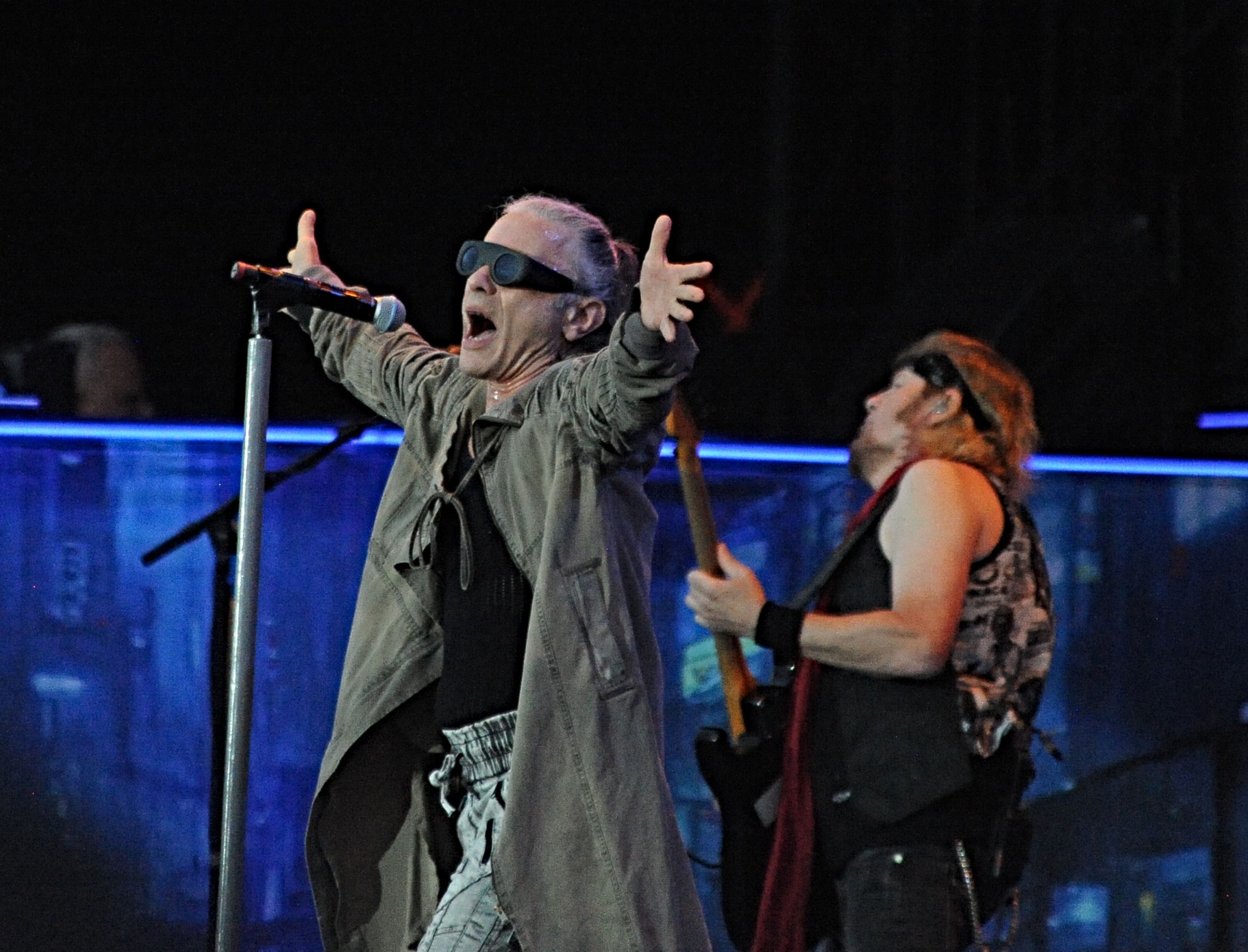 Among the acts we caught live today were  Crowbar, Grandma's Ashes, Puscifer, Porcupine Tree, Black Flag, Within Temptation, Carpenter Brut and the Incomparable Iron Maiden. Not one duff set; all delivered the goods.
Steven Wilson and Porcupine Tree host a press conference on site and tell assembled media they may not be "as heavy" as some of the other bands at Hellfest 2023, but they will "do what we do" and hope the fans enjoy it.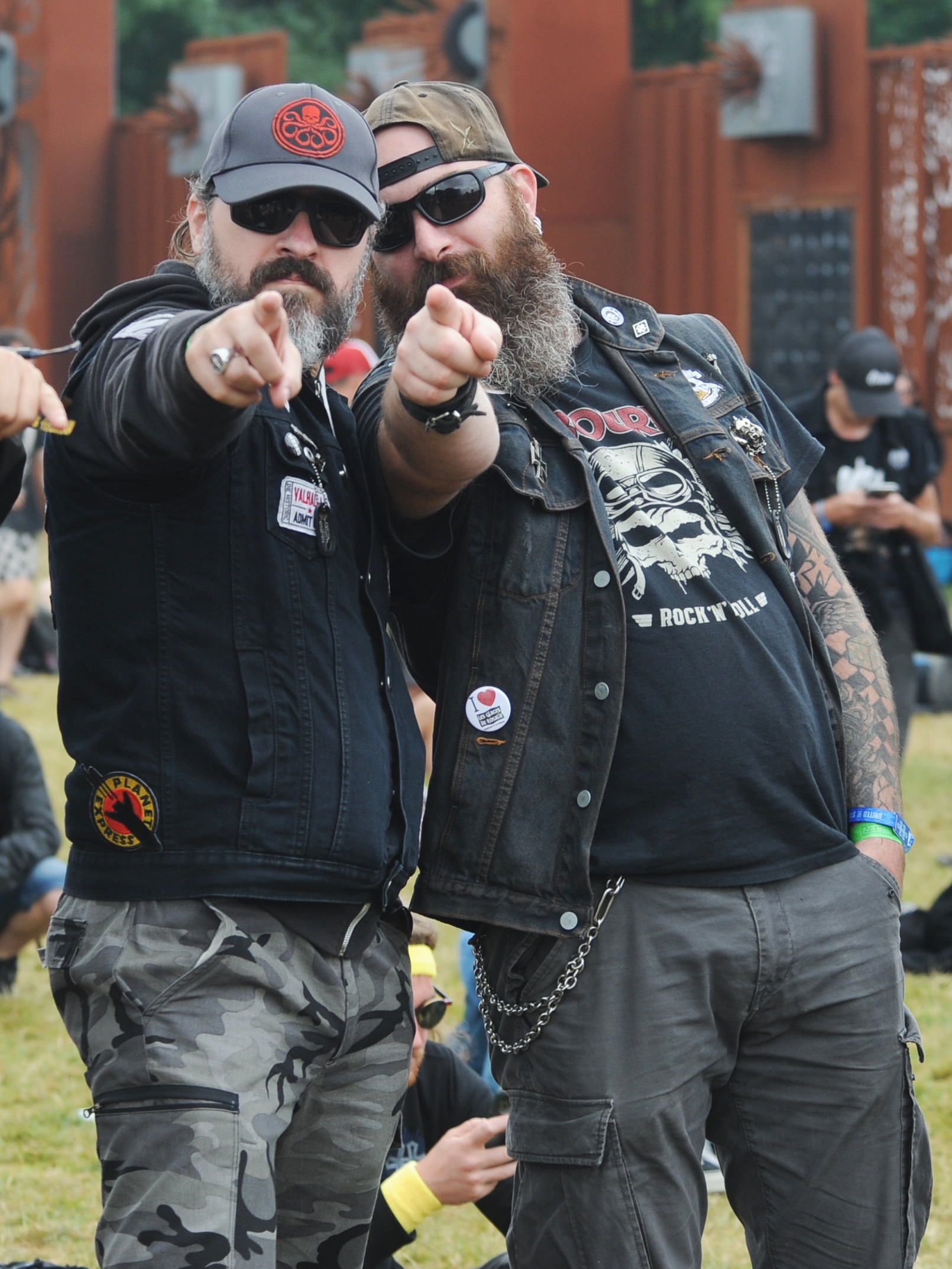 Like Machine Gun Kelly on Friday, some fans were not digging the non rock of this act, and wandered off to another stage or stayed quiet when it was time to applaud.
Total opposite response to Bloodywood on Main Stage # 2. A quite unique Indian folk/metal band from New Delhi. They turned in a gorgeously addictive set at Download the previous weekend, and smashed it again here on French soil.
They mix up usual guitars and rock instruments with traditional Indian instruments, including drums. Sung in Hindi and English, their lyrics arehard-hitting and political; social justice is prominent in their material, and being hard on criminals. Strong stuff and Hellfest lapped it up.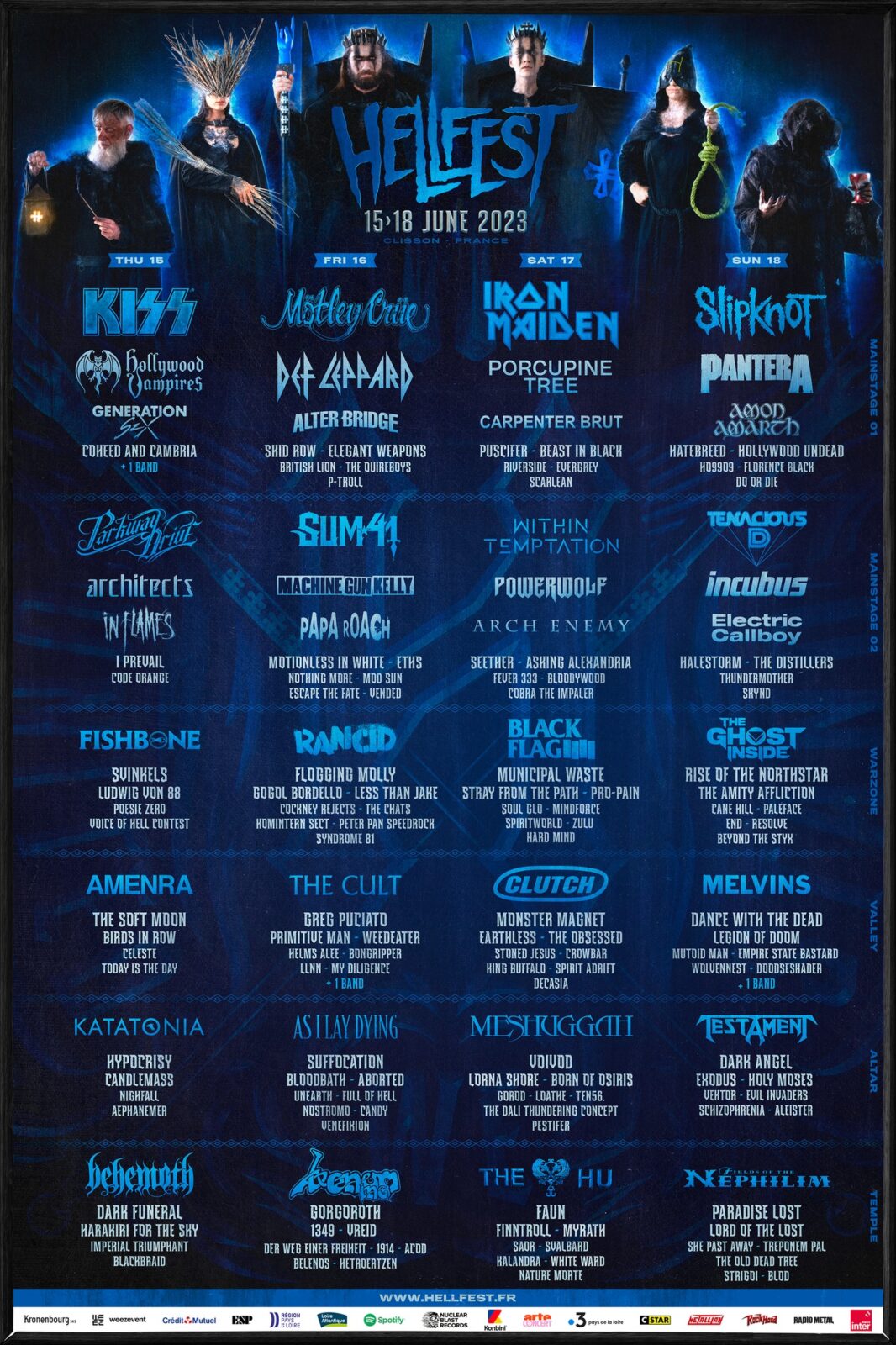 Puscifer turn in a bizarre show; alien invasion-based. Singer Maynard James Keenan is a keen UFO enthusiast. Maynard and fellow vocalist Carina Round clearly having fun on stage, joined by a gang of 'aliens'.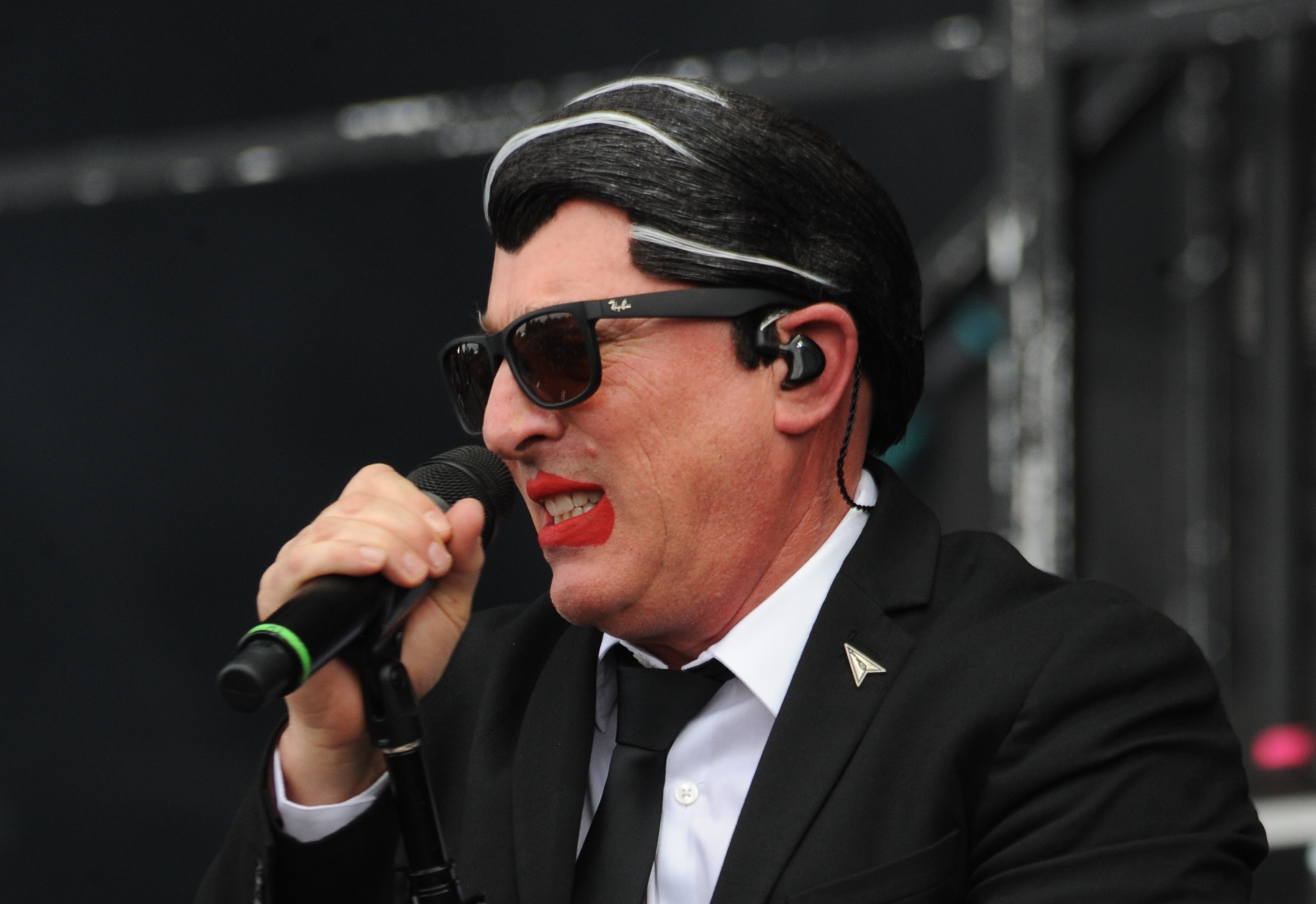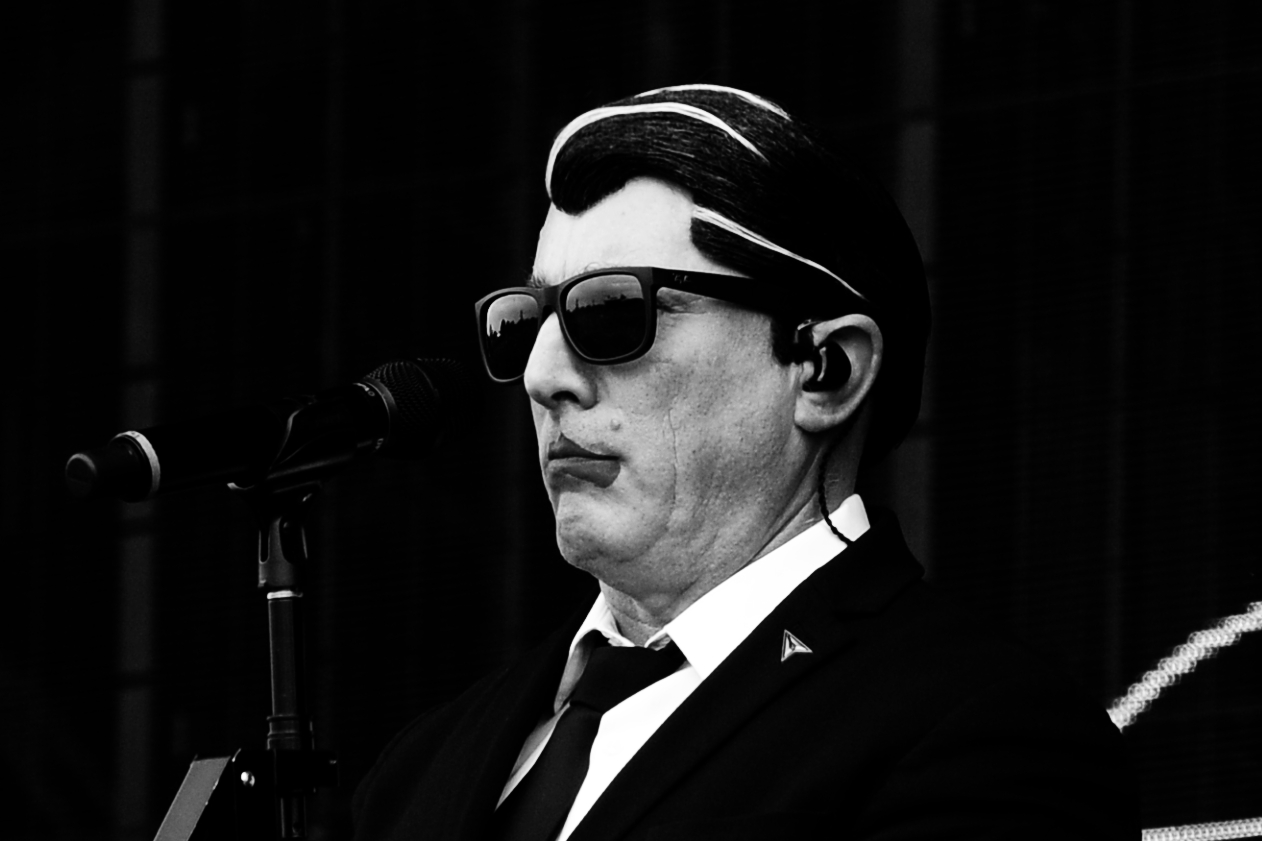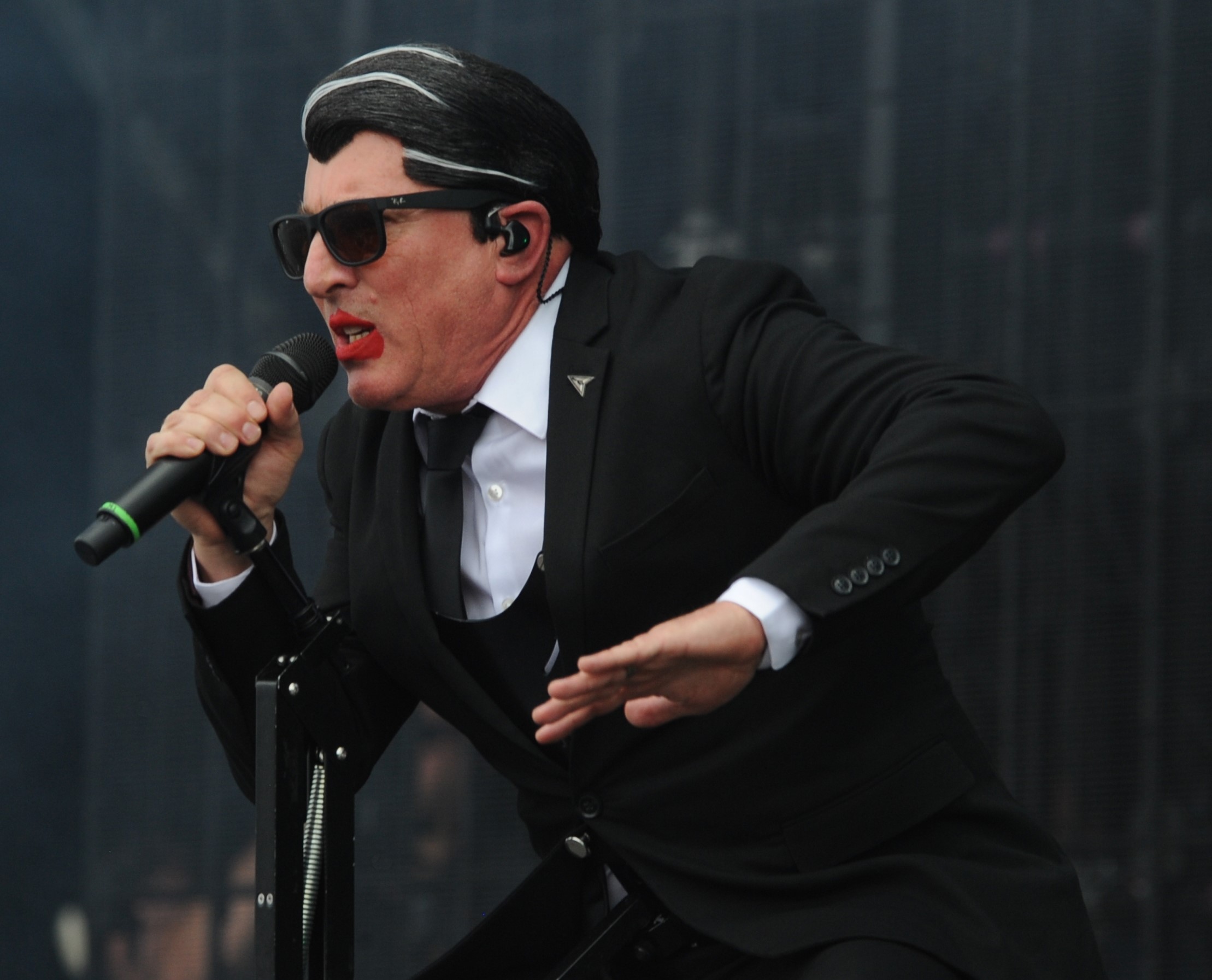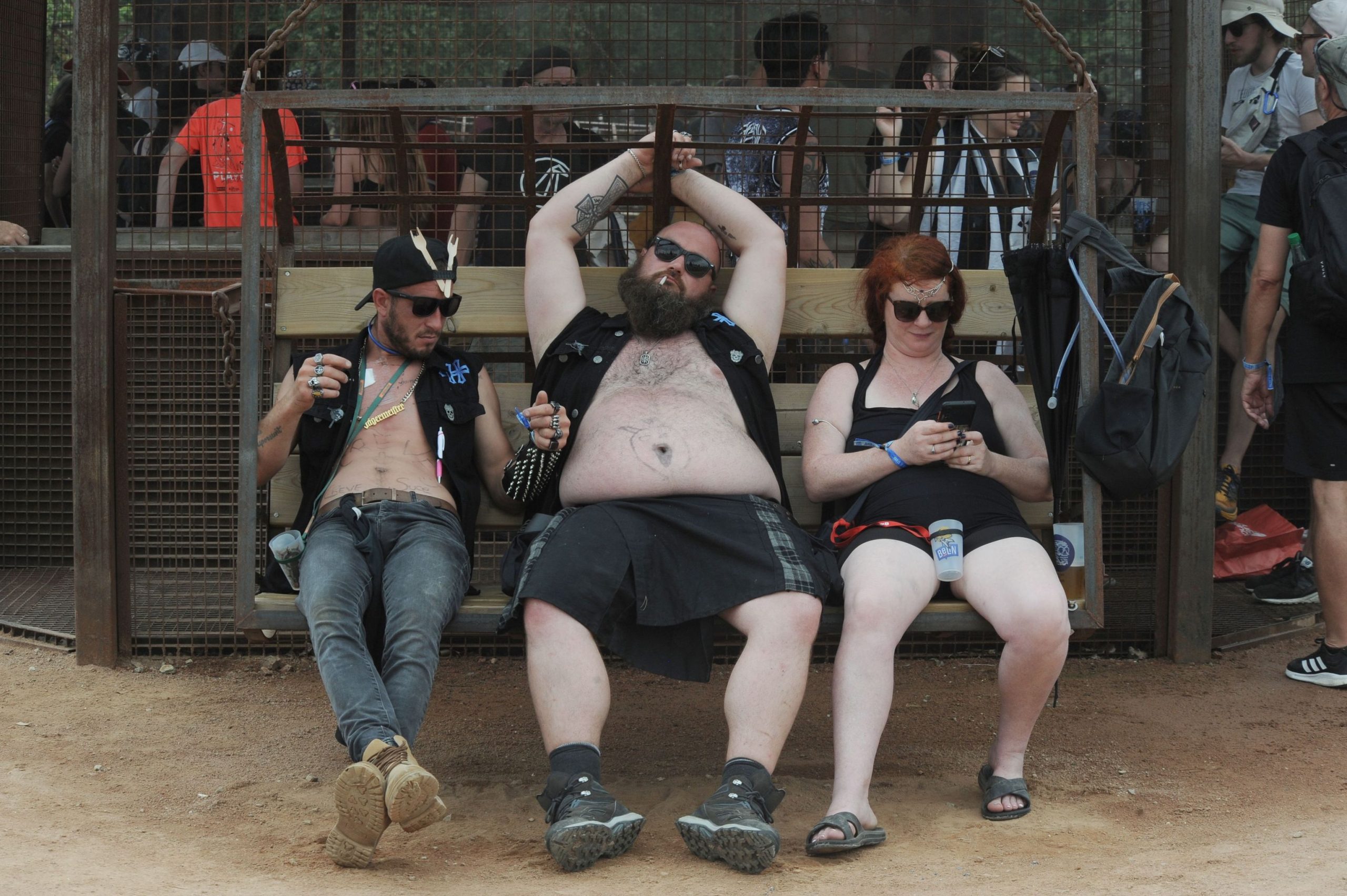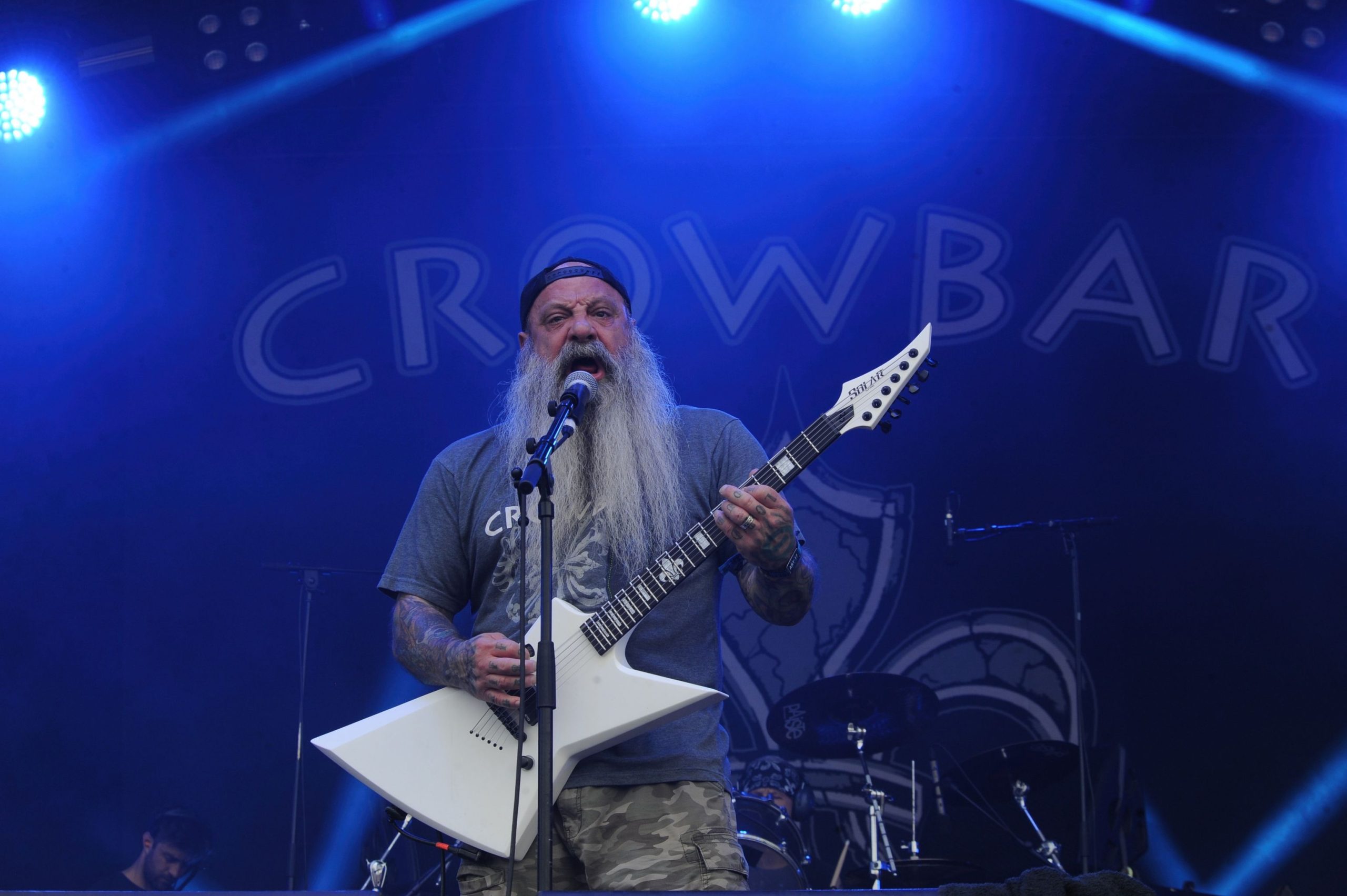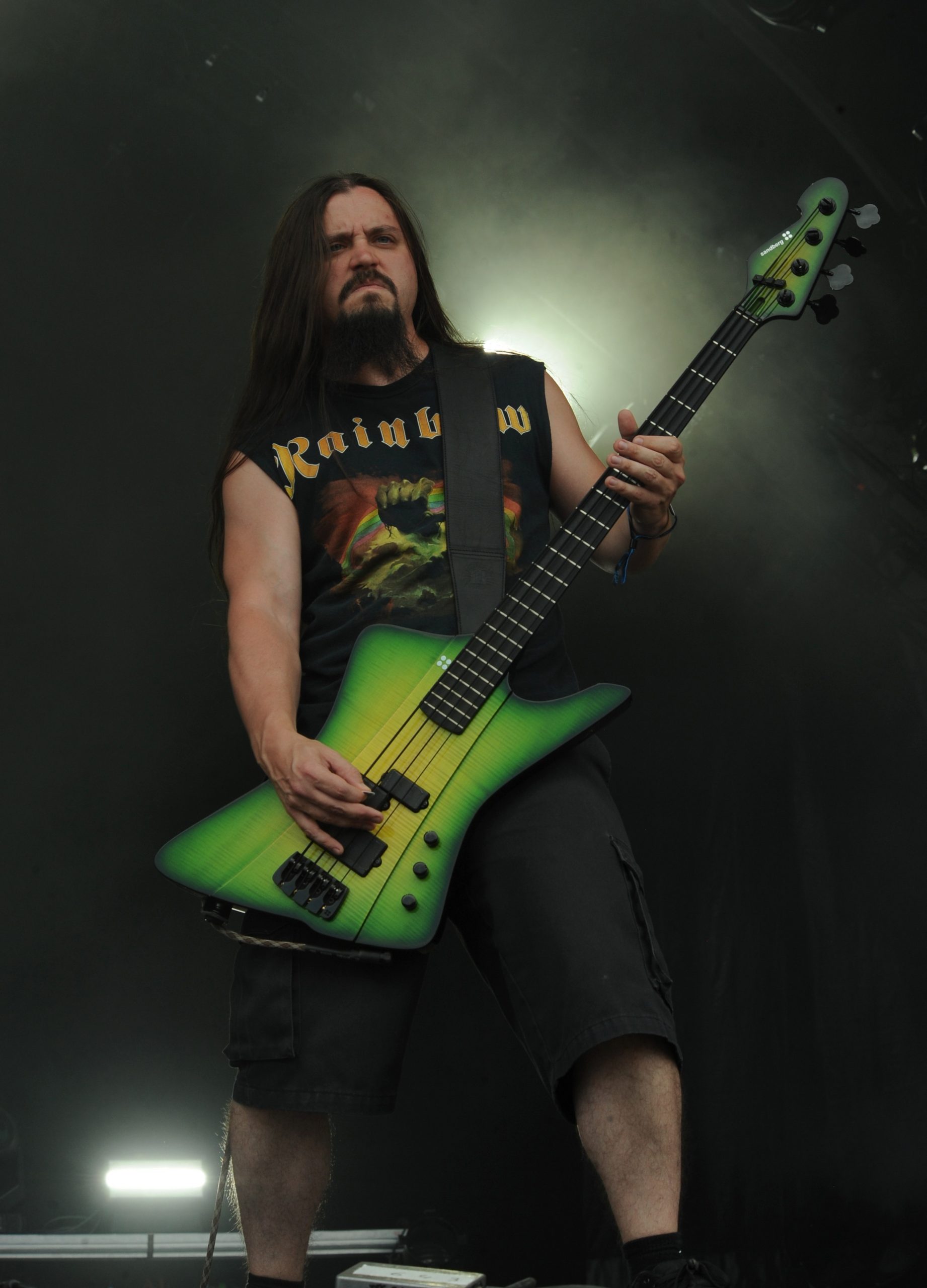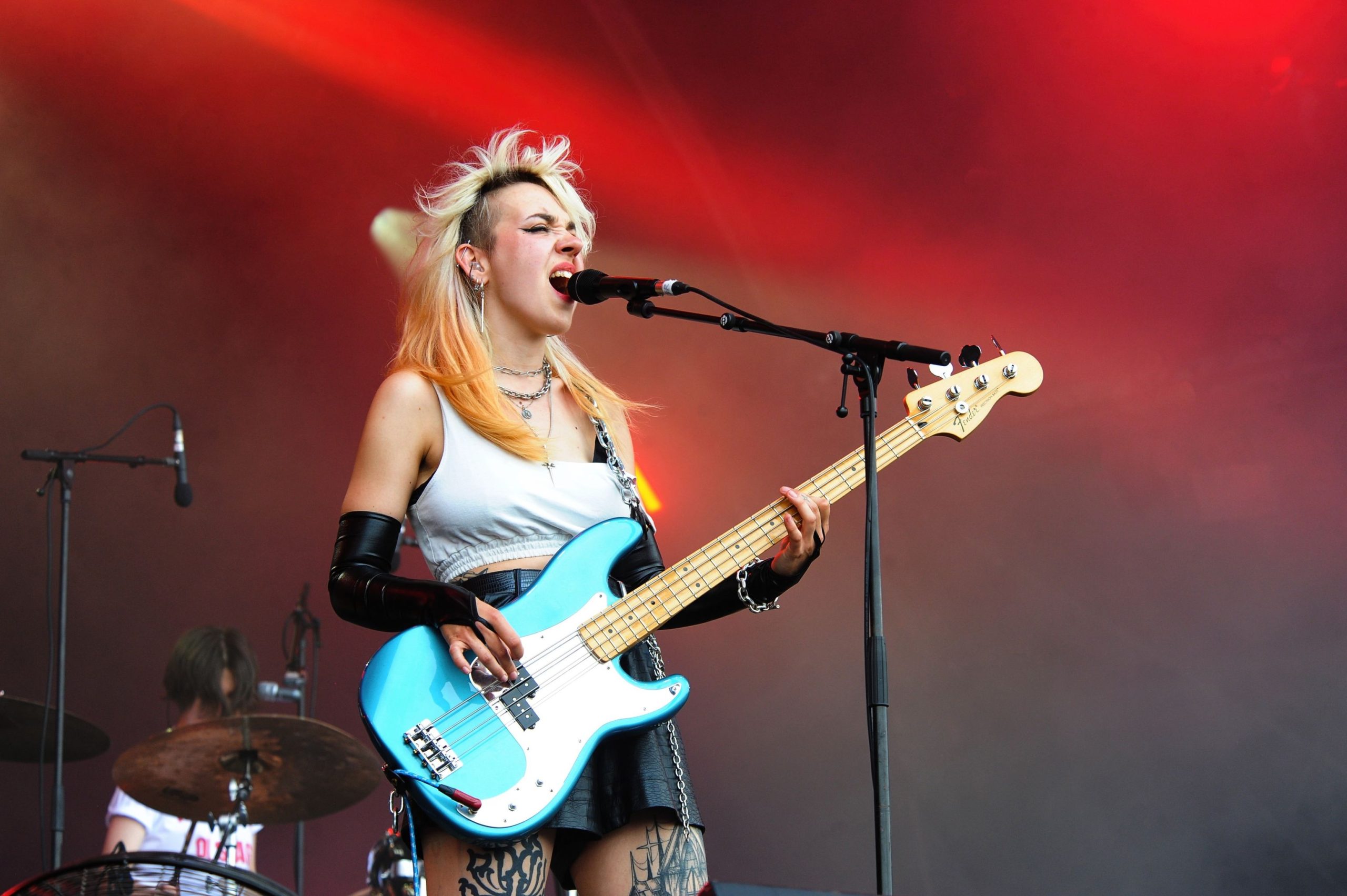 Grandma's Ashes, the all-girl group from Paris did a good job, with tracks from their latest album "This Too Shall Pass", released in February this year.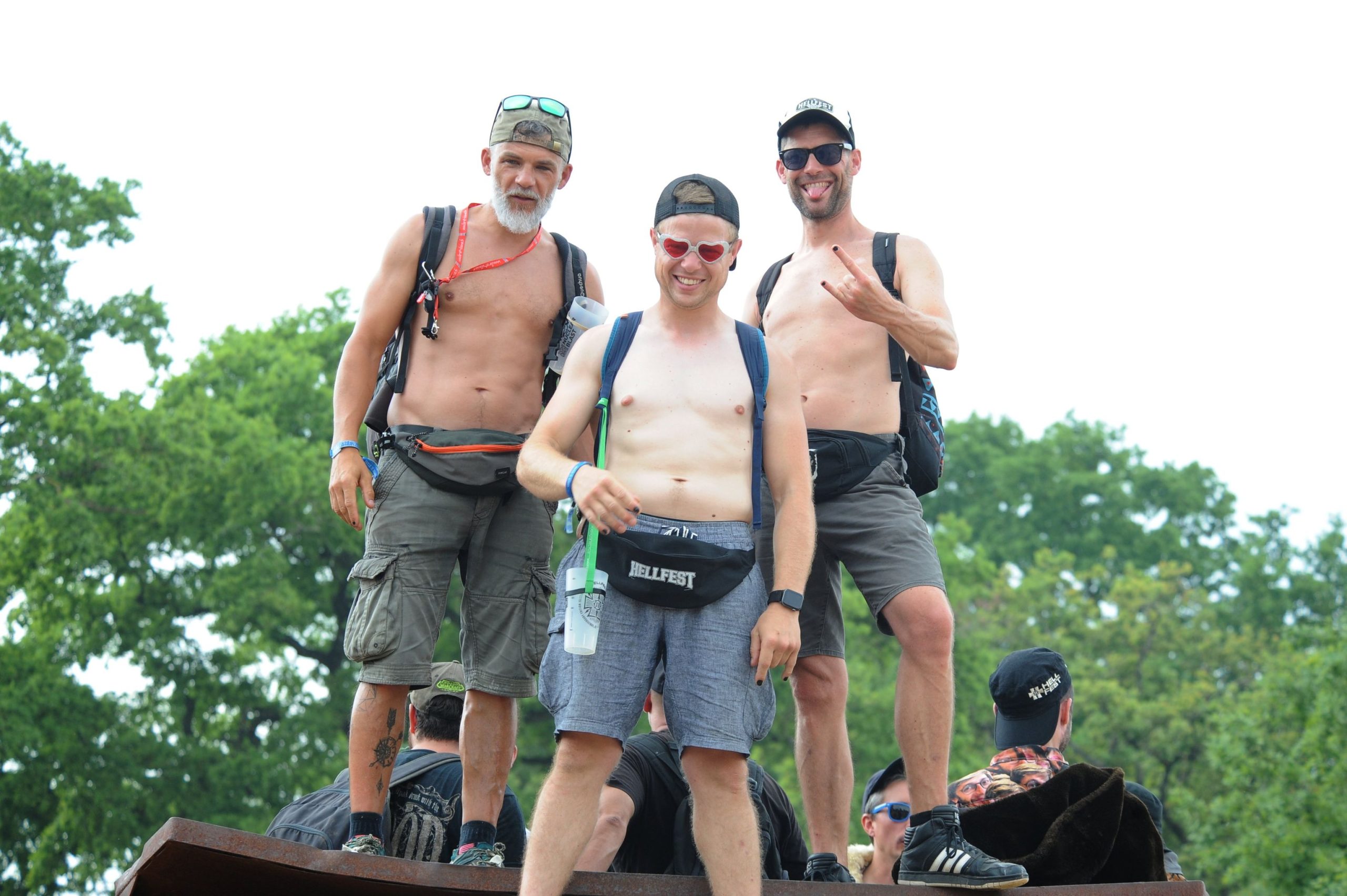 Often billed as a prog' rock band, Porcupine Tree may seem an odd choice for a rock and metal festival, but they did ok. Lead singer Steven Wilson does reference this and invites the fans to like different types of music. There are many long solos in the set, and Wilson warns the fans that their songs can be very long.
The response from the curious crowd is friendly and receptive and I think they won some new fans today.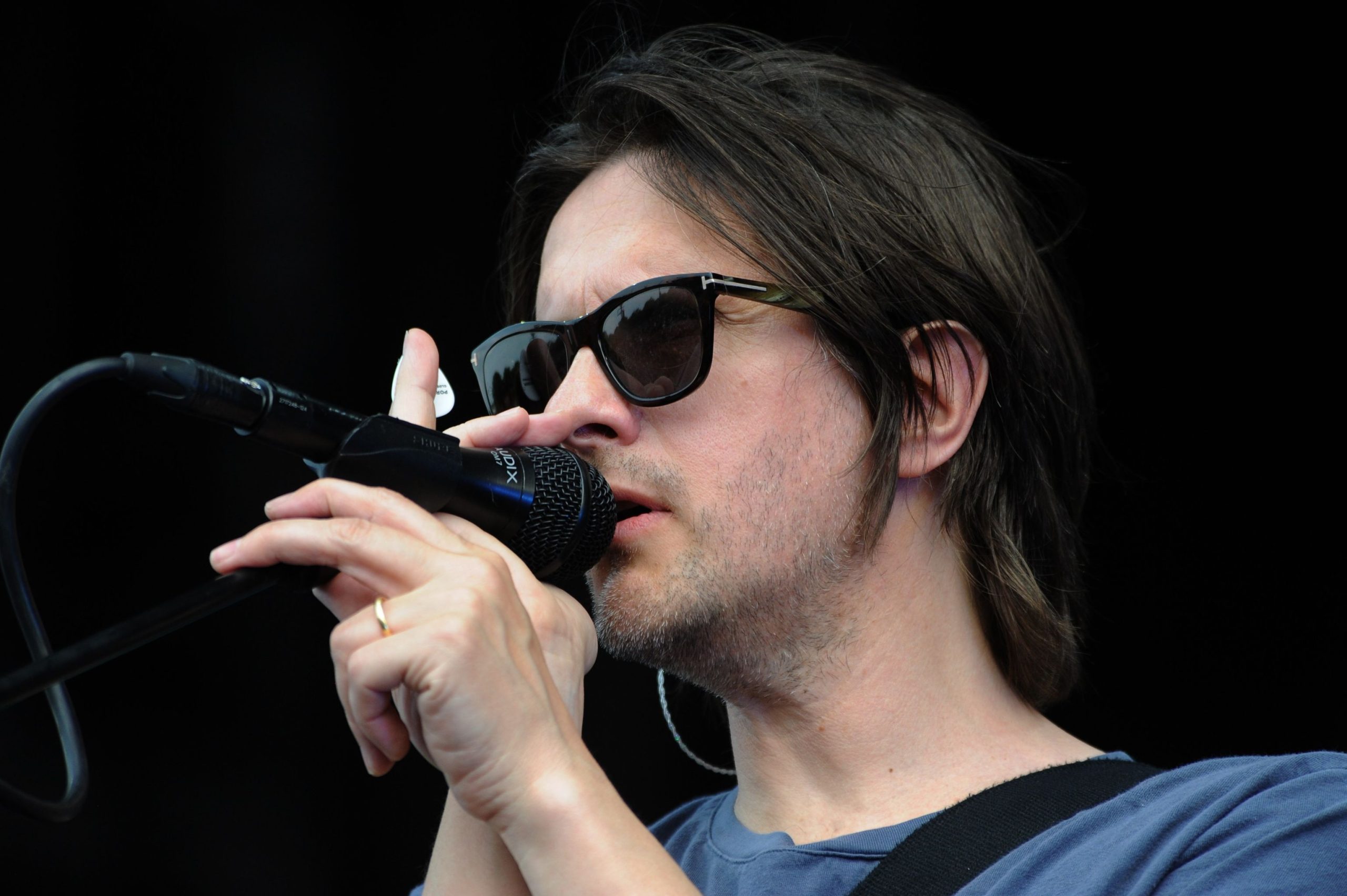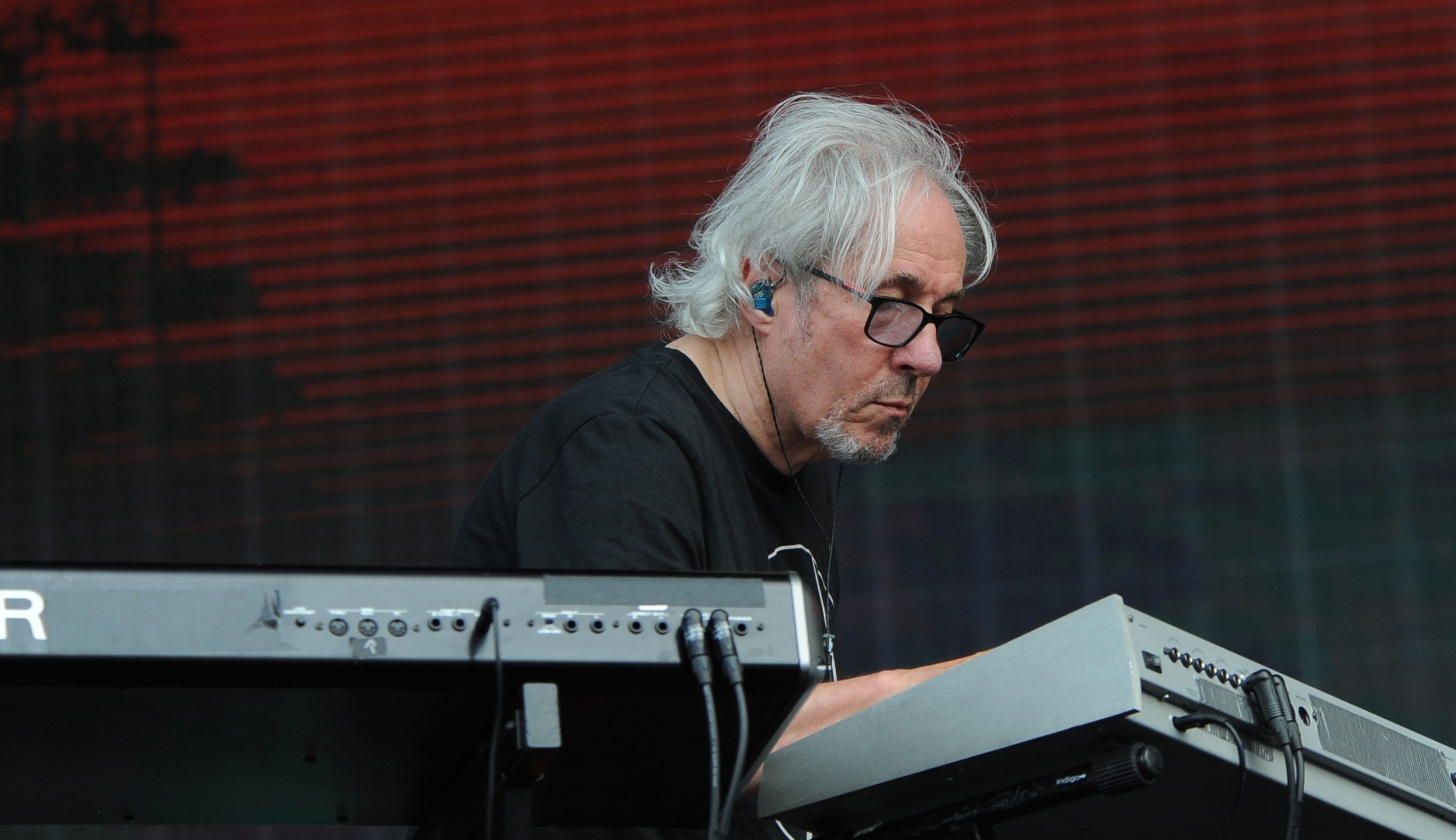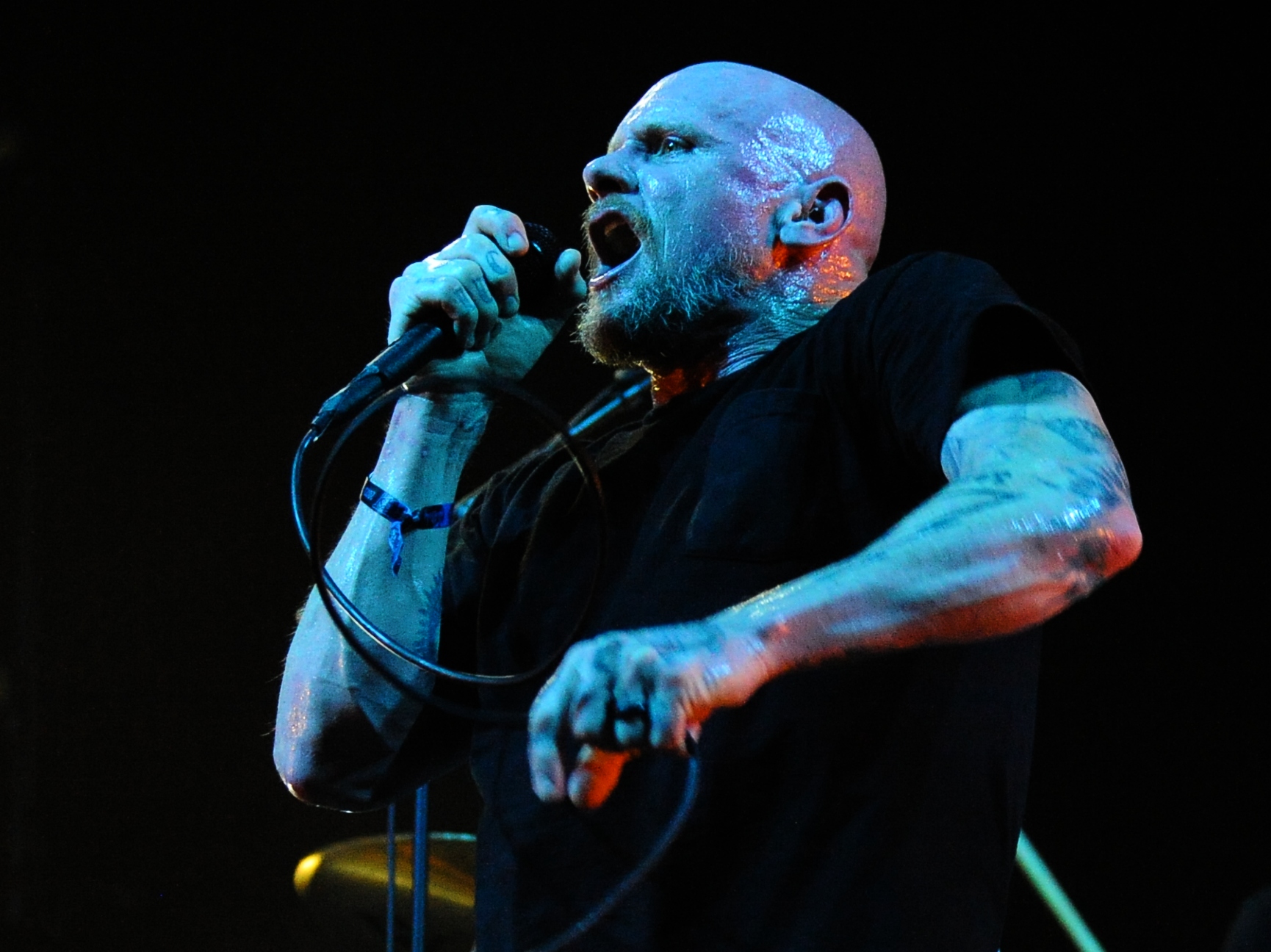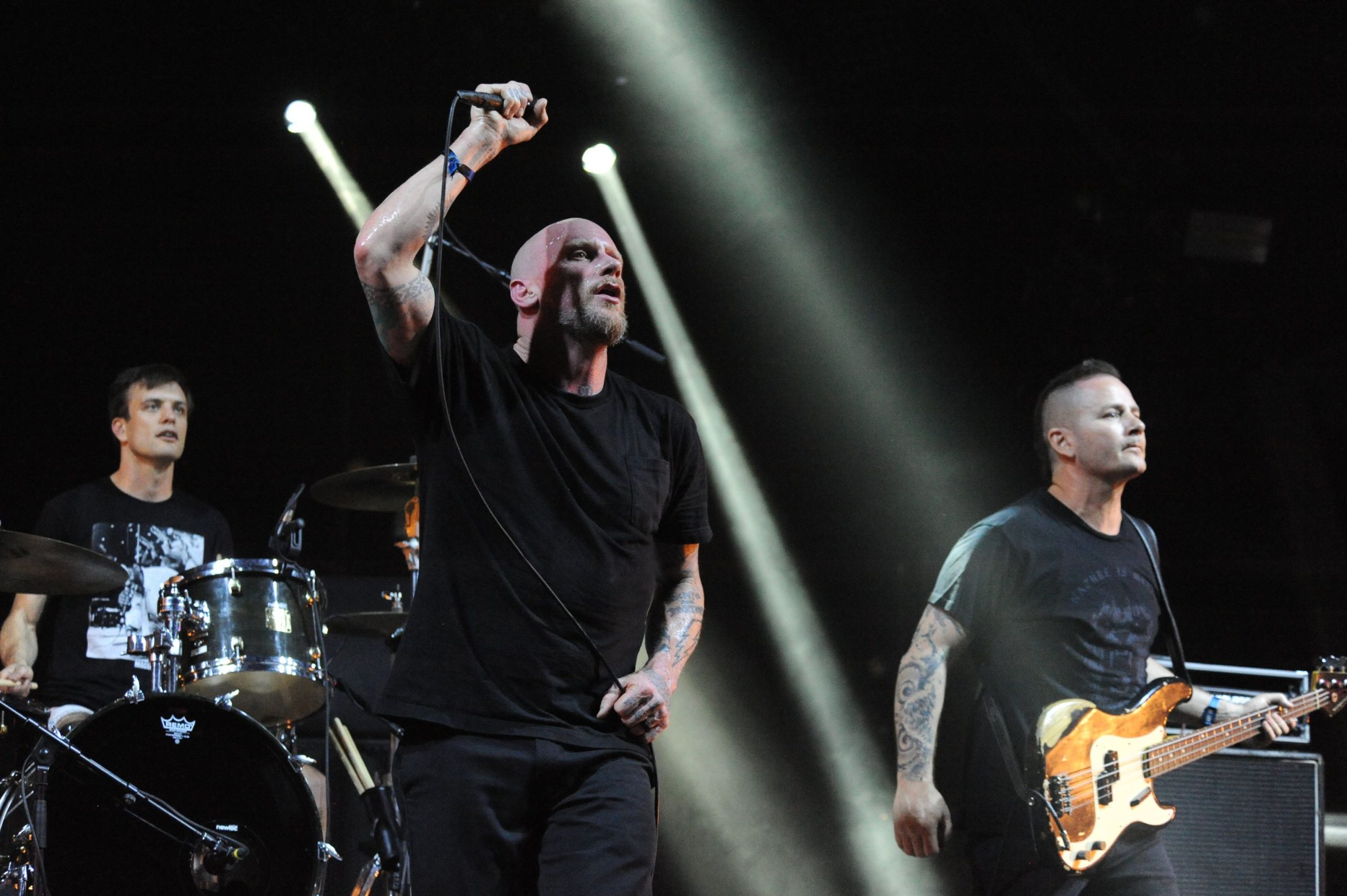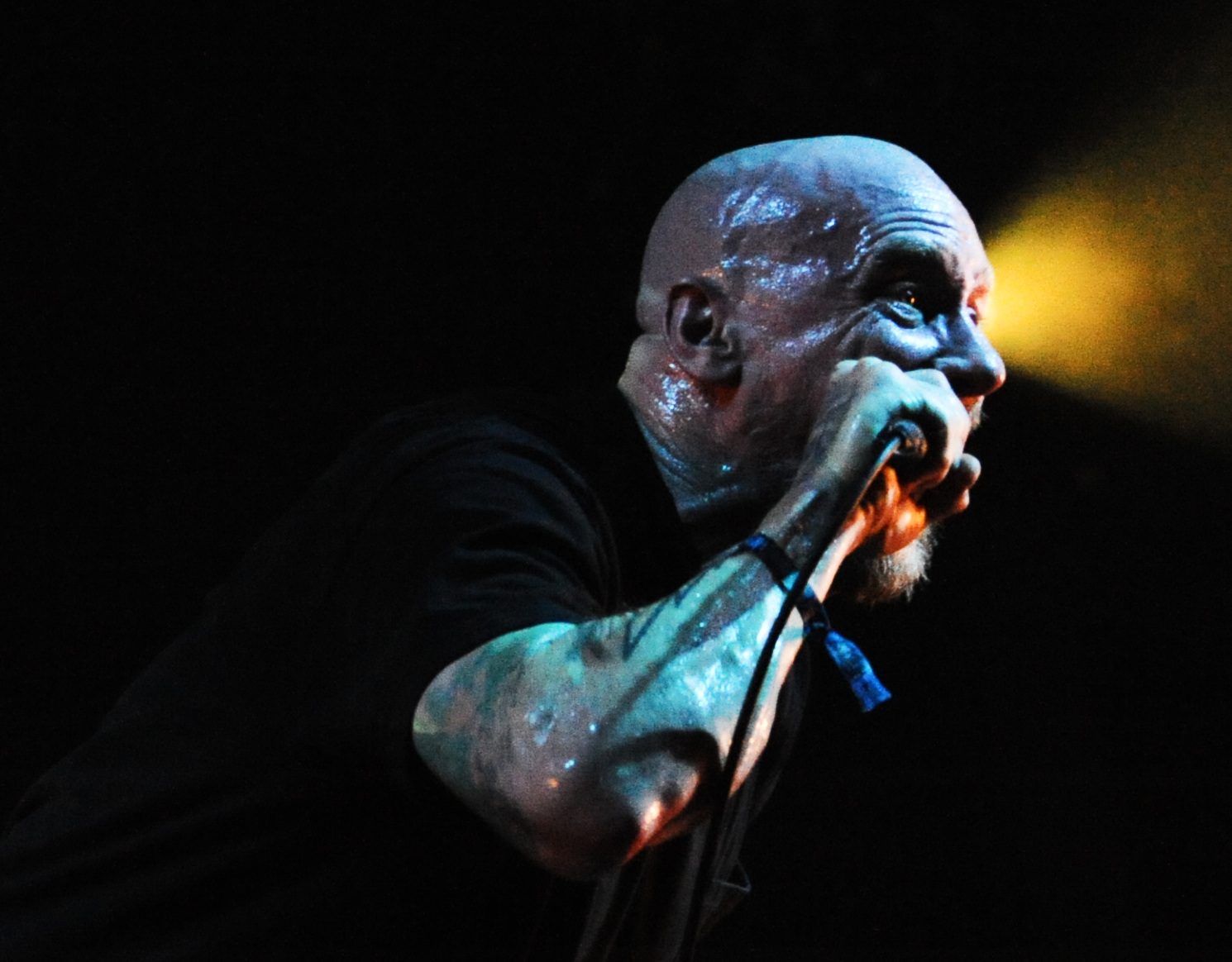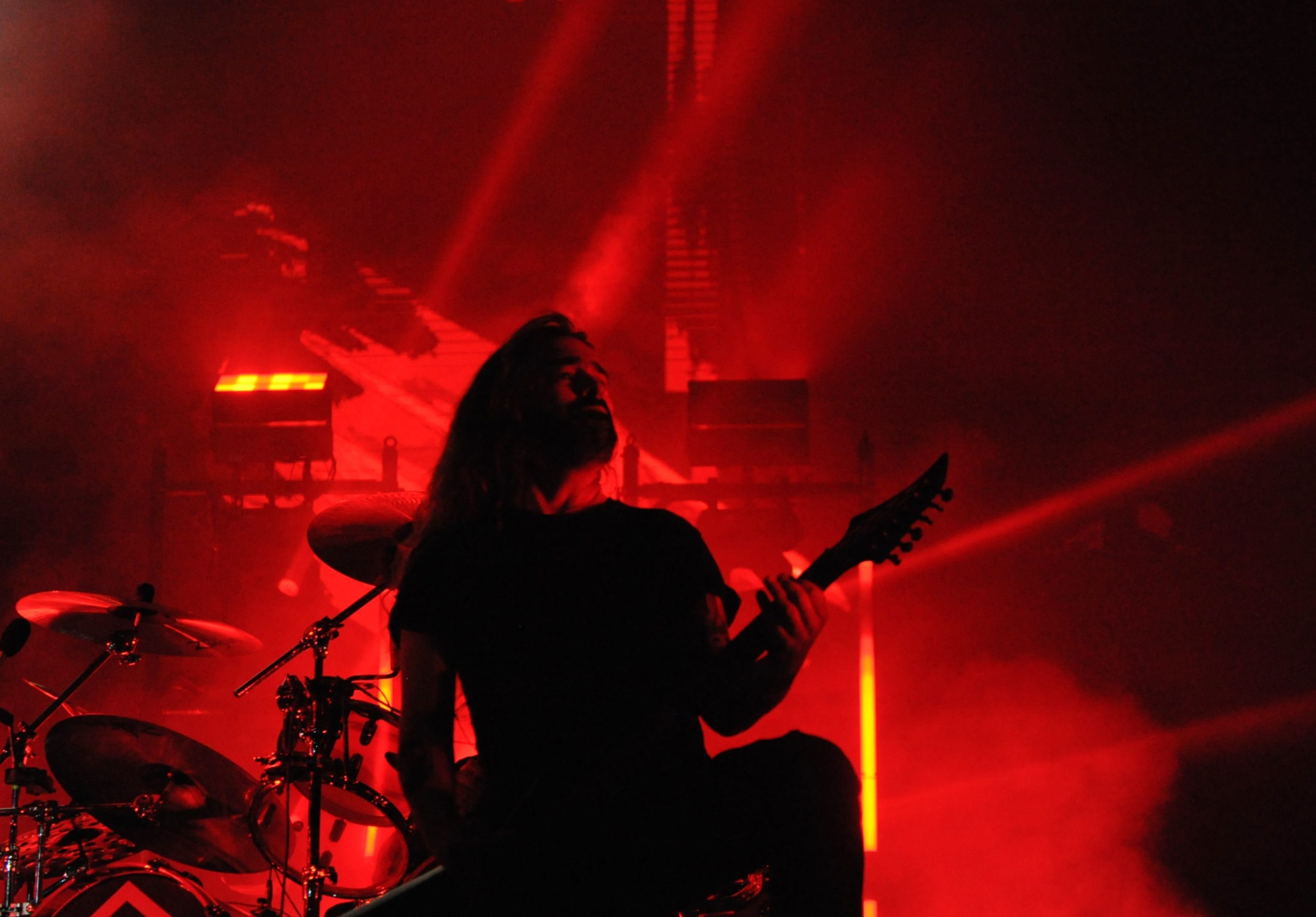 Carpenter Brut rotated their various singers, and put on an impressive synth' and light show. Quite different for Hellfest, but they were a good fit for a late night (after midnight) slot, and create a really nice chilled vibe. A band worth catching live if you can.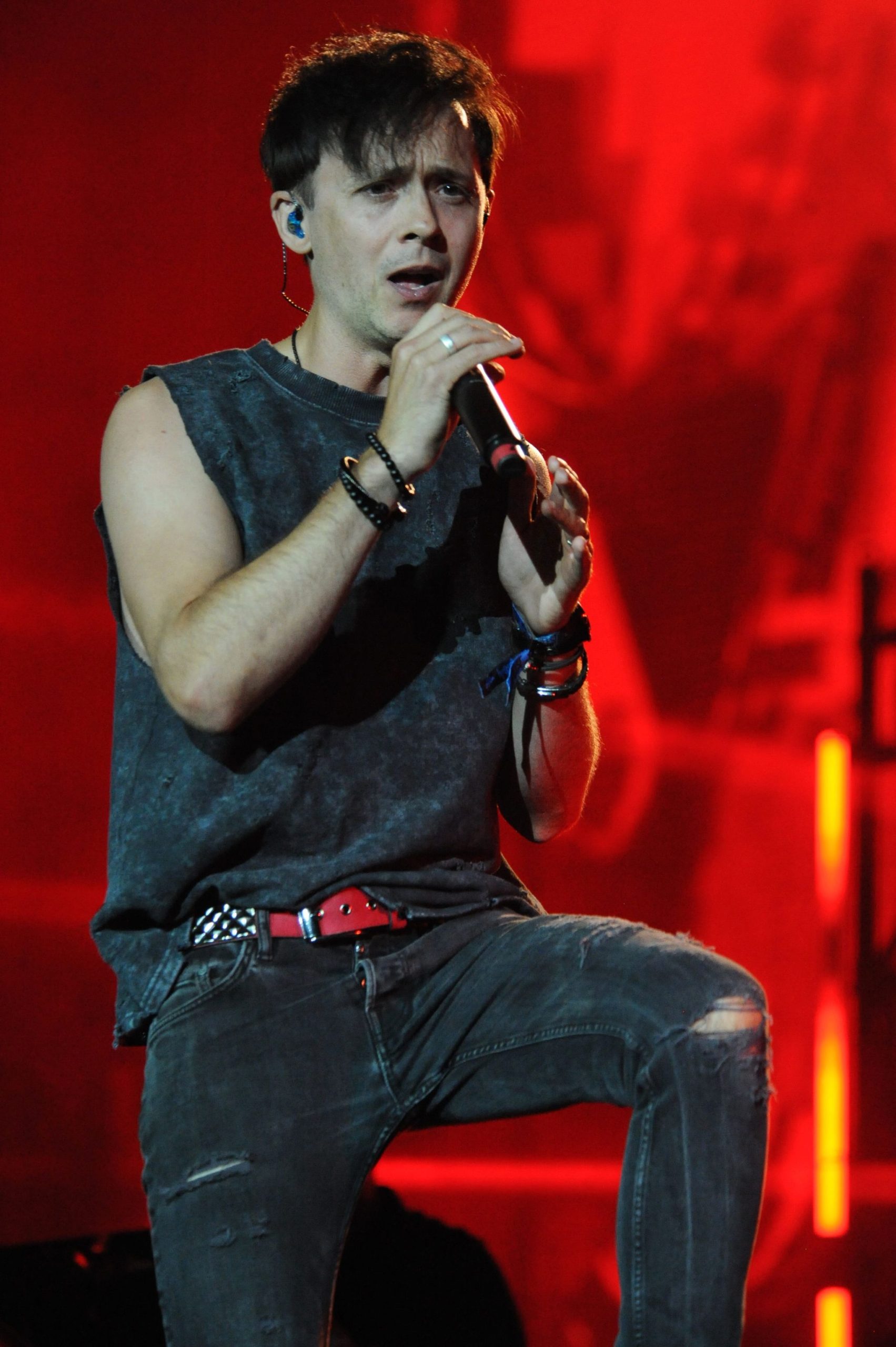 ---
---
All photos: David Bronstein
Words: Steve Best & David Bronstein

* Check out our coverage of Thursday, Friday and Sunday at Hellfest 2023 in our "Live Zone"………