The site of the annual rock pilgrimage to Hellfest is located in the small and pretty village of Clisson in West France – normal population 8,000, but for four days every summer that number is swelled by at least 60,000 people a day.
The Hellfest site sits on about 50 acres – the size of 50 football pitches – and has six stages.  In 2023 the event hosted 180 bands and artists from all over the world.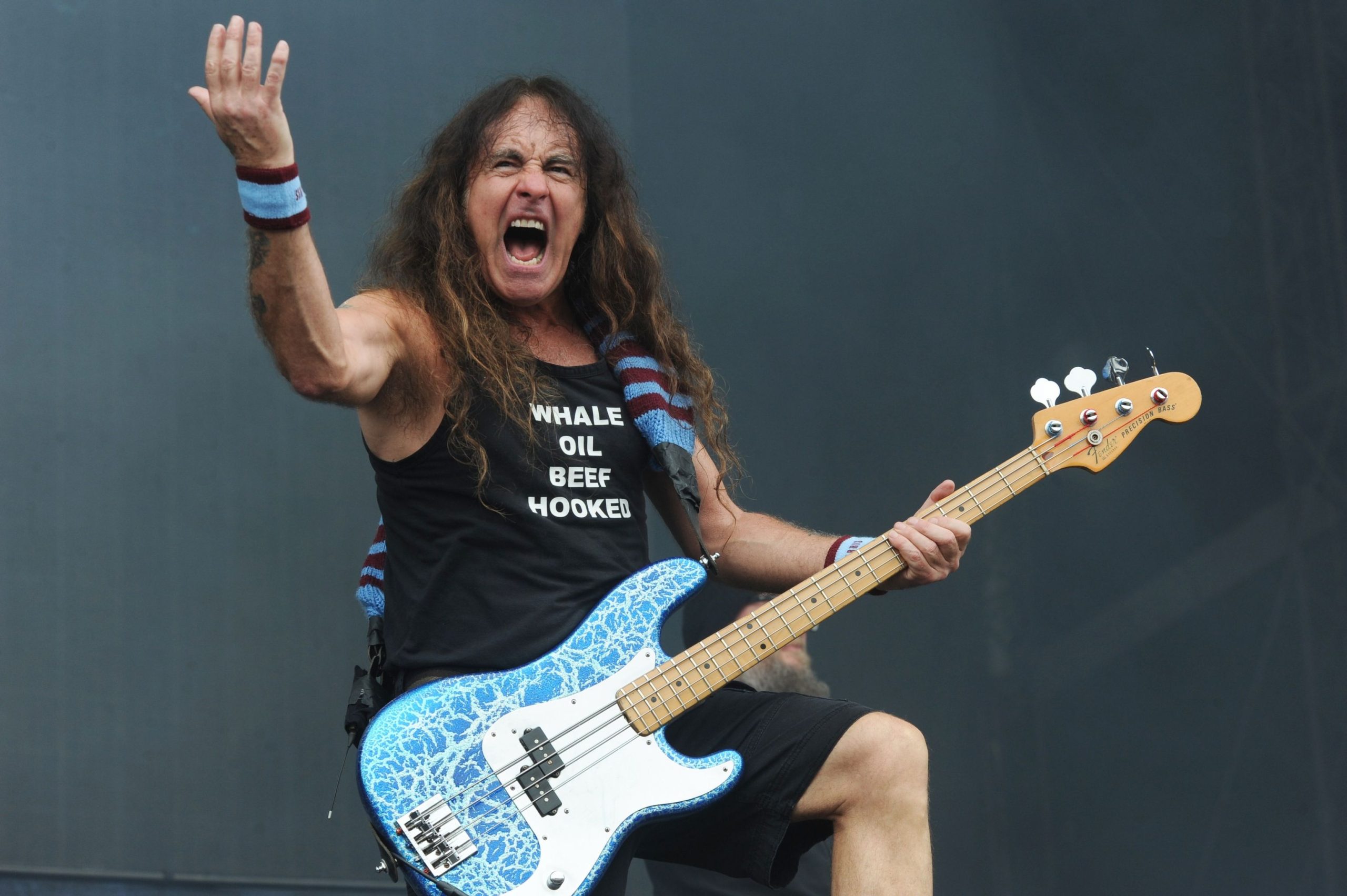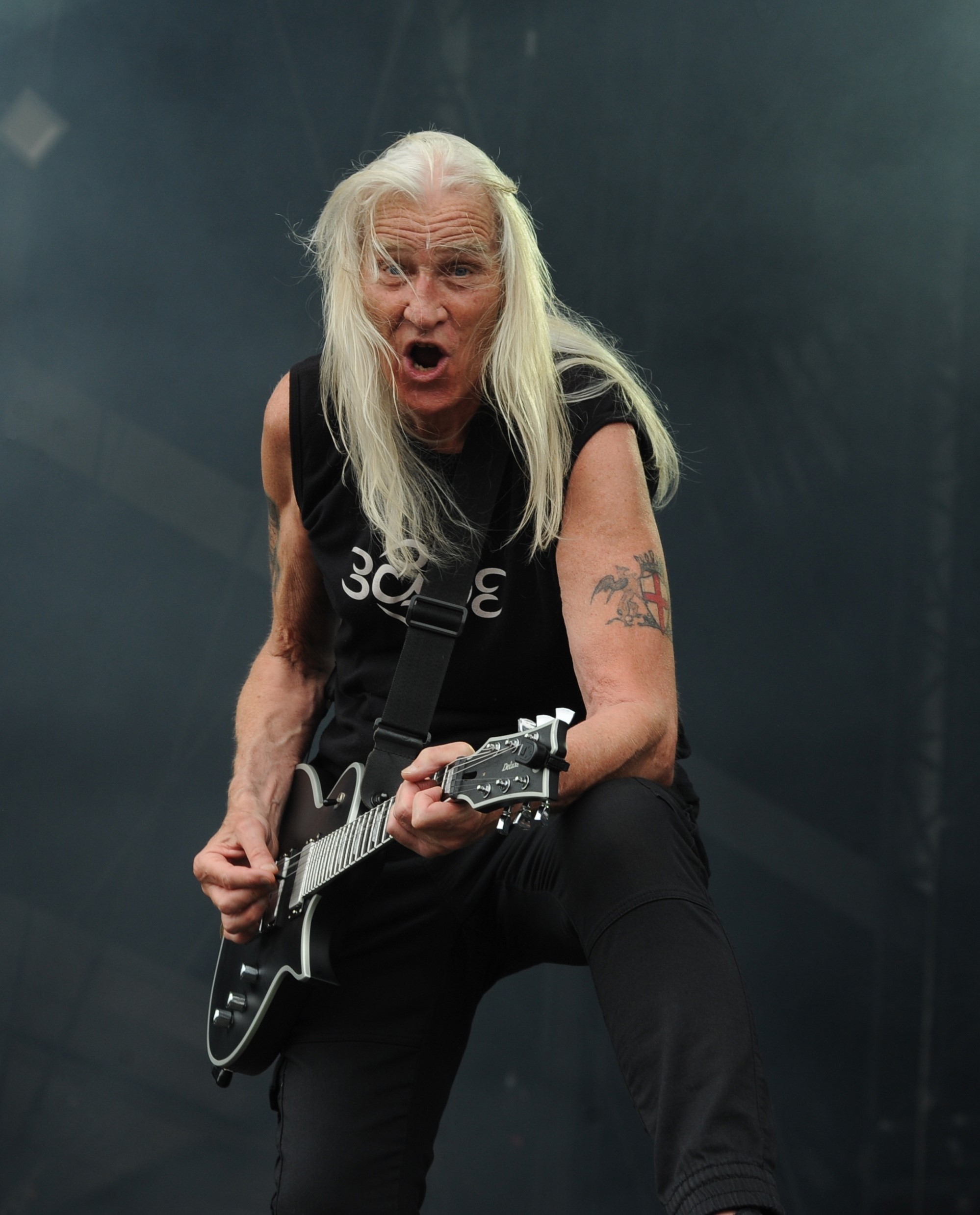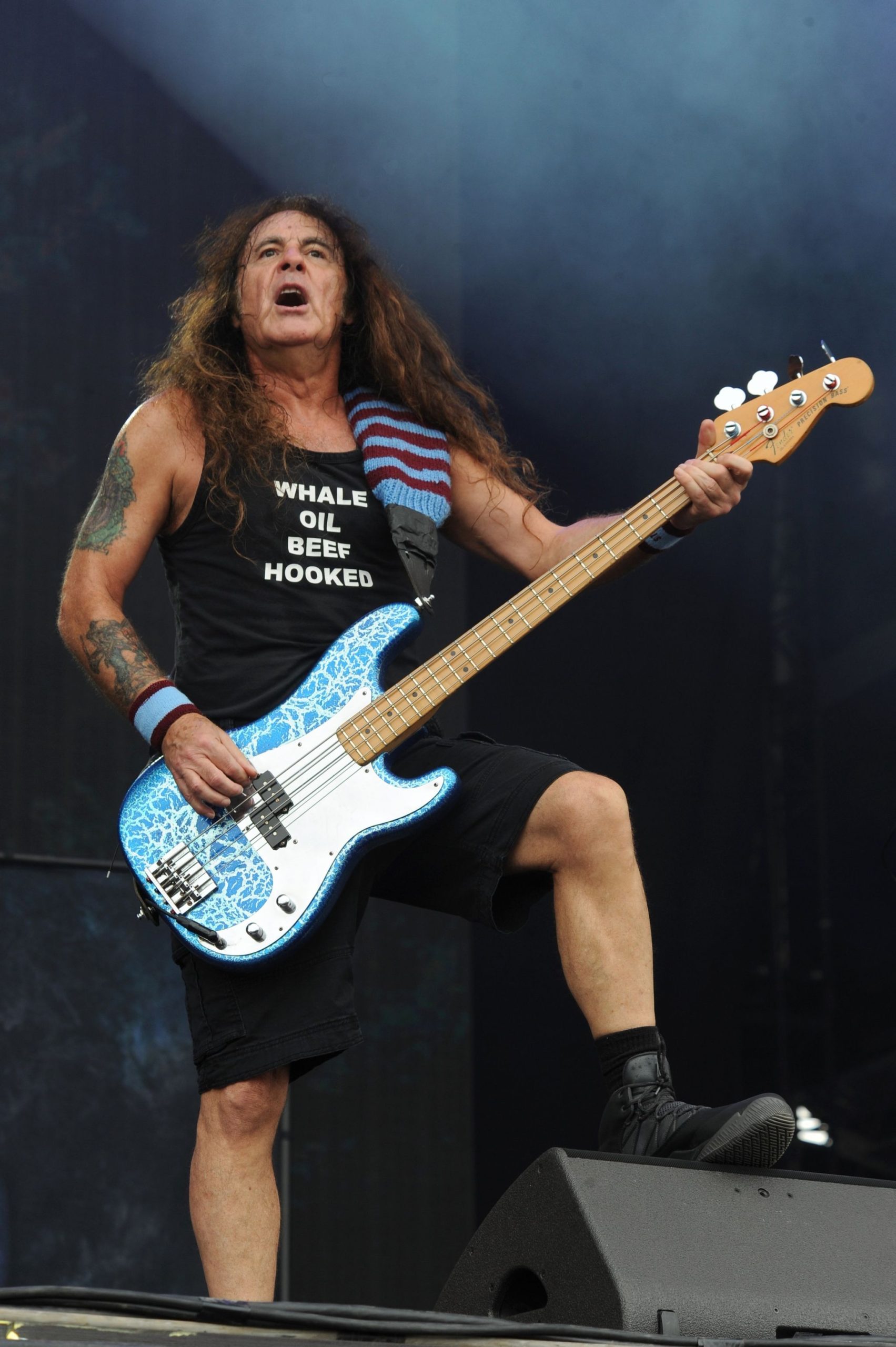 Hellfest has been going since 2006, with two years off (2020 and 2021) due to the pandemic. This year being its 16th anniversary.
Headliners include Kiss, Iron Maiden, Motley Crue, Def Leppard, Slip Knot and Tenacious D starring movie star Jack Black.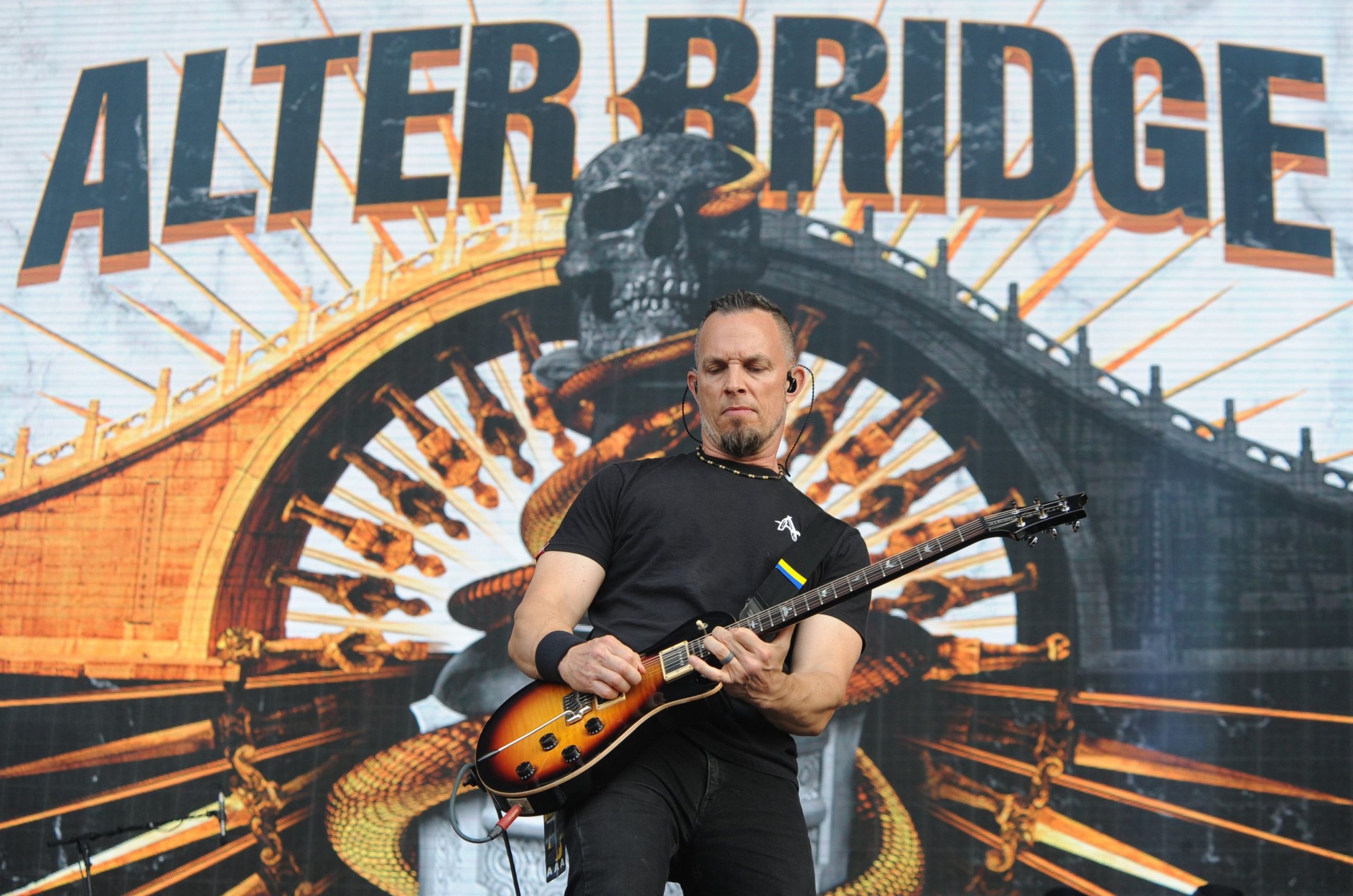 Mainstage # 1: Top international rock and metal acts. Mainstage # 2: Top international rock and metal acts (this part of the festival can hold 60,000). Altar: Death Metal. Temple:  Thrash/Death Metal. Warzone: Punk/Rock. Valley: Traditional Rock, Indie and Stoner Rock.
Mainstage # 1 and # 2 are unique in that they are side by side, giving fans plenty of opportunities to simply switch in between sets so they do not miss the concerts.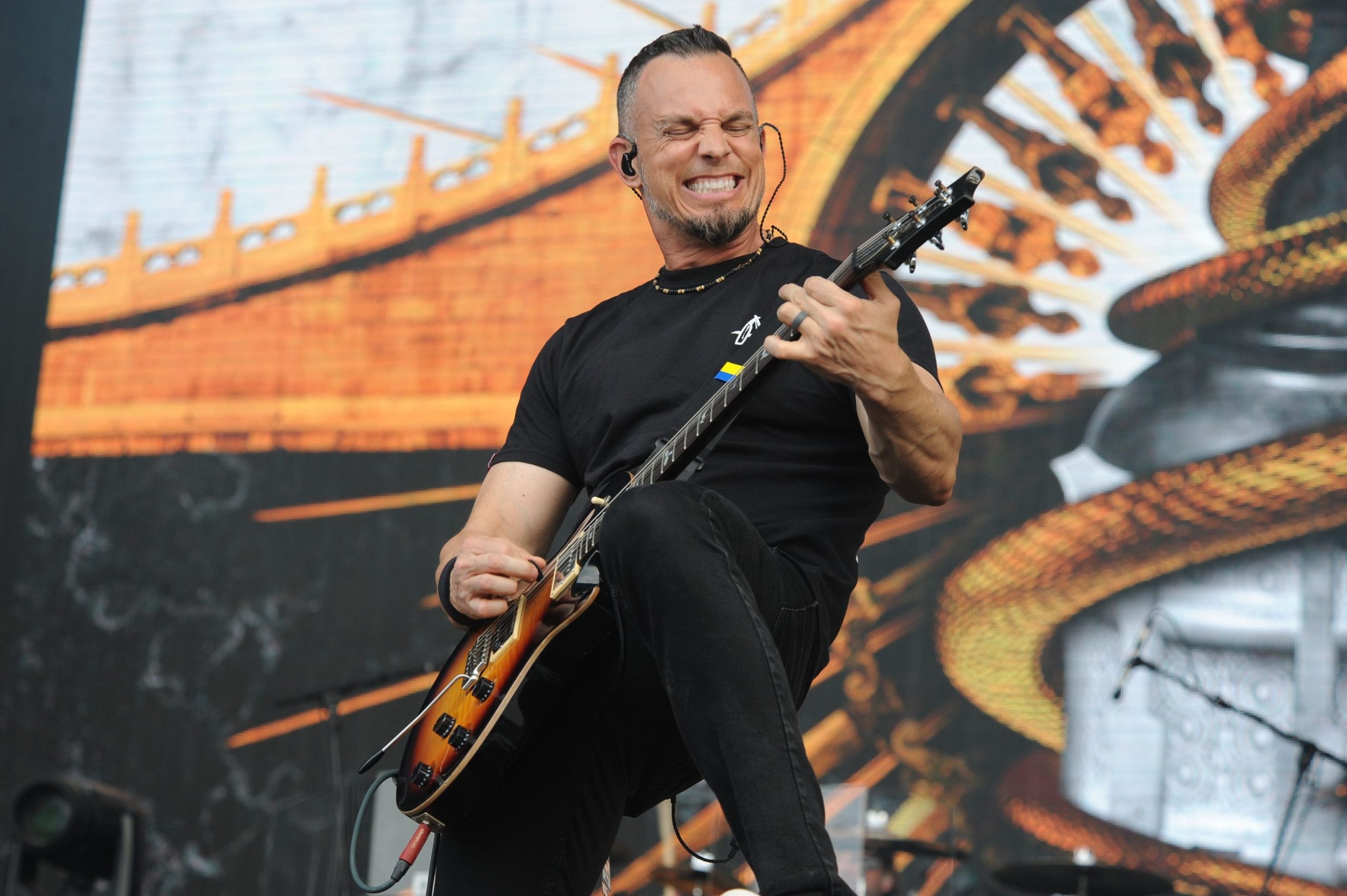 Rock fans at Hellfest are a thirsty lot. The last three festivals reported that more than 400,000 litres of beer were necked.
With the heat at this year's event, our bet is that figure will be smashed for 2023!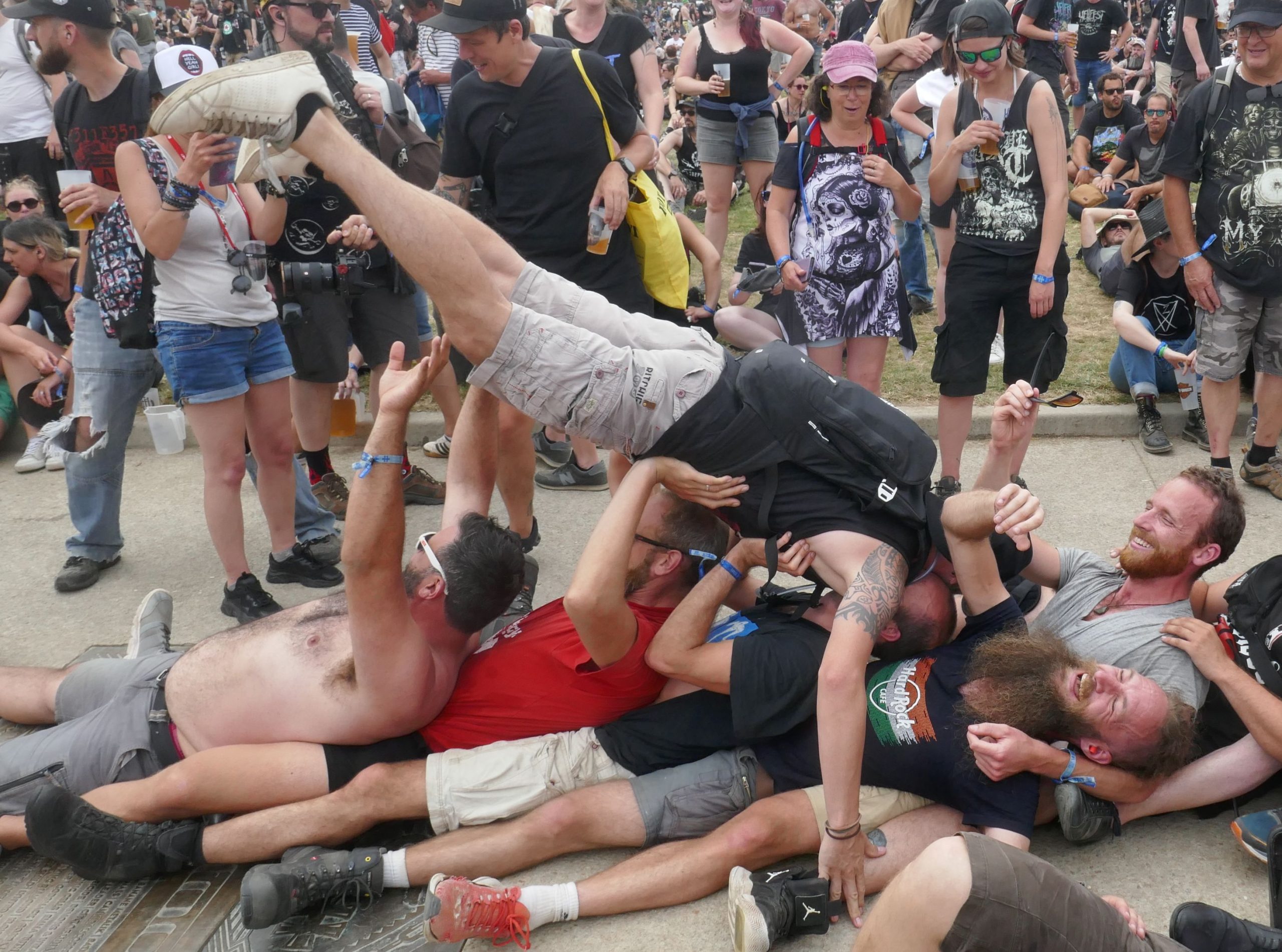 Hot and humid with occasional downpours of torrential ran across the four days, the balmy weather more suited to lazing on a beach in the South of France than donning black gear with your fave band's logo on, and moshing your brains out in the blazing sunshine.
But the 60,00+ metal and rock fans from across the globe on site each day shrugged it off, kept hydrated and absolutely loving ever precious second.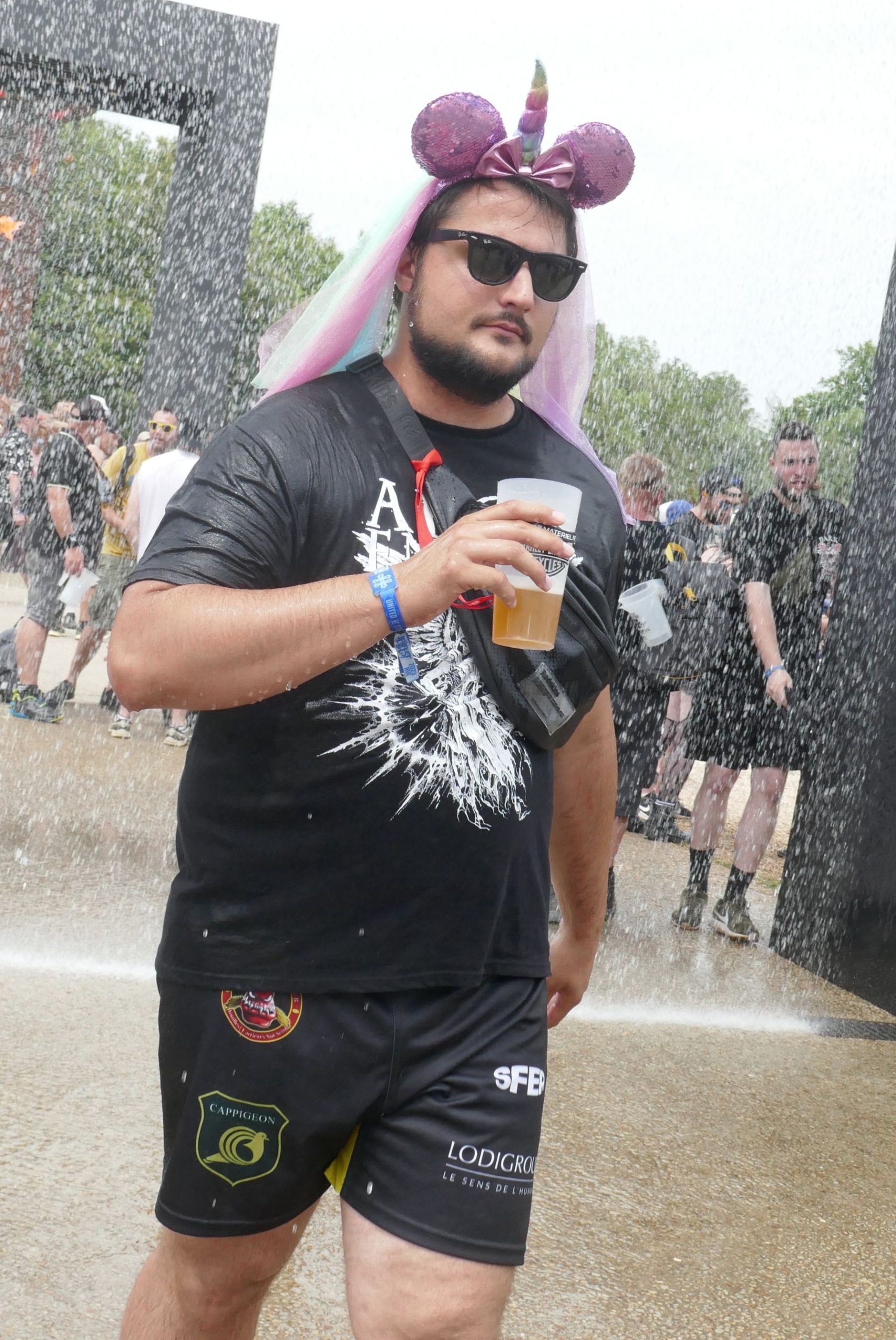 Lovely sight to see was two rock fans getting married on the festival. Wonder what their favourite band was?
Maybe Generation Sex the day before, fronted by Billy Idol – who of course had a smash hit himself with "White Wedding".
Maybe not 'Suffocation' from Friday's Altar stage!!!!
Skid Row turned in a superb set – opening with "Slave To The Grind" and bashing out all their big songs, such as "Big Guns", Monkey Business"  and "18 And Life" in style.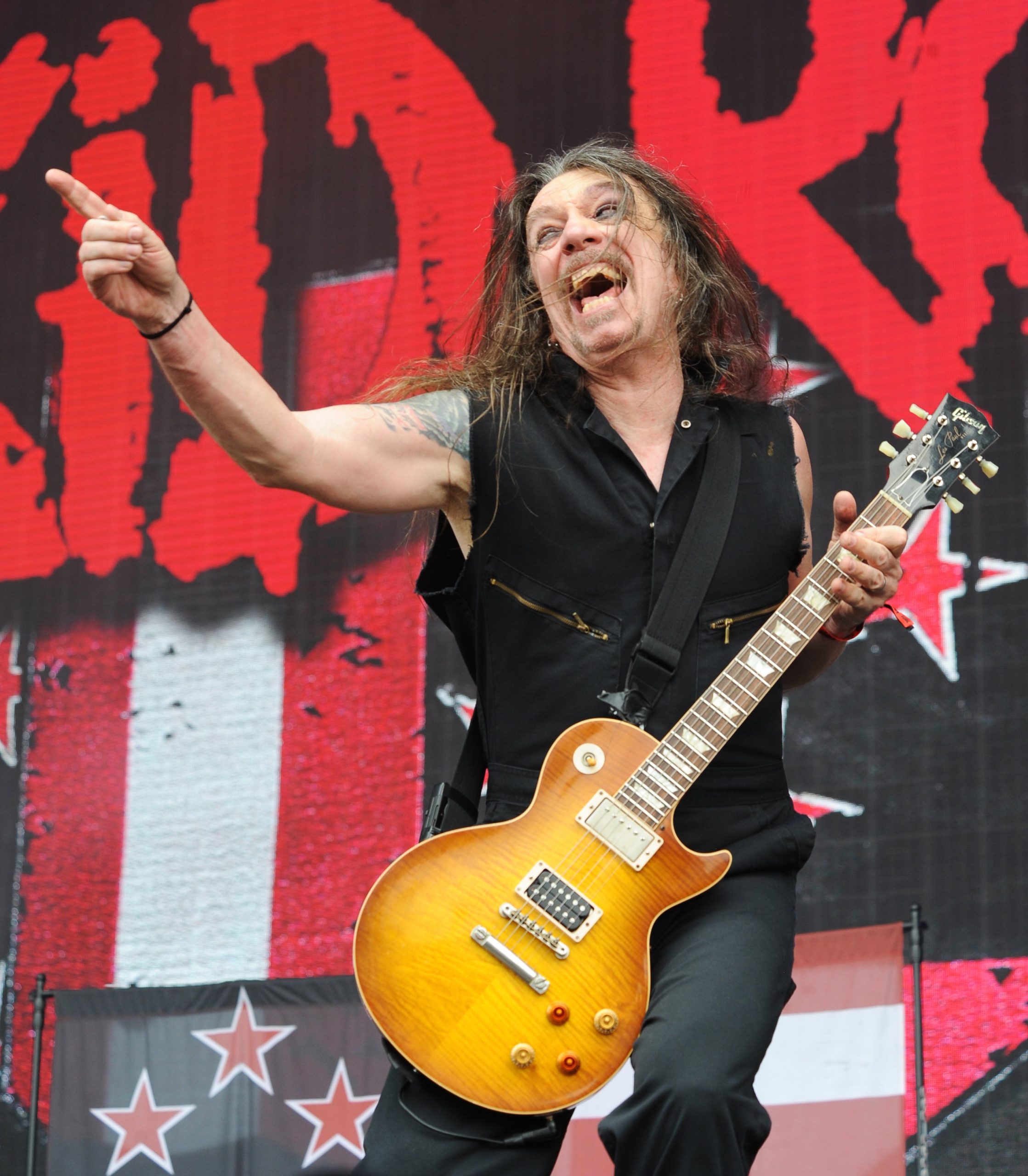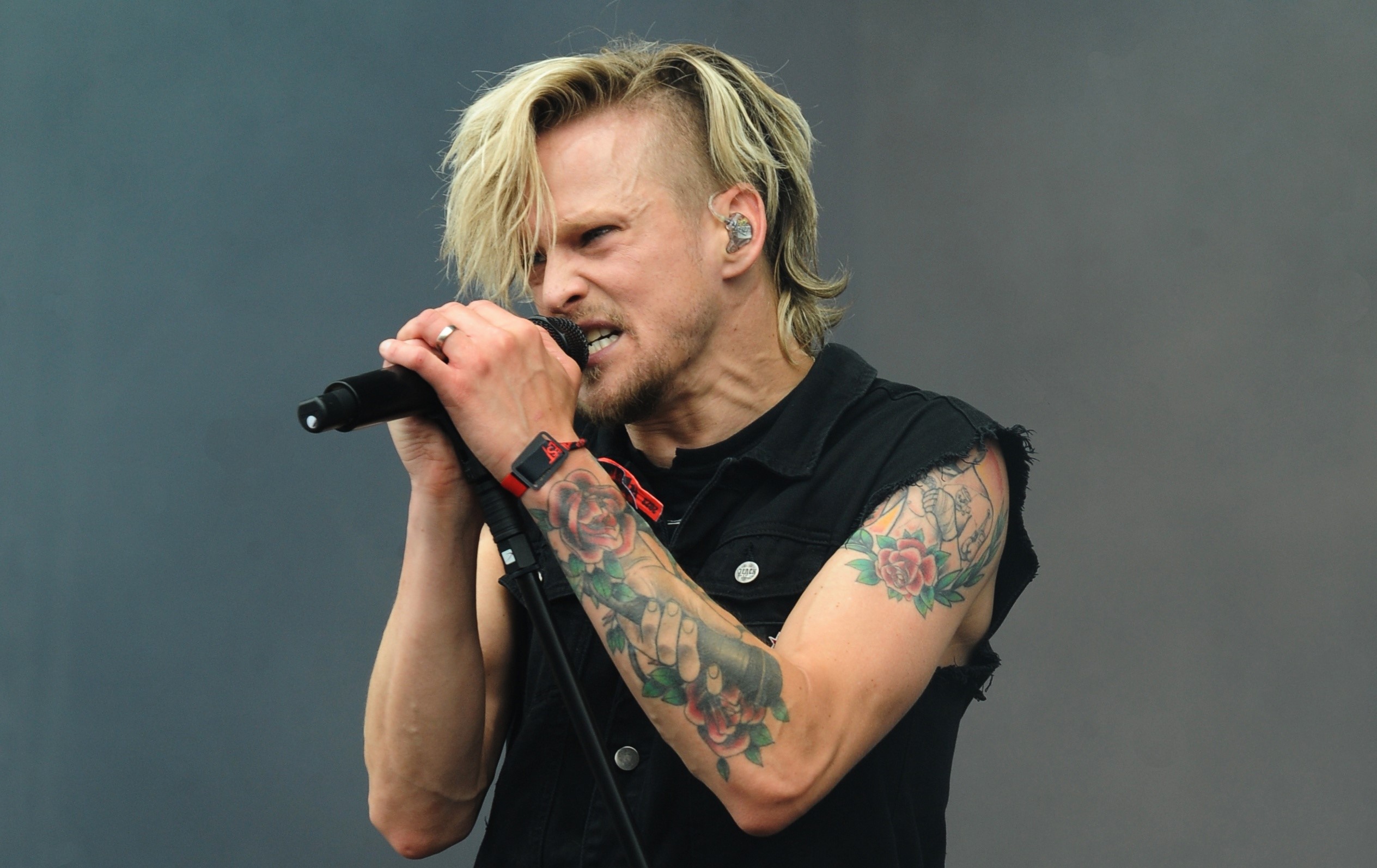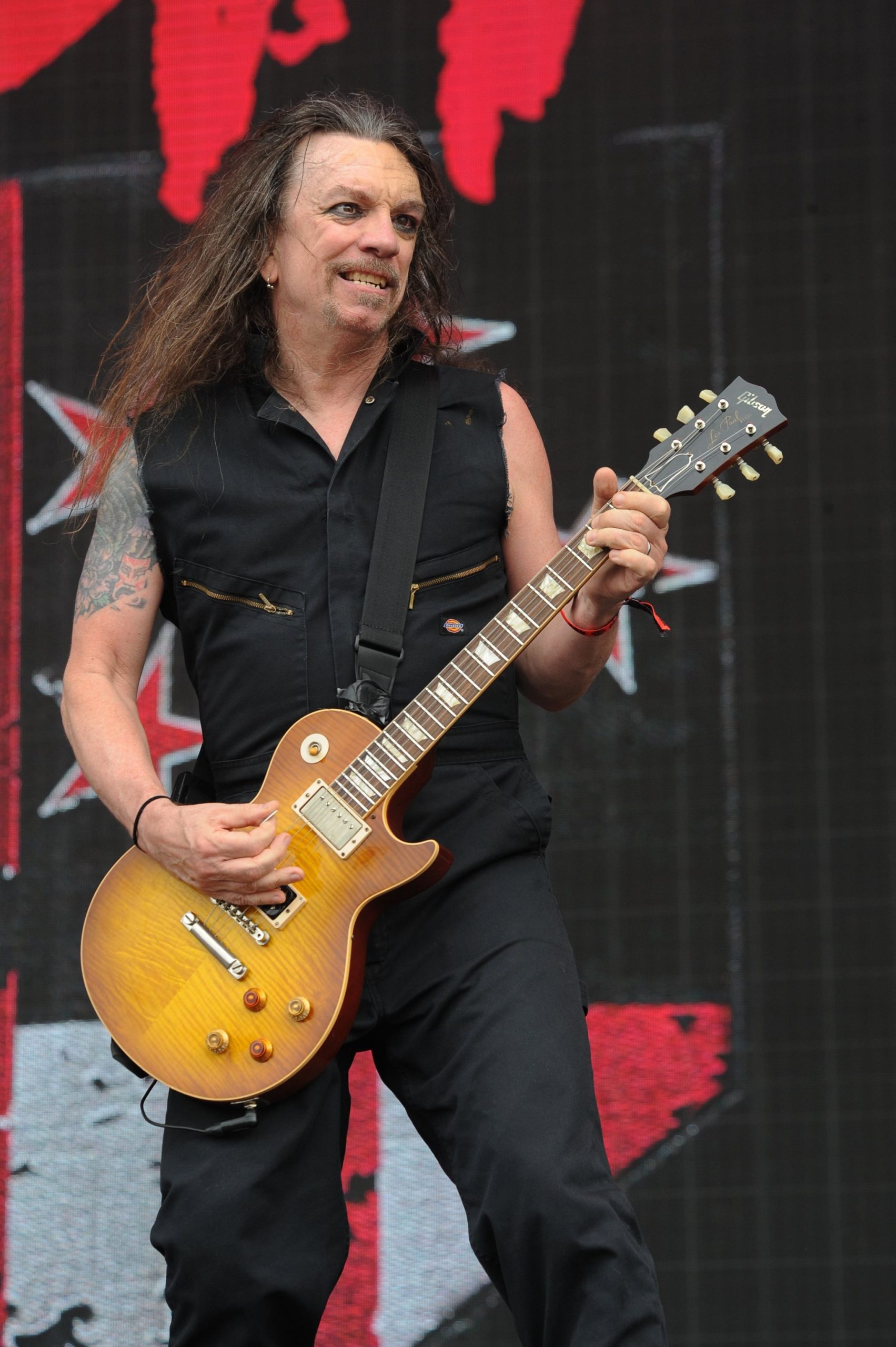 Def Leppard returned to Hellfest 2023 and really went for it. Joe Elliott and the Sheffield boys prompted a mass sing-along to all their hits and really were on form.
"Pour Some Sugar On Me" was fabulous, and their new stuff from "Diamond Star Halo" stood up against the hits too.
Follow that? Machine Gun Kelly was perhaps a bit of a square peg in a round hole as the choice to sling on stage straight after such an iconic rock band with his pop/punk/rap stuff.
He did well, very well, but some in the crowd booed him at the end of the set, which was deffo not warranted at all.
He arrived in style, on top of a pyramid clutching his guitar and with a fierce spiky head of hair – more punk than rock. Great band behind him which features British guitarist  Sophie Lloyd.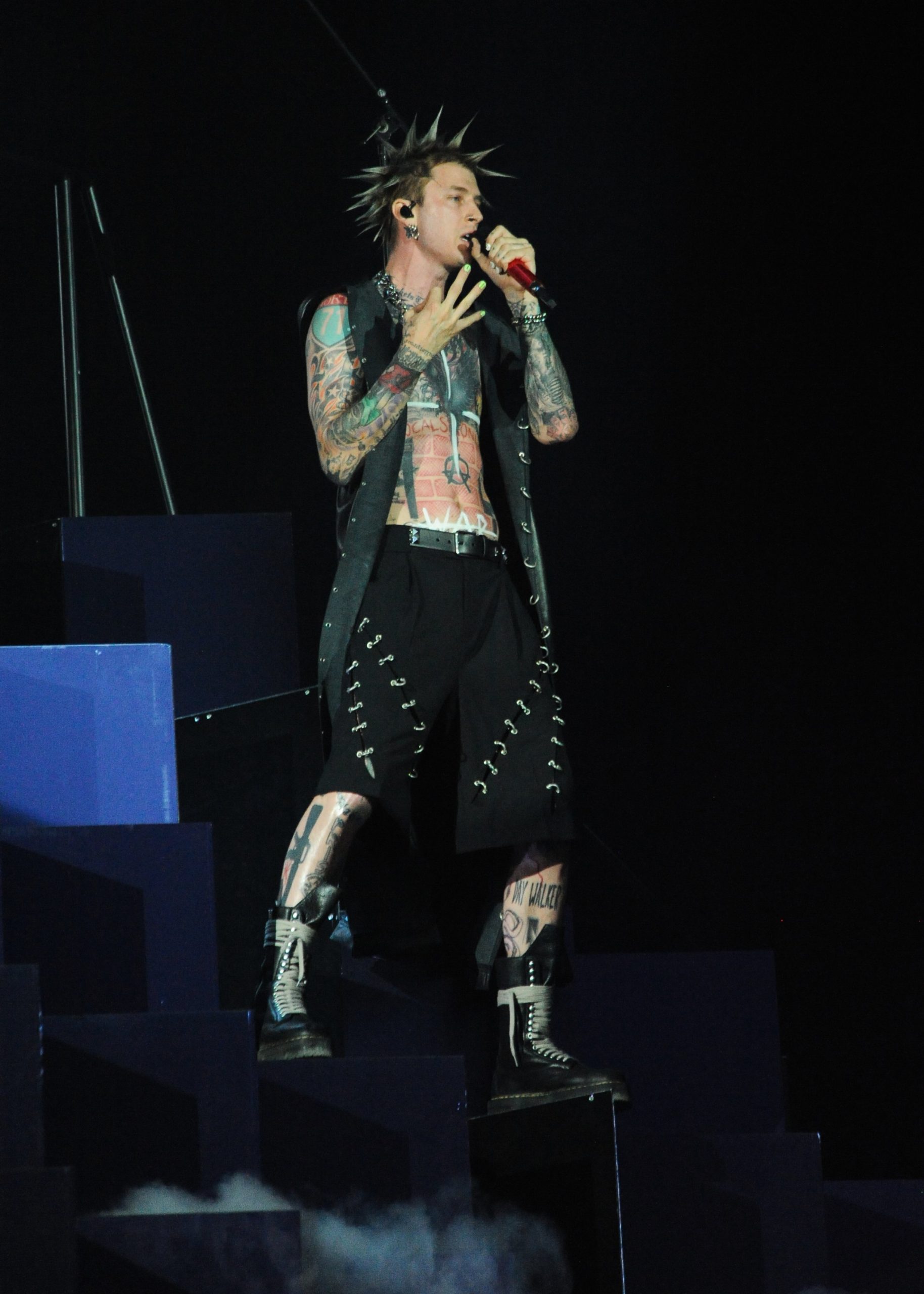 He delivers his songs with aggression but seemed jittery, maybe sensing this was not his normal audience. There was a turning point though when he invites Motley Cru legend Tommy Lee on to the stage to take the drum stool for "Concert For Aliens." The crowd loved it.
After that MGK's between song patter bombed, such as the "French pride" he had, because "I've eaten French bread my whole life." Oh dear, start the car!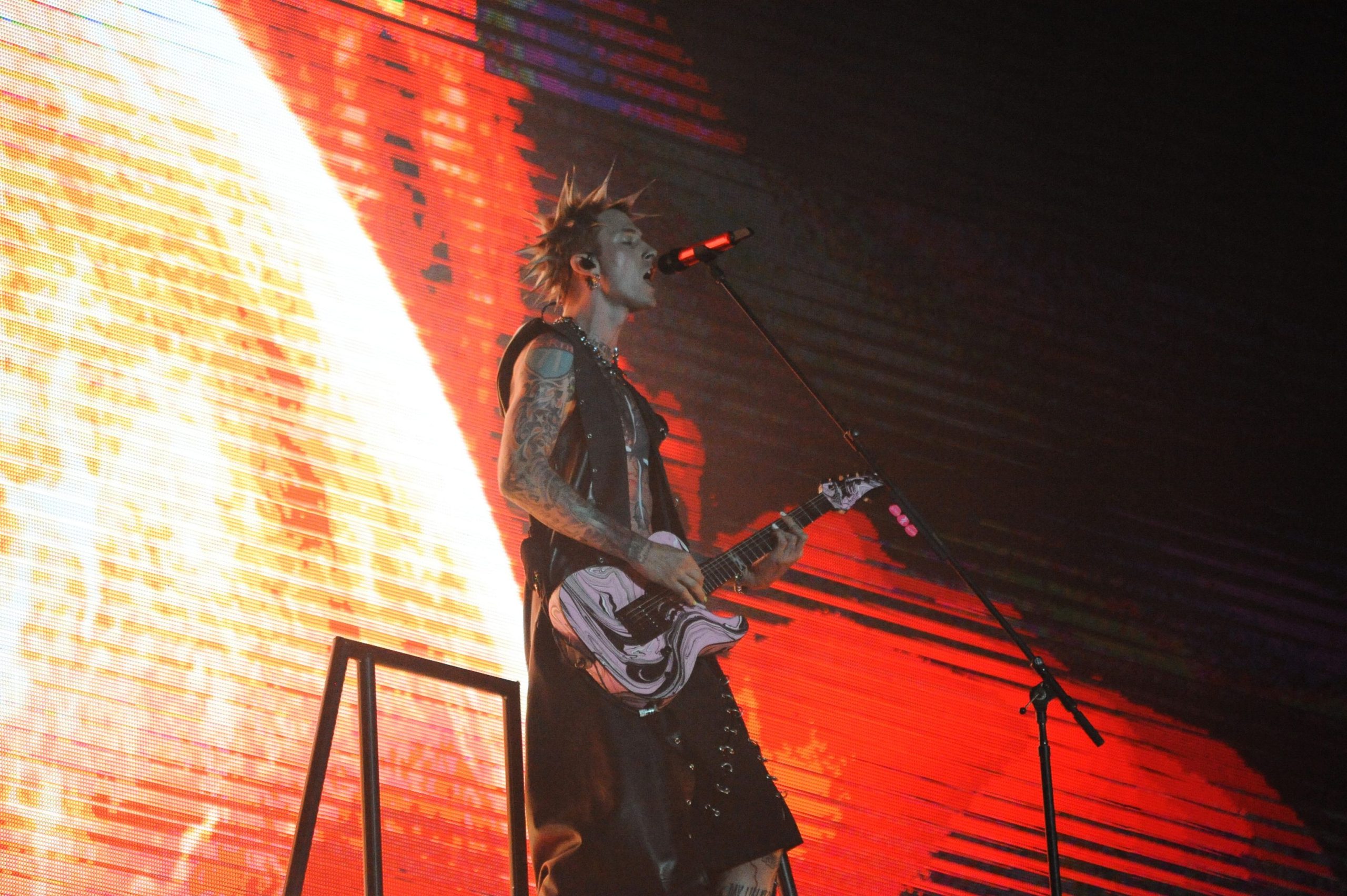 He throws in a cover of Tom Petty's "Free Falling" which was best left alone, before he got back to his own material, ending his set with "WW4" and "My Ex's Best Friend".
Apart from some booing him, the applause was warm but restrained as the set ended. I bet he needed a stiff drink after that and a change of underpants. Not his fault he got booked for the wrong festival, if we are being honest. But a damn good effort indeed.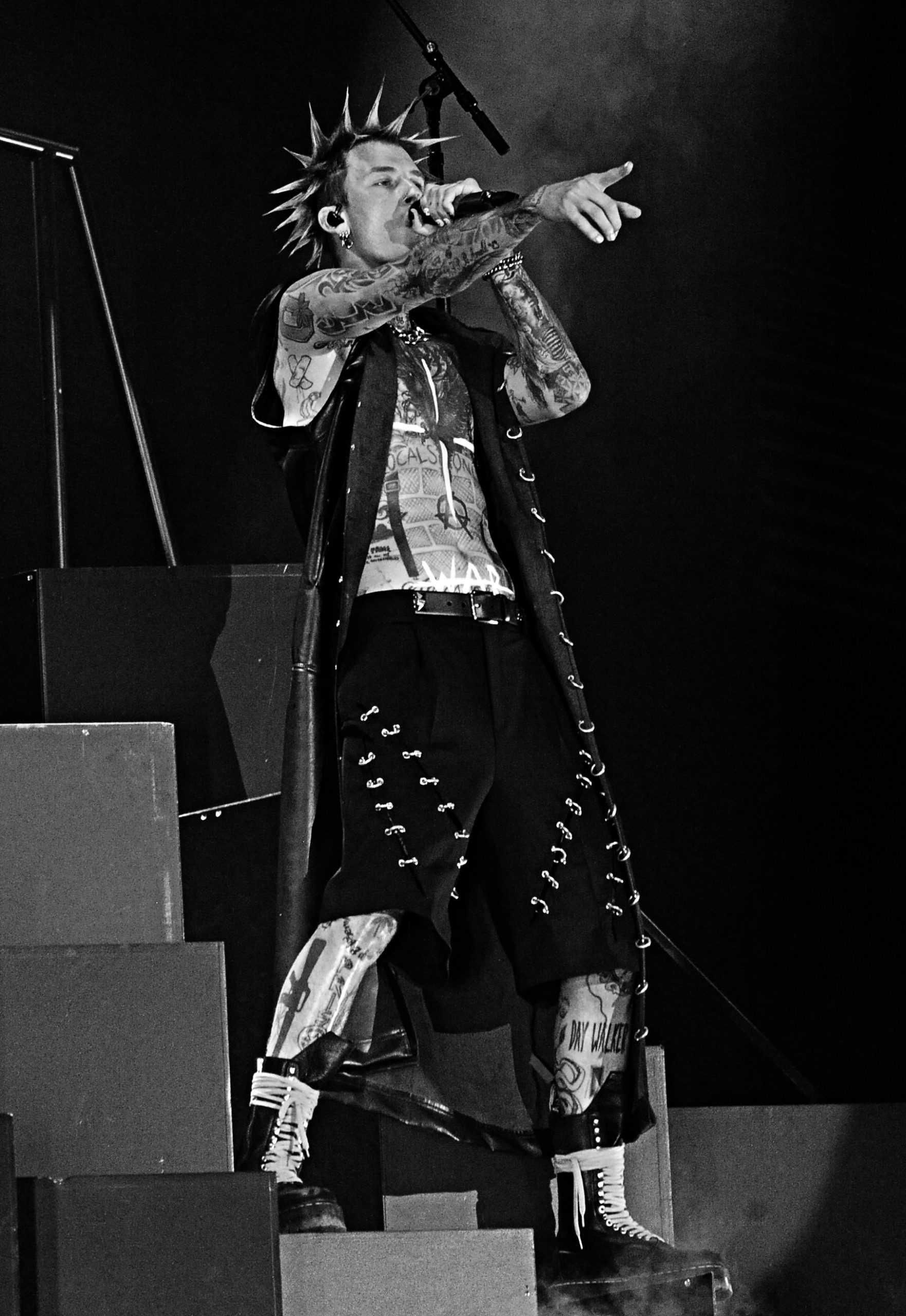 Papa Roach was on Mainstage 2 before MGK, and with Sum 41 headlining.
Papa Roach held a press conference earlier that day where Jacoby Shaddix spoke bout how they reach people who are struggling. Jacoby tod the assembled media: "I will not stop. This is my dream of being a rock star and I'm living it."
Rancid drew a big crowd and delivered a mighty set.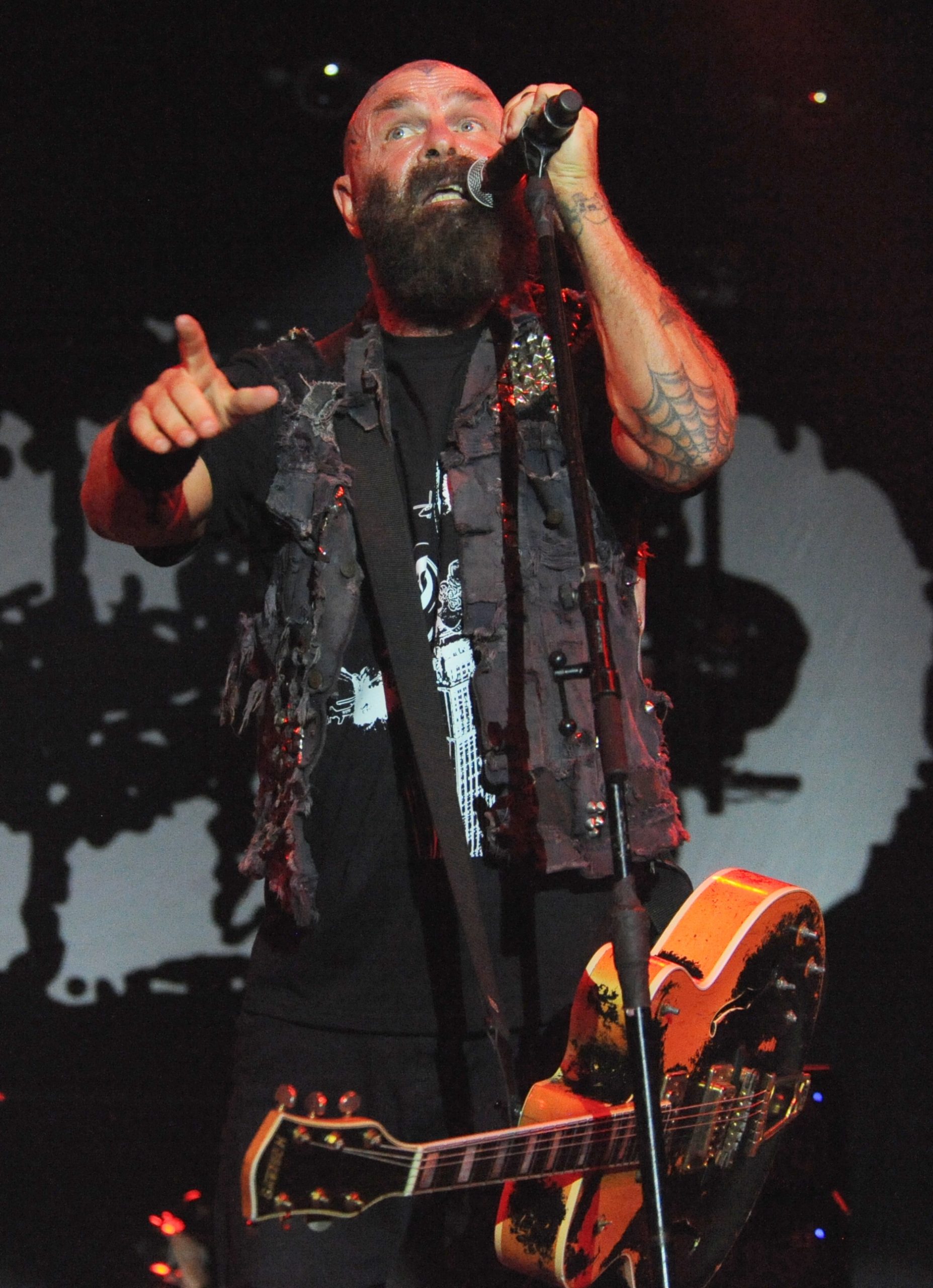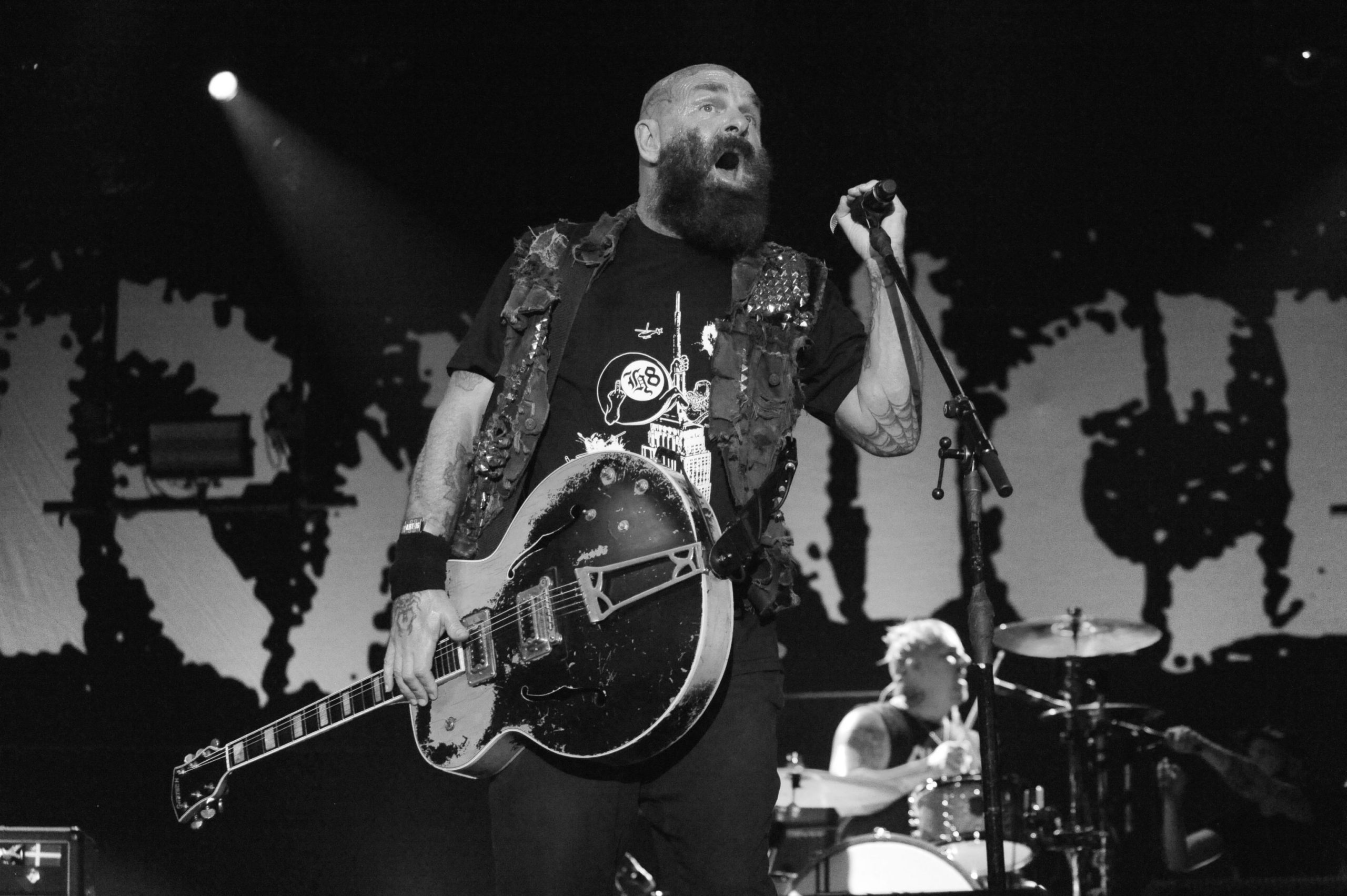 Sum 41 were on the last date of their summer tour and come 2024, the band are done after 27 years. Deryck announced that the band's final show will be in Paris in November 2024.
Mötley Crüe hit the stage on Friday night while it was still hot, hot, hot. 26 degrees. Opening with "Wildside", the noise from the fans was deafening. They love Tommy Lee, Nikki Sixx, Vince Neil and the boys. Hit after hit, given added value by latest addition John 5 on guitar replacing Mick Mars.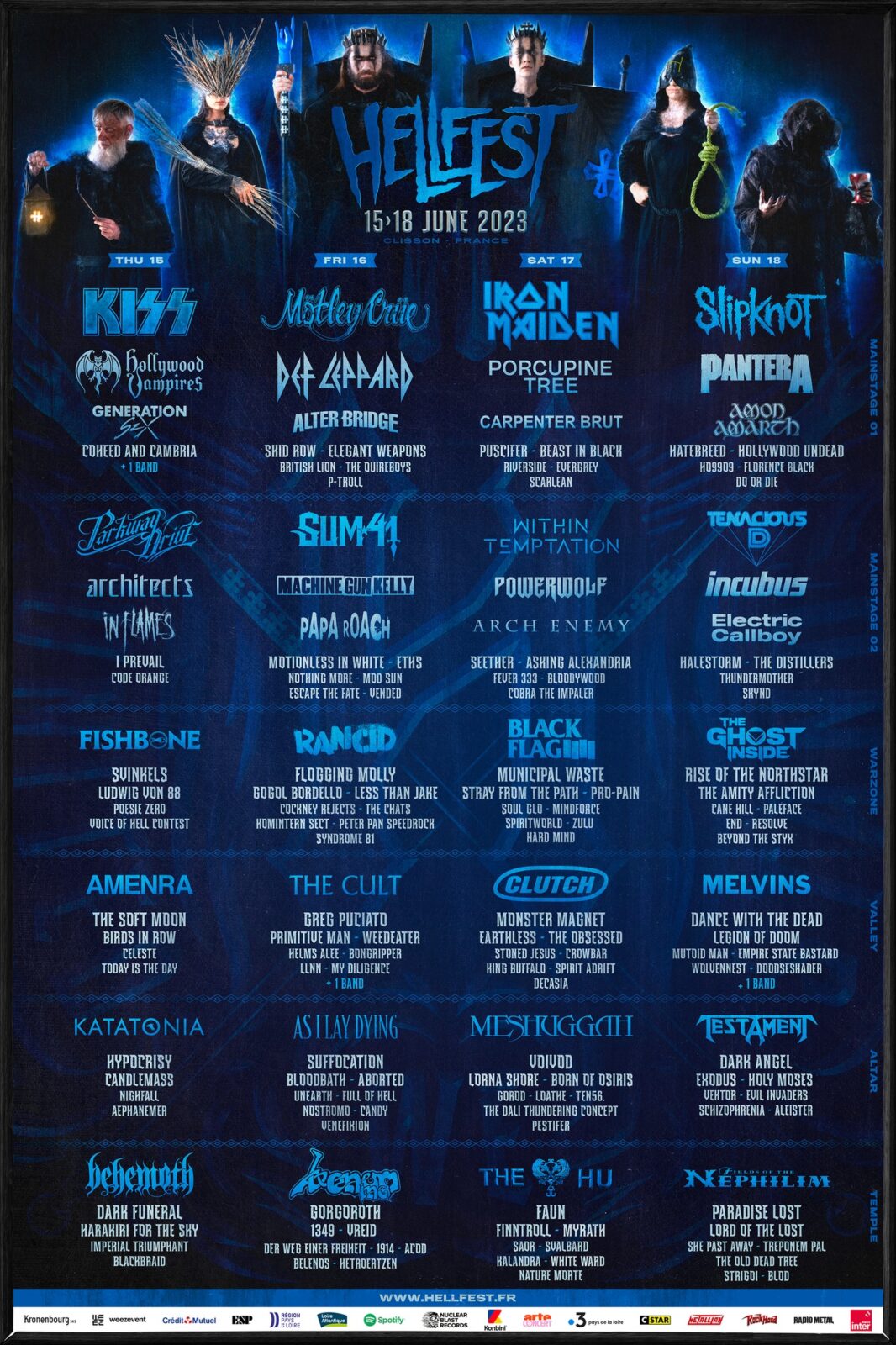 Machine Gun Kelly pops up as special guest to perform his rap but on "The Dirt".  The band sling in a medley of covers medley which includes "Helter Skelter", "Anarchy in the U.K." and The Ramones Blitzkrieg Bop. Really cool stuff.
They close a blistering set with the band out front taking a bow and more deafening applause and screams for more. [No photos of them from us sadly, as they didn't want their picture taken.] 
Day one of the four day festival, Thursday, was a great start, but today really was the icing on a very tasty cake with a stunning lineup – spoiled for choice across the six stages.
Beat that Saturday!!!!
---
---
All photos: David Bronstein
Words: Steve Best & David Bronstein

* Check out our coverage of Thursday, Saturday and Sunday at Hellfest 2023 in our "Live Zone"………