A cat's whisker away from 20,000 people flocked through the gates of the Lytham Festival last night for the second of five days' of major music acts – which kicked off on Wednesday with Jamiroquai and tonight was the turn of George Ezra to headline. In fine form he was too.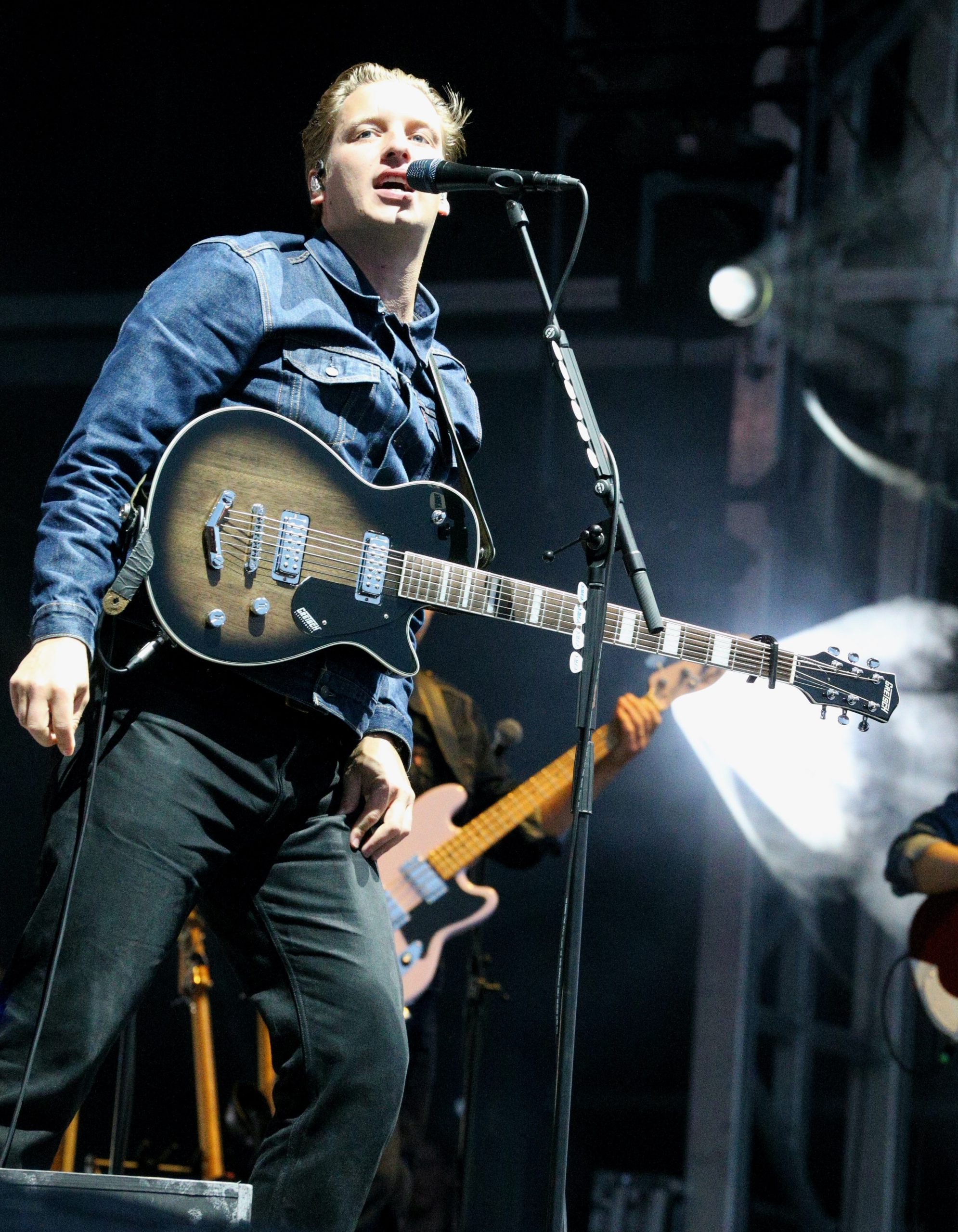 Supported by rising star Cat Burns, folk stars The Big Moon and Irish trio Kingfishr (correct stylised spelling), Ezra, aka The Gold Rush Kid, was joined by his seven-piece band.
Featuring a three-piece horn section (trumpet, trombone and saxophone), keyboards, bass, guitar and drums – all of whom sing backing vocals too, with George on guitars and lead vocal.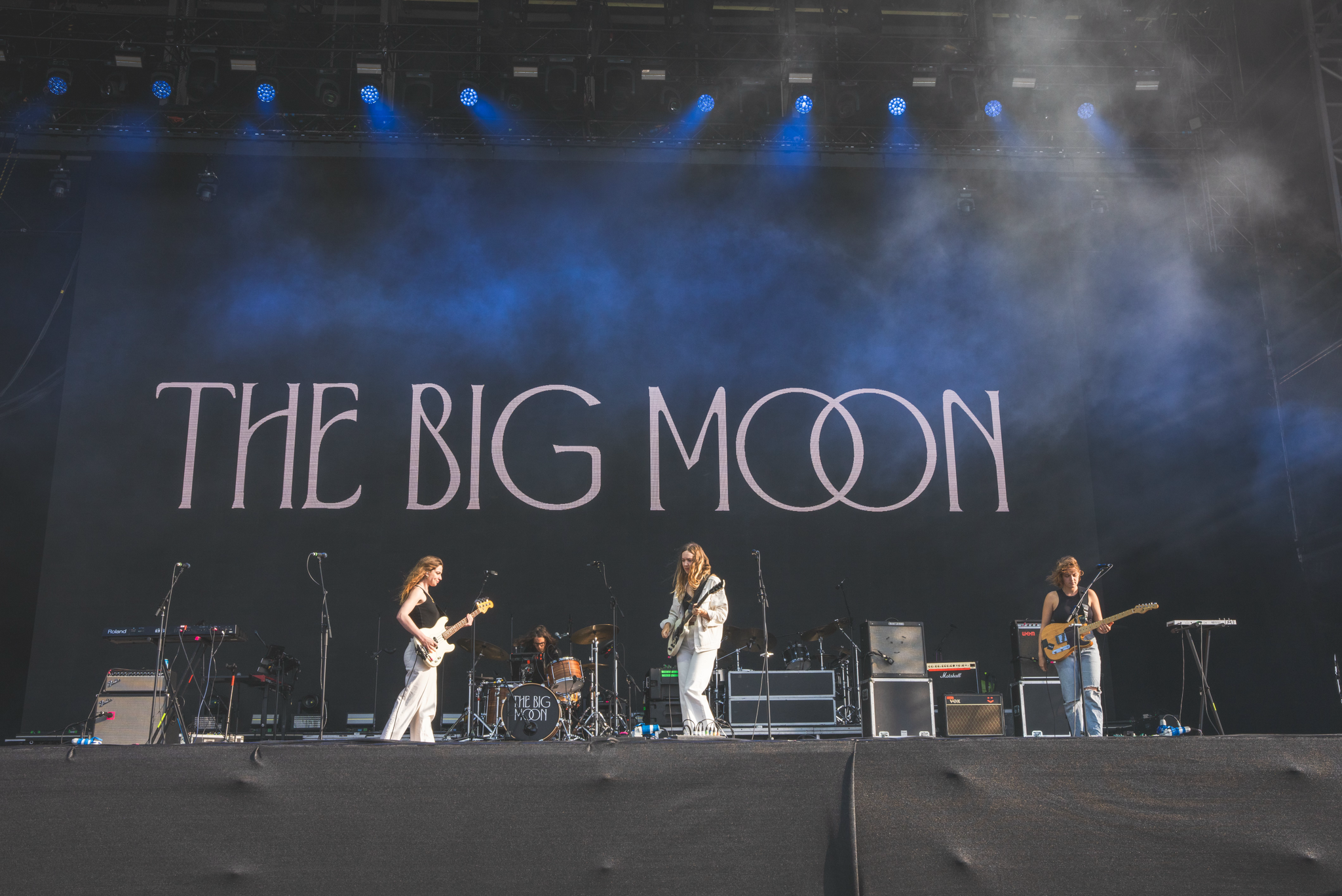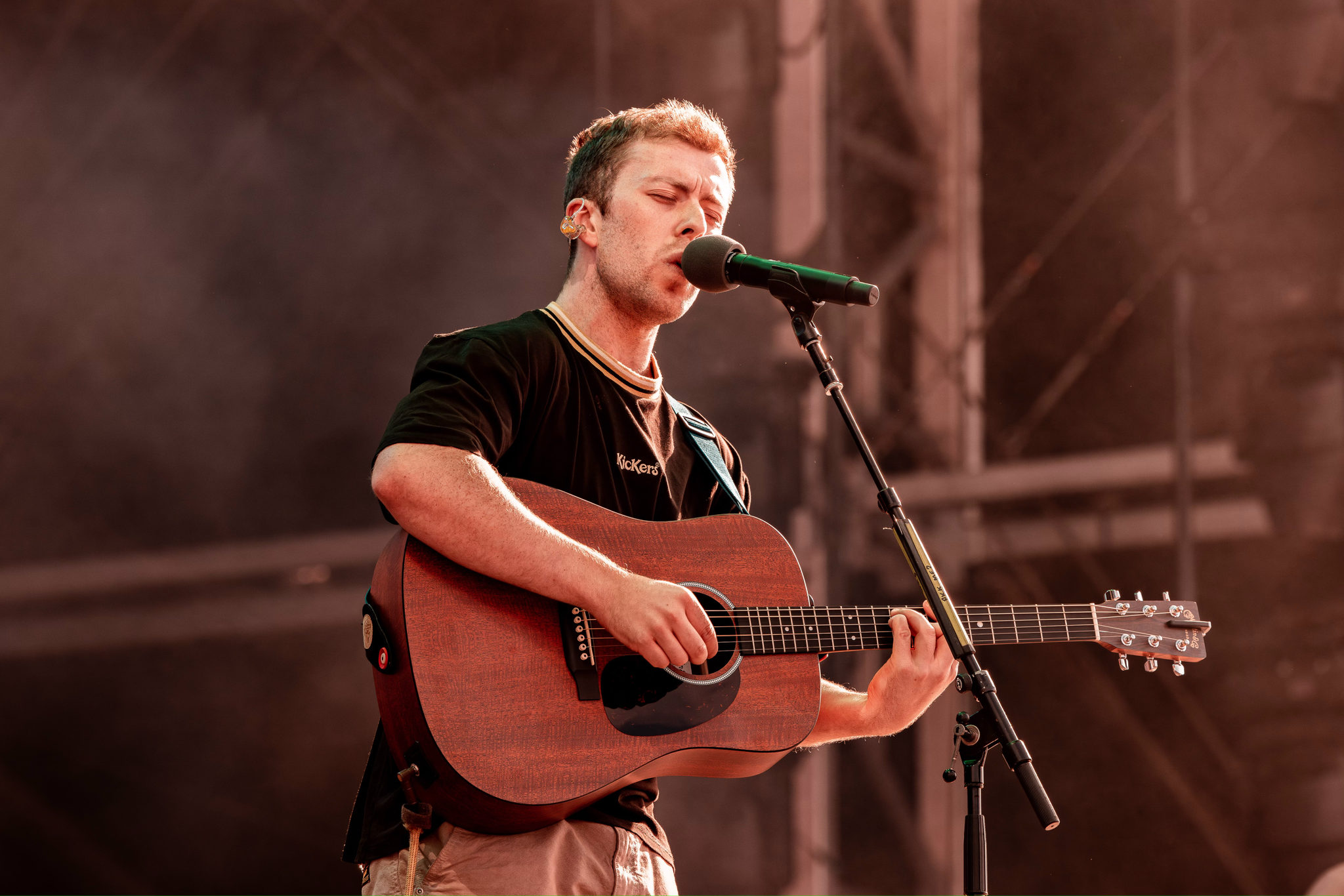 After pleasing sets from Kingfishr and all-female band The Big Moon, Cat Burns is a 2023 triple Brit awards nominee who went from busking on London's Southbank to mastering TikTok during lockdown, amassing a huge following and praise for her music.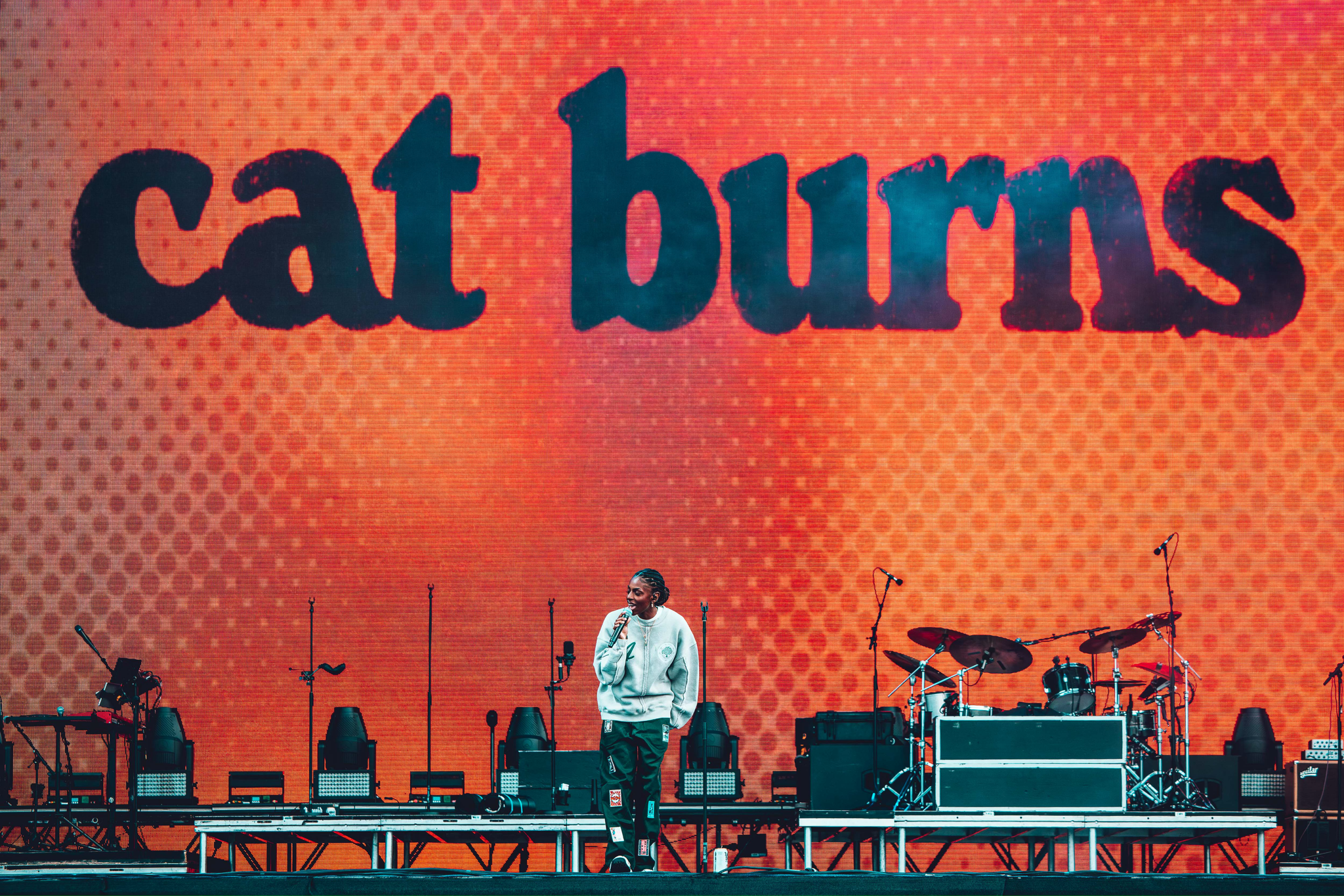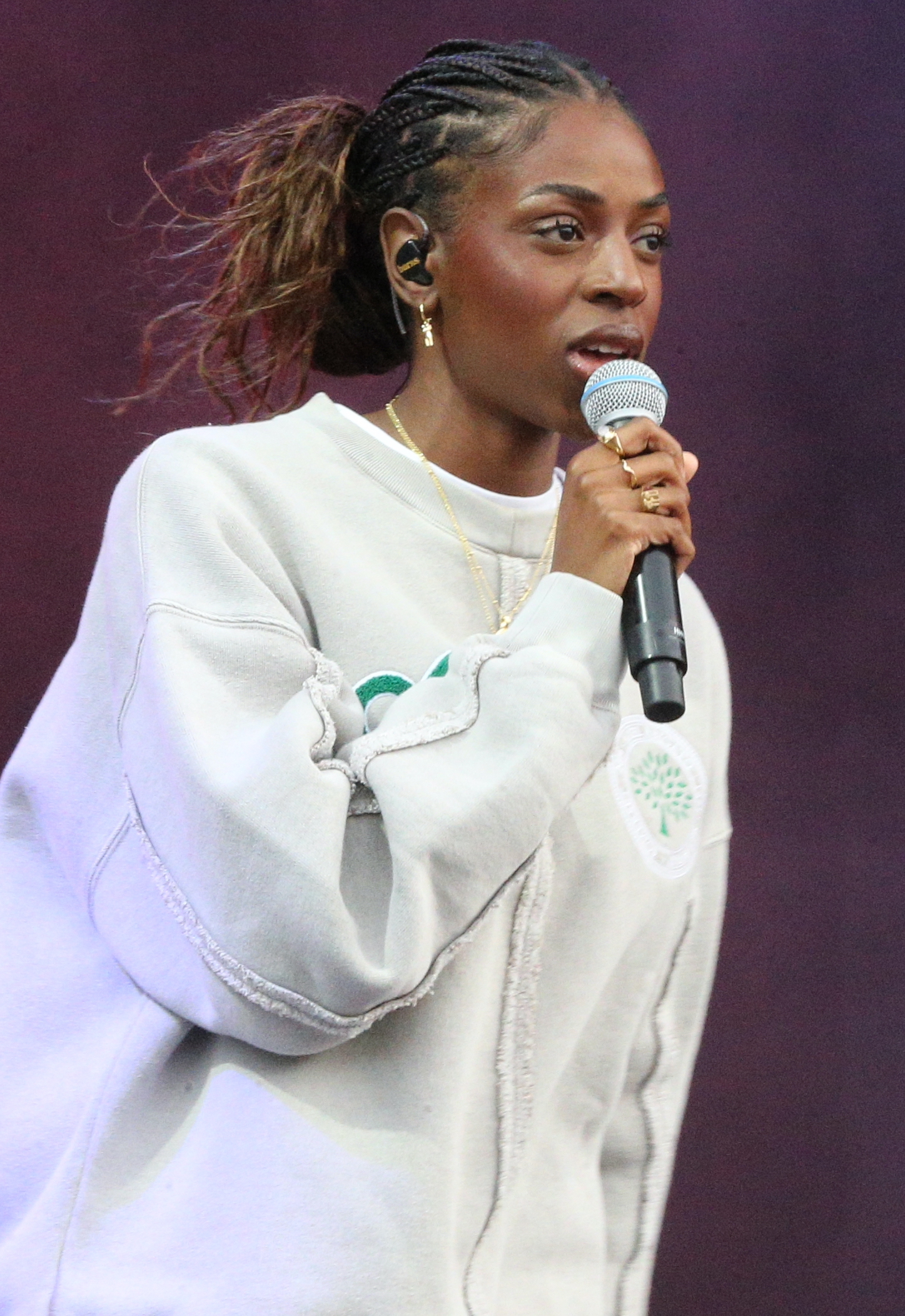 Drawing on gospel influences, pop inspirations and a love of guitar led and indie music.
She of course included her smash 2022 hit single "Go" , closing her set with it, which many know from her live Brit awards performance on TV.
Cat also won loud praise for her cover of the Ed Sheeran hit, "A Team,".
She won a big roar when she started her popular track, "People Pleaser" – and with the sentiment of that song title, Ms. Burns could well have been writing and singing about Mr George Ezra.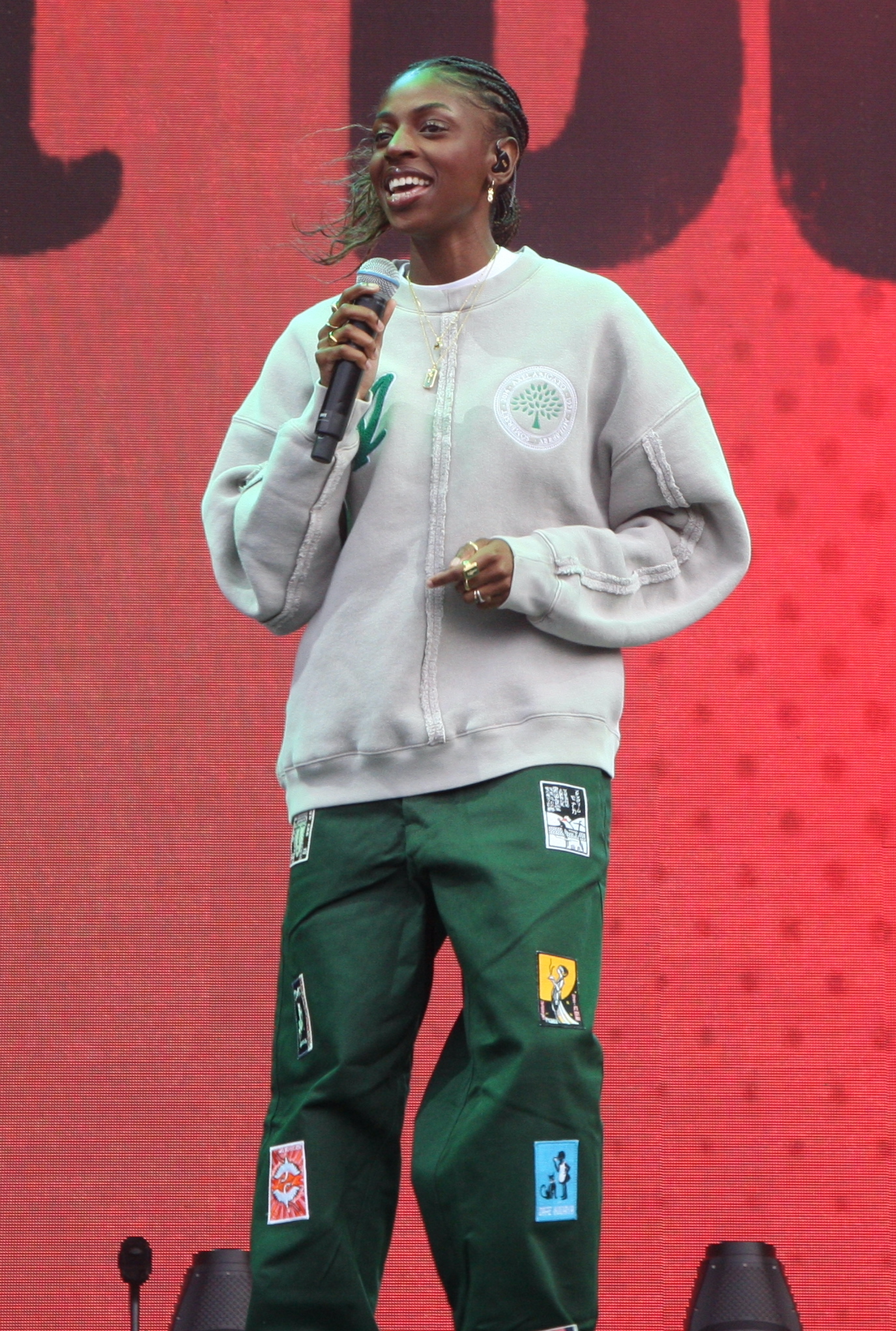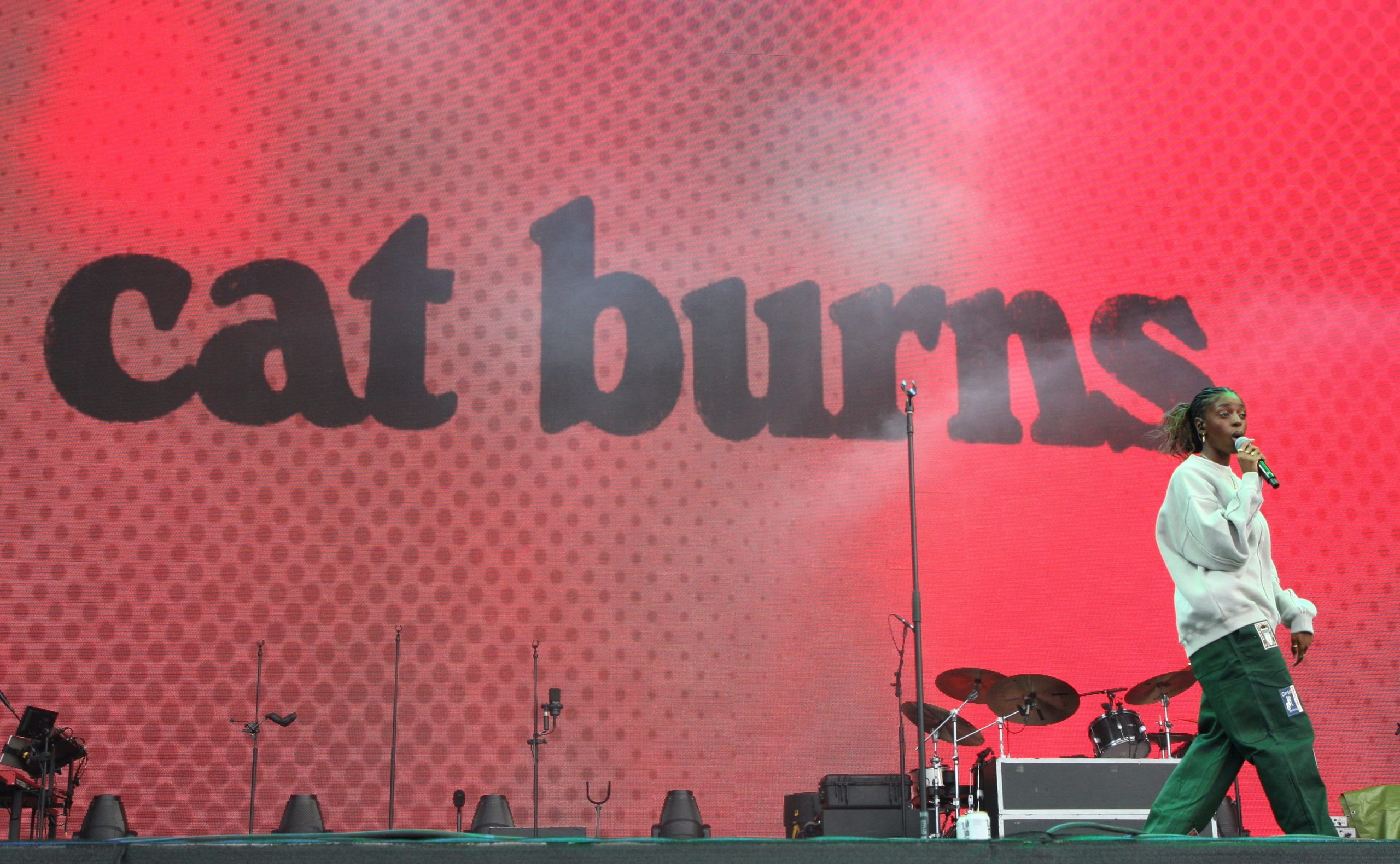 George really does know how to give his fans what they want and inciting a mass sing-along, with close to 20,000 backing singers singing much of his songs back to him, prompting a wide grin on his face.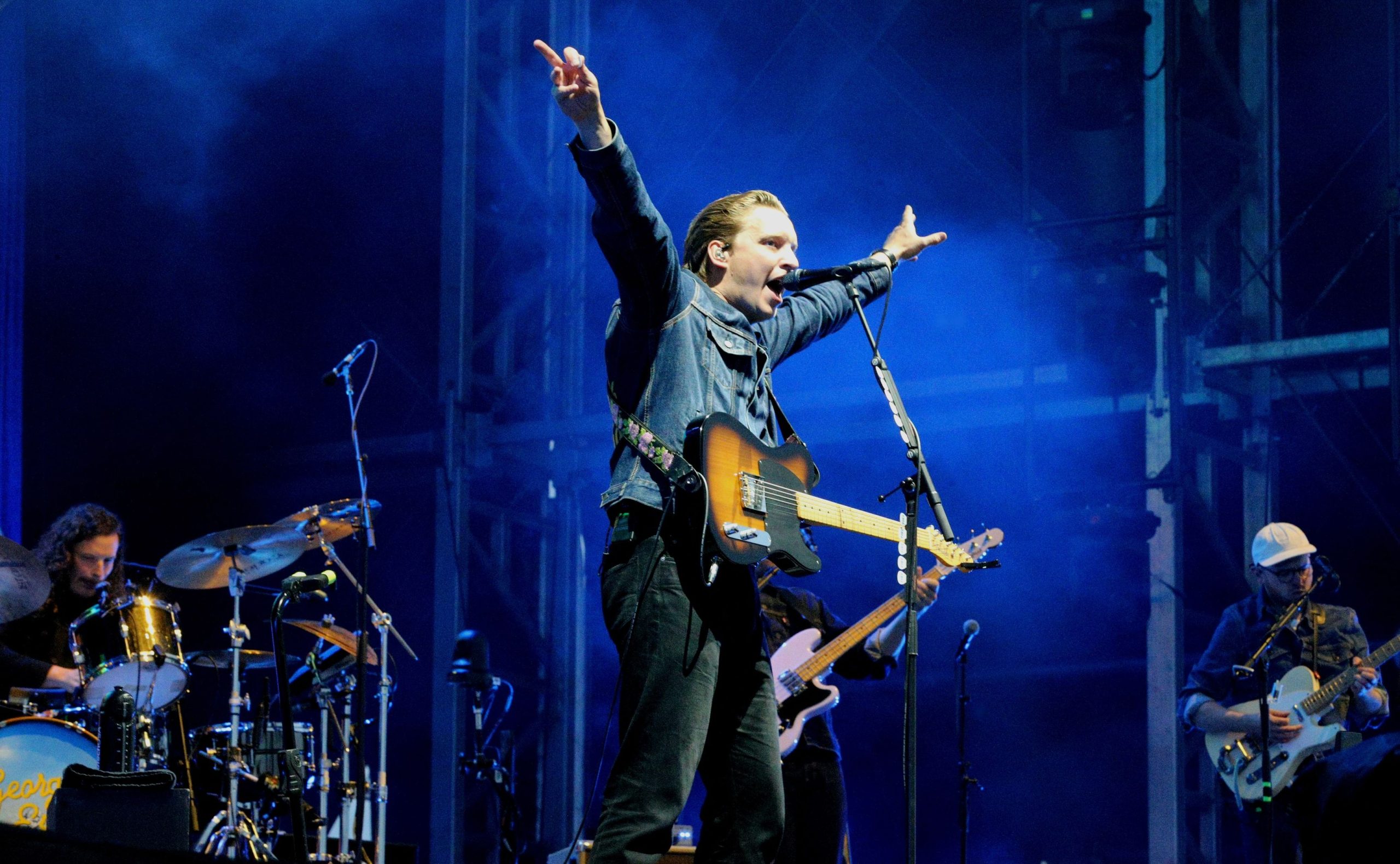 The Hertfordshire singer-songwriter was last here in 2018 and some fans along last night were here back then too. This trip he delivers all his hits and more in his sparkling 90-minute set.
Including "Pretty Shining People", "Barcelona", "Green Green Grass", "Budapest" and Paradise, and of course, the smash hit "Shotgun to close the set with a real banger." The mass crowd "choir" singing very word of "Shotgun" may well have startled the fish across the road in the estuary!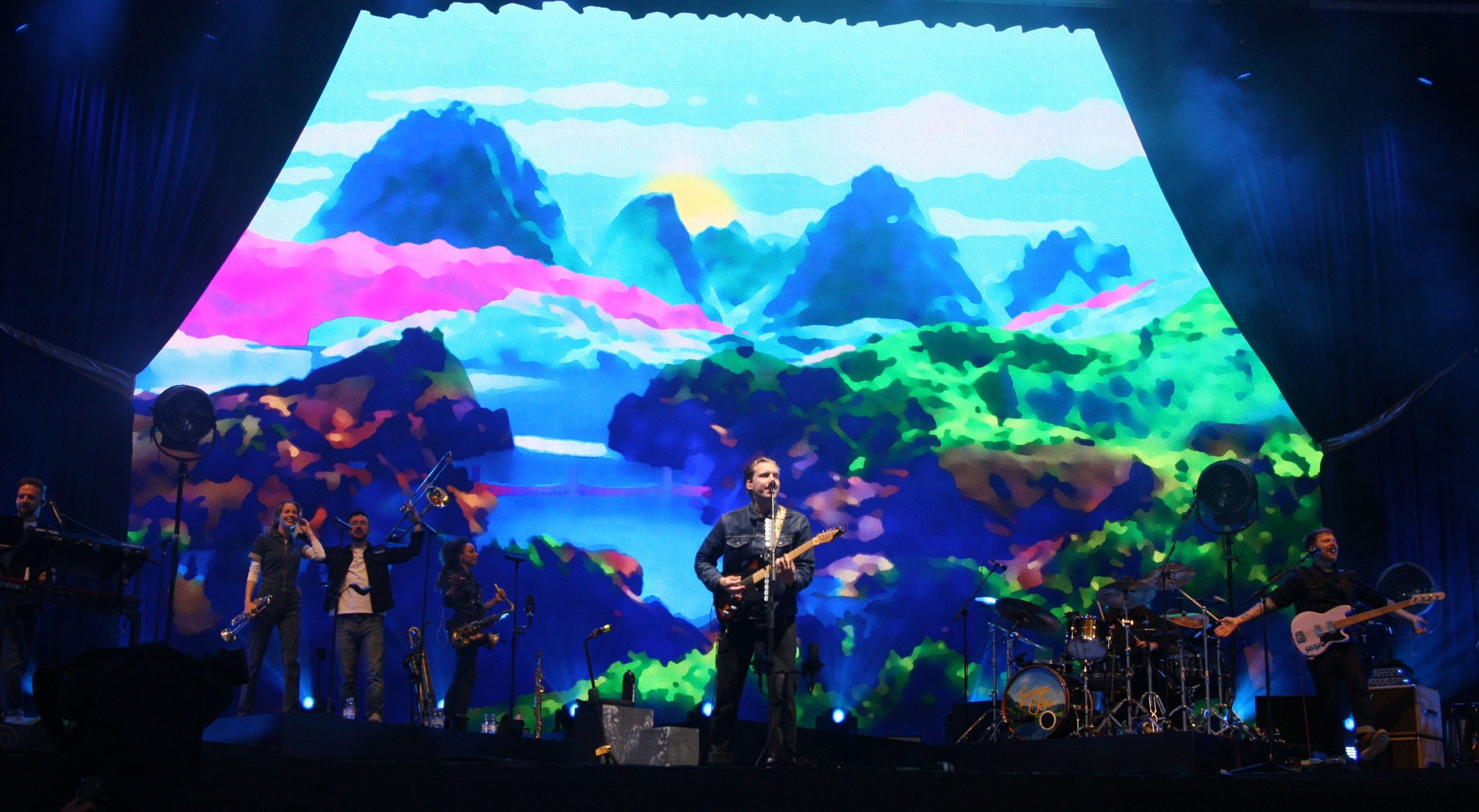 He dropped debut album "Wanted On Voyage" in 2014 and "Staying At Tamara's" five years ago, both of which reached #1 in the UK and sold millions around the world. His  third album "The Gold Rush Kid" is a year old,  and got him his third chart topper album.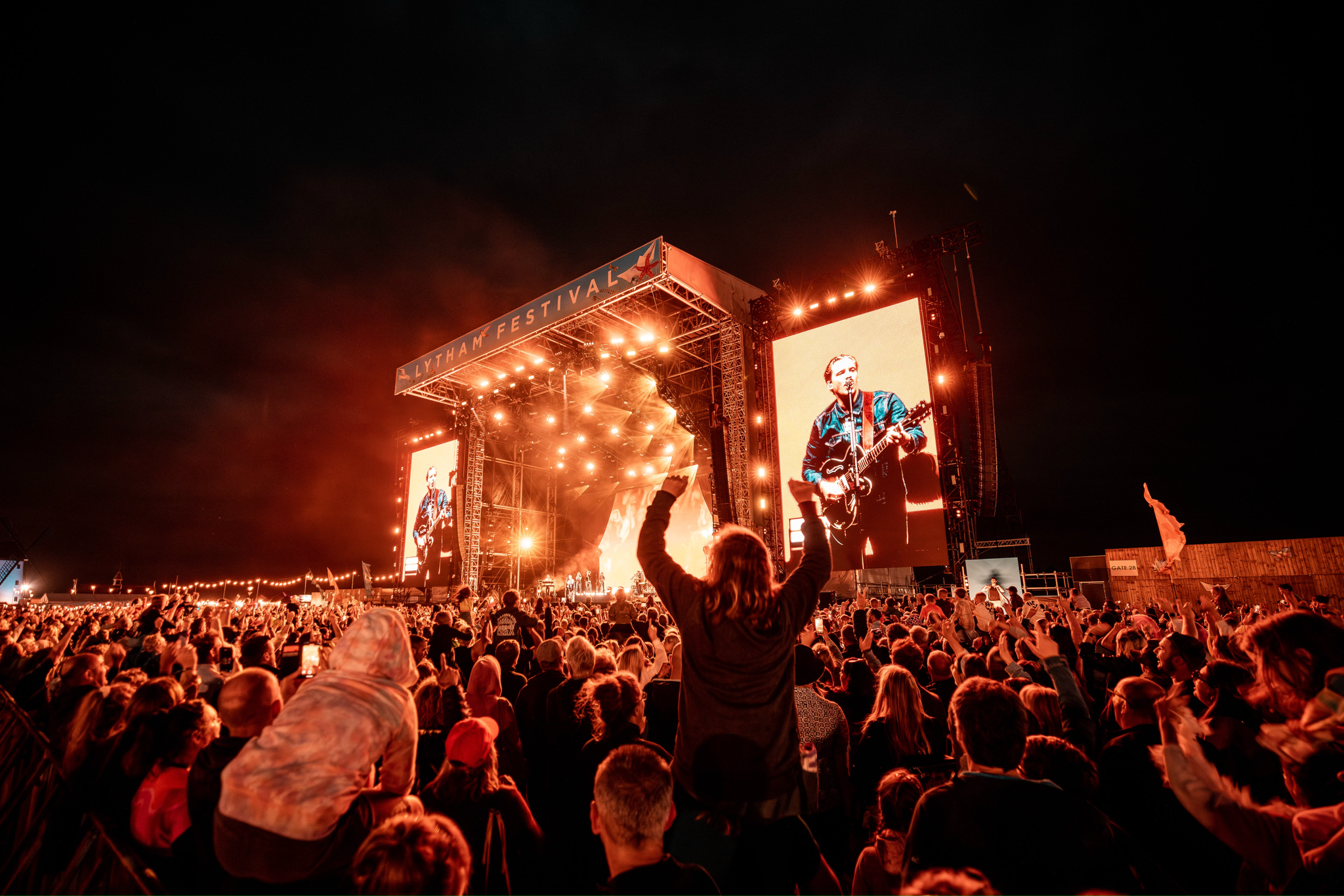 Five years ago he released the track "Shotgun." George says: "This song has seen us party with so many of you across the world at the end of my live show, and brings back so many happy memories."
This month it is a year since George released his hit album, "Gold Rush Kid." He says: "Thank you to everyone supporting the record and coming to shows. It's a body of work I'm very proud of and have loved seeing your reaction to the songs live and online."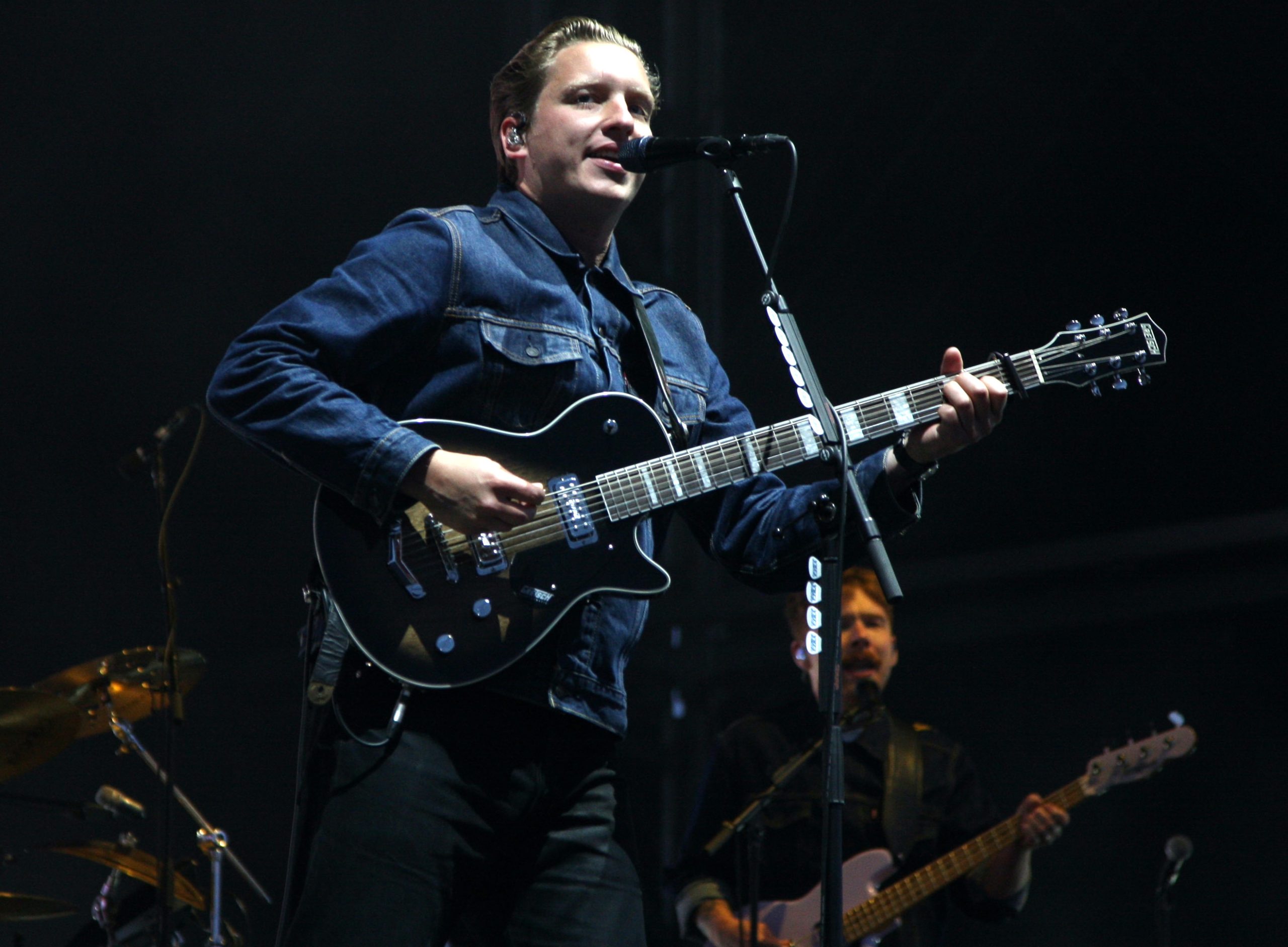 After Tom Jones is played over the PA system belting out "It's Not Unusual", cheers ring out when the band trot on and start playing "Anyone For You (Tiger Lily)" before the main man dashes on stage wearing a blue denim jacket and straps on his electric guitar, and delivers the song faultlessly.
A trumpet part ends the song to very loud applause and cheers. Good sound quality from the off and for the entire set. Even folk right at the back of the big crowd catch all of the  action on giant video screens each side of the stage.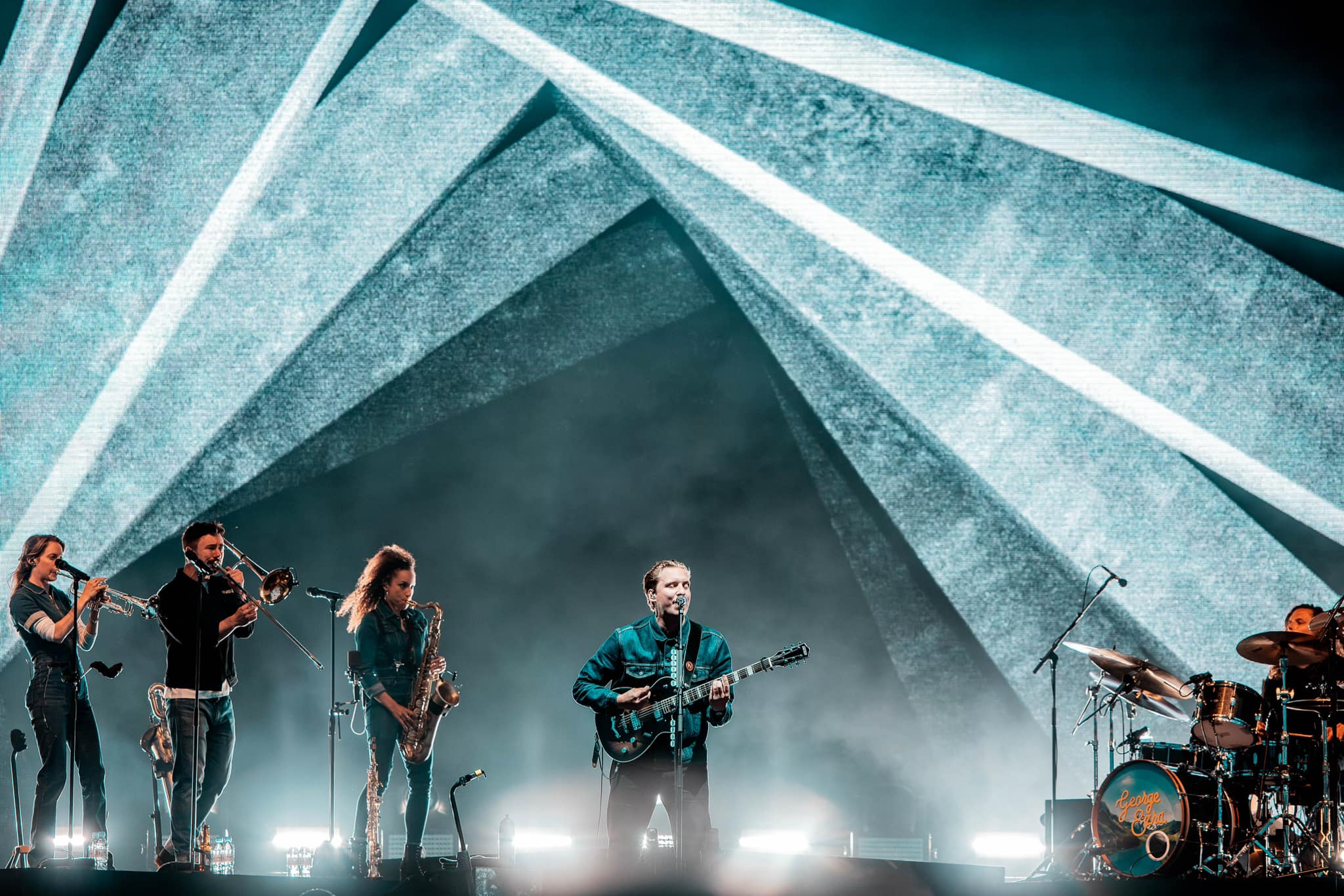 In March 2023, it is five years ago since he released his second studio album "Staying at Tamara's." He says: "And now it's not just the songs that make me smile, but the memories too. We toured the album around the world, met people and saw places that I'll never forget.
"Here's to 'Staying at Tamara's' and to all of you that came to the shows and took the record with you on your travels. Thankyou." He played songs from both albums in his set at Lytham.
The brass section add a calypso flavour for "Blame it on Me" (features a drum solo) and "Green Green Grass", which added to the graphics on stage, and the fact we are close to the water on the banks of the Ribble Estuary, it transports the mind to annual vacation.
Young Mr Ezra (28) certainly appeals to a wide age range – with fans here from pre-school to those with grandkids.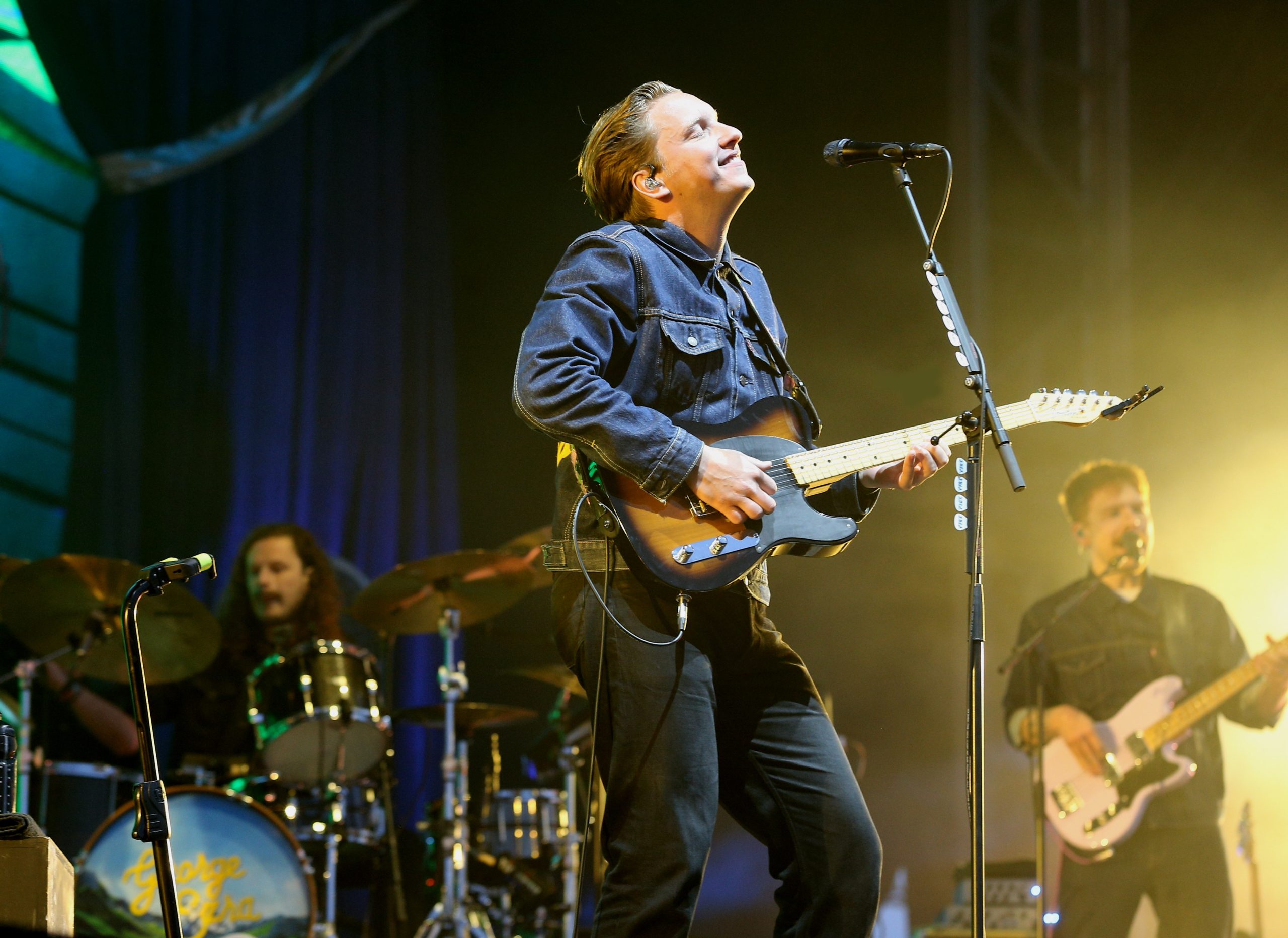 Part of an acoustic section, there is a lovely take on "Hold My Girl", with George joined by James Wyatt on piano and George on acoustic guitar.
He tells the crowd this song makes him smile the most when he does it with James in his shows, "when we sing it together." That's him and the fans singing together. "See if you recognise it" he teases. "Cassy O" goes down well too.
A cracking night and based on the response from the crowd here for George's second show at Lytham Festival, I predict a third booking in the next few years. By George, I do believe Lytham loves ya!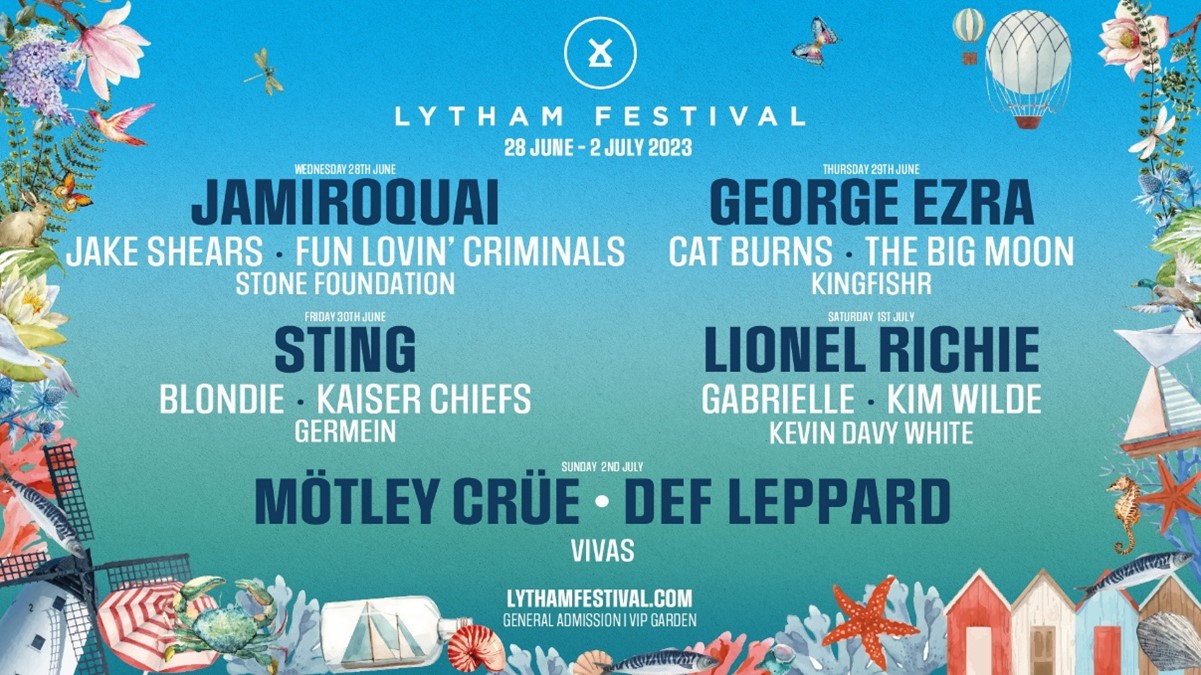 Lytham's Town Crier rang the bell and yelled "oyez oyez" before the gates opened on Wednesday, to officially declare Lytham Festival 2023 open.
"We're expecting over 95,000 people this year, more than we've ever had across five days," co-promoter Peter Taylor said, adding that they had made the site bigger and wider this year.
The festival has been operating since 2009, with 2020 and 2021 cancelled due to the pandemic.
2022 was a 10 day event. Lytham Festival started out as a picnic on the green with just 4,000 people attending,as a one-night-only community Proms-style concert.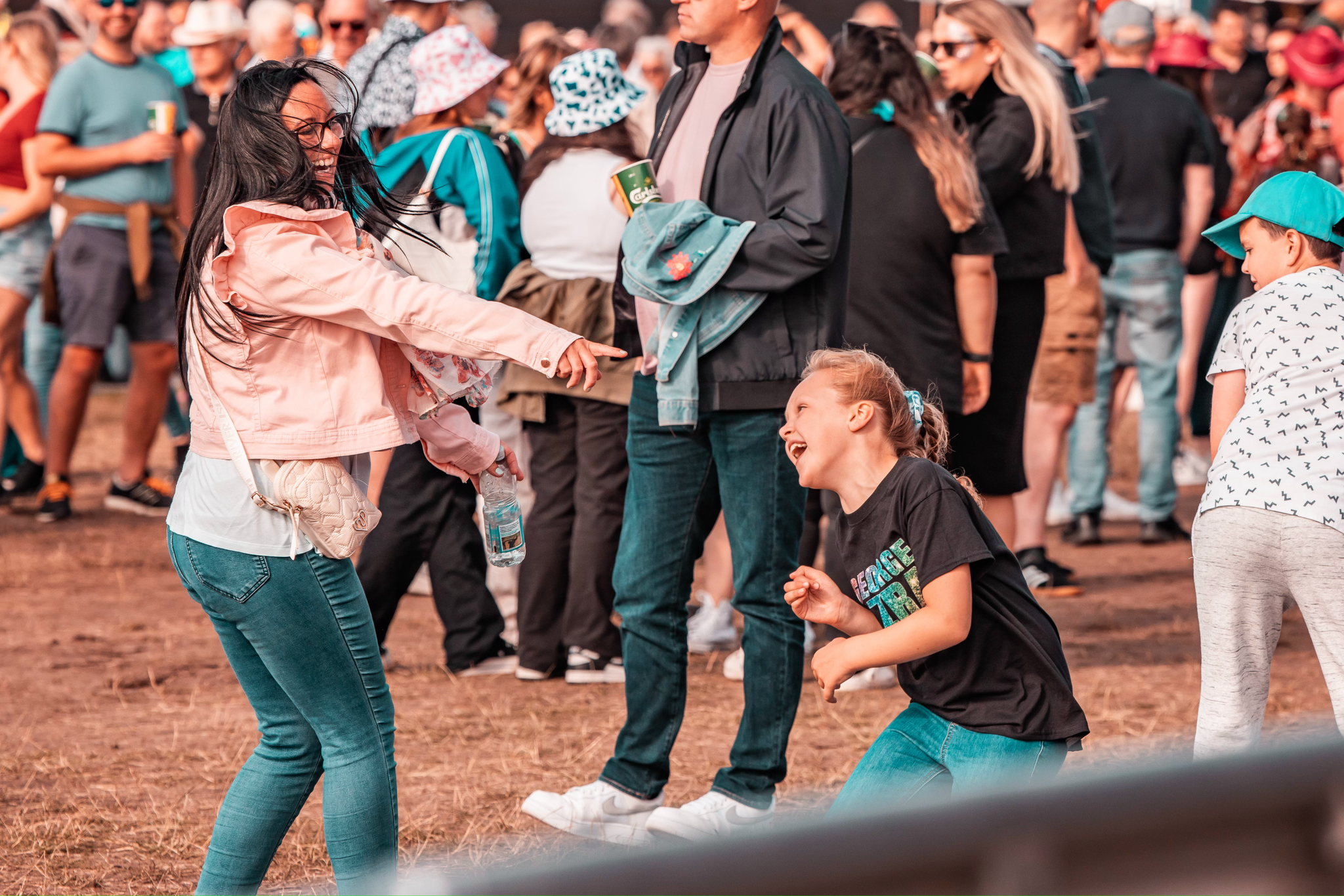 Headliners have varied massively over the years ranging from the likes of Billy Ocean, Diana Ross, Duran Duran, Kylie, Lewis Capaldi, Noel Gallagher's High Flying Birds, Nile Rodgers & CHIC, Madness, Rod Stewart, Stereophonics, The Strokes, Tom Jones and many more.
The promoters Cuffe & Taylor, now part of Live Nation, go after some of the big names who have played Glastonbury the week before Lytham and they've done well to bag a good few of them. Peter has his tongue in his cheek when he says: "Glastonbury is a warm-up for Lytham. Or does he?
He does say that his festival is the perfect "taster" for anyone who has never been to a festival before – with its modest capacity and for those who want to sleep in their own bed or a local hotel/B&B as there is no camping.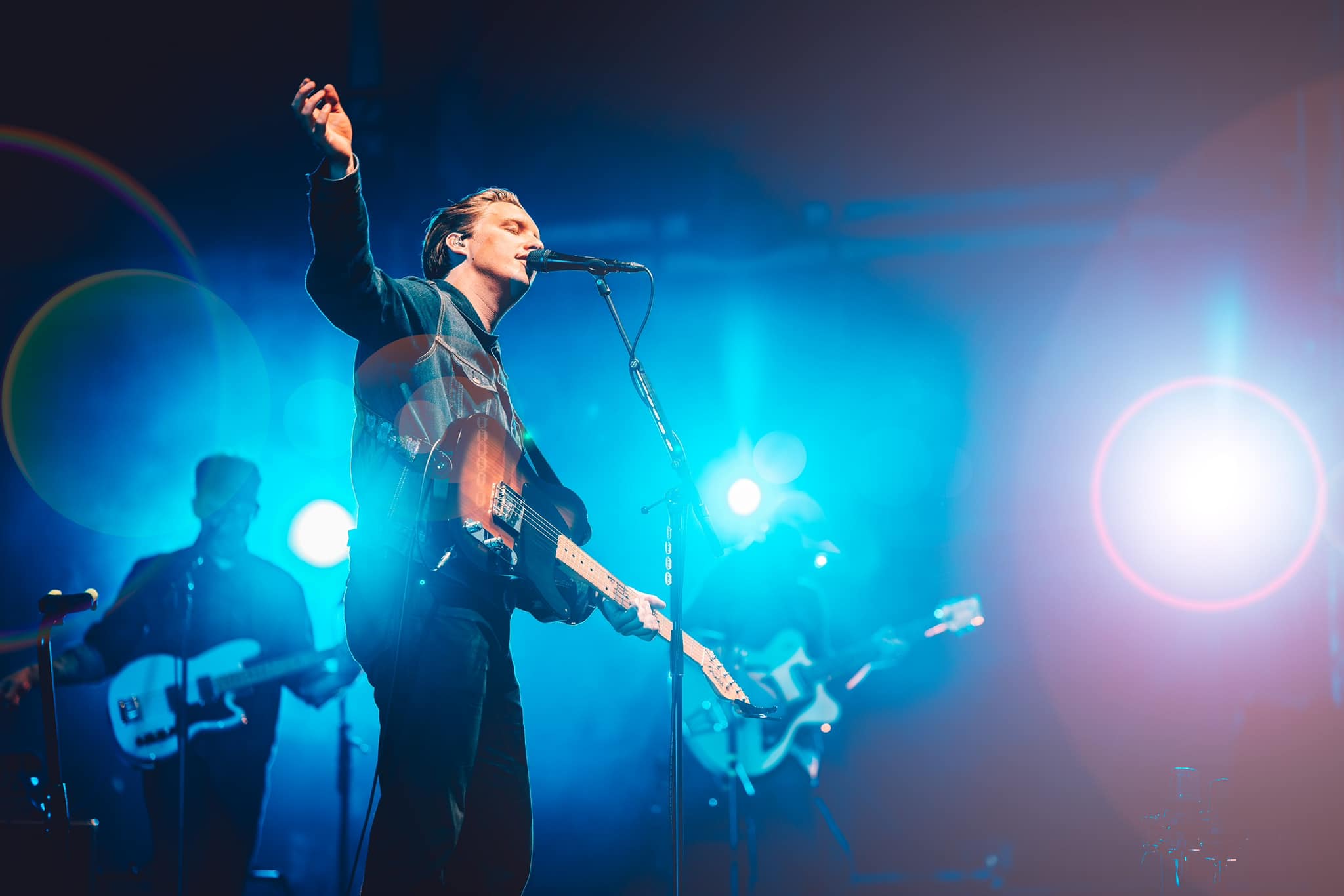 For the 2023 festival there are 5 nights and a total of 20 acts with just the one stage on site. Jamiroquai, George Ezra, Sting, Lionel Richie and Def Leppard and Mötley Crüe all headline Lancashire's biggest live music festival. Blondie, Kaiser Chiefs, Gabrielle, Scissor Sisters' frontman Jake Shears, Fun Lovin' Criminals, Cat Burns and Kim Wilde also join the bill.
In February 2022, Lionel Richie pulled out of his headline slot for the 2022 festival, due to concerns over Covid. He was Replaced by Nile Rodgers and Chic. So it is second time lucky this year for his visit on Saturday.
Rock Legends Def Leppard due on Sunday, have just been announced as being included in the Hollywood Walk of Fame Class of 2024. [They should have a Lytham walk of fame along the front, featuring stars for each of the big names this festival has attracted over the years.]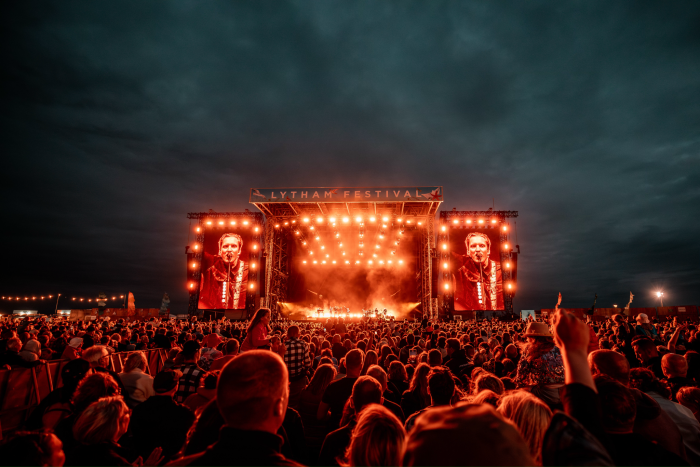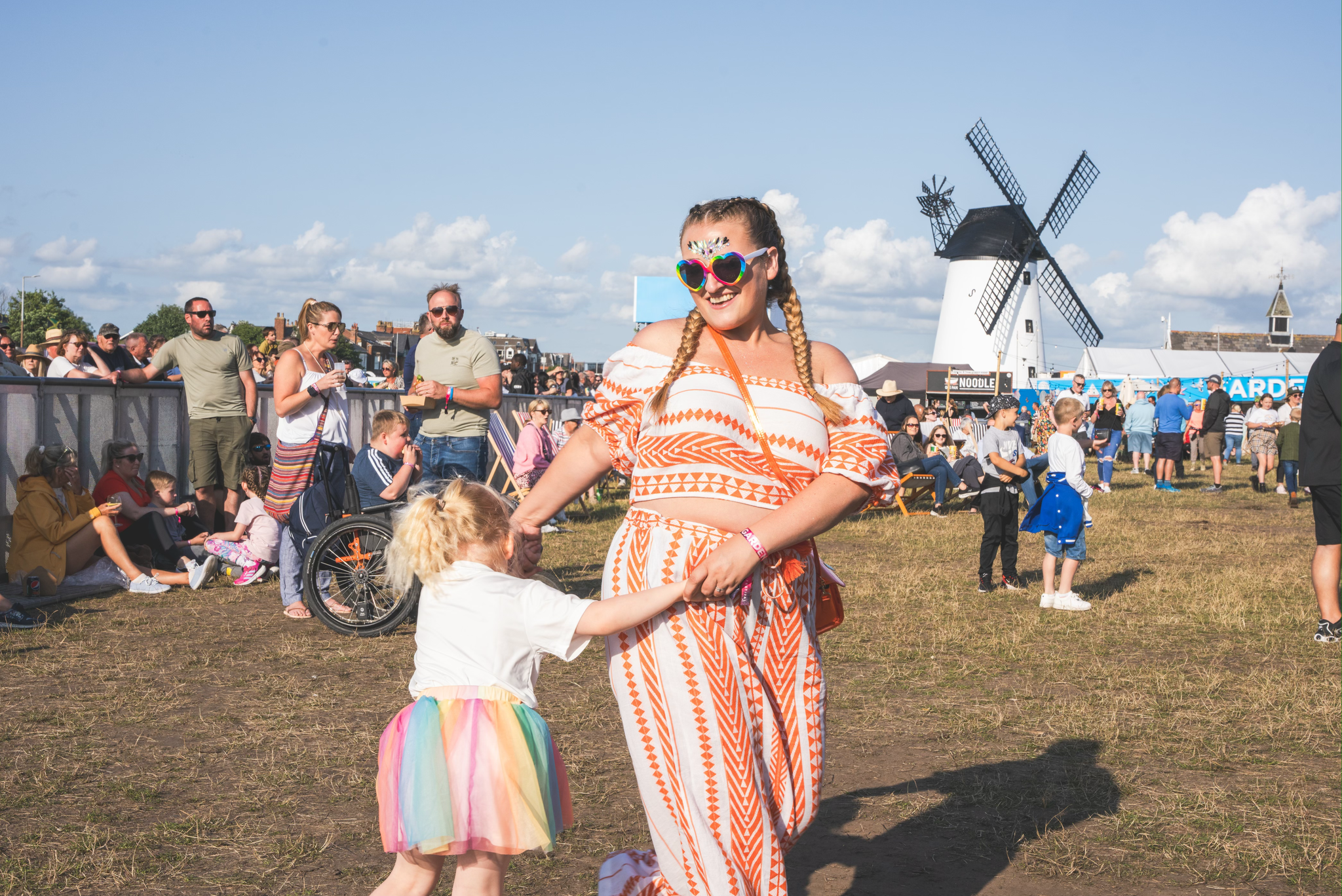 I am sure the late comedy legend Bobby Ball, who lived in the area and whose statue is a stone's throw from the festival site on Lowther Gardens, would approve of this lovely chilled family friendly event – maybe with his catch phrase: "That'll do for me, Tommy".
With the lovely white windmill overlooking the site, long may Lytham Festival have wind in its sails…
---
---
Photos by Rothschild and Lytham Festival
Words: Steve Best