Respected UK singer and songwriter Billie Marten closed her successful 11-date UK and Ireland spring tour with two sold out shows at Lafayette in London. We caught the second London gig, Saturday night.
The run follows the release of Billie's fourth studio album, "Drop Cherries", recorded entirely on tape in Somerset and Wales late last summer, the album marks the very first time that Billie Marten has both written and co-produced (with Dom Monks) one of her records.
It followed critically-lauded 2021 album "Flora Fauna", "Feeding Seahorses by Hand" (2019) and "Writing of Blues and Yellows" (2016).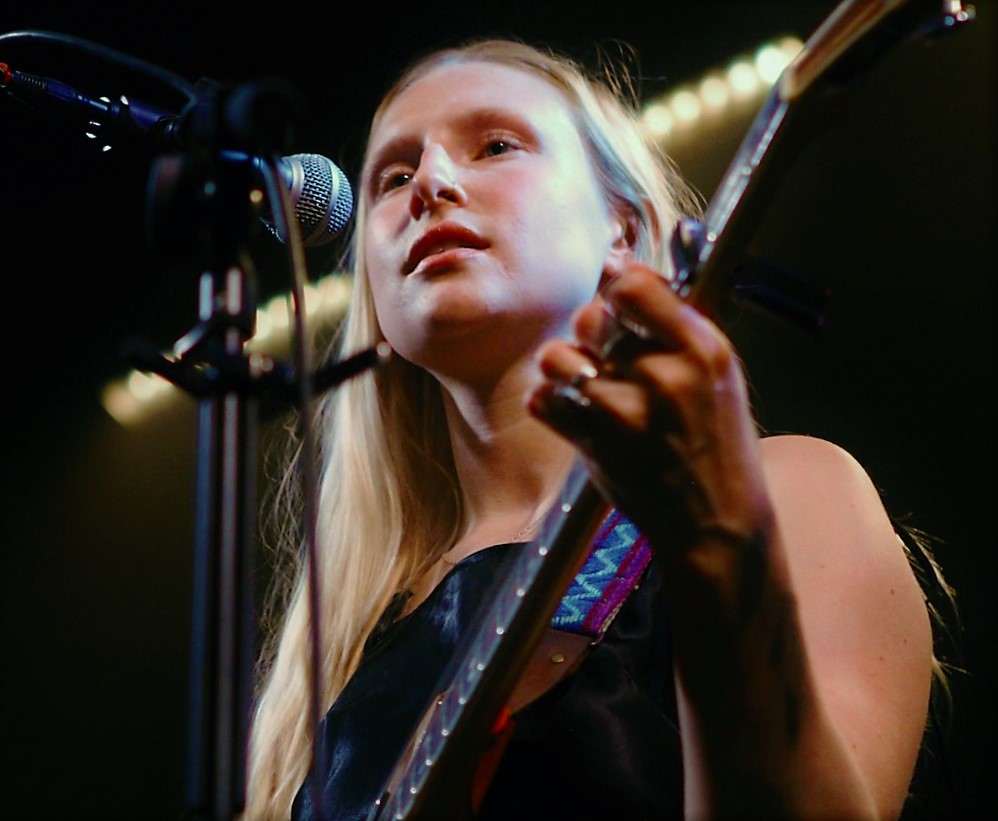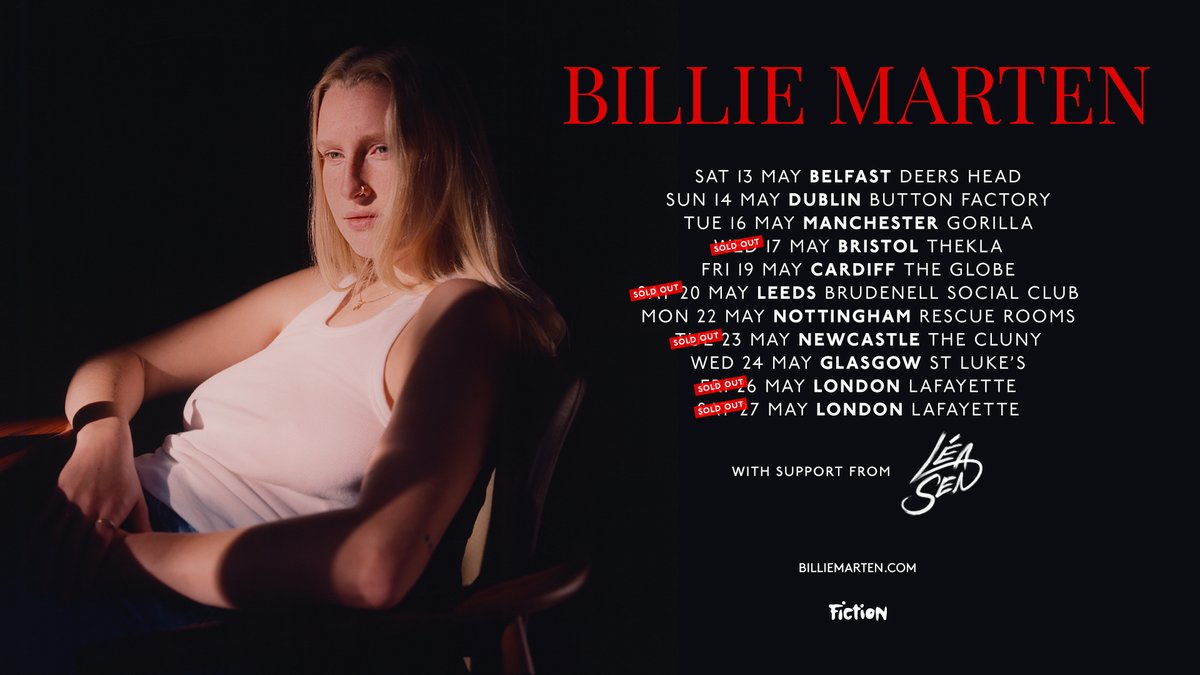 First up tonight is French artist Lea Sen. Lea's set was captivating. Strong material. Gorgeous songs. She told the audience she missed the last three of Billie's performances because she was ill, but she managed to perform and then return to her hotel.
Her best songs included "I like This" and "It's Never Been About You"  – the latter of which Lea called "a fake love song". She reminds me of the wonderful Lianne La Havas a tad.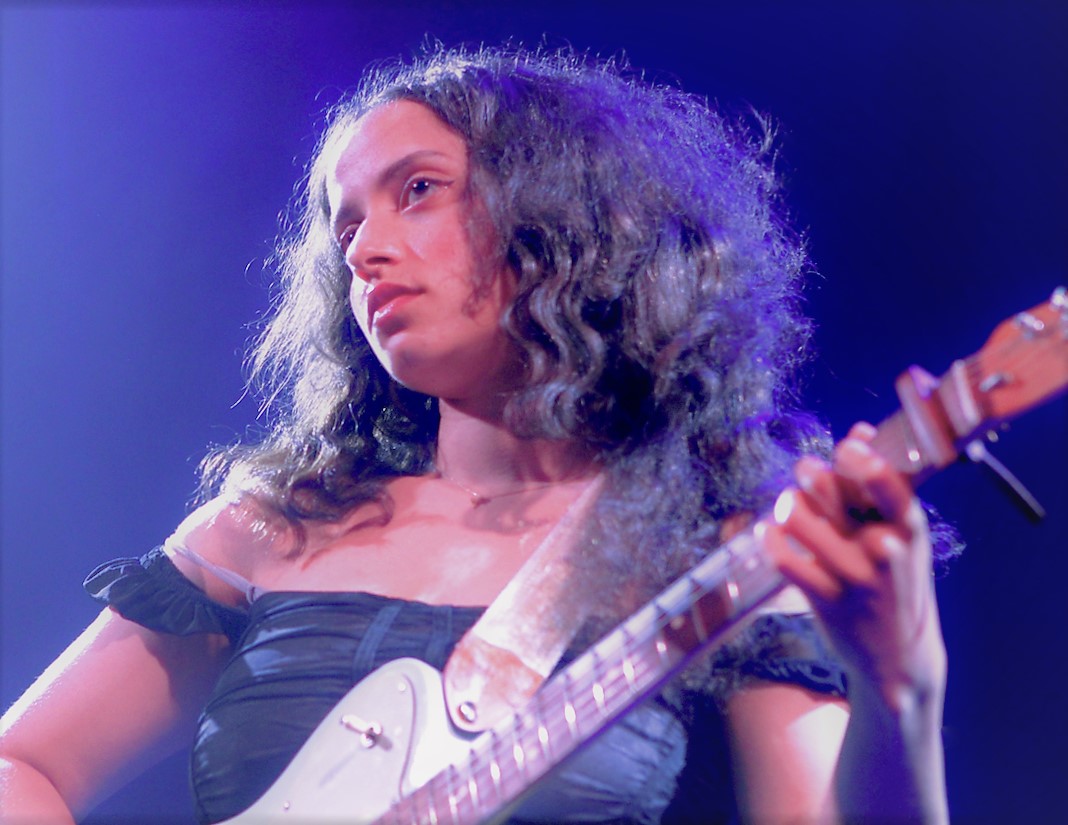 During headliner Billie Martin's superb set, some of the fans were calling out "happy birthday" and "we love you." She replied with "I love you too." A lot of love in the room tonight!! Towards the end of the set, her band left the stage for Billie to sing and play acoustic guitar on a few songs.
Returning with a surprise birthday cake and lit candles. She was visibly moved. After we all sang happy birthday and Billie took a sip of wine, the show continued.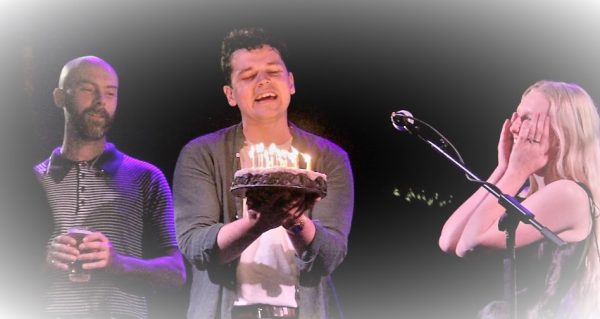 She talked about working in a pub, revealing that she had met "some truly awful people" and as a result, became nocturnal. She worked there for a year and said she was inspired to write her song "Toulouse" based on those memories of that job.
This song's lyrics include: "They get up and start rolling around. I sit and watch them write everything down . Oh Toulouse…"She had the whole audience swaying from side to side at one point.
After another song, someone shouted "Sign my book" and the book (not written by Billie or the fan!) was passed along and she signed it on stage. Billie commented on the fact that the fan had actually drawn a big arrow to show where she wanted it signed.
After lovely song "La Luna", she sat at the synthesiser keyboard for "I Bend To Him", playing acoustic guitar on all other songs. She sang two encore songs and the applause was rapturous. Deservedly so for such a faultless and classy performance.
No gimmicks, no bells and whistles; just her voice and guitar, her excellent band, a bunch of gorgeous self-penned songs – and a lovely quirky way about her onstage. Perfect.
---
---
Review and live photos: Alex Asprey