Singer and mega-songwriter Beth Nielsen Chapman drops infectious new single, "Back To This Moment" today (23rd June 2023) ahead of a second new track, "Love" due 14th July – and the third treat for UK Beth fans comes in the form of five shows announced for August.
Following last year's album "CrazyTown", which made top spot on the Official UK Country Chart, new single "Back To This Moment," – co-written with Michigan singer-songwriter May Erlewine towards the end of the pandemic – is Beth's first release in 2023.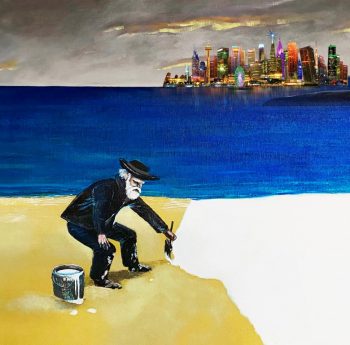 "Back to This Moment is a song about resilience in the face of the world coming through chaos and pain" says Beth. "The rhythm helps to offset some of the pain in the song, we wanted it to be entertaining and uplifting musically, but also talk about that stuff life puts us through. It's got to have that depth of field which I think we all need to acknowledge." 
"Boy I can relate to that now in a totally different way than I was relating to it when we were actually writing the song. I went through a big loss this past December when my husband Bob died of cancer. This song came back into my mind and I thought, I really want to put this song out.
"It tells the truth but it also carries the feeling that we're gonna keep going because that's what we do, and I really love that it has that energy of hope in it. We're all in this together and it's music that is keeping me going moment to moment." 
Beth Nielsen Chapman is an artist with many accolades to her name: mega-hit 'This Kiss', sung by Faith Hill, was ASCAP's 1999 Song of The Year, garnered a Grammy nomination and Nashville NAMMY's 1999 Songwriter of the Year.
Beth also received a special award by The Alabama Music Hall of Fame and was the recipient of The Distinguished Artist Award from the Alabama State Council on the Arts in 2009 and in October of 2016, Beth was inducted into the Songwriter's Hall of Fame, one she considers to be the highest honour she's ever received.  In 2019 Beth was invited to become an Ambassador for the Buddy Holly Educational Foundation.  
Recently Beth's collaboration with her friend Olivia Newton John was included on 'Olivia – Just The Two of Us' – a special collection released to celebrate Olivia's career. Their song Stone In My Pocket, which originally appeared on 2016's 'Liv On' – Olivia's album with Beth and Amy Sky – is part of 17-track album celebrating Olivia's duets. Other artists featured include Dolly Parton, Mariah Carey, Barry Gibb, John Travolta, Sir Cliff Richard and more. 
Tour dates:
2nd August – Marine Theatre, Lyme Regis 
3rd August – Acapela Studio, Cardiff 
4th August – Nell's, London 
6th August – Underneath the Stars Festival, Cawthorne, Yorkshire 
8th August – The Queen's Hall, Edinburgh