It's that time again. The start of festivals season with The Great Escape 2023 in Brighton. More than 500 bands and artists across the entire city – circa 32 venues plus the fringe – a brilliantly diverse and vibrant mass showcase for new music. Plus a few major names.
Acts from all over the world such as USA, Canada, Australia, South Africa and just about the whole of Europe, plus many more countries performed at this bumper 17th year of TGE.
Thousands of fans from across the globe do like to be beside the Sussex seaside for three days of this eclectic festival – plus there are a few industry events on the Wednesday night too. Main days are Thursday, Friday and Saturday.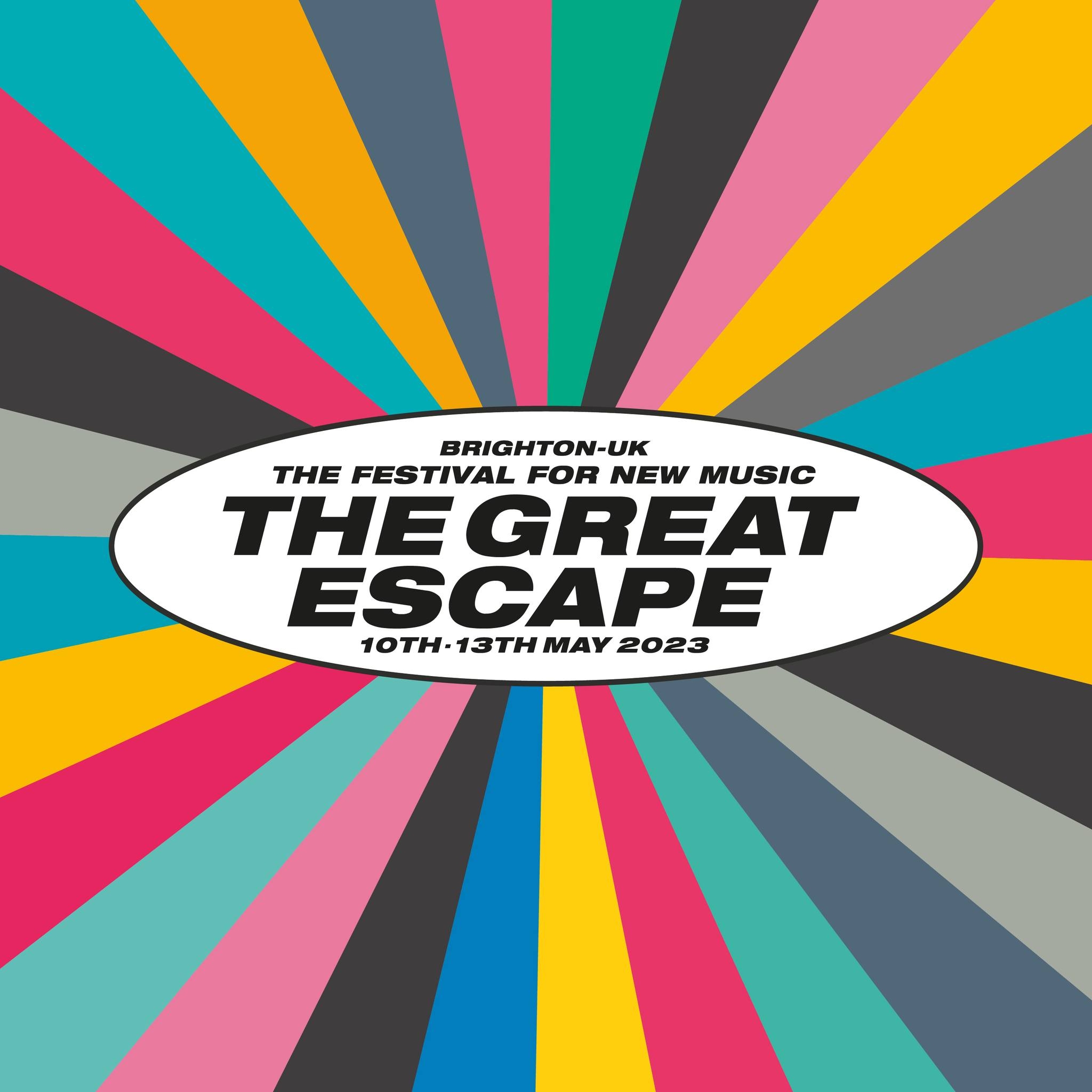 Music Republic Magazine were invited along to soak up the atmosphere and capture some photographs – catching a bunch of cracking bands and talented artists in action.
Alex Asprey, our man with the camera was out and about on all three days to snap a bunch of 'hot shots' for us.
Here is who we caught up with on the last day of the festival on Saturday May 13th:
---
---
---
Germein:
Second time we caught Australian indie pop sibling trio Germein, kicking off their 2023 UK Summer Tour at The Great Escape, followed by the Isle of Wight Festival and Lytham Festival where they will open for music icon Sting.
Growing up jamming together on their family farm in the Adelaide Hills, sisters Georgia (guitar, keys), Ella (bass, electric cello), and Clara Germein (drums) have been turning heads with their unique brand of indie pop songs, signature harmonies and charismatic live show.
Their latest single "Good For A Girl" was recently awarded third place in the International Songwriting Competition. The band have toured internationally with Little Mix, Phil Collins, and The Corrs.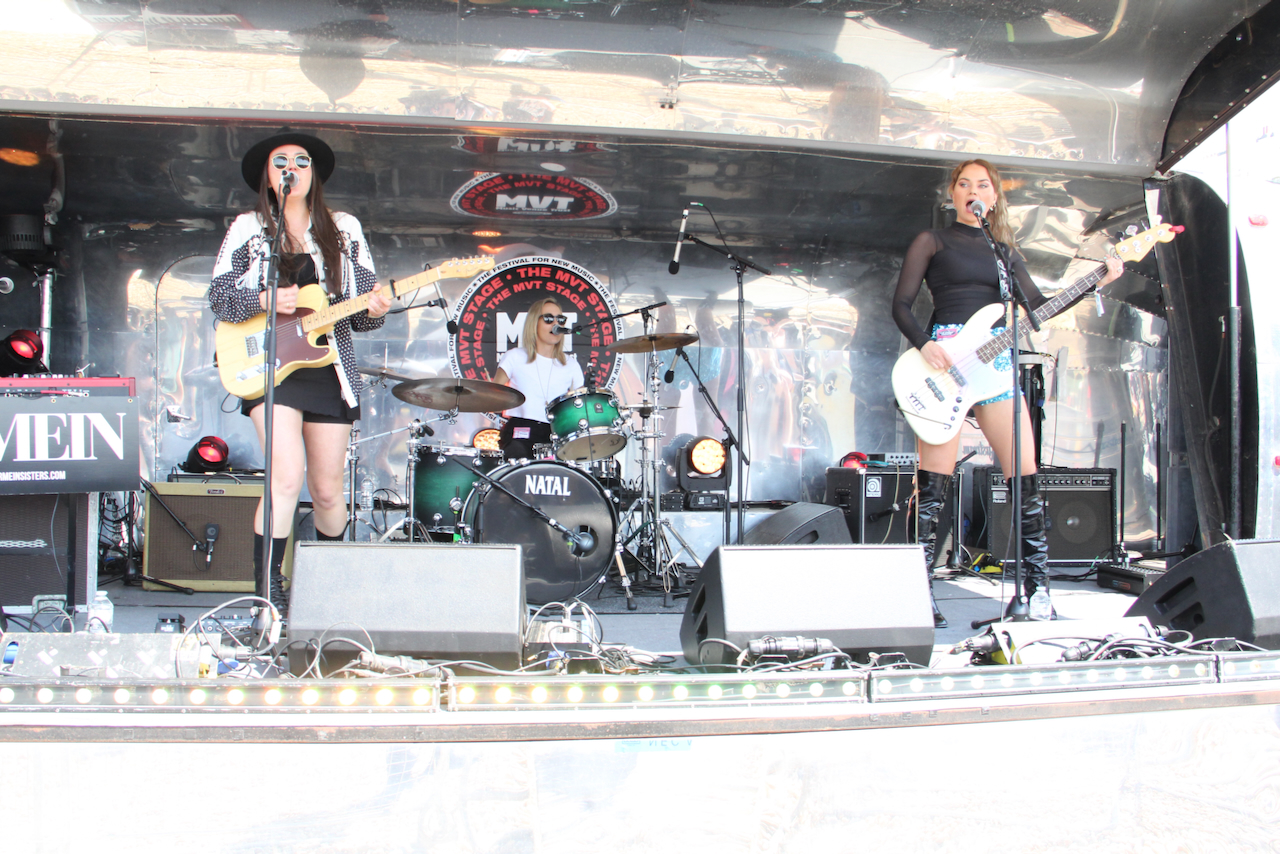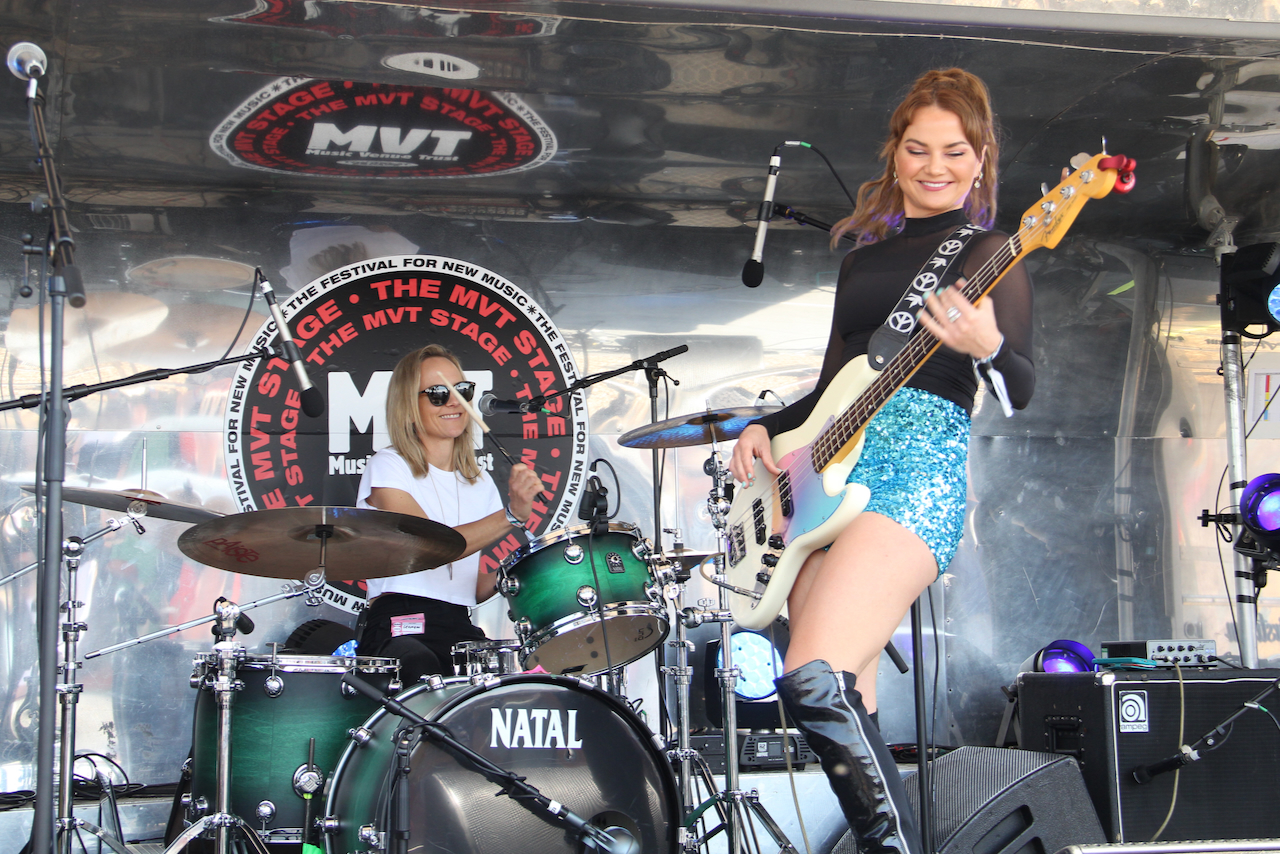 Teen Jesus and The Jean Teasers:
Formed during high school in their hometown of Canberra, Australia in 2019, Teen Jesus and the Jean Teasers are Anna Ryan (vocals/guitar), Scarlett McKahey (guitar/vocals), Jaida Stephenson (bass) and Neve van Boxsel (drums).
They channel Riot Grrrl-era energy with a 2023 spin and are an unapologetic and likeable punk outfit whose singles "Miss Your Birthday" and "AHHHH!" have garnered circa two million streams. Lots of global radio spins have won them a large fan-base. Dynamite live and TGE had a real treat…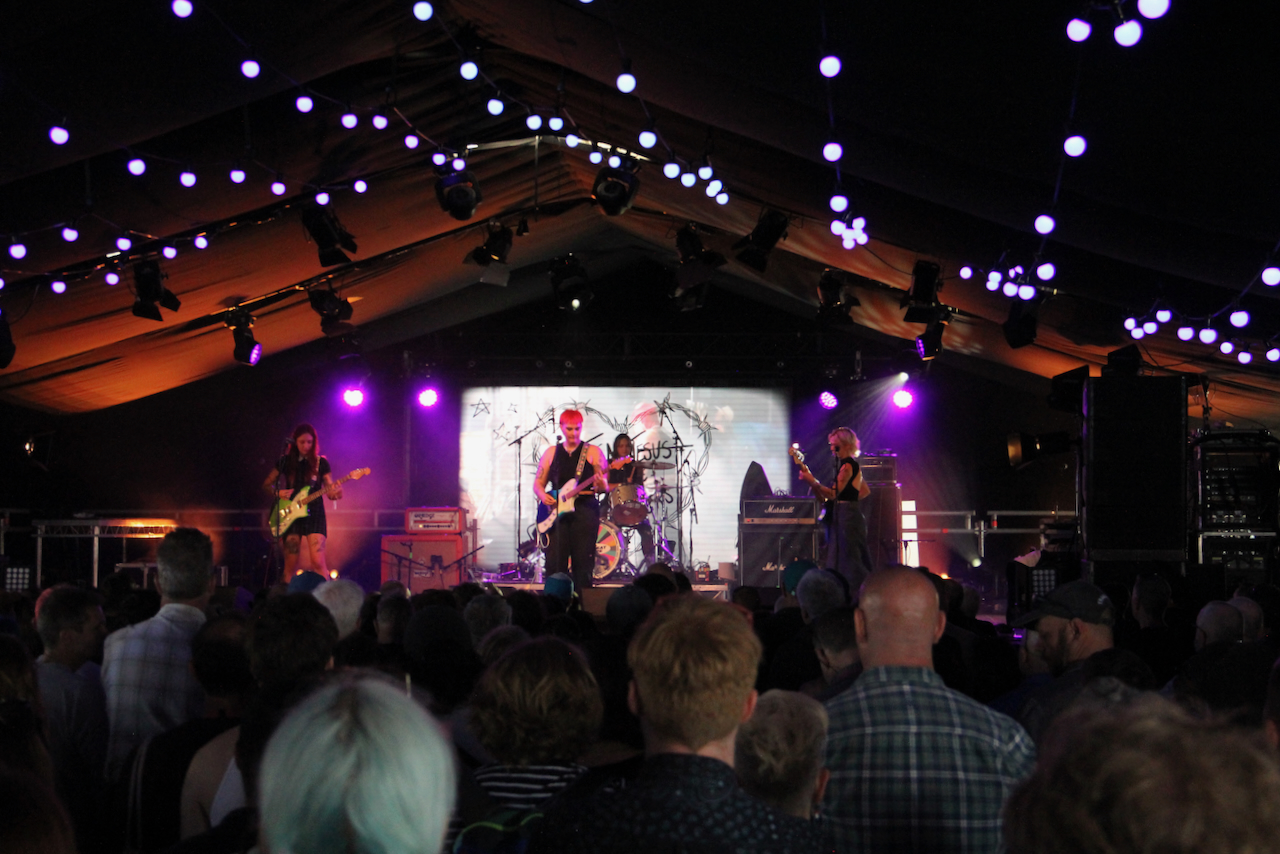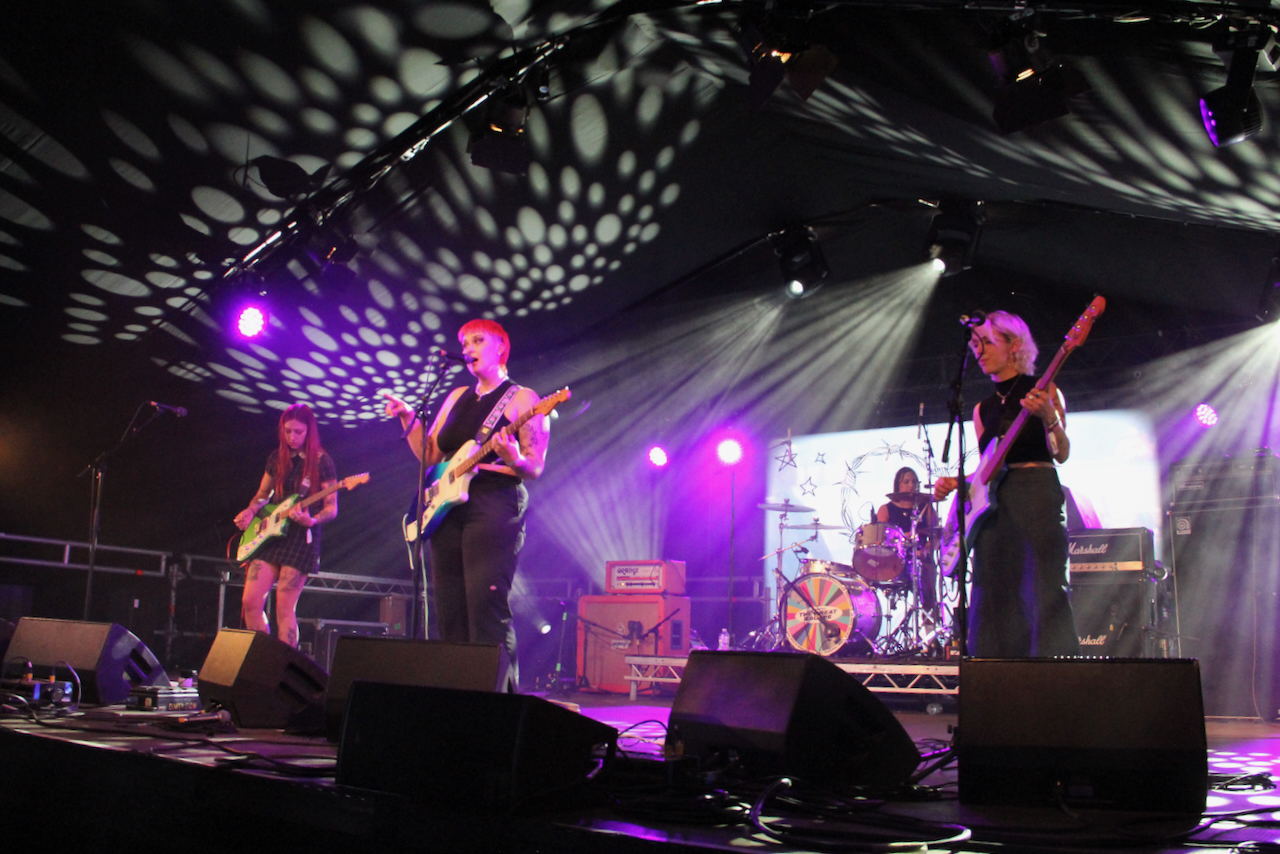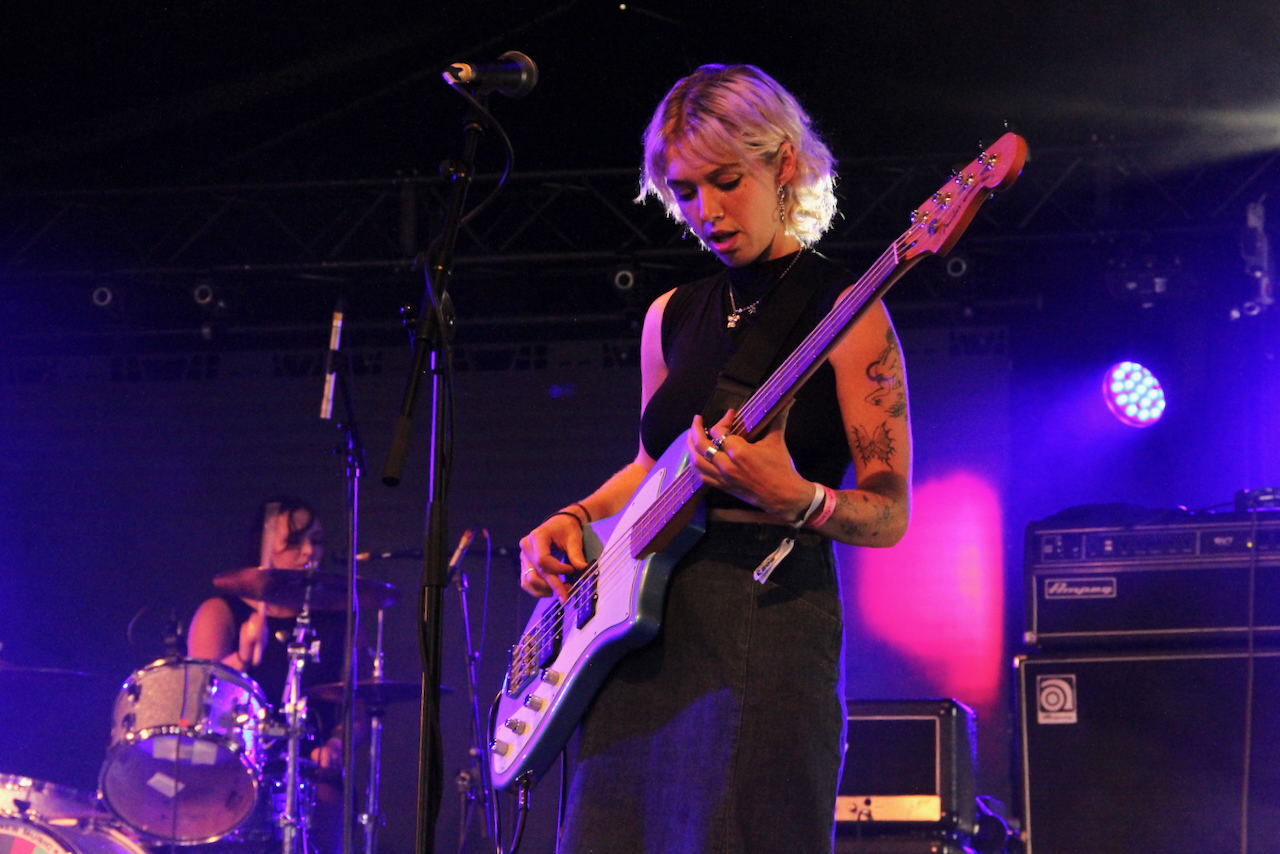 Gena Rose Bruce
Melbourne musician and horticulturist, Gena Rose Bruce, navigates emotional turmoil, fragility, death and honesty on her sophomore album "Deep Is The Way." She won many new friends at TGE 2023.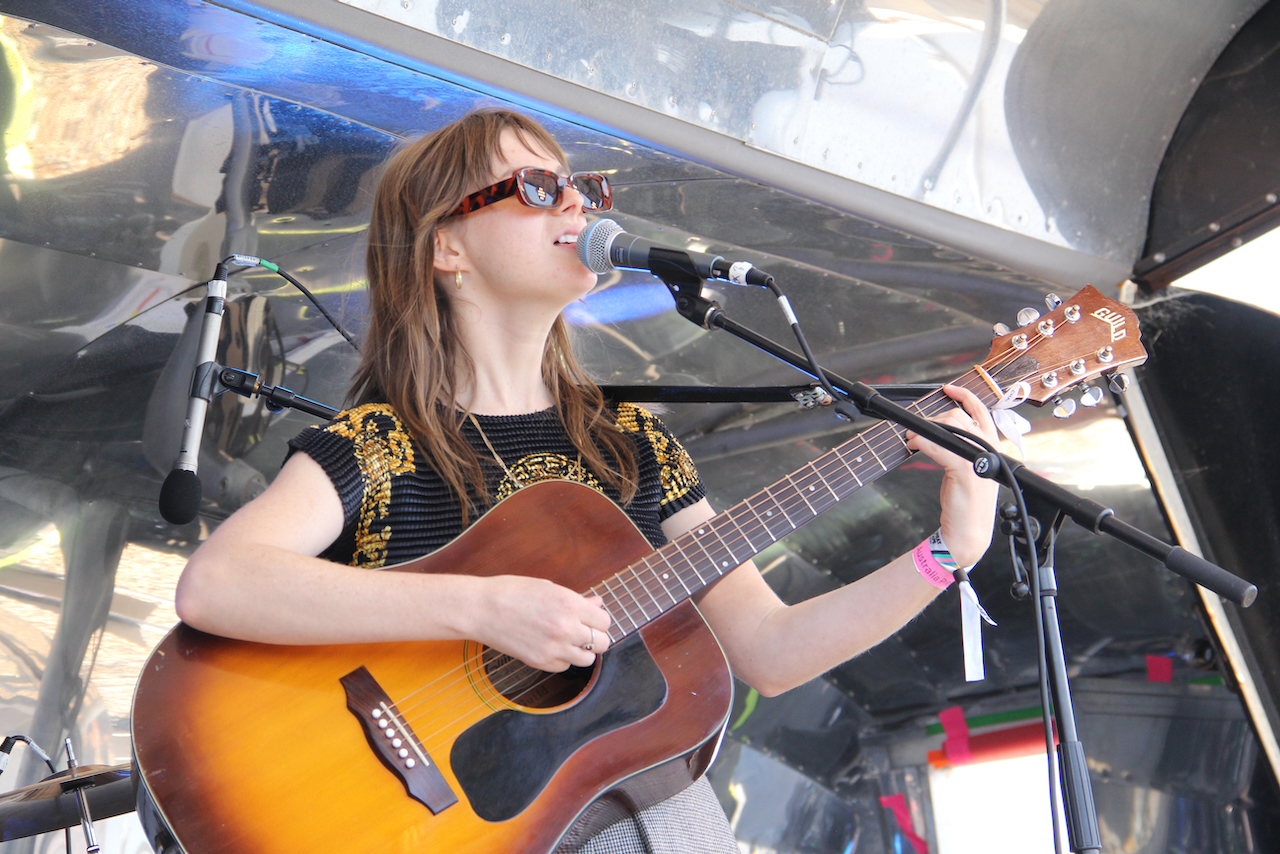 Eat Your Heart Out
Hailing from Newcastle, Australia, Eat Your Heart Out: Caitlin Henry [vocals], Andrew Anderson [guitar], Will Moore [guitar], Dom Cant [bass], and Jake Cronin [drums], carry on the tradition of Australia's impressive history of musical outliers from Nick Cave and Silverchair, to The Amity Affliction and Parkway Drive,.
The group's grunge-y pastiche of emo energy, punk power, and pop palatability immediately ignited excitement around the world upon their emergence in 2012. Along the way, the quartet released three EPs, "Distance Between Us" (2015), "Carried Away" (2017), and "Mind Games" (2018), inked a deal with Fearless Records, and have supported artists such as Trophy Eyes, Hands Like Houses, Knuckle Puck, Real Friends, and many others.
Everything paved way for the group's first full length "Florescence" album [Fearless Records], which shows the band aren't afraid to open up. Their lyrical honesty ensures that the message resonates loudly in the end. Belting set at TGE 2023.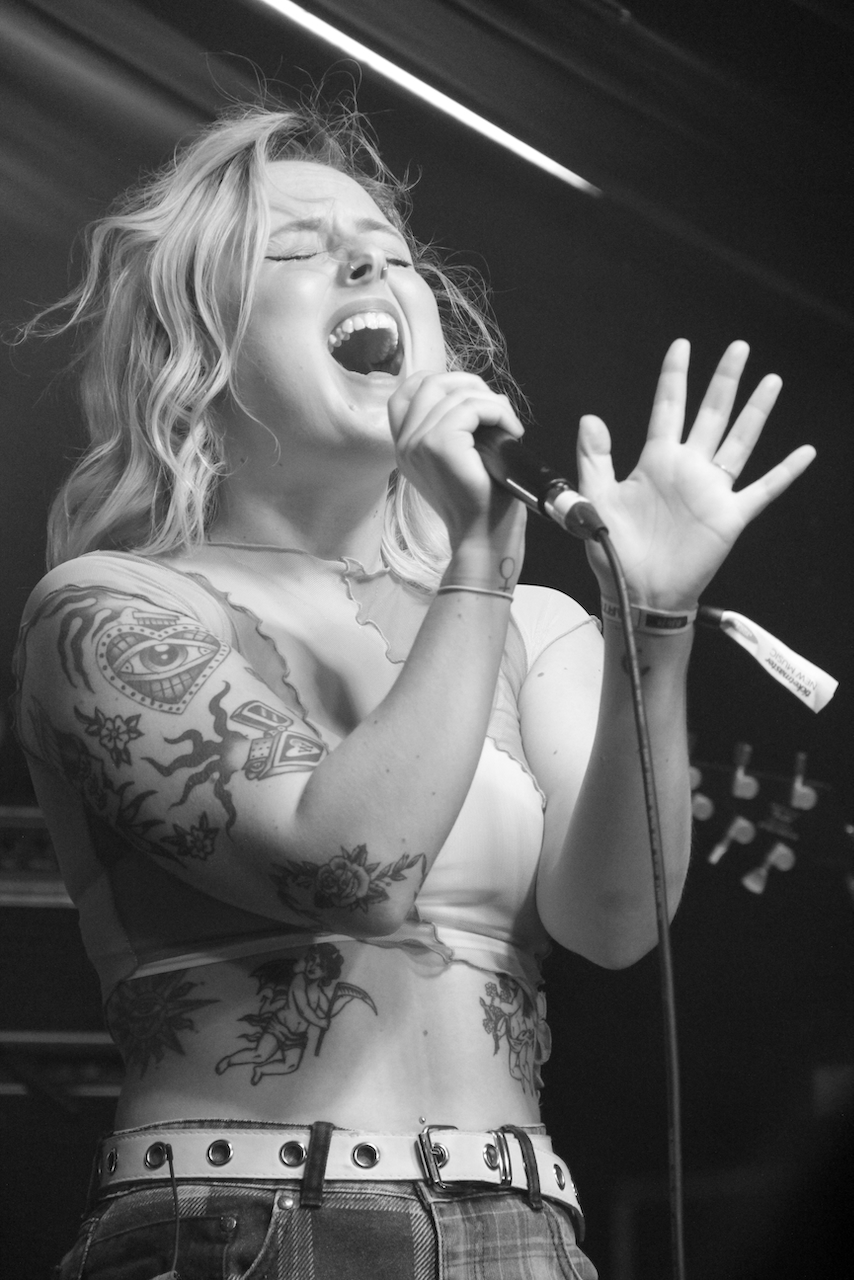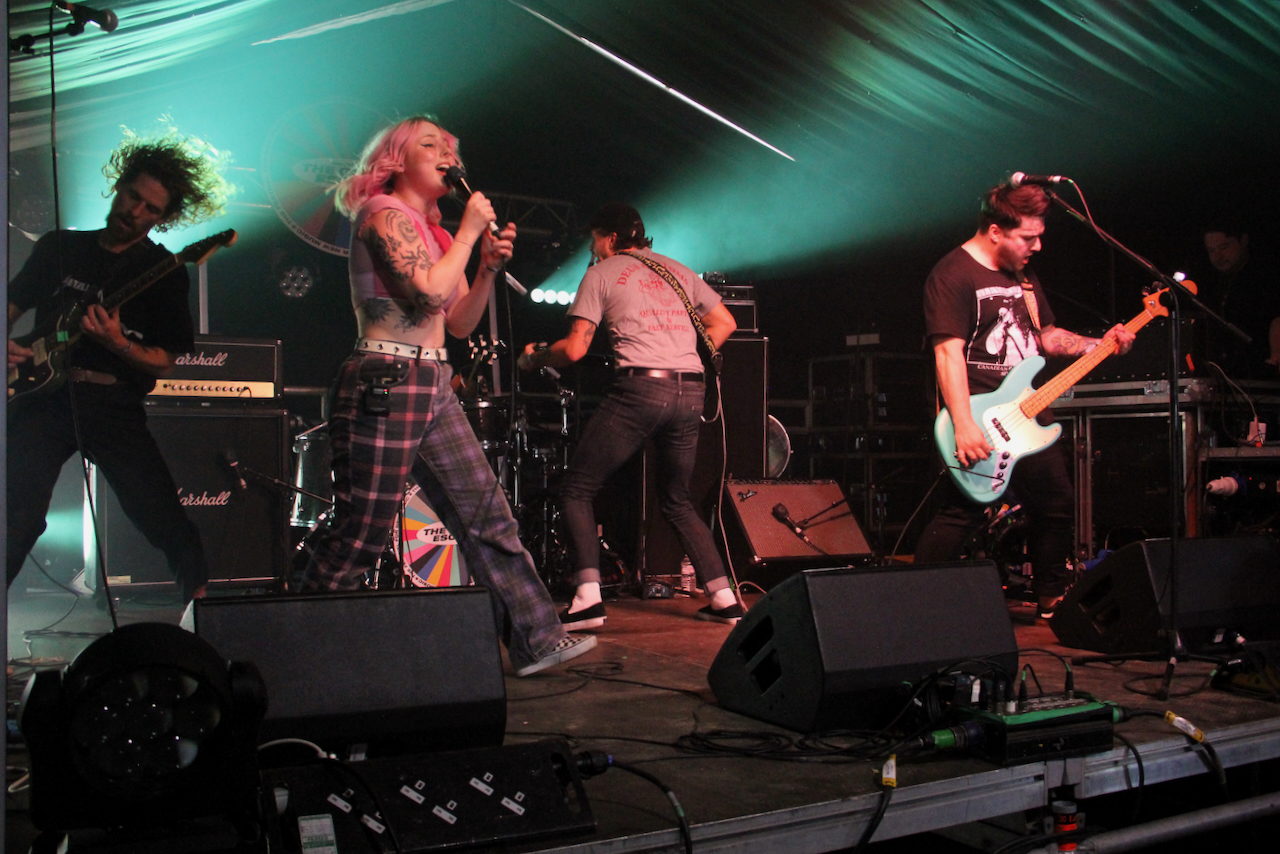 Blusher
Blusher are a talented Melbourne three-piece poised to become your new favourite pop band. Unfiltered lyricism peppered over dreamy synths and thick basslines lands the Blusher sound somewhere between late-night solitude and a 2am dancefloor. One of the highlights of TGE 2023 for many if you like slickly choreographed performance.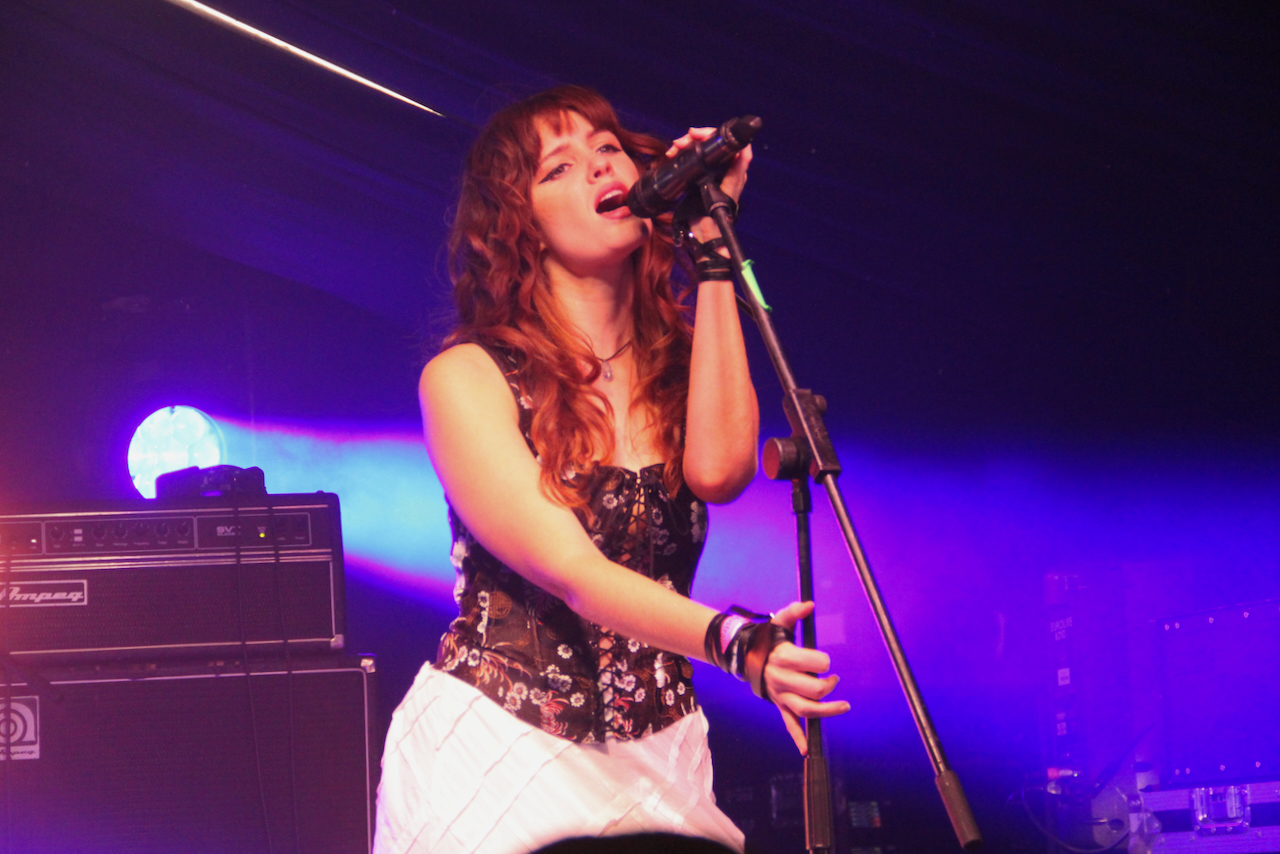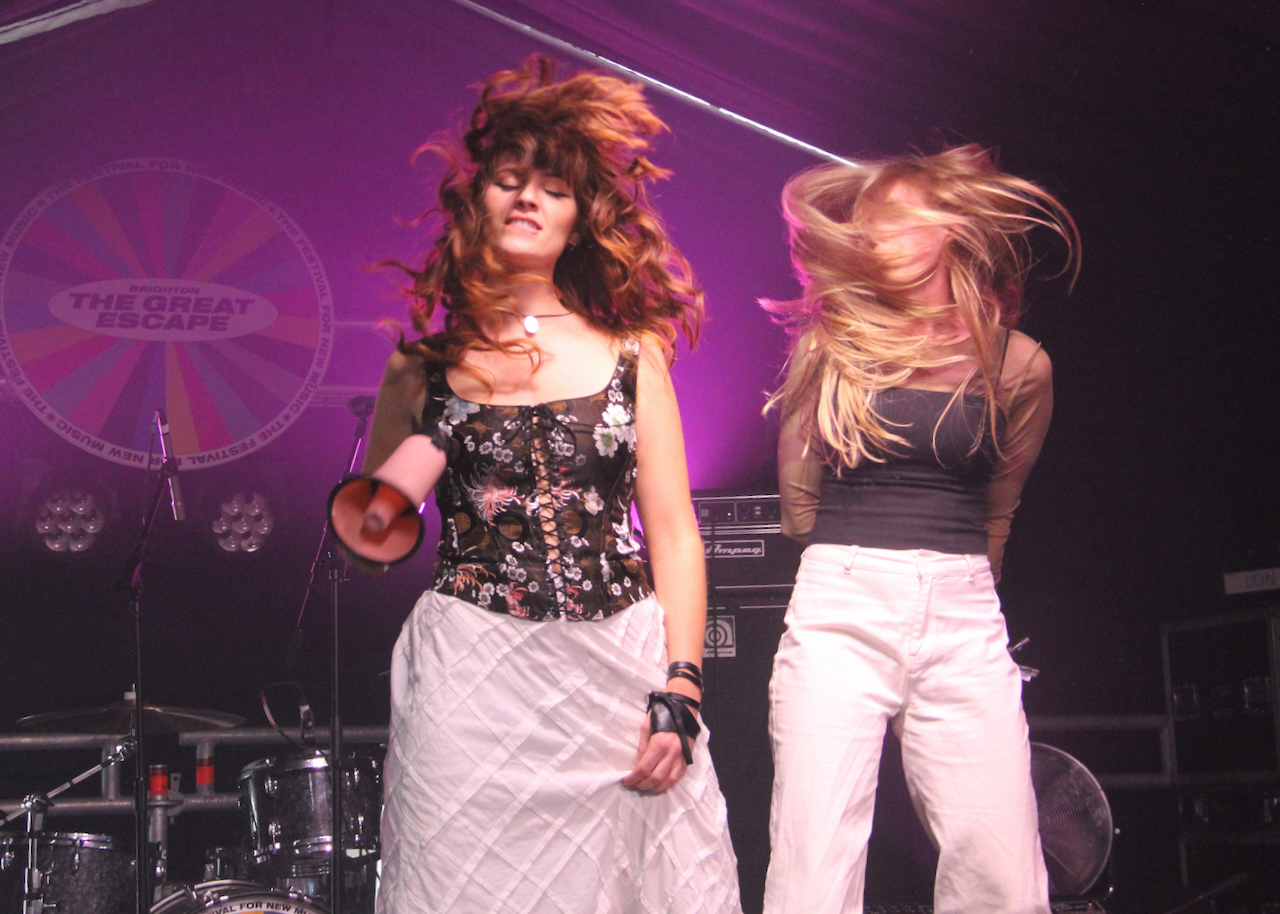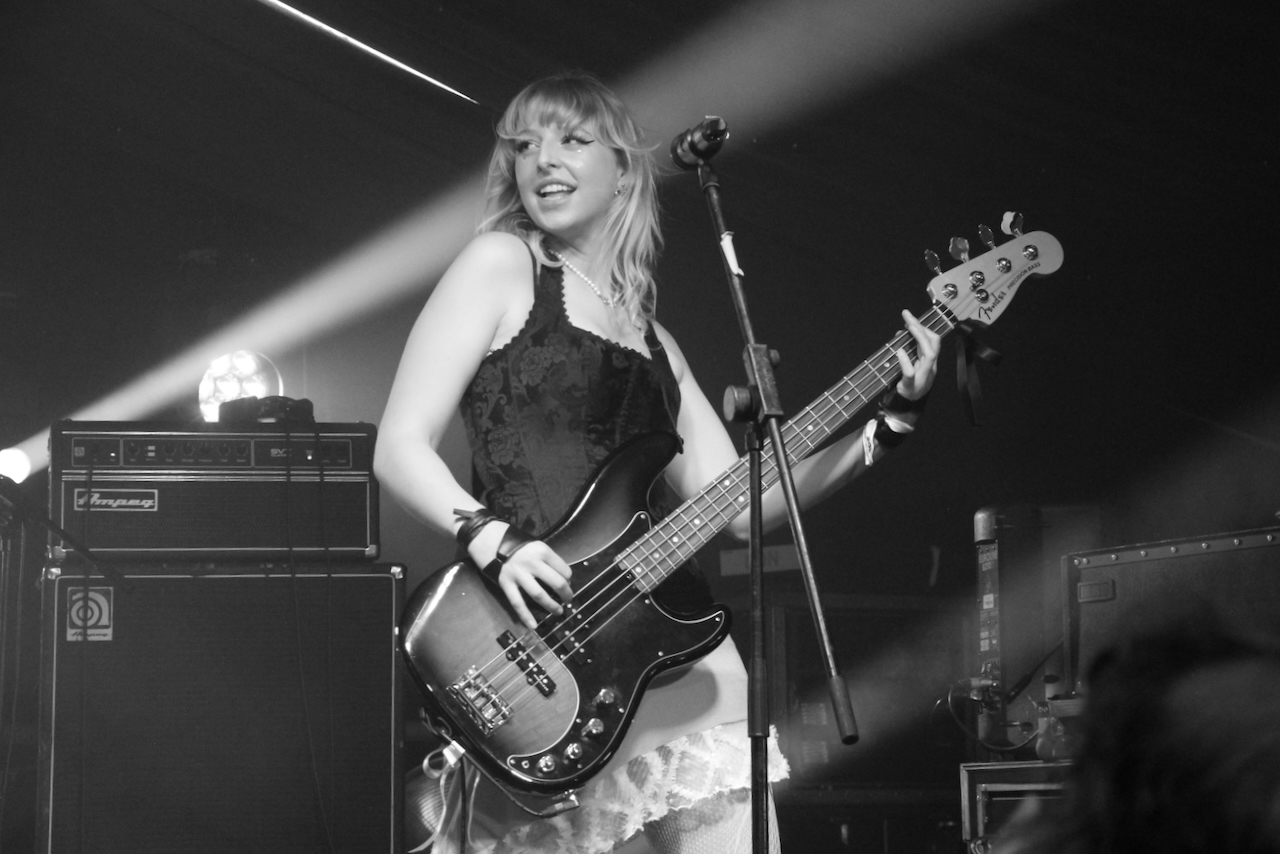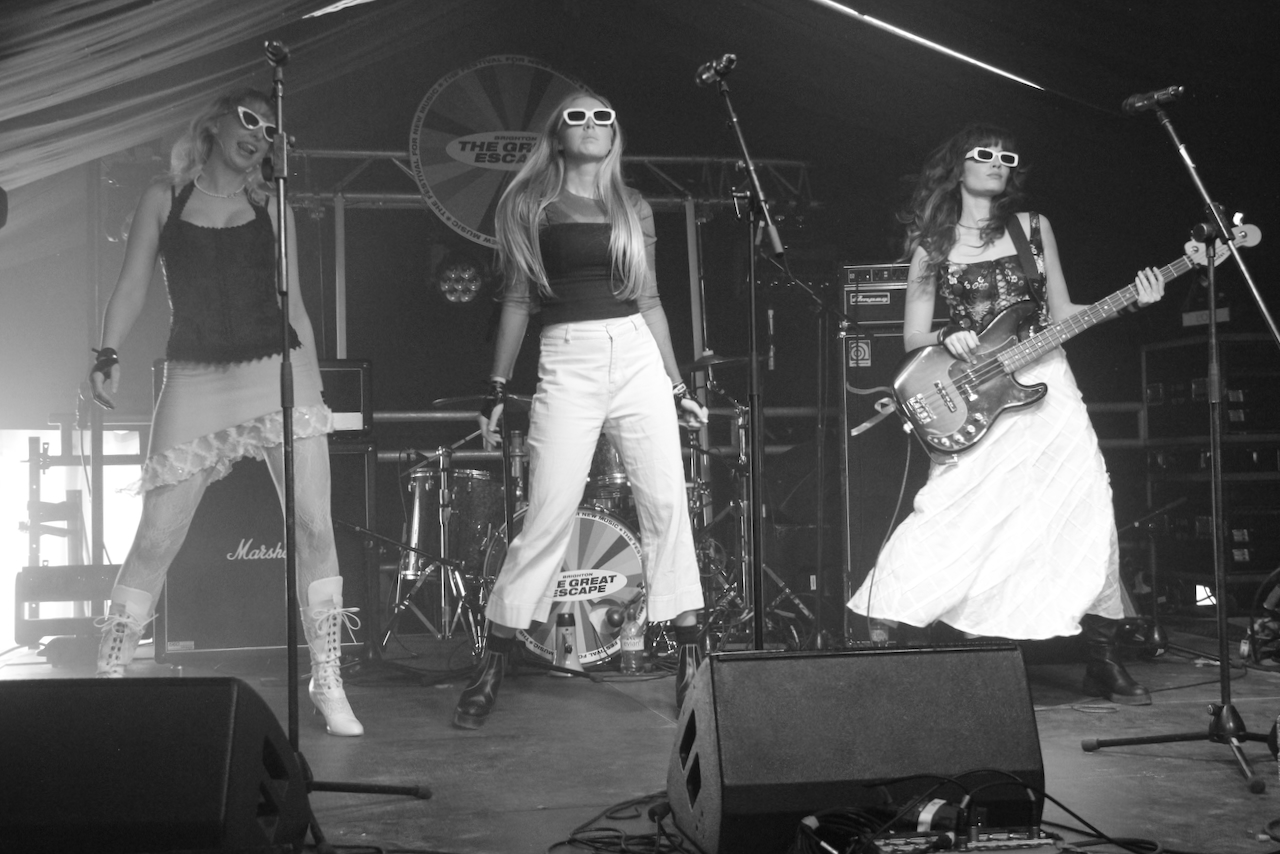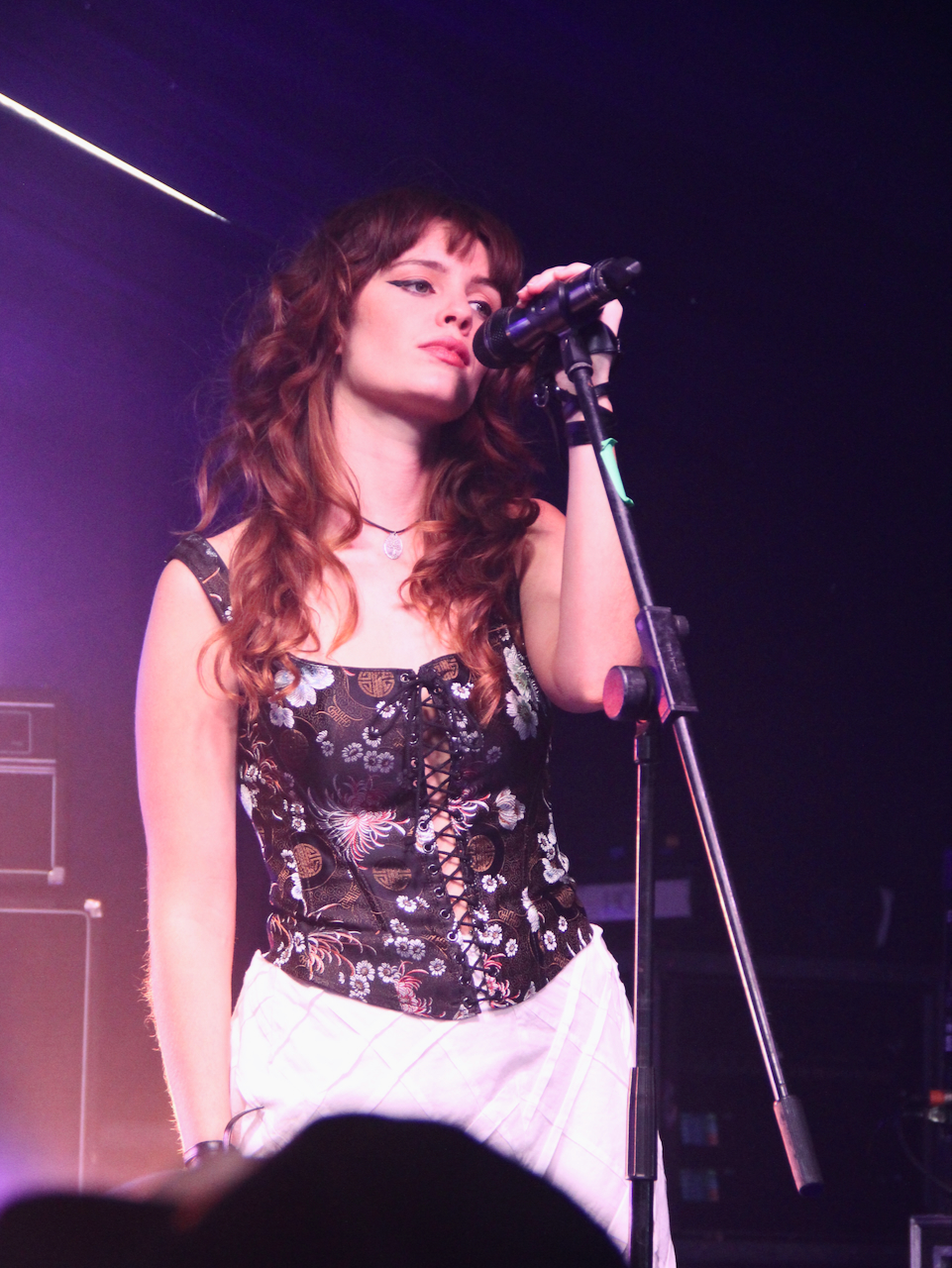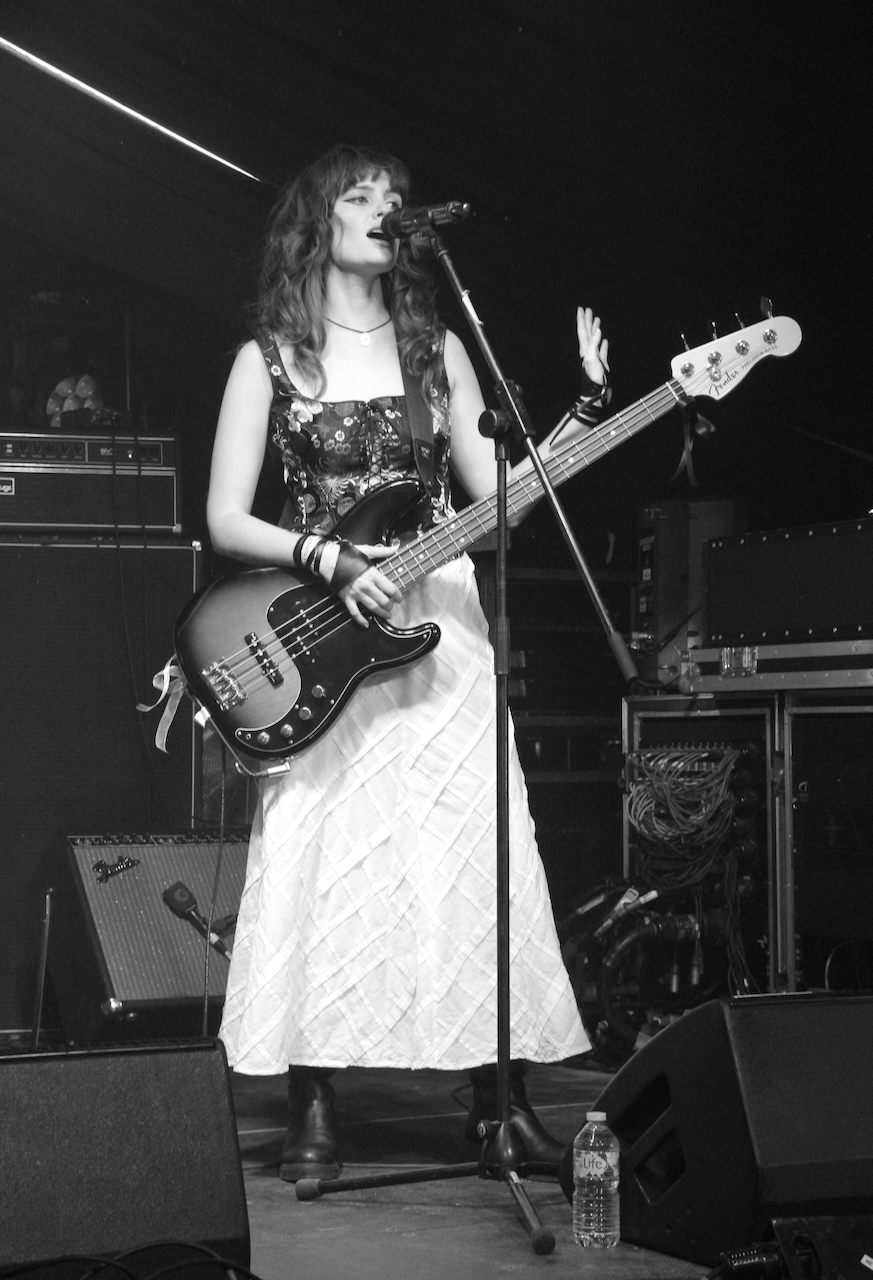 Rianne Downey
We missed Rianne's sets at TGE, but bumped into her on walk-about on sunny Saturday afternoon and grabbed a quick shot.
Recorded with producer, Rich Turvey (Blossoms, Courteeners, Spector) at the mixing desk, UK artist Rianne Downey has gathered three top Liverpool musicians, Nathaniel Laurence (guitars), Phil Murphy (drums) and Sam Topping (bass) to make bold the sounds that match the weight of her own words and ambition.
Realising how much has been at stake, Downey, producer and band returned to the studio after initial sessions to lay down new music, knowing that there was more to give. Having returned to her dancefloor indie roots, whilst listening as much and as intently to Flyte as vintage, pop-era Taylor Swift, her new songs found their final, intricately-crafted shape.
The results of those painstaking sessions are to be heard across a series of releases running through this year, beginning with Downey's second EP release – to follow the incredible, sell-out vinyl success of 2021's "Fuel To The Flame" EP – which dropped in January 2023.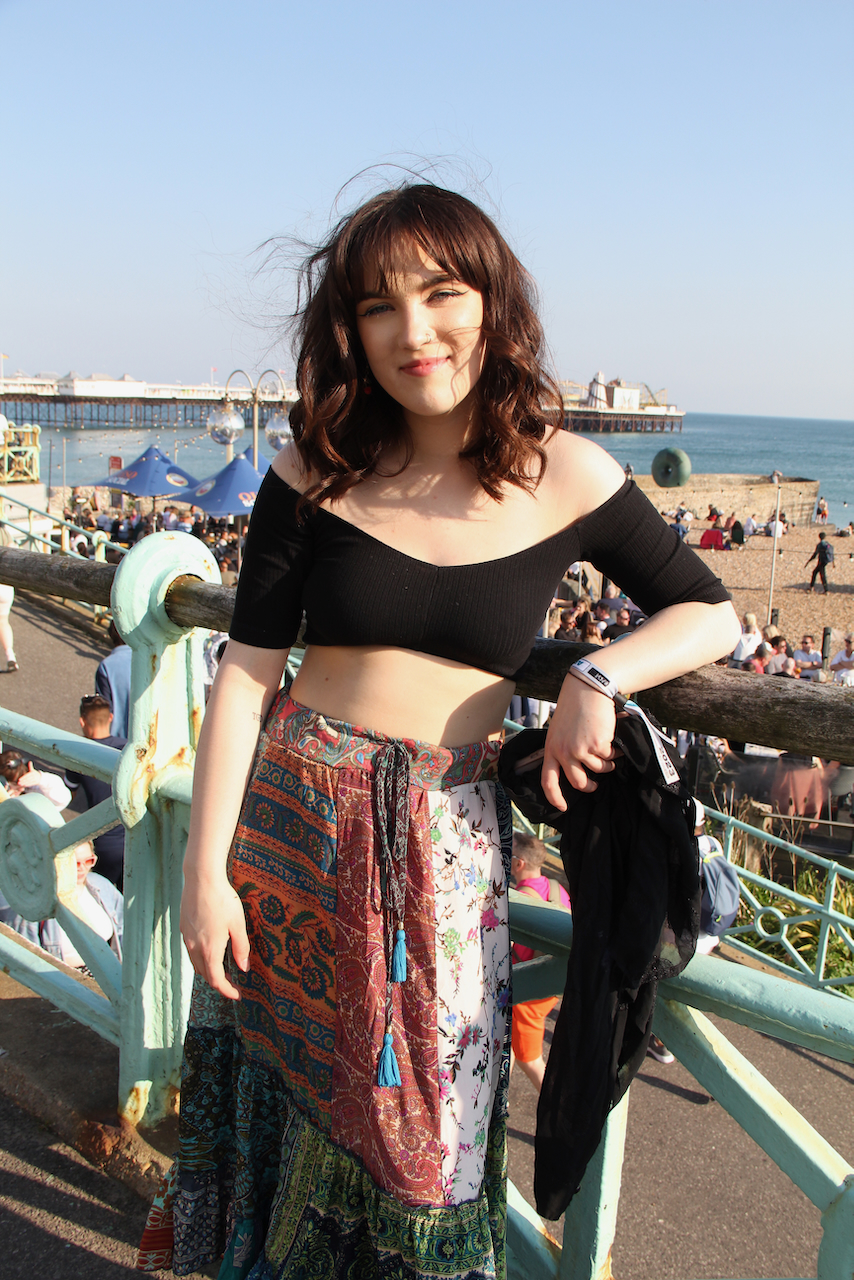 'Ol Times' busking on the lower promenade
Fabulous band busking on Brighton sea front during the festival, Ol Times, which drew big crowds the three times in three locations we caught them in the act during the festival.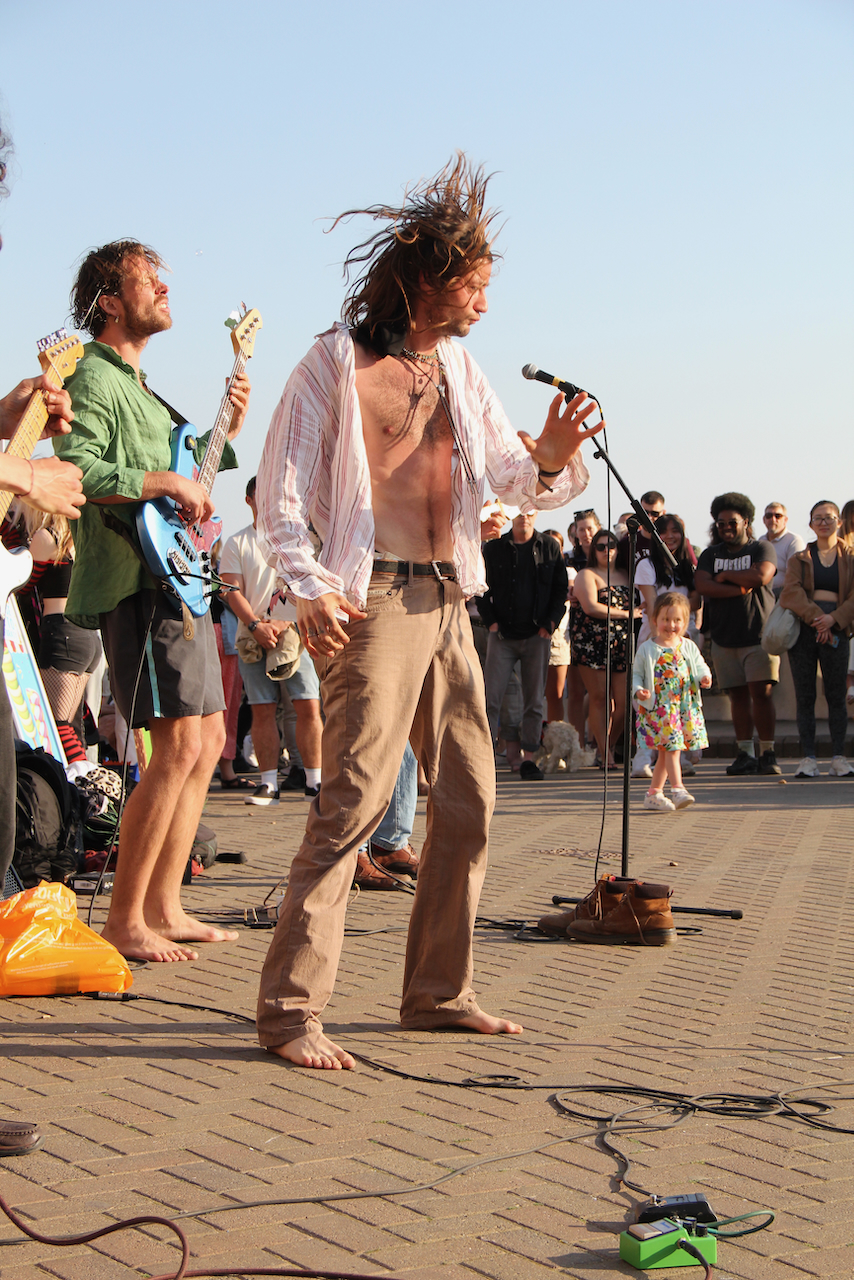 Ceeow
Manchester-based, Birmingham raised wordsmith Ceeow is the perfect combination of hip-hop and jazz. Finding inspiration in everything he does, a defining moment for Ceeow was hearing his music supported on-air and in stores throughout Manchester, London and Birmingham, giving him the confidence to keep on grafting to achieve what he's set out for himself. Solid set at TGE with a superb band behind him.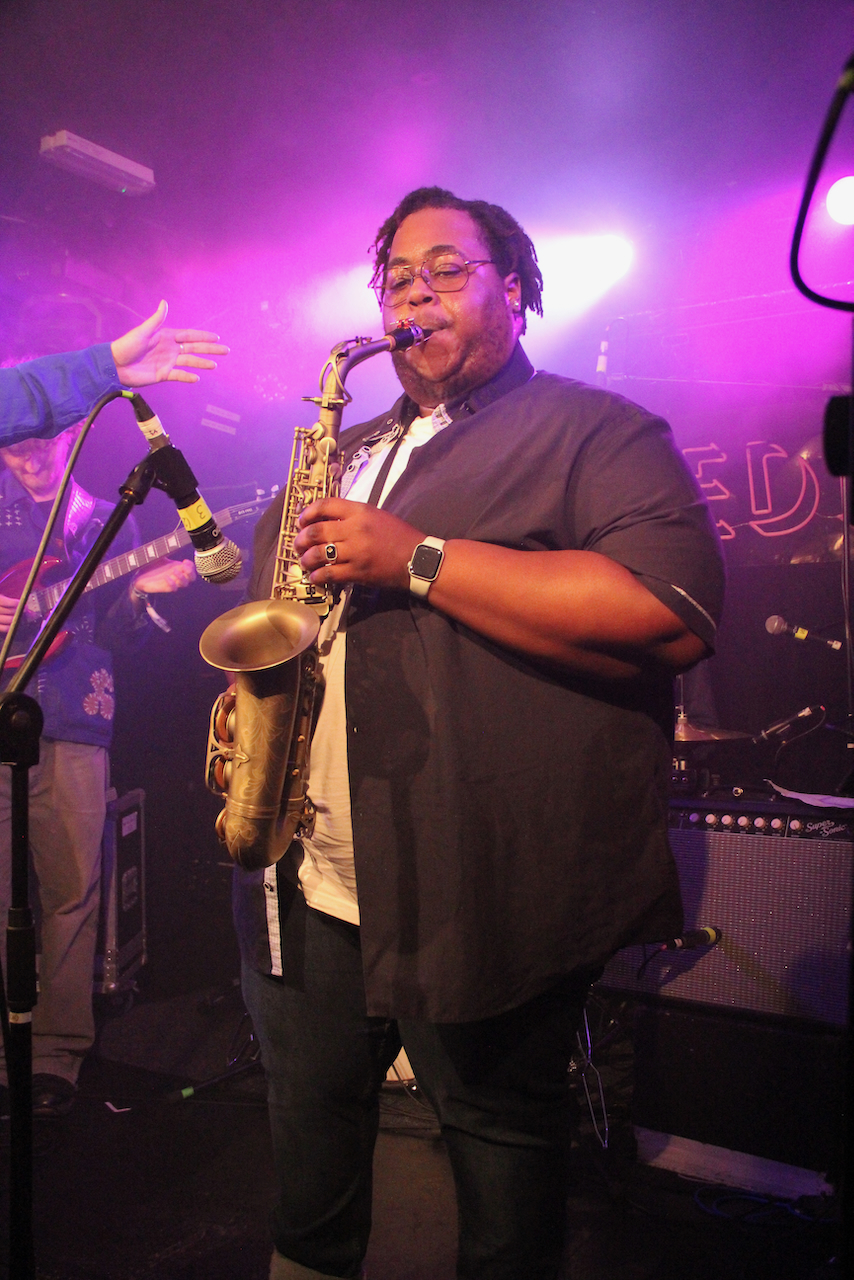 Marysia Osu
Marysia Osu is a Polish-born harpist-beatmaker-producer. Classically trained on the harp she expands the possibilities of her instrument with electronics. Her sonic world presents a blend of ambient, electronic and bass-heavy music, or specifically in her words "harp, beats & dreams".
A member of Levitation Orchestra and a long term collaborator of spoken word artist MA.MOYO, she also regularly performs with various artists/ensembles including Alabaster DePlume, Ghost In The Tapes, Plumm, Laura Misch and more. Her set at TGE 2023 with a flautist.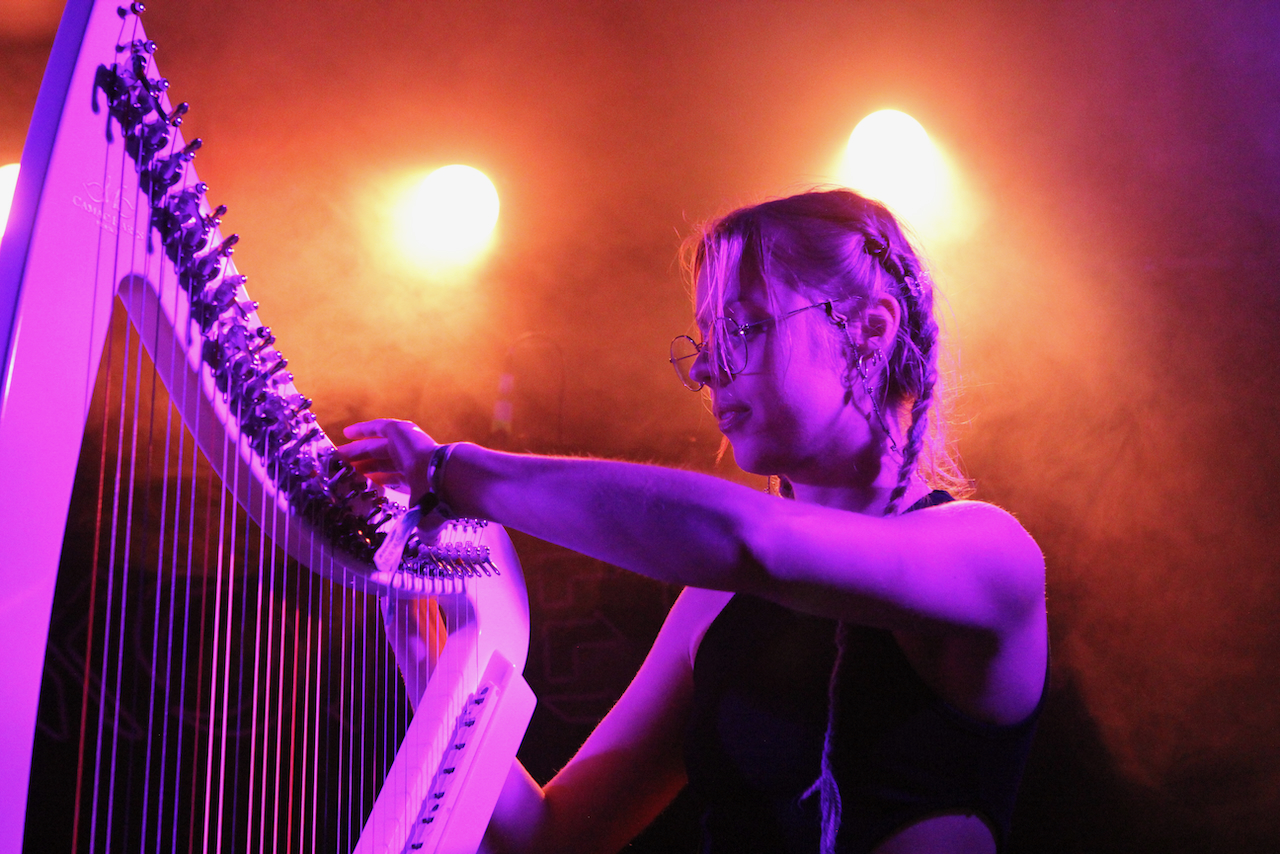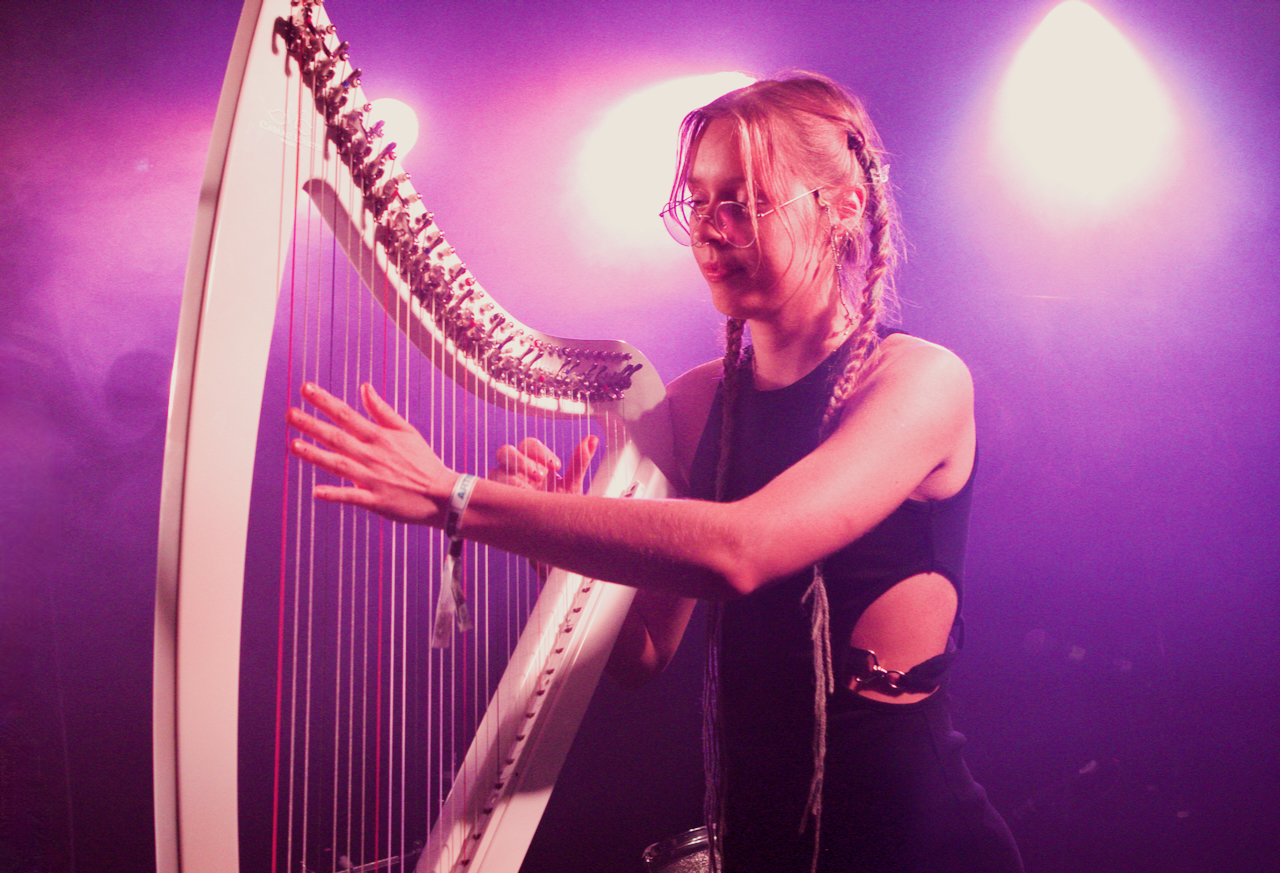 Nuha Ruby Ra
2022 saw Nuha Ruby Ra release her new singles "My Voice" and "Self Portraiture" on Brace Yourself Records. The singles followed 2021's "How To Move" EP, released to critical acclaim, cementing Nuha as one of the most exciting and provocative new acts in the country.
Her EP "Machine Like Me" arrived in March 2023 and is her most ambitious body of work to date. She is touring with Self Esteem in support of the release, and has previously toured with the likes of Yard Act, Warmduscher, Viagra Boys, King Gizzard and The Wizard Lizard and Bambara.
Nuha has appeared at festivals such as SXSW, Glastonbury, The Great Escape, Bluedot, Latitude, Boardmasters, Grauzone, Reeperbahn and more. One to watch…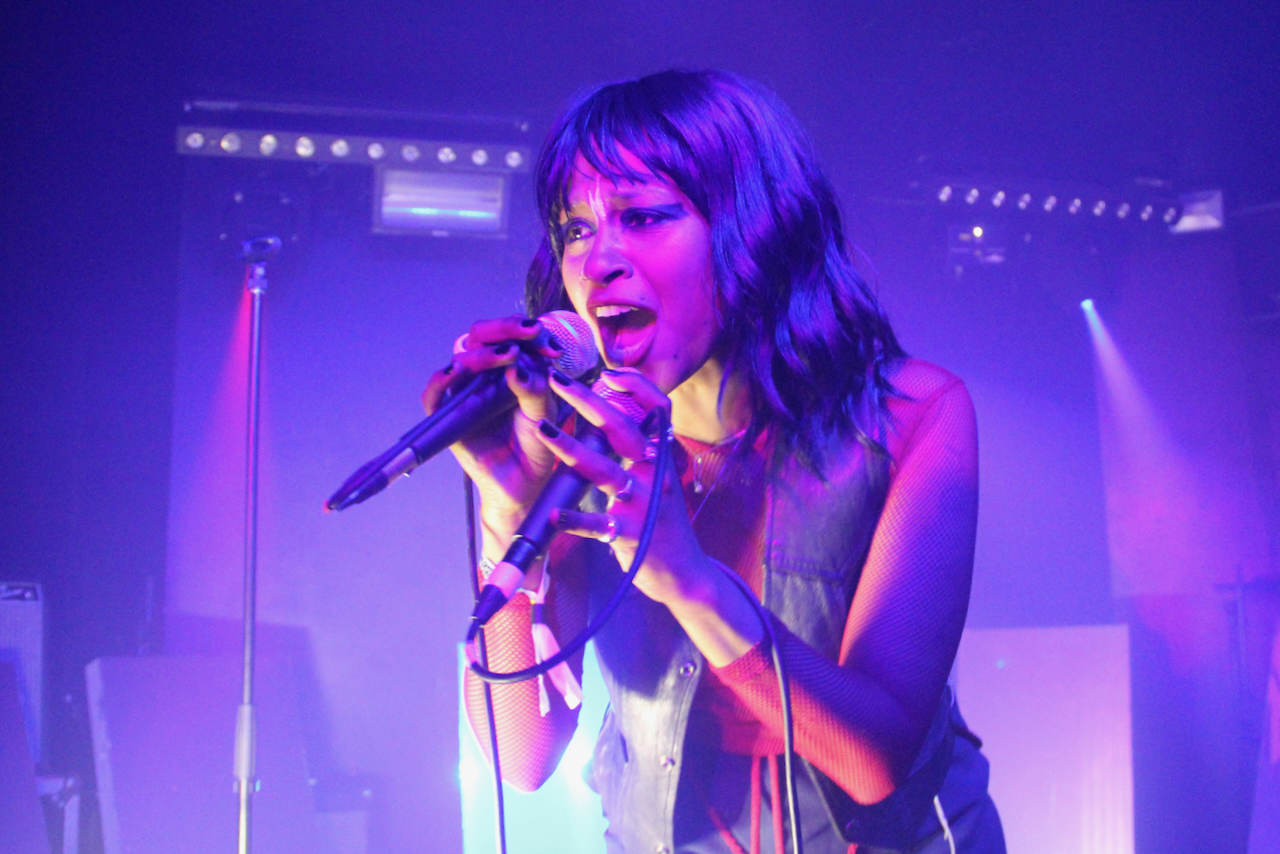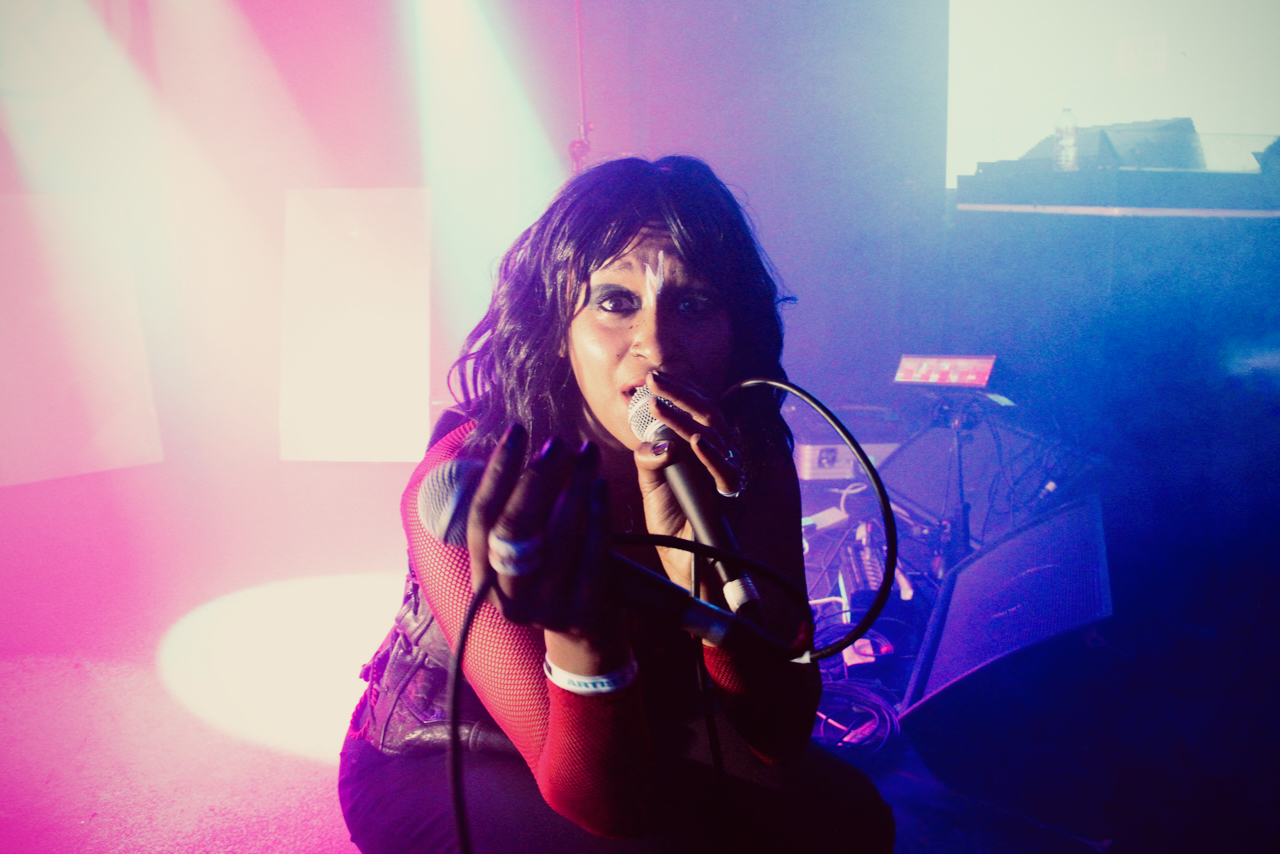 The Lotts
Excellent band The Lotts who bill themselves as "Rock n' Roll crackerjacks. Est 2018" at TGE fringe venue Folklore for a super set from 11.20pm on Saturday night, was the end of our foray among the fabulous array of musical talent on offer at TGE 20134.
A well run brill' event that is an essential diary entry to visit in 2024. See you there………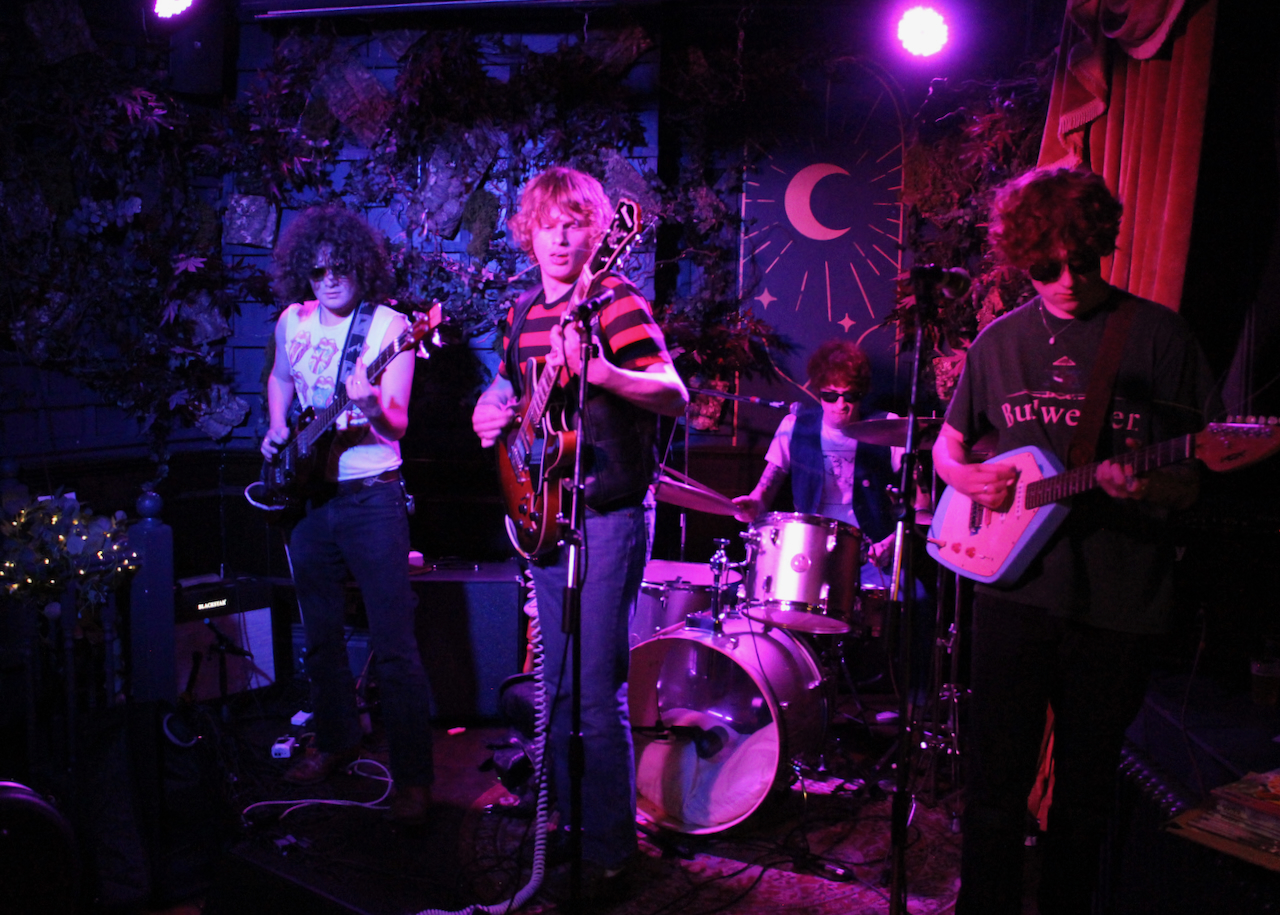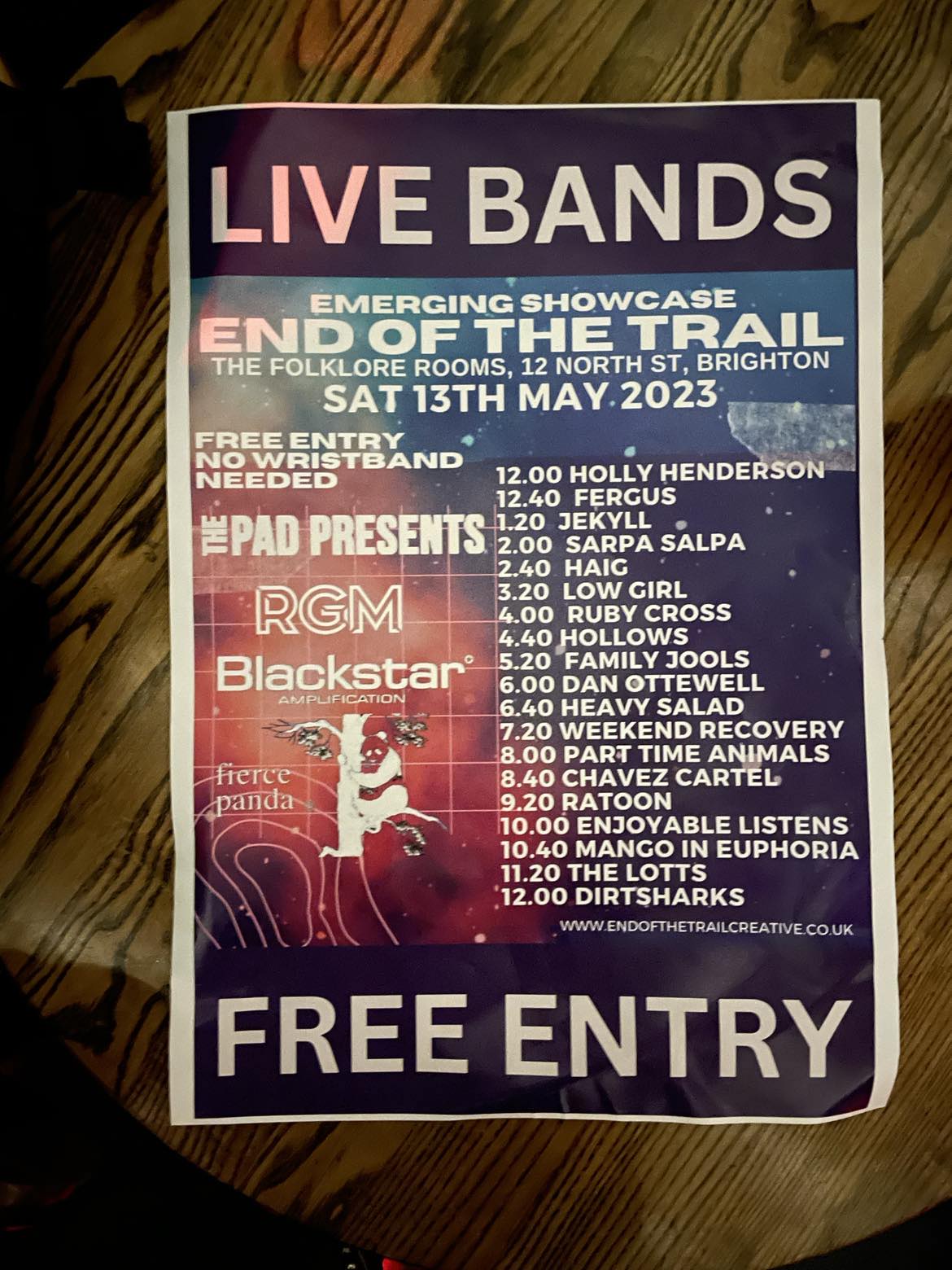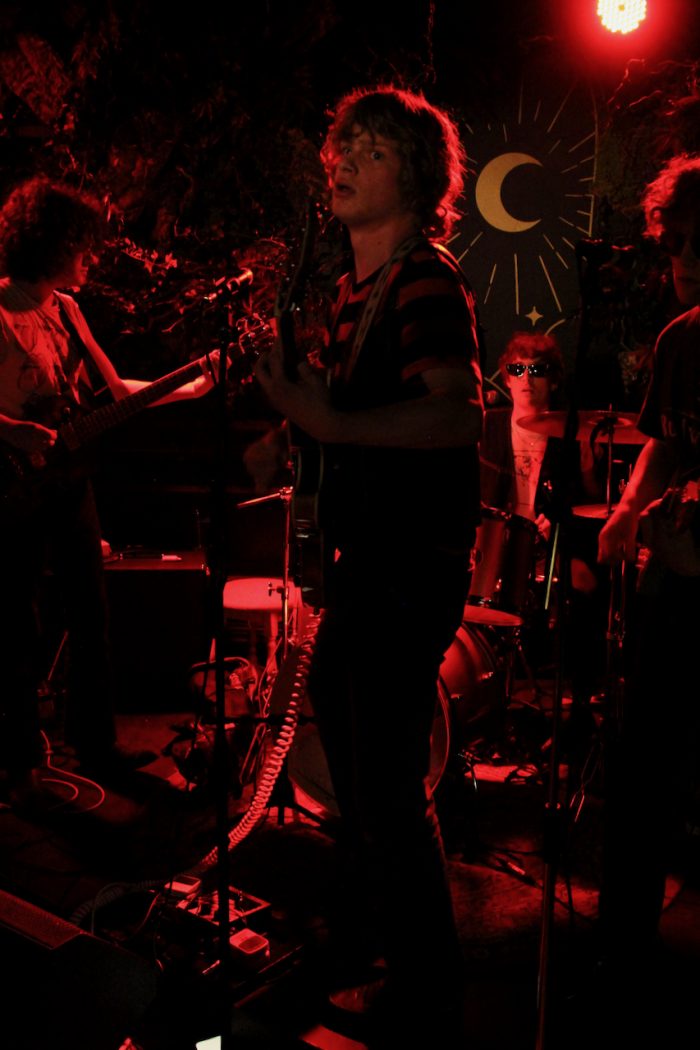 ---
---
All photos: Alex Asprey