Stanley Jordan is in his fifth decade of touring, and a chance to see him live is always a privilege. Tonight being no exception…
He has performed in more than 60 countries on every continent, both solo, with groups and as a guest of a starry array of musicians – in clubs, theatres, arenas and at many big festivals.
Stanley is currently undertaking a small European tour and on Tuesday night, (May 9th) he stopped by the celebrated jazz club New Morning in Paris for a solo show.
The famed intimate venue with a capacity of maybe 500, opened in 1981 with an Art Blakey and the Jazz Messengers show and has featured a who's who of jazz legends across the years, as well as non-jazz stars such as Prince and Bob Dylan.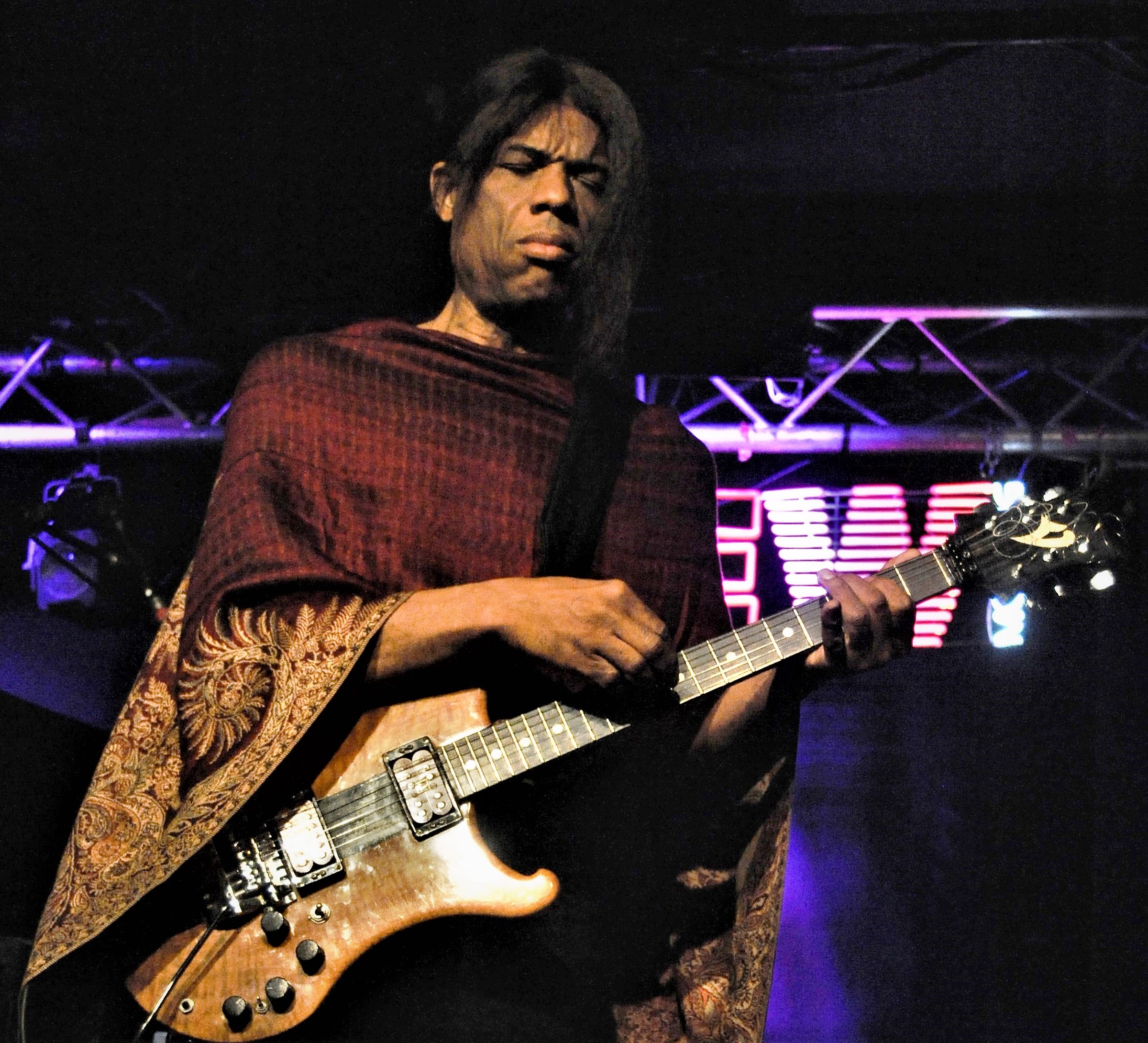 When Stanley walks on stage close to 9pm, he looks like he could well have just been transported from Woodstock 1969, in his cool kaftan affair – and the circa 250 patrons witnessing him live are truly mesmerised by what they are seeing and hearing. His unique style of guitar playing means you don't take your eyes off him for a minute…
So while everyone here will no doubt have a mobile 'phone about their person with inbuilt camera, not many use them during the show. A rare thing these days and often spoiling a live concert for many of us.
Tonight though, most of this audience remain respectful to the artist and to fellow fans in the room – transfixed by Jordan's sublime skills which he has honed for many decades – and refrain from reaching for the mobile.
There are of course locals here, but a fair chunk of the crowd are North American tourists, some whose vacation in Europe coincided with this amazing artist's Paris show, at one of the most historic nightclubs towards the north of the city.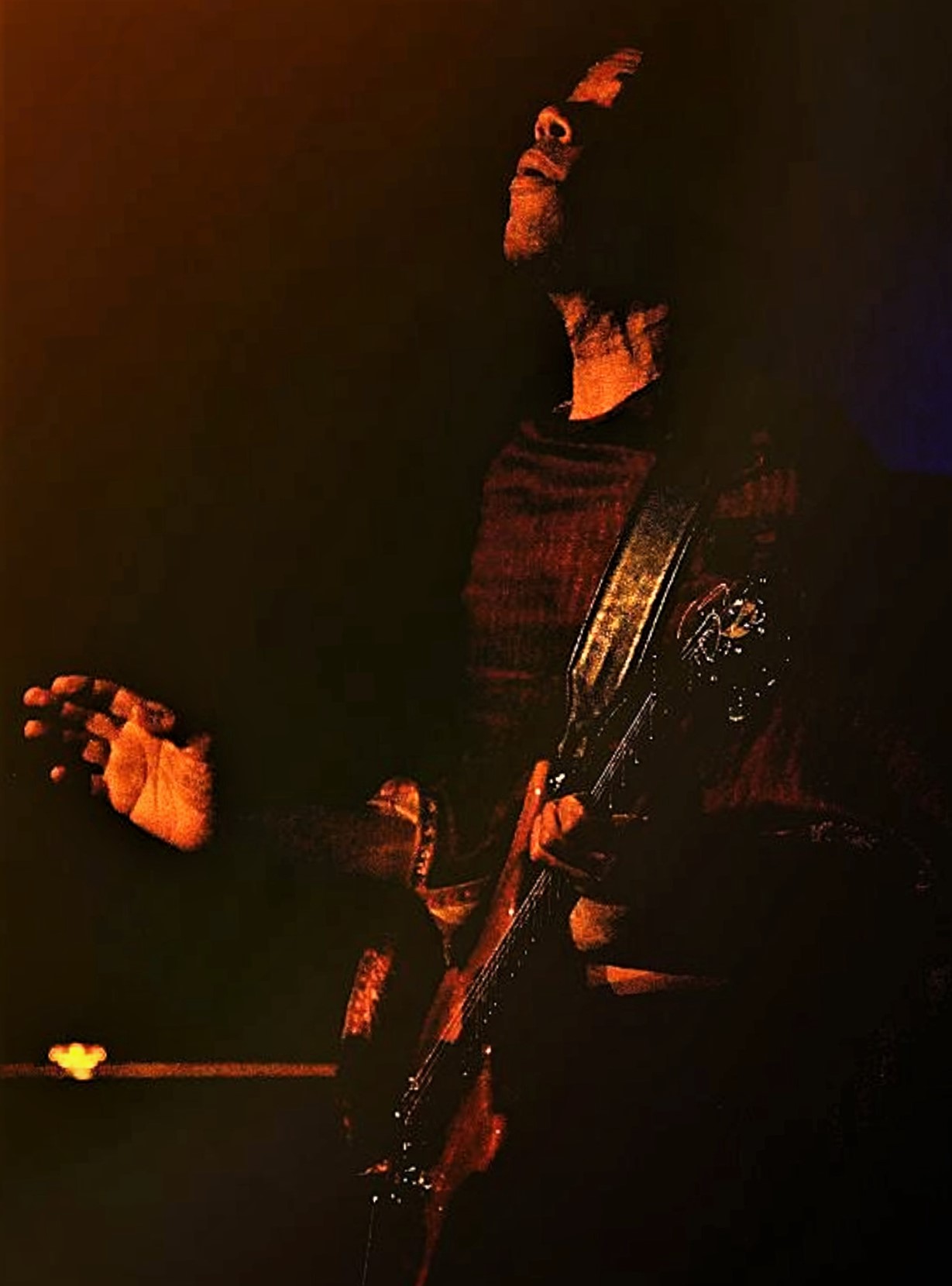 We get some Jordan staple cover songs such as The Beatles classic "Eleanor Rigby" in the set, and it was his infamous show when playing that very song back in 1986 at the Newport Jazz Festival which may have first introduced him to some fans here tonight.
Among the songs tonight – he refuses to work from a set list and plays whatever is in his head on the night, so no two concerts are the same – among the highlights was Steve Goodman's classic "City Of New Orleans".
On two occasions during his set, he plays the Yamaha piano and his guitar at the same time. Resting the guitar on his knees when soloing on the piano. Who says men cannot multi-task?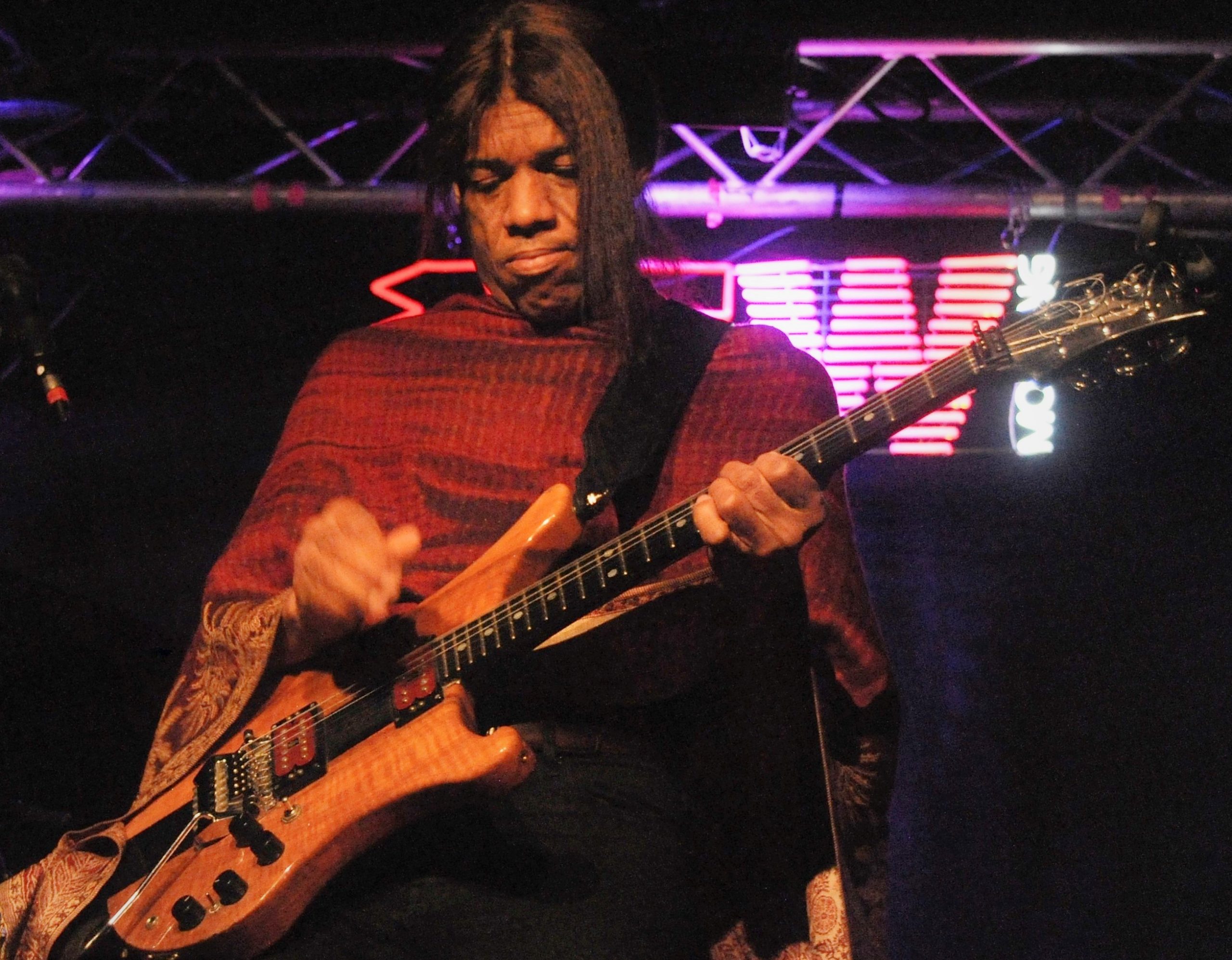 Although Jordan has in the past brought a plethora of top end touring musicians on the road with him, he is completely solo for this one. A surprising choice in the set is his stunning interpretation of Mozart's "Piano Concerto No.21", giving it a new feel on guitar.
You get the impression that this cool cat could play the 'phone book (is there still such a thing?) and leave you breathless. Myself and most of us in that venue tonight, could easily have sat though a set 10-times longer and still yearned for more. What is more, you do not miss bass, drums etc. on stage. No distractions from this man's gifts.
Solo, Stanley Jordan gives a spine tingling masterclass, and it is certainly open to argument that there are artists in the world who value the human connection that a small capacity club provides, and the feeling is mutual.
You leave the venue going into a fairly humid and busy as ever Paris night with a spring in your step, and the thought that this was not so much just another gig, but more so a one-off experience that magically created an indelible special memory that will never be erased.
I just witnessed one of the greatest guitar players alive and performing today, and only me and circa 249 folks in France on this night had this pleasure. Pinch me…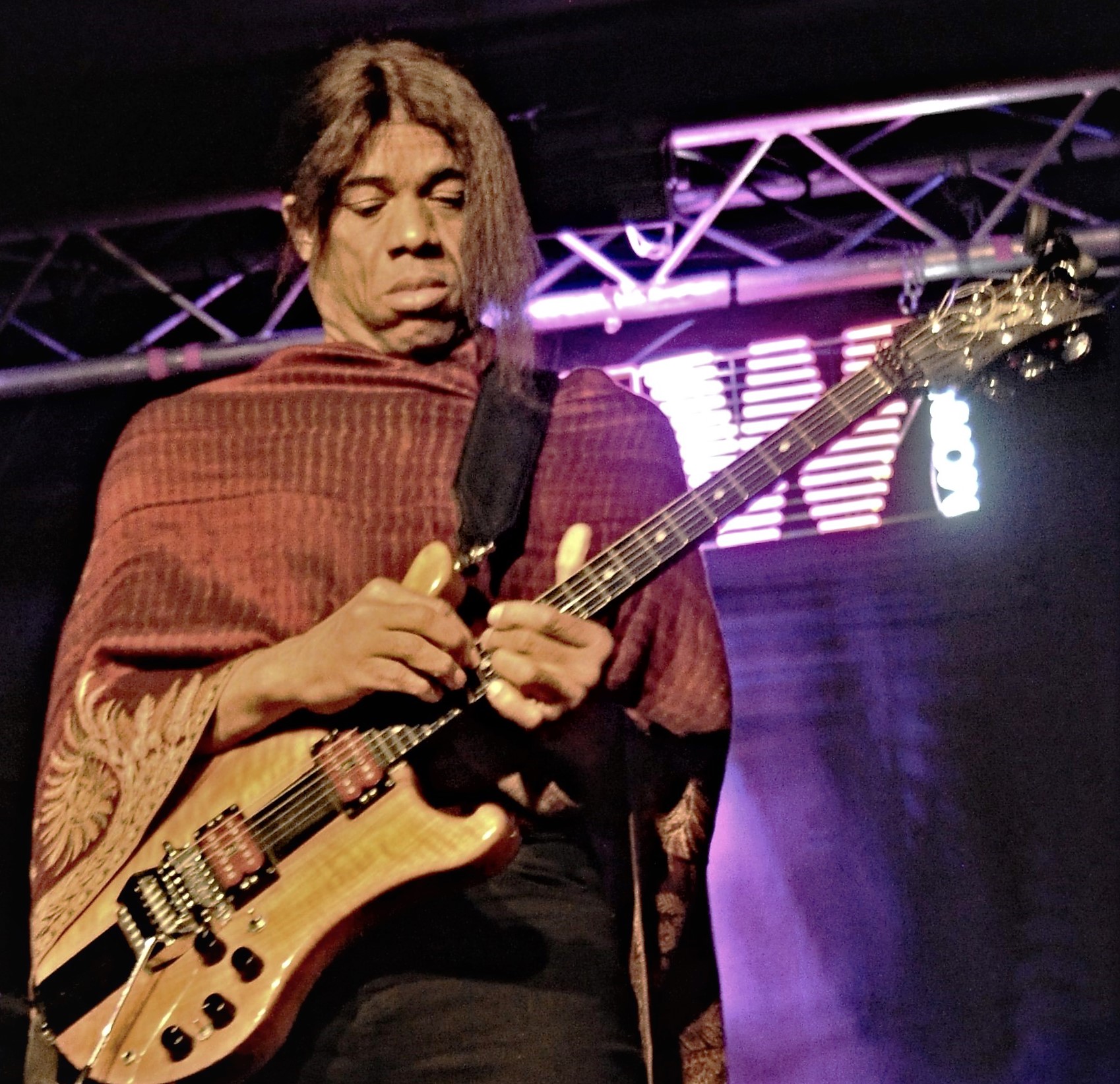 * Catch Stanley Jordan solo in the UK  – May 11th, Jazz Cafe in London – before shows in Portugal, Italy, Brazil, South Africa and the USA.
---
---
BIO
63-year-old Stanley Jordan's career took flight in 1985 with commercial and critical acclaim, and the US guitar virtuoso has consistently pushed the envelope and broken down musical barriers to consistently be a maverick and creatively daring.
Be it bold reinventions of classical masterpieces or soulful explorations through pop-rock hits, to blazing straight ahead jazz forays and ultramodern improvisational works [solo or with a group] Stanley Jordan has earned the label guitar legend.
Key to Jordan's fast-track acclaim was his mastery of a special technique on the guitar's fretboard. Instead of conventional strumming and picking, Jordan's innovative "touch technique" is an advanced form of two-handed tapping. While a handful of other players were using similar techniques, Stanley's fluid, multi-layered textures and sheer virtuosity raised the bar for excellence.
A classically trained pianist before playing guitar, Jordan wanted greater freedom in voicing chords on his guitar, so he applied piano principles to do so. Jordan's touch technique allows the guitarist to play melody and chords simultaneously with an unprecedented level of independence.
It also allows Jordan to play simultaneously on two different guitars, or even on guitar and piano. He says that "I think of it as a single instrument, but one with a wide range of tonal colors-that's why I do it."
To date Jordan has performed in over 60 countries on every continent, both solo, with groups, in clubs, theatres, arenas and at many big festivals. During the 1980s he collaborated with a diverse array of artists, including performances with Art Blakey and Richie Cole and recordings with Stanley Clarke and Kenny Rogers. The track with Rogers, "Morning Desire", became America's #1 country song in 1986.
Jordan became a frequent guest with Les Paul during Paul's legendary Monday nights at Iridium in New York. Today Jordan performs frequently as a soloist and with his band, as well as collaborating with other guitarists such as Kevin Eubanks, Sharon Isbin and Muriel Anderson. He's also a frequent guest with jam bands such as the Dave Matthews Band, the String Cheese Incident, Phil Lesh, Moe and Umphrey's McGee.
Stanley Jordan has received four Grammy nominations. Los Angeles Times jazz critic Leonard Feather wrote, "Genius is a word often tossed around in musical circles, but it has been rightfully applied to Stanley Jordan."
Stanley Jordan was born in Chicago, Illinois, and grew up in the San Francisco Bay Area. He began his music career at age six studying piano, then shifting his focus to guitar at age eleven. He then began playing in rock and soul bands. In 1976, while still in high school, Jordan performed with Quincy Jones and tied for first place as a soloist at the Reno International Jazz Festival.
In 1981 he earned a BA in music from Princeton University, where he studied theory and composition with composer Milton Babbitt and computer music with composer Paul Lansky. While still at Princeton, Jordan performed with Benny Carter and Dizzy Gillespie.
Jordan came to prominence with the release of his 1985 album "Magic Touch", a revolutionary project that placed him at the forefront of re-launching legendary Blue Note Records into a contemporary entity in jazz and beyond.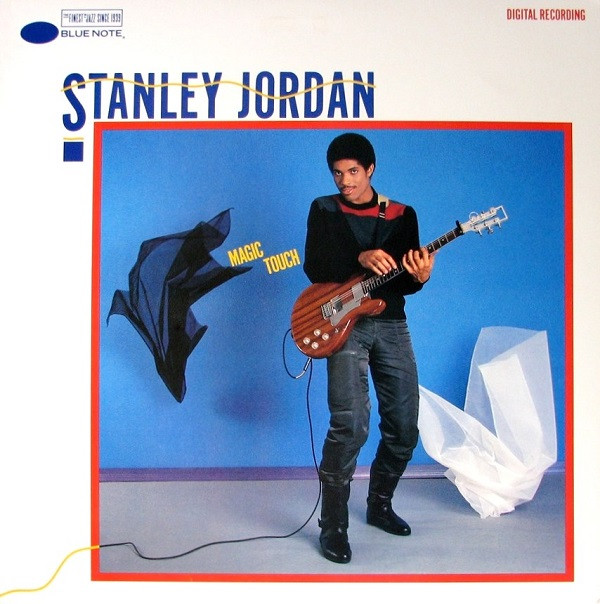 It was smooth jazz radio support for his singular versions of "The Lady in My Life" (first recorded by Michael Jackson) and the Beatles' "Eleanor Rigby" that sent "Magic Touch" to the top of Billboard's jazz chart for a record-breaking 51 weeks. The album became a gold-seller (over 500,000 sold in the U.S. alone) – outstanding for any jazz or instrumental CD.
"Stanley Jordan also made history by creating the seminal "startup" sound for the first generation of Power Macintosh computers"
Jordan has been known to TV and film audiences as well. In 1987 he made a cameo appearance in the Blake Edwards movie "Blind Date", starring Bruce Willis and Kim Basinger.
Jordan has maintained an extensive and consistent international touring schedule. In between tour stops he is now at work on his next highly anticipated album from Mack Avenue Records, for release next year.
Stanley Jordan is currently a resident of Sedona, Arizona. He has one daughter, Julia Jordan who is a singer/songwriter living in Pennsylvania who sometimes collaborates with her legendary father.
---
---
---
Review & Photos: David Bronstein